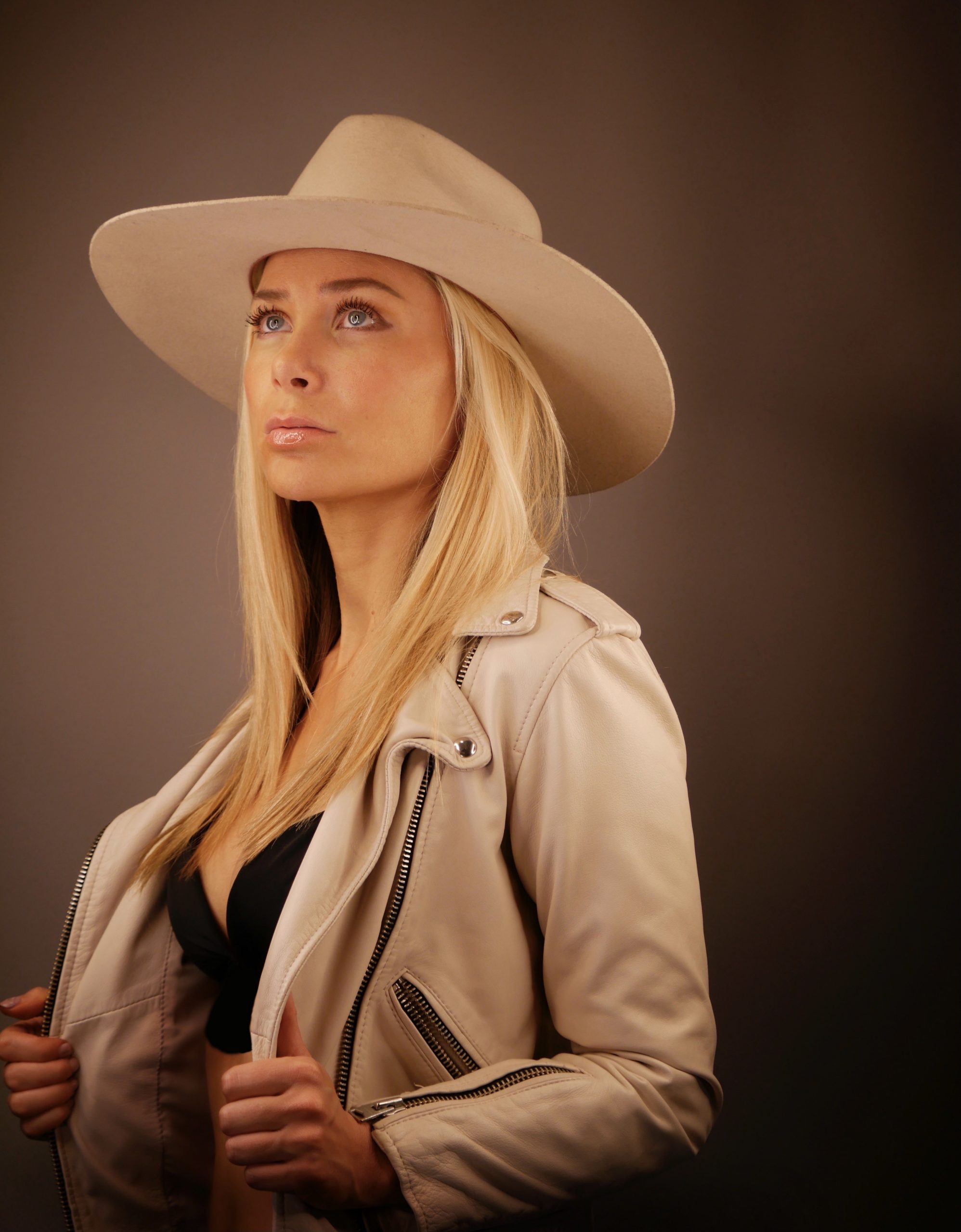 If you remember – A little while back we brought you an interview with multi-hyphenate singer and songwriter Austin Sands, and if you caught the music video for his amazing single, "Cruise", then you're probably familiar with its director, the American actress, and film-maker Mika Sue Boorem.
This critically acclaimed actress moved to the director's chair in 2015 with the award-winning short film "Love Thy Neighbor", and more recently, she celebrated her feature-length directorial debut with last year's comedy-adventure film "Hollywood.Con", starring Tom Arnold and Brian Krause.
Mika had a little time and we were more than a little curious about this critically acclaimed actress-turned-director, so we had to shoot her a couple of questions about her work with Austin and what it means to be a woman sitting in the director's chair today.
Mika, have you Worked with Austin Sands before? How did the two of you link up?
The music video 'Cruise' is the first time Austin and I have collaborated on a project. We initially met on a film set years ago. It's always been in the pipeline to collaborate. I just didn't know if it would be having him score a film project of mine or a music video of his. Turns out it was a music video first! When I heard the song 'Cruise' I immediately knew I wanted to direct the video. It's inspiring when an artist sings, plays instruments, and writes their own music. All of which Austin did for this song! I liked the upbeat feeling of the song and wanted to be a part of the 'Cruise'.
Tell us a bit about the location scouting process and the little characters we meet along the way. Did you and Austin know right away everything you wanted to put in the video?
The music video obviously needed an iconic car. Austin found the cherry red Buick of everyone's dreams. The juxtaposition of the cherry red against the baby blue sky sloping down to meet the grey water on the California coastline was the visual baseline that everything else was built from. My favorite shots in the video are of Austin driving down the Pacific Coast Highway singing. Matching the song's electronic vibe we decided on layers of exposure and lights that matched the vintage feel of the car while elevating the music videos energy as the song progresses. The characters in the video are symbiotic storylines of people showing up for someone in a variety of ways. It was a pleasure working with the actors, Marsha and Cole illuminated the screen with their sweet authentic texture. And Austin is a natural-born performer, when you put the camera in front of him he shines.
The whole video seems to take place across a single day, but how long did it really take to shoot it?
Several days. There were practical effects and the layering and coloring of footage took time also. We did some test shoots. One day we hiked to the lookout point to get Austin singing on the cliff's edge. Another day was drone footage and driving. We have night shots on iconic Sunset blvd and the winding roads of Malibu all included in the 'Cruise' video. We took our time with getting great footage for the video.
You directed "Hollywood.Con", your first feature-length just last year (congratulations!). While it's obviously a less time-consuming undertaking, how does directing a music video compare -creatively speaking- to other directorial roles? It seems to me like there's far more room for improvisation on both ends of the camera, thus more fun and creative freedom perhaps?
I'm very proud of directing and starring in feature film 'Hollywood.con' – we are currently preparing for our Mexico theatrical release. Please definitely go check it out! Here is our film's website with the latest info: https://hollywoodcon.net/
I've enjoyed directing both short and long form projects. Music videos are really special because you can massively explore a theme and tone. You get to throw all the rules out the window and play with the unexpected. I'm grateful to have a wonderful team. We had the same team on 'Hollywood.con' that we had on the 'Cruise' music video. Each project is a collaboration. The video was fun to shoot – Austin was game for anything and we tried quite a few things out.
You think you'll keep making music videos in the future?
Absolutely. I love music. How awesome to be a part of bringing visuals to a song you enjoy.
With a fresh perspective at hand and keeping in mind that no two experiences are the same: How do the struggles of a female director/writer/actor look like in the industry right now?
Projects are opening up more and more. We're beginning to see a lot of strong female leads. This is exciting as a long time actress – having began that career at seven. It's exciting to see more diverse voices and stories being told. I think having more females included adds a fresh and different quality than the singularly male point of view that has dominated many films, television and music videos for years now. It's been awesome to see the progress towards balance.
Streaming services seem to be changing the game rapidly. What sort of projects do you see yourself working on now that the gates of creativity seem to be opening up for new voices and new formats?
I'm interested in all things film related. I'm currently writing a mini-series. I like the idea of a concise story with more screen time to explore character background. There is so much great content being made right now.
If you could choose to work with some other musician on a music video, who would you pick?
Dolly Parton! I'd love to do a music video with Dolly. She is such a wonderful positive person. Austin Sands … round 2!! Check out the video I directed for Travis Tidwell titled 'Catch Me if You Can' we won music video of the year for it last year.
What is Mika Boorem working on right now? any upcoming projects in the near future that you can tease here?
So thrilled the 'Cruise' music video is out now. Have been loving the audience reactions and dancing videos sent in…keep them coming.
I'm currently in Mexico preparing for our 'Hollywood.con' theatrical release.
Can't give too many details but I'm working on a children's series that is fun and family-oriented with a touch of education involved. I'm writing scripts and developing projects. Stay up to date via our production website page- www.Penniproductions.net
Story: Samuel Aponte 
Photos:
Courtesy of the artist
CONNECT WITH MIKA BOOREM