Nashville-based artist Leni Black's new single "Weeping Willow" combines melancholic memories with a wistful melody – something that Taylor Swift has built her career on.
Like Taylor, Leni is a master of the subtleties of studio singing, bringing nuance and emotion to every song. The similarities don't end there, and that's why Leni is launching a series of "Taylor Pre-Game" shows in some of the cities where Swift will be performing this year.
After graduating college in Philadelphia, Black spent five years in Beijing and Hong Kong working as a fashion industry exec. Then she awakened to the artist's life and returned home to study at Boston's prestigious Berklee College of Music. She now resides in Nashville and is putting the finishing touches on a new album with co-producer DEQR.
Very few indie-pop songs have the potential to become radio hits. But Leni's songs feel destined for airplay, not just streaming. She could be one of 2023's breakout stars.
Can you tell us about your plan for doing shows that coincide with Taylor Swift's live dates?
I haven't officially announced this yet because we're gathering all the final details, but Swifties have completely transformed some of my plans this year! Since releasing music, I've loved hearing from fellow Taylor Swift fans about how they hear the inspiration from her style in my music. I had this crazy idea of playing "Taylor Pre-Game" shows in the various cities Taylor visits during her tour and I've got more demand than expected. I'm excited to announce I'll be starting in Atlanta at the Hard Rock Hotel April 28th and will be hitting various cities afterward. It will be a mixture of Taylor songs and my own originals. You can find the dates on my website or socials soon!
Your upcoming album will be (among other things) a retrospective of your years in China. What are some of the topics you'll explore?
The album will be filled with sound bits from my travels, with accents of Chinese music that inspired me along the way. The topics so far have been around self-discovery, heartbreak overseas, getting my fortune read, loneliness/solitude, Chinese medicine, air quality, freedom, and making my way back home.
Did you ever collaborate with Chinese songwriters and musicians while living there?
My time in China was completely removed from the life I live currently and I believe that's what makes it so special writing about the experiences, challenges and adventures I accumulated at a time when I wasn't thinking about the story or how it would end. When I was living my life there, I had let go of any dream I had to pursue music or songwriting. Of course, I would still write in between meetings or late at night and leave them in my notebooks. However, my world at the time revolved around falling in love, working my corporate job, and experiencing all that life had to offer me. There wasn't a huge music scene over there, or else it was very much underground. I wasn't looking for it.
Are you working with multiple producers on the album?
I am only working with one producer, DEQR, who I've bonded with naturally by sharing stories of our respective travels. Finding someone to be the right partner for this album was extremely important to me. He grew up in Bahrain, so it's easy to chat with him whenever I have a flashback story and vice versa. There are some people you feel more open to share stories with who truly listen and care about it. I've learned who those people are over the years. They probably have characteristics similar to those who will be inclined to listen to the album! When DEQR and I were creating "Clean Your Car", one of the songs on my latest EP, we quickly realized we also share a love for Asian-influenced food. I am grateful we are both equally inspired by this project. It's a fun story to tell.
What was the scariest thing about making the leap of faith needed to go from a successful business career to the pursuit of your musical dreams?
The truth will set you free. they say. I came to a crossroads and had no other choice but to follow my heart. The scariest part was just starting (and ending my previous path). After that, the universe rewarded me for staying true to myself. I was also tested many times. A couple of years and pushing through a lot of rejection will do the trick. The Nashville community makes it easy. When I quit my job, everyone from my hometown asked "why?" and everyone in Nashville kept congratulating me. It's all perspective!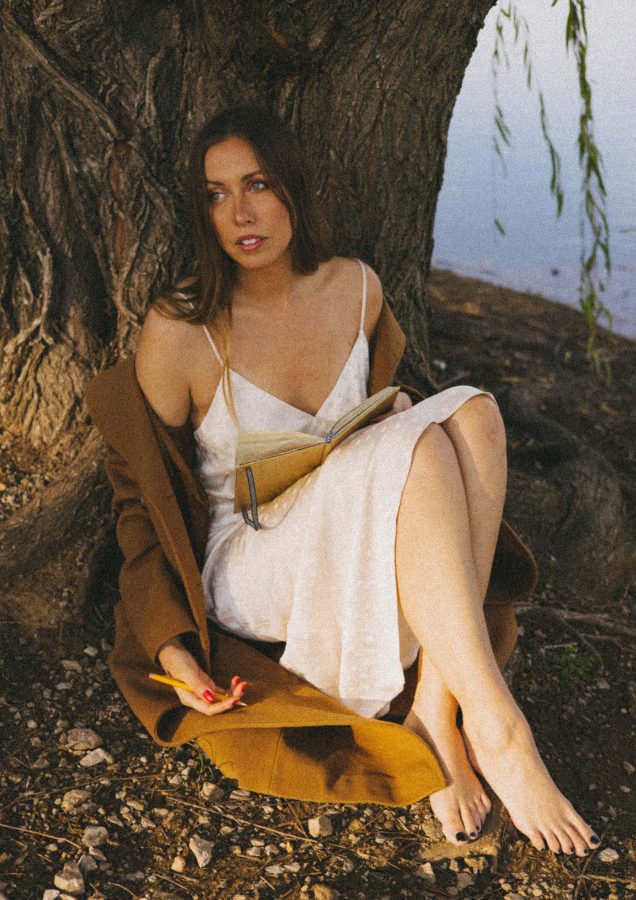 Story: Larry McClain  //  Photos: Brinley Larsen
CONNECT WITH LENI BLACK