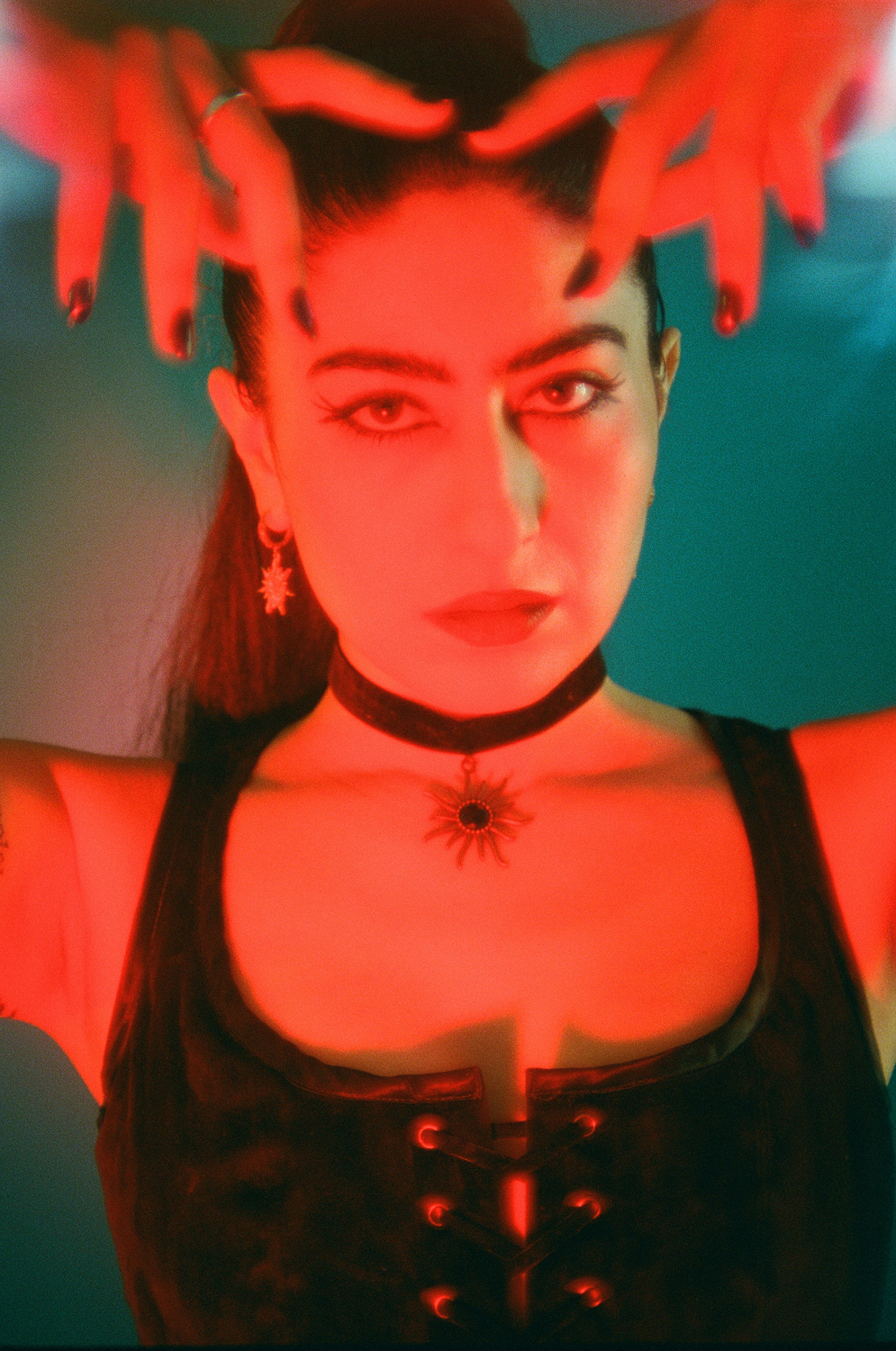 Beads of molasses drip from the lips of Kristina Esfandiari…enveloping listeners in a thick lugubrious trance. Hailing from Iranian and Serbian descent, Esfandiari moved to the Bay Area at age 22, where the fruits of her artistry have come to ripen over the past years. Melancholy yet poignant, a succulent rage sizzles beneath the surface of her lyrics. A rage that ultimately surrenders to a dark and decadent fury. Dark dreamy ballads seamlessly embroidered with sequins of despair.  
The bloodstained fury that is evoked is strongly indicative of

King Woman

…the romantic union between doom metal, rock, and grunge, resulting in a uniquely poignant sound. Beginning as a solo endeavor in 2009, Esfandiari joined forces with Joey Raygoza, Colin Gallagher, and Sky Madden, forming a band that debuted in 2014 with music inspired by the sorrow emanating from Esfandiari's religious upbringing.

Celestial Blues

, the latest EP is the second studio album, featuring the noteworthy single

Psychic Wound

.
On a rainy English summer afternoon,

I speak to Kristina Esfandiari.
       How would you describe your personal music style?
It's kind of all over the map with the latest record that's coming out on Friday. There's a lot of storytelling in it I guess, it kind of sounds like somewhere between metal and Nick Cave.
       

What have been your biggest musical influences up to date?
This record was inspired by John Milton's Paradise Lost because I kind of got reintroduced to it and started reading through it and wanted to reinvent the archetypes in the story such as Lucifer and Christ. Musically I've really been into the latest Tag a Paul record that came out in 2020. Mostly that book really inspired or informed the record that I was working on, and then I was listening to a lot of Typo Negative and a lot of classical music…and you know what other record I really like is that FK Twigs Magdalene…Love that record!
       

Would you say that religion plays a big part in your music?
For this project and this current record definitely…a lot of religious iconographies and you know I was raised with all those stories, being raised charismatic Christian so it definitely plays a part in the record.
       

How would you describe a psychic wound?
The song is about how vampires can sense or sniff out your wounds and your trauma and then how they kind of flock to you and feed off of it, and how its important because even though they can seem like curses in your life and like really negative people, at the same time they are also mirrors that show you where you need to heal and how important it is to kind of deal with and unpack your trauma and heal it so that you don't attract those kinds of people into your life anymore.
       

What has been your biggest career achievement to date?
Honestly, I think this record… the one that came out July 30th. It feels really big to me and it's really great, and I'm really excited for all the things that I've planned surrounding the album. It was really intense to make this record, and I have kind of a big feeling about it.
       

What comes to mind when you think of melancholy, and how do you try and express it through your music?
I don't think everyone inherently has it, I think it's probably situational. I definitely have experienced it in my lifetime. But I wouldn't necessarily describe the feelings that I had on this record as melancholy.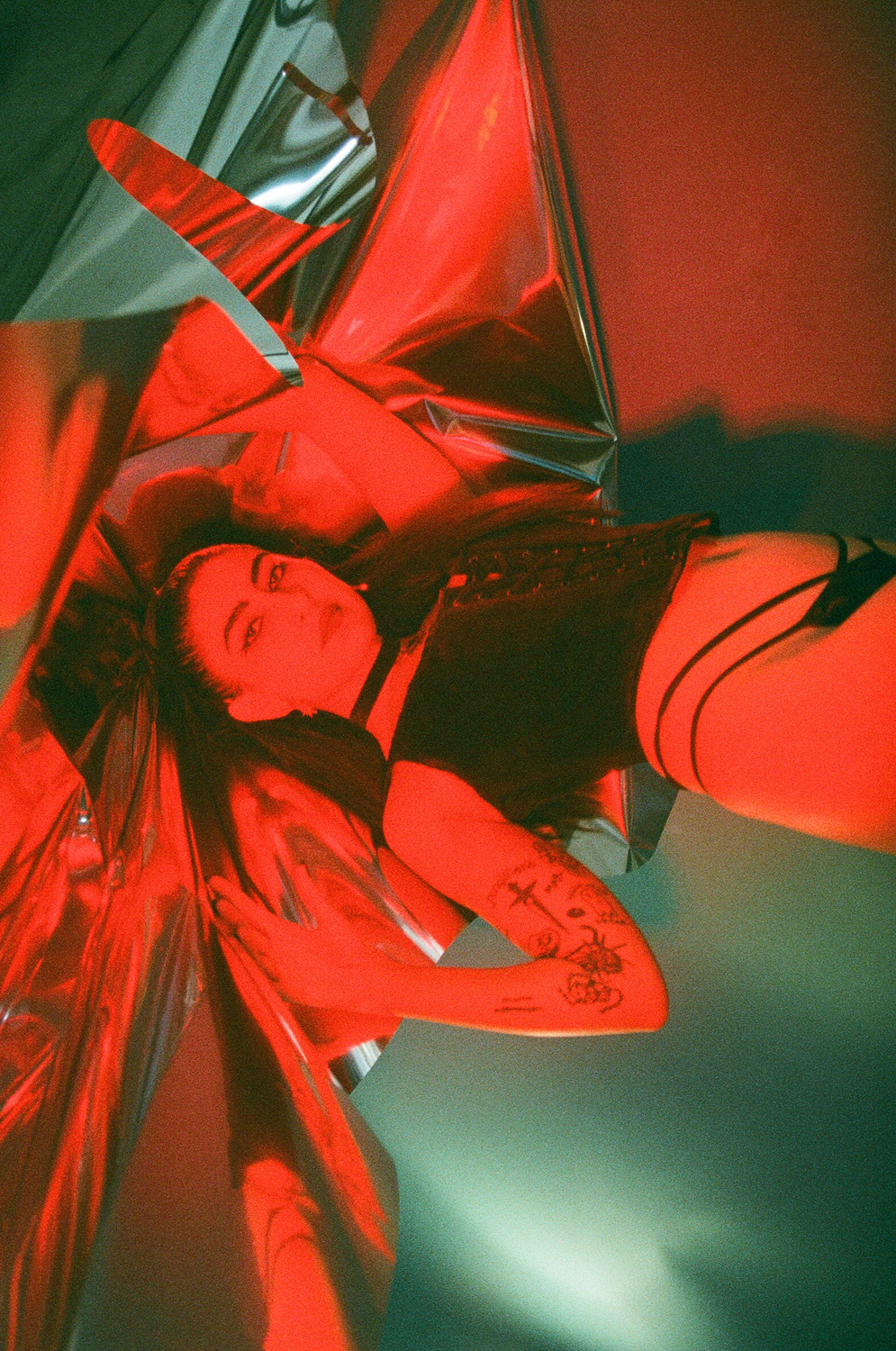 When your fans listen to your music, what do you think that they identify most with?
Well, I know that there are a lot of people that were raised in abusive religious households, that definitely can relate to my music, and I get plenty of messages about it… but also, I think my music can be very comforting for people from the feedback I've gotten from them, they feel like they're not alone and they feel like they can really relate to me… and with the suffering that comes with just being a human, I guess. 
      

How has your music changed over the past few years?
I think I'm just more realized as a human in general because I haven't put out a King Woman record since 2017, so it's been a while…I mean if I haven't changed then that's not a good sign right (laughs). I definitely have evolved since 2017. You know you just have different life experiences, and you grow as a person. I'd say I'm just more mature I think, and that my taste is more refined as an artist.
      

Do you consider your music political, in some regards?
I mean I guess everything can be in a way right…not intentionally, I'm just singing about my own personal experiences but definitely…some of it can be seen as political…sure.
How do you see yourself evolving as an artist in the next few years? Do you have any plans?
Oh yeah! I have tons of plans! I'm outing out my first rap album for my project called Dalmatian, and I already have a vision for the next King Woman record, I just wanna do everything a lot bigger…bigger live production, just more dramatic, and outrageous, I guess. So, I'm planning for that yeah.
How would you describe your personal style for King Woman…in terms of fashion?
Good question! Well for this, there were a lot of images for this record. My friend Sophia made this mouthpiece that I wear…her site is called Damencity, it's like this metal piece that I wear on my mouth which I really like. I wear a lot of black and kind of like I don't really know how to describe it…maybe like a modern but minimalistic style.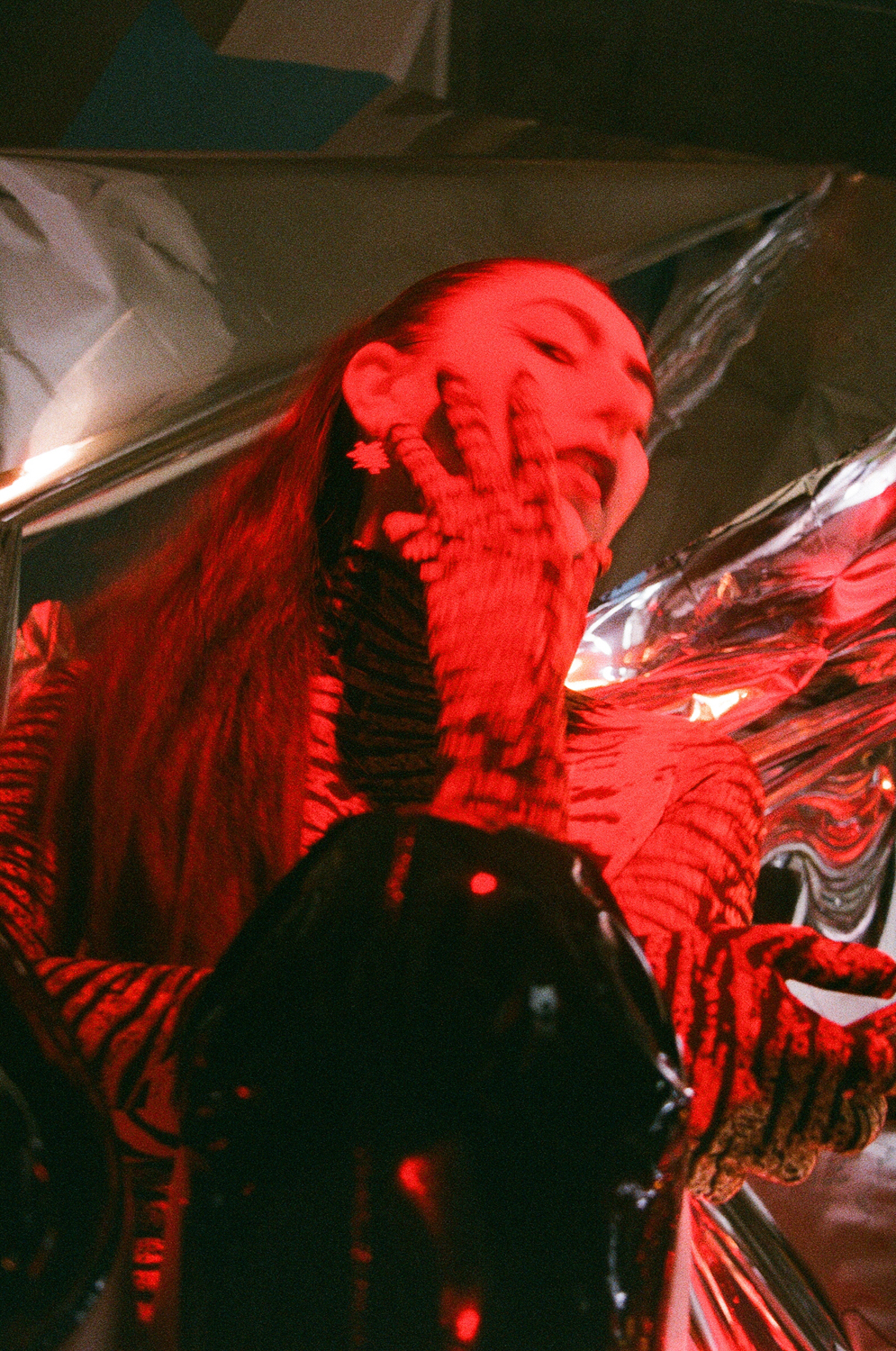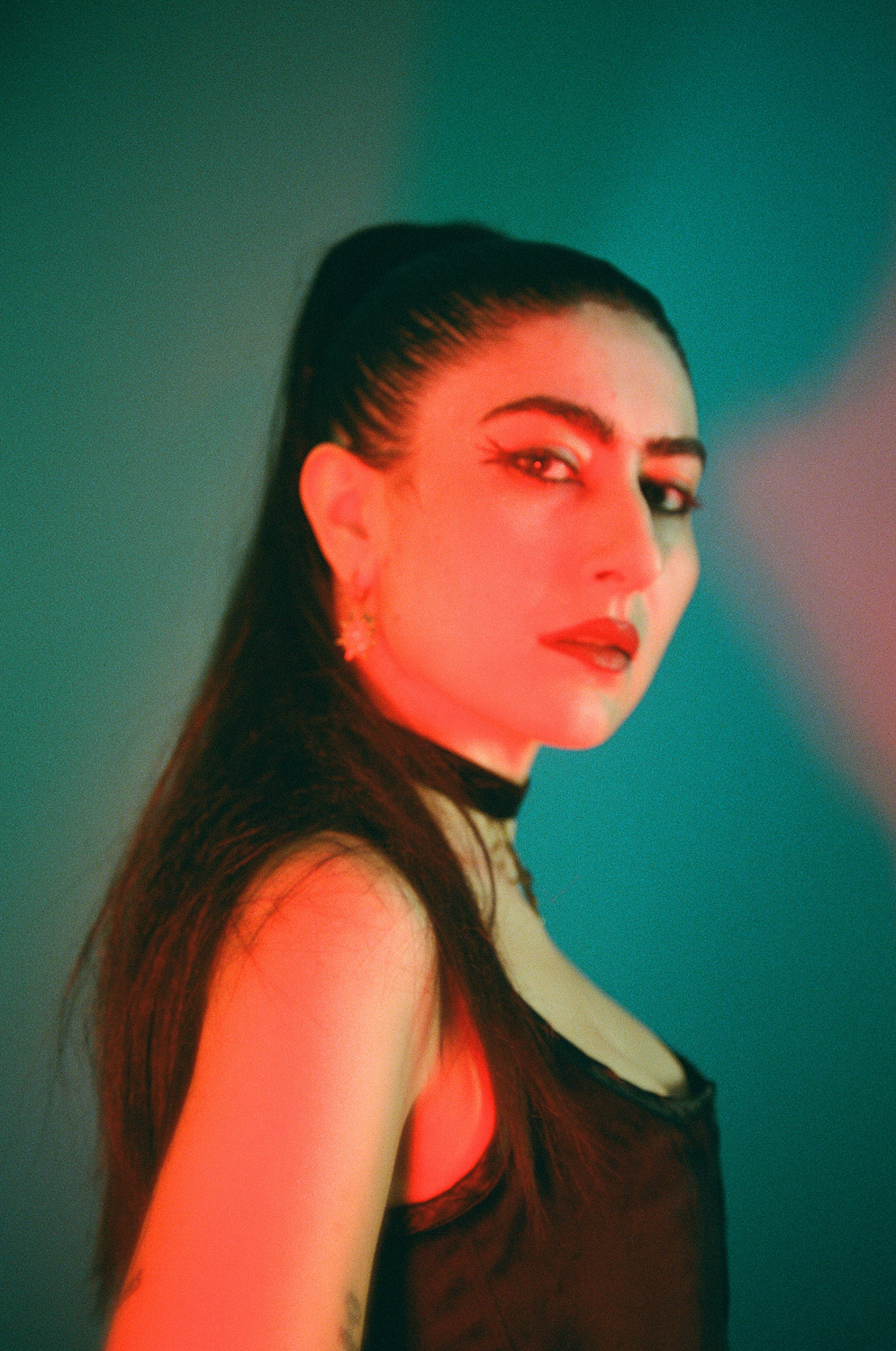 CONNECT WITH KING WOMAN: