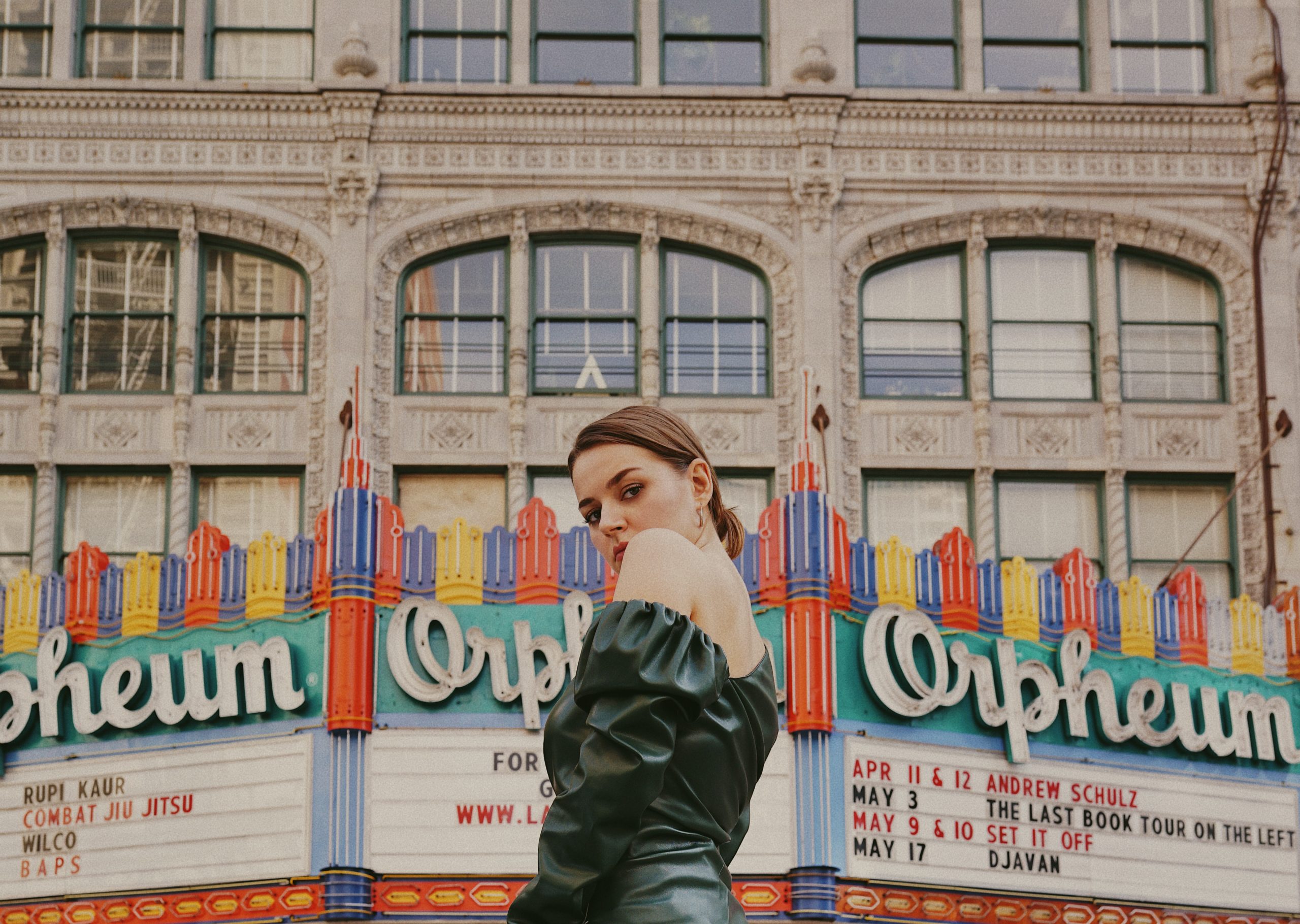 POLI, the singer of many facets, makes a sassy single with a bunch of people she met in Spain. While studying at Berklee College of music, she met not only friends for life but built in collaborators too. And you know what? They have a lot to say about ghosting.
The music video is filled with women, colors and a phone with no one on the other line. With POLI's rich edgy voice, music reminiscent of jazzy-electronic-pop and the bright funky set design/production – we are able to see and hear the many emotions that come up while being ghosted. A complicated subject tackled by some talented people (and how fun they met in spain!)
We got to hear from POLI on some of her inspirations and she even gives us a little advice on what we can do to practice self-love and how to stop yourself from overthinking.
Where do you see your listeners when they hear this song? In the shower? The dance floor? Headphones? 
In my opinion, "Оn The Line" is quite universal. It is dancey and singable, but still thoughtful. I believe the vibe could fit any mood.
Who is on the line? Do you have someone in mind when you're singing it? 
Originally, the song was meant to be the voice of all women (or men) who were ghosted and ignored in relationships. Of course, I've been in similar situations before, as well as my co-writers, so we tried to collect and put this experience in the song.
Tell me about the collaboration that happened when making this? How did this idea come together and how did you choose the people to work with? 
I've been working with a music producer and my good friend AJAE (AJ Ramirez) for a couple of years, we usually co-write and produce our songs together. For "On The Line" we collaborated with our creative peers, amazing musicians and songwriters Josh Jacobson and Satarra Troutman. I really enjoyed the songwriting process and working with these people, it felt like a flow.
The music video was shot a couple of months after the single release, and I produced it myself. I had the idea in my head and shared it with my dear creative friend Tanya Niesvizky, who helped me to direct it, videographer Oleg Zayanov and with my friend from Moscow, director Alex Kudrinen, who's been consulting us all the way online and then did the editing, effects and color correction. All together we were brainstorming this idea for a while. I wrote the script, while looking for people and places, running to numerous studios and shops…I had zero experience and knowledge about video production, and how it all works here in LA, but it was so exciting. We shot the video with our small international team, all by ourselves, without any support. All people who worked on this are amazing and incredibly talented, my absolute dreamteam! I couldn't have done it without them. It was very easy to work together, also because we are all friends. By the way, most of these guys I met in Spain when studying music and production at Berklee College of Music (including my producer AJAE and co-writer Satarra). Overall, it turned out to be a great project! I've learned so much during that time.
We're planning to release more songs and videos soon!
What's your favorite line from the song and why? 
Hard question, because each line there means something to me. I would say my favorite part is the chorus, where you finally decide to move on and ask this person to "just lay it all on the line".
I heard you love the 80's and saw you did a Patti Austin cover for your dad's birthday – What about the 80's do you love most? Has it inspired your music? Has it inspired your music video?
Oh yes, the 80's just like jazz, is one of my biggest influences. I love everything about it! I was grown on 80's music like Michael Jackson, Prince, Tina Turner, Phill Collins, Patti Austin, Whitney Houston and others, and of course it greatly inspired my music. When I was a child I tried to copy those amazing singers in the mirror, their moves, outfits, make up… The stylistic decisions and some of the shots in the music video were partly inspired by the 80's too, but it happened organically, without really thinking about it.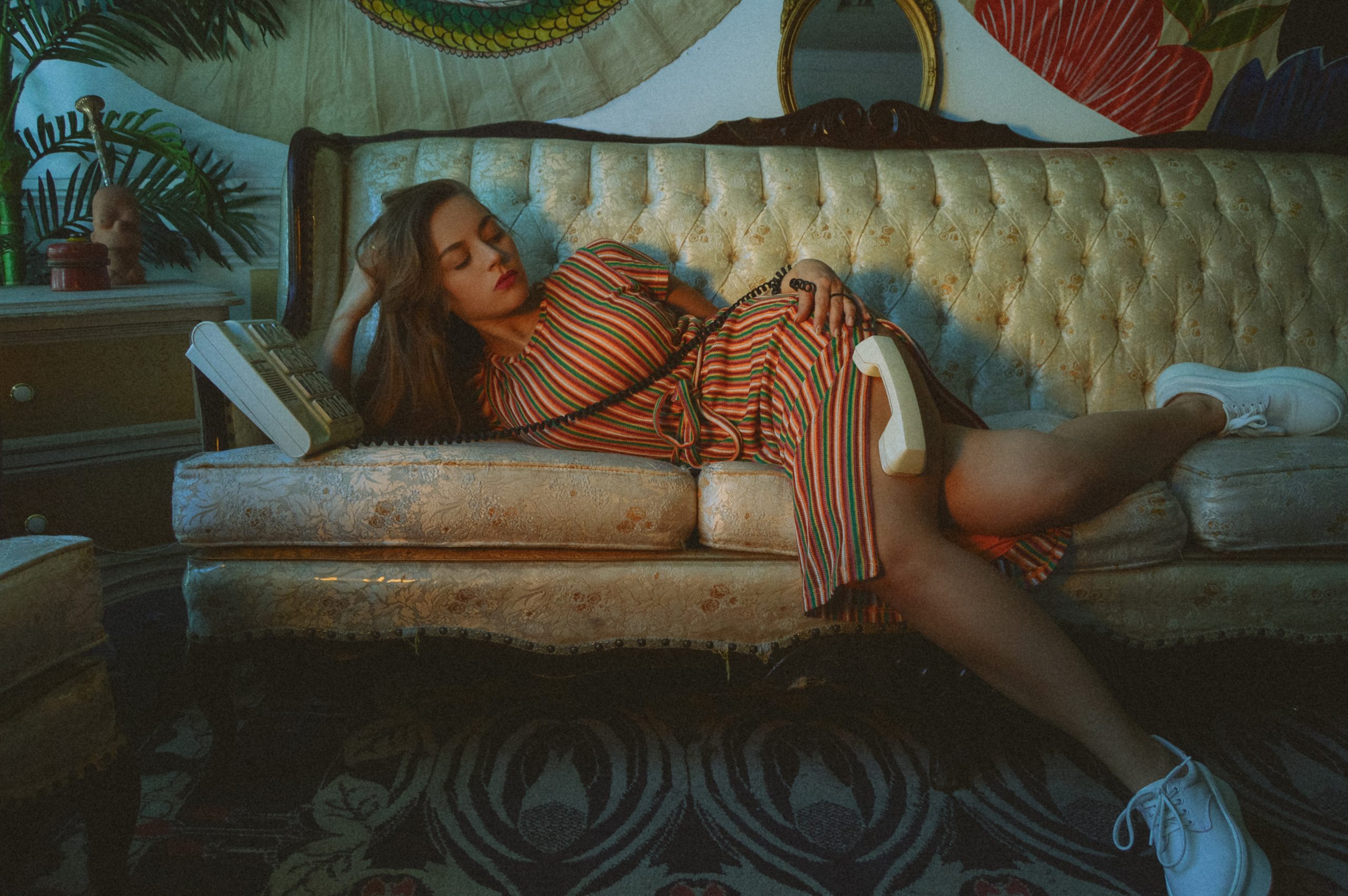 What women inspire you? What is sisterhood for you?
I'm inspired by strong women who have the courage to be who they are; by women supporting other women even when they think and act differently; by their empathy, love and wholeheartedness to each other.
For me, sisterhood is a female world where there's no place for comparison and disapproval, and instead exists solidarity, support, understanding and comfort. I believe this world exists, and that female friendship exists even if sometimes it might not be always ideal. I want us to support, motivate, inspire, and not for us to perceive each other as rivals or unalike. When women work together we are a real, unbreakable power.
Is ghosting ever necessary? Are there times you would have rather not heard what they had to say? What is it about ghosting that hurts us so much even though we're only getting silence from them?
I don't think it's necessary, and I would rather hear or say the ugly truth. It might hurt first, but at least it doesn't leave you feeling ignored and unheard. When you face behavior like this, you, suffering from suspense and incompletness, start questioning and blaming yourself for doing something wrong, and as a result lose confidence. Ghosting says NOTHING about you, and everything about them, it's not your fault. This shouldn't be a reason to close your heart, because you deserve love and understanding.
What do you do when you find yourself not living your own life? How do you stop yourself from overthinking? 
Always remind yourself that you have to stop comparing yourself to others. Sometimes we end up living not by our thoughts and feelings, but by stereotypes, being in this endless competition to be better and more loved, and asking ourselves a lot of unnecessary questions. After all, we often forget that the answers are actually inside us, and the key to everything is self-love.
I believe inaction leads to overthinking and vice versa. For me the best way to stop myself from overthinking is any kind of action: sport, running, songwriting, playing music, singing, reading a book, any kind of self treat that you like and etc. Also, making a clear plan for a day helps a lot, and of course having someone beloved stand behind you, who can always wake you up and tell you "you can do it".
When did you realize self love was so important and what are the ways you practice it? 
I've always been a self-perfectionist, and I can say it is not easy to live with this loud inner critic. When I grew up, it became harder to make decisions, and overtime I realized that this thing slowed down everything I do, even in music. Everyone should practice self-love, cause it also allows you to fill in the gaps external sources of love may leave. No one has a better understanding of your innermost thoughts and needs than you do. Some great tips for everyone to start practicing self-love are: start each day by telling yourself something really positive; surround yourself with people who love and encourage you; step outside of your comfort zone and try something new; and the most important thing – don't believe everything you think. This inner critic inside of us trying to keep us small and safe. The downside is this also stops us from living a full life.
How has music helped you navigate all of these things? 
Music is everything for me. It helps in all ways, even when I'm lost. It is my biggest passion and my therapy. I'm blessed I'm able to express myself through it.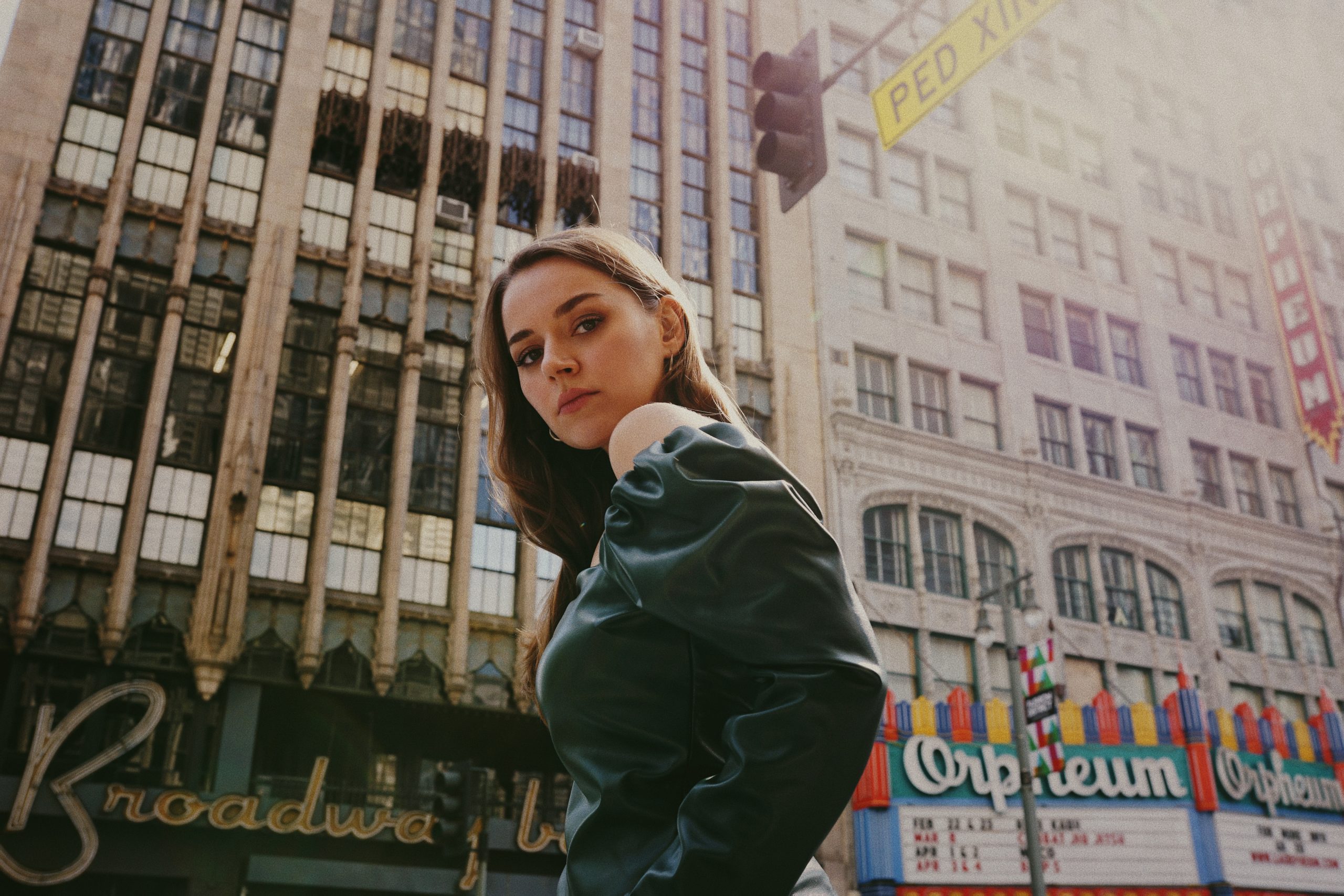 CONNECT WITH POLI
photos / courtesy of the artist
story / Vogue Giambri