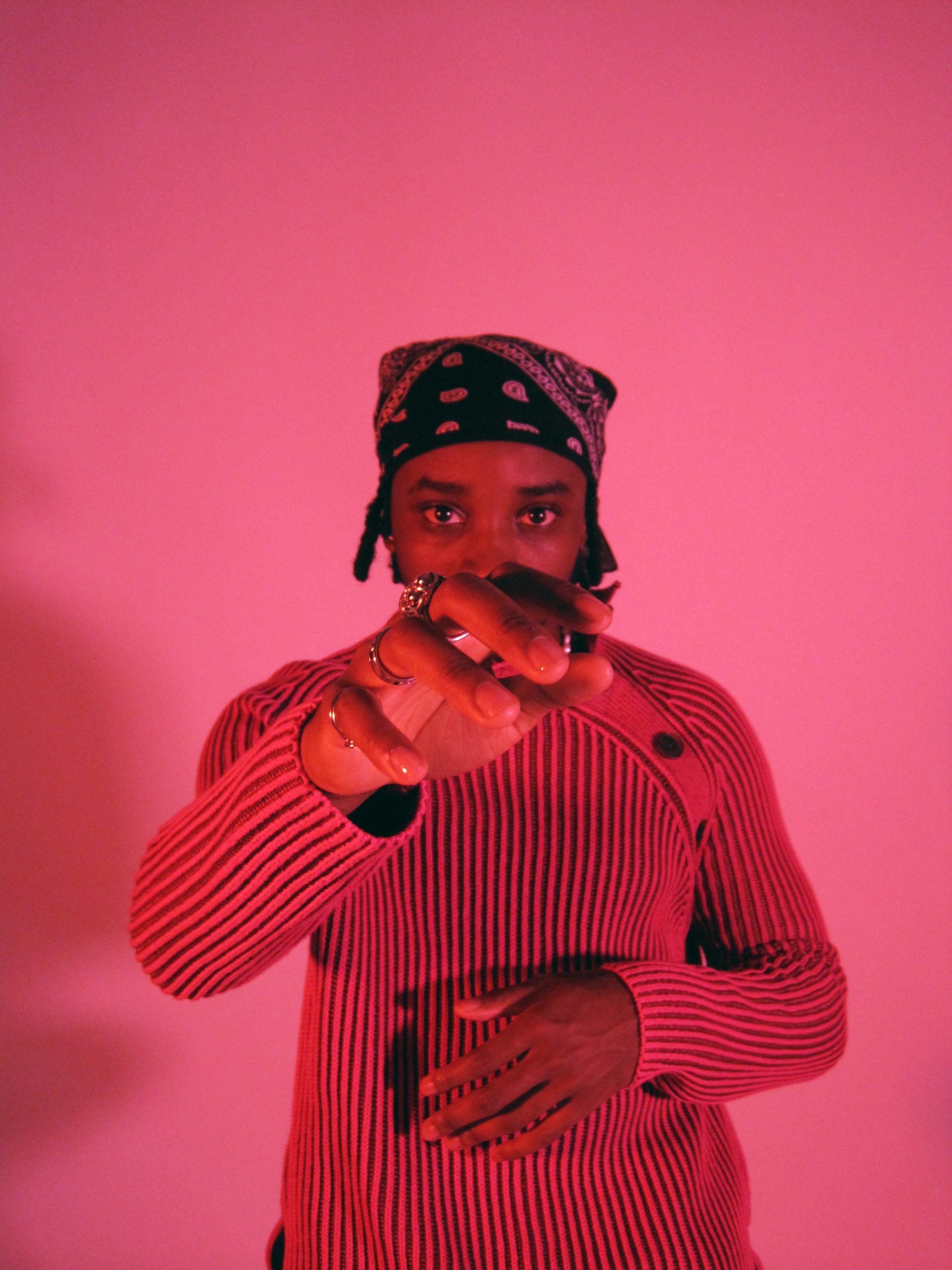 We all have insecurities that can hold us back. Sometimes though, the best way to deal with those inner demons is to face them head-on. One way of doing that is stepping out of your comfort zone. Myles Lloyd knows this all too well, inspiring his latest release "Counting Days". With his dark and sleek R&B sound, he truly entrances listeners. The single's penetrating energy creates something powerful and raw.
The singer from Montreal, Canada is known for R&B music fused with elements of pop. Detailing the complex thoughts and emotions that linger in his mind, his music deeply resonates with fans. This offering exudes so much passion through his tender vocals and array of rich dynamics. Ladygunn spoke with Lloyd talking development of sound, new song and so much more.
Your shiny R&B style paired with pop sensibilities is simply hypnotic. How did you develop your raw, organic sound?
I feel like I developed my sound by listening to everything as a kid. I was addicted to music and dance. Anything with a catchy melody that made me dance I would naturally gravitate to for some reason and I guess this was that exact reason. In my mid-teens I wasn't so into listening to music like when I was 5 to about 14 so all of the music that I stored from childhood comes out in my own music. I feel like if I kept listening to the evolution of music throughout the years, you wouldn't be able to depict the rawness and difference between my music and any other song in the present time.
Your latest release "Counting Days" focuses on facing your inner demons through journeying outside your comfort zone. What inspired the intensely haunting track?
I've been in my hometown for all of my life so finally stepping out and especially doing that alone comes with a lot of uncertainties. Being in a new environment, being away from my norm and having conversations with people i never met that don't speak like me all bring pieces to my story. I write music based on my real events and real thoughts and being away tends to lead me to my thoughts a lot. "Counting Days" showcased a lot of my real life conversations. Some conversation messages were left with no reply on my part in real life and in this song I responded.
How can others who have become so comfortable with their lives, learn to find the courage to try something new?
They need to ask themselves " If I die right now, have I done enough?" Once they realize that being comfortable is not the way to live your life in my opinion is when they'll find the courage to be free and explore life. Get rid of everything that makes you comfortable. The Uncomfortable state makes me more hungry and gives me more energy to think outside the box.
You have said of the tune, "I hope that when people listen to this song they realize that they aren't alone. Everyone is trying to figure themselves out during these times and are missing the way things used to be." What is the biggest thing you have recently discovered about yourself?
I recently discovered that I needed to slow down and be more aware. Being more aware of who I have around me, who I should step away from, what I can do better for myself and the people that are in it for the long run with me. This whole pandemic slowed everyone down and made a lot of people realize things they might have never.
I also discovered how to strategize better and plan what I need to do rather than what I want to do.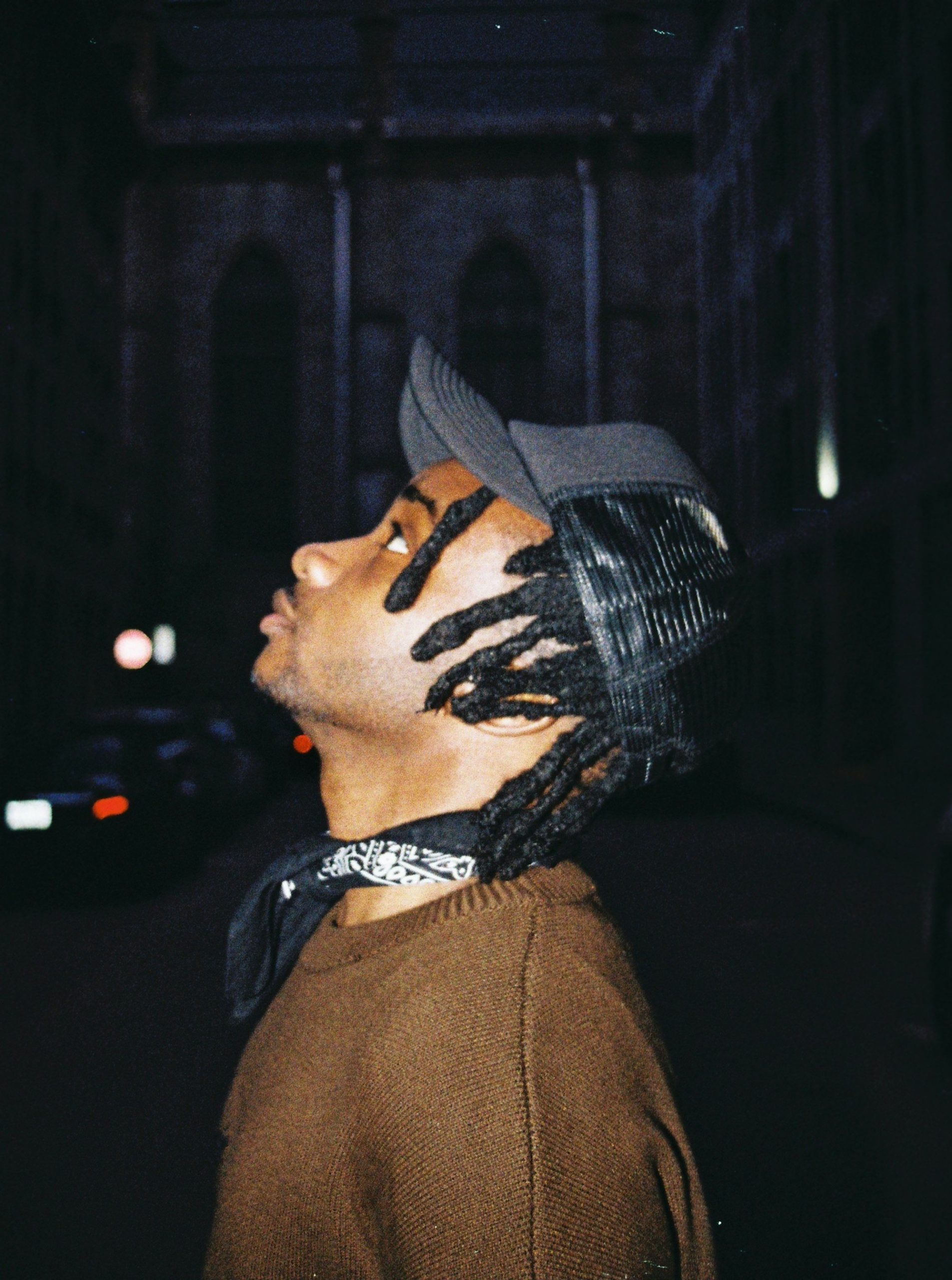 Within your work there is so much vulnerability. What has allowed you to be completely open and honest lyrically?
Some things are very hard to say to someone and I hope that one day I can be that person to not give a shit and just say it but sometimes depending on the situation things are better off unsaid. Music has allowed me to be honest and straightforward. When I'm writing these lyrics I feel no awkwardness and no remorse. I let everything go and honestly that's how I live and am able to breathe.
Being from Montreal, Canada, how has that influenced the kind of music you create?
Anyone that's been to Montreal would tell you that the diversity is insane. There's so much culture and creative energy in the air on a daily basis. Walking down the streets and seeing how some people dress says it all. Everyone is different here so that pushes me to be different but in my own way.
Speaking of your influences, are there any artists or bands that have really inspired you along your path?
Some artists that have inspired me would have to be Micheal Jackson, Bruno Mars, Prince, Omarion and more recently Drake.
Any dream collaborators?
I would love to work with any of those living from my list of people that have inspired me 100%. I would also love to collaborate with artists like Frank Ocean , Asap Rocky, Kendrick Lamar, The Weeknd and Kaytranada who I find so fire. He's from Montreal too so that's sick!
Finally, what is next for Myles Lloyd? 
I'm going to continue to shock the naysayers and make my best music for as long as I want to. There's nothing else in my life that can consistently make me happy like how music does and for what makes me that happy I'm 100% loyal to. I can't wait to perform my songs and show the world that I'm really here to stay.
CONNECT WITH MYLES LLOYD
photos / John Dagsaan
story / Chloe Robinson