At just twenty five years old, multi-platinum singer-songwriter, Kiiara, has built an impressive, dynamic discography, has established a confident, cool image, has built a strong, supportive fan base, and she plans to do a whole lot more. 
This Chicago-born starlet has been releasing music since 2013. After signing to Atlantic Records at an early age, Kiiara released her most prevalent hit, "Gold" in 2015 – a song that peaked at 13 on the Billboard Hot 100. 
In addition to garnering millions of followers and listeners with "Gold," she continued to wow us with her 2016 EP low kii savage, along with her various collaborations with icons such as Linkin Park, Julia Michaels, Future, Ty Dolla $ign, and more. 
Today, Kiiara has dropped a fantastic new track entitled "I Still Do," one that tackles inner conflict when in love. As we gawk over this catchy hit, we await a forthcoming debut album – that will be one for the top charts. 
Ladygunn had the pleasure of interviewing Kiiara on the basis of her new song, artistic process, and aspirations as an artist. 
How are you? How has your quarantine been, and has it impacted your artistic process in any way? 
I go thru phases where I'm bored af no matter how busy I am, so quarantine has been complicated to say the least hahaha. I really miss my friends. Before all of this we'd go out and party every now and then. We'd go get sushi almost every single day and go hiking by the beach ughhh I miss that. I'm so grateful that quarantine hasn't affected my artistic process too much other than me having to record my own vocals now. I really took having an engineer for granted. I'm just winging it right now and learning a lot.

"I Still Do" is introspective, as it dives into the conflict between one's logical feelings and one's emotional feelings towards love. Could you elaborate on this theme a bit more? Did this come from a personal experience? 
I overthink all the time and find myself questioning why I am the way I am and why I say the things I say. When I care about someone who doesn't seem to really care the same about me I start to ask myself why I care so much. Why do I have love for someone despite the circumstance? I've come to realize that it's just who I am and I've begun to accept that about me. I'd rather care too much than not at all. If that means I'll end up getting hurt then ehhh I'll just write a song about it I guess. "I Still Do" did come from a personal experience. After getting to know this person I will always care about them and have love for them. It was tough for me to witness what they were going thru and dealing with at the time and I just wanted them to be happy and still do.

What did your songwriting and creative process look like? 
Working with Jason Evigan, Ali Tamposi, and Justin Tranter was incredible. I've learned so much from them over the years and am so grateful to have had the opportunity to work with them. They're ridiculously talented. I remember going to Jason's studio to record the vocals and Ali was helping vocal produce and I was like wowowowww I wish I could sing like her. I didn't really know how to project my voice at the time. So I was just winging it. They're all so encouraging and are such great energy!! While writing the second verse I didn't think much about it, I just wrote what I felt in the moment. As I was listening to the song it reminded me of a specific moment and I was like fuck it and just went with it.

Your visually captivating video interweaves clips of you in the present and you in the past. What was the purpose behind this nostalgic, reflective artistic choice? 
The purpose behind this is to bring people into that chapter of my life. Earlier in my career I was very closed off and turned down a lot of interviews because I wasn't ready. I was overwhelmed and the amount of attention on me, which happened pretty much overnight, made me very insecure and unsure of myself. I just wanted to hide from the world and make music without being asked any questions. I wanted the music to speak for itself. I'm in a much different place now and am ready to let people in, so they can really get to know who I am.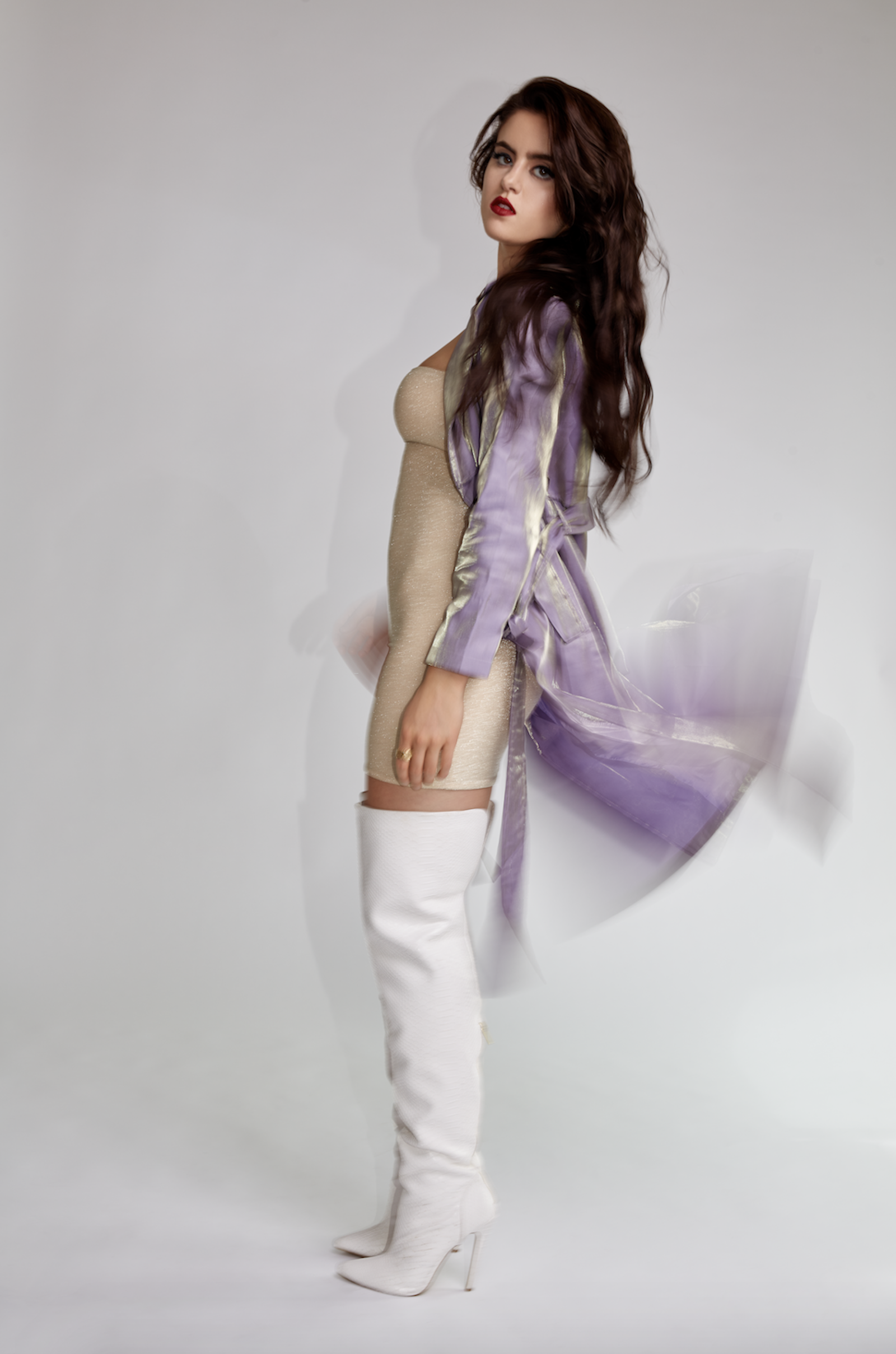 Throughout your career, you've been able to maintain an expression of vulnerability carried by a catchy, pulsating beat behind every track. When one of your hits such as "Gold" first came out, where did you see yourself going as an artist? Is it different from where you are now? 
Back when I released my song "Gold" I didn't put much thought into where I saw myself as an artist. Everything was happening so quickly and I was really overwhelmed because it was all new. The amount of pressure that came with the sudden success of "Gold" really caught me off guard. Everything was a blur. I was just living in the moment. The thought never even crossed my mind. My whole entire life changed almost overnight and I was just trying to keep up. All of a sudden everyone wanted to chill with me and know me when I didn't even really know myself. When that success died down most of those people left. And I've never experienced such a vast amount of fake love like that especially to that extent and it definitely messed with me a lil. I didn't know who to trust or who actually cared about me as a person. It really left me in a dark place. I'm grateful to have gotten outta that place, but it definitely took some time and a lot of changes. I'm grateful for the people who have been by my side thru it all. They inspire me and remind me almost every day why I started singing and writing to begin with. 
What type of artist do you strive to be now? 
I strive to be continuously inspired by all that's happening in my life whether it's good or bad experiences. I try to turn any bad experiences into something productive. So that I no longer view it as a "bad experience/memory." I strive to stay honest and true to myself. I never want to lose sight of why I started making music because as an artist I've been there and it's not an easy place to dig yourself out of, especially when you overthink as much as I do.

What is next for you in terms of music? 
My debut album !!! I cannot believe I'm even typing those words right now ahaha!! It's been a long time coming and I can't wait to bring people into my world and really let them get to know me. I've kept things pretty mysterious throughout my career because I was so unsure of myself and who I was as a person. I'm now at a point in my life where I know who I am and I'm ready to share that with the world.

As an artist amidst these changing times, what do you think our world needs most right now when it comes to music? 
When it comes to music I think our world needs an escape and at the same time honesty. I am so grateful that I am able to release music still despite what's happening in the world right now. I think it's important for artists to continue to release music because even when I listen to some of my favorite artists it makes me feel less alone and can help pull me out of a dark place. I really hope my music can help people the way Chester and Linkin Park's music has helped me. Even if my music only impacts a few people's lives that's good enough for me. The world needs more love and music is an incredible way to share that.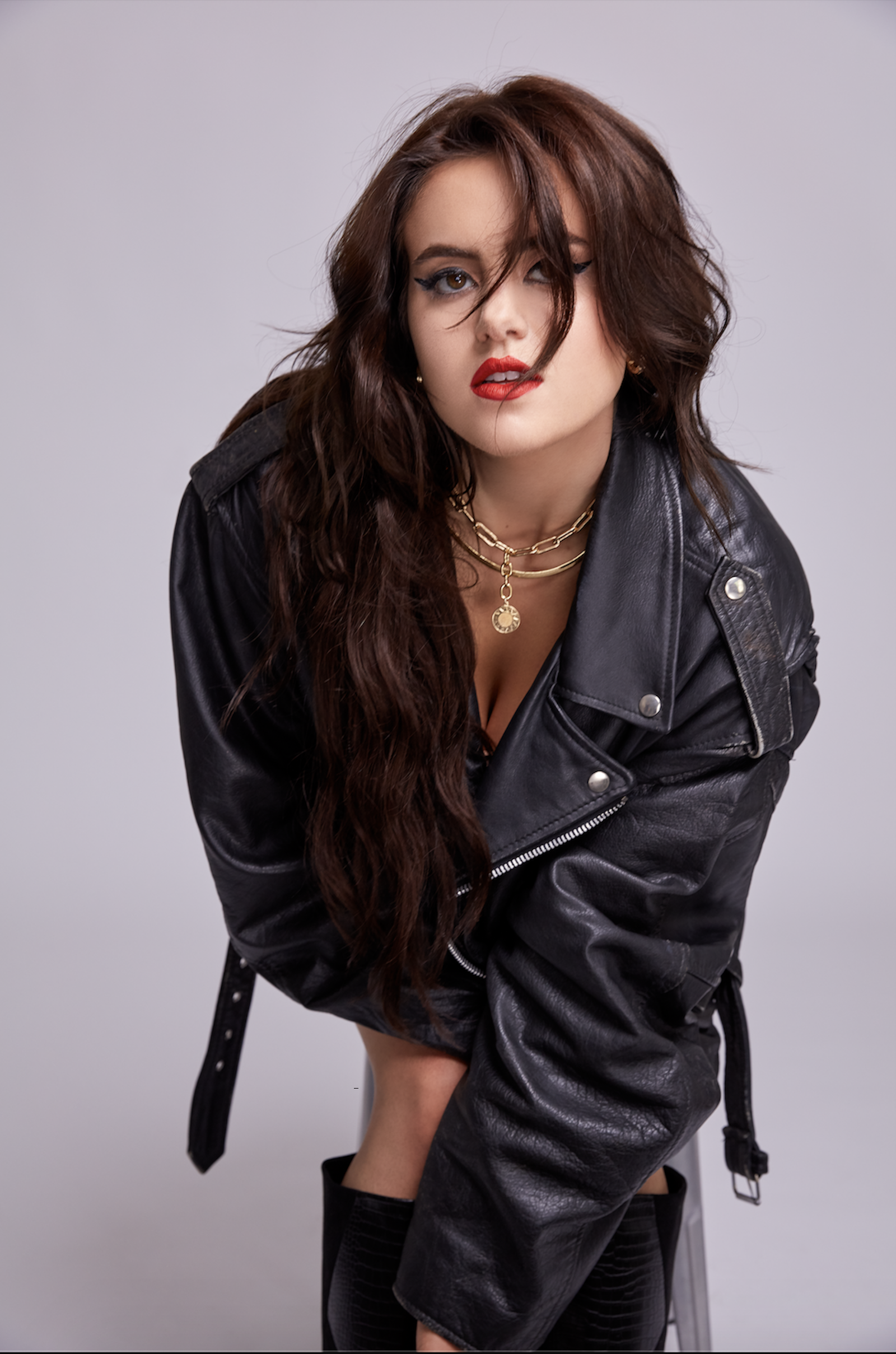 CONNECT WITH KIIARA 
INSTAGRAM // TWITTER // SPOTIFY 
photos / courtesy of artist
story / Taylor Thompson