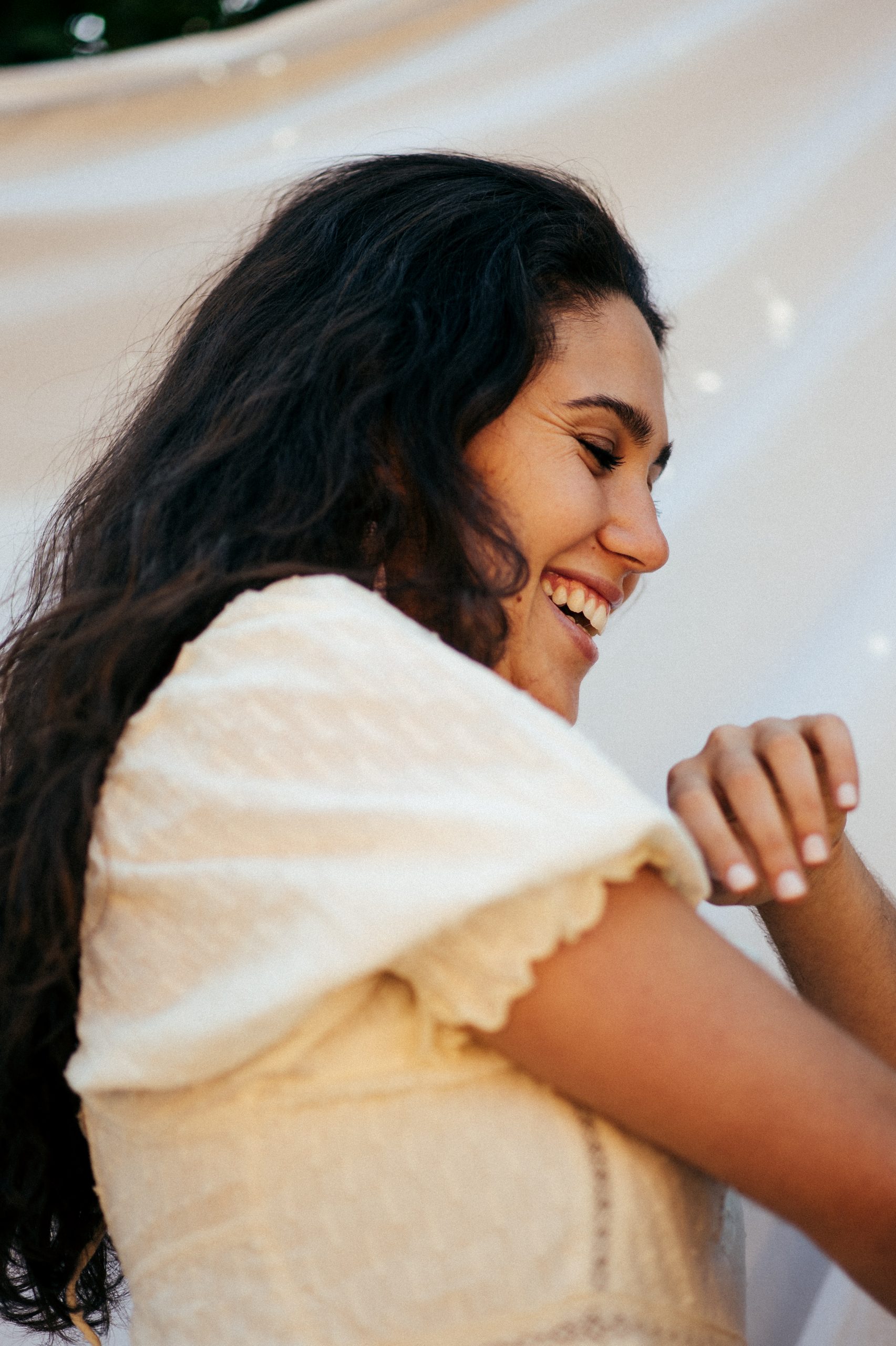 LA-based singer-songwriter Elizabeth Woolf is soaking up the sun in LA. Her new album "Till It's Dark Outside" is out now and it is bringing us through all the seasons. And although, like Elizabeth says "there's no seasons in LA," there's seasons in a person's life and this album is that journey. Her soft mellow melodies and her angelic whispering voice come together to take us on a trip up the coast along the water while the sun sets.
It's hard to pick a favorite line but mine probably is the one about celebrating with cheese pizza. I hope she's celebrating right now. We got to talk to Elizabeth about what it was like working on the album, what she's discovered during quarantine and living in LA.
Wow. Your first album. How does it feel? How long did it take you to make this?
It feels brand new and exciting, even though I've listened to these song so many times!
The recording process of the album took almost a year to complete, but with the writing, discovery and team building added, the whole process took about two and a half years, which is quite mind boggling to look back on.  I come from a theatre background, with a go-getting, "do it now" mentality. I had lots of assignments in school that were designed to train me for quick turnarounds and high powered collaboration. There are so many valuable lessons I had to internalize in order to make an album that I would be proud of – first and foremost: patience and trust.  A year or two is pretty standard for an artist to create an album. One of my artistic heroes, Lianne La Havas recently released an album that took her five years!
Do you have a favorite line, a favorite song, a song you found just popped right out, or a song you struggled with?
The opening line of 'June' is my favorite line by far. It came to me on an October day, sitting in traffic on the 405 in LA. I had just moved back to my home city from the Bay Area where I spent my undergrad years. I felt such dissonance in the way my life was changing, while the consistent sunshine of LA didn't seem to follow my ups and downs. There is always one perfect sunshine season in Southern California.
"November's on the way and the leaves have yet to fall
I forgot there are no seasons in Los Angeles at all"
I held onto that line for almost a year as various lyrics trickled in. It's the longest I've ever spent on a song, and every time I perform it live, I still feel the burning autumn heat of LA contrasting against my moody feelings, longing to be seen and heard by anyone or anything, even if it was just the weather nodding its head at me with sympathetic yellow and orange leaves falling down. The story of the song is cyclical, and ends the way it began, which I really enjoy. I think I've been able to create my own seasons in LA, or at least markers throughout each year to signify change. So when the last line "Summer is turning into Fall" comes in the song, there is a piece of inner acceptance that goes along with it.
You have quite a few collaborators on this album. How did that all come together?
Building my musical family is one of my favorite parts of my story! When I first moved back to LA after college, I was starting from scratch in a lot of ways, even though I grew up there. I immersed myself in the communities that I admired, and slowly started meeting more people with likeminded interests, and taking them out for coffee or a hike. I like to meet fellow musicians and potential collaborators in a personal setting outside of the studio. It's important for me to feel comfortable around the people that I create with, and so a lot of my process is about making meaningful relationships. I met Mike Perlman (bassist) at a Charlie Burg show at the Hotel Café. I met Andris Mattson (keys/horns) at a Rachel Mazer show at the Moroccan Lounge, where I also met Rachel. And I met Jonathan Lucas (keys) and Monica Martin (bgv) the same way. Harry Terrell (producer/drummer) and I were introduced through mutual family friends. When we first had coffee at M Street café in Studio City, I felt almost instantly that he was family, I often lovingly refer to him now as my brother. Making this album in community with people that I love and trust felt like a holiday. Lots of cooks in the kitchen (but never too many), welcoming energy, and lots of love. The only caviat is that I chose every person in the room. It's a musical family that I brought together, which feels really rewarding.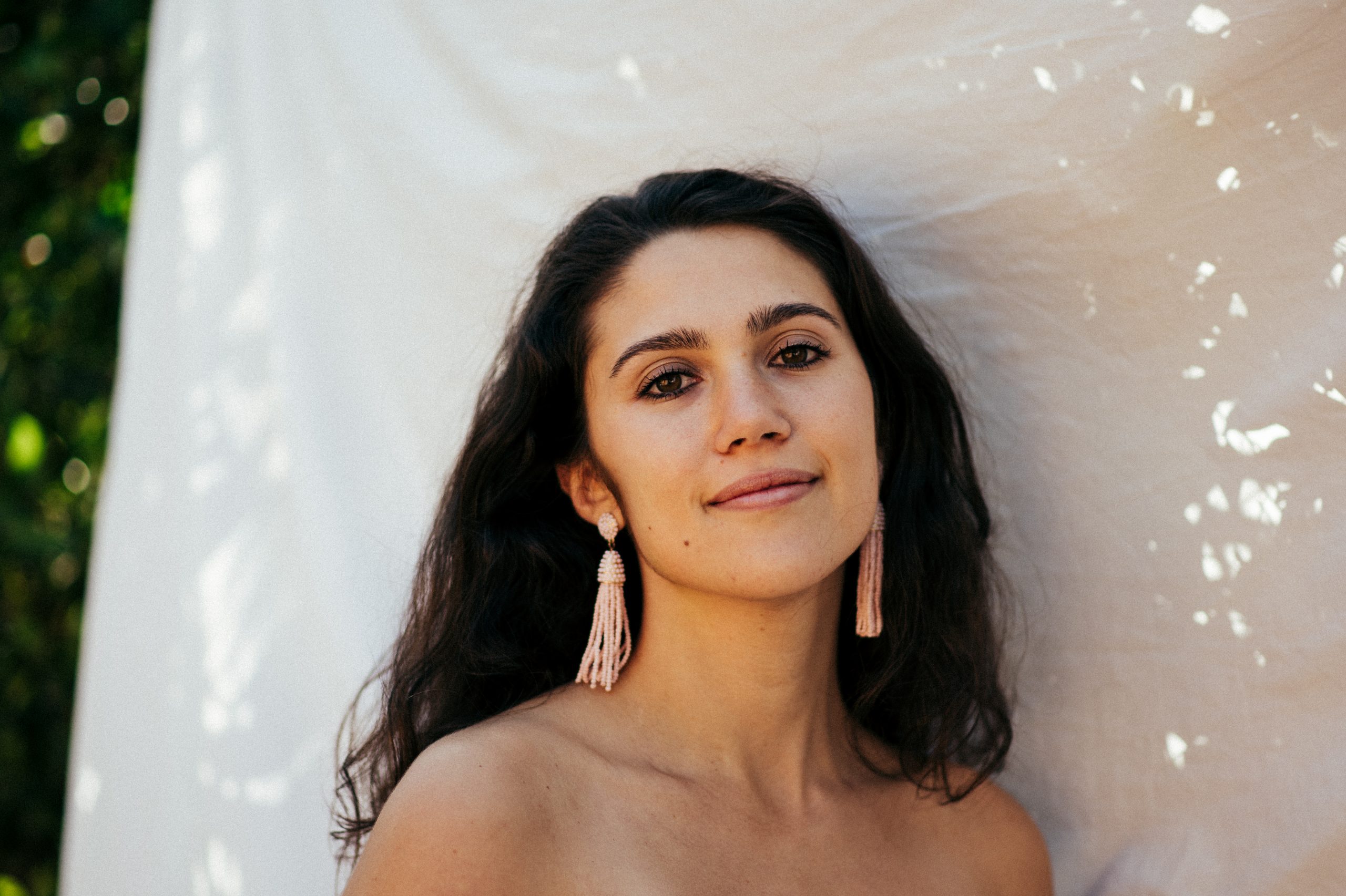 How has the music scene in LA been treating you? What's in like being a musician in LA?
LA is one of the best places to be a musician. There is such a widespread and diverse community of creators, artists, and music-supporters, and therefore there is a greater chance that you will be able to find your people. I enjoy bouncing from circle to circle, show to show, and being able to play gigs all over town.  I feel very lucky to be a part of the LA music scene, and I miss live shows so much! You can probably tell by now that seeing live music my nightly routine, and the gathering place for so much of my life's serendipity.
If you could open for any musician who would it be?
HAIM. I've always admired those three women for their independence, teamwork, and  freedom of expression. It would be an absolute dream to tour with them!
What have you discovered about yourself in quarantine?
In a very full circle way, I feel that I've made deeper discoveries into what it means to have patience and trust (the two virtues that this album began to teach me). As I mentioned earlier, I tend to have very type A / make-it-happen-now / New York minute personality qualities. I originally planned to release this album back in May. The 5-month delay taught (and continues to teach) me that life is not about getting to the top of every mountain you set out to climb. It's about the climb itself. To tie it in further, I've also been hiking a lot more in quarantine this year!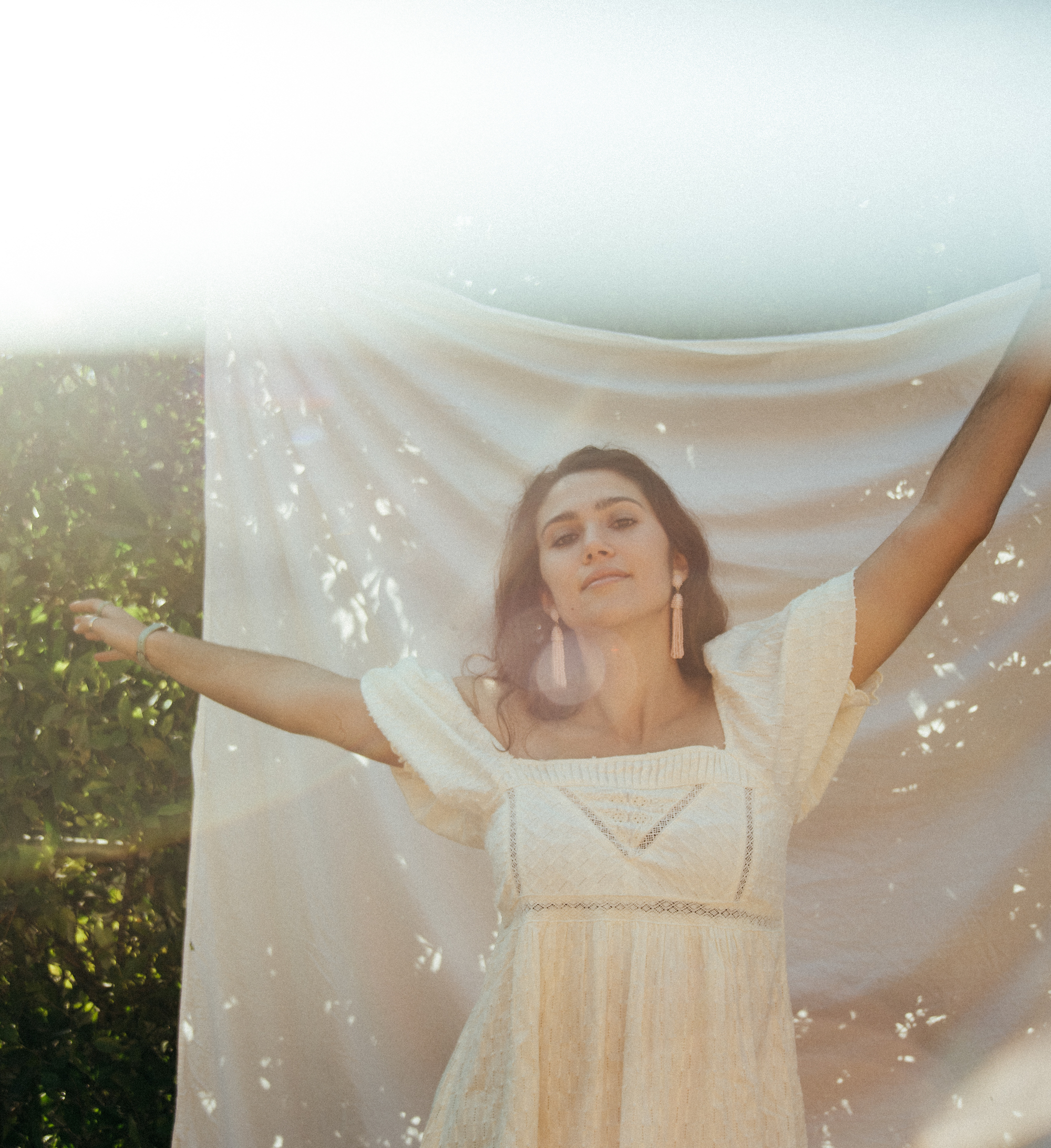 CONNECT WITH ELIZABETH WOOLF
photos / Amanda Farmer
story / Vogue Giambri