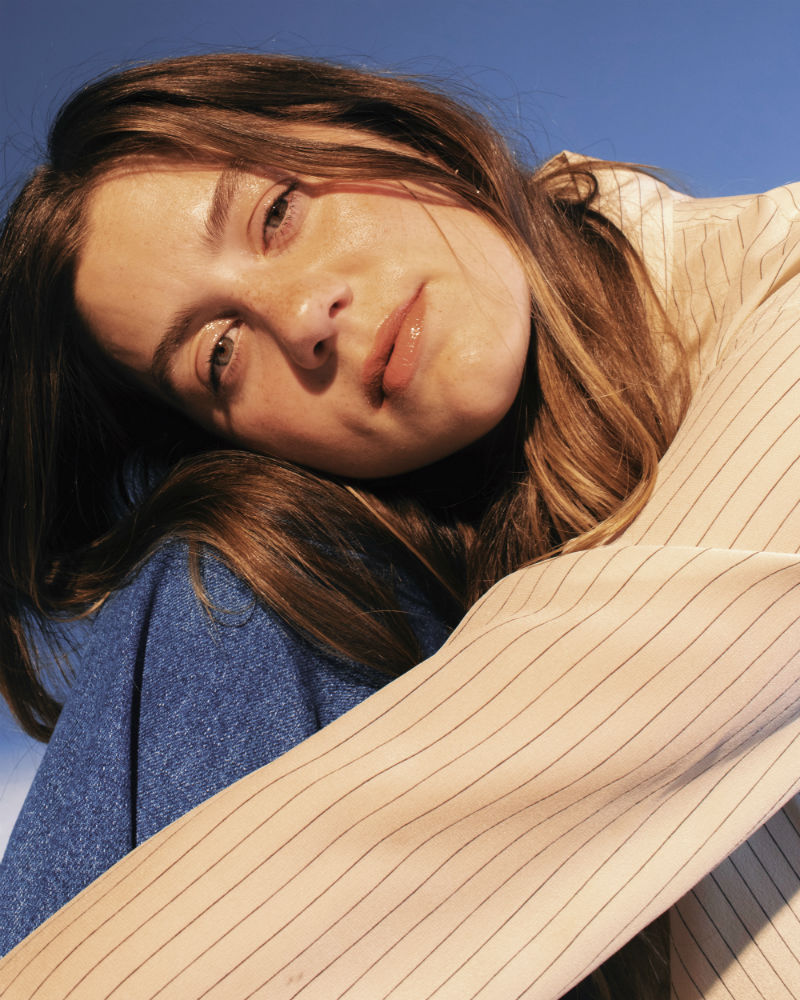 photos / Luca Venter
The first time I saw Laura Dreyfuss perform was in the touring production of Broadway's Hair, at a concert hall about 20 miles outside my hometown in Upstate New York. "Schenectady?!" she exclaims when I tell her this now, over 8 years later. "We all loved that town."
I'm a bit perplexed by this, as Schenectady isn't exactly the prized jewel of New York State. But nonetheless, her excitement is endearing and it's always nice to hear someone speak kindly about the place you grew up. 
Shortly after I saw Hair, I stumbled across audio of Dreyfuss performing "If You Want Me" in the musical Once, in which she was currently starring. To this day, I've never been quite so transfixed by a vocal performance. Cristin Milioti, who originated the role of Girl in Once on Broadway, came to be appreciated for her no-frills, singer-songwriter vocals. She's incredible, no doubt, but hearing Dreyfuss belt out the first crescendoing note was unlike anything I'd ever experienced. I knew I had to see Dreyfuss in this role, and eventually, I did.
After Once, Dreyfuss went on to star in Ryan Murphy's hit musical comedy Glee, and then, originated the role of Zoe Murphy in Broadway phenomenon Dear Evan Hansen. Now, she's releasing her own music for the first time, under the moniker Loladre. She released her first single, "Be Great" last year, followed up by "My Hero" and "Better Drugs".
I meet with Dreyfuss at a Manhattan coffee shop that she tells me is "the Starbucks of Colombia" (more on this later) to discuss her forthcoming dance-driven pop EP, her career thus far, and the future of musical theatre. 
As someone with a theater background, did you find approaching this genre of music difficult? Did it feel like a foreign world to you?
I was somewhat familiar with the music industry before. I was doing Dear Evan Hansen on Broadway and it was becoming more of a routine. Even though it was a really special show, I was seeing the effect that it had on people and that was really what inspired me to want to write. Because I realized that like, 'oh, I might have something to say'. So in a weird way, theater is what made me do it. 
There's so many modernized, pop-driven musicals like Dear Evan Hansen these days. How do you see that shaping the theatre industry?
I think that's what people ultimately want. I think there's such an appreciation for the Rodgers and Hammerstein type of musical and some of my favorite musicals are of that time. But I think we're now redefining what theatre is. And I don't want to say that there isn't a place for what it used to be, but it's just becoming a different thing.
The EP is super pop-heavy and dance-y. How did you decide on that direction?
I just wanted to write music that I would want to listen to. I didn't really have a particular sound in mind. I come from more of a folk background and I grew up listening to Joni Mitchell and that's always been my foundation for music and then it was really fun because my producer [Michel Hayaca] was able to bring in the synths and stuff to make it more than I would have thought to make it. 
Did you write the lyrics first and then bring that to Michel? Or did you do both together?
Pretty much everything we wrote, we wrote in the room together. The lyrics have been mostly driven from me since they're my experience. But it's also been a lot of give and take with each thing. 
You said that the EP is taken from your own life experience. In "Sidelines", you talk a lot about competition maybe between friends. How do you deal with that in the industry that you're in?
I think the most important thing to do but also the hardest thing to do is to celebrate people when good things are happening for them – when bad things might be happening for you. Or good things might not be happening for you. And I think in a competitive, artistic field, it's really easy to see someone else's success as taking away from yours. Which couldn't be further from the truth. But then again, it's easier said than done. I've felt that way, I know other people around me have felt that way. So it's a universal feeling. 
It's definitely perpetuated by social media these days. 
It's like an epidemic, really. It's so hard to see when things go so well for everybody. But success is such a weird marker for that because you could be having everything going well for you, and you're miserable. It [success] doesn't mean you're happy. 
Your moniker obviously comes from your name, but can you talk more about the decision to stylize it this way?
I think I needed to separate it for myself and for whoever's listening, just because the sound is so different from theatre and because I needed it to be very clear that this isn't representing who I am as an actor. 
How do you find the transition between New York and LA?
It's such a weird thing [laughs]. I feel like LA is such a weird place and I actually enjoy being there, which I don't hear a lot of New Yorkers say. I feel fortunate that I have good people there that are my people. And I love the outdoors. I love nature, I love sunshine. So I love being there. 
But New York is such a wild city as well. It's funny because I find there's more of a community here, I think because like, you're all in the subway and there's some man shouting in your face and everyone's there together and you look at each other and you're like 'Been there.' There's just a collective understanding of like how hard it can be to live here, especially with artists. 
From following your Instagram, I know that you love traveling, so I'm sure living in New York can be intense sometimes.
Yeah. It's funny, because this coffee shop is like, the Starbucks of Colombia. And the only time I've been here is in Colombia. 
But yeah, travel is a huge part of my life. I love travelling alone. I also love travelling with people, but whenever you do something challenging by yourself, it strengthens a part of you.
I was so fortunate to go to Nicaragua this past winter to work with the local community and teach theatre to kids. It's been amazing to see when people realize that their dreams are valid. We're so lucky to live in a place where you're born and people tell you you can do whatever you want to do. That's so much a part of the American mentality. 
Any other projects right now? 
I have The Politician [on Netflix], which comes out in September. But I'm really focusing on music right now. I feel like I'm still recovering from Dear Evan Hansen. It took so much out of me. It's been really healing to just focus on music and have this time to just really write music and say what I want to say.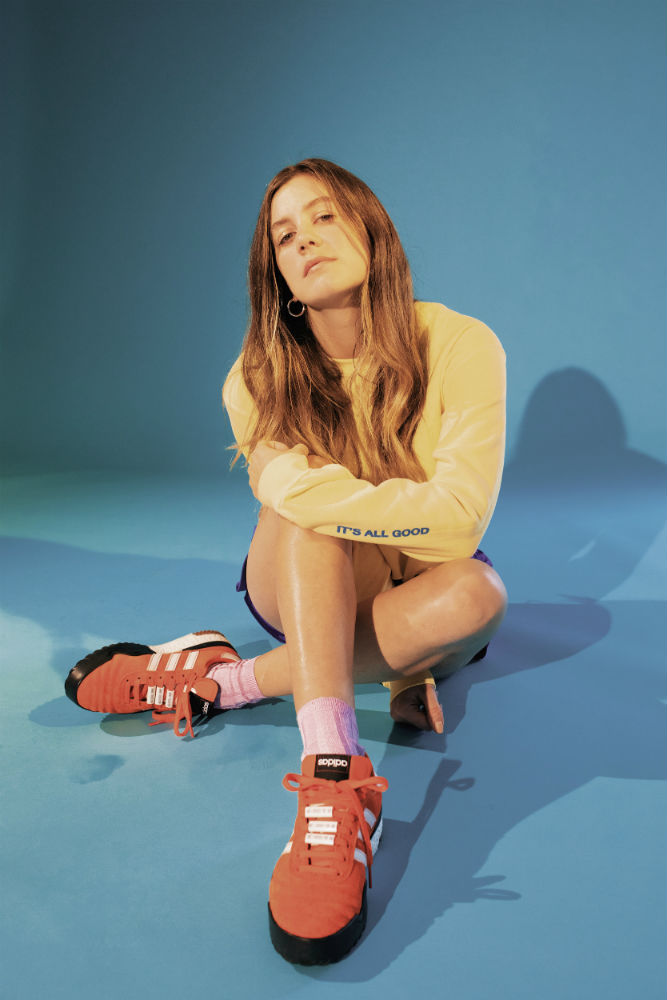 CONNECT WITH LOLADRE