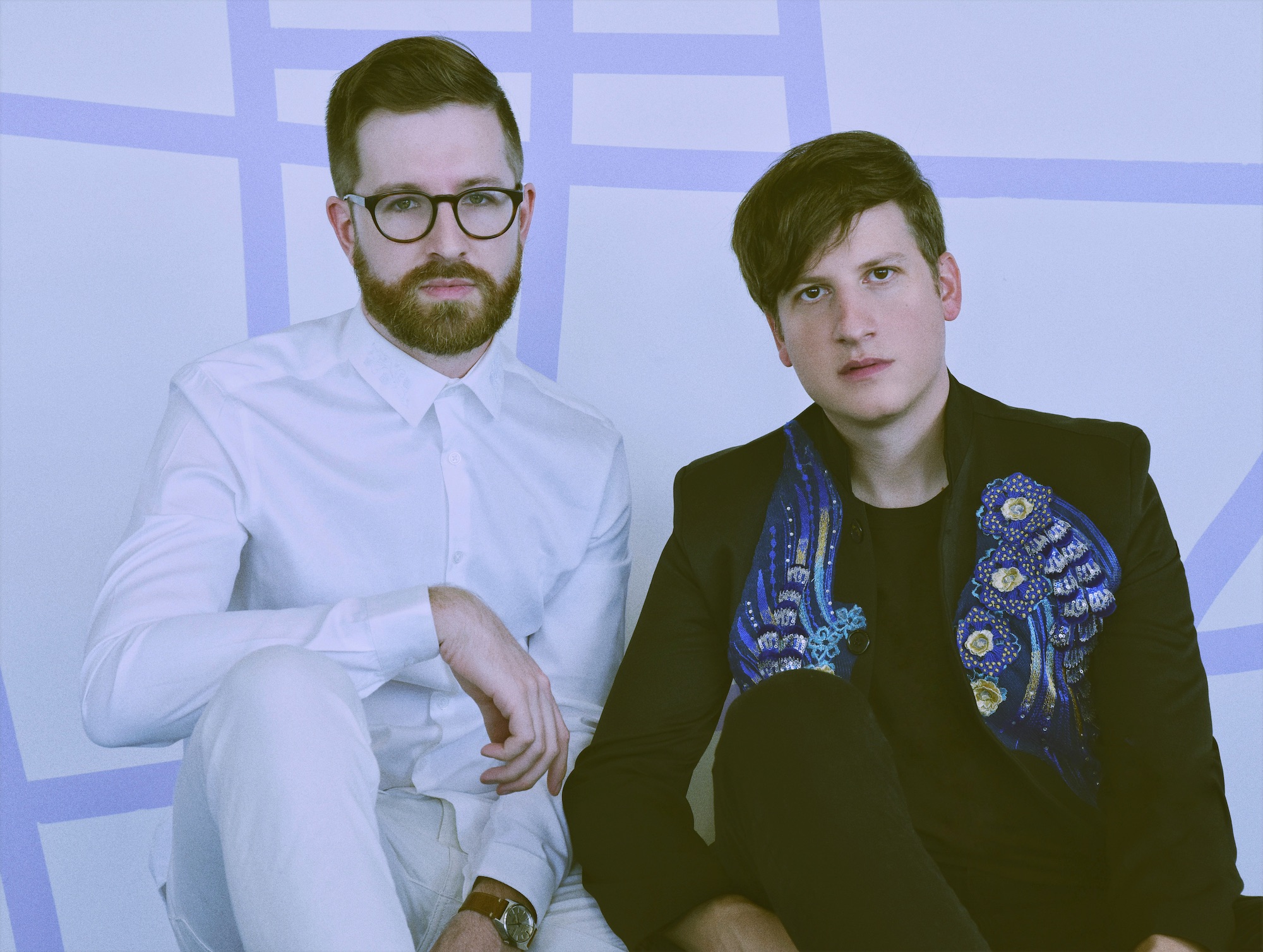 The Brooklyn synthpop duo, Great Good Fine Ok have had an amazing 6 year run through the scene, headlining a score of U.S. Tours, a Sold Out six-stop China tour, as well as a number of high-profile festival performances and of course, opening shows for Iconic artists like Joywave, Betty Who and Tove Lo among others.
Now, with an album on the horizon, Singer Jon Sandler and Keyboardist Luke Moellman entice their fans with another appetizer in the form of "Great Good Five Ok", a compilation of 8 extremely solid tracks that showcase a smooth and varied back and forth between Modern Electropop sounds and a luxurious Nu-Disco proposal. The dichotomy -mediated by what I felt was an underlying French-House sensibility-  manifests into tracks that are much more electronic and minimalistic, allowing for Jon's voice to take over, and then tracks that balance his vocals with a much more detailed and dense wave of instrumental delights.
One of the biggest stand-outs has to be "Opposites Attract", a song so readily made for the airwaves that I'd be shocked if I don't hear it a dozen times by the time we're done publishing this review. It's got that fresh gripping Electropop sound backing the amazing vocals into a place of pure forgetful bliss, there's only the music and nothing else as you dance the remainder of a summer's outdoor festival when it's in your ears.
***
Now, let's break this EP down piece by piece:
With "So Far So Good" things kick off with a great high note, the track is funky and sleek all the way through, while simultaneously presenting a wall of sounds so varied and explosive that it makes it an absolute delight to pick everything about it apart to really appreciate every sound and instrument so lovingly and deliberately put. Jon Sandler's vocals are very close to The Weeknd, not necessarily in the timbre, but in the smoothness and delivery. The music is pure Nu-Disco genius working wonders with sparkly string hits and exciting guitar chords. I felt a strong influence of French House Music in the track that I can't quite point out but adds a ton of classy European grit really boosting the song upwards. What a killer start for an album.
"It Could Be Us" goes in a very different direction sound-wise, anchoring itself into a more conventional (but no less effective) electro-pop song about romantic disillusion and regretful heartbreak. Sandler's vocals show a strong modern R&B influence that plays off the groovy beat that Moellman cooked up, making it easy for them to quickly blur the lines that define its own genre. I think "It Could Be Us" exemplifies perfectly the condensation of Electropop, R&B, Hip-hop, and synth-pop that has become so dominant in the scene, it's a sound I've been hearing for years now but only in the past 2-3 years do I feel like it's reached a point of real refinement, and I'm not sure I'm satisfied just calling it "Electropop" anymore.
"2020" sounds both thematically and musically like a sequel to the previous song, though it starts on a much more downtempo vibe it quickly turns into a bit of a rollercoaster of uplifting electro sounds with its Swells and dips. Unfortunately, however, I didn't find this track to be particularly outstanding on its own, and it's best heard in the company of "It could be us", as it acts more like a bridge between it and the far more interesting "Real".
"Real" feels a lot more Electro French House than the rest, the influences seem a bit more tangible. The gorgeous funky music ramps up slowly and it edges into Nu-Disco without fully lifting the ethereal-yet-funky veil from over itself. It's sensuous and danceable, mysterious yet also dynamic, and there's this very understated and subtle brass section near the end that I beg you to pay close attention to lest you miss it, and you definitely do not want to, it's exquisite.
"Opposites Attract" Could very well have been the titular track for this album as it ties everything thematically together and feels like the centerpiece around which every other song sits around. Up until now, we had two Nu-disco tracks and two more straightforward electro-pop tracks, and though this song sits cleanly into the latter aspect, it also achieves a degree of consummate pop proficiency that wasn't quite there in "It could be us" and "2020". I think the song is by far the catchiest and the most likely contender to blow up the airways.
I like how the song fades into a self-fulfilling metaprophecy by repeating "You'll be coming back, you'll be coming back", because I sure think audiences will keep coming back to this song in particular over and over.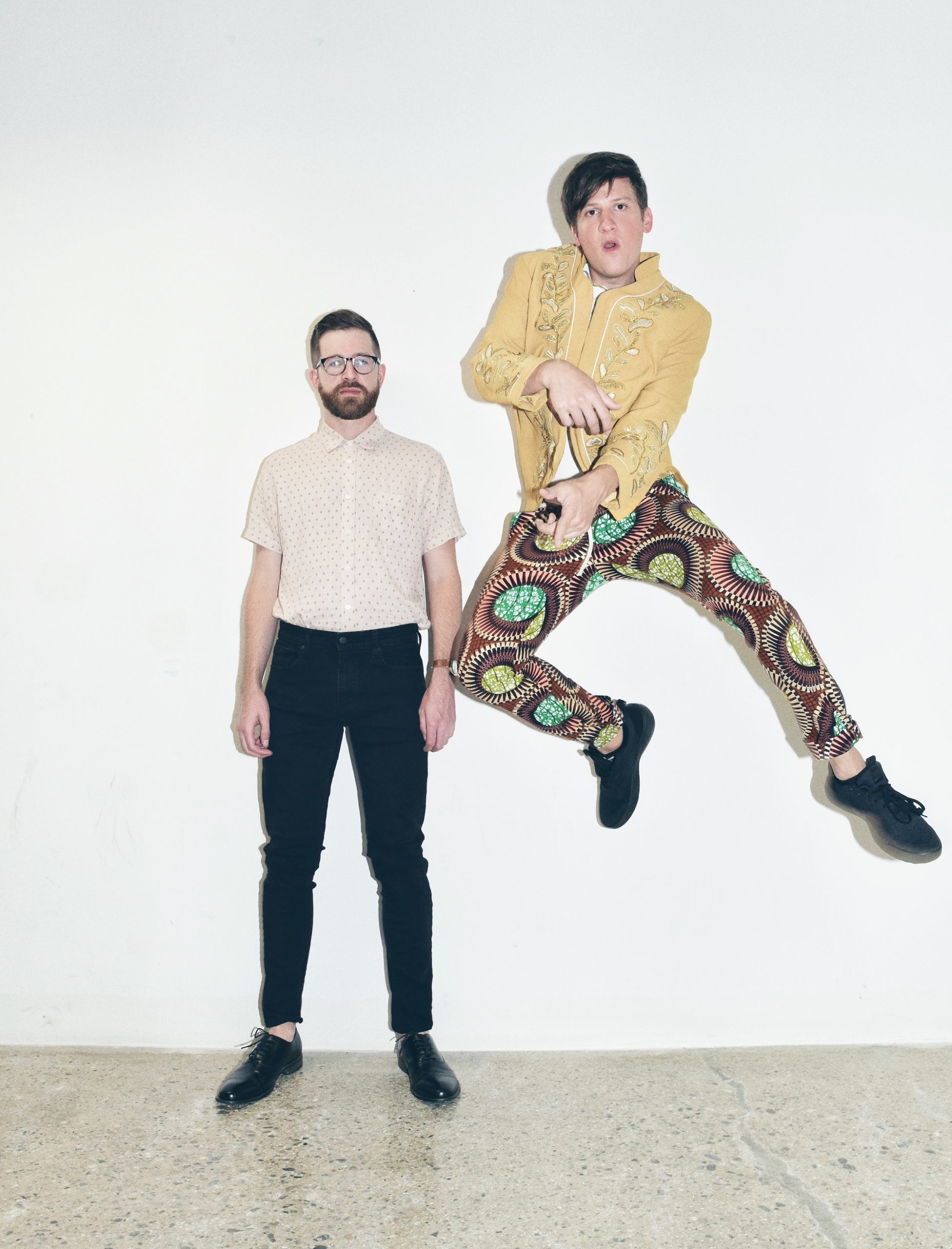 "Progress" brings an even more summer-like vibe to the EP that builds upon and completes the work of its predecessor, Though it's still firmly Electropop, its guitar-centric sound sets it apart from its sibling tracks in the EP (songs 2,3 and 5, so far). there's an outright Spanish flair to this song due to a peculiar use of claps at certain points in the track which feel very much inspired by Flamenco. All in all, a very interesting song that surprised me even within the paradigms set by the previous Nu-disco & Electropop dynamic that was previously set. If I may be so bold to guess again, I think this song is the second strongest contender to be a big hit for the duo.
If there's a song that showcases the better parts of Jon Sandler's vocals, then "You Don't look the same" is definitely it. I think his style is very much in tune with modern R&B male singers like I mentioned before and he takes this opportunity to be less coy about his range and the emotional power he can Impress on the songs.
"See Me Here, See Me Now" Is a perfect Bookends for the EP, it finishes on the same Nu-disco vibes that it opens with, Sandler once again reminding me of Weeknd and Moellman blowing me the hell away with his flawless and engrossing composition — my favorite part of the EP, I must admit. This song is on the more downtempo side of Nu-disco, playing it smooth and spacious, with a weighty synth backdrop giving it another timeless edge in its arsenal, the guitar once again shows up to give it an exciting tug you're sure to feel on your chest. Although I still want to take the EP through a few more plays, I think this is pretty much my personal favorite track by now.
***
I think what I liked the best about this EP is how much it has to offer all audiences in such short runtime. From Aesthetic all-you-can-hear buffets for the hardcore melophile to the more subdued electropop bangers like "Opposites attract" which no doubt may hold broader appeal for those not yet initiated into the folds of the Nu-Disco brotherhood.
For long-time fans of GGFO, this EP isn't just the 5th in a series, it also heralds the *likely* last step of the way before a much-awaited long format Album, and though the release date and other details are still pending, I certainly hope I get to tell you all about it sooner rather than later. I can't even imagine what these two guys have in store for us, but I'm sure it won't disappoint.
CONNECT WITH GREAT GOOD FINE OK
photos / courtesy of the artist
story / Samuel Aponte