After an amazing debut with her single "Mannequin". electro-pop countess Tash Blake is dazzling us with a brand new song- "So Bad Together", and thanks to her dance and musical theater background she has managed to create a certified banger that will have you dancing ALL. NIGHT. LONG.
Taking sound cues from Brintey Spears, Lady Gaga, and Madonna she's ready to shake every single nightclub down to its foundations. Fierce and powerful "So Bad Together" discusses Hollywood's brutal portrayal of romance and the often toxic obsession it fosters, taking the new girl in town, chewing and spitting her out the second someone better comes along. The song starts with a steady beat mixed with Tash's hypnotic voice leading up to to an incredibly catchy chorus filled with hard-hitting lyrics that don't mess around, they're forward and in your face:  "Where there's pain or pleasure is all the same".
"So Bad Together" describes that fantasy relationship between two magnetic personalities who are consumed with each other, passionate for each other and yet through that intense, gripping love, may or may not be great for each other. These are the relationships that Hollywood idealizes and the media hypes and the paparazzi photographs. I idolized it all… who doesn't want that all-consuming, stunning Hollywood romance? Hollywood makes those relationships seem so enticing, sexy, and intoxicating and while one part of me is aware that most of that is usually a facade, I can't deny that it still intrigues me. – Tash Blake
Blake's song isn't just about romance, it also describes a fascination between audience and performer with a ravenous and mercurial industry mediating the relationship between the two, and it serves to illustrate the tension and anxiety of the artist in regards to how fragile it can all seem. One day you're the media's darling, well in favor of the adoring fans, and without warning, it can all be swept away when the new "IT" girl (or whathaveyou) is decided in a boardroom meeting and those who formerly fed off of you, now take away a spotlight you earned in order to milk someone else… yikes.
I personally recommend adding "So Bad Together" to your favorite Spotify playlist song (or whatever streaming service you prefer) and following Tash Blake on Instagram and TikTok, all just to keep up with what's promising to be a very exciting journey into pop mega-stardom.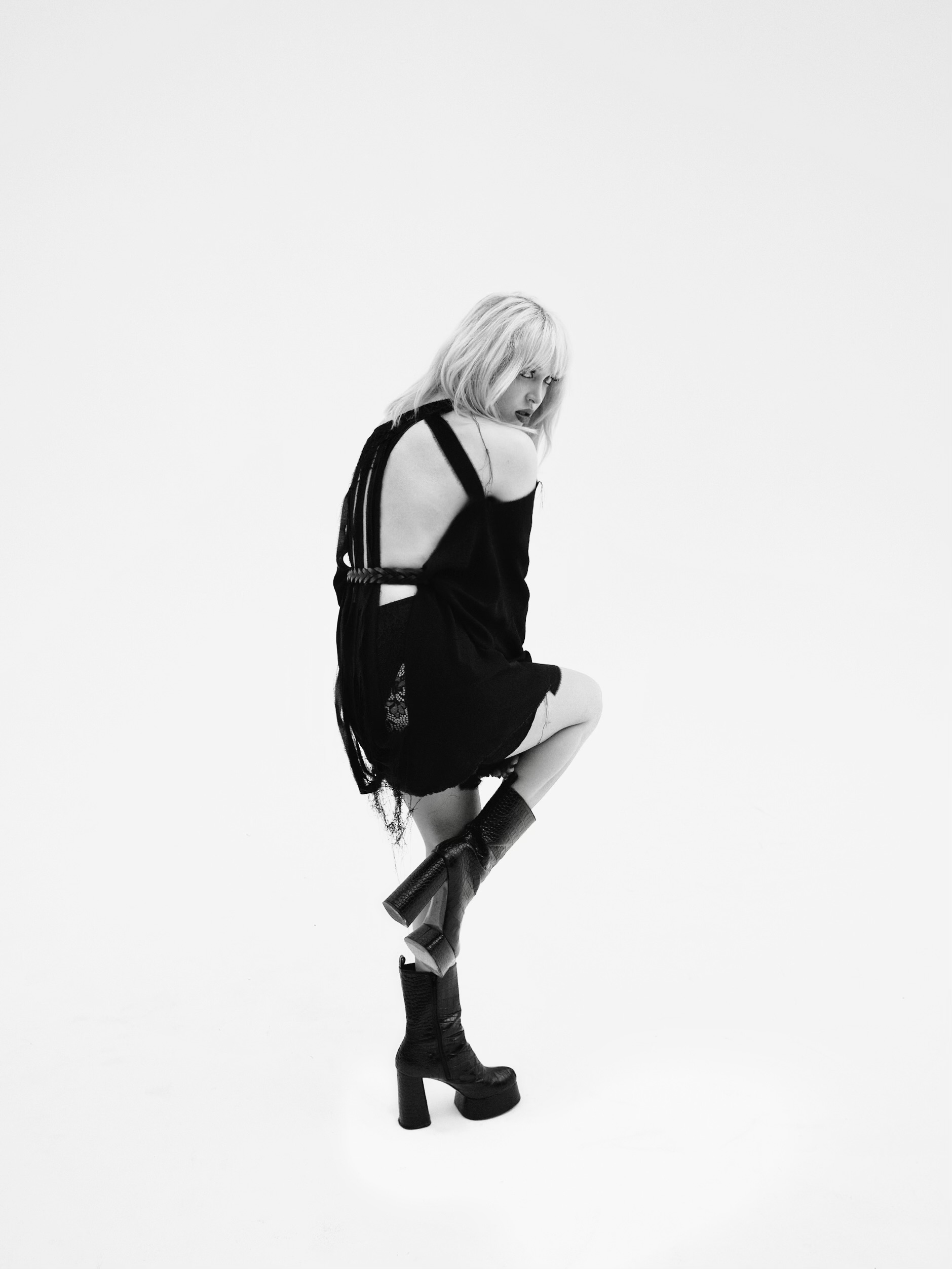 Story: Armando Vera
FOLLOW TASH BLAKE
INSTAGRAM // TIKTOK // SPOTIFY