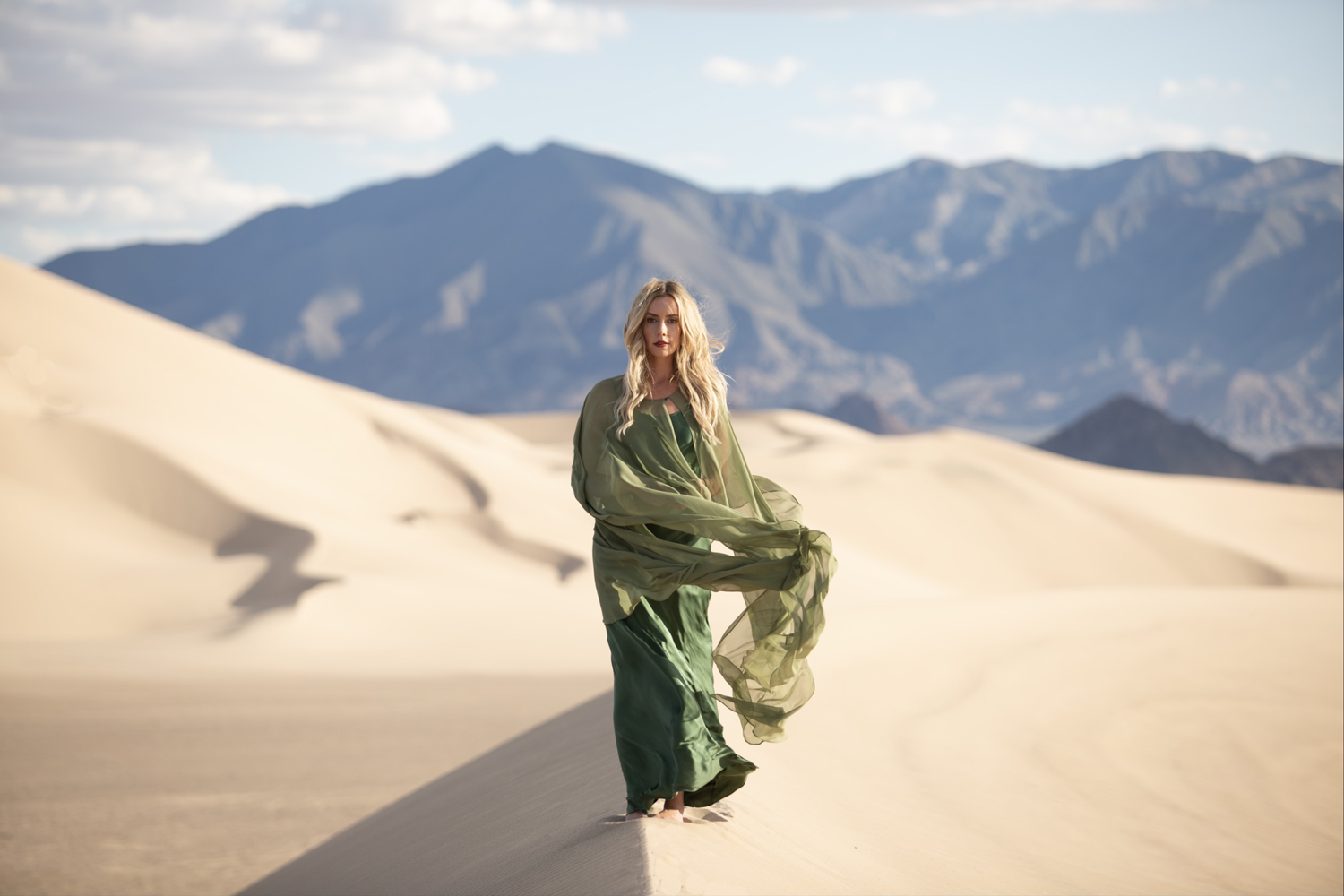 Nashville-based artist Ruelle's career as a pop artist and songwriter has reached everyone from dive bar dwellers to major ad campaigns with  Apple, Microsoft, Google, and Ralph Lauren. It's a testament to the power of her music, it's wide-reaching with over 500,000,000 streams on Spotify alone for her solo work.
Ruelle is known for her dark and mysterious pop anthems with broad cinematic sounds that take you into a new world inside yourself.
The new record is also a shift in sound and perspective for her opening up about her personal life for the first time. Talking about her intimate experiences with marriage, friends, family, and even the music industry evolved into a lighter, electropop sound for the generally elusive artist. We chat with the artist about embarking on a new path.
How has Nashville impacted your music? 
Nashville is so incredibly collaborative. It taught me how to co-write, which is a skill in and of itself. It also taught me the art of storytelling. I think Nashville songwriters have such a gift for storytelling that really sets our city apart.
Is there a muse for Somebody Else?
I feel like each song has its own muse. I do subconsciously write about my husband a lot. "Good Thing" is most certainly about him (and my daughter). "Self Sabotage" is about harder seasons in our marriage. But then "Somebody Else" is about my relationship with the music industry.
How does this album reflect who you are as a person right now?
I think this album has a lot more emotional depth than previous albums, which makes sense, because I do feel like I've reached a place personally where I've matured in so many areas. I'm much more self-aware, and there's a richness in my life and in my family that I think has partially come from the work I've put in on a personal level. My heart is very full, and I'm happy where I'm at. I hope this album reflects that.
What are your current inspirations for your work?
I don't actually listen to a ton of music like I used to (my daughter's playlist isn't exactly inspiring all the time! lol). What inspires me more is my surroundings: travel and being in a new place; being in nature; and my closest relationships. Those things inspire me the most. I've also always been inspired by orchestral music, and I think those elements will always be woven into my projects.
This album feels very breezy to me like I'm driving in L. A. or the Swedish Archipelago. Does Nashville have any of that easy breezy vibe to it?
Absolutely. I think because Nashville has more of that southern charm to it, it's always felt a little more laid back to me than a lot of other cities. The pace is slower here. There's not an overwhelming sense of "hustle", which I love.
There is almost a soundtrack element to Somebody Else. What would the album be about if it was a movie? 
It's funny because, while I didn't intentionally write the songs to weave together like they do, they do tell a story. I think it would follow a couple's journey through life, starting with the initial innocence of meeting; falling in love; etc.; and then experiencing all the beautiful, raw moments of life that change and shape you. Maybe it leads to a fork in the road where they have to choose to fight for what they have or go their own separate ways. But obviously, they would fight for it and we would see a beautiful, redemptive reconciliation at the end.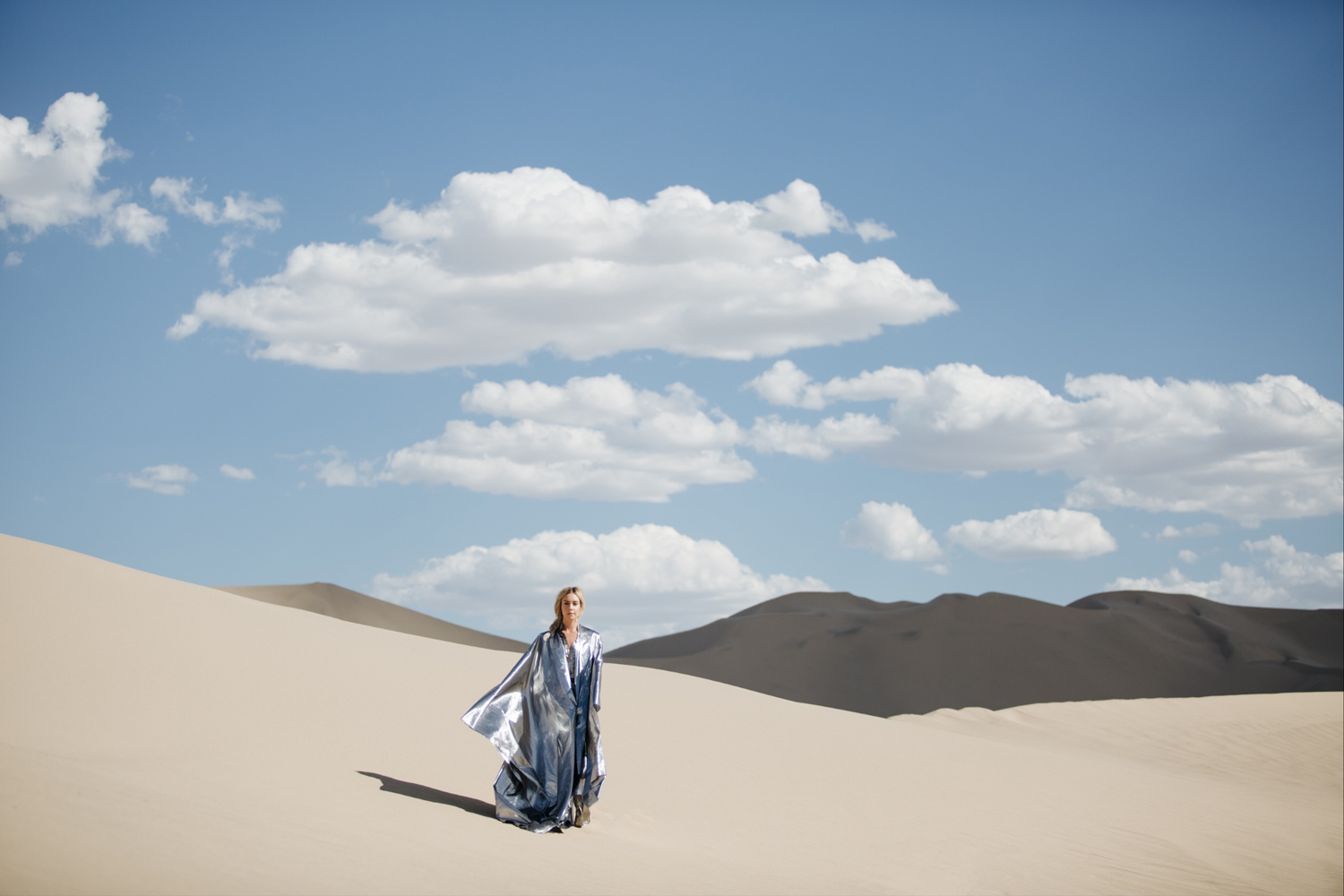 CONNECT WITH RUELLE