The romanticism of the female muse is a long held ideal in human history. Seemingly, a muse is positioned at a place of great esteem and admiration, yet in reality the role often becomes objectifying, reducing women to an idealized fixation or a catalyst for another's inspiration. Today marks a momentous day in alt-pop songstress DYLLAN's career; not only the premiere of her debut EP 'not your goddess' but with it, a public declaration of her independence and rejection of those who seek to overshadow her. 
DYLLAN was born and raised by the art and culture of the city. Having grown up in Los Angeles, going on to attend university in New York City and study abroad for a stint in Paris, DYLLAN's life thus far has been focused on refining her gift for song. Her early years were spent listening to songwriter geniuses such as Joni Mitchell and Jeff Buckley, while concurrently dreaming up vivid imagery, lyrics, and melodies in her own head. It was this early exposure to the craft of songwriting that laid the foundation which supports her artistry today.
That artistry is a genre-bending experience— glistening and multi-hued, as colorful as DYLLAN herself. Though her melodies and story-driven lyrics are rooted in folk, each of her songs present a different sonic palette and are infused with a series of trap, hip hop, R&B based rhythms. A beautiful representation of DYLLAN's influences and experiences, her sound feels like an extension of self and the subject matters of her music present pages from her personal story, from a perspective so exquisitely unique to her.
'not your goddess' kicks off with leading single and personal favorite of DYLLAN's "walk sideways." An ode to overcoming the trepidation of expressing oneself in the face of strife, the lyrics present thought-provoking concepts and allusions drawn to the crippling shyness she describes. The production parallels with robustly ringing synths and intricate, syncopated rhythms. Leading nicely into "one of us," where she describes the unhealthy inclination to change oneself for their romantic partner. The song operates on a loop, drawing an onomatopoeic comparison to the loop of being with someone who repeatedly wants you to be someone you aren't. Concluding with an a cappella section, eliciting an almost scared feeling, DYLLAN lays to rest the notion that she isn't enough and takes back her power humbly and gracefully.
That is until she ushers in plucky subsequent track and her freshest release to date "devotion." An inspirational declaration of one's own and rejection of a toxic relationship that chained her to a pedestal, she repeats the title of EP many times over relenting in the chorus, "I don't need your worship / I am just a person / I am not your goddess / And I don't need your devotion." Her vocals are laid-back, casually cool while the production combines electronic sounds with groovy R&B rhythms, resulting in a hypnotic musical haze. Close your eyes and lose yourself in it, I dare you.
The debut closes with heartfelt ballad "my fears." An emotional testament to the pain of knowing a relationship that you put so much effort into might not work out, DYLLAN shares personal anecdotes of doing anything in her power to save what is already broken over soft riffs of an electric guitar. As the production builds, she courageously expresses her fears of co-dependence throughout the remainder of song. The conclusion doesn't present your typical "happy ever after," but with time it will become clear that this ending will be what the universe intended and what is ultimately right for her. She sings to her lover as he goes, "You're off on your bike and you're riding," the final sounds we hear are that of a bike pedaling off into the distance and we can only assume a silent "goodbye" from DYLLAN followed.  
We had the chance to catch up with DYLLAN on everything from creation of not your goddess' to the experiences that shaped the songwriter she is today. Read on to learn more!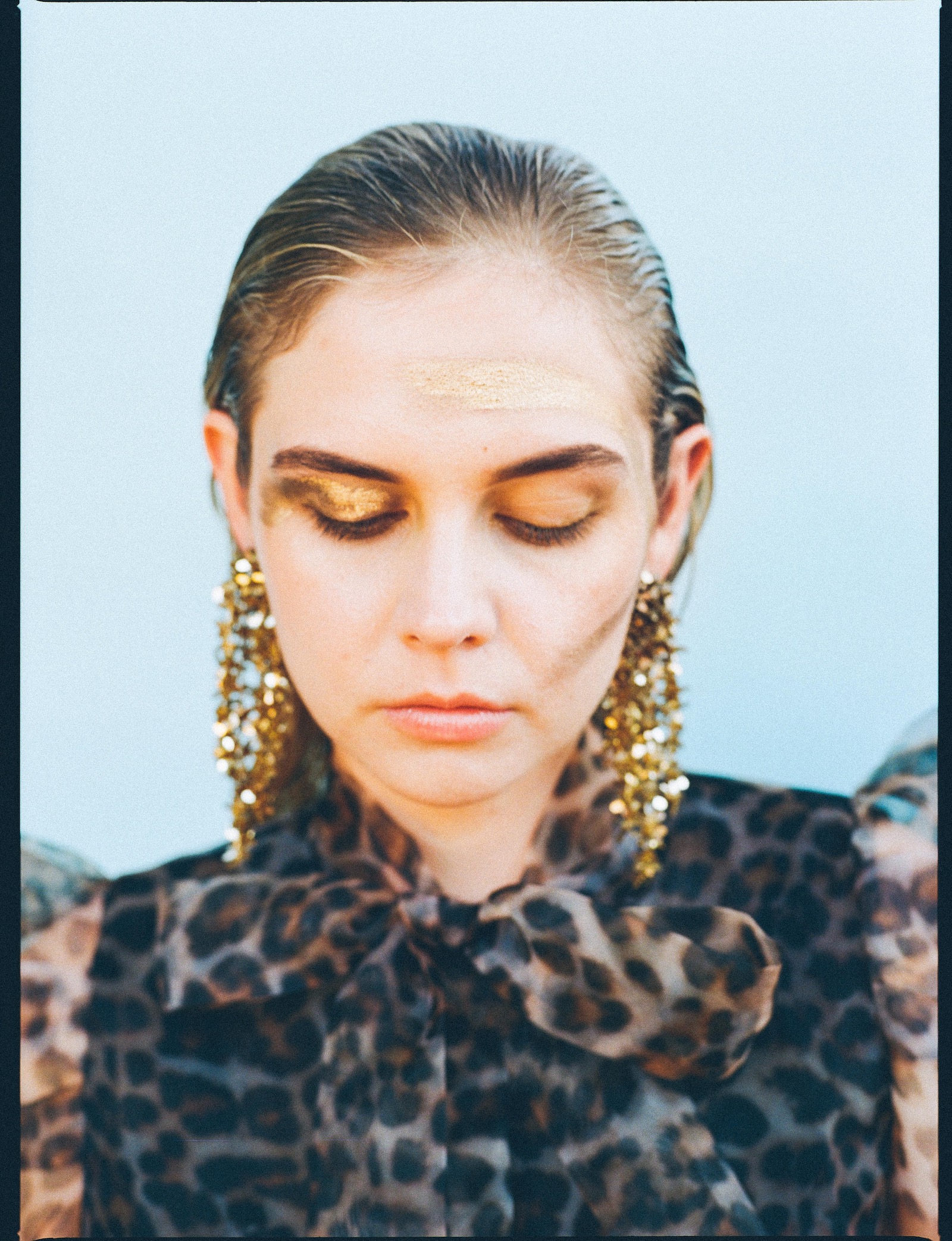 You grew up on songwriter legends such as Joni Mitchell, Shawn Colvin, and Jeff Buckley. How did the exposure to their expertise shape the way you approach your craft?   
I think all of the songwriters mentioned were people who were storytellers and poets, and whose song structures aren't typical either. Like all of them, I started writing all my songs on guitar. Joni and Shawn both utilize open tunings a lot, so I played around with that, especially when I first started. And the way Jeff used his vocal range has always haunted me (in the best way). I think exposure to them made me realize that there are so many different ways to form a song and express an emotion, and lyrics can be intricate, expressive, and visual.
How old were you when you wrote your first song, do you remember what it was about?    
I was twelve, and I wrote a song about Jeff Buckley, a kind of eulogy to him.
Your music today blends elements of folk, pop, electronic & even R&B. Can you tell us about your musical journey in arriving at your sound today?  
It's been a very long and natural progression, I'd say! It's constantly changing as well. I started off writing very folky stripped down songs, and that also had to do with the tools I had at hand (essentially, my guitar and voice). In college I studied electronic music and started learning Pro Tools, and then taught myself Ableton a few years later. I was lucky enough to have parents who exposed me to all kinds of music from a young age, and I still listen to everything – pop, folk, bluegrass, R&B, etc. I think no matter what, I like good lyrics that make me feel something. But sometimes I just want to dance, and that's okay too. I've gotten better about not discriminating or being pretentious about how music is made. If it makes me feel something, it's doing it's job. I guess now my sound is a blend of my folky roots, trap beats, and 80s synths. But that could change tomorrow.
You grew up and have resided in some of the most renowned metropolitan areas in the world. From LA to NYC to Paris, how have these cultures shaped the person and artist you are today?   
Yes, I've been very fortunate to live in three distinct but bustling cities, and I've taken something from each of them. Los Angeles is my home, and I feel very connected to it. The grit of New York hardened me, made me a better songwriter. Paris made me very melancholy and homesick and brave. I guess I'm really glad I didn't stay in LA forever, because I wouldn't appreciate it the way I do now. There's something very magical and spiritual about it that I took for granted when I was younger and thought I'd never move back here. I guess I'd say the California girl in me hates the cold, but I love public transportation and sitting in cafes for hours. After living in New York and Paris I almost never sit still. Even when I'm home I'm usually on my feet looking for something to do.
You've been very open about dealing with shyness & anxiety through your artist platform, but you also began gigging all over LA as a teenager. How do you deal with your naturally introverted personality on such an extroverted platform? Does being a shy person change or even enhance your live performance in any way? 
It's definitely a weird dichotomy I've felt for a long time. The moment I got up on stage when I was fifteen, something just clicked and I knew this was what I had to do. I get stage fright before every single show, but the satisfaction I feel once I'm up there is pretty otherworldly I'd say. It's funny, once I'm singing I feel totally fine, but in between songs is when I start choking up. I've gotten better at expressing that to the audience when I'm on stage- instead of just silently going from song to song, now I say, "wow, I'm really nervous right now." I've had a lot of people come up to me and say that it meant a lot that I was honest about that.
The sounds present on the Not Your Goddess are stunning, otherworldly at times. How did you go about imagining and adding the sonics that flesh out your songwriting so vividly? 
Thank you! I couldn't achieve the soundscapes I want without the help of talented producers I'm fortunate enough to work with. I have to give a shoutout to Andrés Rebellón for helping me with that on three of the songs on the EP, and my friend Tim Hui also helped me with the spooky vibes on "One of Us." Andrés and I worked for months to hone in on the sounds I wanted. We played with analog synths and weird plug-ins on my voice, and we recorded all of the vocals in a closet, and it still sounds amazing. Jack Ventimiglia and I wrote "Devotion" together in one day in his studio. Jack and I like to call this new genre, "ASMR Pop" because we played with distinct, mouthy textures. Our friend Cullen Fitzpatrick added some fantastic additional production (I basically just wanted the weirdest sounds possible, and he did it!). So it's really a collaborative effort and I'm grateful to the people who want to be a part of it!
What are some of the overarching themes of Not Your Goddess? What are the personal lessons you took away from the creation of the project?  
When I think about the first song I wrote on the EP to the last one, the entire project has probably taken a total of four years, which sounds ridiculous. But it also means that when I wrote "My Fears," in Brooklyn, I was in my early twenties and didn't know what I was doing, and only a few months ago, I wrote, "Devotion," which is an older, wiser, empowered "me." There's a lot of heartbreak on this EP, and there's a lot of me trying to understand how to reconcile with someone I care about, but also how to stand up for myself and speak up. There's a lot of self doubt and insecurity, but there's also self-love. I'm excited to share my newest song, "Devotion," because it kind of takes all the heartbreak and lessons I learned through the other songs and says, "Hey, it's okay. You're only human."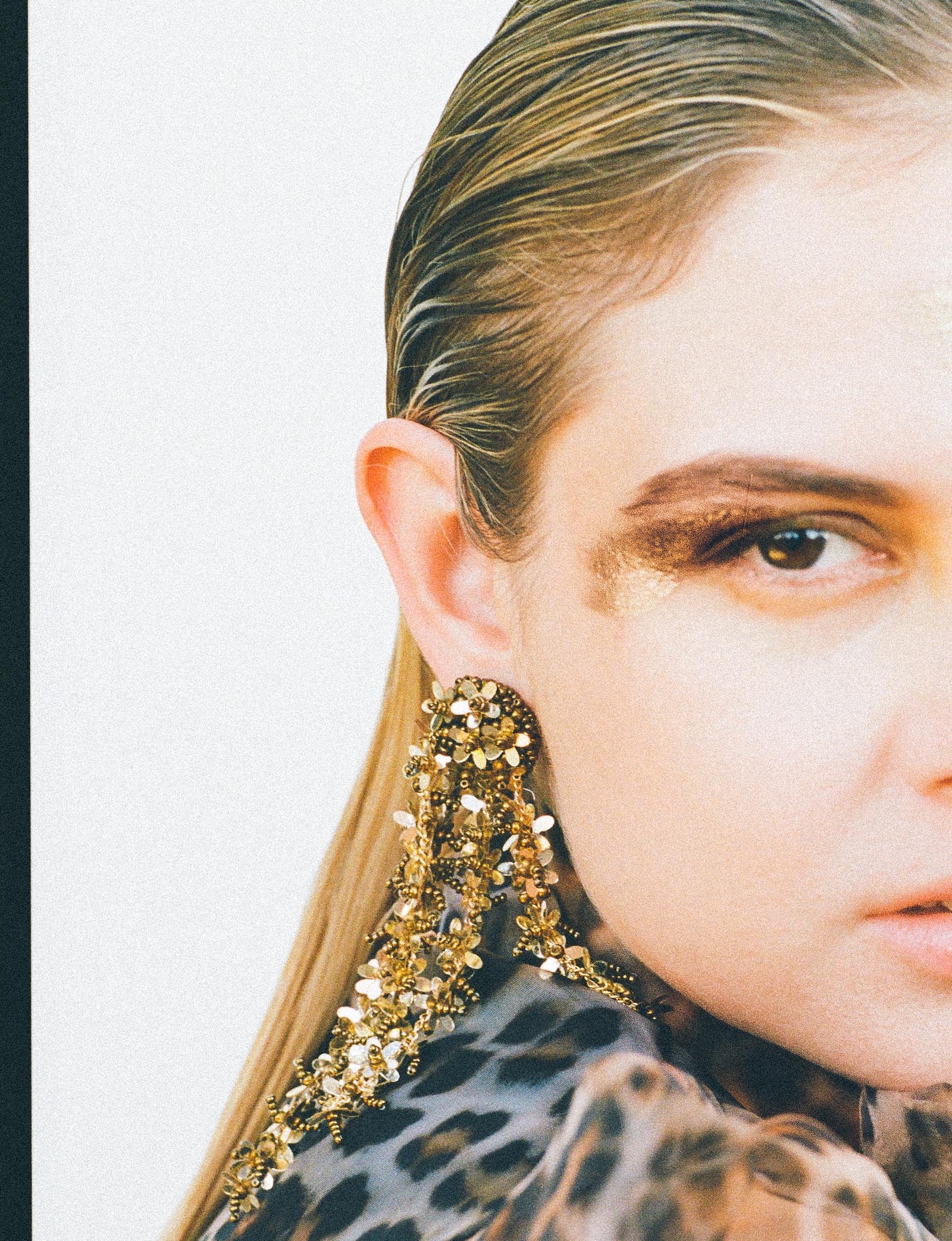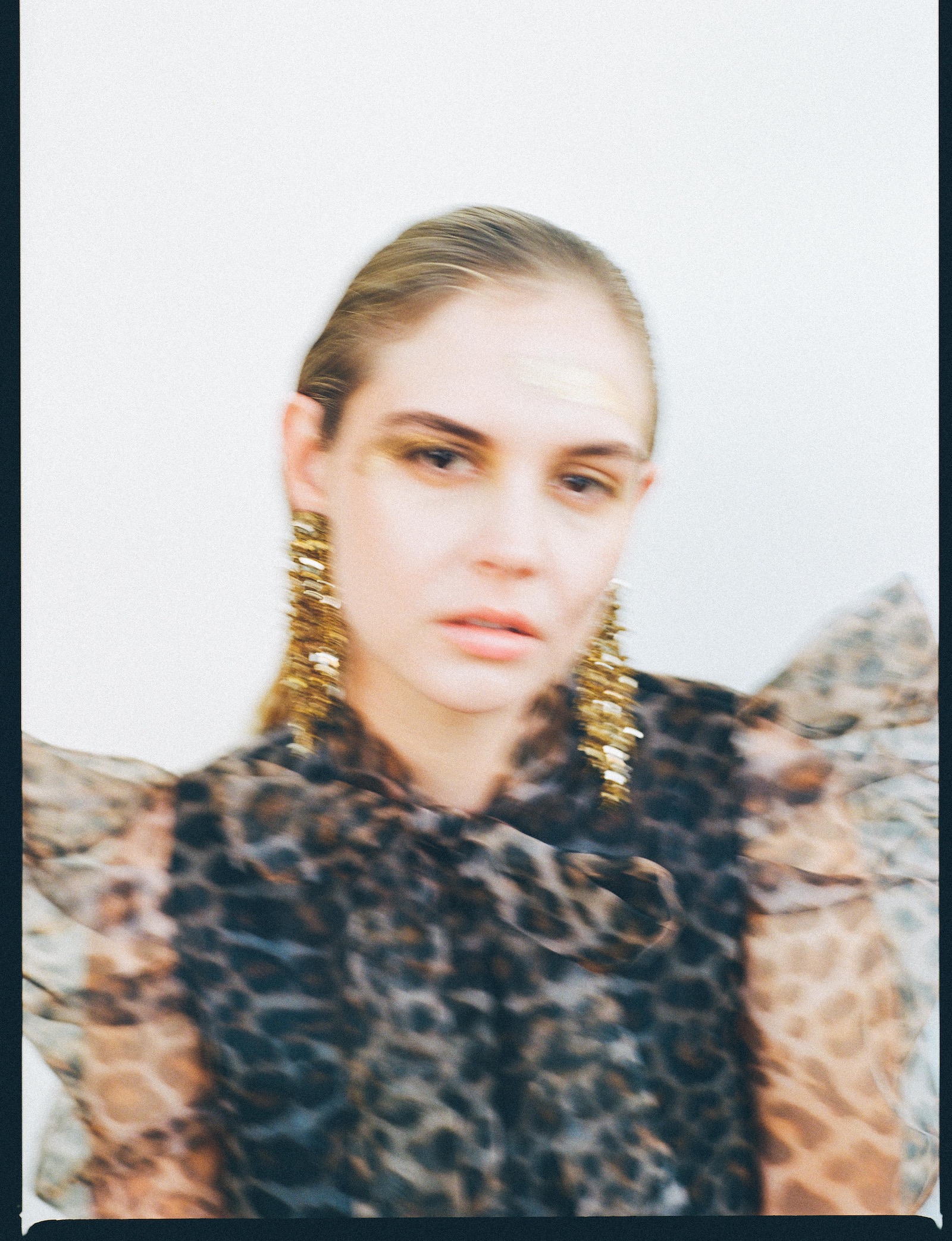 CONNECT WITH DYLLAN:
INSTAGRAM // FACEBOOK // SPOTIFY
photos / Julia Torchine
story / Jessica Thomas