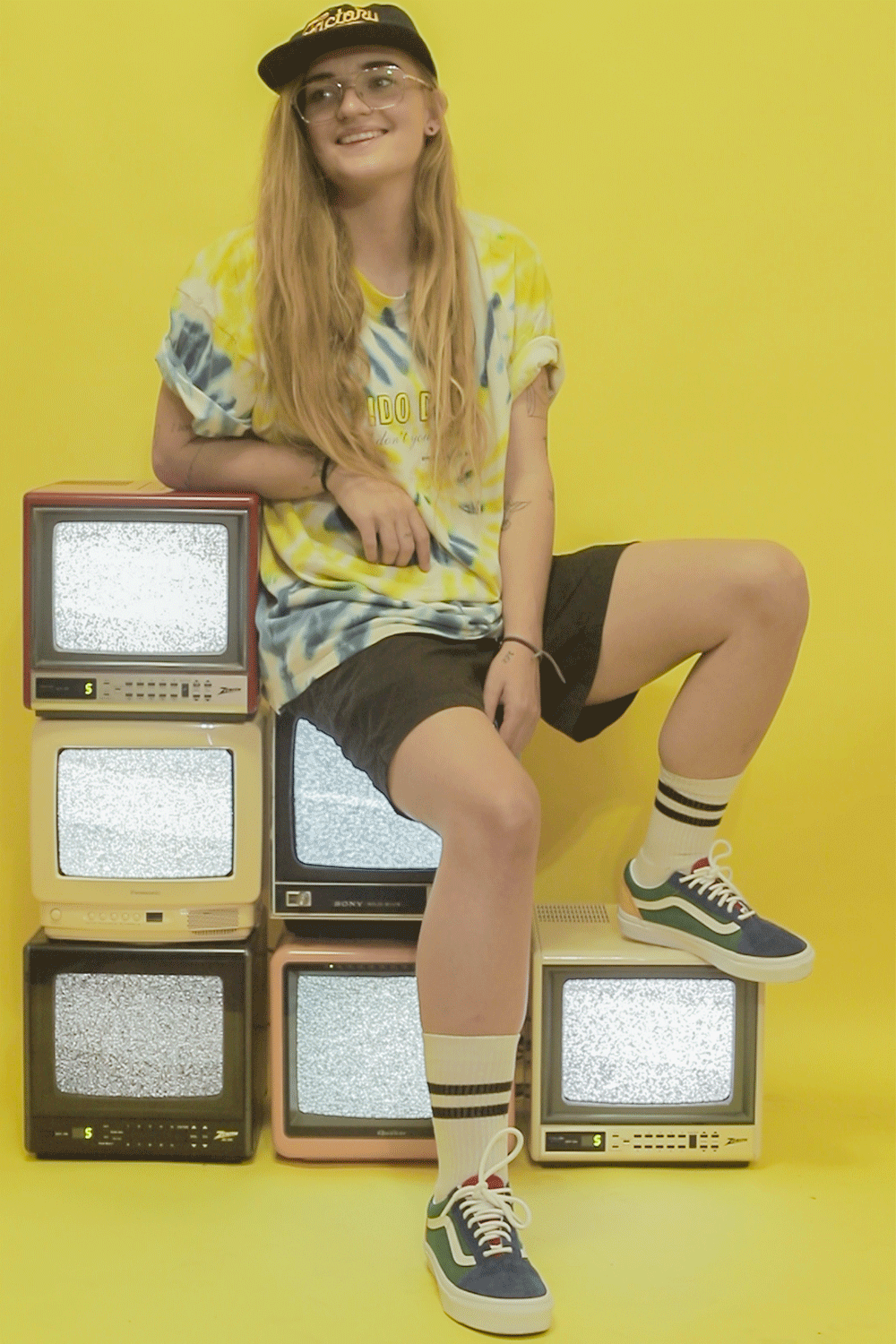 photos / Mallory Turner
story / Malorie McCall
Music culture comes with its presets and archetypes. We fall in love the dreamy singer, headlines delve into their every move and pick apart every lyric for fan-driven theories. Most solo artists spring from a foundation focused mostly on singing. it's rare for a drummer to set their sights on frontperson, let alone a womxn. Indie-pop act G Flip, however, only seems excited about the foundation of being a drummer and she embraces the uniqueness of her set up. G Flip, born Georgia Flipo, spent years as a session drummer before going solo. The Australian indie-pop artist has sent waves this year with her artistry. She dropped her debut album About Us at the end of August, and it was met with as much vigor (and mass streaming) as the singles. But despite her comet of a career, when I hear her talk, Flipo immediately feels like my close friend. She's laid back with a sense of vitality; a mellow mentality with a scorching-ly passionate soul. It's a combination that shouldn't work, but like everything Flipo touches, the pairing feels perfectly natural with her.
The 10 track About Us ascends the spectrum of heartfelt indie weaving the sparse yet purposeful trends brooding pop. An album for the drive you take after your heart is broken by love or life, About Us comes full circle and brings you back home. From the longing in pop ballad Lover to the uncertainty in the stripped-back Waking Up Tomorrow, down to the acceptance and tranquility of 2 Million, it picks up the pieces of your pain and hands it back to you with the faith you can put it back together.
The poignant sincerity is propelled by the process with which she made it. "There are a lot of voice memos hidden in each songs," she earnestly divulges. "I played a majority of the live instrumental parts on the album (piano, guitar and bass)…all the live drum parts are me playing." The album is a precise canvas, one of G Flips greatest skills as a solo artist is her ability to know just the right amount of bass and beat, exactly which vocal style, is going to bring the song to life the most. Her prowess as a musician elevates the sound even though she professes the "majority of my songs were created in my bedroom studio using sounds and samples from Logic as I couldn't afford fancy plug ins yet. The entire song 'About You' is Logic preset sounds.
There are a lot of voice memos hidden in each song." But just like her brand, she still added in some unconventional weirdness; "there's a sound in 'Stupid' I made by whacking a tire wrench on a broom pole."
But G Flip was garnering her devout live fans before the album even dropped. She revels in sharing the emotional connection; she manages to show off all of her talents without any tacky showcase tendencies. The dynamic between her and the audience is the same kind of joyous revelry that an intimate karaoke night with your best friends holds.
At the Laneway Festival in Australia, she melted hearts as she led a chant of "Nana" with the audience, sending love to her grandmother through the radio broadcast before diving in to the beautiful Drink Too Much, a beautiful song about heartbreak (highlight lyrics "But I'm more than my crooked teeth/No one wants to ride my wave?/ Am I really that insane?") that perfectly displays how fluidly G Flips blends the instrumentation. Similar to recent Tove Lo or Sir Sly, she makes harsh self-truths danceable. When she closes out the set with About You –her favorite song to perform live because "watching everyone in the audience do the drum solo in the air is pretty entertaining," — G Flip proves she's a new era of solo artistry. Beaming with welcoming warmth and excitement, she shows it's not about who's at the front of the stage. When you see her on drums, you see her charisma, passion, and emotions just as clearly as in her vocals. She credits this in part to "playing in bands as a drummer for years, I was sitting at the back watching how the different people I played with were on stage and watching how they performed. I think this helped me learn how to perform as a front womxn." Whether she's playing strings, drums, or just singing, G Flip looks like she's exactly where she should be; because the moment she begins, it feels like there's nowhere else she'd rather be. "I still have no idea if I'm doing it right on not. I definitely swear too much and talk too much shit to the audience."
While she absolutely loves performing live, touring is still a double-edged sword. While the ups are "fun memories and songs I and my best mates make up. We make up a least 4 dumb songs about random shit every day." She admits the "downs are probs being away from my girlfriend and being terrified of losing my voice." "I'm always scared I'm gonna get sick or lose my voice." She admits that "canceling a show is the last thing I ever wanna do," but with some of the fan traditions for live shows, it's no wonder." I like wearing Crocs, they're comfy as fuck and I like them" and "I love Malteasers," she jokingly confesses, "so sometimes people will bring crocs to my shows and wave them in the air or they will throw Malteasers on the stage."
It's the innate and ferocious desire to explore and learn that firmly grounds her sound in relatability. The beauty of G Flips artistry is the way in which she uses instrumentation as instinctively and intrinsically, as authentically and immediately as other artists use for their words; without having to compromise any of that raw passion on her vocals – she's mastered it all simply by loving it all. She sums it up best when I ask what moment she could live within forever; "Probably the moment my song blew up online. I've spent all my life trying to make in the music industry and be a full time musician. I've played in that many bands trying to make it and never did and I've done that many shitty jobs to make enough money to buy gear. And all in one day my life changed, I just sat in my room and cried and I couldn't believe what was happening."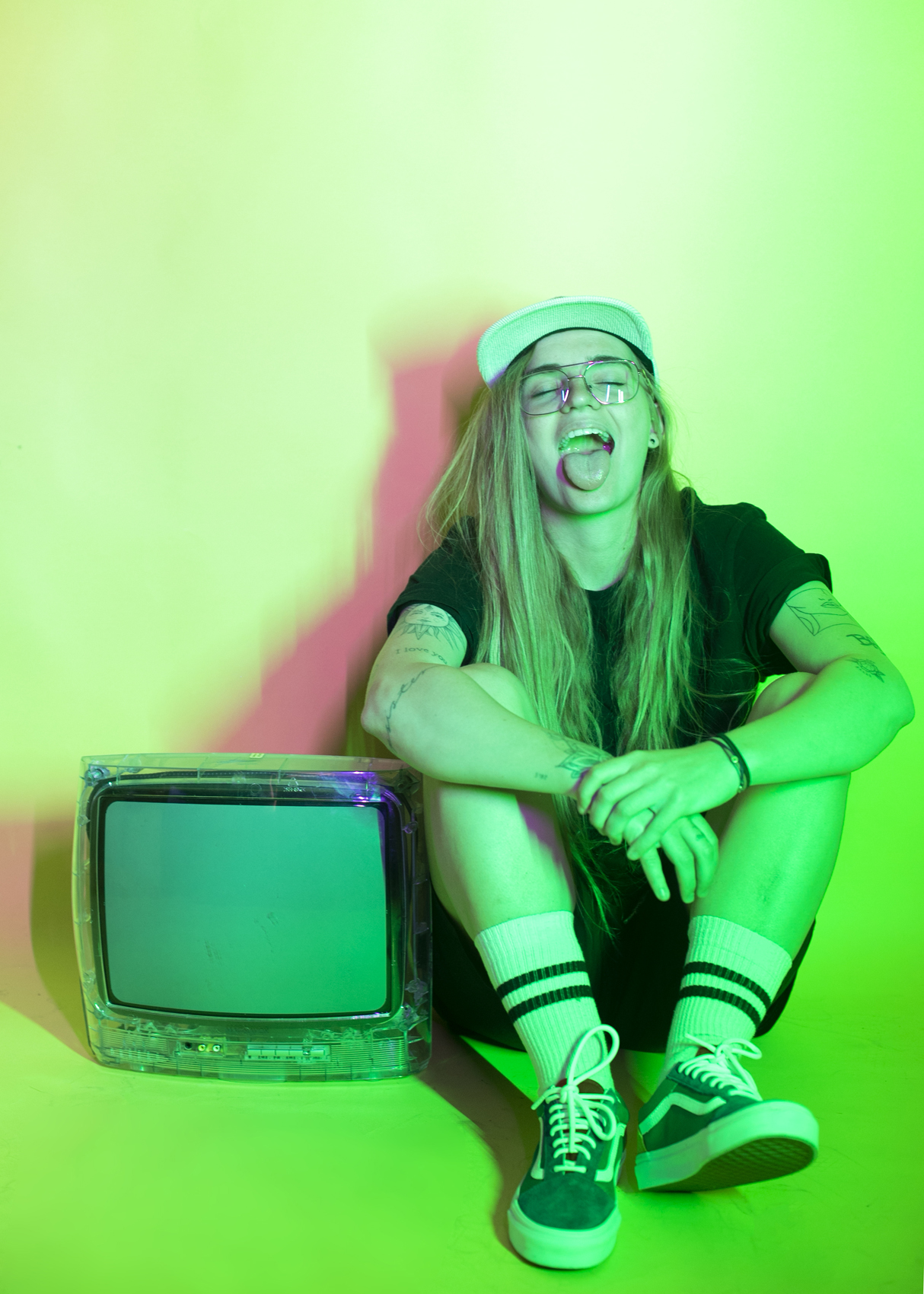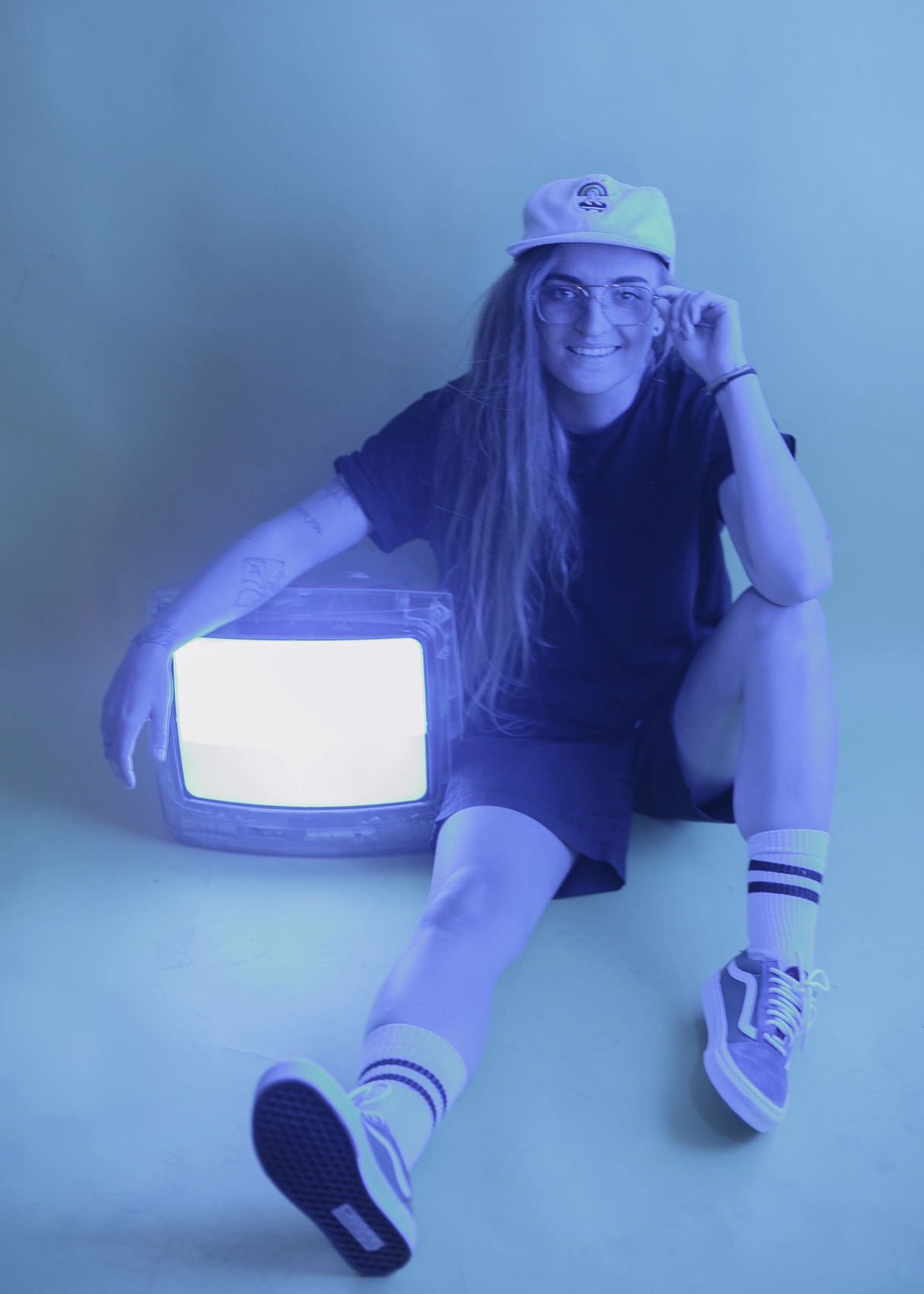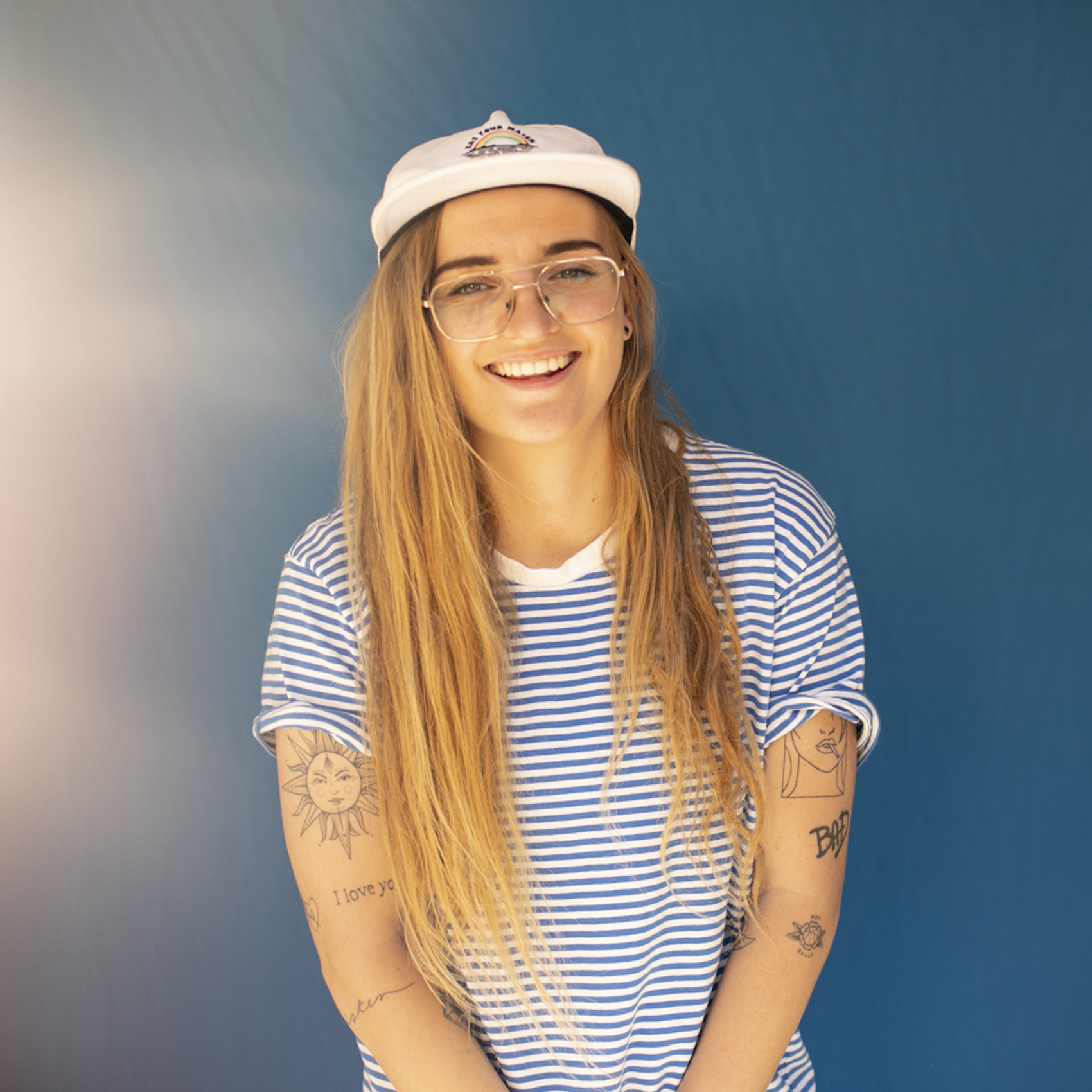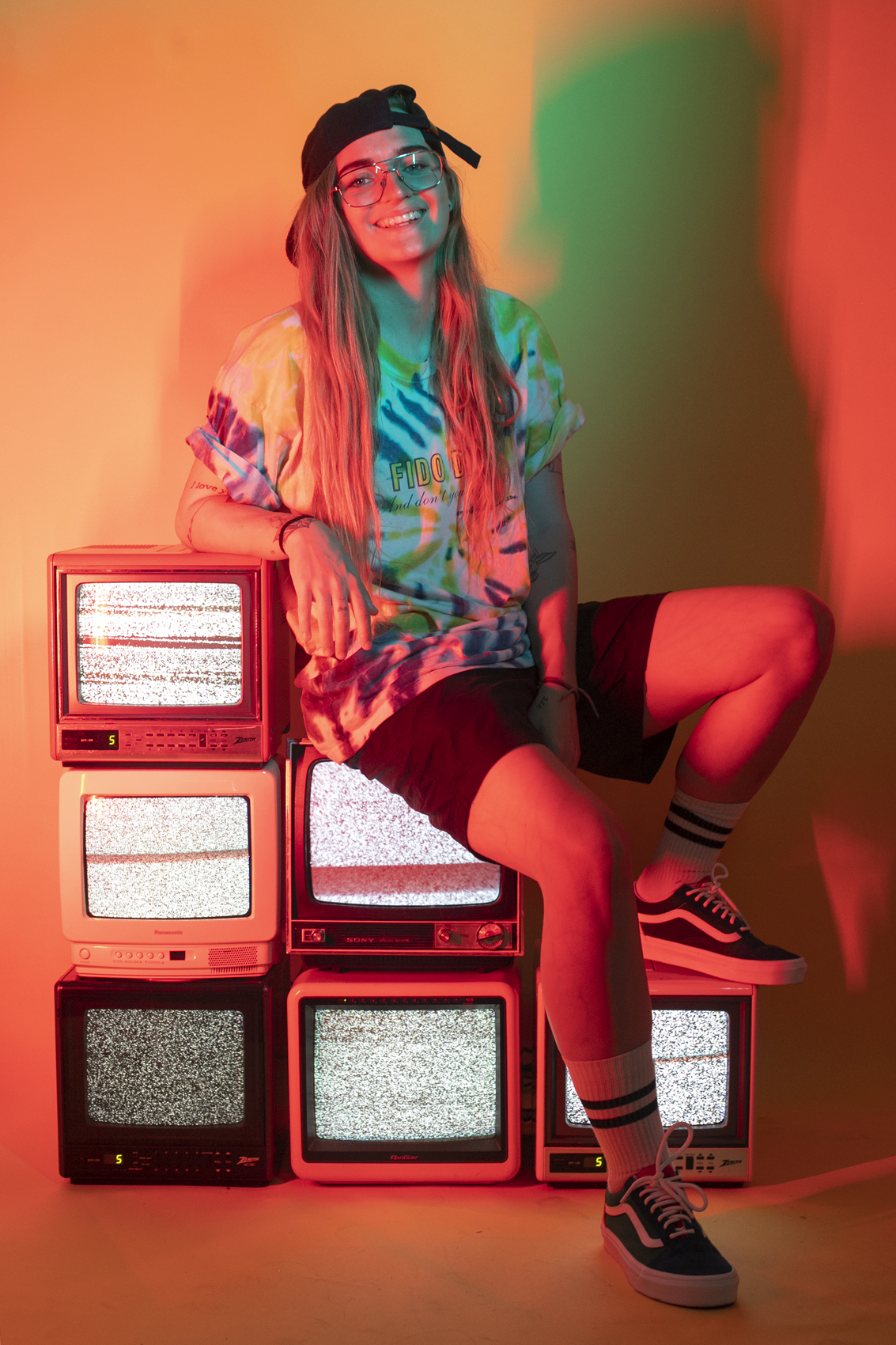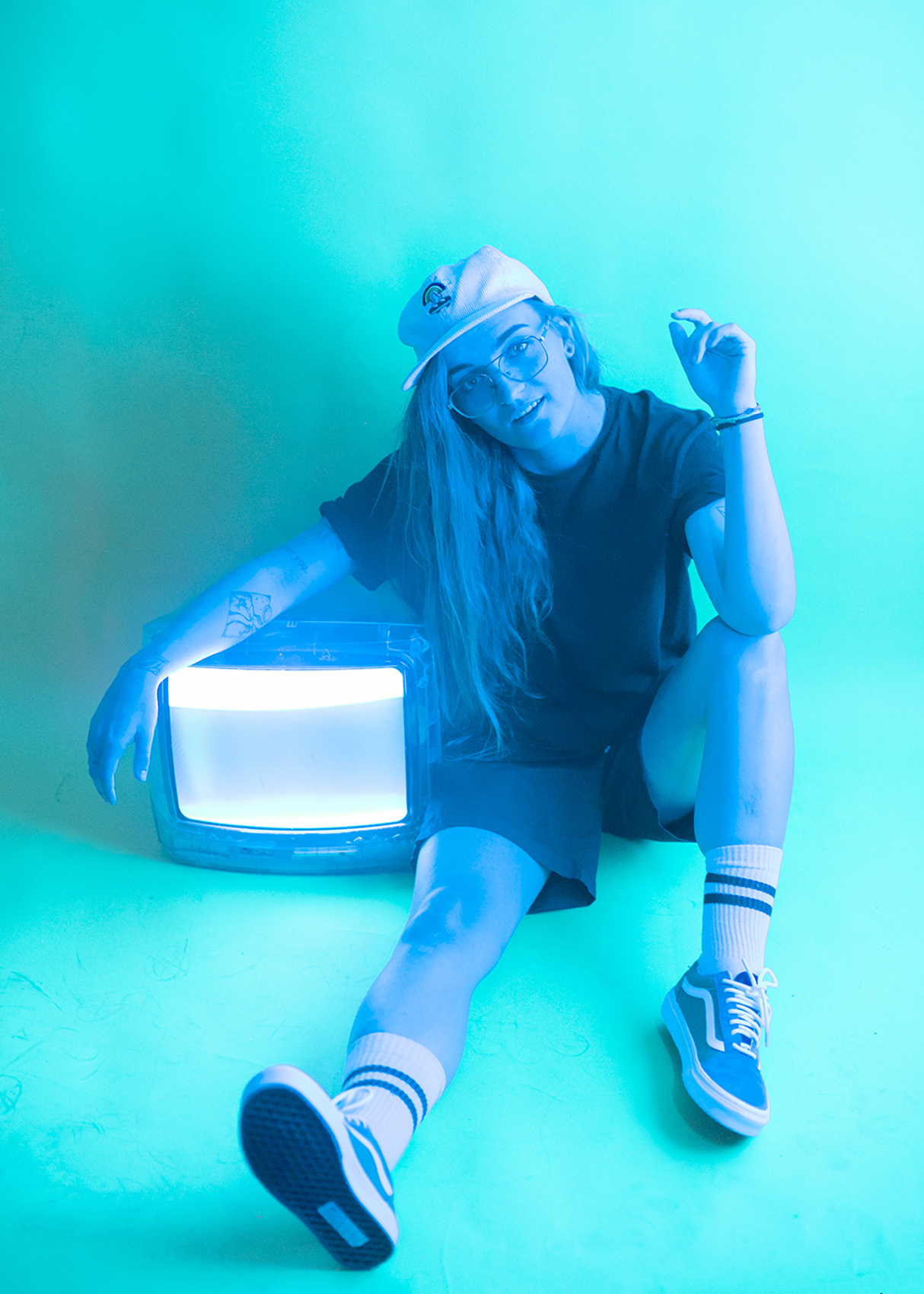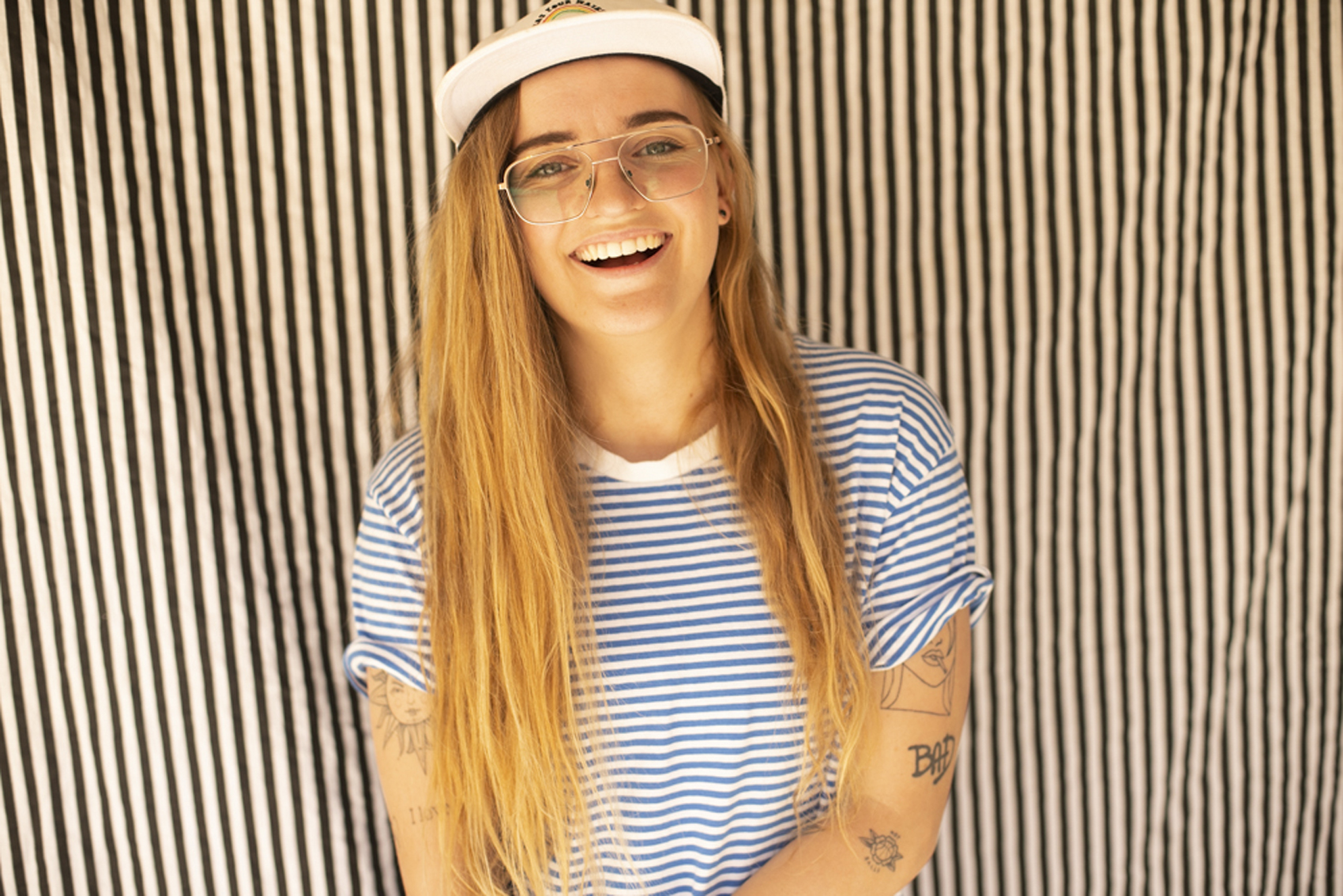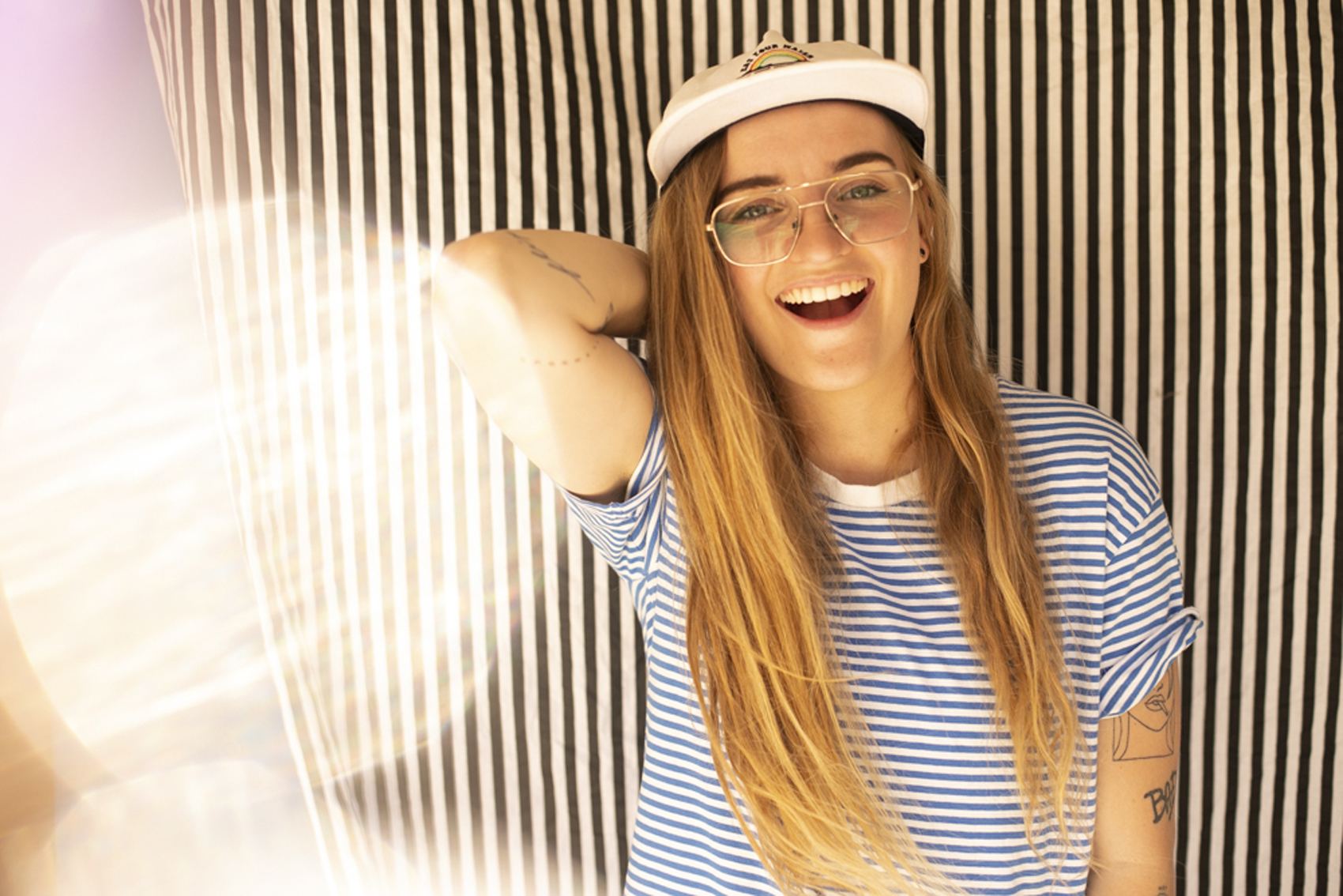 CONNECT WITH G-FLIP: