"The Best of Me came to me in a dream. I woke up and the song was fully written. It was very cool and strange. The song is about one last attempt to make a relationship work that you know is failing and fighting against the reality of the heartbreak." 
D'arcy's latest song is pretty much flawless. It's kind of difficult to believe it's a brand new song that just dropped and not an understated classic from the early 2000s, almost like it belongs to a different time period. Dated but in the best possible way, and hearing it feels like being emotionally transported to a more innocent time, or at least that was my experience with it.
"The Best Of Me" is a very gorgeous tragic ballad about forlorn love. It's driven first by a Carly Comando-esque piano full of ennui and then by D'arcy's own haunting performance. I absolutely loved it.
D'Arcy's debut EP "Hard To Kill", released Aug 6 2021, has over 500k streams, and coincided with her 34-city tour across the US. The EP was also a success at college radio being spun at 65+ radio stations,  making the top 20 on over 10 stations. Since then she has released 4 singles and a 2 song EP. Currently, D'Arcy is on tour supporting "She Wants Revenge" and we had an awesome opportunity to shoot her a couple of questions about this new song, her touring experience and everything else going on right now with her. Check it out: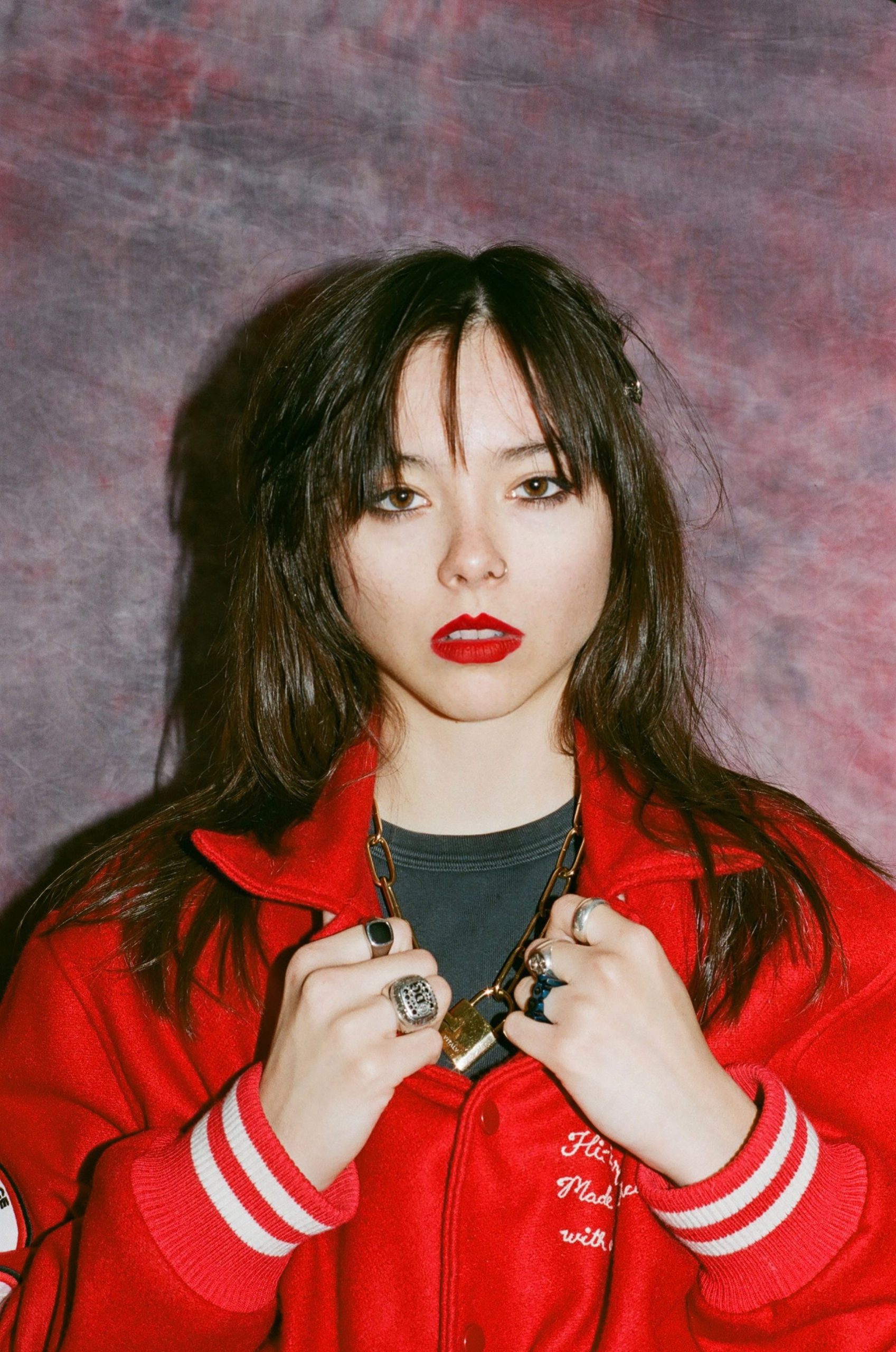 Best of me sounds like a very personal and difficult song to write… but it came to you in a dream. How do you feel about that and the song in general in hindsight?
Yes. So the song was not difficult to write in that I woke up and the song was fully realized! I had to triple-check to make sure the song didn't already exist because it seemed too easy that I wrote the song in my sleep. Usually, songwriting is a little bit more difficult than that.  
I'm really happy with how the song turned out. It's different from anything I have released before in that it's so simple instrumentally,  just piano, vocals, and cello. Dave Eggar recorded some gorgeous cello on the track, which really elevates it. 

Has that ever happened to you before? How would you describe your usual writing process? 
There was one other time a few years ago when I woke up with a fully formed song and lyrics in my head; but, that is definitely not common for me! My usual writing process always starts with instruments. I'll mess around on the synth or guitar or piano and start singing something. It's important for me to get a melody started without worrying about what it is that I'm saying yet. The lyrics are always last and I usually go through a few drafts.
I know you're not that big into labeling your own music, but do you feel your sound going in a specific direction?
I perform live with my Prophet Rev2 synth, drum machine, and electric guitar so it's an amalgamation of a few elements. Every time I perform or am in the studio, I find new sounds that I want to work with and use for new material, so I feel like the sonic landscape I am exploring is constantly growing. Right now, I would say that it is an amalgamation of electronic, rock, and acoustic. 
You're out touring in support of She Wants Revenge right now. How did you link up and what has been your favorite crowd so far?
I was connected with Justin and Adam from She Wants Revenge over the summer. It has been absolutely amazing so far. I have never played to so many people. The shows are sold out and everyone is so happy to be out at the show. Each crowd is different and special but the second show of the tour, in Fresno, was my favorite so far. The crowd had such an amazing energy and they were so receptive to me, which is not always the case as the opening act. Portland last night at Doug Fir was such a nice vibe too.
What are some of your pre and post show rituals?
I usually eat something substantial in the morning / early afternoon and then I won't eat again until after the show. I do a little vocal warm up before I go on stage to make sure my voice is feeling alright. I don't really get nervous anymore which is cool, but I do need to decompress between the soundcheck and the show to take my mind off of the upcoming performance. It's important for me to stay quiet and preserve as much energy as I can. And then right before the show, I will pace back and forth a bit to get the blood flowing and get rid of any nervous energy if that arises. 
What's been your favorite part of touring?
My favorite part is watching She Wants Revenge and Fearing (the other band who is opening for She Wants Revenge) do their thing every night and learning from them. It's an incredible opportunity to learn from these artists and apply what I am learning to my own show. Everyone on tour is also just really, really nice and cool. It's been really fun.
Live show after live show can be a pretty demanding routine, it's one thing to chill after a show, but maintaining a constant rhythm over an extended period of time takes a different approach. What's yours?
I have only been on one other tour, which was a full year ago, so I'm still kind of learning what works for me. Some things that are important in life in general, like eating healthily, exercising and sleeping enough, become even more important on tour, because if I am not doing those things enough, I really feel it. We just had a day off and I let myself sleep for 12 hours, which was incredible. It's important to really make sure that the days off are fully "off" if possible. Even though my set is only 35 minutes, there is so much that goes into those 35 minutes, and also before and after, soundcheck, loading in, selling merch, loading out, talking to new fans, etc. So I really try to allow myself to rest as much as possible and not stress about small things.

Ok so let's look at the near future. Tours over, what are you up to? What's on the D'Arcy horizon?
I will be releasing another single right after the tour in September, followed by my full-length album this fall. More tours and shows to come!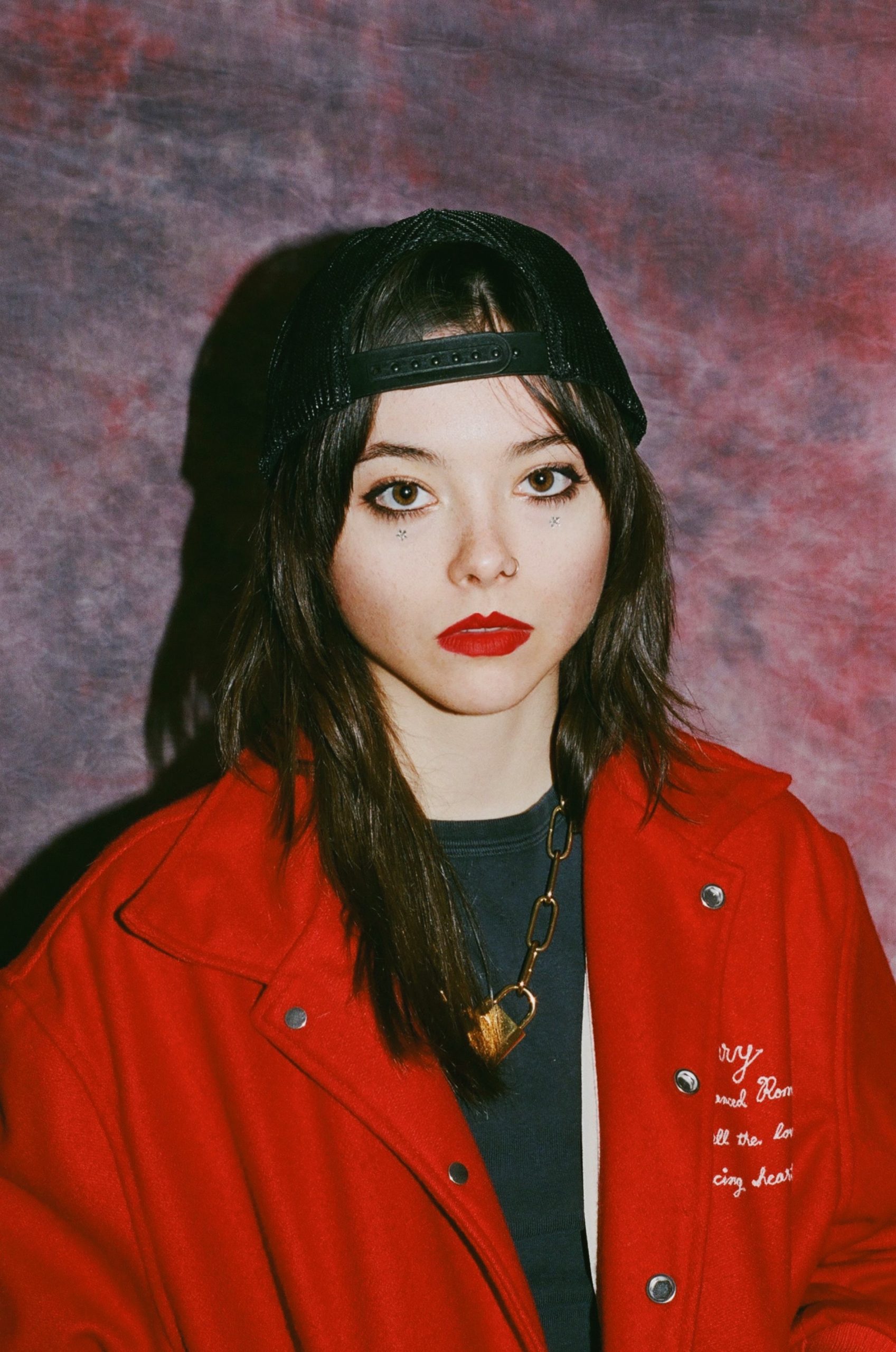 photos/ Alexandra Mishaan story/ LADYGUNN
CONNECT WITH D'ARCY