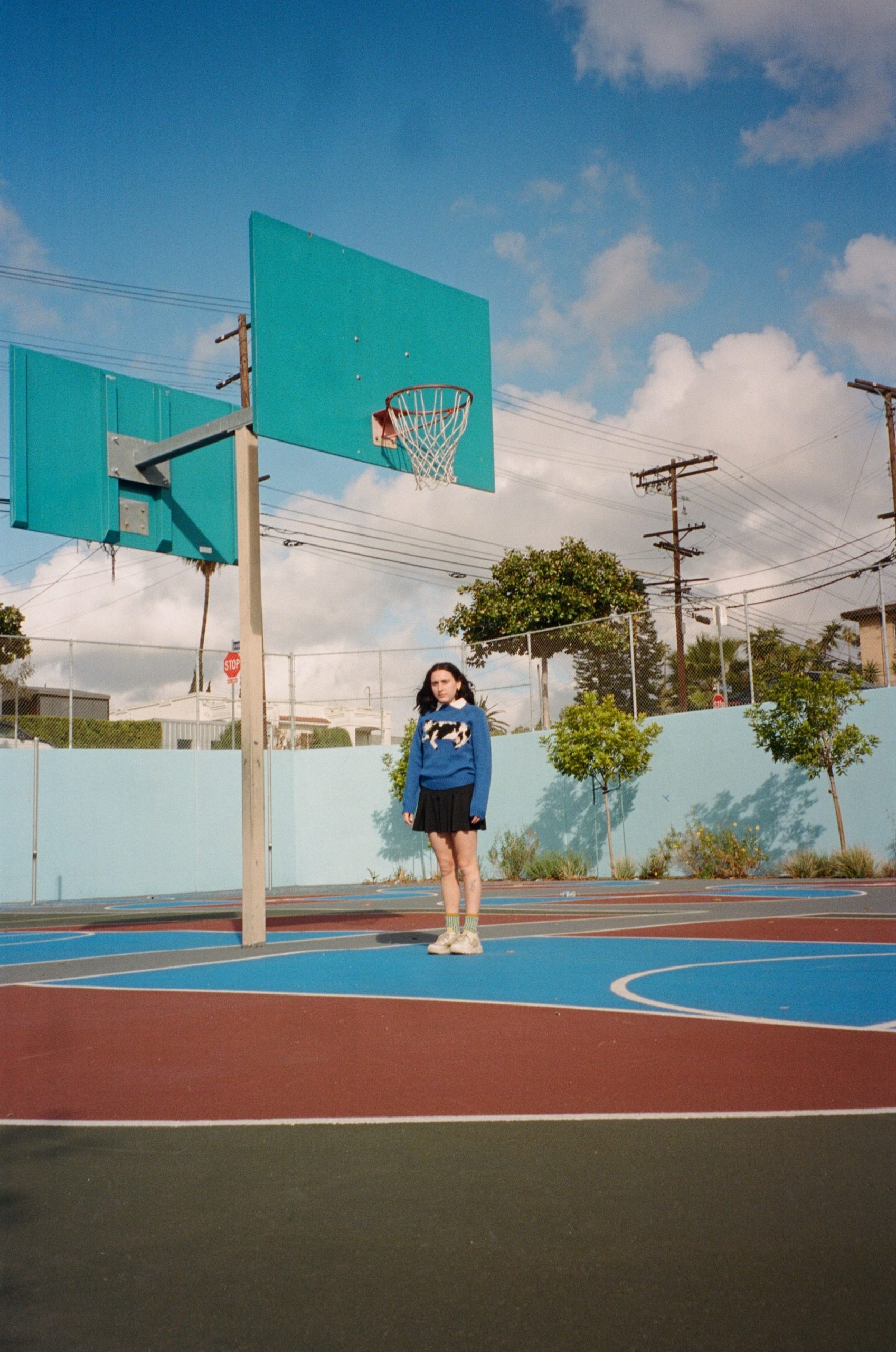 Carol Ades is more than just relatable. The New Jersey-born singer-songwriter's power lies in her ability to vocalize thoughts that we've all had — ones that perhaps we've been too scared to say out loud. 'Told myself I'd get tattoos if I just had a flatter stomach / Said that I'd experiment but only when I went to college,' she admits in the opening lines of her intimate debut single, "I Can't Wait to Be British." Ades' brand of vulnerability is not only refreshing but extremely comforting. She perfectly articulates the all-too-common tendency to put life on hold until we can become some idealized (and unrealistic) version of ourselves.
Having written for megastars like Ava Max and Demi Lovato, Ades has spent most of her career wading through the life experiences of other artists. She also continues to grapple with the pressure to separate herself from her teenage appearance on The Voice, an experience that left her questioning what it means to be an artist. Now, it's time for Ades to step into her own. Here, she speaks with LADYGUNN all about her debut single, her writing process, and working with some of the biggest names in pop.
Congrats on 'I Can't Wait to Be British'! How has it felt to finally release your own music?
Thank you!! It feels so good, feels like a long time coming so I'm just really excited and ready to keep releasing more.
This song is so relatable in so many ways. We're always waiting for life to get better and even if it does, we still have issues we have to work through. The pandemic this past year definitely showed us that we can't run away from ourselves. What was the writing process like for this track? Was there anything specifically that inspired it?
This song was written over the course of two days! I wrote it at my friend Jay's house. He and the other writers are really close friends of mine, and it was the first time we had seen each other to work in almost 10 months. I had an idea for a song called  'I wish I was British or 'if I were British' and the verses just poured out.
The chorus wasn't anything like it is now, so the second day we reworked the chorus and it all came out. I kept joking that I would be hotter with an English accent. It was definitely inspired by a true desire to be somewhere else and I wanted the song to explain it back to me but also talk me down from that spiral. So it ended up as this train of thought spiral which I love. 🙂
What are you most excited about when it comes to releasing your forthcoming EP?
I'm so excited about the songs. I'm so proud of them and they've helped me through so much this past year. I just can't wait to get them into the world and play them live for people and cry with strangers who also have similar trauma, lol.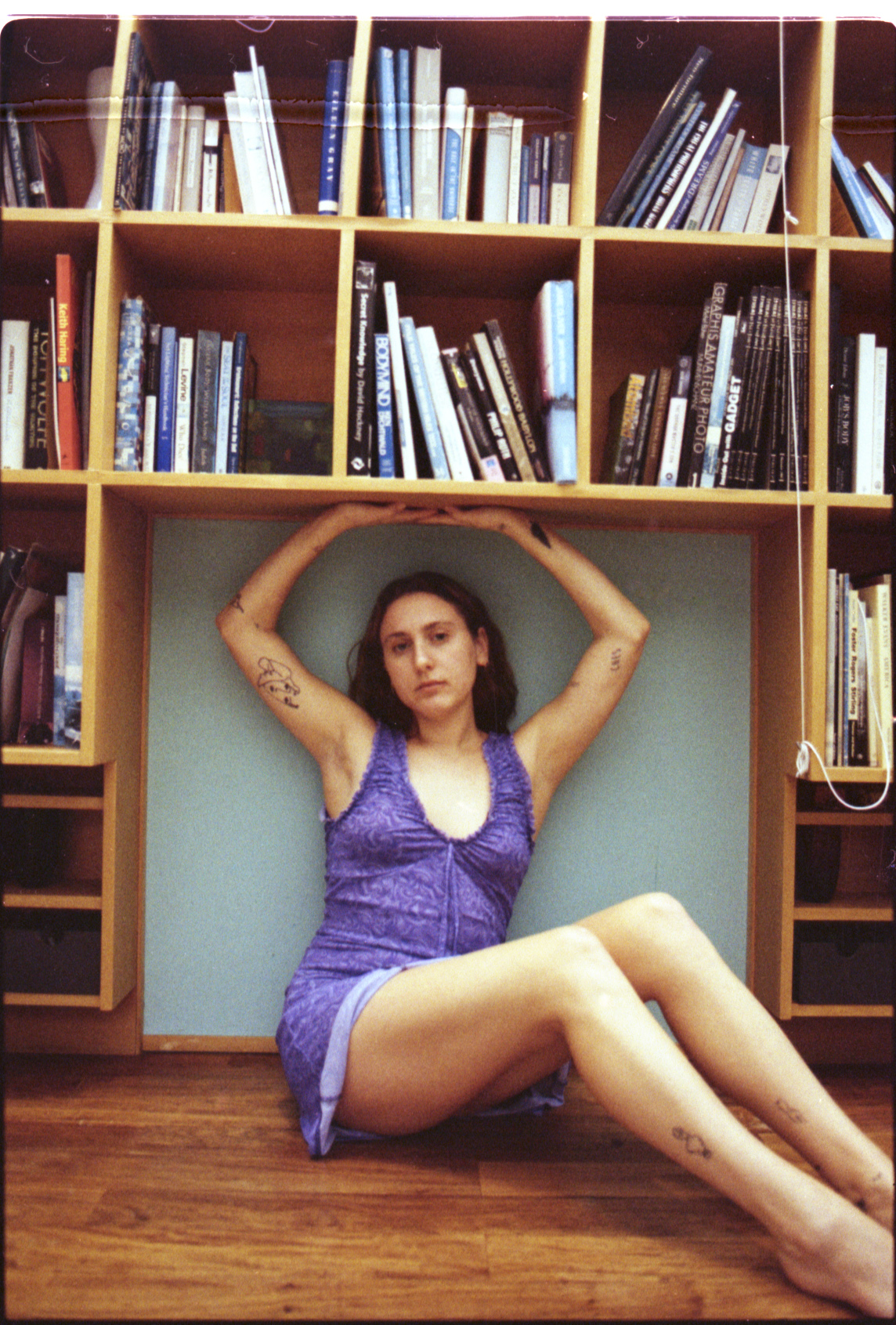 Did you always want to be a musician? At what age did you start writing music?
I started writing when I was 11 but I definitely didn't know I wanted to be a musician. I knew I loved it, and I knew I liked the way it felt when people told me I was good at singing. I had a quite passive relationship to music and creating things for myself until I was about 21 or 22 when I finally gave myself more permission to say, 'Ok I'm an artist, I am a musician, it's not weird to want to be those things.'
How did you cope with the isolation of the pandemic? Do you thrive when you have alone time or do you prefer to be with others?
I was SO lucky because when the pandemic hit I was living in a house with five of my best friends. It was one of the most special times of my life in terms of all being together and supporting each other through the weird shifts. It was also one of the hardest, I think for all of us. I love my alone time so I struggled with actually not having it as much at the beginning. But I think because I tend to be more isolated in general, being in a house with all my favorite people (two of which I made all of my music with during that time) was the best thing that could've happened when everything shut down.
How do you approach writing for other artists? Do you come in with your own ideas or is it more collaborative? Do you have a favorite artist to write for/work with?
When I'm writing with or for others I think I generally adopt the same mindset as when it's for myself, I just cry less hahaha. I usually try to get to know the person and make sure they feel safe to share things, try and figure out what this person's story is and what we are really trying to say under all of the fluff. I loved working with Demi [Lovato] and on the Demi album, it was a truly collaborative project and I felt so seen in the room as a writer. I got to write so many of those songs with my best friends so it was such a comfortable experience. One of my favorite sessions ever was with the sweetest Briston Maroney. It was the kind of session where you just talk for hours and make something that's really special to that other person and I felt so honored that he chose that space to share his stories with me and trust me to help him make something that meant something to him. That is my favorite part of writing with other people for their artistry. I never really come in with ideas. I like to just see where the conversation goes.
When it came to writing/releasing your own music, have you felt any pressure to separate yourself from your appearance on The Voice? How did that experience impact you as an artist?
I feel a lot of pressure to separate myself from that experience. I think more so, I feel pressure to separate myself from the record deal I signed after and the music I released after the show. I was a kid, I was 17, and I was in the midst of coming into myself and it makes me sad when I think about the pressure I put on myself to expedite that process. I really measured worth and 'specialness' through numbers and I felt constantly insecure about not knowing who I was or what my 'brand' was. It warped my sense of reality for a long time. I'm really proud of the artist and person that I've grown into but I definitely walked away from that experience with a bit of trauma. I think the concept of competition shows with the goal of 'winning' or signing a 'big deal' don't introduce the healthiest conversations about what being an artist can actually look like and how it's not something you can win or lose.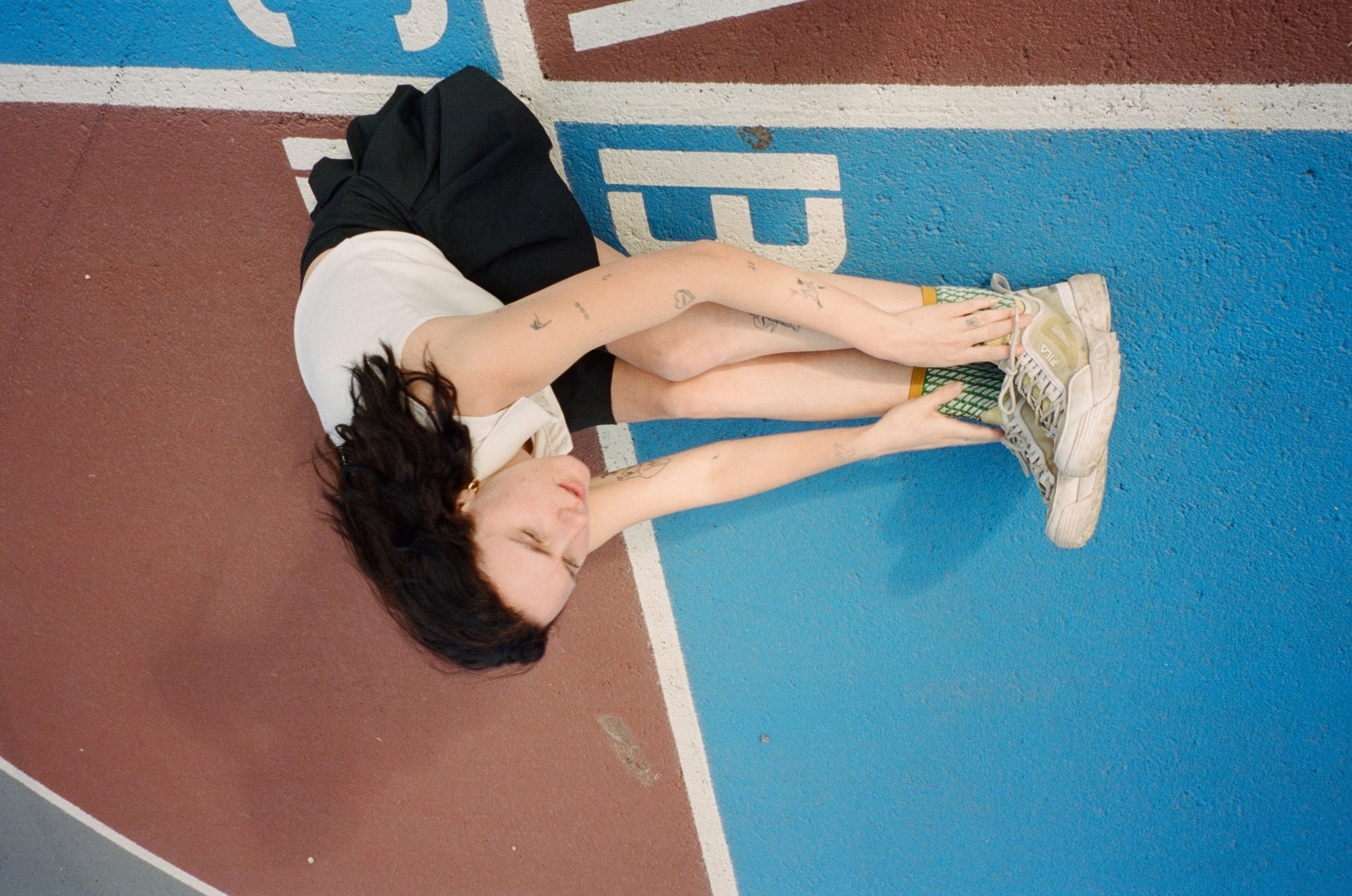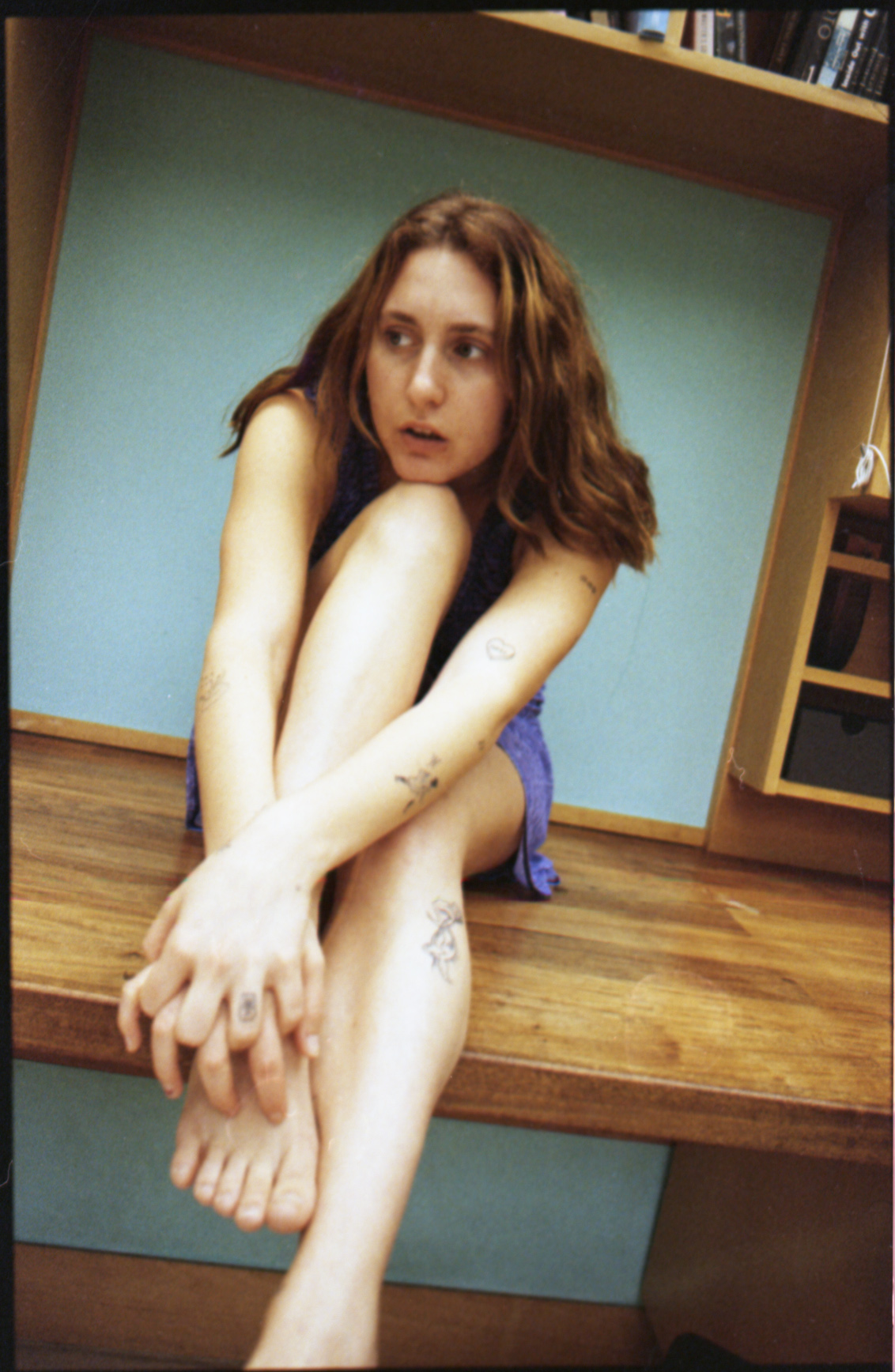 CONNECT WITH CAROL ADES
INSTAGRAM // TWITTER // SPOTIFY
photos / courtesy of artist
story / Catherine Santino