CARLA MORRISON CONFRONTS HER "ANSIEDAD" ON NEW SONG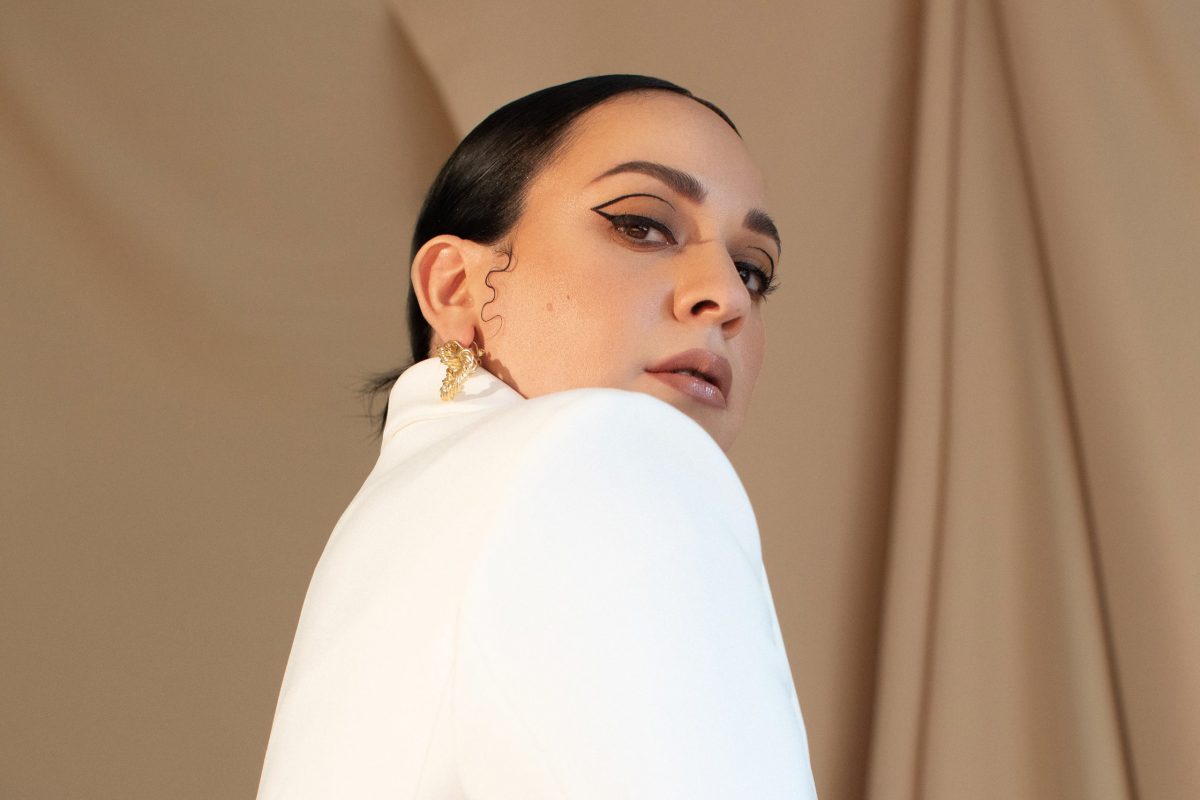 Carla Morrsion's comeback single, "Ansiedad," could not have come at a better time.  Confined within our homes during COVID-19— and unable to leave for the foreseeable future—mental health has come to the forefront for many of us, and Carla Morrison perfectly captures this struggle. Returning from her temporary hiatus, Morrison is using her platform as a way to bring awareness to mental health and deconstruct stigmas surrounding anxiety. The Mexican-American songwriter based out of Paris opened up about her personal experience with anxiety and how she has begun to confront this part of herself as an individual and artist.
Having taken time to discover herself and her relationship with mental health, Morrison has returned from a hiatus ready to help others. Candidly speaking about the more vulnerable aspects of dealing with anxiety and depression, her new single has an edge and rawness to her voice strung together with heart-wrenching lyrics. Morrison's struggles with anxiety and depression have brought Morrison out the other side a stronger person, ready to take on more responsibility as a global citizen and an ever-evolving artist staying true to herself. Following "Ansiedad" with potent reclamation "No Me Llames", Morrison places a bet on herself—what's at stake? Only her reclamation of herself.
"I think that the inspiration of my new songs has always been to reinvent myself," Morrison tells LADYGUNN. Life is more than being in love and falling out of love; it's also a relationship with ourselves. A part of me realized that not having written a song about anxiety, despite it being such a large part of my life, seemed extremely dishonest."
LADYGUNN spoke to Morrison about the role that writing plays in her life, her mental health journey, and the challenging coexistence between her anxiety, her music, and herself. 
TELL ME ABOUT YOUR CREATIVE PROCESS WHEN WRITING "ANSIEDAD." HOW DID YOU GO ABOUT MAKING SUCH A PERSONAL SONG, ESPECIALLY ABOUT SUCH A STIGMATIZED TOPIC IN LATINX CULTURE?
I have had panic attacks since I was nine, so it was also really surprising to me how hard it was to put what I wanted to say into words. It wasn't until I started talking with my collaborators Damian and Alejandro Jimenez about what anxiety meant—not only for us as Mexicans, but also for them as men and what it means for me as a woman. It sprouted the question of how the Latinx community doesn't talk about this. When I finished the song, it was after the pandemic hit. I felt like there were a lot of people that were overwhelmed with anxiety, so I thought to release "Ansiedad " and accompany it with a mental health awareness campaign. In Mexico and Latin America, there aren't a lot of resources nor information to try and seek help—I think that even though they experience it, alot of people don't recognize anxiety for what it is. It was difficult to put myself in that state because it's horrible to constantly re-live those emotions. After I wrote it out, I wanted to cry; the lyrics revisit a lot of emotions I experience when I'm anxious. I was watching a reaction video where this guy was crying to the song; I don't care about the place or numbers, but I care about those moments. In Latin America, it's very typical for our parents to dismiss it as a feeling that goes away when you're hungry or by sleeping, or to disregard it by saying "Life is so easy for you, back in my time it didn't even exist." This shit has been with us all the time; I find it very beautiful to be able to speak about anxiety and make it a topic of discussion because people don't really want to talk about it. It's so uncomfortable for Latinx communities and it's something we have to work on. 
WAS RELEASING THIS SONG A DECLARATION OF POWER OVER YOUR MENTAL HEALTH IN THESE DIFFICULT MOMENTS?
When I gave myself the task to write the song, I had returned from a hiatus away from music. It was partly because I was suffering from a lot of anxiety and depression at the time, so it was a difficult moment I kind of didn't want to touch or remember.  It can cause you pain, melancholy, or sadness and I had been avoiding all of that. Writing about became a confession and a form of explaining "this is why I left, and this is why I returned." When you're a public figure, you are dehumanized and objectified really fast. This song says "it doesn't matter if you are at the top, and if everything seems to be going well, if you're winning awards and people admire you. If you aren't okay, it feels like nothing else matters." It was a confession, a way to say that I'm human and I was having a bad time.
COULD YOU EXPLAIN YOUR RELATIONSHUP TO YOUR ANXIETY, YOUR MUSIC, AND YOURSELF? HOW DO ALL THESE PARTS OF YOU COEXIST?
It's a very complex mix because I have always been very sensitive. When I was young I suffered from sexual abuse, and after I realized what had happened to me I started having a lot of panic attacks. When I started making music, I thought that my sensitivity came from that abuse and that my identity derived from that—of course, that's not true. Art to me is like another language; it's a necessity. Anxiety is part of who I am in regards to my sensitivity— it's healthy to have some anxiety. What isn't cool is when it doesn't let you live, continue, or grow. My sensitivity is like a double bladed sword because it helps me be very empathetic and it helps me understand the world in a way that I can portray in my music. It pushes me forward because there are times when the more anxiety I have, the more I want to fight it and I'm determined to keep going. It's a motivation but at the same time a type of hesitation that helps me balance out my life. I think that it has helped me give myself more attention: I need me time. It makes me become a much fuller and more focused person. Anxiety is like my worst enemy, but at the same time it has been like a great teacher.
WERE THERE ANY CHANGES THAT MAY IMPACT THE WAY TOU CREATE OR APPROACH MUSIC AFTER MAKING THIS SONG? DID THEY IMPACT HOW YOU SEE YOUR SOUND, OR YOURSELF AS AN ARTIST?
I think having spent a long time away from the spotlight helped me find my identity. You no longer look for acceptance outside yourself; if the music you make makes you happy, you go to your own pace. That affects a lot how I do songwriting now; I don't write songs so that everyone is talking about me. The moment it comes out is at the right time for the song, and the message is complete, not only lyrically but sonically. I feel like I'm no longer afraid to experiment with new music or genres—if it sounds more pop, if it sounds more trap, whatever it is, I'm fine with it because I like it. I don't care if someone thinks "no, it's not good"; I don't give a fuck anymore. I just want to be happy.
WHAT CAN WE EXPECT FROM CARLA MORRISON IN THE FUTURE?
From now on, I will always try to be purposeful and mindful about my music and whatever I am going to put out. I don't want to go by anybody else's rhythm, I want to go at my own pace. The most beautiful pieces displayed in a museum took  years to make, and they are masterpieces because they take time; life takes time, changingfrom a caterpillar into a fucking butterfly takes time and I feel like we're in a generation where we want everything quick. Things take time and have their own process, and when you finally  have those things in your hands they have so much more meaning. I want to put my album out this coming year, and it's going to sound more pop. I feel like whatever comes after this, and whatever it is, it means I solely approved it, I wanted it that way, and I worked with my whole heart and mind and soul. I would love to write for other artists too, not necessarily with my voice on their tracks but to use my voice for other things and really try to make myself a more responsible and active global citizen.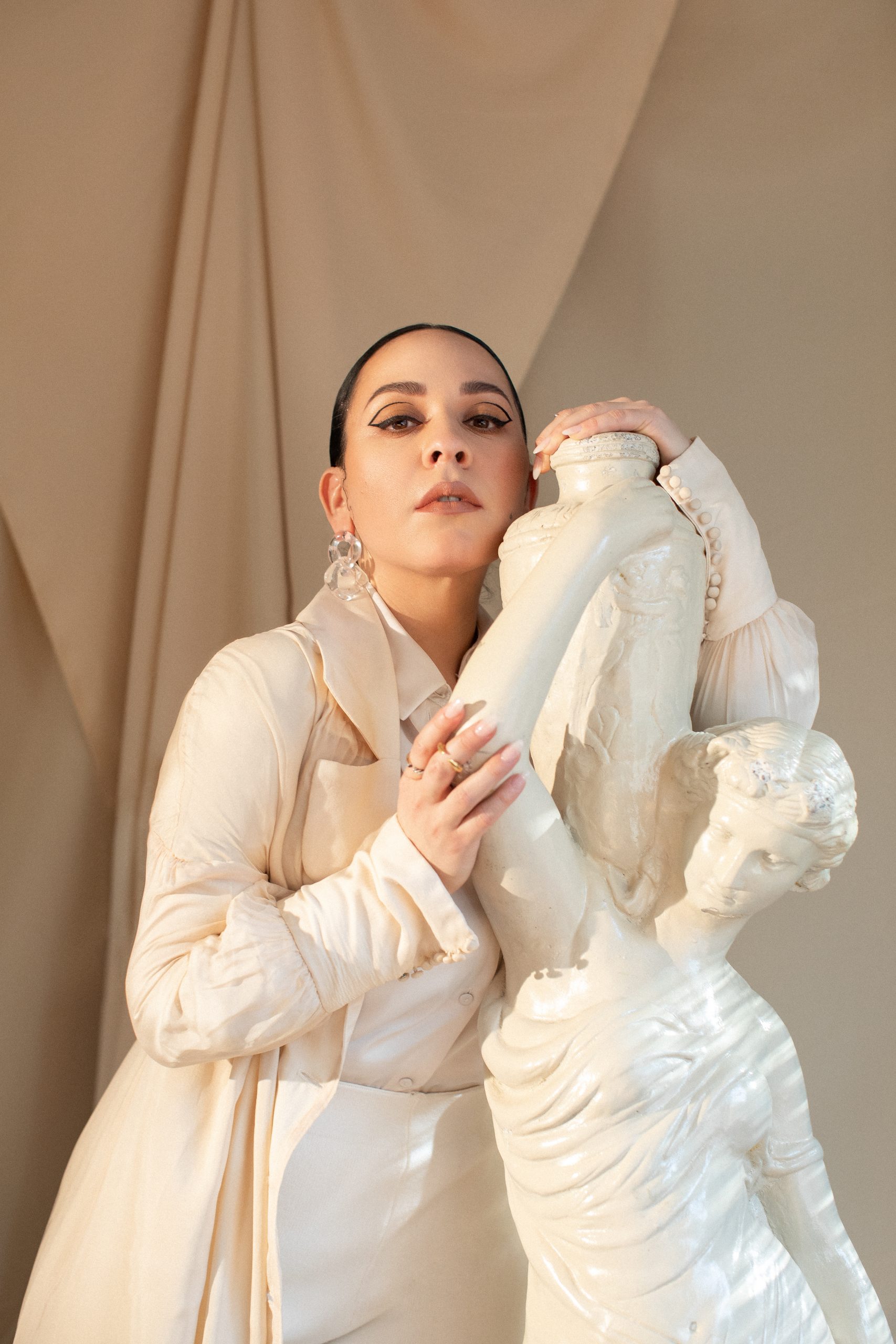 CONNECT WITH CARLA MORRISON
INSTAGRAM // SPOTIFY // WEBSITE
photos / ESTEBAN CALDERON
story / DENISSE DAMKEN
editor / E.R. PULGAR