"I think each one of us knows the story of having a dream that you just can't let go of, and really going through hell to make it happen." – Caitlyn Smith
Caitlyn Smith is a profound storyteller with the voice of a tenacious songbird, filtered into an Americana rockstar. Caitlyn has written songs recorded by Dolly Parton, James Bay, and charted #1 on Billboard's Top 40 with "Like I'm Going To Lose You" by Meghan Trainor and John Legend. The list goes on for this prolific songwriter, but her mark in history goes far beyond her copyrights.
Today, Caitlyn shares a live video session performing 'Damn You For Breaking My Heart.' Filmed by Becky Fluke, Caitlin co-wrote the powerful track with her husband, Rollie Gaalswyk: for the full story behind the unlikely collaboration, read our interview below. The result sends chills down your spine, as if you're eavesdropping on a couple yelling in the kitchen. Fitting Caitlyn's voice perfectly, she expresses with gentle finesse and slight distortion, trailing down the notes like a stream across ragged stone.
Similar to a painter with a brush and something to say, Caitlyn Smith is an artist with a vision. Rolling Stone named her one of ten artists to know in 2016, before she even released her first full length album. Starfire, appropriately released on Janis Joplin's birthday in 2018, is comparatively Caitlyn's backbone in her journey as an artist. Her sophomore album, Supernova, takes the story further and accounts her experiences on the road and as a mother.
"A supernova is a blast, the final and fullest expression of a star, and, to me, its most beautiful form." Caitlyn explains. "I made it the album title because I wanted the album to represent a whole range of emotions."
Caitlyn's repertoire plays like a film, screening images for the listener as they get lost in the thumping, chanting soundscapes. Her voice acts like an emotional instrument, sonifying the aches and pangs you get from a real, gut feeling. A timeless songwriter in this era, her creative choices reach the listener empathically, becoming relatable and familiar. 
Packing for Nashville and on her way to the airport, Caitlyn took some time to speak with us at LadyGunn about this release and what she dubbed the "long and winding road" of her career. She was an absolute joy to speak with, always laughing between sentences, so feel free to add them in while you're reading.
You're a songwriter, a craftsman, but also a stellar vocalist and seasoned performer. To start I'd love to get a sense of you in your element. Is there something you always have to have by you or near you when you're writing a song?
Well, thank you! When I write a song we'll usually need a guitar or a piano, an instrument at hand, and a pen and paper: I love writing old school. And some good snacks! I think that's really important for writing a song! Haha, the essentials. 
I've noticed that there's always a lot of imagery in your music – like cigarettes or being in a crowd. Are you visual when you write? Do you find imagery coming up often?
Absolutely. When I write I usually start with a song title, then I'll let that title kind of take me … I see different movie scenes run across my mind. Some of them are scenes that I've lived, some of them are scenes that I'm kind of making up. I'm a very visual person and I love songwriters who craft the details. I'm always pushing in a co-writing session to get to the guts and the real raw feeling of whatever it is that we're writing, and also to really help the listener see those details. I call them "crunchy" words because I think they're interesting for the listener, and they're fun to sing when you have something to chew on, as opposed to just writing about a feeling. 
Your music has such powerful emotion to it – in both the instrumentation and subject matter. You've mentioned that the title track to your next album, Supernova, is about how short life is, a bittersweet emotion. Is it easier to let feeling pass and then write about it? Or do you find it easier to be sitting in your emotion and whatever you're going through and write it right away?
Honestly, it depends on the song. With Supernova, I felt that emotion overcome me while I was watching my little boy play in our backyard and I pulled out my phone and I just started typing and that became the first verse of the song. Sometimes a wave of emotion will hit me and I'll get inspired by words or pictures and I'll just have to write them down quickly. But the majority of the time, co-writes are set up and in those instances I like to go back to that emotion and almost recall it. And I find that's where you can get the guts if you're able to bring yourself emotionally back to that place. I think the best lyrics can come from that.
'Damn You For Breaking My Heart' – what's the story behind the song?
A funny story about this song … I actually wrote it with my husband, Rollie Gaalswyk, and a good friend of ours Gordie Sampson. We write a lot of heartbreak songs together; I always like to tell people we work out our marital issues in the writing room.
The funny story with this song was that we were in a bit of a fight one morning and one of us said "Damn You!" and the other one said "That's a great song title!" and the other one said "Don't you dare write it without me!" Hahahaha, so we jokingly allowed if we're fighting we'll end up putting it in songs. We'll just write our actual issues hilariously in the writing room. So yea, 'Damn You,' is one that [we] worked on for a while and then we brought it to Gordie to help finish. We both tapped into our heartbreak … I love the song I'm really proud of it.
Do you ever get inspired to write for your audience? What kinds of things have you learned on the road?
Absolutely. When I'm going in to write a record I like to think of the songs that I already have, and I think about the set list as a whole and what kind of journey I'm going to take my audience on. I want to make sure that I've got those heartbreak feels in there as well as some good storytelling songs. And I always love when I'm playing with a full band to dance around and channel my inner Janis Joplin, my inner Aretha Franklin. So I also like to make sure that I'm writing songs like that as well. So yeah, I'm absolutely influenced by every audience. 
I think the one thing that I've discovered in doing it, the last handful of years especially, is what makes me different as a performer … is that I really am a storyteller. In my best case scenario, I've got a captive audience that I can really joke around with and can really be vulnerable with. I think that's shaped my live show quite a bit. 
Right on … I love that you mentioned Janis Joplin. She's so iconic, and she leaves nothing behind on the stage and that's just a massive part of the experience in music. Do you have any favorite show moments or performances you've done?
One of my all-time favorite on-stage moments was getting to open for Willie Nelson, almost ten years ago now, at Red Rocks. And getting to sing the gospel song at the end of his set with each of his kids on each side of me linking arms. It was just one of these iconic moments of "Holy shit, is this really happening right now?" And I'll never forget that moment where Willie turns around and looks at all of us and gives us a wink … it was unbelievable. 
But there's been a lot of special moments. I mean, also getting to play the Apollo Theater this last year. When we did that set I pulled out an Aretha Franklin song, we sang "Natural Woman," and knowing that she did it on that very stage and sang those very words was a pretty spiritual experience as well. So it's really fun that this job can take us all these different places and all of these different crazy scenarios. I'm really grateful for anytime people want to listen. 
Do you find that spirituality comes into your music at all? Or into your performance?
I think so! I would venture to say that it comes into everything that I do. I'm a very spiritual person and so I definitely feel this…it's almost like another dimension! When I can get lost in a song on stage and be able to sing from my toes then that's a win for me. But being on stage is definitely a spiritual experience, it's one of my favorite things in the world.
By the way, congratulations on being nominated for Glasgow, that's fantastic!! I haven't seen the movie, but I watched the scene with your song in it and it's so beautiful and very inspiring.
Thank you!!!! Well, if you watch the movie you're gonna cry. I mean I cried about five times. It's really a beautiful movie and Jesse Buckley does an insane job, her character is amazing. 
When you guys were writing that song, how did the yellow brick road / Wizard of Oz come up? 
When we sat down to write the song, Mary actually had a copy of the script and she had a few ideas rolling around and I think each one of us girls knows the story of having a dream that you just can't let go of, and really going through hell to make it happen. So we all just related with this character in one way or another. 
Also, I think the Wizard of Oz is just a constant theme running in the background of my mind always, it was one of my favorite movies growing up. And I think that there's so much…especially like the journey that she went on and finally goes to Nashville to find out that what she's really needing is left back home … the story of Dorothy, right! So we sprinkled a little bit of that in the song. 

I noticed that you're touring early next year, just before Supernova releases. Assuming you'll be playing old and new songs, do you still feel connected to Starfire?
Yes, I'm very much looking forward to that tour – Little Big Town are just good friends and good people so it's going to be a good time. And absolutely. Those songs are really personal for me, and they're songs that I'm really proud of. My journey as an artist what I like to call the "long and winding road," so those are songs that I've collected over the years and years of trying to figure it out. And then finally settling into who I want to be as an artist. You know, tuning out Nashville, tuning out music row and tuning out what I thought everyone else wanted to hear from me and just writing songs that I loved and songs that I'm proud of – and I'm still proud of them to this day. 
That's really inspiring. What is something you hope people take away from your music when they listen or see you perform? 
I want people, with this record or when they see me live to get all up in their feelings – haha – it's a feelings record! There's a space for every emotion, it's highs and lows and everything in between. You know, someone suffering from a heartbreak I hope they can find a couple songs on there to cling to and help them get through; or maybe a couple of these will be slow dancing in the kitchen with your loved ones home; or songs that you'd like to take on a run to get you through your day. I think that there's a lot of space for people to connect with the entire record, depending on where they are in life. I hope it gives them all the feelings that they need.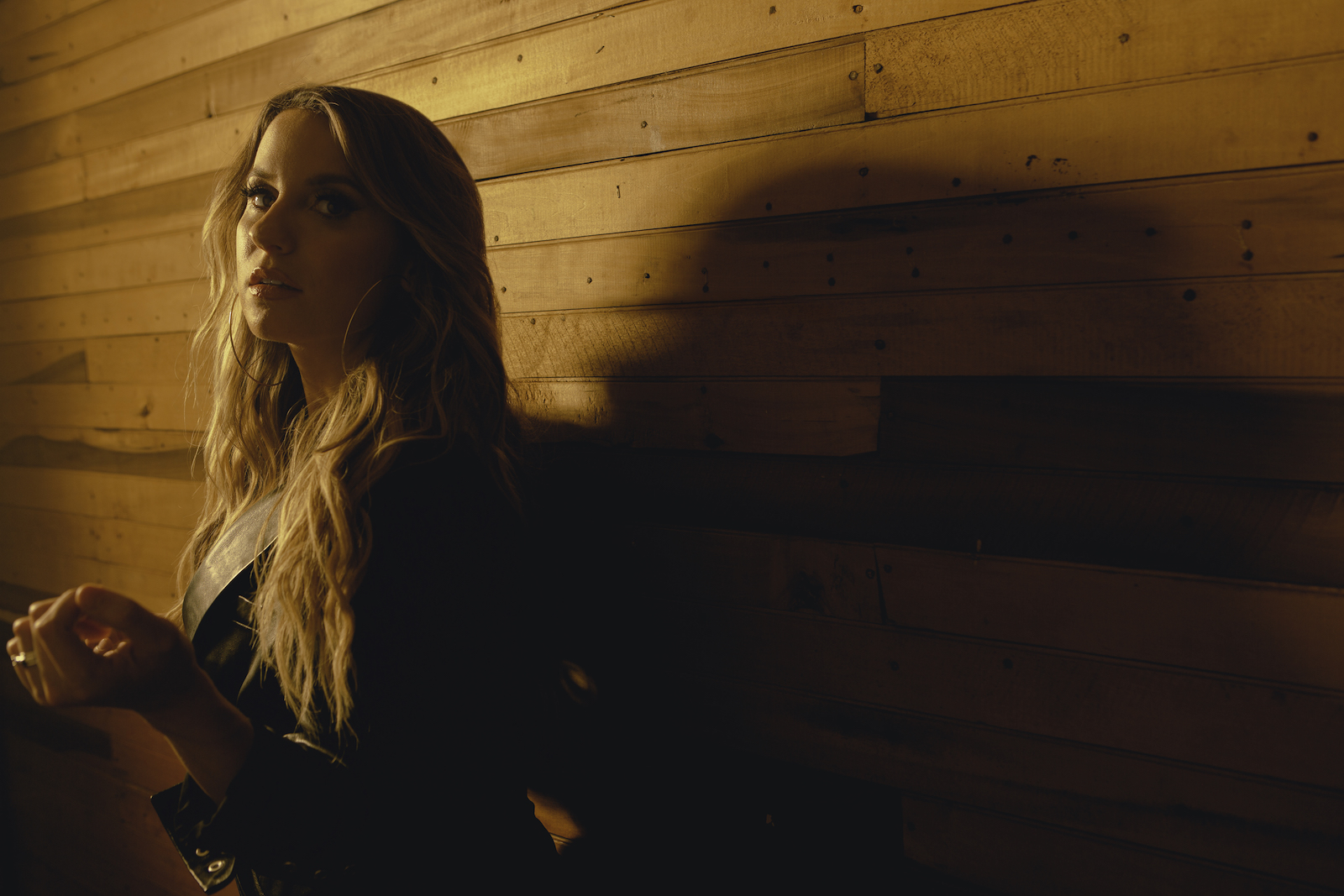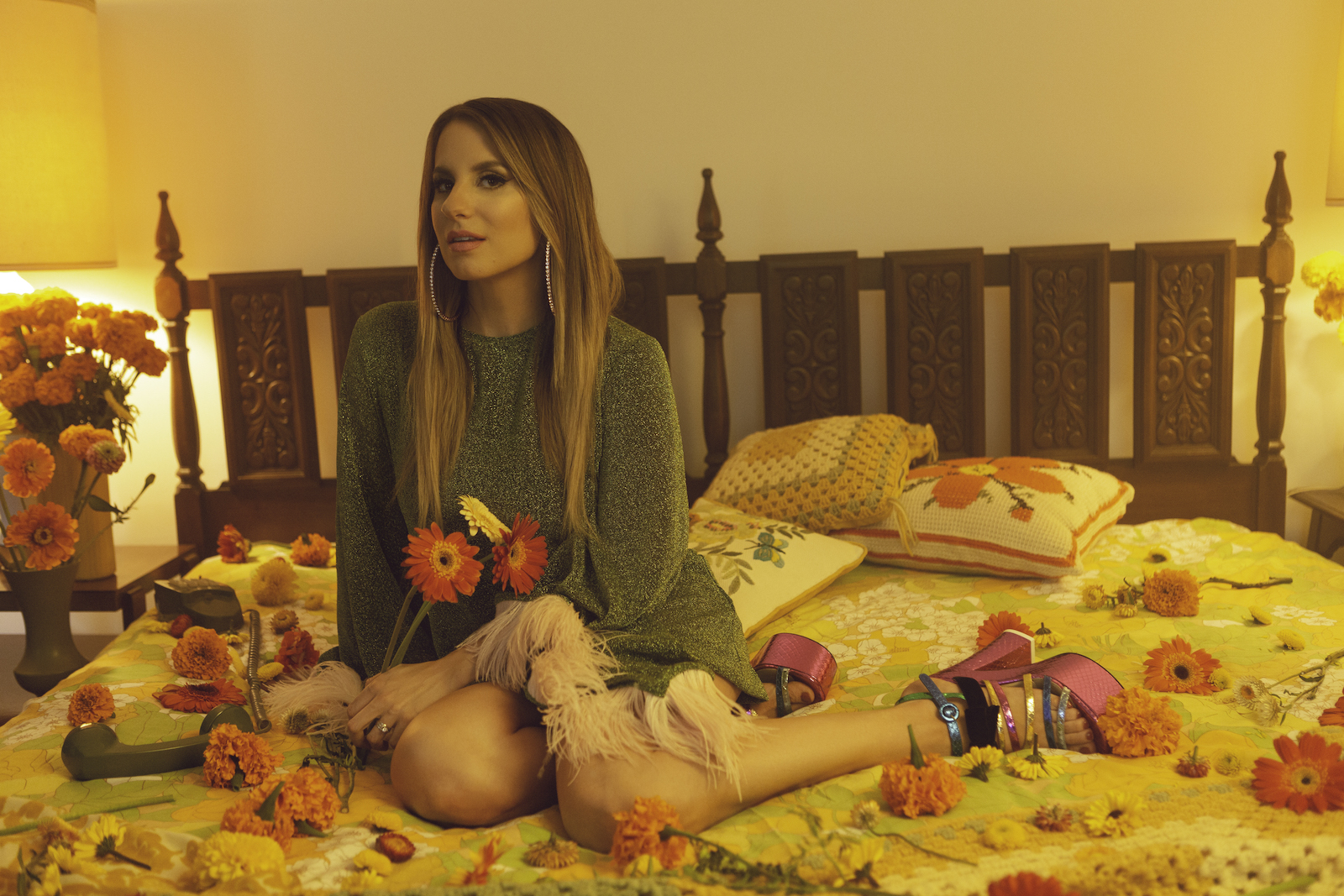 CONNECT WITH CAITLYN SMITH:
photos / David McClister
story / Ariana Tibi