We're blessed today with the presence of Austin-based singer-songwriter Caelin. She writes songs that explore self-worth and introspection through emotionally transparent lyrics and rootsy grooves. Dreamy and ethereal, yet grounded in Americana drama and authentic songwriting, her music has a dreamlike quality.
We got an exclusive interview with Caelin, where she talks about her past, influences, and her upcoming EP "Save Me From Me". Throughout the EP, she documents both her romantic and platonic relationships. As well, she explains how she reflects deeply on her emotions during her time spent in isolation, as many do. When she found nothing else to distract her from the darkness and uncertainty of this time, she turned to music as her only escape.
In each of her songs, Caelin explores a different style as she creates what feels authentic to her at the time. Caelin followed her emotions wherever they led her during the writing process because of the intimate nature of the process. Her ability to write and produce in multiple styles is a strength of the EP. Caelin's passionate vocals and vulnerable lyrics unify these tracks.
With no further delay, here's what everyone came for. Enjoy!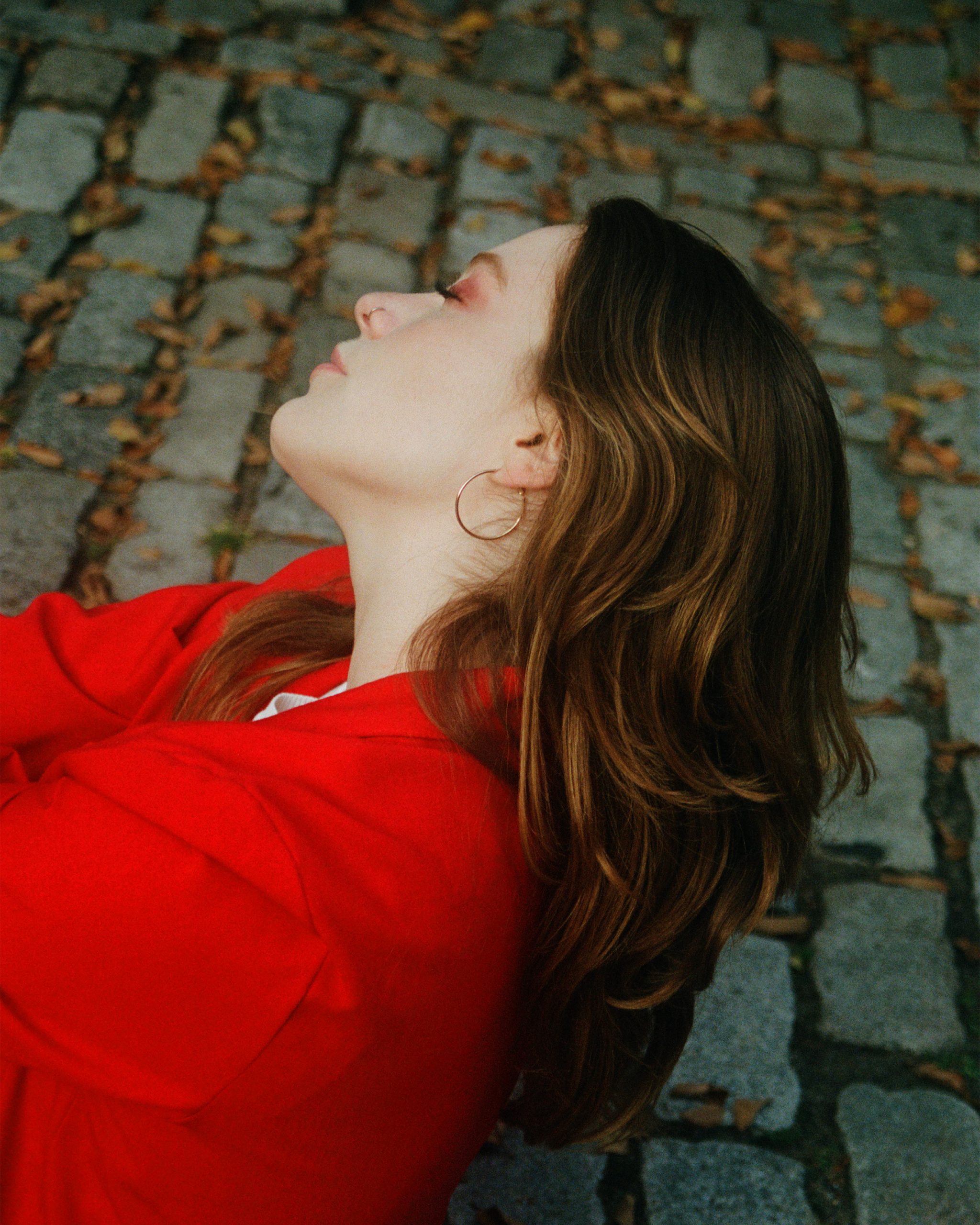 HELLO CAELIN! AND WELCOME, THANKS FOR JOINING US HERE AT LADYGUNN. HOW ARE YOU FEELING TODAY?
I am great!! Started my day off with a nice walk and some gratitude journaling so I cannot complain.
WHERE ARE YOU FROM, CAELIN? DID YOUR EARLY YEARS INFLUENCE WHO YOU ARE TODAY?
I am originally from San Jose, CA but I moved to Austin, TX when I was 18 and have been living there on and off ever since. I started playing in cover bands when I was 13 and we covered a lot of classic rock bands so I definitely think that music and songwriting style has influenced the music I'm writing and creating today. 
I UNDERSTAND YOUR MUSIC HAS A STRONG AMERICANA BASE. HAVE YOU EVER CONSIDERED EXPLORING OTHER GENRES? TRYING SOMETHING A BIT MORE EXPERIMENTAL MAYBE?
I'd say the Americana influence can really be seen in the songwriting style. My lyrics tend to always follow a storyline which is something I love when listening to music myself. I'd say my genre is pretty fluent though so I'm constantly exploring new sounds and genres.
YOU CITE INSPIRATION FROM FAYE WEBSTER, MAGGIE ROGERS, MEN I TRUST, AND BILLIE EILISH. HOW ABOUT DIDO? AS A VERY POPULAR ARTIST IN THE EARLY 2000S, I HEAR A BIT OF HER IN YOUR SONGS.
I totally hear that! She's had some major hits. 
HOW WAS YOUR EXPERIENCE COLLABORATING WITH AUSTIN SINGER-SONGWRITER, PRODUCER, AND MULTI-INSTRUMENTALIST MOBLEY?
Mobley is extremely good at what he does so I learned a lot working with him. The way he breaks down arrangements is really unique and intentional which is something I will take with me moving forward as I continue to make music. 
LET'S DISCUSS YOUR UPCOMING EP "SAVE ME FROM ME"? LET'S START WITH THE TITLE. I MUST ADMIT THAT THIS IS QUITE PROVOCATIVE.
Yeah – it's the opening track of the record and I feel like it sets the tone for the rest of the songs that are really about interpersonal relationships. However, as many people know a lot of the time the demise of relationships can really start from within. If you aren't happy with yourself, it's impossible to be happy in a relationship. I wrote some of these songs almost 3 years ago at this point so I was a really different person. At the end of the day, 'save me from me' was kind of a cry for help at the time. I felt really lost and directionless and it wasn't until much recently that I started tapping into my own journey. 
HOW WAS THE CREATIVE PROCESS BEHIND "SAVE ME FROM ME"?
It was a journey.  I brought a lot of these songs to Mobley in late 2020 and we reworked them and produced them in a way that felt right to me at the time. It was a lot of long Zoom calls (7-8 hours some days). We never recorded in person once which was wild and definitely a really unique experience. 'Back to the Ground' was recorded and produced by Mason Ables and that one was also done 100% virtually. 
IN MY OPINION, "NOBODY'S HOME" IS MY FAVORITE. CAN YOU TELL ME MORE ABOUT THE SONG? I KNOW I'M BEING A LITTLE SELFISH…
It's my favorite too. I wrote this song in 2019 while I was in a really good relationship so it wasn't 100% about my situation at the time but more so a reflection on the feeling of being empty when a relationship ends. This song took several variations but I first started working on it with some friends in Austin in a band called Mamahawk and the song needed a chorus so I was messing around with some melodies and the lyrics came out of me pretty quickly. I sang it for them and they were like 'Did you just come up with that now?' It caught on pretty quickly and has been a favorite of mine to perform for the last few years.  
HAVE YOU ALREADY BEGUN WORKING ON YOUR NEXT PROJECT? IF SO, WHAT CAN YOU TELL US ABOUT IT?
I have! I've recorded 5 songs with some friends in Austin and I am beyond excited about them. These songs are definitely different than the songs off the EP, they take a little bit more of a Kacey Musgraves' Golden Hour approach but are still very much pop and focused on storytelling. I'll be releasing the first one of the group in August so stay tuned! 
I THINK THAT'S ALL WE'VE GOT FOR TODAY. THANK YOU AGAIN FOR BEING WITH US! DO YOU WANNA SAY SOMETHING TO ALL YOUR FANS OUT THERE BEFORE WE WRAP THIS UP?
Thank you for supporting my journey – this is just the beginning and I'm excited to keep making music and playing it for y'all <3
FOLLOW CAELIN