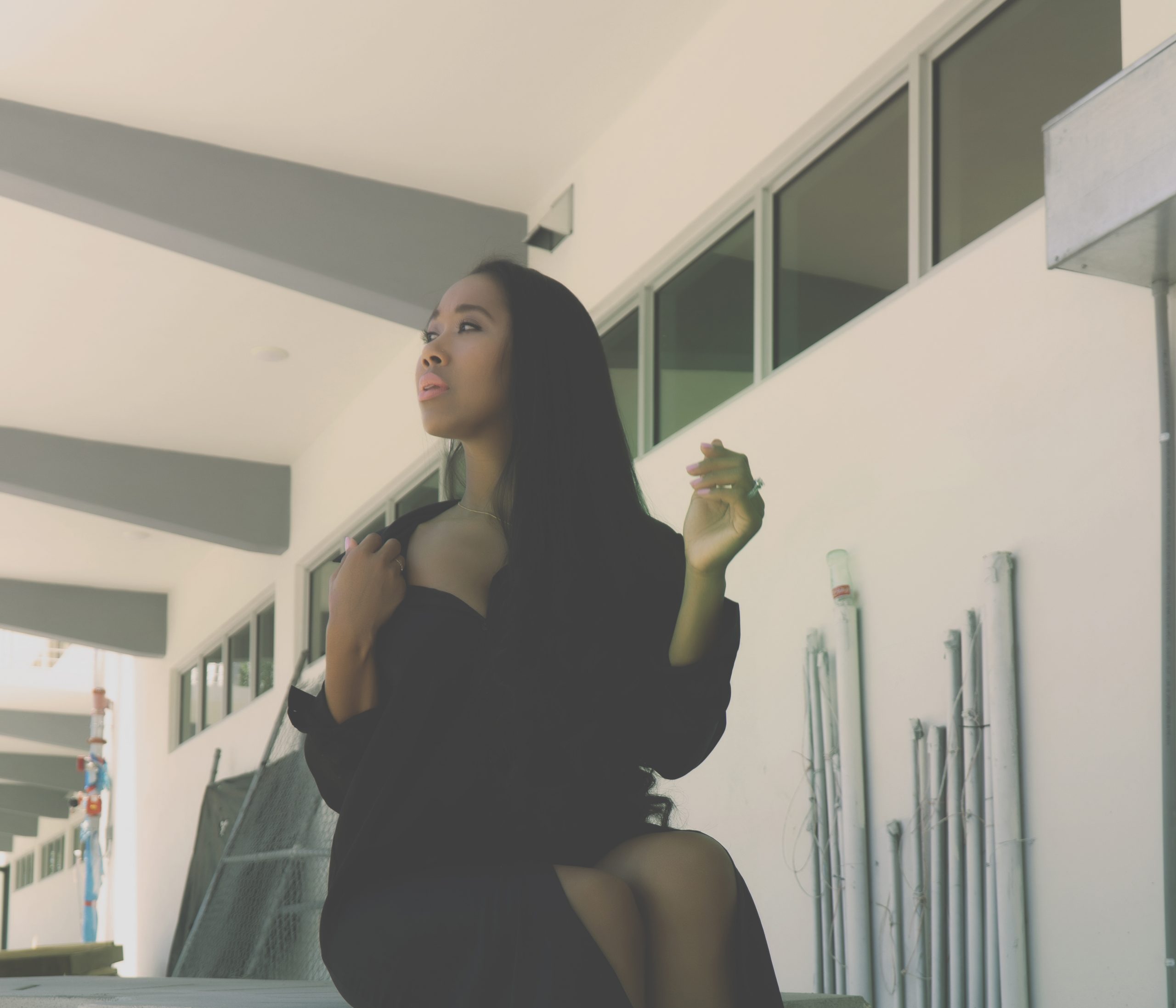 Miesa's "Blind," a seductive alternative R&B ballad that slowly unfolds with nostalgic notes and Miesa's velvety voice glistens effortlessly throughout the production.
Born to a Haitian mother and a Filipino father, Miesa grew up in a musical household, with her father being a musician and her mother singing in church, so they were constantly performing as a family. Her earliest musical memory takes her back to a young age when she competed in beauty pageants. Her father played the guitar as she sang "Somewhere Over The Rainbow". Is not only that she won first place, most important is the fact that from then on, her musical endeavors only grew.
"Blind" is off of her upcoming EP, and was produced by the Viirgos production team (known for working with Ariana Grande and Nicky Minaj). It is -broadly- a song about situations that create wounds and pain but in the end, allows you to discover that setting boundaries will always be a good way to respect ourselves and guarantee our emotional health.
Miesa has expressed she wants to give people hope through her music, making them understand that it's ok to make mistakes, fall in and out of love and go through day-to-day struggles because that's part of life and we're all human. "I want to inspire people to hold on through the storm because there is light at the end of the tunnel. Never lose your faith, because the best things in life are worth the fight". No doubt "Blind" is an example of this.
Story: Mariana Gonzalez  Photo: Courtesy of the artist
CONNECT WITH MIESA