Wicked vocals. Wicked pop-rock fusion sound. Wicked everything! That's Peyton Gilliland for you, and that's certainly her newest single as well. "Devil's Daughter" is as wicked as they come, mixing a temptress' croon with trope-filled rock 'n' roll edge.
Peyton is a two-time finalist in the famed John Lennon International Songwriting Contest. The 17-year-old's nascent career feels quite meteoric already in its rise, boasting an apprenticeship/creative partnership with a musical hero of hers alongside hundreds of thousands of cross-platform streams and just about every positive Omen under the sun.
Calledan "R&B sensation," by Digital Journal, Gilliland was described as having "innate talent and maturity beyond her years" by Broadway World, while Popdust boldly declared that she "boasts lyrical echoes of '80s gloom rock like The Cure, combined with the modern pop flair of artists like Adele." Currently in the process of mastering her EP with GRAMMY winners Brian Chirlo, (produced for Amy Winehouse, Justin Bieber) Mads (Imagine Dragon) and mentor, founding member of Cage the Elephant, Lincoln Parish.
In our interview with Peyton we got some nice little details out of the recepie book of her success, just to get that bit closer to knowing what makes her tick. Check it out: 
Everyone will read the lyrics differently. The way I read "Devil's Daughter" it felt like it comes from someone that's been burnt one too many times in sentimental relationships. What do you think?
This is the first song I have released that I'm not a writer on.  But my interpretation of it is that it's about someone who is taking advantage of your feelings for them and you decide to play the game but you take it to the extreme.
How do you feel about where your sound is right now?
 I'm excited to be exploring some new sounds, I'm hoping to lean more into the rock side in the future!
Tell us about your experience working with Lincoln Parrish. The way I hear it, it sounds like a dream come true for you.
Lincoln is one of my childhood idols, Cage the Elephant is one of my all time favorite bands. It was so surreal, I cried when I heard I was going to meet him and I sat in the car after I met him and listened to Cage the Elephant and just cried the whole way home. He taught me so much and I'm so grateful for him and everything he has done for me.
There's quite a bit of rock in your work. Which bands/performers from the genre do you think hold the most influence on your sound?
Cage the Elephant of course, Dorothy, Arctic Monkeys, Joan Jett just to name a few.
Say you had the chance to write a song for any artist right now, who would they be and why?
Miley Cyrus for sure!
The music video for "Devil's Daughter" was quite cinematic. I even found some of the shots had a legit horror vibe that goes along perfectly with the title. Are you a fan of horror movies at all?
I LOVE horror movies! I refuse to watch them by myself though. We really leaned into the American Horror Story vibes with the video and I'm so obsessed with how it turned out thanks to the Storm Light Pictures crew.
Got any live shows lined up we can get excited about?
Yes! My next show is September 9  at the Stove House in Huntsville Alabama.
What else do you have coming up? Any cool projects in the near future?
I have a new single coming out in August that I'm so excited for. In other news I'm moving out of my hometown and into Nashville later this month. It's my first time ever moving and I'm so excited to be able to finally be able to do music as my full time job.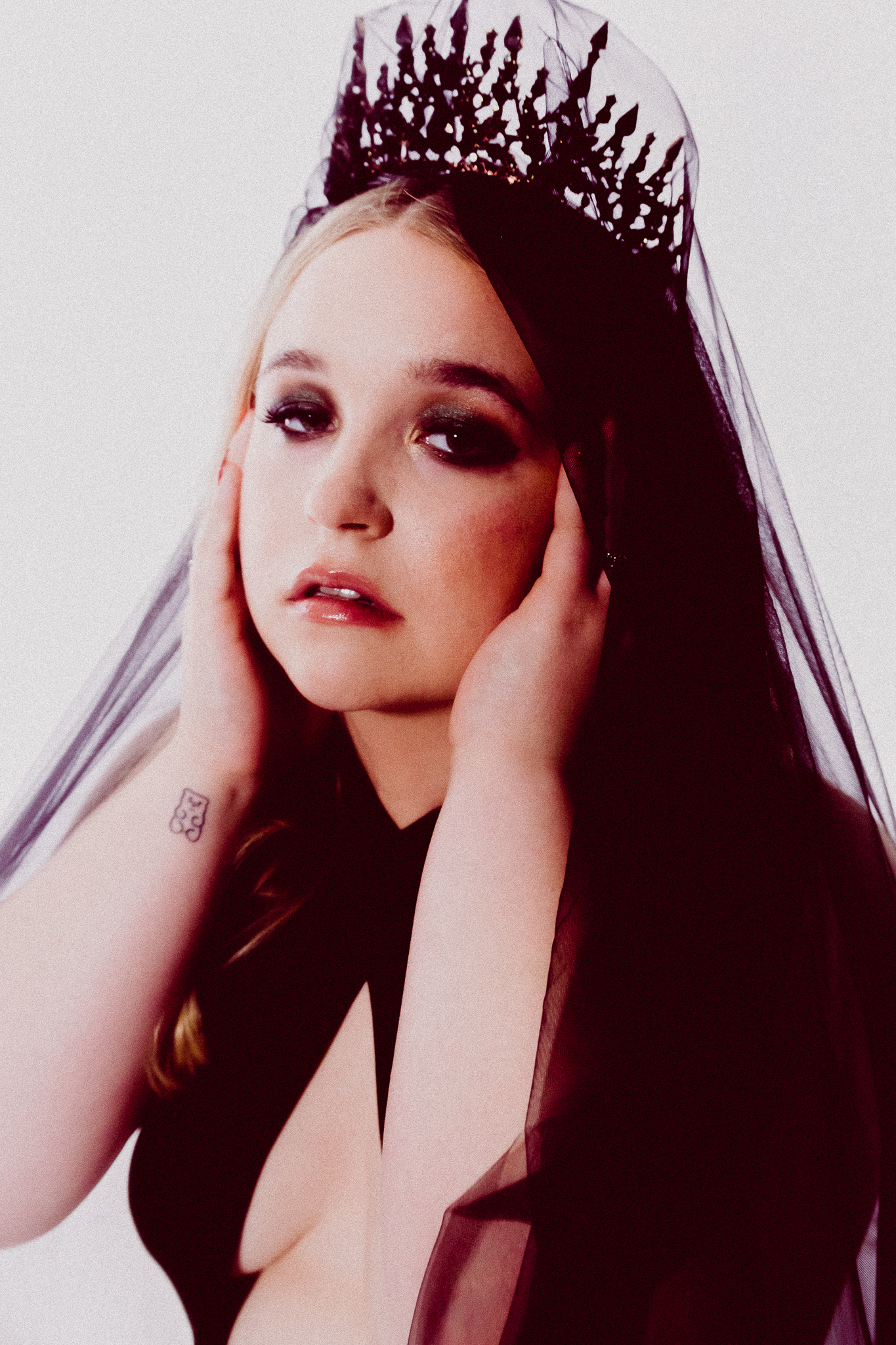 Story: LADYGUNN
Photos: Courtesy of the artist
CONNECT WITH PEYTON