Remembered by many as the frontwoman of experimental band BEATMO, Alexis De La Rocha is a 1st generation Latine multi-hyphenate musical powerhouse out of L.A. who seems to be able to do it all. Her beginnings were in music and musical theater, but she broadened her audiovisual horizons by studying film at UCLA, where the mixture of Artistic, technical, and logistic knowledge led her to land some heavy-hitting roles as music festival director for LALIFF, Amazon, the Los Angeles Dodgers, the Los Angeles Clippers, and many other organizations.
De La Rocha self-produces, writes, sings, performs and just about summons out of the aether everything she so inspiredly composes with her synths and Ableton setup. She cites Lynchean influences and if you're at all into film, that should more than pique your interest: Yes, her sound is positively dream-like.
Alexis' newest song is Called 'Haze' and it comes nicely packed with a music video bearing said Lynchean influences.
"It's about making your way through the fog during those moments when you are not yourself or able to be the version of yourself that you imagined," she says. Influenced by the likes of David Lynch's Twin Peaks theme and David Bowie's instrumentation in Labyrinth, "Haze" is a seductive sonic offering." 
Do I have a Fever right now? Did I accidentally drink too much cough syrup? – You gotta love it when a music video comes out of the left field entirely and leaves you not knowing exactly how you feel. Do not worry, it is entirely enjoyable, but it's also mystifying, if not from the trippy late Night public access vibes of the visual, then certainly by the warm melody and the Y2K headspace that the synths send you to. I loved every second of both the track and the video, and in no small part thanks to the genuine quality of it all, it is not derivative or cynically "nostalgic", it's just a perfect portrait of who De La Rocha is as a musician right now.
The track doesn't just take you back to those new-age Y2K 3D renders of yore (you know the likes, infinite flat oceans with chromed dolphins leaping into geometrical shapes in non-euclidean space) , It also harkens back to an even more distant era, the evergreen 80s throwback that seems to have enamored so many people -even those who were not even close to having been born in its heyday or its runoff- "My music is my soundtrack and interwebbings of my influences of 1980s synthesizers, fantasy, fashion, goth, and dream pop." Says Alexis, "'Haze' is where I let my childhood play with sounds inspired by David Lynch's Twin Peaks theme by Angelo Daniel Badalamenti and where synths pay tribute to David Bowie's instrumentation in the Labyrinth." she leaves off.
Ultimately, I think that the sweetest takeaway from "Haze" is just how impressively able Alexis is of stimulating your imagination with her sound (especially her Godly synths), you can certainly see that her UCLA film school days were perfectly assimilated in her love of sound, with every key and chord developing into an evocative image in your brain.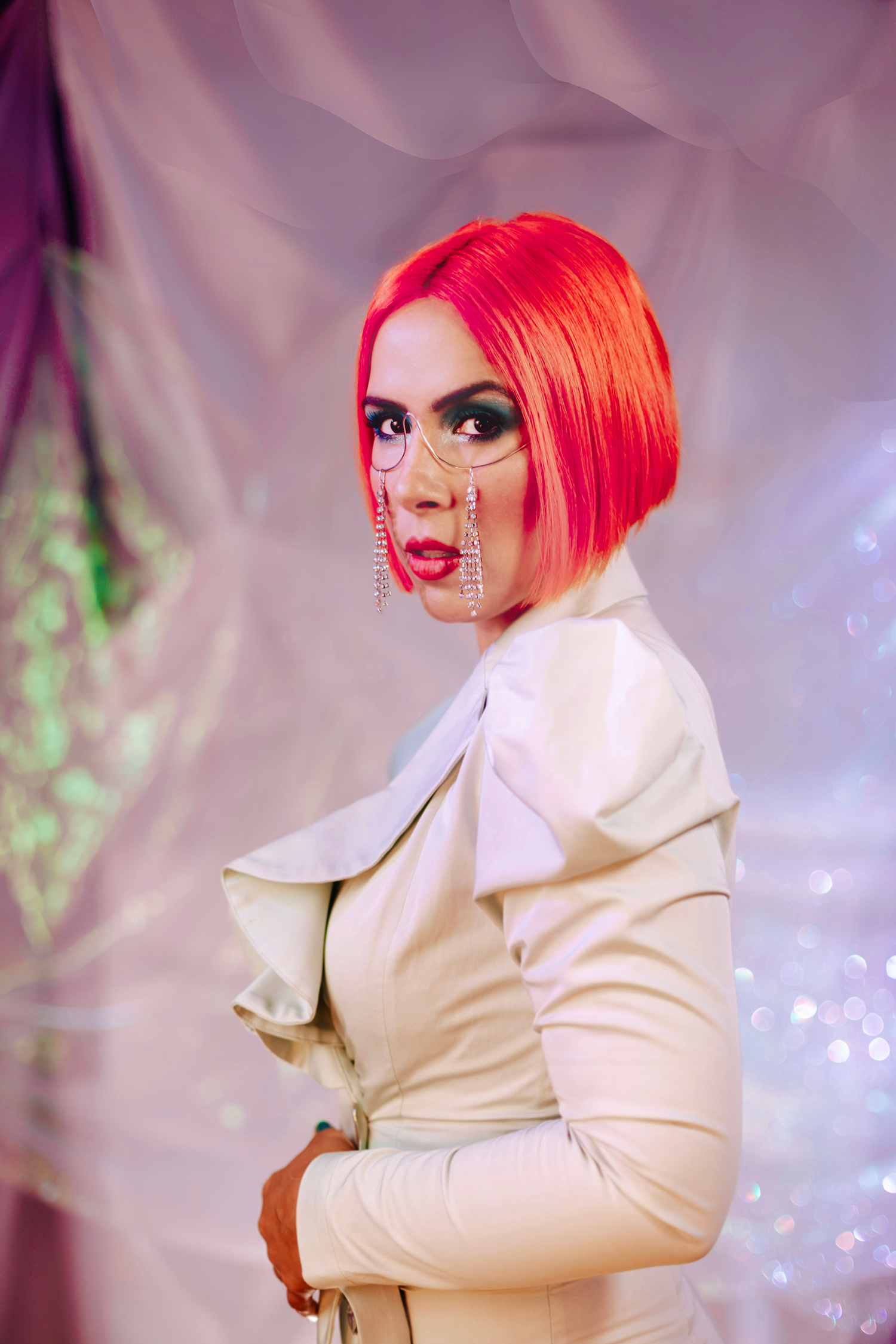 Photos: Courtesy of the Artist
Story: Samuel Aponte
FOLLOW ALEXIS DE LA ROCHA