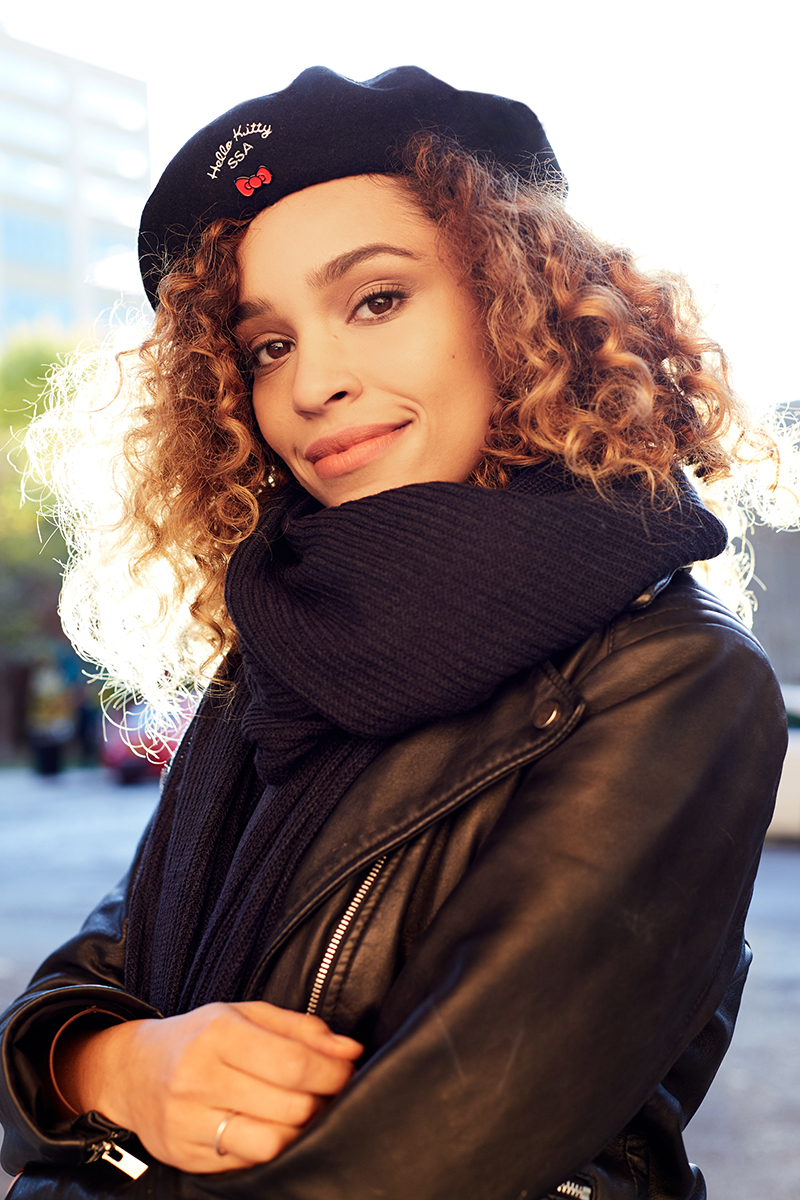 photos / Jena Cumbo
story / Camile Sardina 
HMU / Faye Lauren
"Have you ever been in love, Izzy?"
"Yeah…have you?"
"You know, I haven't been in love yet, but I've definitely felt lots of love."
"Oh, you will, and there's nothing like it."
My heart was officially warmed by 22-year-old singer Izzy Bizu. With a voice and sound reminiscent of Corrine Bailey Rae and Amy Winehouse, the up-and-coming artist from south London is wise beyond her years, yet finds comfort in the fact that she is still "growing up".
Releasing the realness of finding yourself, Izzy opened up about her first album "A Moment of Madness" and new life on tour.
First I want to say, I love your voice! You have such a wide range. How did you develop your voice to what it is today?
I went to a music tech school, sang with many live bands, and had many live performances there. Those were my first experiences performing. I met my guitarist at that school and a year later we ended up writing some songs. After that, I took some singing lessons to get some confidence, then I got really happy and my guitarist and I started writing and jamming more.
Your album is called "A Moment of Madness" and the madness theme is present in every song. What was life like while writing the album?
As soon as I left college, I started writing songs and finding myself. I left college early and I started going out a lot. I started writing about all of these new experiences that I never felt before. I was really young and I thought I was really growing up, but I wasn't. My album is much like a diary.
"A Moment of Madness" has a lot of different sounds from Motown, pop to reggae. What's the production process like with so many musical genres going in?
I feel like the sound develops on how I feel that day. If I'm happy, it'll be more Motown and soul. I wrote 'Mad Behaviour' on my way home on the train when there was a lot going on in my mind. A lot of songs were written in a room and a lot were written in a studio jamming, where people would play instruments and I'd start to sing over it.
And who are some of your musical influences on this album?
Definitely my guitarist (Mika Barroux). Also Ian Barter – he plays every instrument (Ian helped Izzy produce 'Skinny,' 'What Makes You Happy,' 'Diamond' and 'I Know'). When I played in his studio he let me be free. I also love Amy Winehouse.
You're on your American tour now. What's your daily life like on tour?
So basically there'll be a sound check around 3p.m. But in the morning, we try to check out to city and maybe go for a run if we're up for it *chuckles*. And after the gig, we go out sometimes.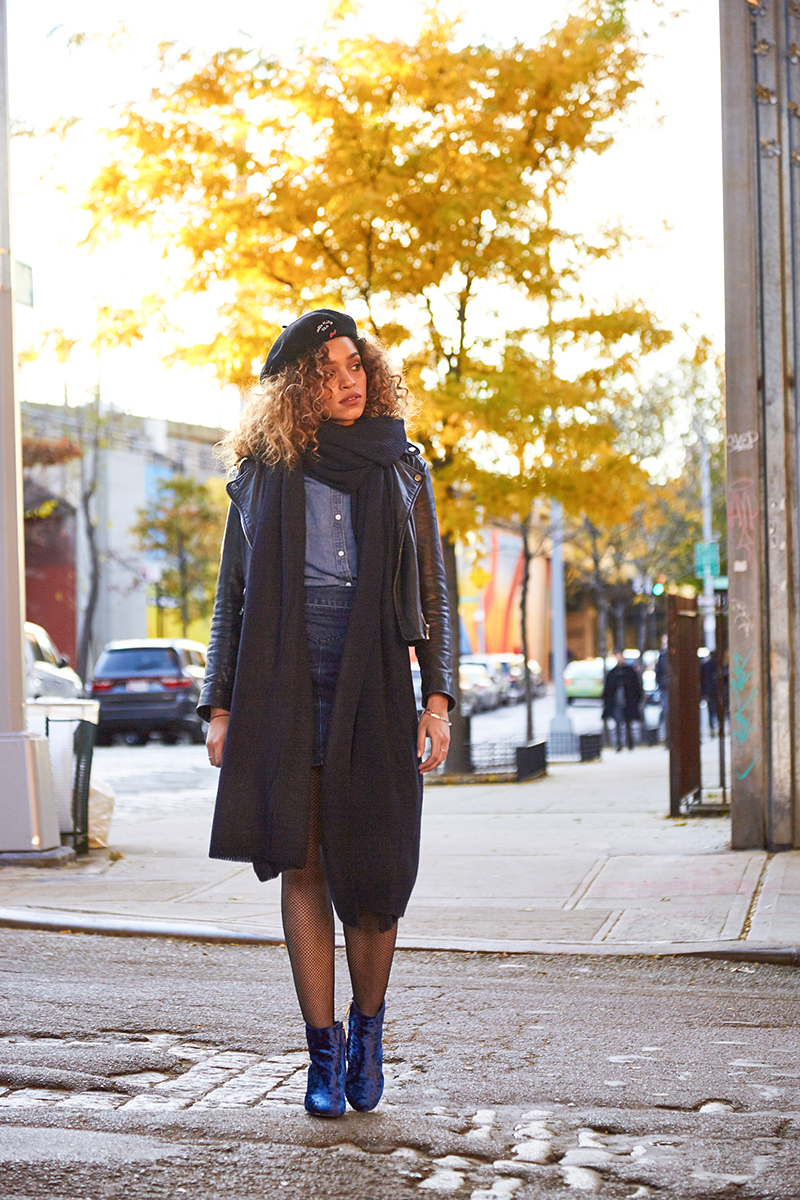 Are there any specific things you like to do before you perform?
Yeah, I like to drink some tea and hang out with the boys. Then do some warm-ups. I'm usually a little nervous before.
Tell me about your biggest hit 'White Tiger'. What inspired the song? And what do you want people to take out of it?
Um, well, it's basically that first love feeling. It's when you're excited to be around someone all the time. I want people to feel uplifted, a bit careless and naïve, and I want them to do anything for the one they love.
Which songs were the biggest emotional releases for you and why?
I'd say 'Mad Behaviour' because it's about a particular feeling that I wasn't really proud of. I acted out of the ordinary in the moment and I didn't know what came over me.
In your song "Fly with Your Eyes Closed," you say "I'm no simple girl, there's only blood in my world". For other people who also feel more complex than simple, what's your advice for embracing it?
I'm actually learning how to still do that now because I'm still growing up. But I think the best thing to do, and I don't know if this is the best advice, but I tried a lot of things that I've never done before. I also talk to my older brother about everything. Siblings are like friends, but they've been there your entire life.
After your American tour ends, what's your next move?
I'm going to go to Japan. There's so many beautiful things and people. And then we're going to do another tour.