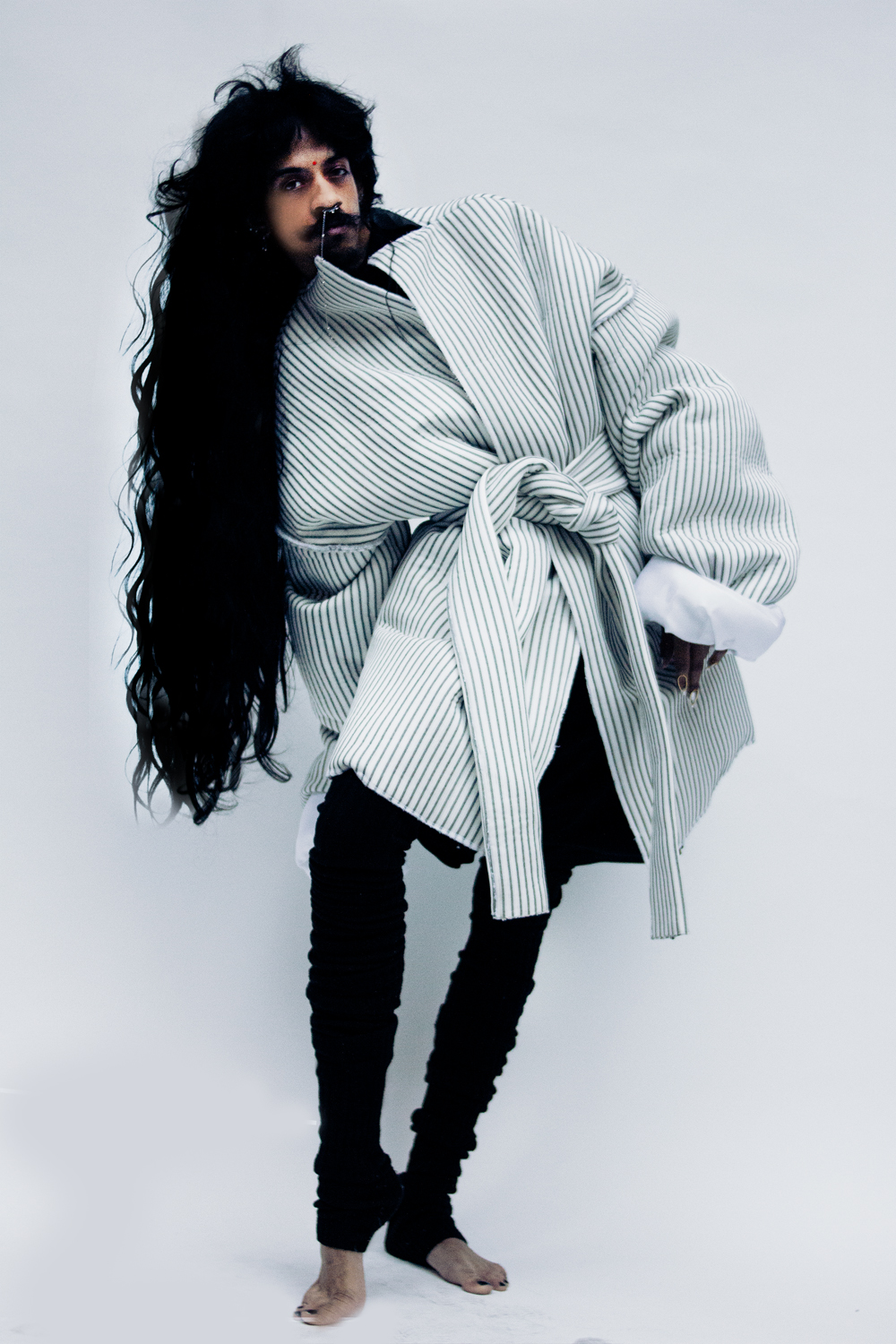 As NYFW approaches Fashion Designer and Recording Artist VIVERO aka. Jay Khendar sits down with Elliott Knight to discuss his journey into melding his vision of a solo music career with his upcoming fashion collection featuring at September NYFW – pandemic permitting. 
Dreamland 2019. Before the pandemic was a meme of "paninis' and "pandoras", we stood on a rooftop at the Dream Hotel; always saturated in monochromatic looks, mesh, and leather. All fabrics are home to tipsy and horny gay men.
I'm one of them.
But as I try to catch a glimpse of reality despite my insatiable desire to hook up, I look over at this kid who looks different than all the rest. sonically he's silent, but he's not a wallflower at all. 
His aura and fit do all the talking.
He stood there, drink twiddling in one hand, his eyes purposefully touched with a deep-sea blue eyeliner, and gleaming at me as if his wing make-up was ready to fly straight to me.
I introduced myself, not sure if it was my state of drunken bravado or just to compliment how viscerally different he was from the rest of us.
His fashion house "Haus of Khendar" represents that staunch rebellion, not only through his designs and futuristic sense of allure but a strong tie to finding your identity through creative expression.
He's styled and worked with some of the most eclectic female rappers in the game but also compliments his genius with other women of softer fascinations such as Kelly Rowland.
Generally speaking, Haus of Khendar evokes mysticism, but like it's year 3001 at the new reimagined Palace along Central Park.
It's grunge but still elevated. Seductive, yet sophisticated and ahead of the times.
Today, his creative hunger is onto new sights, placing an emphasis on music, whatever he seals his mind to, his stamp of intrinsic rebellion that effortlessly emanates within him will prosper each and every time.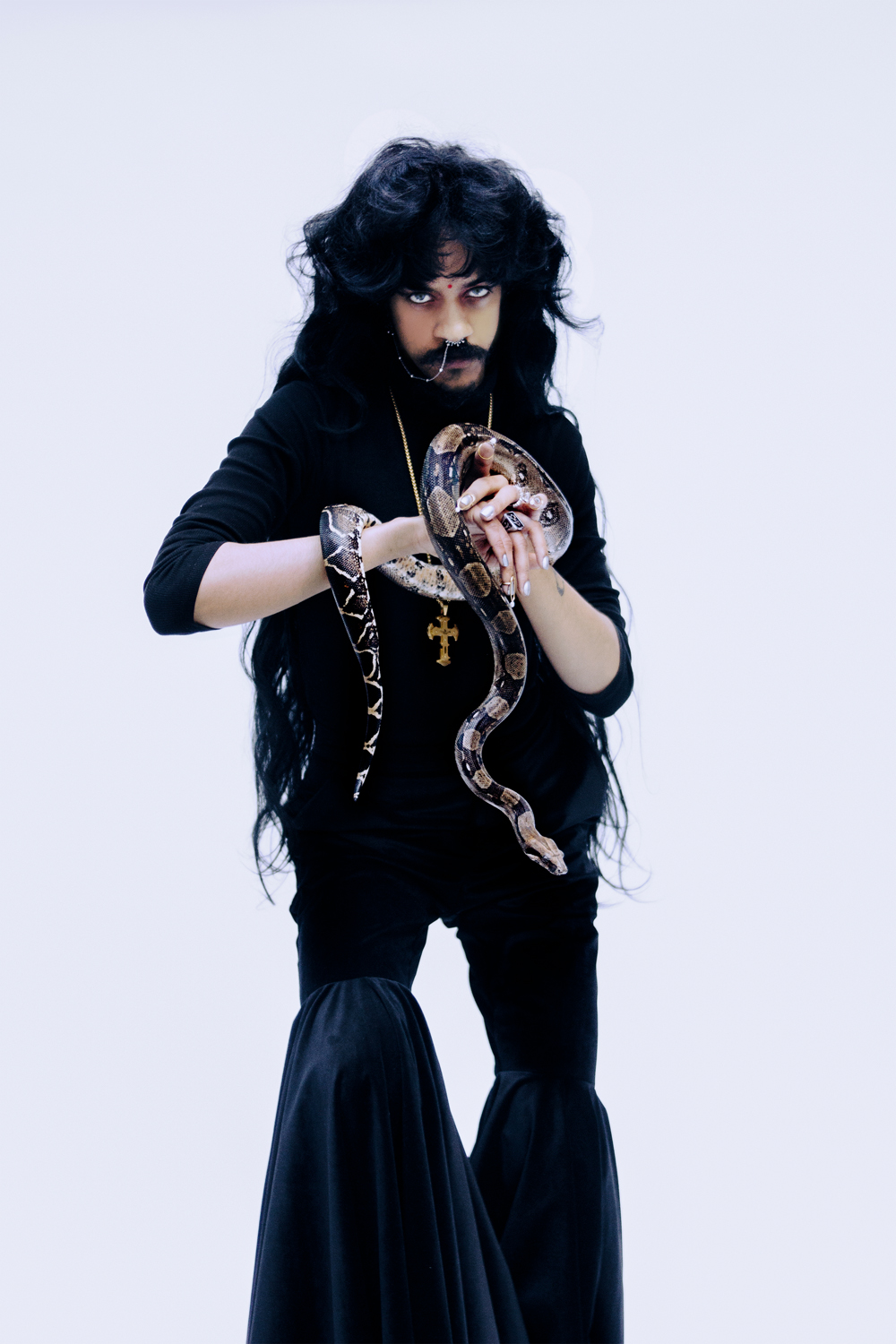 First things first, when you start a new album from an artist, do you listen sequentially or on shuffle?
I'm really traditional in the sense of respecting the artist's method of presenting. I do my absolute best to do it sequentially. I try to treat it the way I would want to be treated. The transitions are so crucial to the overall story so I need to hear them . 
What does your music persona Vivero mean? 
Vivero is the Spanish word for slaughterhouse – like where they would keep and kill the chickens and you can buy them fresh? I feel like everything I do is a slaughterhouse. It directly translates to "Nursery" which I thought was ironic. Life and Death – circle of life.  I really loved the way it rolls off the tongue. Vivero.
Does that have anything to do with your recent jump into music and production, how did you fall into that lane? Was it intentional?
I love to learn how to do shit myself. I've always been in the industry one way or another. I've always had a hand in the production of all my mixes for my shows, I've actually sat with Bobby Woody ( a dope producer from Baltimore), to create all of them.  Producing and recording my own music was always coming, but there's a time and place for everything. I helped write and produce for artists over the years and spent a lot of hours in the studio with friends and collaborators asking a lot of questions and learning as much as I could to make sure I could communicate how I wanted to sound.
Where are you from? Was your creativity molded by your family or did you stumble upon fashion solo?
I'm born and raised uptown, New York. Spent time in Alaska, Dominican Republic, and Pennsylvania.  We traveled a lot due to my father's line of work. He owned a variety of strip clubs/nightclubs, always in the nightlife scene. Most of my family actually works in some form of nightlife or more social, out-of-the-ordinary jobs. Fashion just went hand in hand; very natural. My family is mainly Dominican, the culture is so flamboyant in a lot of ways, I don't remember not caring about clothes.
Your influences share a connection to simply being real with yourself, which most might deem as being too heavy or narcissistic in this day & age. How do you combat those stigmas and does it influence your work for the better or worst?
Vulnerability is something I really admire and work towards getting better at. You cannot spend time telling anyone's story but your own, so I think it's okay to be narcissistic. It needs to be encouraged a little more actually. Get more in touch with yourself and know who you are when people ask. Humility is always abundant,  but for some reason, real confidence is scarce. That only comes from being real with yourself and your presentation.
Did COVID amplify your creative process and/or the decision to venture elsewhere creatively?
It was definitely up and down. I knew I needed to be a star. My situation wasn't cutting it and I wanted to come out of it with something to show for it. Overall I will say that the isolation did more good than bad. It made me sit entirely with myself with nothing but time. I bought all the recording equipment and sat in my room and focused on what I wanted as an Artist. I was trapped with a friend of mine (@prodbylost_ny) and he was really patient with me. There was no more room for excuses so I really had to sit with myself and take it seriously . 
Your fashion designs have this aura of being ahead of the times. Do you often feel isolated because of that or does it keep you in touch with your line of work?
I definitely feel isolated but I've also had a huge shift in perspective and I really love the isolation now. Although I enjoy being able to connect, I don't think I worked and researched this much to grow as an artist just to be easily replicated. It's okay if they don't get it right away – I've become more okay with my role as an artist and introducing new ideas, instead of just ingesting others.  
Who are your musical influences? How has their music shaped your decision to leave your foundation in fashion to risk a career in music? Do you look at it as a risk?
I have so many, mainly women. I feel more connected to their fluidity and desire to morph. I love Shygirl, I love Shug, and I really love twigs because she shares a similar story to mine. I had to spend time in the background observing and learning so that when my time came I was in control and rehearsed. I've learned it's really okay to strike when, and only when, you are ready. I'll never leave fashion – it got a grip on me. Plus, we love taking risks. 
In your bio, you highlight the Lion, the Witch, and the Wardrobe? What books are you currently reading right now?
Fahrenheit 451. It was one of my favorites as a kid as I'm reading it again to see what parts I missed. Always re-read your favorites. 
Model : Vivero @jaykhendar
Fashion Direction : Vivero @jaykhendar
Photos : Soukayna Dieng @bysoukayna
Hair : Orlando George @hair.og
Story /  Elliott Knight @ell.liott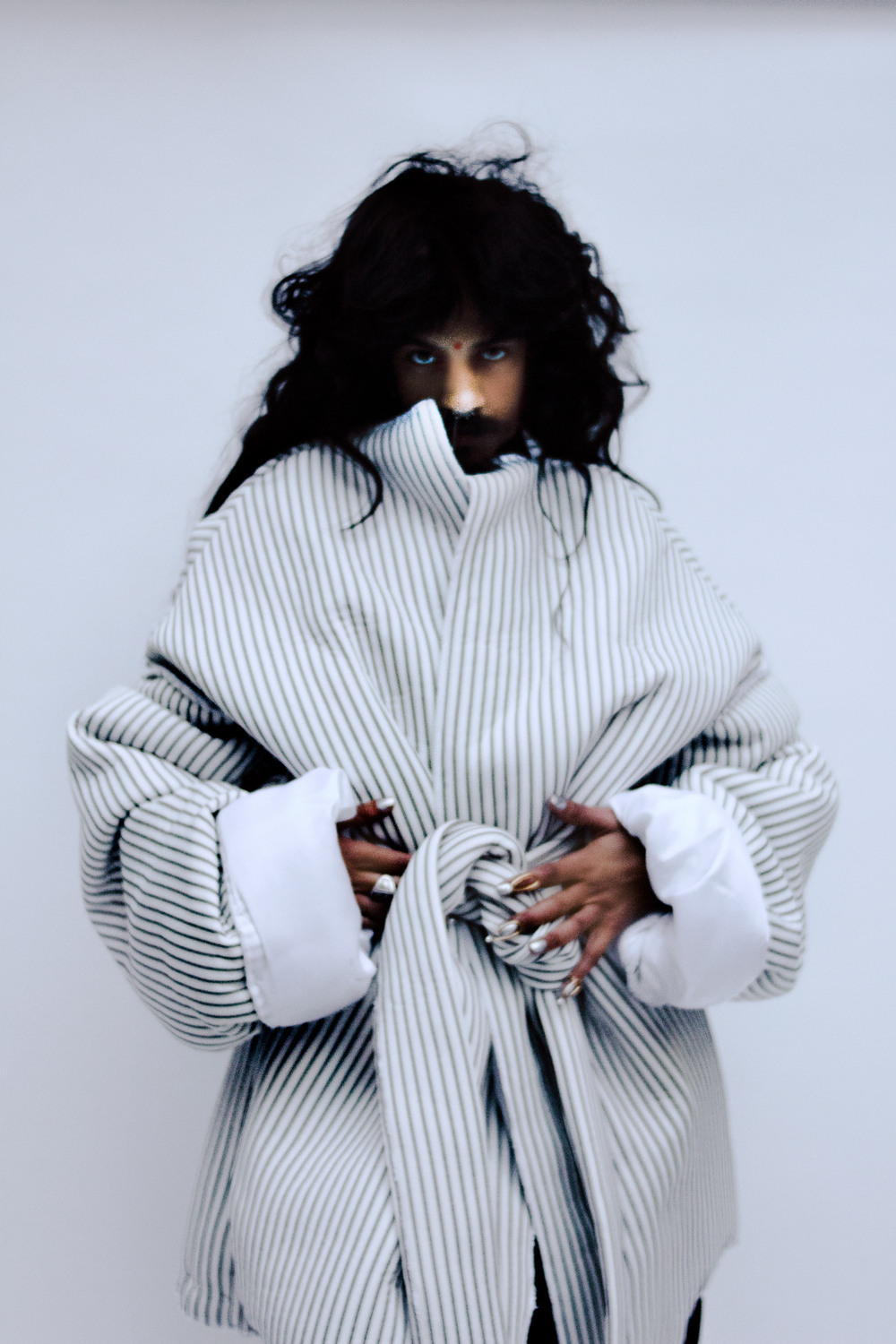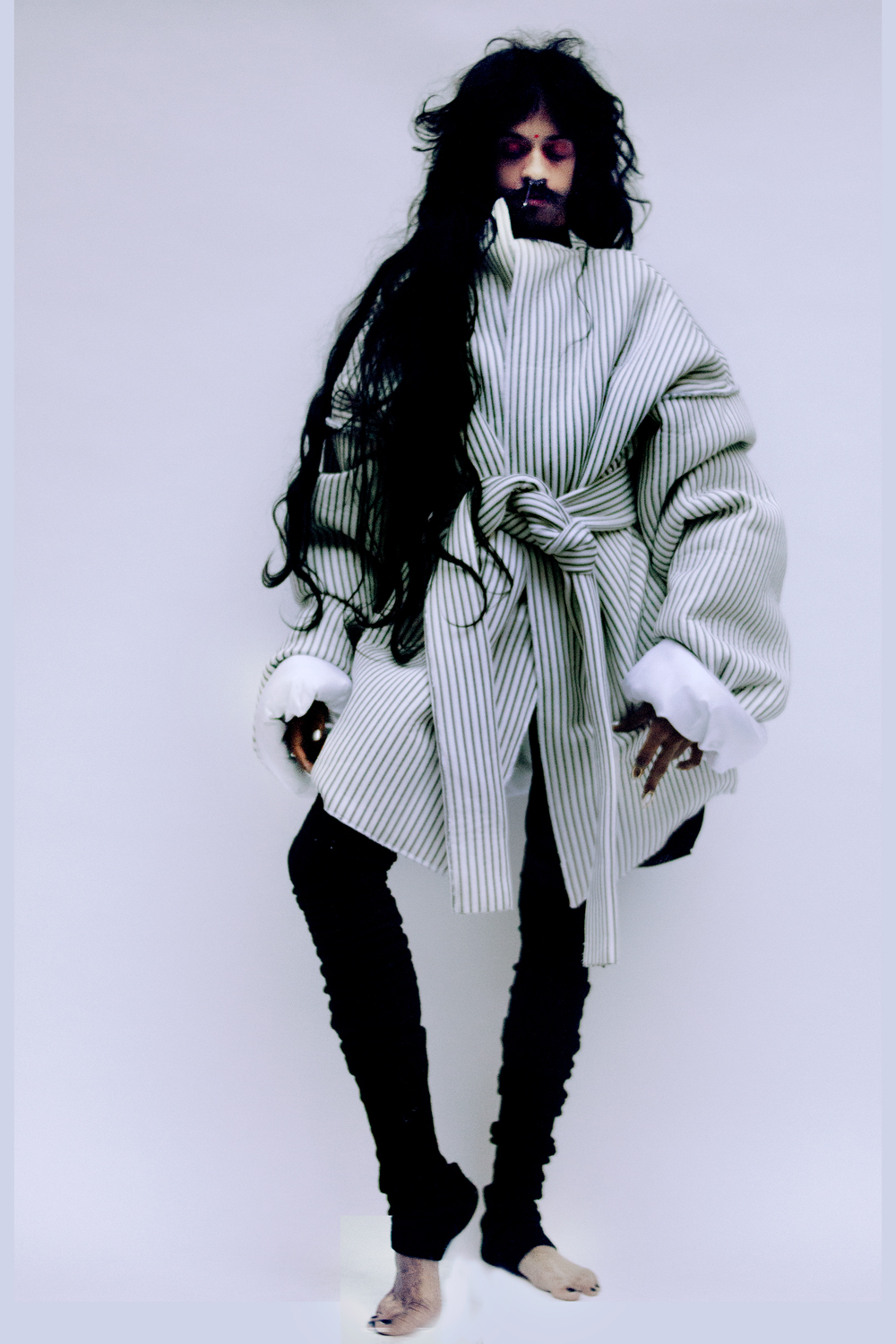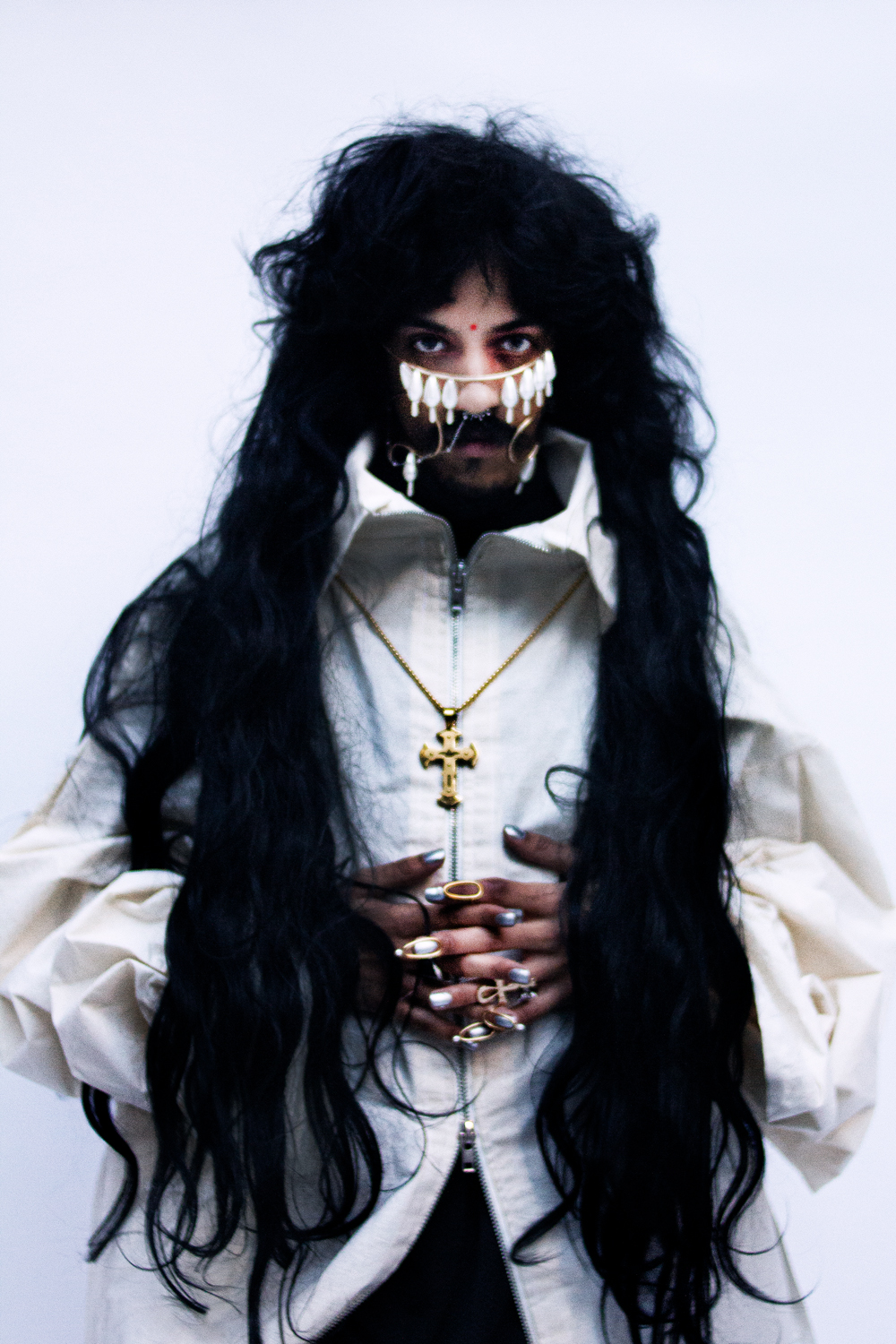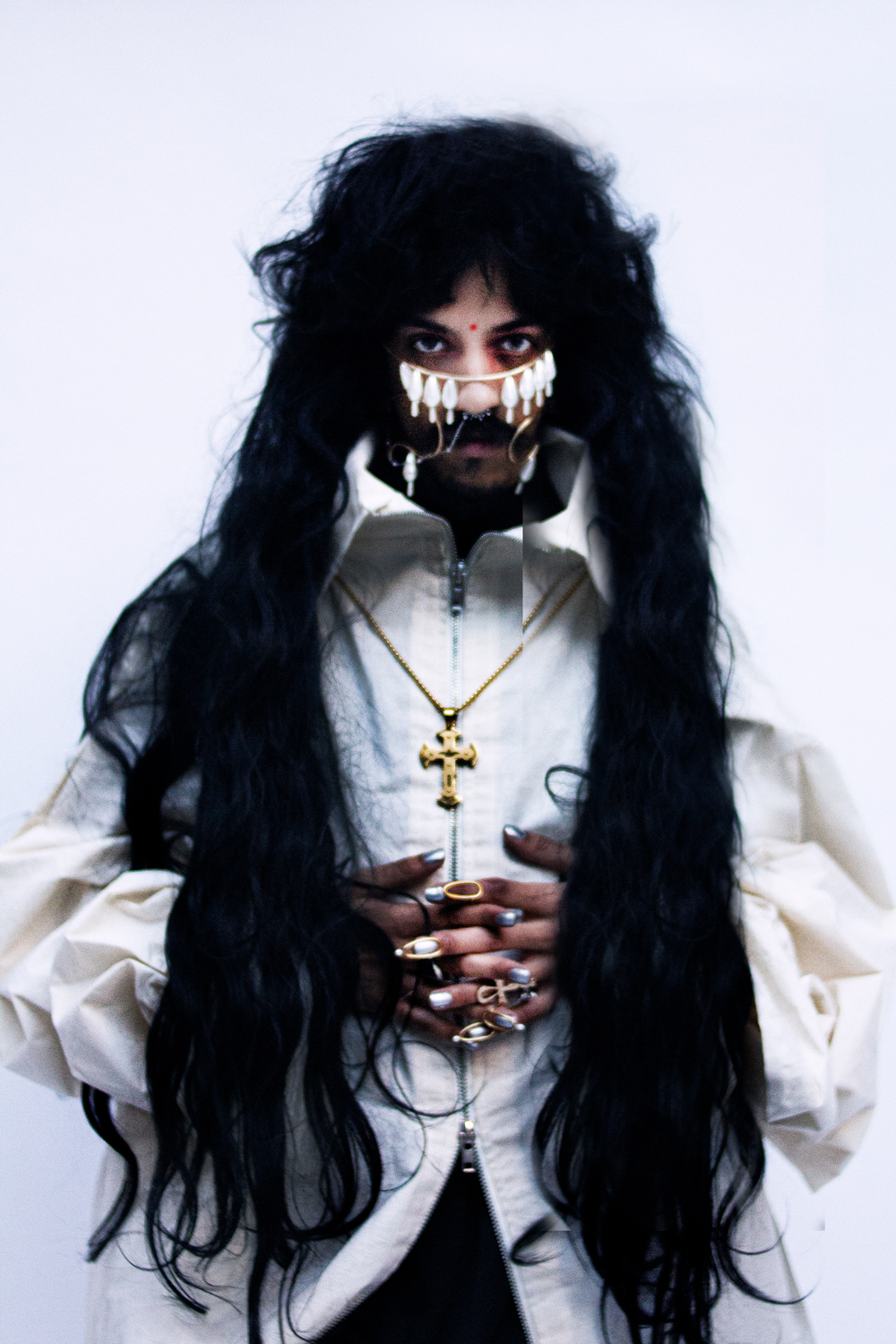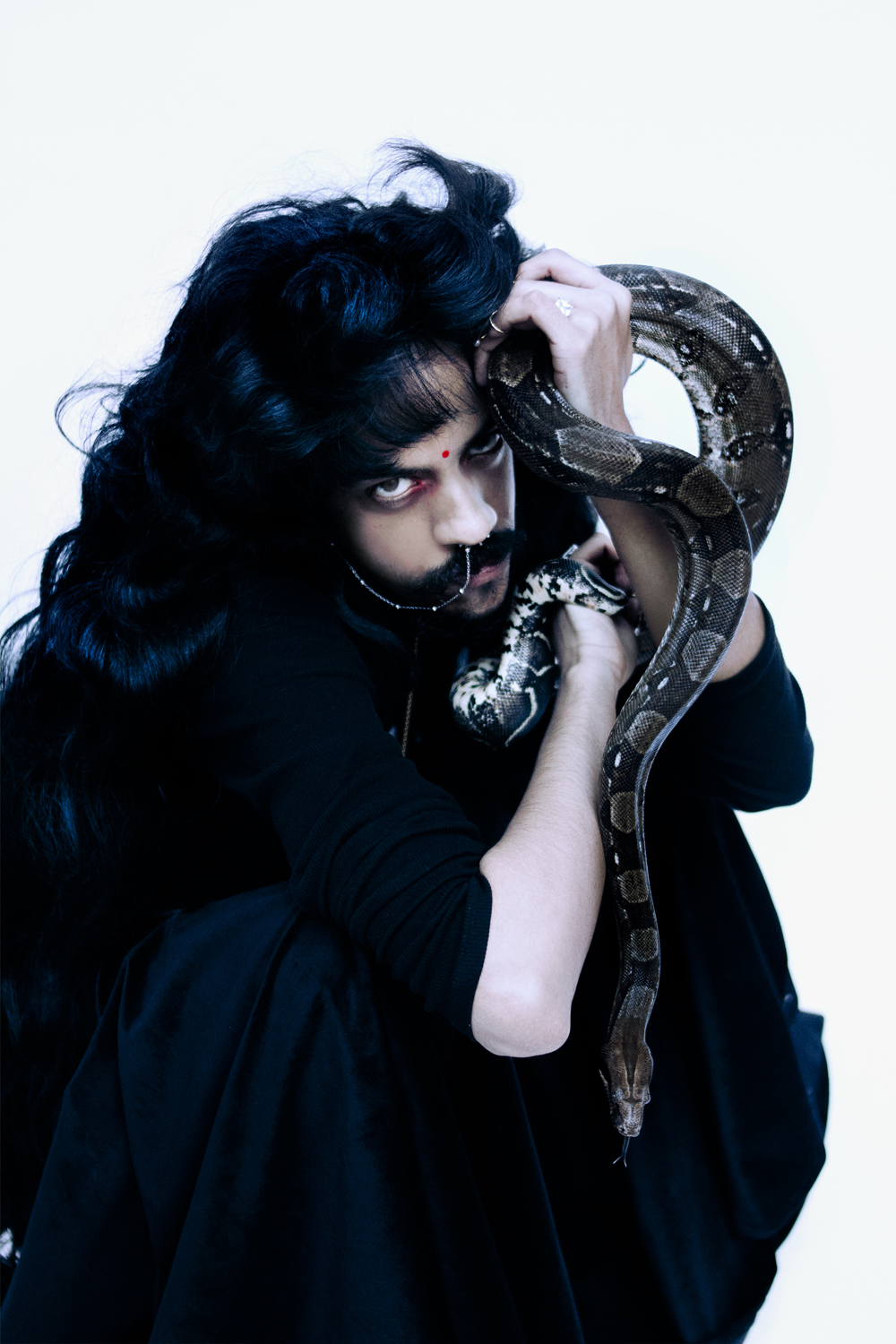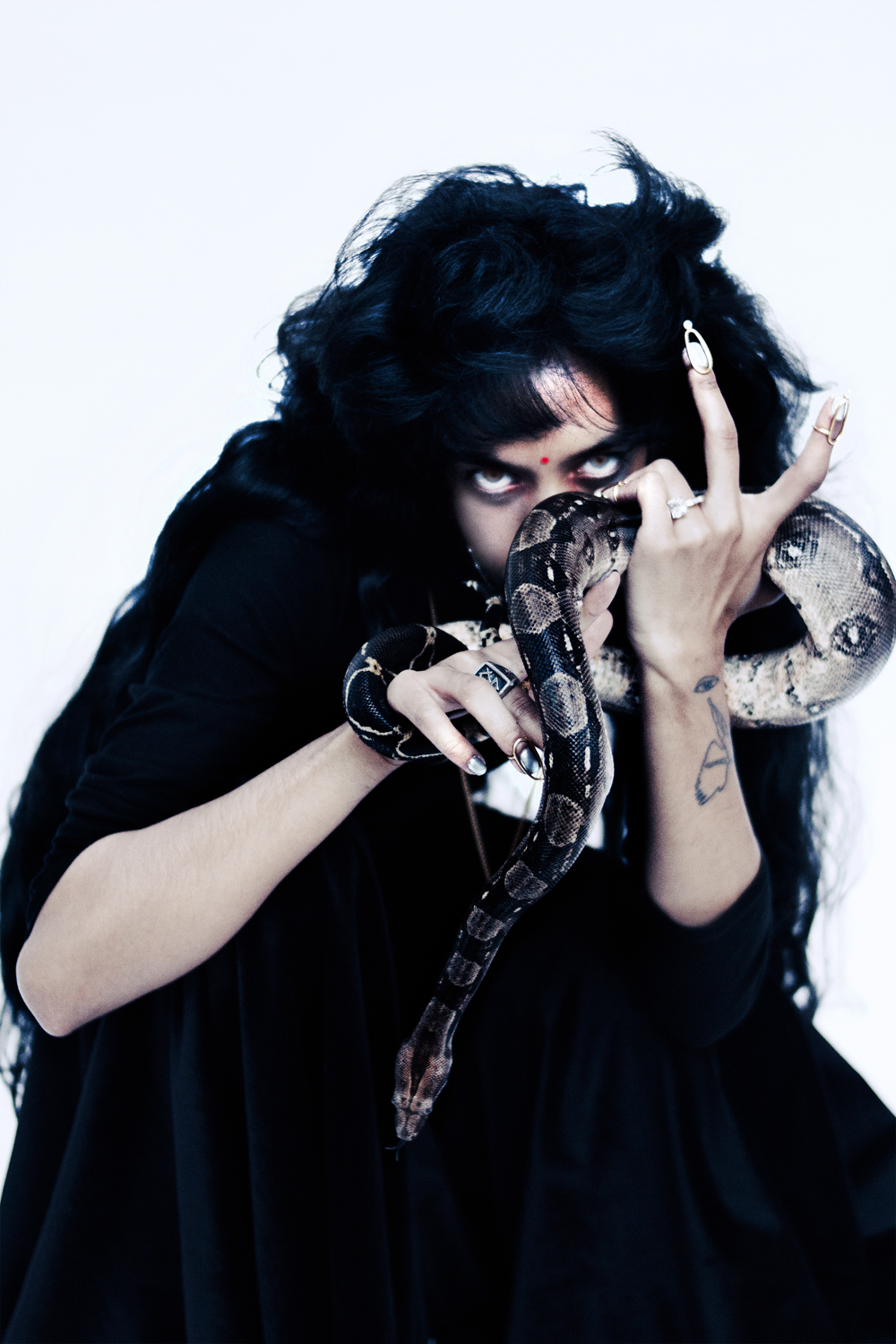 Kimono Coat: @hausofkhendar.
Black Flare Pants: @alessandrotrincone.
Jewelry: Laura Estrada @lauraestradajewelry.
Beige Coat: @hausofkhendar .
Socks : @hausofkhendar