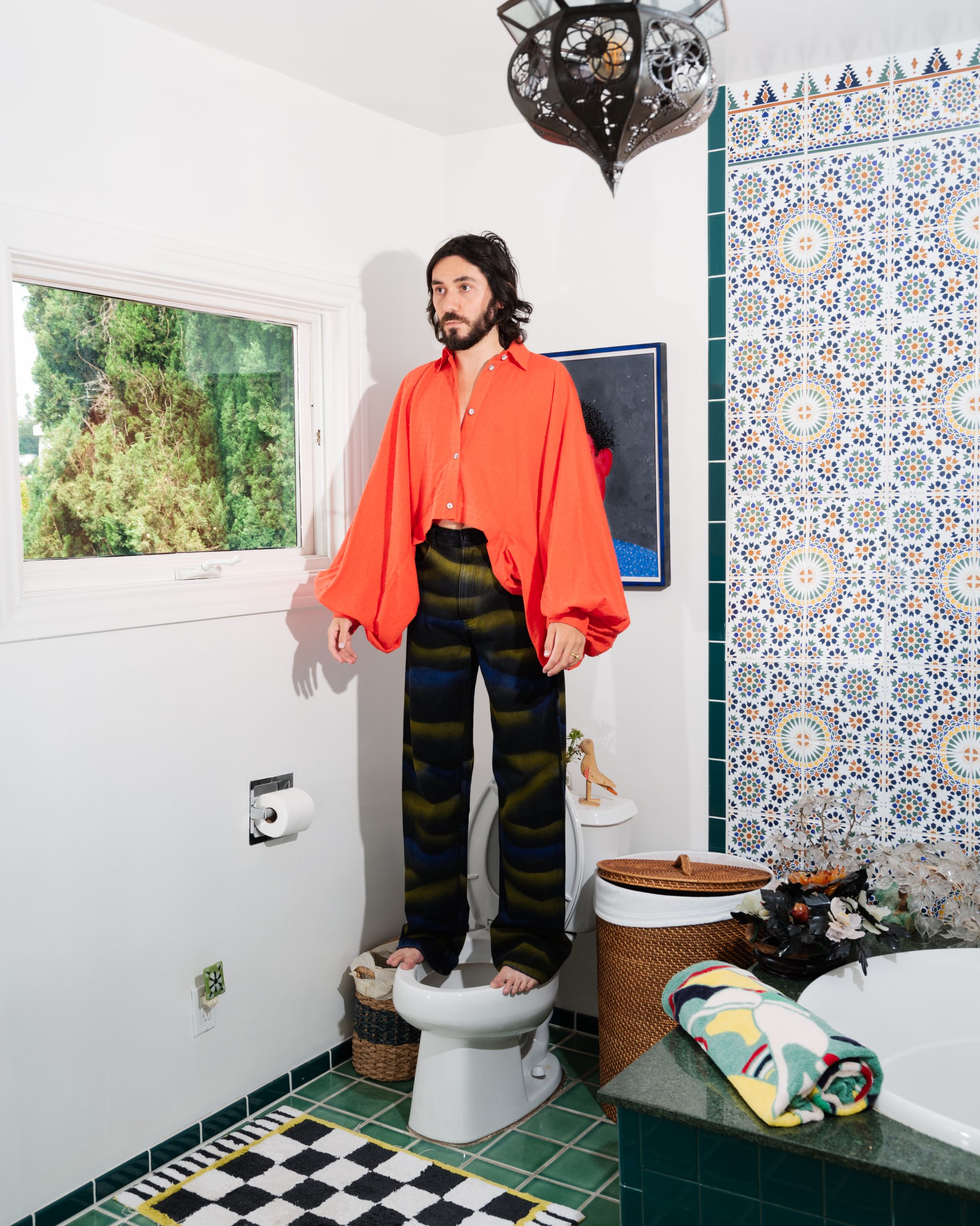 Photographer Evelyn Pustka and musician Loren Kramar are longtime friends who wanted to create something magical during quarantine. Greatly inspired by PPE mask designs from 69us and Lou Dallas, the two artists wanted to bring the idea of starving isolation and performance. What they ended up with was a hauntingly domestic set of photographs that complement the avant-garde and our everyday mundane lives. Together in Loren's home in LA, the friends combined their artistic expertise to produce eight photos that are visually complex and lush.
In addition to this project, Loren has been working on new music and visual elements. One of these projects includes the music video for his song "Cover Girl" which features his soulful voice and a vertical video. These artists' ideas are out of the box and will leave you wanting more.
LADYGUNN decided to let Evelyn and Loren interview each other about the project "Home Alone."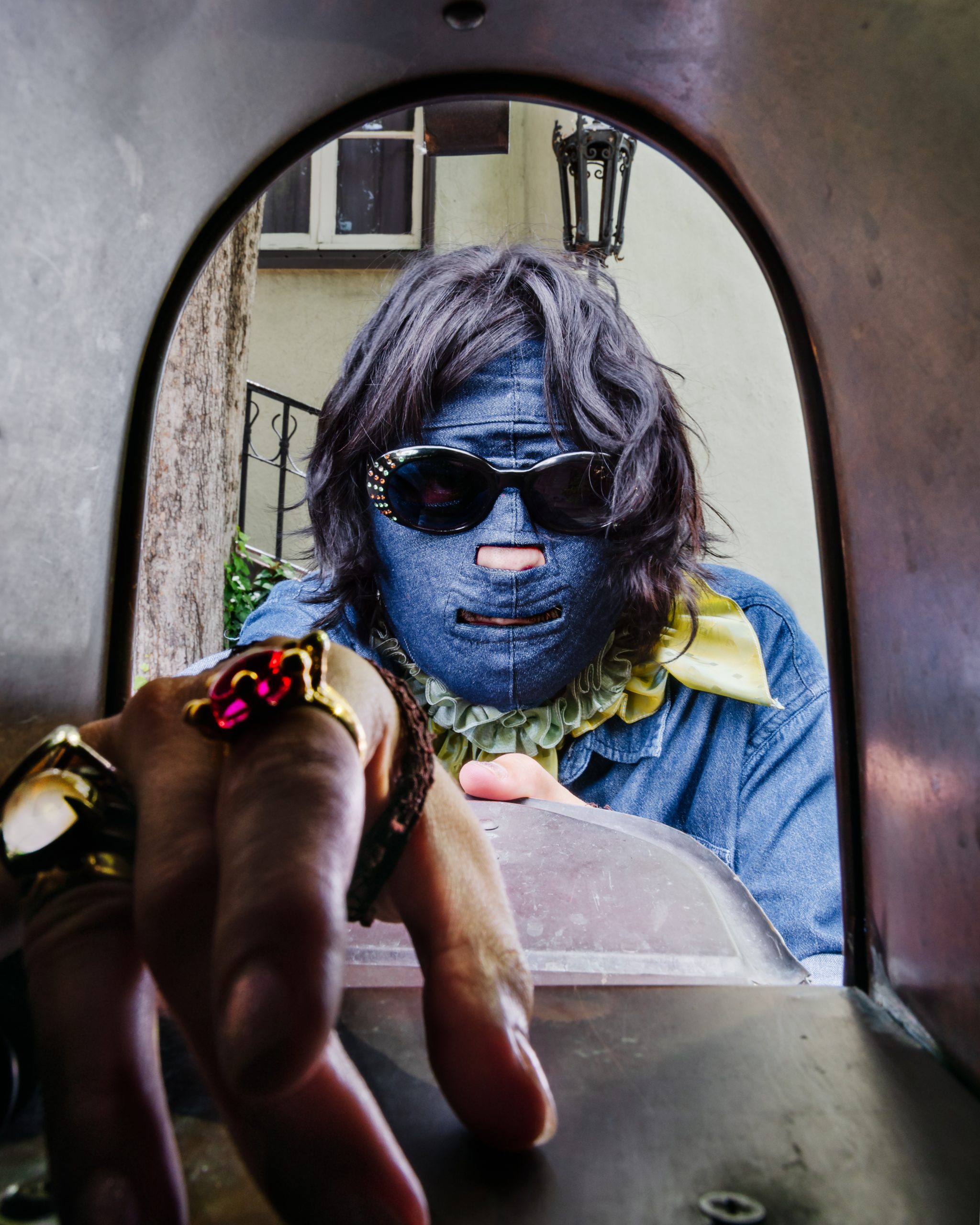 Ladygunn to both Evelyn and Loren: These photos are stunning and yet leave you with a hauntingly domestic vibe. How did you get here in the process? What was the inspiration process? 
Evelyn: I exceedingly admire Loren's fusion of deep emotions, surprising styling, and nuanced humor within his music and performances.  I wanted to amplify in the images this persona he has so well curated.  I imagined Loren in a dream-like state – stuck in his house like the rest of the world. What would it look like to spend a day with Loren in a lush realm that surrounds his isolation? I was thrilled with the designers we collaborated with – Eckhaus Latta, 69us, Mondo Mondo, and Lou Dallas.  I have been following each of them for years. The pieces we were given to work with inspired me to create this extravagant and isolated sad clown, who no longer is performing for a live audience but instead performing banal tasks around the house, existing only with himself and the adjoining greenery and domestic setting.  A sense of play is important within my work behind the scenes and within the image.  I want the viewer to chuckle a little while finding themselves elsewhere on the spectrum of emotions.  A mixture of humor and beauty can become a skeleton key into a world of possibilities.
Loren: Evelyn and I had worked together on a few Lou Dallas shoots and it was clear that we had a special collaborative bond.  Creative relationships are extremely important to me and I do my best to honor them. What always impressed me about Evelyn's work is its narrative tension. Her pictures imply complex histories and scenarios, which is to say they have lives. She has a real gift for creating and capturing drama. Going into this quarantine shoot, I think we both wanted to create images that explored the theater of solitude.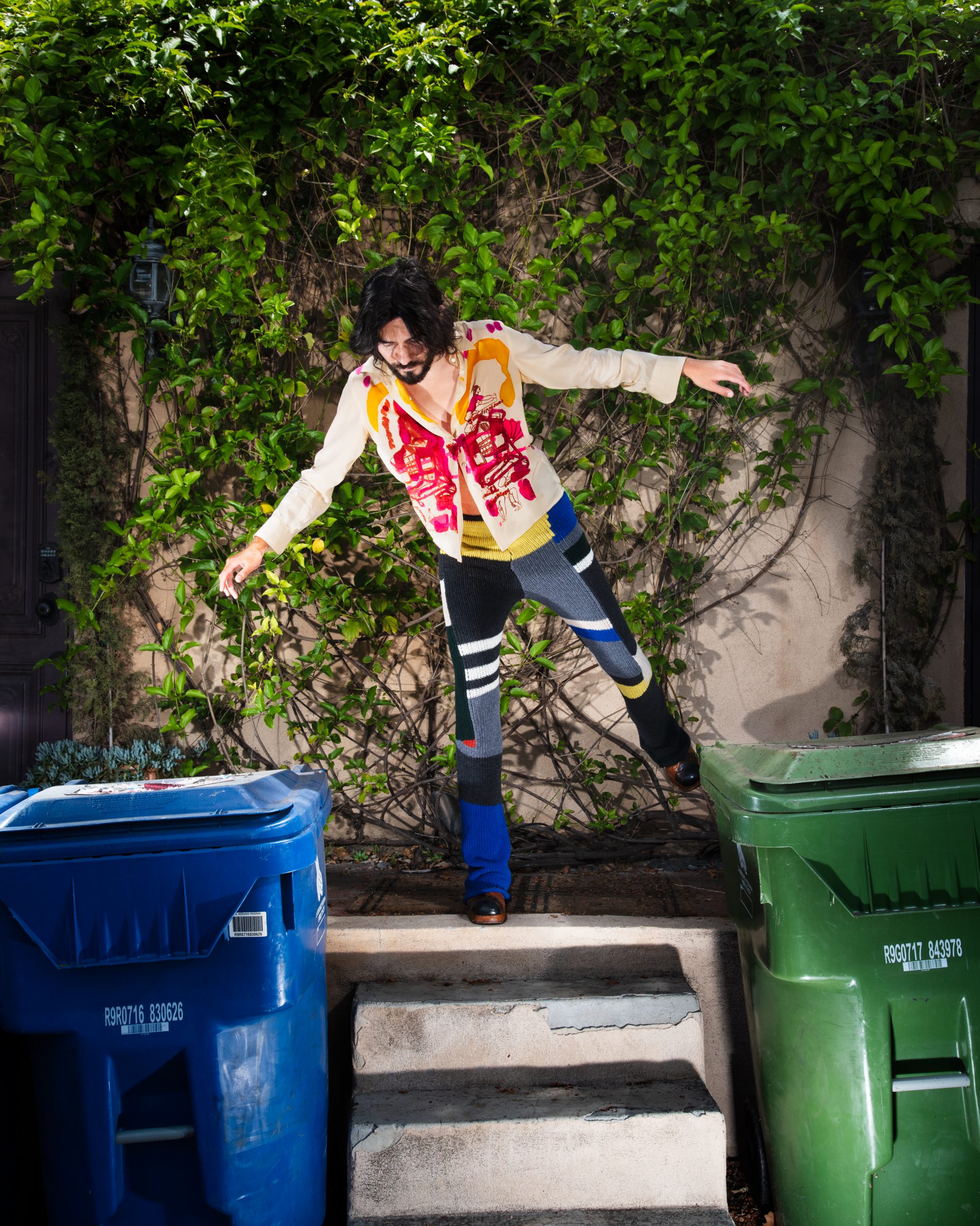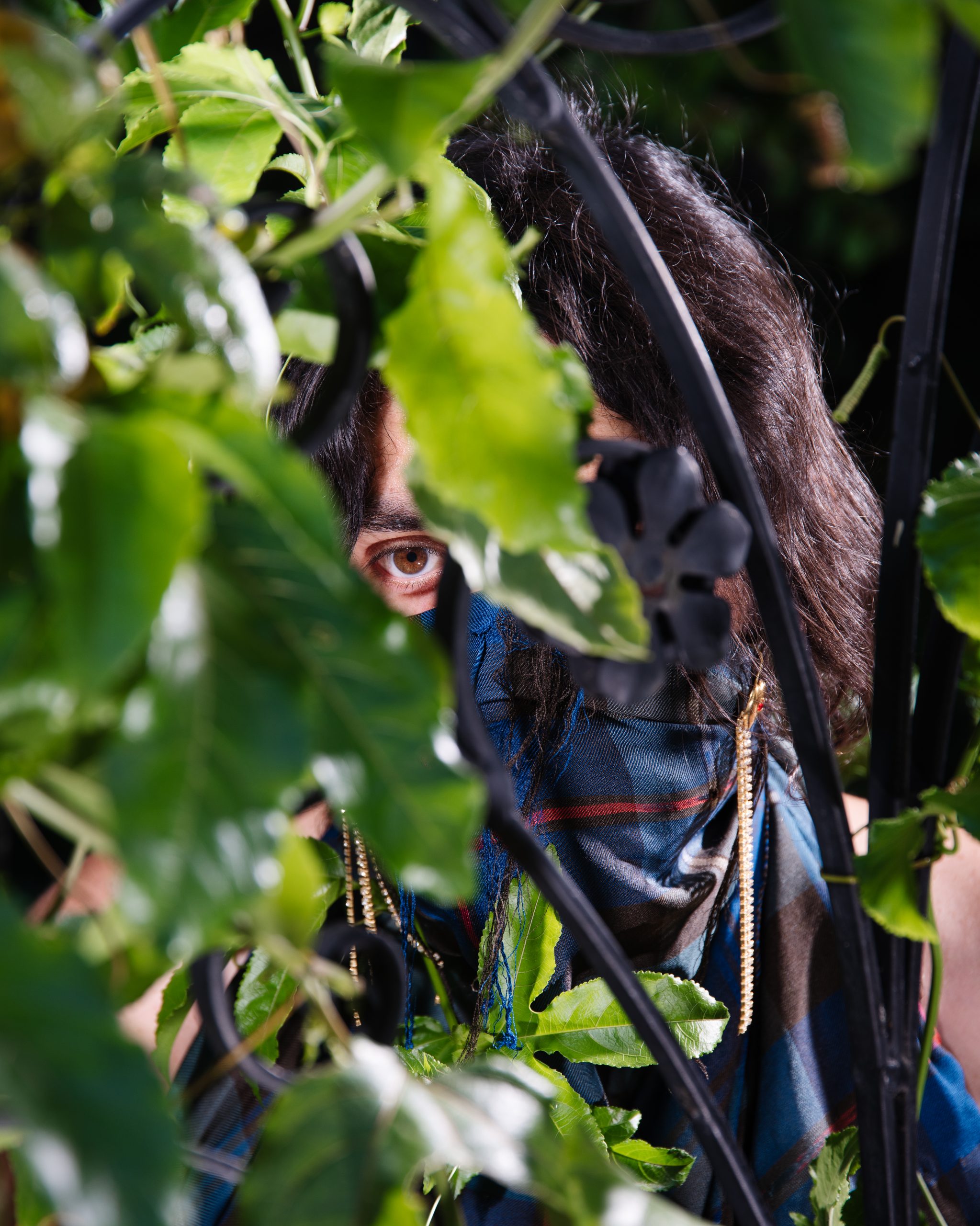 Evelyn to Loren: So Loren, what have you learned about yourself while in quarantine?
Loren: I've learned that I'm quite adaptable! There is still so much that is unknown in regards to performing live so I'm just doing my best to reach people in unexpected and meaningful ways.
Ladygunn to Evelyn: What was the hardest part of photographing from a socially safe distance? 
Evelyn: I never knew photographing with a mask would fog up the viewfinder, similar to how sunglasses get fogged up.  Just took some patience and a cleaning cloth to get through.
Evelyn to Loren: Which is your favorite photo from the series?
Loren: I think we really achieved something special with the chicken-in-the-oven shot. The smoke feels like an allusion to the moment a magician pulls a rabbit out of their hat following a spark and a puff. In a way, the chicken becomes a sidekick to this clownish madman, which I love.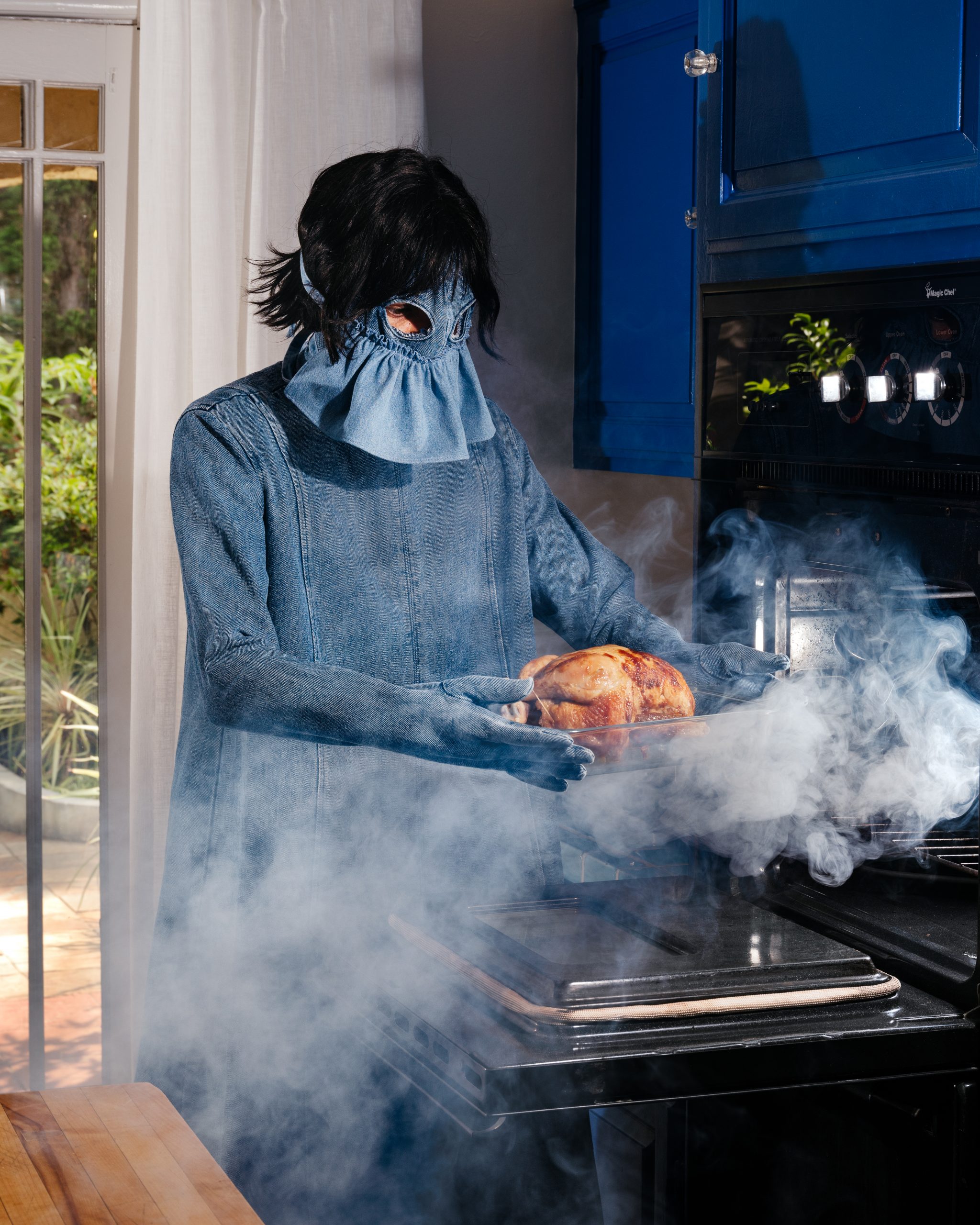 Loren to Evelyn: What's been visually driving you while locked in quarantine?
Evelyn: A lot of my work is stemmed from dreams. There has been no better a time to dive headfirst into rendering my own dreams than now – stuck inside for six months.  I have been trying to enhance my dream state by reading fiction novels by innovative writers such as Octavia Butler, Jeff VanderMeer, and Haruki Murakami.  In addition, I drink mugwort tea, known for its ability to induce vivid dreams.  I have also been watching some incredible films such as House directed by Nobuhiko Obayashi, Eyes Without a Face directed by Georges Franju, Asparagus directed and hand-painted by Suzan Pitt, and I could go on and on.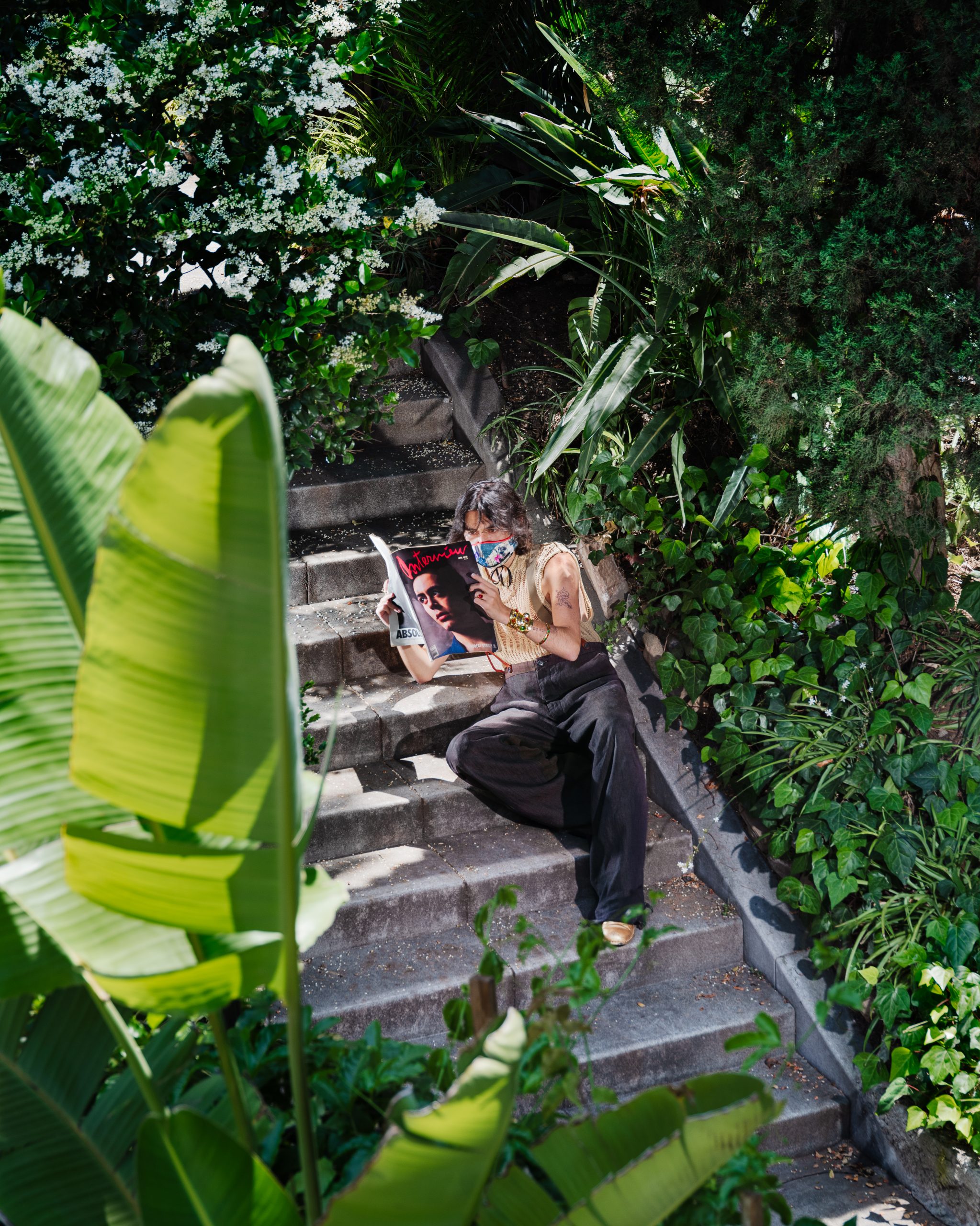 Ladygunn to Loren: Why Interview Magazine as a prop? 
Loren: I love any magazine cover that shows a face as big as it can be. The Interview magazines from the '80s really did it best. I think of the use of the magazine as a sort of visual gag – Robert Downey Jr.'s face being an extension of my own – as a mask or a projection of my ambition. I really love visual echoes in photographs, which we have a few of in this series: the face echo in the Interview shot as well as the pink panther shot where the puppet and I are wearing matching Mondo Mondo necklaces. Mondo Mondo is an echo in itself!
Loren to Evelyn: What do you want to add to the world with your photography? 
Evelyn: When viewing new work, particularly during quarantine, I have been scrolling through social media– the quick swiping through 2"x2" images does not always yield much leeway for creating.  It is becoming increasingly more challenging for artists as gallery shows become virtual or worse, canceled during these last couple months.  It has got me thinking of how to sustain a practice in a virtual world.  I'm not sure if I will ever grasp the answer entirely, but I have seen an interesting shift of how images are being made and presented that gives me a glimmer of hope for a much-needed revisiting of the intentions and inclusivity of the art world.  Work I am most excited about encompasses rule-breaking and surprising aspects that catch the eye and make you want more– to see, to touch every screen-illuminated, say, blade of grass within the image.  Images are so important right now for many different reasons: to offer a peek into each other's experience dealing with isolation, to share the rage and utter sadness regarding police brutality, to re-create a dream state, to escape reality for just a little while.  It's hard to say what I can add individually.  I really think during these times it's more of a communal effort to build each other up and create something out of the ashes.
Evelyn to Loren: What projects do you have coming up? What do you think is the importance of putting out art during this time?
Loren: I'm releasing more music this fall. I just did a live stream hosted by Baby's All Right with Francis & The Lights and John Early, so I'm planning something just as celebratory for the next release. Regarding the importance of art during this time, I'll say this: I have always found that art is like faith. It allows us to believe in each other. Now more than ever, I cling to that belief.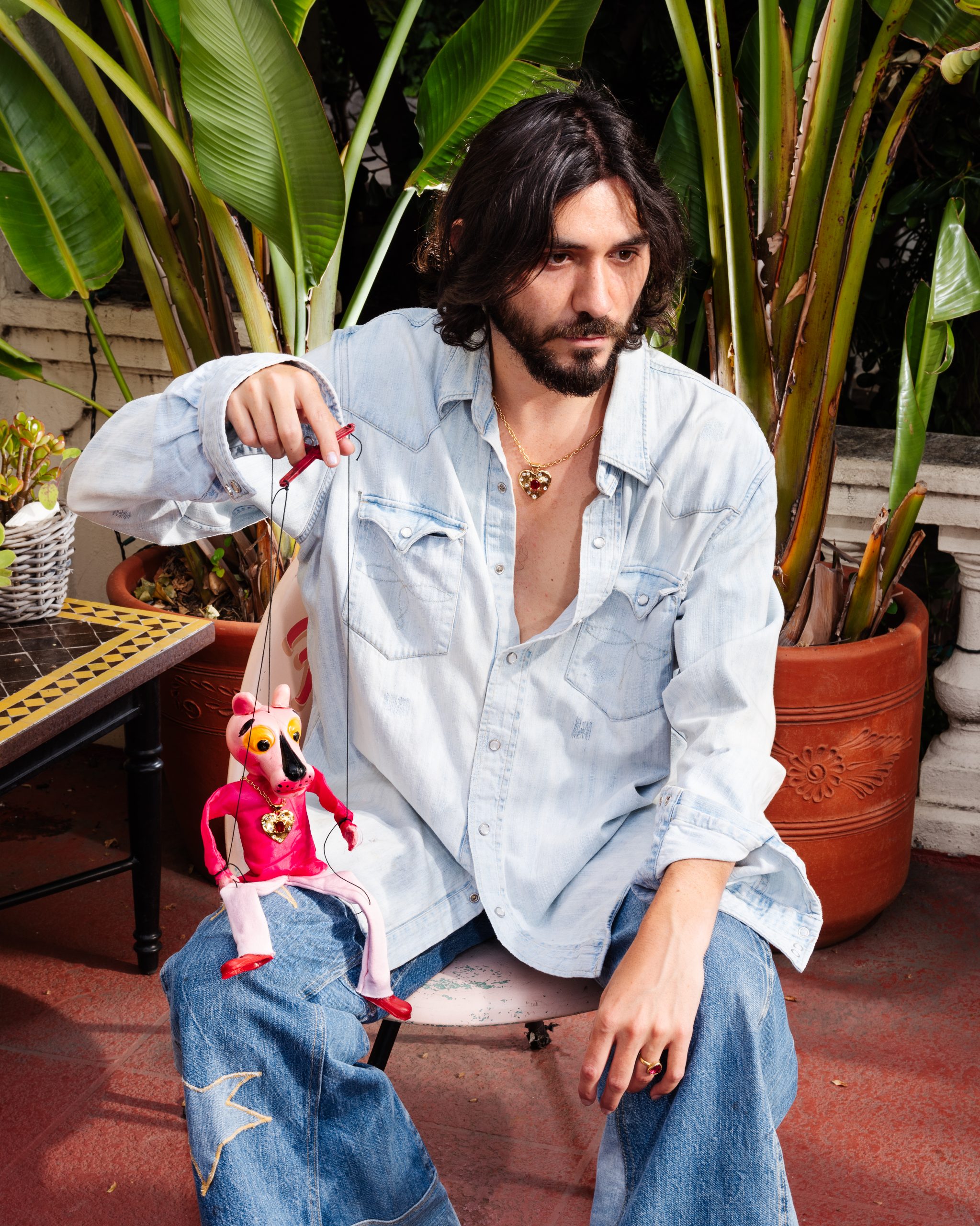 CONNECT WITH EVELYN
INSTAGRAM // WEBSITE
CONNECT WITH LOREN 
INSTAGRAM // FACEBOOK // SPOTIFY
photos / Evelyn Pustka (@evelpust)
model /  Loren Kramar (@lorenkramar)