Story + Photos // Arturo Evaristo 
"What do you think of the motorcycle jacket?" Natalie confidently texts me, accompanied by a striking selfie from the dressing room. "I know we don't have a stylist for the shoot, but something inside me says we should rock this jacket…" Her gut instinct speaks volumes, and as a cancer, she understands the power of trusting her intuition. Governed by the moon, her confidence in choices can fluctuate, but she embraces her newfound independence and embarks on a fresh journey, armed with a remarkable list of achievements that few could only imagine. While signing to a major music label is a dream for many musicians, Natalie La Rose courageously chooses to trust herself, part ways, and pave her own path as an independent artist. Unleashing her true artistic expression and unwavering vision is the very essence that has brought her to this remarkable point in her career.
With her captivating voice and a versatile style that seamlessly fuses pop, R&B, and dance, she has forged a unique sound that resonates deeply with listeners. From her breakout hit "Somebody" featuring Jeremih to her collaboration with Fetty Wap on "Around the World," Natalie's music not only reflects her personal experiences but also delivers empowering messages that transcend boundaries.
Excitement builds as her highly anticipated single, "THE WAY," release on, July 7th. We had the privilege of sitting down with this remarkable songstress to delve into her current journey, exploring her newfound freedom as an artist, and discovering the exhilarating prospects that await us in her forthcoming endeavors.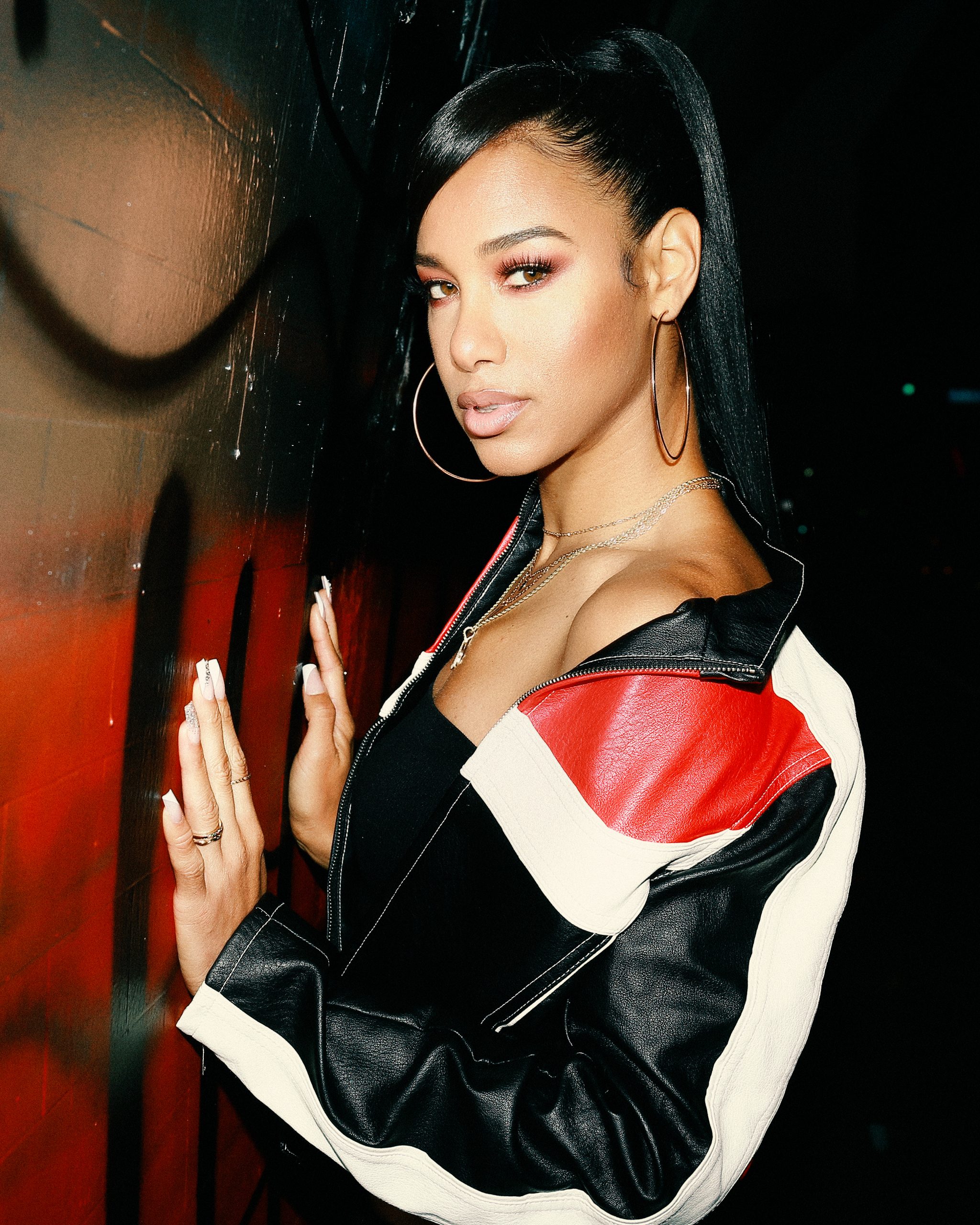 Natalie, it's a pleasure to see you back in the music scene! As you prepare to release new music, what can your fans anticipate and look forward to from your upcoming project?
First of all, thank you so much! I know it's been a while since I consistently dropped music, but it definitely feels good to be back in motion. At this moment I'm mostly focused on dropping singles, get the fans reacquainted and invite the new listeners into my world. They will see a lot of sides of me that they haven't seen before. And I'm super excited to share them!
As an artist, what prompted your decision to become independent? How has this newfound freedom influenced your creative process?
I realize that with being independent, I have so much more freedom. I can decide what song I want to drop next and when I want to drop it. It's something I wasn't able to do when I was signed to a major label. I always found myself waiting for someone to approve the release of a new song, and at some point, when I didn't get approval for any song, I knew I had to change course and go my own way. Of course being independent has its own challenges, I don't have the big budget or a big label behind me and my team is much smaller. And with more freedom comes more responsibility, but I do have to say that it makes me feel more at peace to know that I'm in control of my career.
Could you share some insights into the inspirations behind your new music? Any particular experiences or personal growth that shaped the direction of your sound?
A recurring theme in my music is empowerment, doing things my way and getting out of situations that don't serve me. So I would definitely say that I'm writing songs from my own experiences. I like to be playful with rhythm in my music and my vocal cadences. I'm still a dancer at heart so whenever I come up with songs, I usually already think about how my songs would be performed on stage.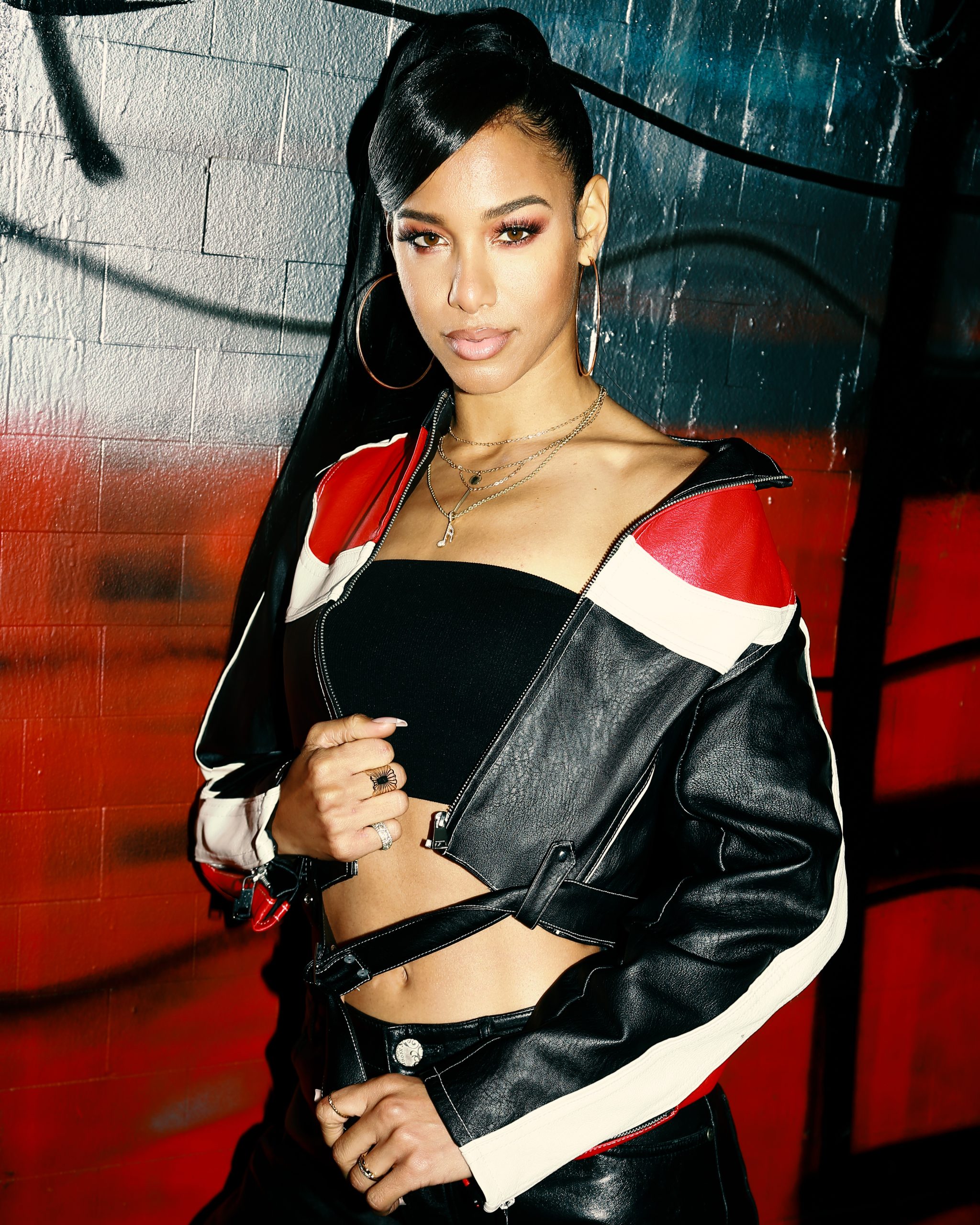 You collaborated with some incredible artists in the past, such as Jeremih and Fetty Wap. Can we expect any exciting collaborations on your upcoming projects?
I'm definitely looking forward to collaborating with different artists. I'm so inspired by the music that's out now and there's so many talented artists out there. I love listening to Afro music these days, so a collaboration with an Afro artist would be amazing.
During your hiatus, did you have any notable experiences or moments that fueled your desire to return to music?
During my break, which a lot of that was during Covid as well, I kept writing and recording music. So I never really stopped making music, but I did try to find ways to keep me inspired and that's how my love for DJing grew. I've always been the person that would take care of the playlist during parties because I love spreading good vibes with music. so I thought, if I'm not releasing any music right now, why not play music ? I'm having a lot of fun with it. Lately I started doing live sets on my TikTok. I really love the love I'm receiving and how they're always looking forward to seeing me play.
Taking time off from the spotlight can be a transformative experience for artists. How has your time away impacted your artistic perspective and musical style?
I've noticed that today when I write songs I'm pulling from personal experience because I feel the need to tell my story more as supposed to in the beginning, when my songs were more general and not necessarily about just me.
As an independent artist, do you feel a greater sense of responsibility and creative control over your image and sound? How does this affect your approach to your craft?
I've always been very vocal and clear about how I want to look, how I want to sound, and how I want to present myself. I think nowadays, it's easier to execute my vision, because I'm not dealing with people or companies who have a different idea of who I should be. Instead, I surround myself with people who want to help bring my vision alive.
Your breakout hit "Somebody" was a massive success. Looking back, how has that song shaped your career and influenced your artistic journey?
Somebody has opened so many amazing doors for me and changed my life forever. I've toured around the world, shared the stage with some of the biggest artists and made so many amazing memories. That being said, I do think the instant success with my first single was a bit of a gift and a curse. I never got the chance to ease my way into the music industry, and to gradually grow a Fanbase. And because of that, a lot of people just saw me as a lucky girl that had overnight success, but weren't aware of  the years and years of hard work and sacrifice I put in to get to that point. I have so much more to offer and I'm excited to show the world.
In the ever-evolving music industry, what are your thoughts on the current state of R&B and pop music? How do you see your music fitting into these genres?
It's always been hard for me to define the genre of my music. I like to fusion styles together so I often call it  rhythmic music or soulful Pop. And then some of my other songs might have more of a Caribbean flavor. So I prefer not to box myself in within a genre. Some songs might be more R&B, and some songs might be more pop. I do love how all genres are so well represented these days. When you look at the top 10 of the billboard hot 100 right now, you see a beautiful mixture of R&B, pop, hip-hop, country, and Latin music and I love to see that.
As an artist, what are some of the challenges you faced during your hiatus, and how did you overcome them to come back stronger than ever?
As I mentioned earlier, during the time that I wasn't releasing any music, I developed a love for DJing. That really kept my love for music alive and significantly grew my love for DJing at the same time.
I even decided to incorporate a DJ set into my 45 minute show. I start my show on the turntables, and during the show I come from behind my booth and start performing my songs with my dancers. It makes my show so much more dynamic and unique, I love it!
Could you share any memorable or interesting anecdotes from your journey as an artist so far? Any standout moments that have left a lasting impact on you?
It's pretty tough to pinpoint specific memories or bizarre moments that I've experienced because there's just so many of them! I think I might just have to write a book about my life at some point to share this crazy rollercoaster ride I've been on and still am!
What are your long-term goals as an artist? Where do you envision yourself in the future, both musically and personally?
I absolutely love traveling, so I would love to do some more touring. My ultimate goal is to inspire people (especially young people) in whichever way I can. I'm still developing ideas for ways to do so, and I will keep continuing to build and grow my brand, so that I can maximize the impact of the work that I'm doing.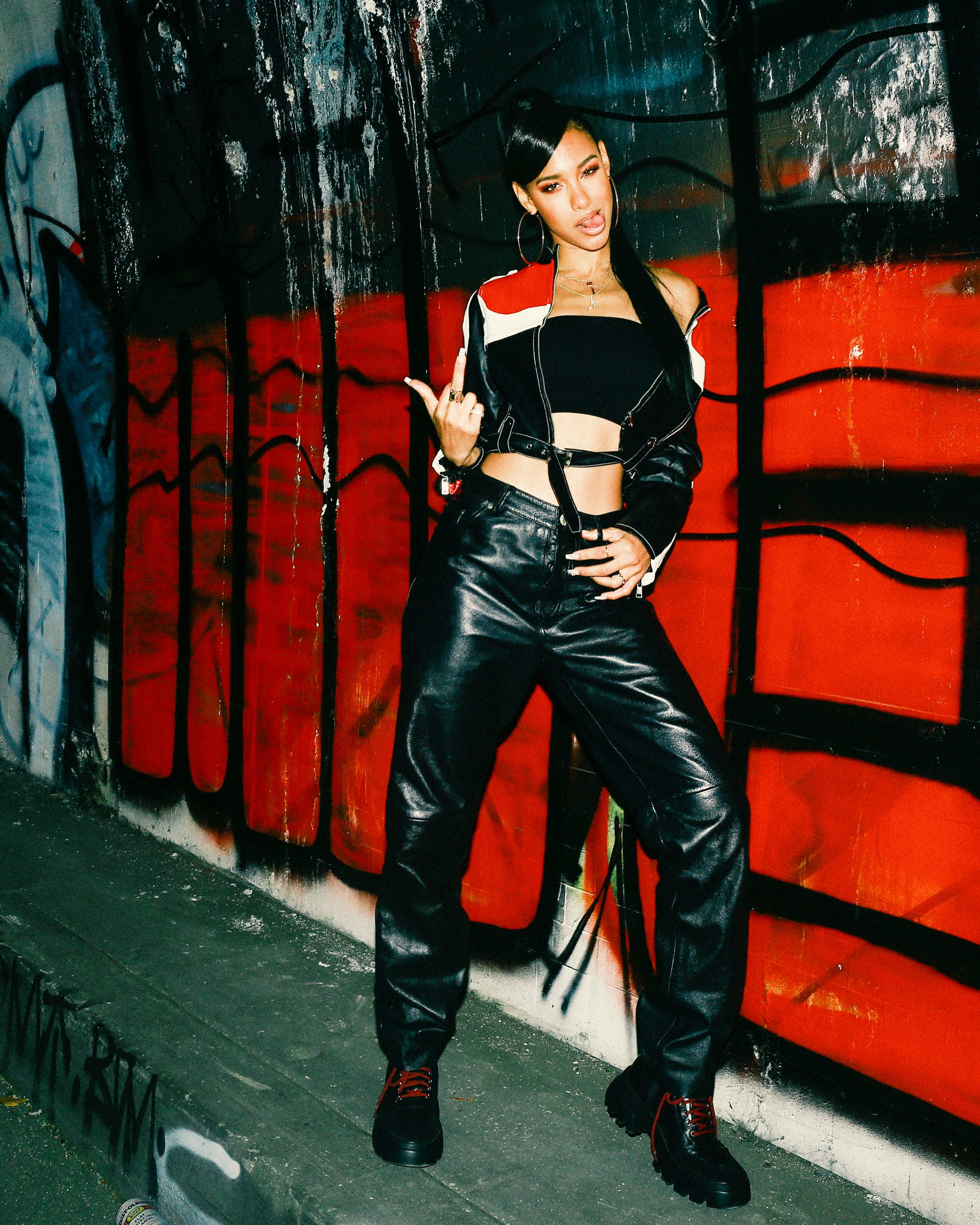 CONNECT WITH NATALIE LA ROSE