You might remember Kelvyn Colt from his vigorous performance at our NYFW Kick off party back in February. Since then he's  become our favorite techno rapper, paving the wave for new European hip-hop artists in the international music scene. Colt first catapulted out of Berlin's underground in 2019 and began touring across the globe gaining notoriety as a creative force in the industrial hip hop scene. Colt represents a generation that find themselves between two cultures. His meaningful and self-empowering lyrics, melodic driven soundscape and unique blend of musicality has helped him build a following that either moshes to his turn up songs or cries to an homage to his mother. "GERMAN ANGST is setting context on Germany, the world and me – and what relationship the three have in the context of fear." Colt tells Ladygunn during our interview as we chat angst, mantras and new music.
Checkout LADYGUNN's exclusive interview with Kelvyn Colt below: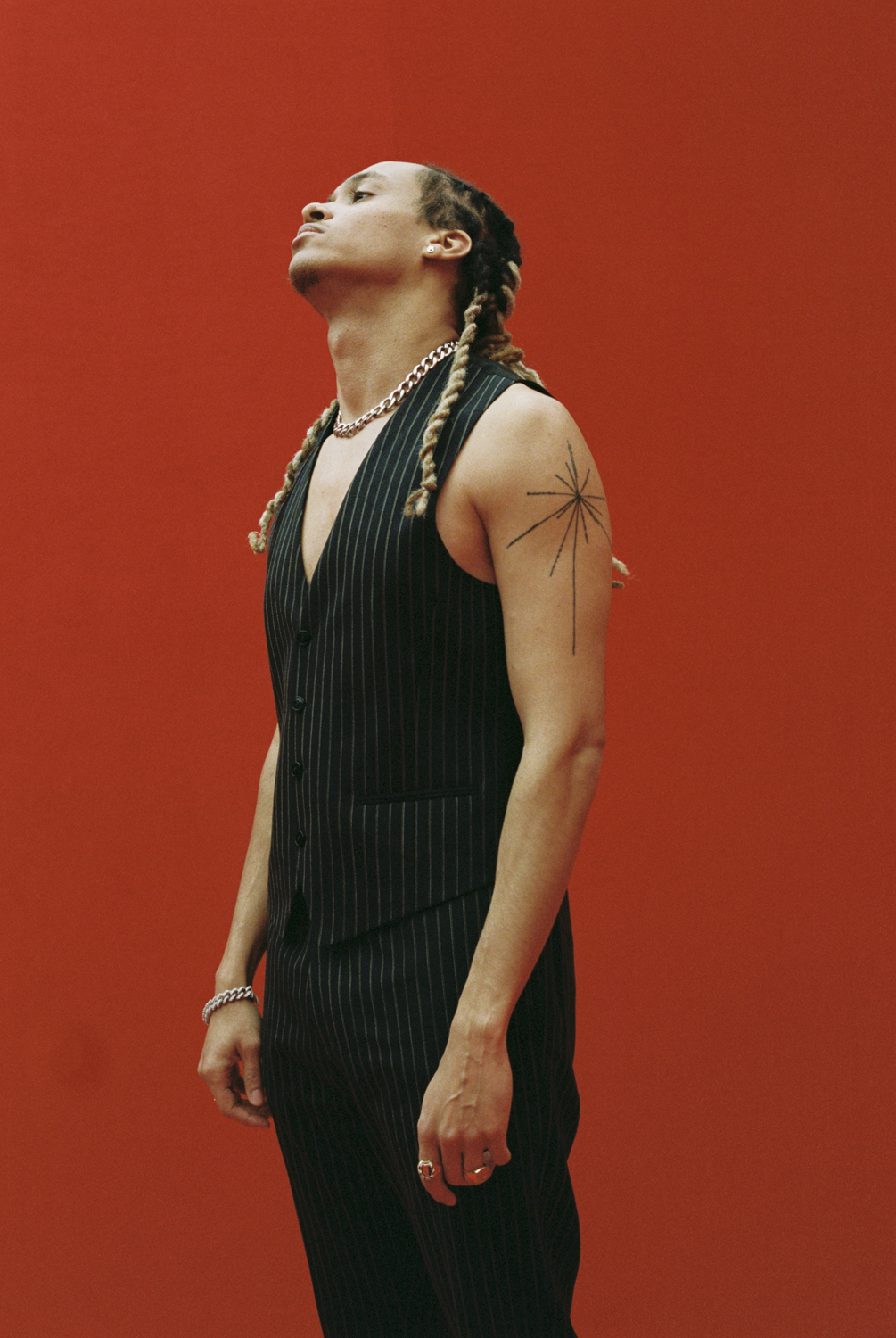 As a German who raps in English, how would you categorize your music and sound?
I am of German-Nigerian descent and grew up bilingual, speaking english and german, in a Turkish neighborhood in Wiesbaden, Germany, which hosts one of the biggest US military bases. I moved to London when I was 19, where I started making a living as an artist and now I live between Los Angeles and Berlin. Reflecting on my upbringing and lifestyle, of which my music is a result, I would say that there is no real genre / box to fit me into. I cross too many borders to just be at home in one place, but industrial and genre fluid I would definitely see applicable here.
What is your favorite track on the project, and give me your favorite line in the song?
"NEUROPLASTICITY" is my favorite song on GERMAN ANGST and my favorite line is: "neuroplasticity, throw your hands up and say neuroplasticity, google it!"
Learn your lesson, remain high (in spirit) and keep it moving. You will get it right on your next cycle.
The song has a lot of great one liners what is your favorite and why?
Which song?  DONTTOUCHMYDRUGS? yess, its cuz the song is about protecting your peace, being shamelessly hedonistic. Its simple, "back up bitch, don't touch my drugs, right!"
What's your dream collaboration?
You & Me
What is your creative process?
I usually find inspiration in everything. But the US is different, everything here is extreme. In Berlin and Western Europe in general, the extreme happens in hidden places, In darkrooms. In NYC & LA the extreme happens in broad daylight, right on the street. If my life outside of America fueled my creativity, my life in America is kerosine.
You burst on the scene in 2018, with big record, Bury Me Alive… How has your music changed?
My music has evolved a lot since then, I have grown as a human and as an artist. After BMA I had other big records like Benz | I know, Emotions etc. but all of these songs have a different sound than Bury Me Alive. I never was really only taking place in one genre, which reflects my and our all lives. some minor, some major but we're all constantly going through changes – thus, the changes in my sound are an extension of me.
You done a lot of collaborations with brands like Louis Vuitton, Prada and Cartier, describe your style?
I don't force it.
Your focus track is "DONTTOUCHMYDRUGS" tell us about that?.. and what drugs shouldn't we be touching?
DONTTOUCHMYDRUGS is a peace of music I made in order to express a side of me that is unapologetically hedonistic. I let go, I celebrate, dance, feel alive, I feel myself with this song and you can too, let this be your drug instead.
Doja Cat just said her next album will be Berlin House music… How would you describe German music scene today?
The Berlin music scene has been on fire, there are so many talented artists that are blending techno, house and rap and pushing creative boundaries. I feel proud to represent a new wave of artists coming out of Europe, but if you want to understand the German music scene in 2023, GERMAN ANGST is all you gotta know.
Will you be touring, where can folks see you these days?
I just played a show in LA and a show in NYC and I am about to announce my European tour. More US dates will follow this year. Catch me live to experience the most lit performance art / concert in your life, that is also a safe space. Join the newsletter at
churchofrage.online
What do you think is most authentic about this project?
I made this project to help me tackle anxiety that I dealt with for the first time in my life, right after the pandemic. I needed something to keep my brain stimulated and my feet moving when I was out and about again.
How do you want to be remembered?
I opened the door. Music has the power to inspire, heal, educate, if I get to play even a small part in opening the door to anyone to feel connected through my music, that's dope.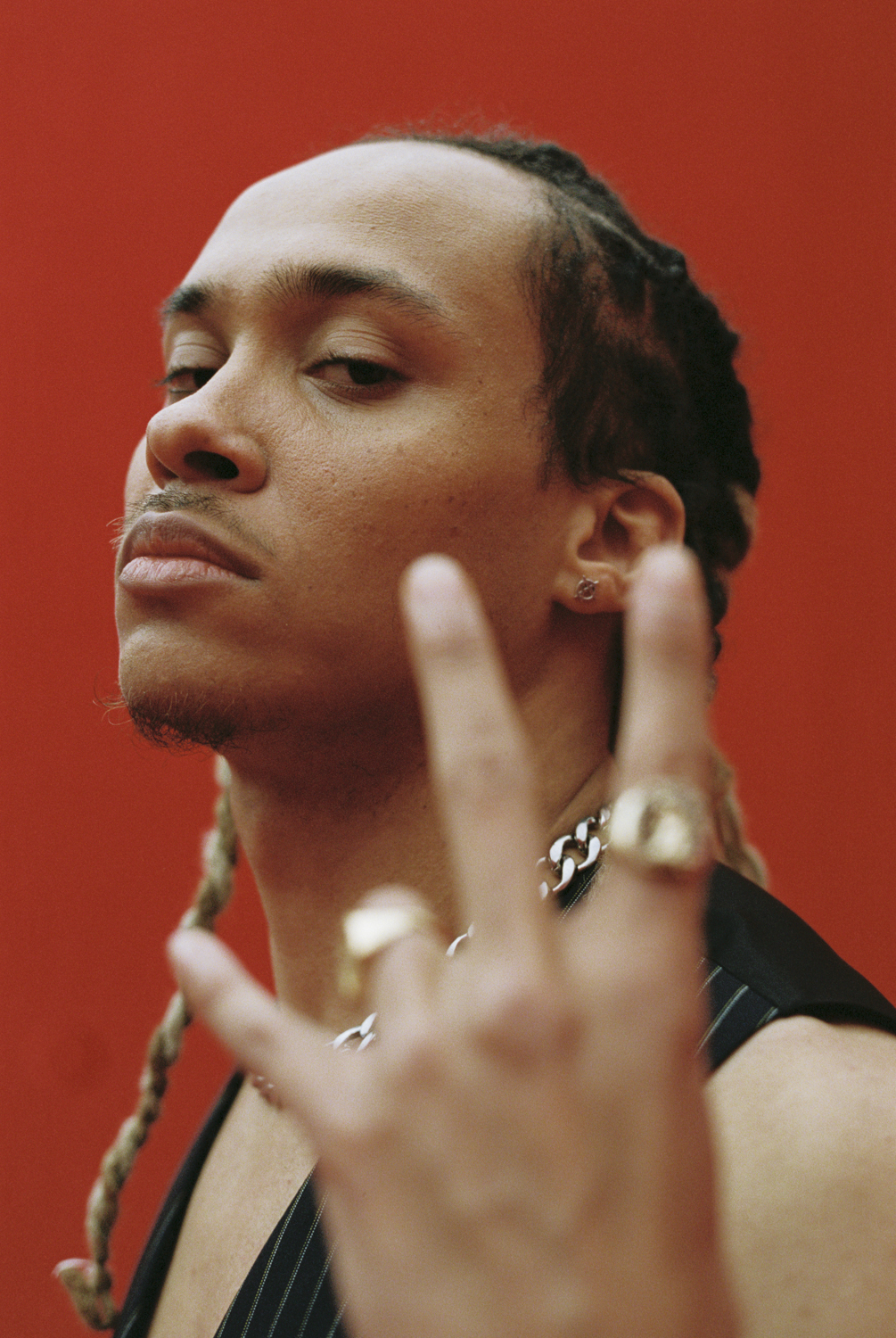 Photos | VITALI GELWICH