Outside, it was snowing, but in the room where I spoke with GG, I was full of longing for the summer, doubtlessly brought on by her Australian accent: I could hear her tan through the phone. I had listened to her new single "Turn Me On" the night before, while trying to swin in a bathtub, and it had reminded me of all the yummy feelings of being young at the end of quarantine, experiencing the thrills of my teen years with the ultra-sensitivity so much time alone had cultivated, like the first hit after a very long tolerance break. 
"Turn Me On" was unexpected, from the little I knew about her pre-interview. She's made quite a name for herself in EDM (Spotify features her music on their playlists "Beast Mode" and "Ultra Gaming"), and she has collaborated with NGHTMRE and Zeds Dead. She's also played Coachella and Lollapalooza. So I quite wrongly assumed she would be doing more of the similar: EDM, with a little silver chain. In reality, "Turn Me On" is nearer to crashing its drumset in a Nirvana-ish way, but of course, in the wonderful gothic slutty GG manner.
Apparently, others have also misconstrued her as an electro-only queen, because she told me, "I just got cornered into this bass EDM stuff. So with all my new stuff, I'm trying to make sure it heavily stays in this lane, because this is my sound."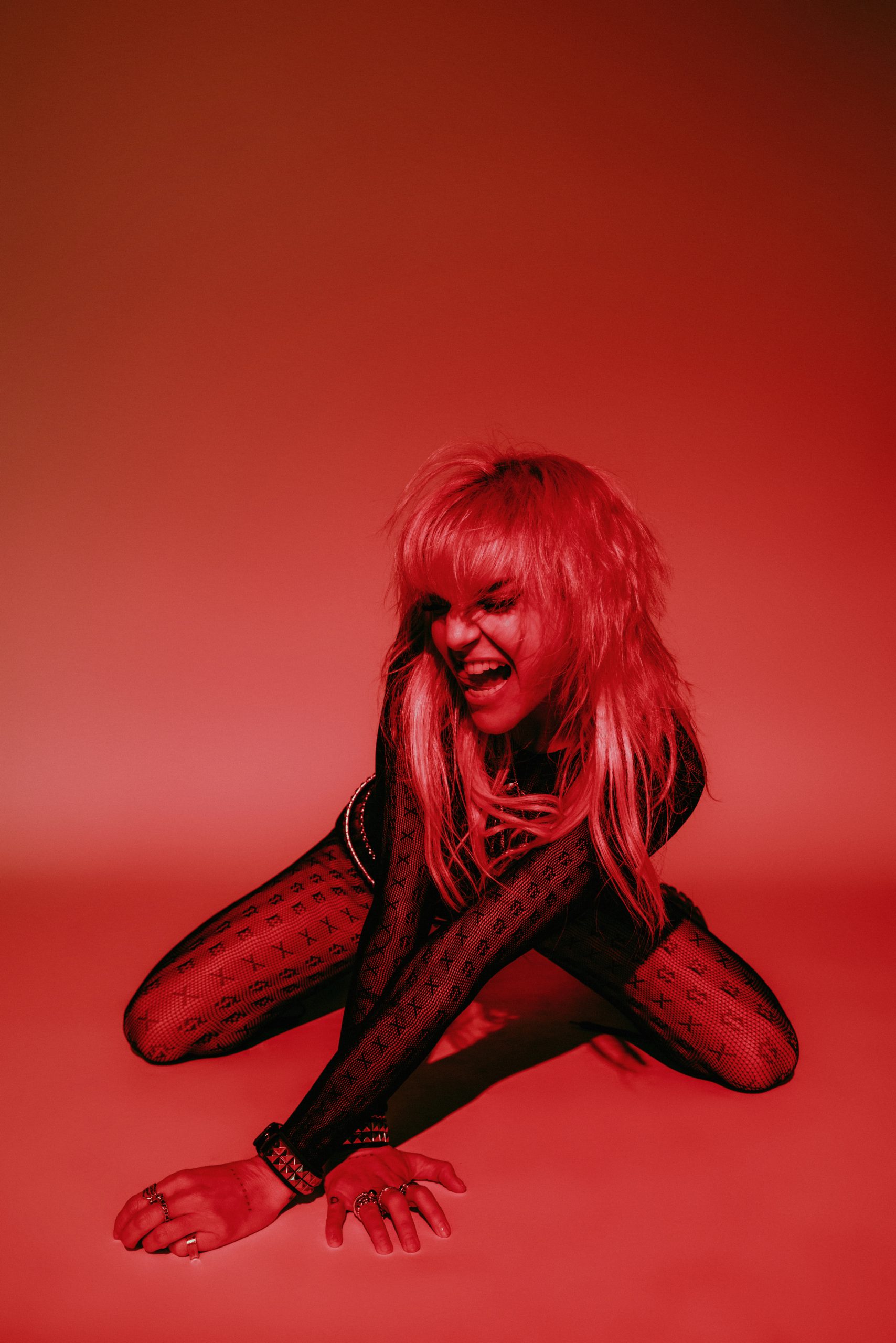 When asked whether trying to move out of her niche worried her, she responded resolutely, "No, because at the end of the day, it has to be who you are. You can see when an artist isn't happy or isn't being true to themselves. I pride myself on being who I am. It doesn't always rub people the right way, and that's okay. I'm not doing it for everyone. I kind of do it for myself."
She first began DJing 10 years ago. After she booked a tour with DJ NGHTMRE, they produced the song "Frontlines" together, a breakthrough point for her. She moved from her native Sydney, Australia, to the sunny city of LA, where she began a hectic touring schedule. 
The pandemic afforded her a break and introspection, leading to her new punk sound. "In those moments you have for yourself, is when you do your most creative work," she said. "A lot of artists were doing their best work [during the pandemic] and a lot of their saddest work, because they're used to the stimulation. Artists connect to people, and when you can't connect to people, you feel pretty alone."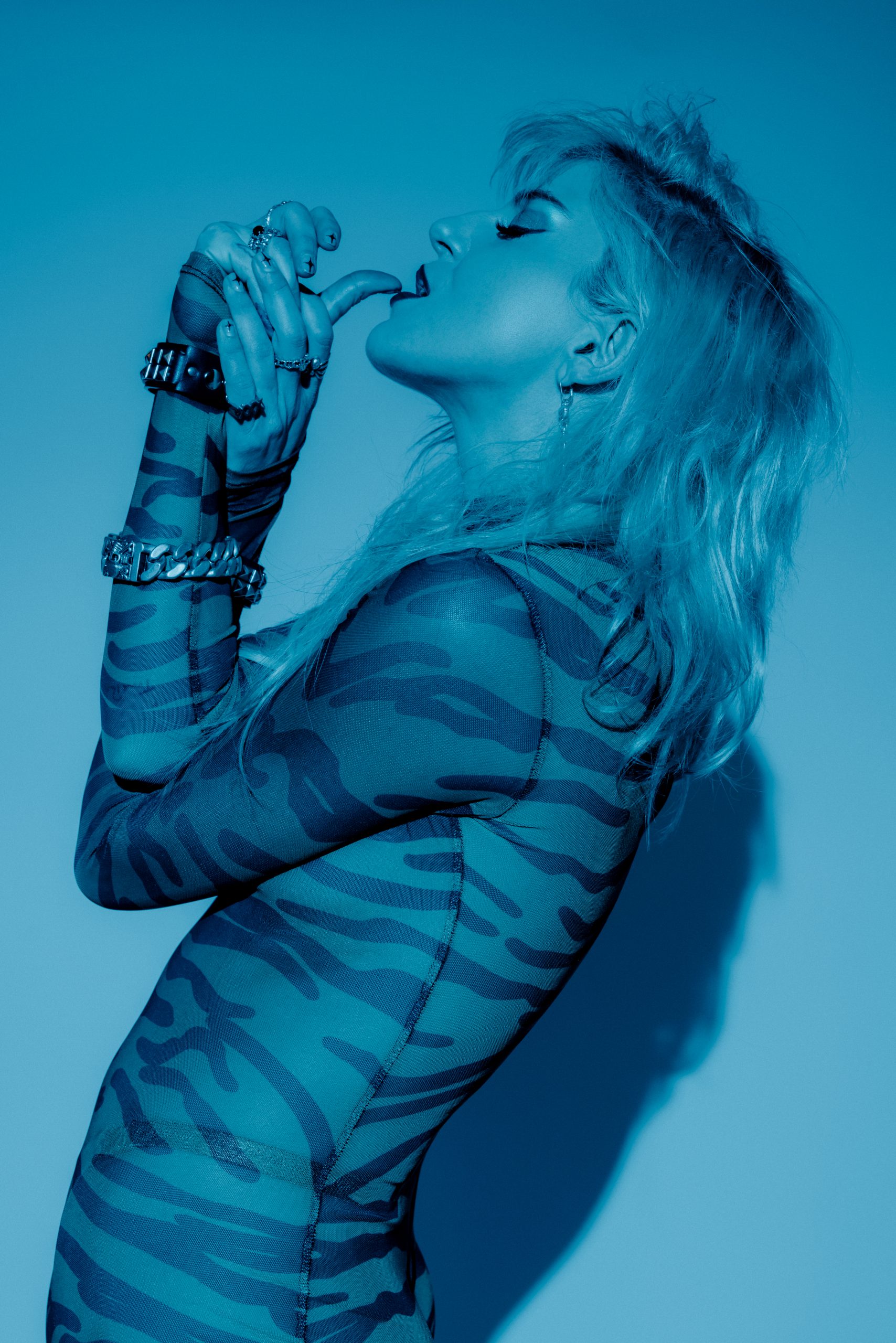 GG spent quarantine with her best friend Vanessa Hudgens, with whom she is starring in docu-style feature film Dead Hot. The two have been friends for years, and became particularly close over the pandemic. "We can sit in silence for days if we want to," she told me.
The two, who are both deeply immersed in spiritual practices, could not find a show about witchcraft, and said: "Fuck it, let's come up with a show" (-GG). They found a crew and set off on what seems to be a journey to deepen their connection to witchcraft and the occult. GG, for one, communicates and works with spirits and goddesses through Ouiji boards, tarot, and the like. The journey, she says, changed "every single person who was a part of it." It's now out on Tubi for streaming, and tissues may be needed: GG said to me, effusively, "It's gonna make you cry."
In GG's utopia, people would see spirits as simply "other people," and also see humans, no matter their gender, as people first and foremost.. "As a female, I've always been cornered in a box that's like, she's a female in the industry, or she's a female doing this, or she's very sexual. And it's like, I'm just a human being a human." 
"That stigma of like, identifying males and females in a different way, needs to go away. We should just be identified as humans, or as fucking aliens," she said. 
Aside from dreaming of the dissolution of social gender bounds, she dreams of selling out arenas, and playing the guitar at her shows. "Can I play super? Well, no," she admits. "But I've been practicing every day and practice makes perfect." And I have full faith that, come summer, she'll be playing the guitar perfectly.
CONNECT WITH GG:
Story / JoAnn Zhang
Photos / Kathy Rosario
Makeup & Hair / Samantha Lepre
Photo Assistant / Ashley Conario