Story/Interview By : Mateo Palacio
It's nearly 3 a.m.You just poured another glass, and you're vibing out with your crew when suddenly that iconic synthesized dance tempo and electronic hip-hop beat that we all know and love is stabbing through the speakers, and you're automatically teleported to a 90's discothèque. The late 80s and 90s were rowdy, over-the-top, and full of debauchery! New York City's club scene and nightlife were a cultural reset. In a post-Warhol New York, the rise of subcultures and subgenres was at its peak. It was a time of experimentation and innovation, from fashion and art down to music.
It's the late 80s, and hip-hop music is blowing up everywhere and completely open to interpretation. Latinxs and Nuyorkicans were bopping to the same beat but wanted to make it their own. The streets began sampling and mixing synth-pop music and hip-hop and created the subgenre "Latin Hip Hop." There was no music out yet, really, but they were calling it Latin Hip Hop because of the culture and the movement. The evolution of the genre was primarily cultural, and shortly after, it was named "Freestyle". If you were to pull up to Upper Manhattan and the Bronx back then, you would find Puerto Rican kids breakdancing in the park to mashups of early hits like Shannon's "Let the Music Play" and Stevie B's "Diamond Girl". It was basically second-generation Puerto Ricans speaking English, and their parents and grandparents were listening to Salsa. These kids were finding their own way in America.
Fast forward to 2022, and a trailblazer in the mystifying genre is Alexis Jae, a singer, model, and fashion designer from New York City and a Nuyorkican herself, is revitalizing Latin freestyle. Completely innovating the sound. She harnesses high doses of twinkling synth-pop sounds, dreamy vocals, and—most importantly—experimental freestyle club-ready bangers.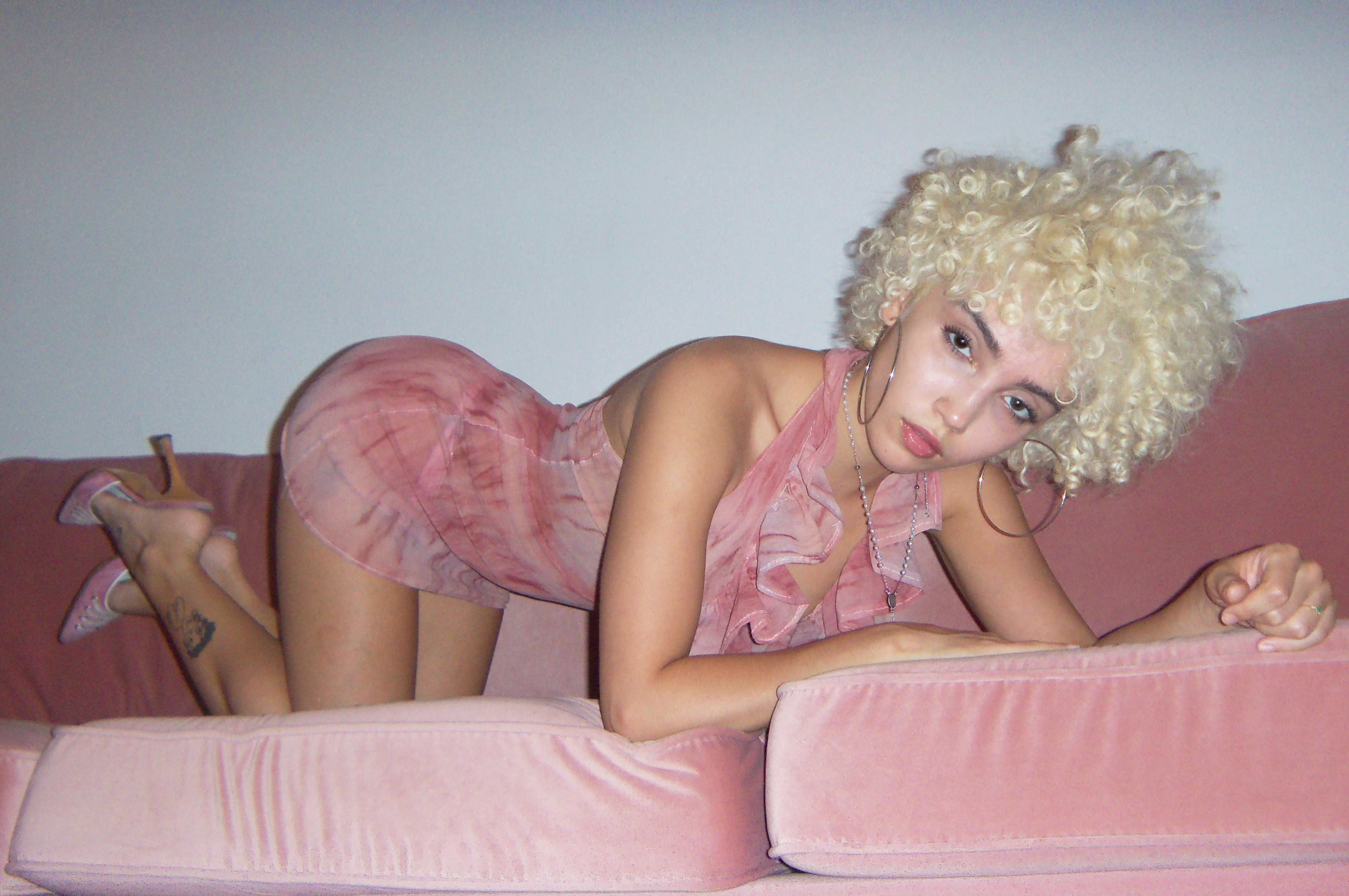 Her tracks 'In the Air' and 'Overdrive' experiment and update the sound, while 'Dangerous Emotion' and, most recently, "Face Card" are iconic expressions of Alexis and this new sound. Aside from that, her records are bold statements on artistic freedom and the complexity of having a strong female identity.
Alexis Jae serves not only as a pop star in the making but has been a Pat McGrath muse since she was only 17. In the course of her modeling career, she has collaborated with major brands, including Marc Jacobs, H&M, and most recently Tommy Jeans and Jeffrey Campbell. Before the pandemic, she began her music journey at age 20 with the EP "Live Forever in the Hearts of Others," which was influenced by disco. She started developing a new sound in 2021 with her producer/creative partner New Position that modernizes old Latin freestyle to sound like what plays at raves and clubs today. Alexis expresses, "I grew up listening to freestyle and I love to party, so I wanted to incorporate the best of both worlds in my music."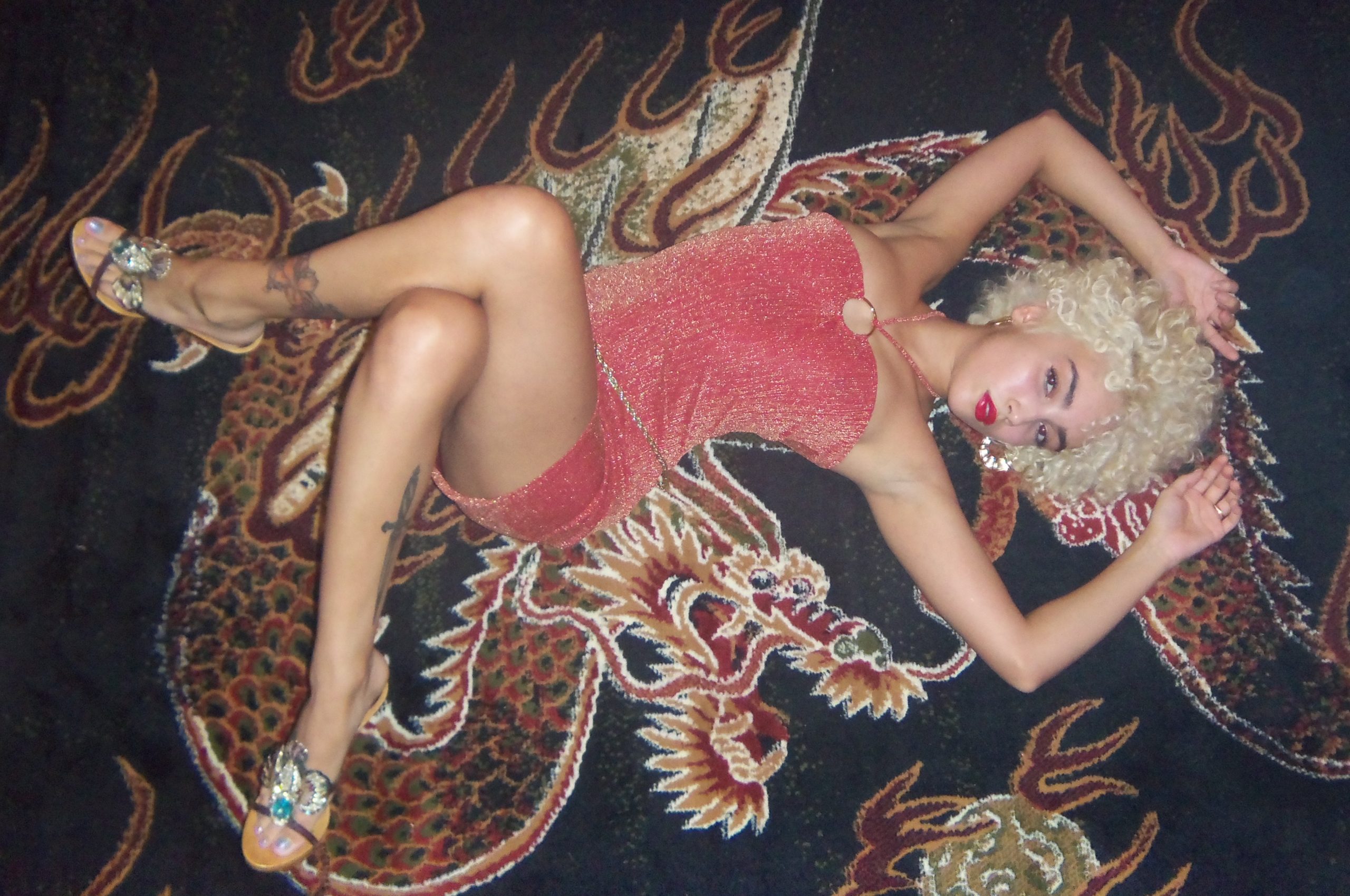 In her latest music video for "FACE CARD" we follow Alexis and her girl gang strutting the streets of NYC serving nothing but FACE and sex appeal ready for a night of fun and trouble. A creature of the night like no other fixated on living in a cruel world but still being on her own. The video directed by Alexis and Giancarlo Loffredo feels nostalgic and raw. The whole thing from editing to styling is what makes this video cool and captivating. People are tired of curated pop stars so this rawness that Alexis exudes I believe is what will take her far. Check out my interview with Alexis Jae and watch her new music video "FACE CARD" out now !
Tell us a bit about your daily routine ?
Eat as much as possible, sleep as much as possible, make as much music as possible, make an outfit, take pictures, go out.
What was the reason you decided to get into freestyle music particularly?
The inspiration to all my music is songs that my mom would play around me growing up. After my first project I was on the mission to really figure out what genre I like to sing and write to most, and it just felt most natural to make freestyle music, I love dancing to it but I never hear it out in the clubs which is wild to me because it's a genre that was born in NYC! When I walk down the street I hear freestyle music being played on people's stoops, I pass by 99 cent stores and I hear it blasting out front, go to the Puerto Rican day festival you hear a DJ booth pumping it and everyone just dancing in the middle of the street, It's a huge part of my culture that barely gets love from my generation and that was my biggest motivation to be someone who carries it on to the next era.
Do you think being from NY had a huge influence on embarking in this particular genre? 
Most definitely! NYC is the birth place of Freestyle! I also lived in Miami for a year during the beginning of the pandemic which is another hub of Freestyle which inspired me a lot as well.
What was the inspiration behind "FACE CARD"
I really wanted to write a song about how I've  been navigating through life since all this chaos has started. The world has been in full apocalypse mode lately and a lot is out of my control but I'm not gonna let it stop me from taking risks, being confident, and chasing my dreams.
How would you describe your creative process for that music video?
My friend Giancarlo flew out from Miami to direct and shoot it with me, it was a go with the flow vibe we really just made it up as we went along, my besties are in it along with my house mother and we just were having fun , looking good, and living our fantasies. Kind of like my music, we took classic Freestyle references and gave it a modern twist.
What was your favorite part of putting together this music video ?
That's a hard one! My top two I would say is going Gabriel Held's collection to pull a couple looks for the video, and the motorcycle scene with my friends.
Dream song collab ?
Kylie Minogue!
Dream blunt rotation?
Joseline Hernandez, Lady Gaga, and Uncle Clifford from P valley
You also make some really cute outfits, should we expect a collection soon?
Not TOO soon lol but most definitely in the near future 😉
Ed Hardy or Von Dutch?
Ed Hardy
What drew you to this particular sound ?
The song In a Dream by Rockell
What are some upcoming projects we should look forward to ?
My new single "On Those Nights" is coming out October 15th and it's by far my favorite song of mine! It's the most dramatic freestyle song I've ever made. I'm very proud of it, I'm flying out to Miami during the month of October to do the music video for it, it's about to be some HIGH DRAMA!