Ladygunn had the absolute pleasure of spending the day with Ashley Chaparro journalist and host at NBC New York and Telemundo. Ashley met EIC, Phil Gomez and Editor at Large, Mateo Palacio for a first hand experience inside a Ladygunn editorial shoot. With help from our friends at DOORS NYC, an emerging and luxury fashion retail platform and PR showroom in SoHo, we pulled some looks from their selection of luxury fashion forward and emerging designers. But before the fun began, Ashley wanted to learn more about the magazine. We talked independent media, creating content for a new generation and what sets us apart from other magazines. Watch the full segment below.
Host // Ashley Chaparro
Photos // Jennifer Media 
Motion // Sophia Aujero
Glam // Rory Alvarez 
Check out these Ladygunn images from our shoot with Ashley Chaparro :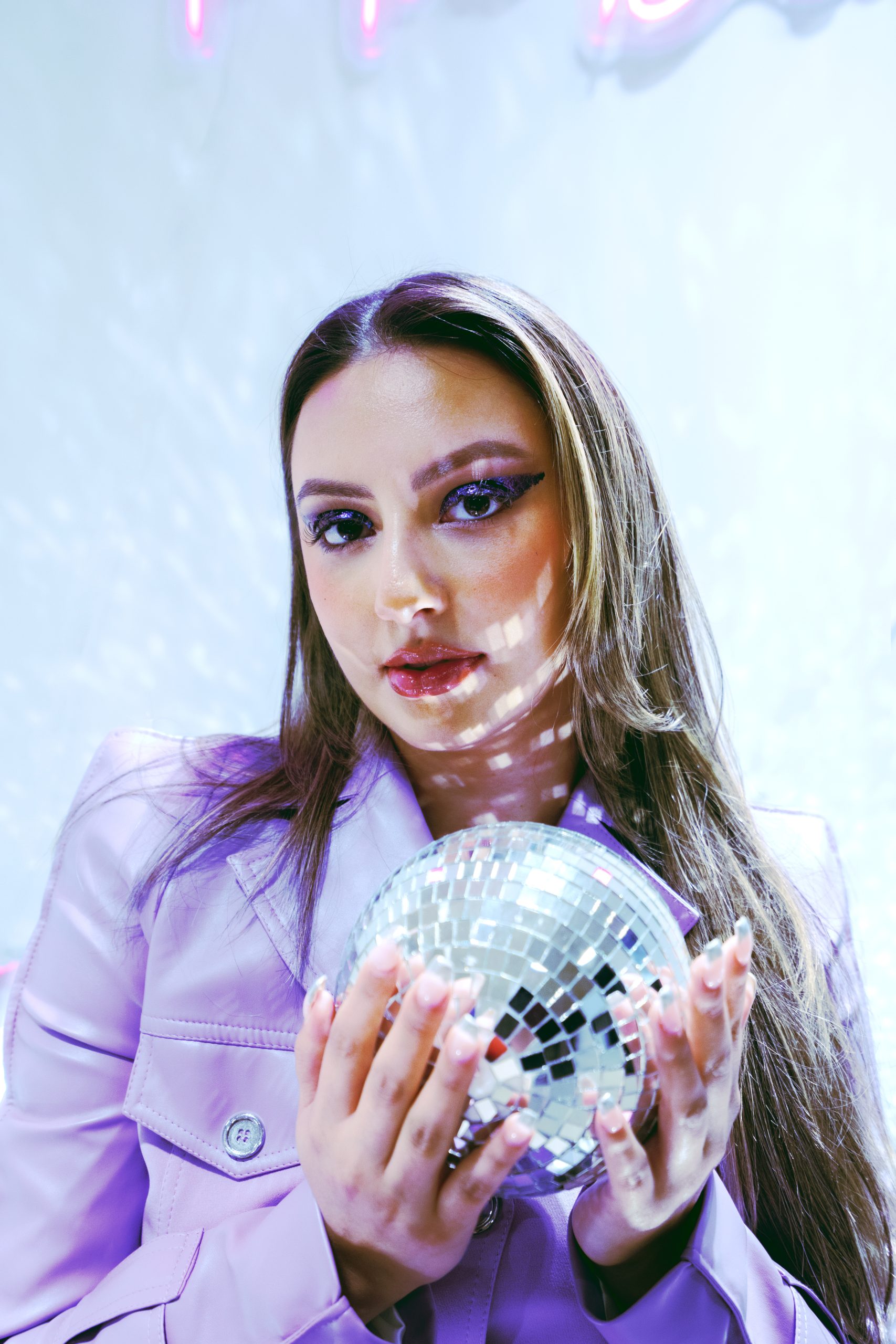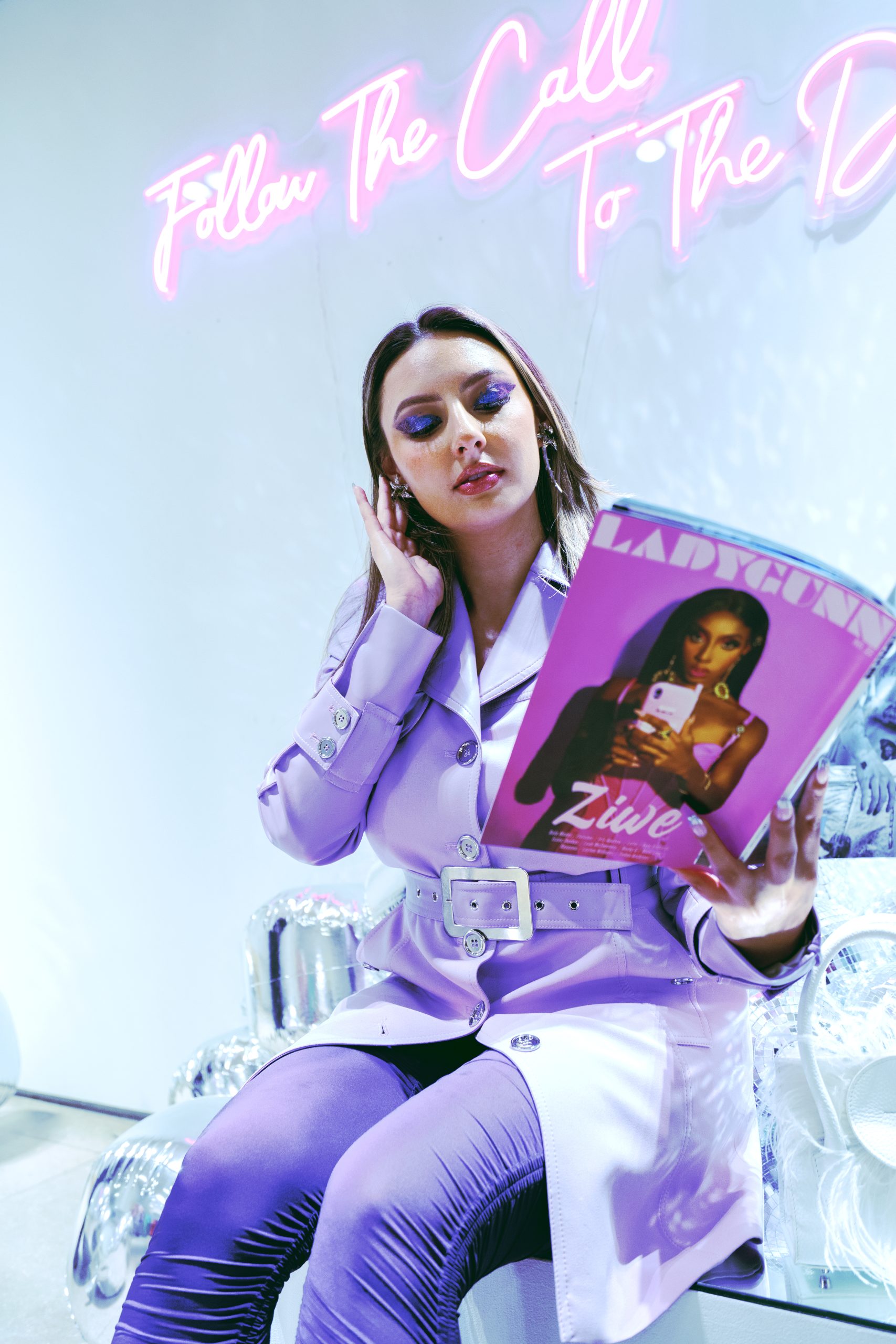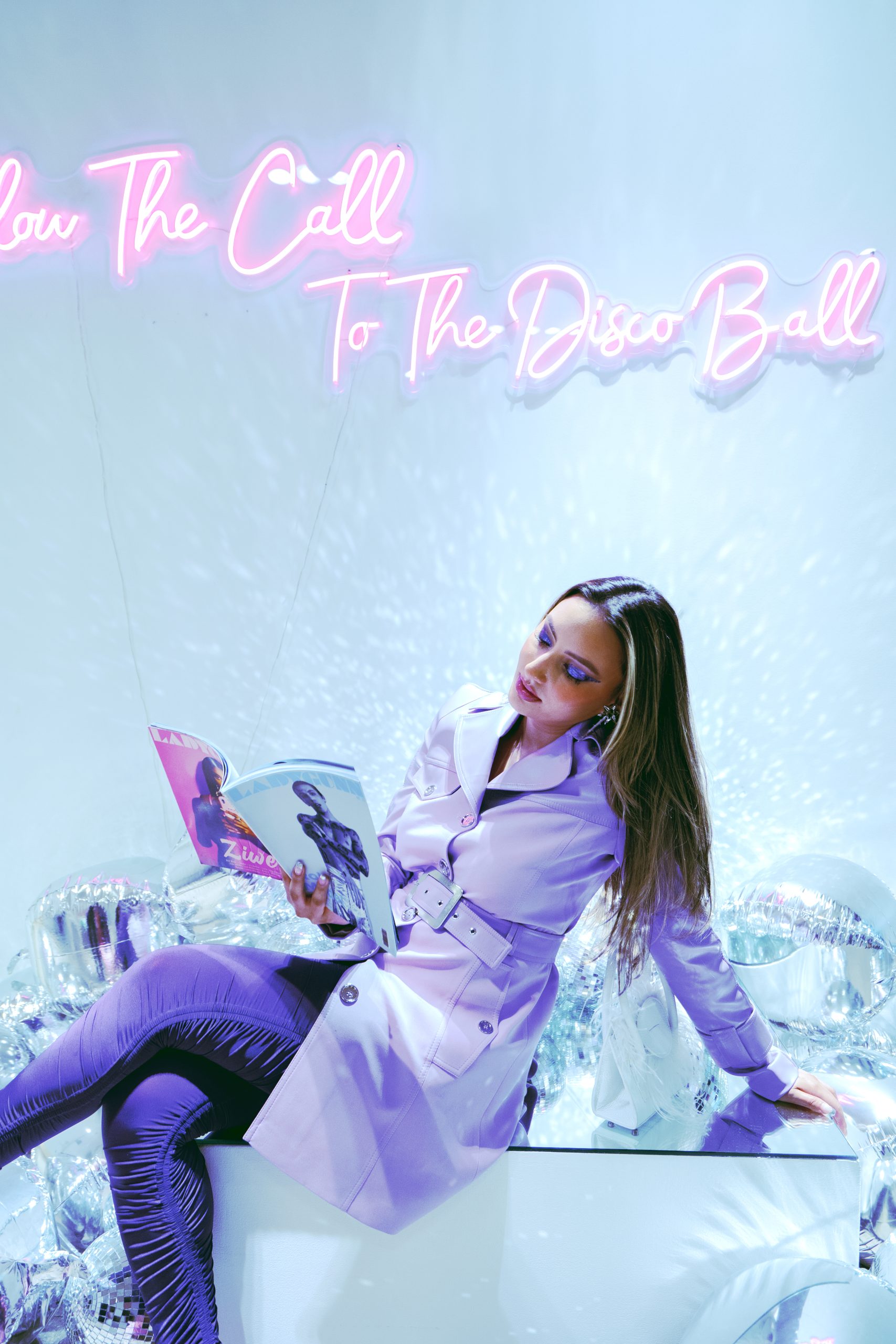 Coat, Vorozhbyt & Zemskova. Leggings, MQUEYT. Earrings, JAAGRAVII.