Gia Woods is much more than a recognizable "brand" in LGBTQ+ pop music. Gia's a masterful songwriter – and one of the best lyricists in all of pop today. Consider the brilliance of these lines from her new record:
"Maybe you can't tell by my nails I'm a Sapphic"
"It's not iconic, it's lesbionic"
The first installment of Heartbreak County was a glitzier look at L.A.'s notorious vices: fame, sex and addiction. The new EP explores a "deeper, more raw side" of the city.
"This second half is the gritty side without all the glamour," says Gia. ""It's the messy, slutty party phase you go through to forget you're hurting. It's sexy but also real."
Highlights of the new EP include the Madonna-esque "Disco Heart" and the Britney vibe of "Spend It."
Many artists have taken a deep dive into the sociology of Los Angeles, but this one is perhaps the most entertaining and danceable one yet. Gia Woods disproves the old showbiz adage that sequels aren't as good as the original.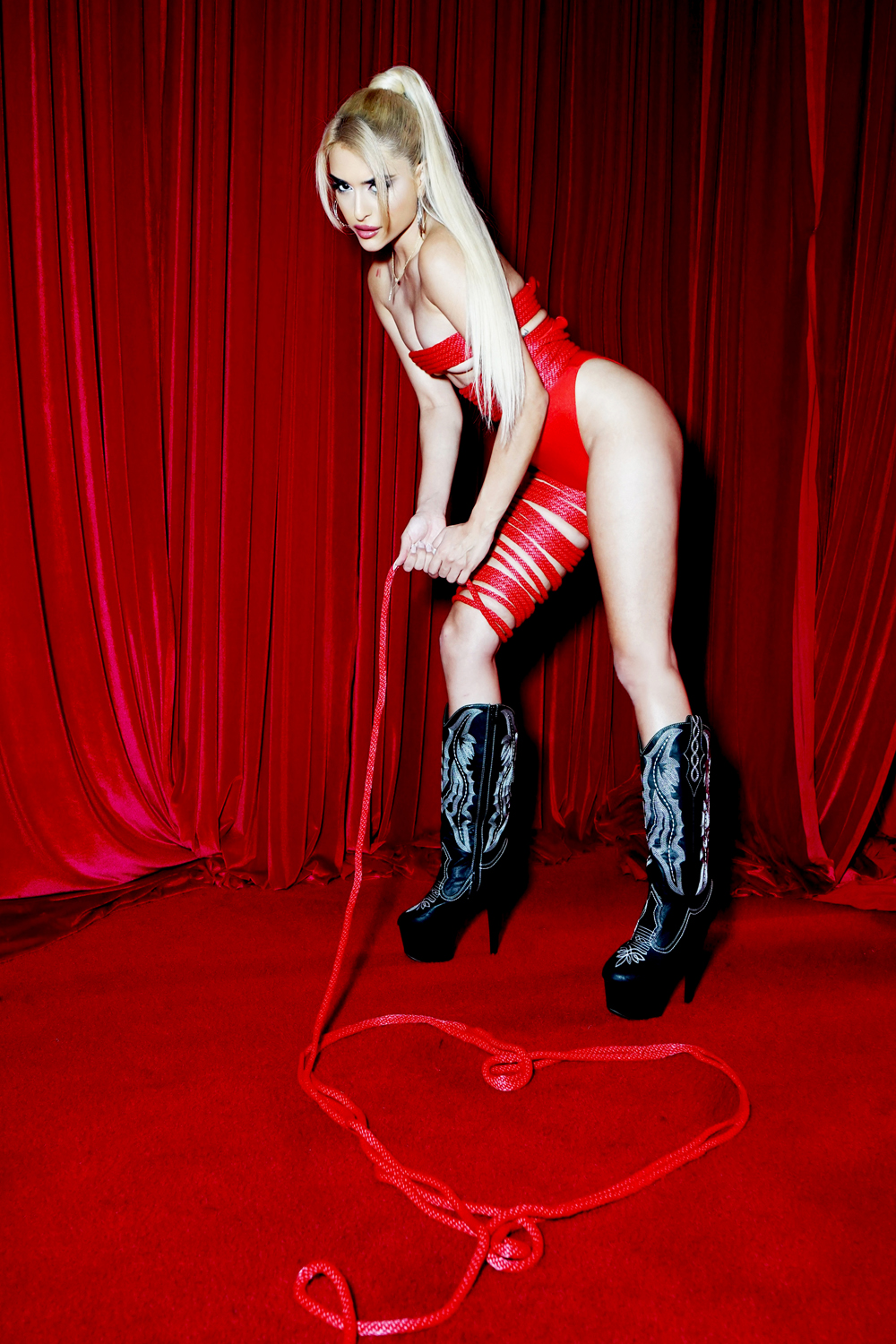 When you were the shy girl in school, what artists were you listening to and learning from?
So much music but to name a few, Madonna. She embodied confidence, but cunt, Green Day! One of my favorite bands growing up…he introduced me to eyeliner. No doubt, Gwen Stefani's stage presence was godly.
Your EP title Heartbreak County refers to Los Angeles county, home to many failed actors, directors, musicians, etc.  You really capture that bittersweet vibe in your music. What would your music have been like if you'd grown up in, say, San Francisco? 
Oh geez I don't know, are there hot lesbians?!
You're a very good lyricist! Lines like "maybe you can't tell by my nails I'm a Sapphic" are superb. What lyricists have influenced you the most?
Thom Yorke for sure, Björk, M.I.A.!
Your song "PCH (Pretty Cold Heart") could be used in universities to teach students how to write a perfect verse, pre-chorus and chorus. Did you write that song solo? 
Aw thank you! I had the title and idea in my head before I brought it into the session. Generally yes but I had help with my incredible friend/co-writer Alma! But honestly that song came so easily. We wrote it over Zoom during the pandemic cuz I was really sad and in my feelings when I wrote it. It's the best feeling when that happens. My fastest songs come when I'm depressed lol.
How did you come up with "Gia Woods" as your stage name? You've been called the "Persian pop experimentalist," but "Woods" obviously isn't an Iranian surname. 
Right! Yes…so I went by just "Gia" originally, and signed my first record deal. They told me I couldn't just keep Gia cuz it would make it too difficult to find me online so I chose to add "Woods," which I connected to the reason my mom originally named me "Natali," because of the actress Natalie Wood. My first words were also Hollywood…lol or I guess "hollypoot" so Woods felt right…and Gia…I've always felt like a Gia since I was in 2nd grade. There was a hot girl named Gia so I was of course obsessed and I was lowkey jealous of her name. Later on I discovered the movie Gia and I genuinely knew in my heart I was meant to be a Gia. The name always made me feel a type of way. Almost like my truest self?
If you could record with any pop artist today, what would your "dream duet" be? Gia & Britney? Gia & Madonna? Gia & Hayley Kiyoko?
Gia & Madonna…I'd die. Can we like manifest this?!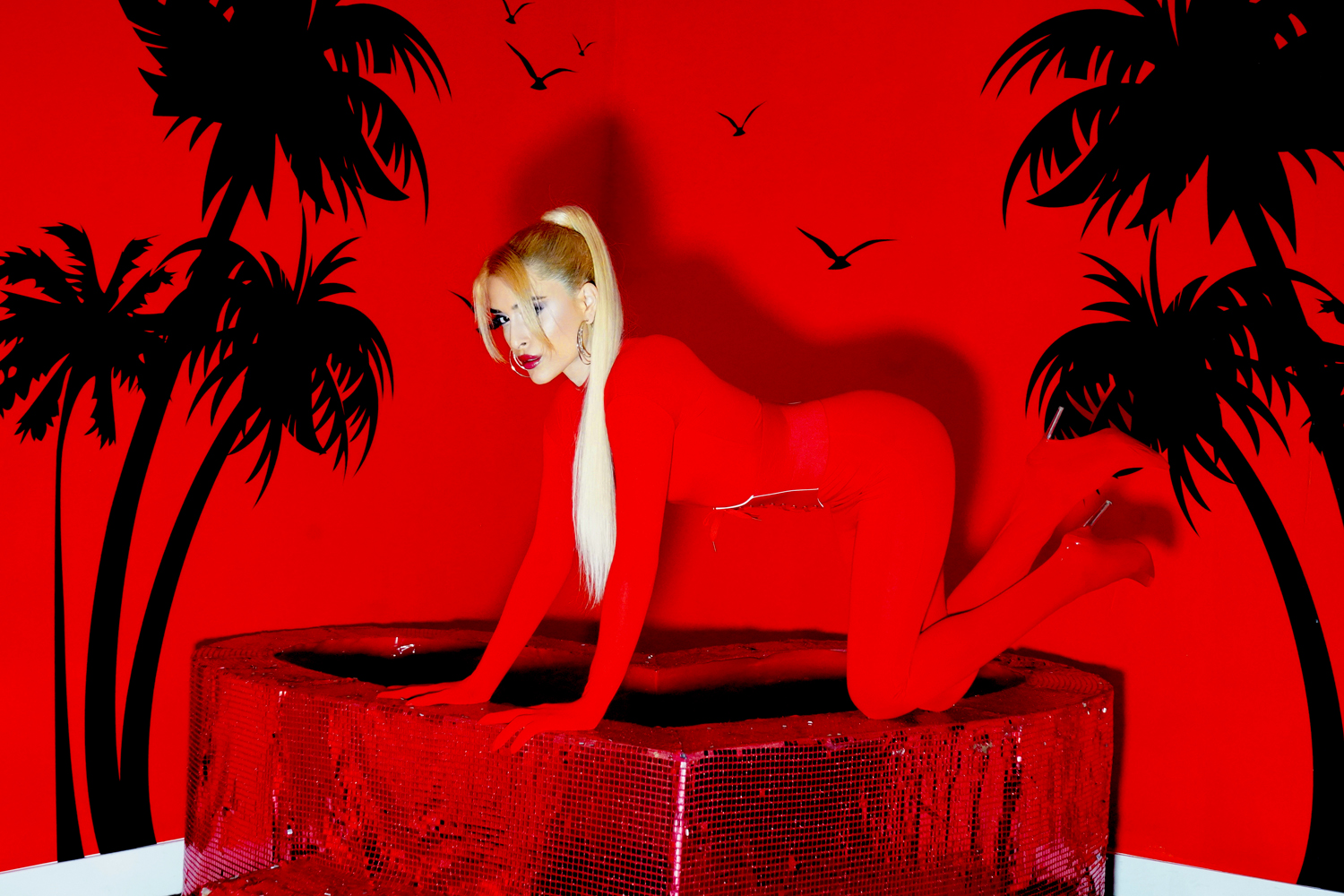 Story: Larry McClain  //  Photos: Ace Aroff
CONNECT WITH GIA WOODS