Written By : Desmond Sam
Photography By : Elijah Craig
AFROPUNK is the Mecca and birthplace for a majority of millennials who used this safe space as a way to rediscover their own identity. I remember going to my first Afropunk in 2014, a real awkward coming into my own 19 years young boy searching for any sense of purpose. I remember my best-friend telling me to meet her at the Commodore Barry Park. She told me, firstly that The Internet was playing and secondly it was free. For a lost teenager freshly out of an arts high school and as broke as can be, best believe I was more than intrigued. I remember putting on my most punk look (which if my memory is correct was pretty damn hideous) and pumped my way to the festival. A wave of fear, anxiety and some good ol' Flatbush kush hit me upon arrival.  And as the day progressed, I remember leaving high, grounded and purposeful. I never felt more seen or validated to know that there were other misfits out there just like me. To truly know that in this journey of life I wasn't alone. AFROPUNK was the first time I saw an all black mosh-pit, Black women with their breasts in the sun and not being objectified, I saw a  congregation of black futurists. It truly felt like I had entered a new world and helped me understand that so much was possible if you trusted the art of curation and community. 
From that moment on I became a loyal patron of the AFROPUNK brand, attending their battle of the bands and other events building up to the festival. I began engulfing myself into the community. I went from observer to contributor. When the pandemic hit and everything went to a standstill, I felt like that lost 19 year old teenager again. During that time I reminisced about those two days I always looked forward to every summer. I wondered if I would ever be able to attend any festival of that caliber again. When I heard AFROPUNK was coming back to Brooklyn at its old stomping grounds it was something I knew I couldn't miss.  Almost three years since the last AFROPUNK and now 8 years since my first one, It seemed like the perfect love note to leave my summer with. This year was particularly interesting due to it crashing right in the middle of the insanity that is NYFW. However, I was willing to take a breather to go see what AFROPUNK had in store.
Walking into AFROPUNK felt serene, it was the energy resettling onto familiar land. It was hope being rekindled and an environment being reclaimed. A few things changed since my first experience at the festival, it was currently a ticketed event and the setup of the stages were different than in the past. The up tempo beats I heard shook my core, an immediate reminder of festival protocol and rule number 1, lean into the music and that's exactly what I did! My dear friend Halle Cherry and I ran into the festival and fell right back into a well known routine. Saying hi to companions that got lost within translation aka the pandemic, stopping for photographs from whoever asked and carving out moments to feel out the vibe. Beyond reconnections with old friends we began to make new ones as we gravitated between both stages. As Halle looked for the best outfits,  I was highly interested in the performances! I was thrilled that this year featured artists I've had the pleasure to see grow in NY, such as Talia Goddess & Alex Mali. When we went backstage we spoke to Alex who was specifically excited because it was her first time performing at Afropunk and her first time doing a performance with dancers. I realized the caliber that Afropunk provokes from the new era of music who beyond being the talent are also faithful fans. Backstage was buzzing with familiar faces, other industry favorites who came to support their friends. You saw Bree Runway casually dancing to visual artists like Gianni Lee taking portraits on his film camera. We were surrounded by a plethora of creatives that showed the tiers of audience from celebrity to influencers to your average Joe who all gathered to commemorate music created by black artists. What I love the most about AFROPUNK is that it's generational, it grows with you while in conjunction welcoming a whole new generation of black youth. The lineup showcased this diversity and age demographic clashing, that spread from the Gen Z's star to watch Doechii's  who's set was incredible. As a newer artist she was definitely a standout performance who showed off her voice capability, her range between rapping to singing and her cute twerking skills. My favorite moment is when she started rapping Ice Spice's Munch to the beat of her hit song Persuasive to close out her show. Then we transitioned to the more grown & sexy sound of the Roots. They blessed us with their legendary musicality that reminded me of the genius that is Questlove. On the second day the international sensation Burna Boy and LA songstress Ambrè graced the stage as it rained throughout Brooklyn which provided a refreshing experience. It was the perfect blend of icons and newcomers that myself as a music enthusiast found fascinating. Another artist I was happy I got to see was Tierra Whack. I loved the way she captured the audience. Her distinctive sound is incomparable and it was the first time I saw her perform live. Her whimsical and almost cartoonish vibe is so unique and brought a colorful energy that was vibrant throughout the festival you couldn't help but smile, light a spliff and lay in the grass. This year felt revolutionary compared to how mainstream festivals sellout their ethos for pure profit. I appreciate that AFROPUNK gives spotlight to artists who are pushing musical boundaries in their genres and introducing new faces to a broader spectrum. I remember 2015 being introduced to artists such as Jesse Boykins III or Kelela that truly affected my musical palate. I particularly noticed the crowd wasn't as hectic as previous years may have been, but this year felt warmly intimate. 
 It was as if for a moment the universe stopped and the lucky festival attendees got to share two days of communion, rain or shine. And I was honored to be only a speckle, nonetheless a part of the history that is AFROPUNK Brooklyn 2022.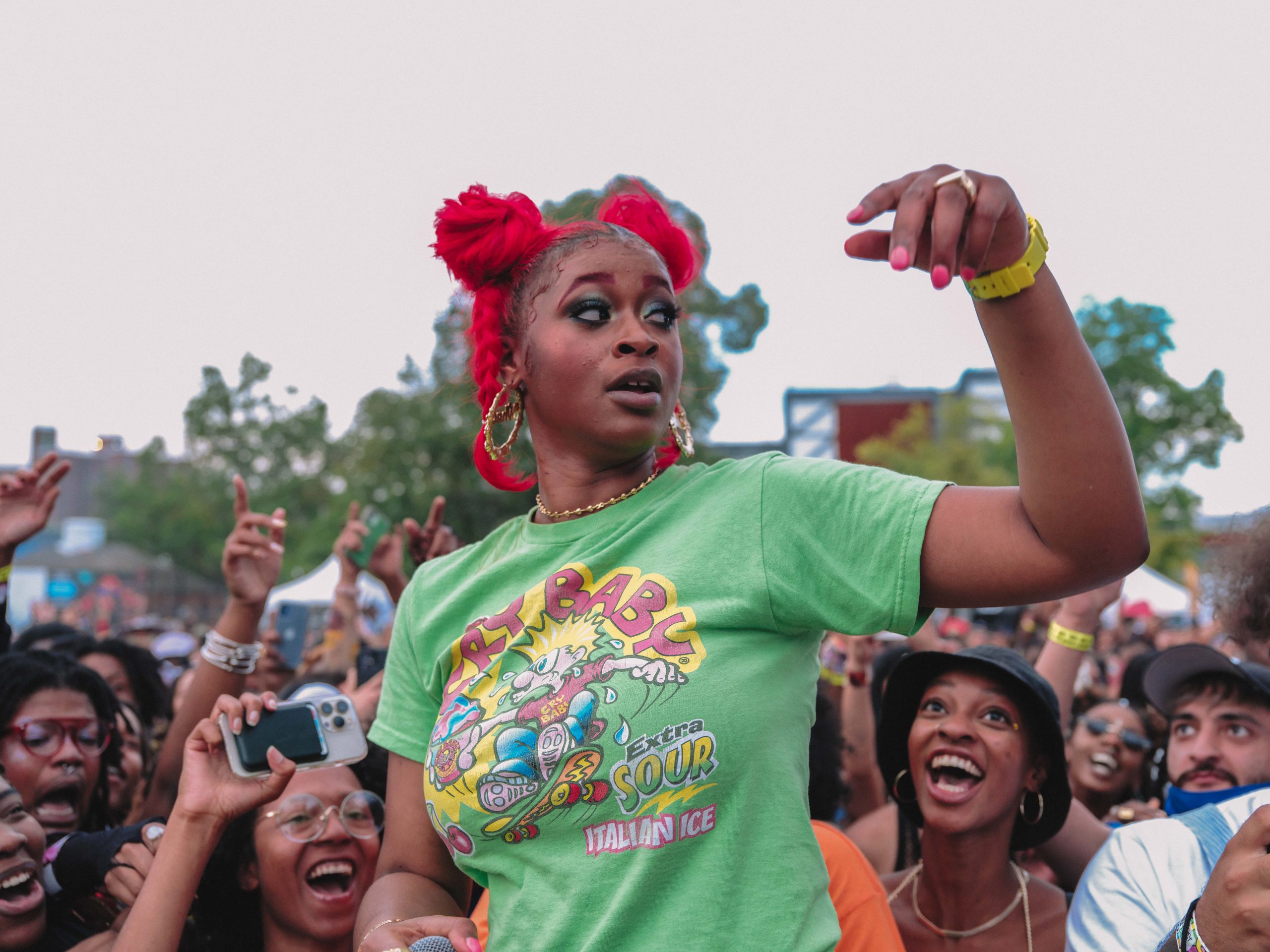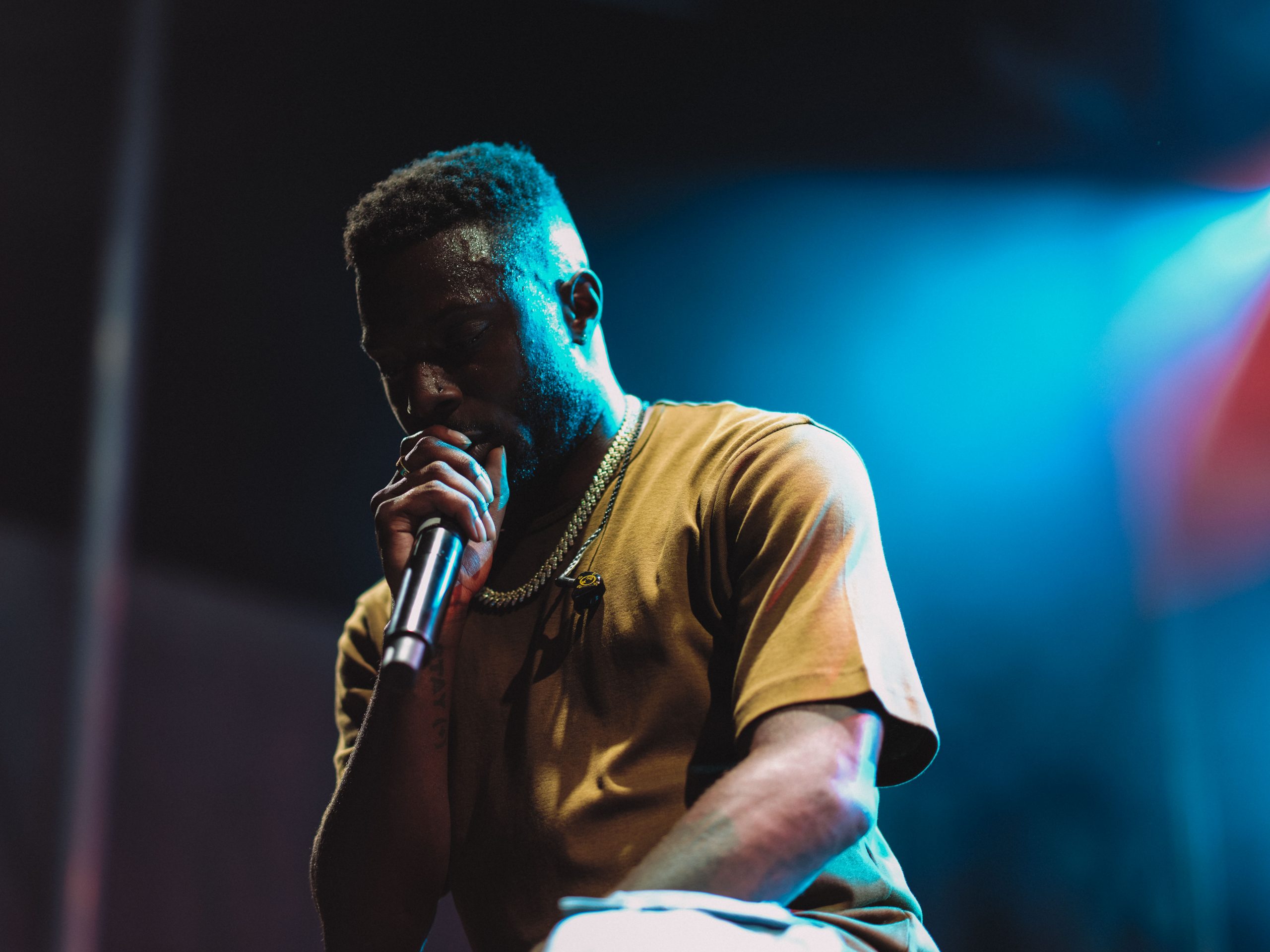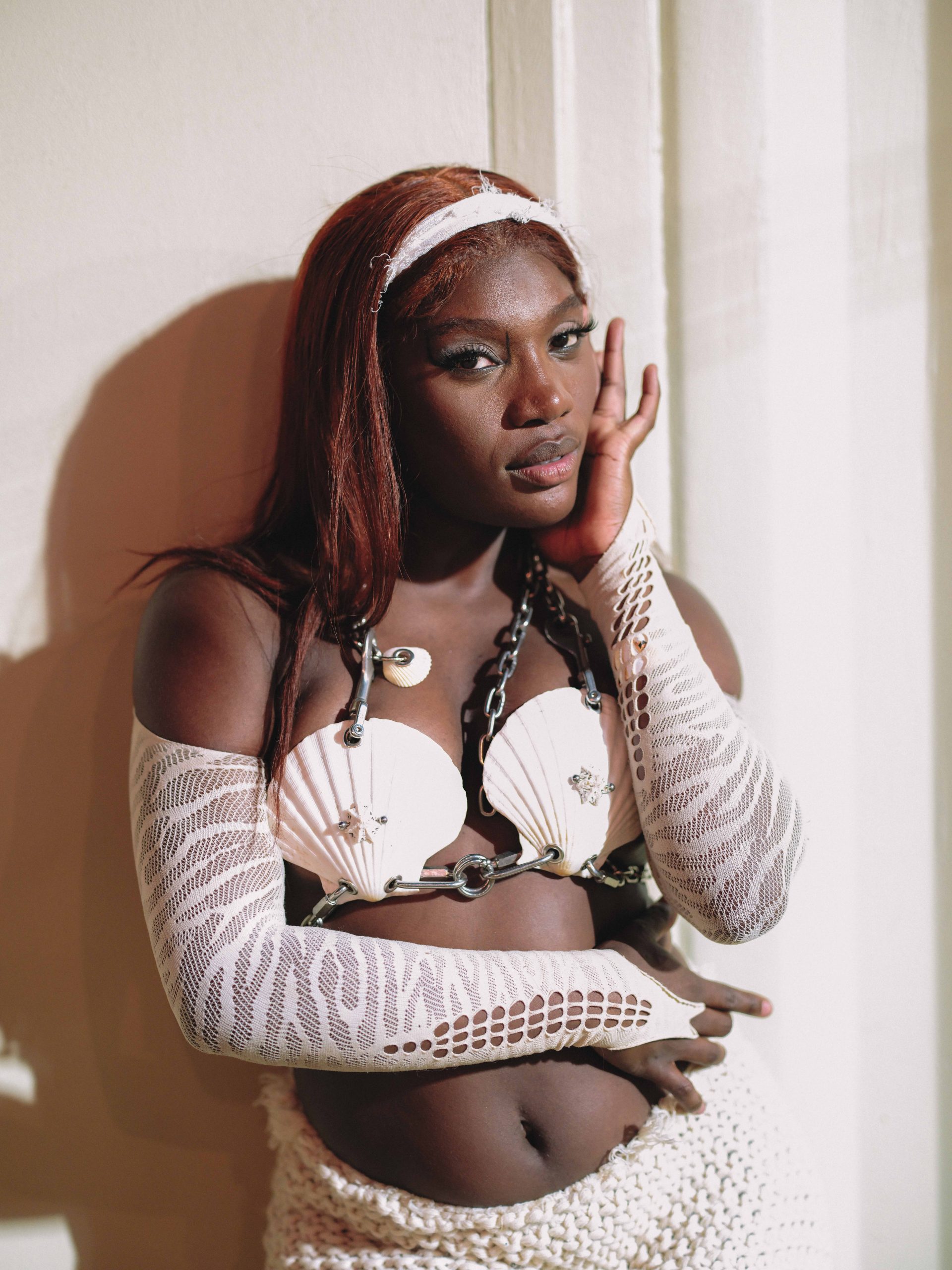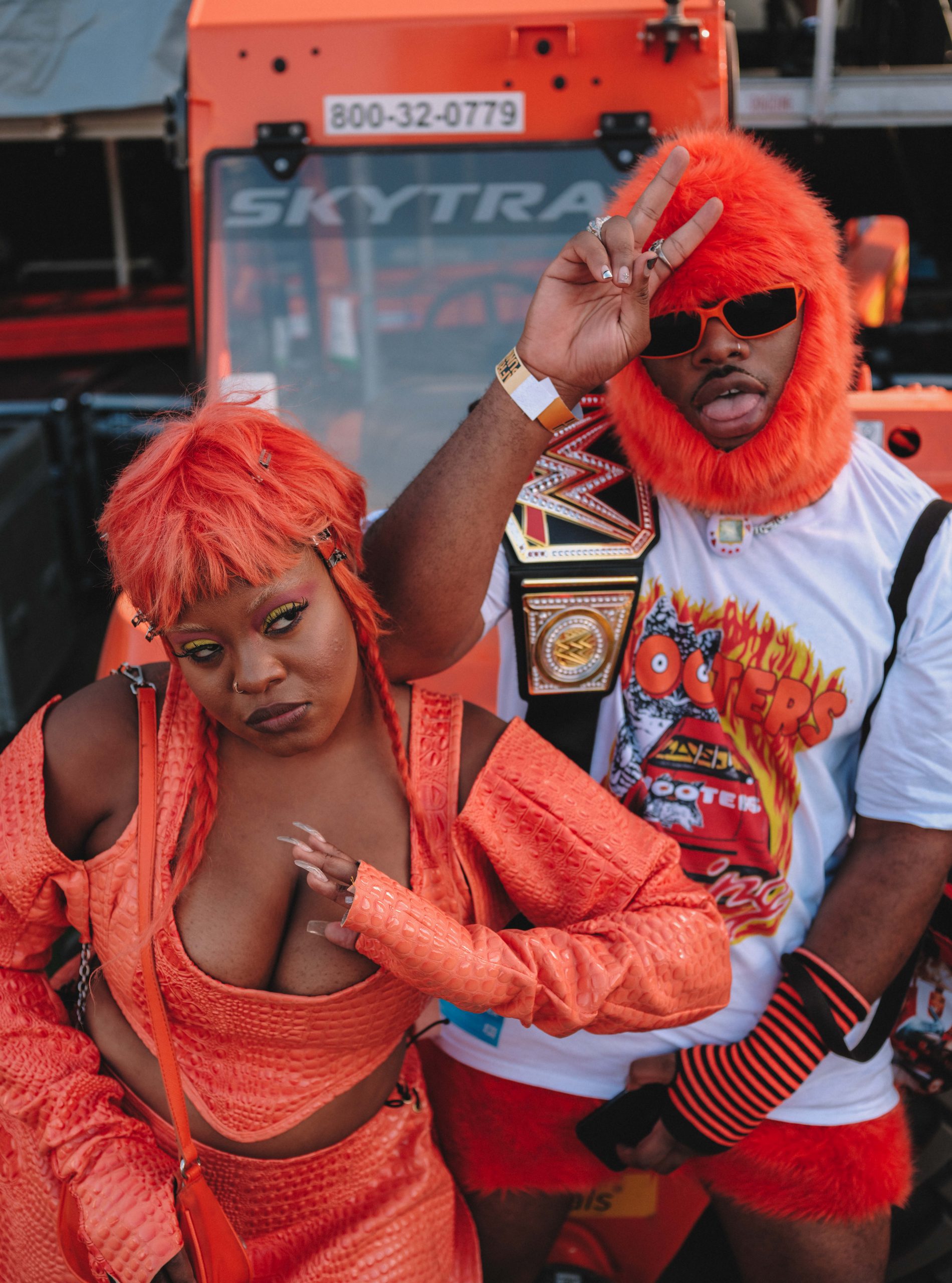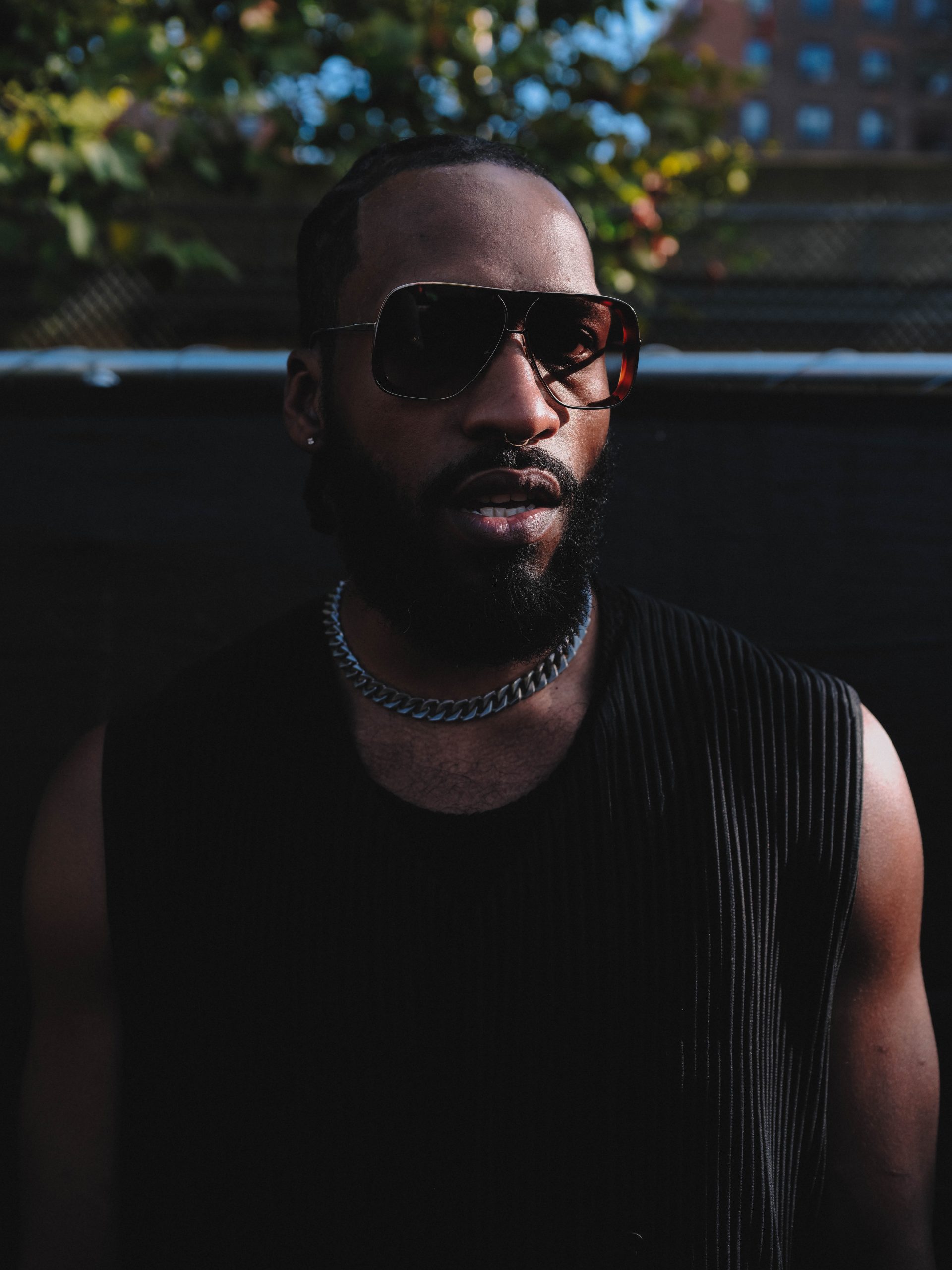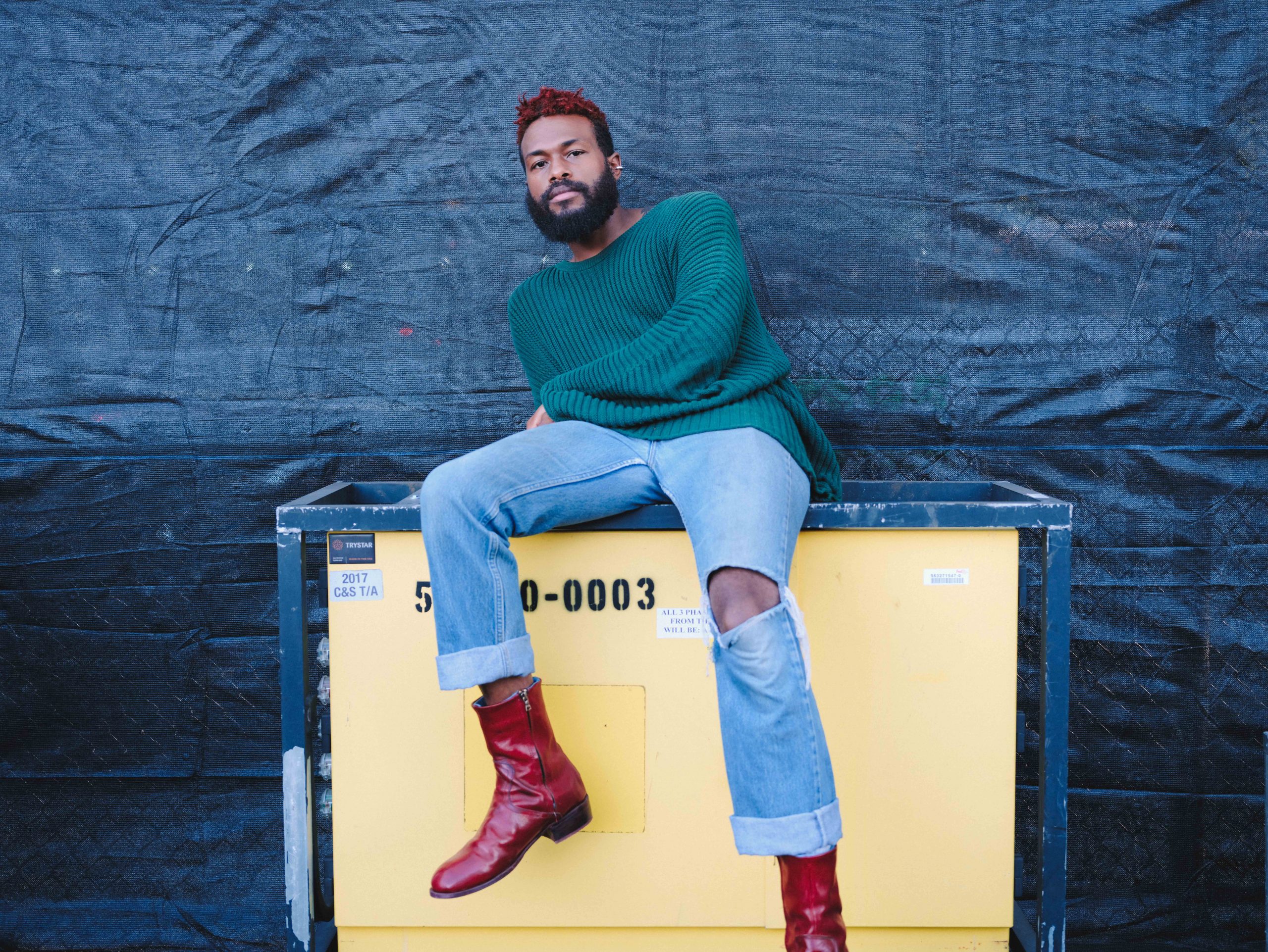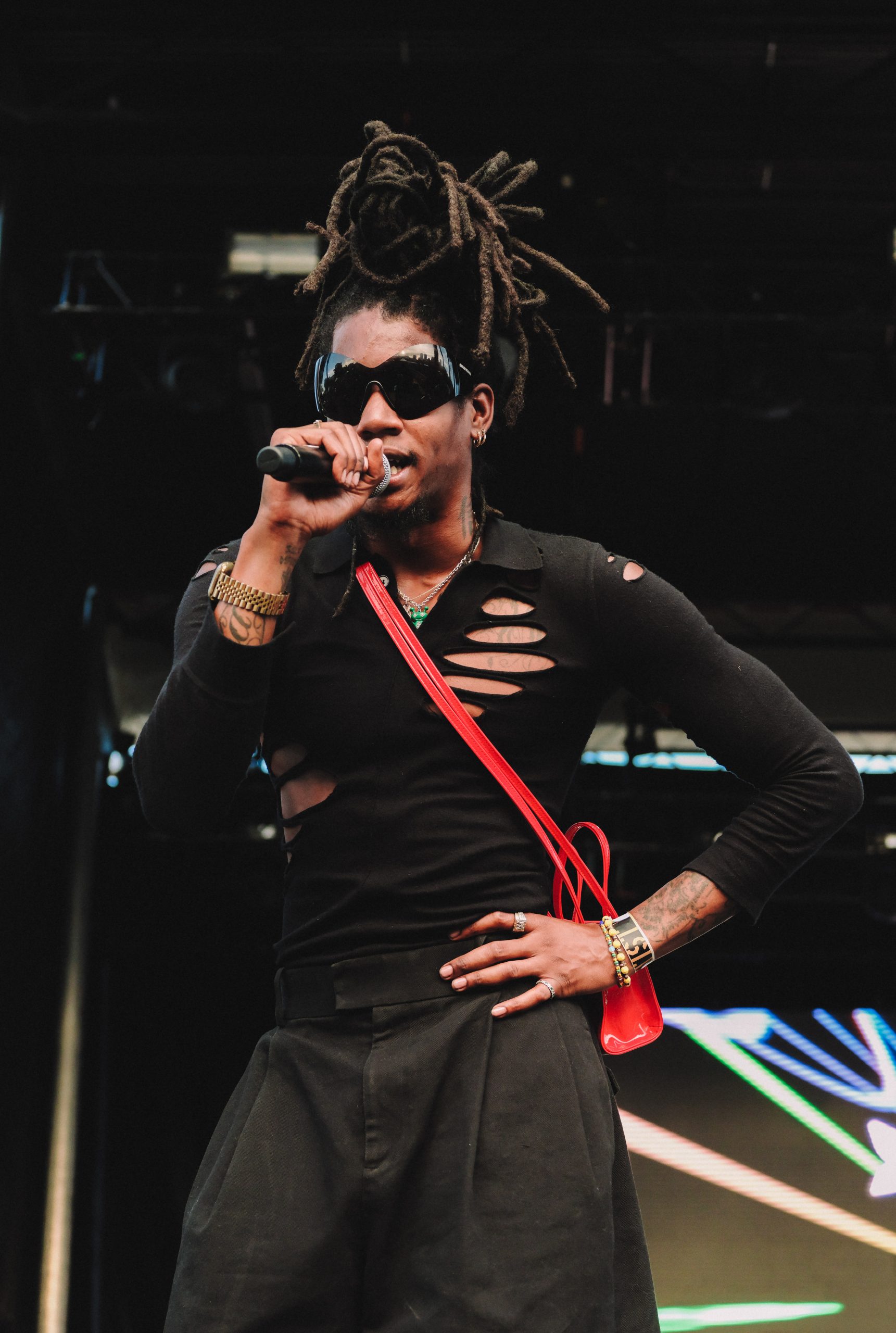 AfroPunk is Fashion Savvy
Story By : Halle Cherry
AFROPUNK is an eclectic blend of alternative black people expressing themselves through subversive fashion and music.  Growing up in Brooklyn Afropunk was always something everyone looked forward to.  It was one of the few places where fashionable black creatives could gather and celebrate the culture. Throughout the years there has been has been a style shift in the early days of AFROPUNK the style was based more around the 80s and 90s NY streetwear, hardcore punk and boho chic. This year some of the fashion trends that stood out during the festival were afrofuturism, neotribalism, bdsm fetish wear, post apocalyptic, resort wear with a Kawaii twist and western wear. 
The vibrant colors and prints dancing in harmony was a sight to see when Doechii commanded the stage with a jaw dropping performance.  
      (@doechii via ig, Shot by Halle Cherry)
She and her dancers were sporting knit and woven nude colored looks.  No two looks were the same but they were all cohesive and were very on trend with the post apocalyptic aesthetic. Along with post apocalyptic fashion there was an abundance of Neo tribalist looks.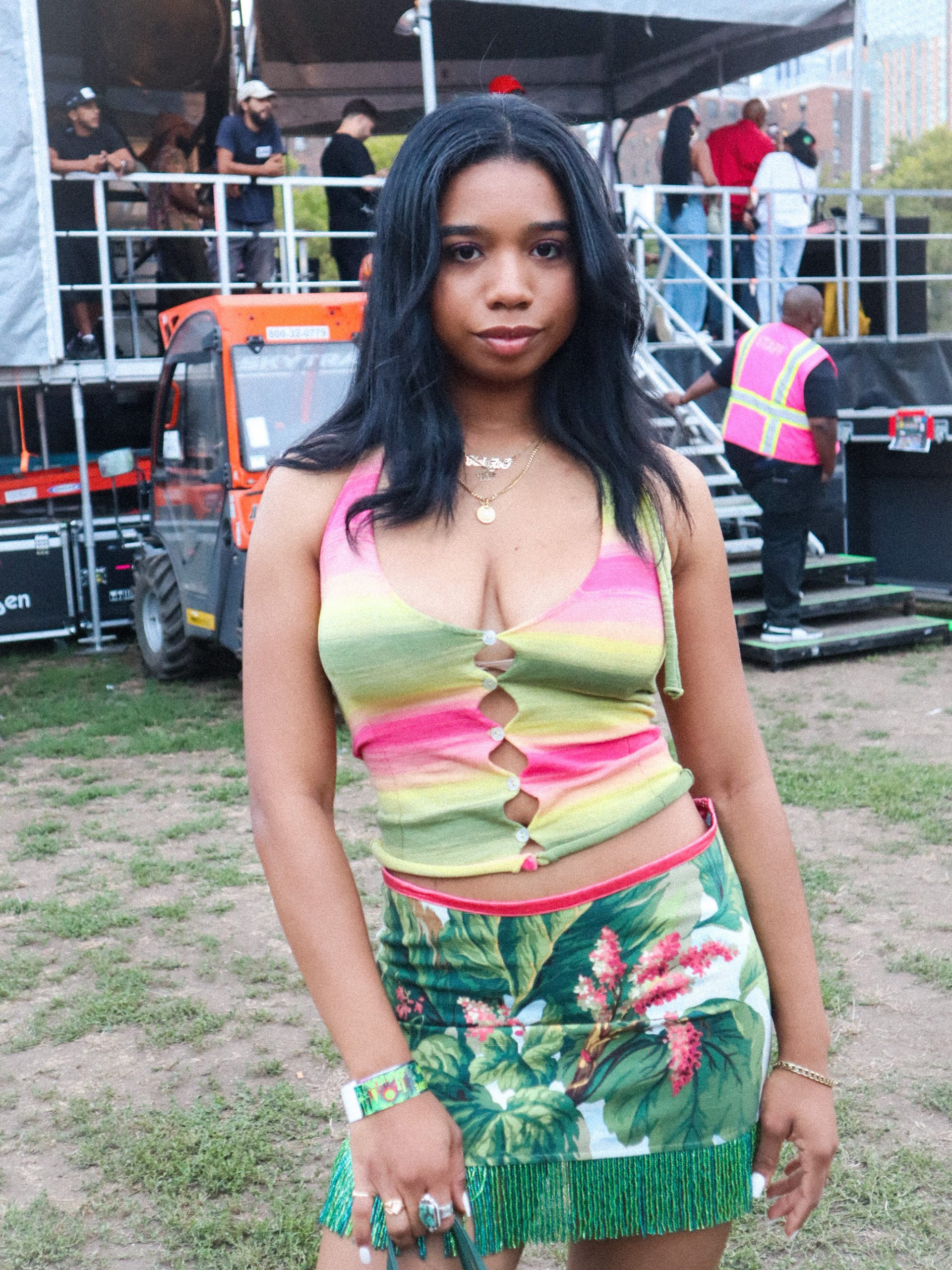 (@localcoolgirl via ig, shot by Halle Cherry)
The grand adornments, beautiful textiles with rich textures, the self pride that many sported was so refreshing.  Neotribalism highlights the range of subcultures and styles throughout the black diaspora.  This aesthetic stems from the various styles of traditional african attire worn by various tribes and nations in Africa with an urban twist.  The resurgence of afrofuturism has been a sight to see.  Many attendees were wearing metallic, reflective and holographic garments complimenting their extravagant makeup and hair .  All these aspects coincide with the idea of what the next generation of afrofuturism will give.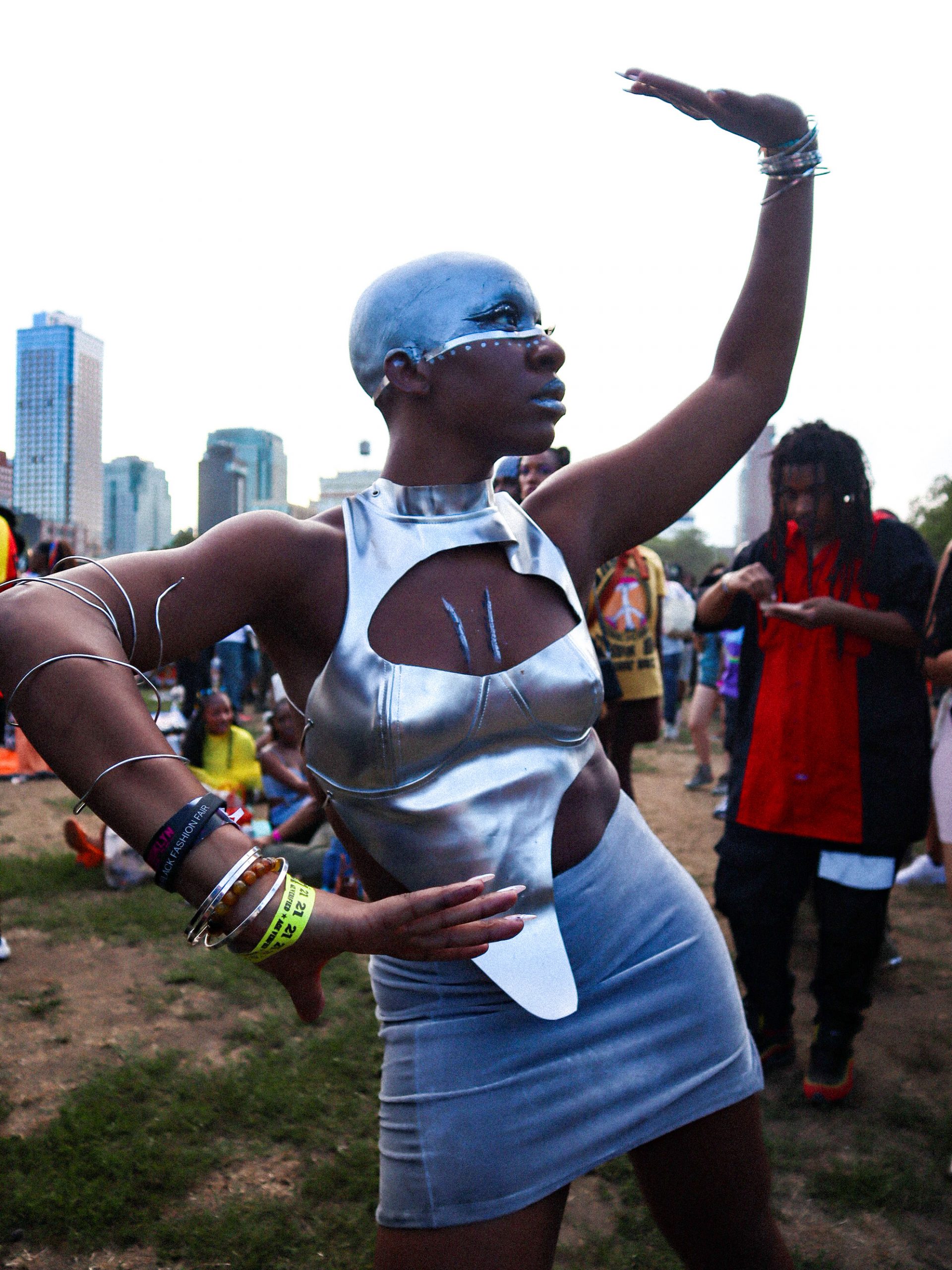 (@akilahsailers via ig, Shot by Halle Cherry)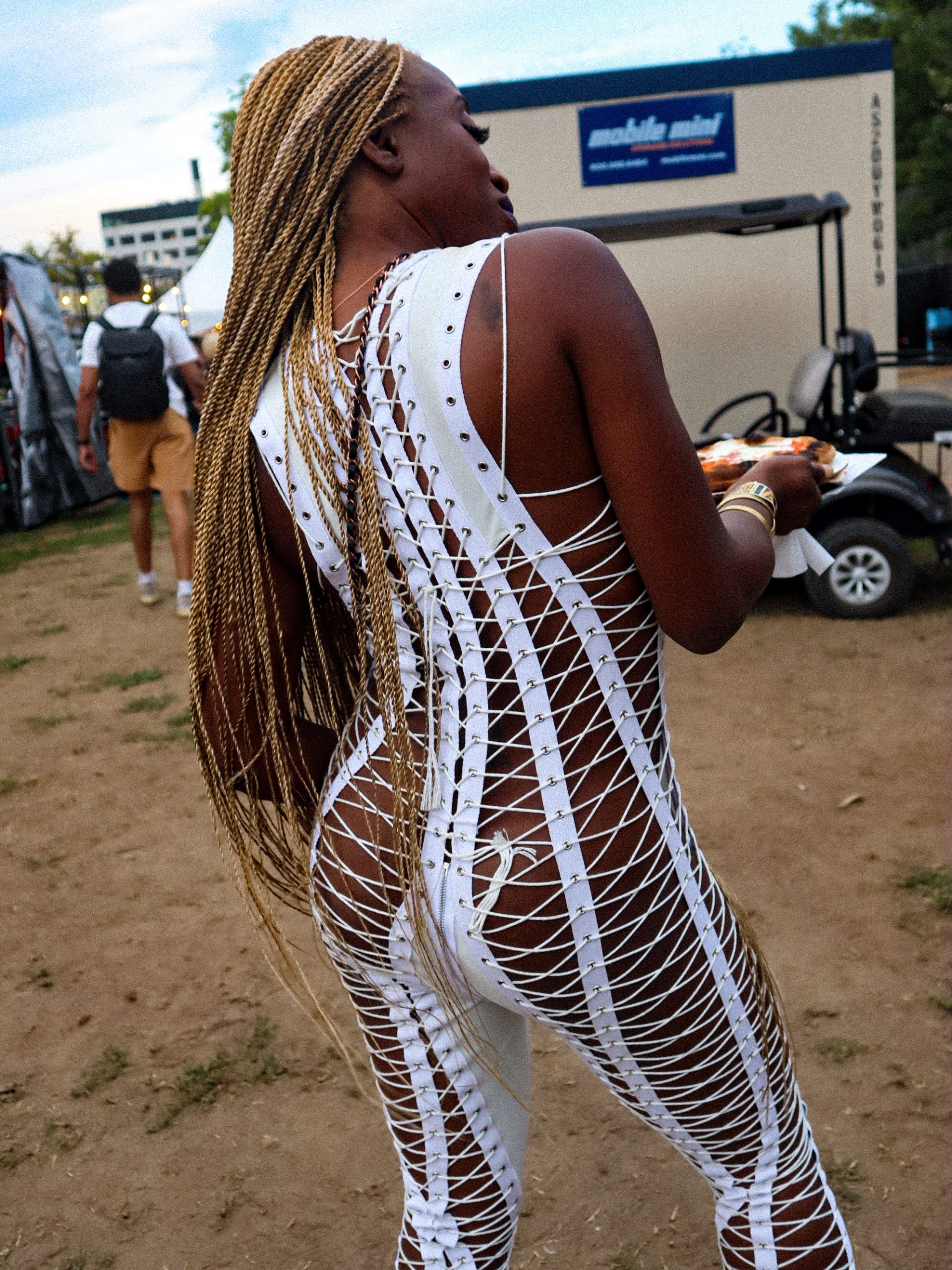 (@yazarah via ig, shot by Halle Cherry)