We're not the first to decree 2016 as a tough ass year. It ain't over yet. If you're like us, you are just about to embark on your constantly last-minute holiday shopping. However, paying tribute to an era of wokeness, LADYGUNN wanted to offer a responsible gift guide that features an array of brands, companies, artists, designers, individuals and causes. They're locally-made, independent, ethically-made, handmade, environmentally-friendly, small batch, healing, feminist, LGBTQ+, sex-positive, activist… all of the good stuff.
This year has been a particularly demoralizing one. It's time to sooth yourself, whether that's through a little bit of splurging and spoiling, or tossing aside consumerism for some spiritual healing. This last stretch before the bandaid-rip transition into 2017, we are planning on resting our bones and rebuilding our strength and energy to wake up bright and early in the new year, ready to go back. to. work.
Here we go.
LADYGUNN'S 2016 HOLIDAY GIFT GUIDE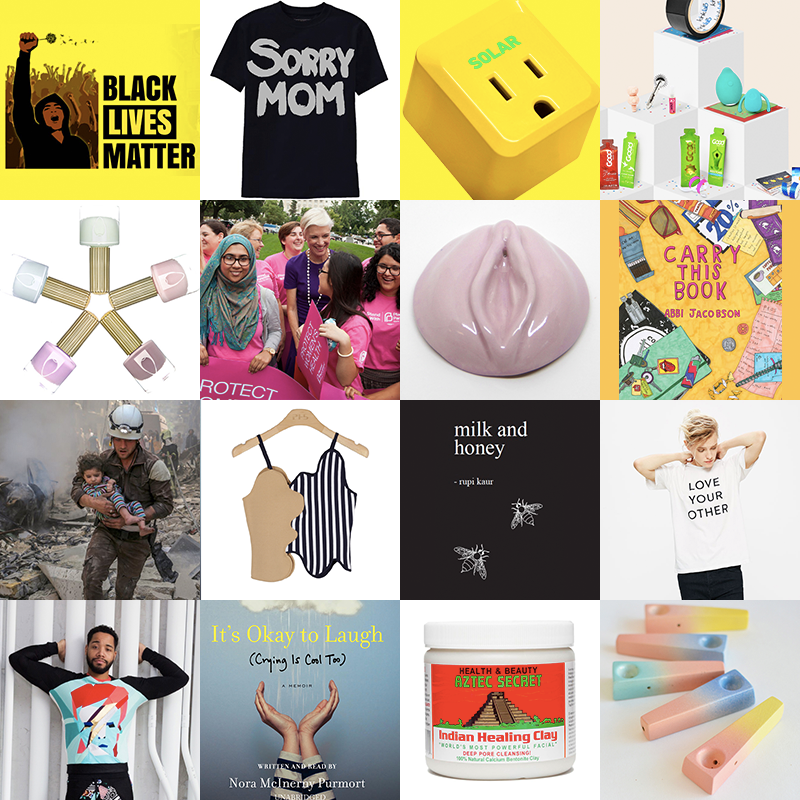 From top left to bottom right:
Happy Holidays from the LADYGUNN family! We love you!