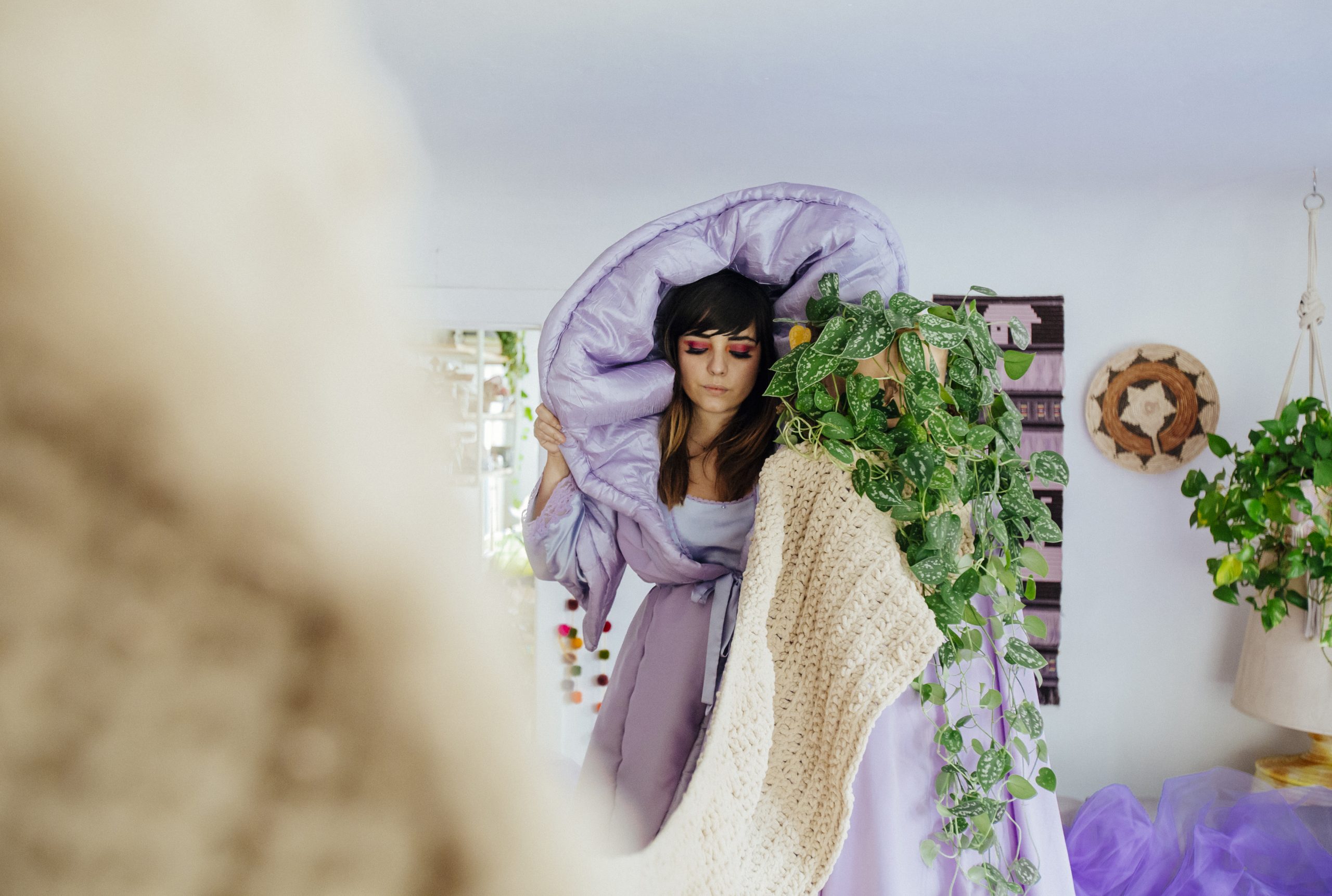 Jarina De Marco entered cultural consciousness wearing a giant, fruit-laden headdress when her song "Tigre" was featured on the Broad City soundtrack. Cut to being "discovered" by Wyclef Jean, signing to Mad Decent (Diplo's label), and writing songs for the TV show "Vida." When she's not making her own righteous bops or songwriting for other people, she creative-directs her own hyper-colorful world (seriously, check out her tutorial on how to roll a rose blunt). Most recently, she let us in on her latest accomplishment, and how she's staying sane during a time of weirdness. SPOILER ALERT: It includes naming imaginary chickens.
How has your quarantine been? How have you been staying sane?
Well! For the first four days, I was a ball of nerves, fluctuating between obsessively reading the news, to calling all my family and warning them of what's to come like some biblical prophet, to taking Ryan Heffington's dance classes, to 9 am wine time FaceTime, to having a fat blunt for breakfast. I've since calmed the fuck down.
We love your giant Lenny Kravitz scarf. What made you want to start it, and did you have to learn something new?
Thank you, thank you! It's my Mona Lisa you know? One of my dancers, Shauna Davis, who right before the great shutdown of 2020, went to JOANN Fabrics to buy herself materials for her crochet project. She got me a starter kit, taught me the basics, and unknowingly saved my goddamn mind. I had never crocheted before. I am a MASSIVE fan now.
What goes through your mind when you're crocheting?
So, I've been seriously considering getting chickens (for the eggs). The thing that makes me hesitate is all the poop. When I'm crocheting, I [find myself] thinking about what to name my chickens. Here's what I've come up with thus far: Mary Poppins, Pocahontas, The Hunchback of Pooperdame, Pooperella, Snow White and the Seven Poops. I've ventured off into celebrity poop puns like Lady Caca. I'm really proud of Lady Caca.
Any milestone sense of accomplishment? Or is the purpose of the practice itself?
The scarf was meant to be a blanket, but the first rows I did were too tight because I stress-crocheted for like 4 days straight, and that made it curve. So I abandoned the Abuela blanket of my dreams and instead decided to turn it into a scarf to rival Lenny's.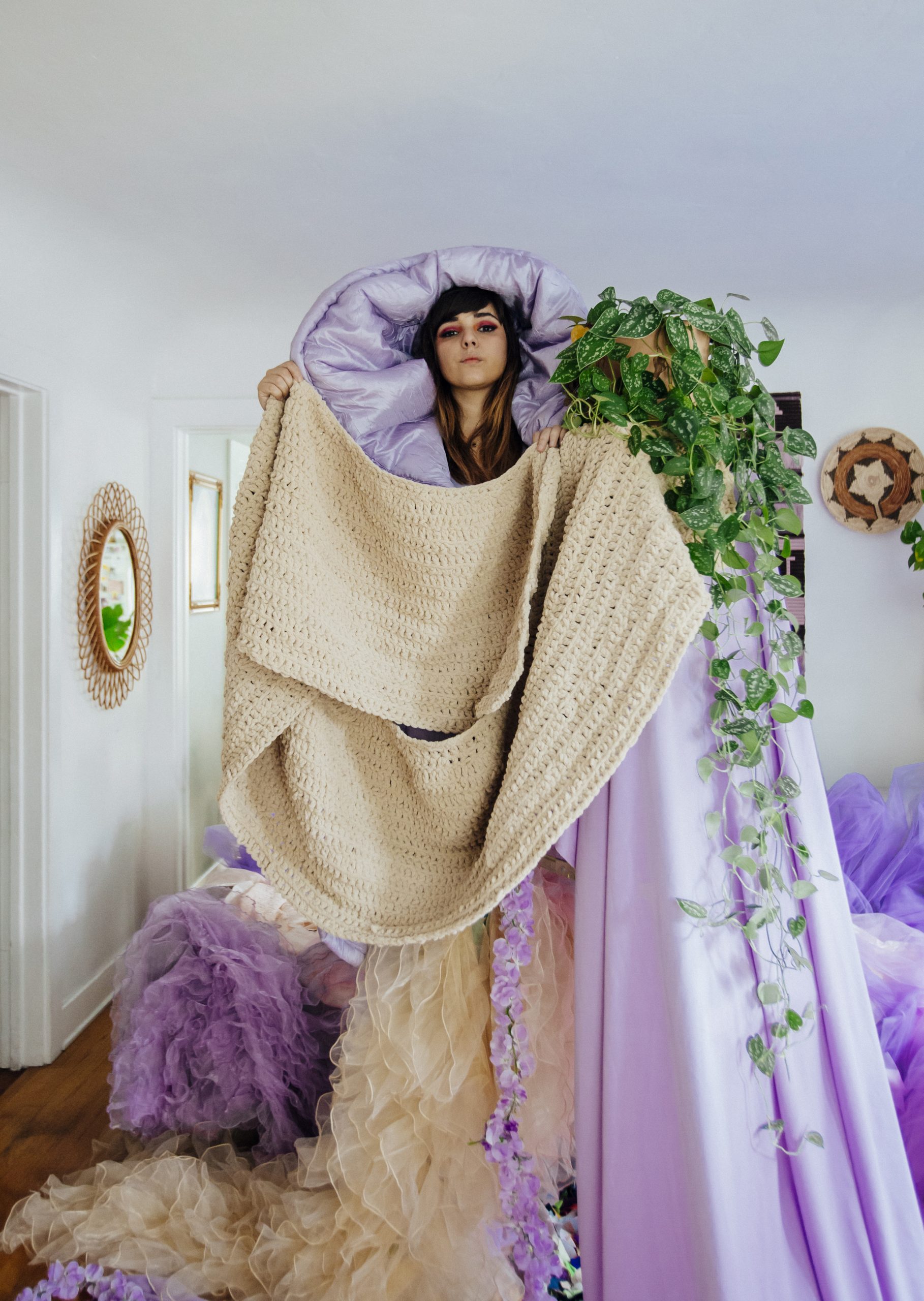 Are there any other skills you're looking to hone?
You know, as a recovering New Yorker who has been getting around LA in Ubers for the past four years, I think it's time I learned to drive. I can't think of a better time: the streets are deserted and the cops are too busy to care about silly things like me not having a learner's permit. 
Has your routine changed at all?
I wake up screaming at the top of my lungs, drenched in the sweat of my existential dread—but that was happening pre-pandemic. So, no? Wait, I've added a really great pilates class to my morning routine, so to answer your question, yes.
What else have you learned to appreciate with more free time?
My family and lots of my friends are spread out all over the globe, so it's been lovely reconnecting on FaceTime. We are having longer, deeper, drunker conversations. I'm really enjoying that.
What's next on your list of things to make/learn/do?
I got some watercolors. I'm gonna try to make some crappy paintings and pawn them as gifts for Christmas. Since we are headed into a recession, no one can get mad at me about it. 
What are you working on in your professional life, if you want to share?
I'm in the process of mixing my debut album "Caribbean All-Inclusive Luxury," wrapping up editing a music video we shot pre-'Rona, finishing up the art for the album and trying to figure out how to get creative about shooting videos without a crew. I'm actually excited about that.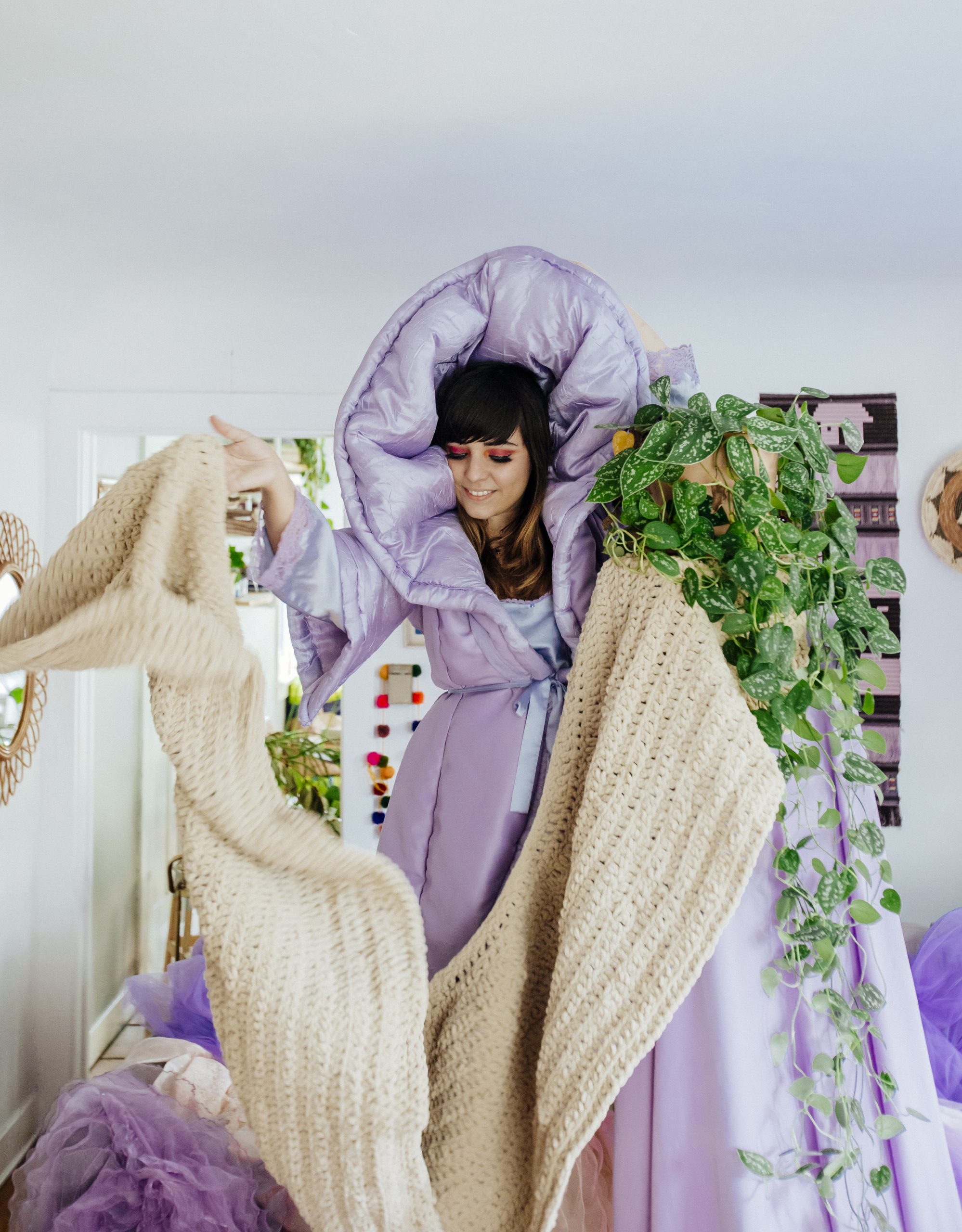 CONNECT WITH JARINA DE MARCO
photos / Maria Jose Govea
story / Anna Bulbrook