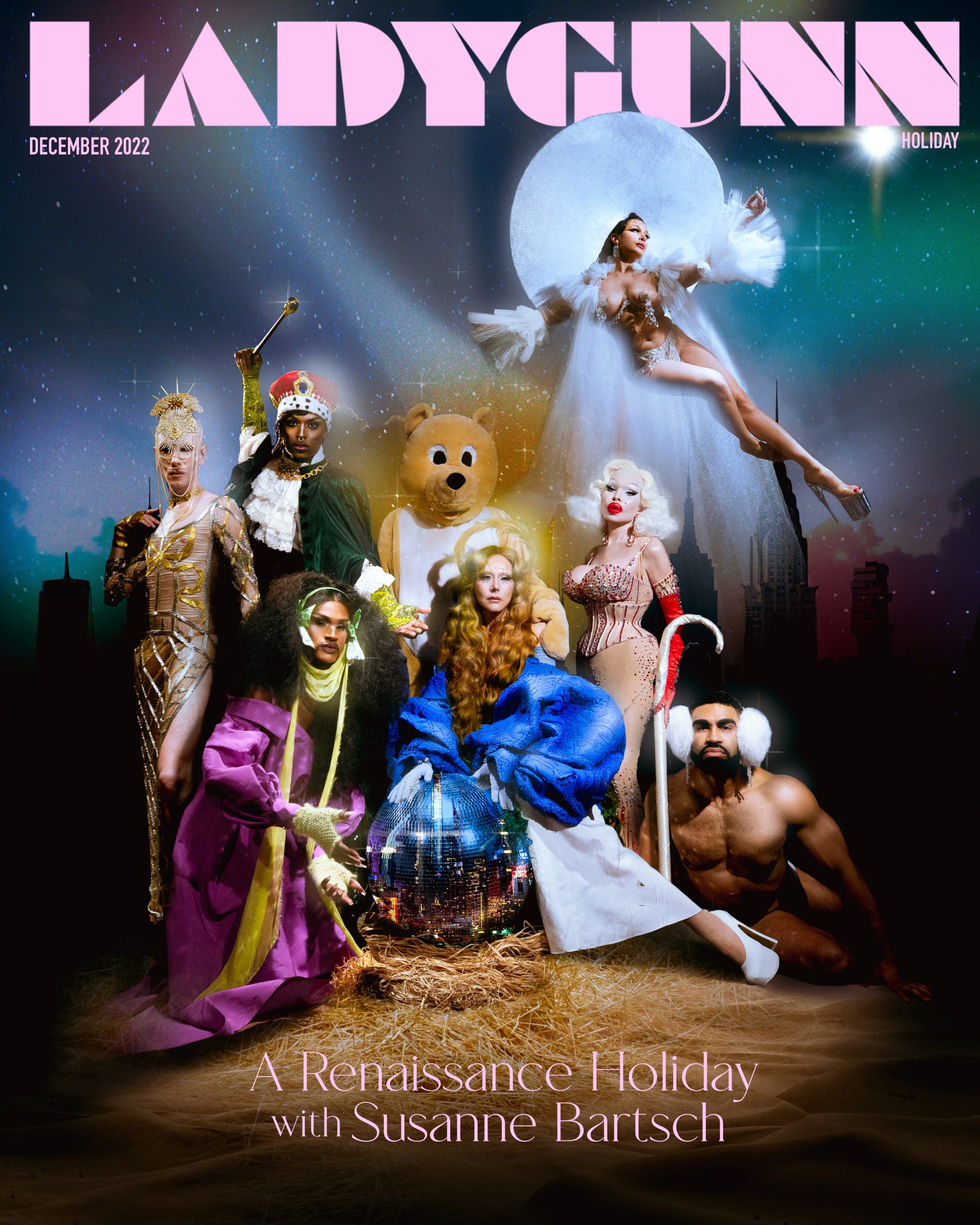 'Tis the season for love, adventure and holiday cheer so LADYGUNN teamed up with the mother of New York nightlife and all-around icon SUSANNE BARTSCH for her annual toy drive and cover to celebrate.
2022 was the year of the RENAISSANCE. Whether it was finding yourself or something you love, this year brought out hope in all of us. We may still be debating 2019 or even Lea Michele's 'Funny Girl' triumph, but one thing that we can all agree on is the concept of Chosen Family is one that will always remain sacred. You can be breaking bread at Sunday dinner or cutting it loose on the dance floor, but all have the power to create our own traditions with our chosen loved ones.
Reinvention and evolution are necessary but having a strong sense of community is essential to our well-being. "I love having the feeling of belonging and grateful that I do have many styles of family," says Susanne on the set of our holiday cover shoot.
For the cover, we wanted to create a sense of peace and joy in hopes that it will bring an abundance of light and magic as we enter the New Year. What better way to merge tradition than highlighting NYC nightlife's chosen family superstars like AMANDA LEPORE, LOLA VON ROX, BEAUJANGLESS, ANN ARTIST, RYAN BURKE, THE BOX BEAR (JOSEPH GRAHAM) & STEVEN RODRIGUEZ?
"It's because of the many chosen families that I belong to that I am able to continue to create a space for people to unite," says Susanne.
To celebrate our special cover this year, LADYGUNN is so excited to join the 20+ year-old annual Toy Drive holiday tradition created by Susanne as a way to give back to NY children with the help of UHCWINC for hospitals and social service agencies in need. A tradition that was inspired after she became a mother herself, and now a NYC beloved holiday staple, the toy drive will take place on SUNDAY, DECEMBER 18TH at SOHO GRAND HOTEL with special guest hosts including MARC JACOBS, PATTI WILSON, ZALDY, MICHAEL MUSTO, STEVEN KLEIN, CHRISTIAN COWAN, LEAH MCSWEENEY, PHIL GOMEZ and more!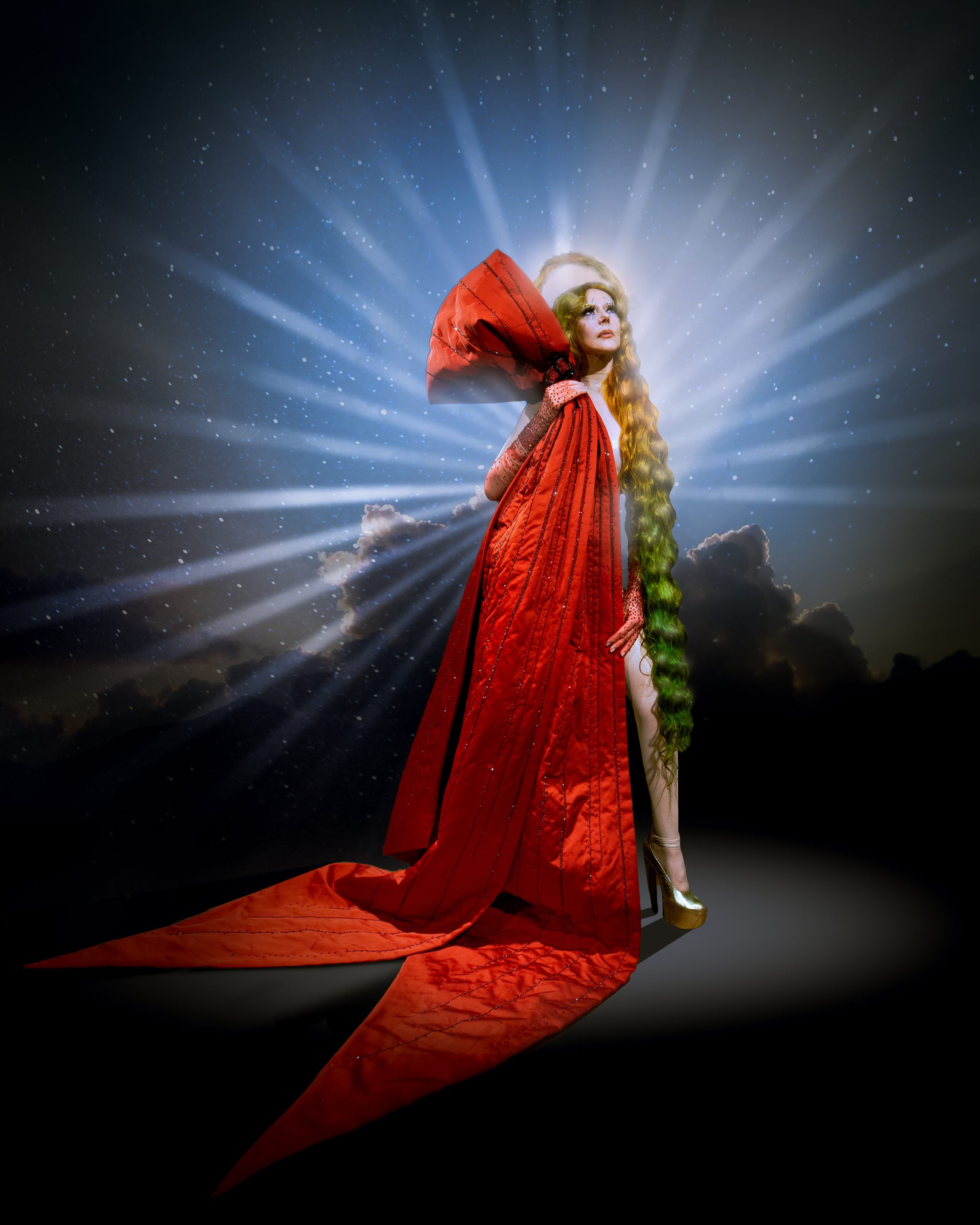 MARY MOTHER OF DANCE | SUSANNE BARTSCH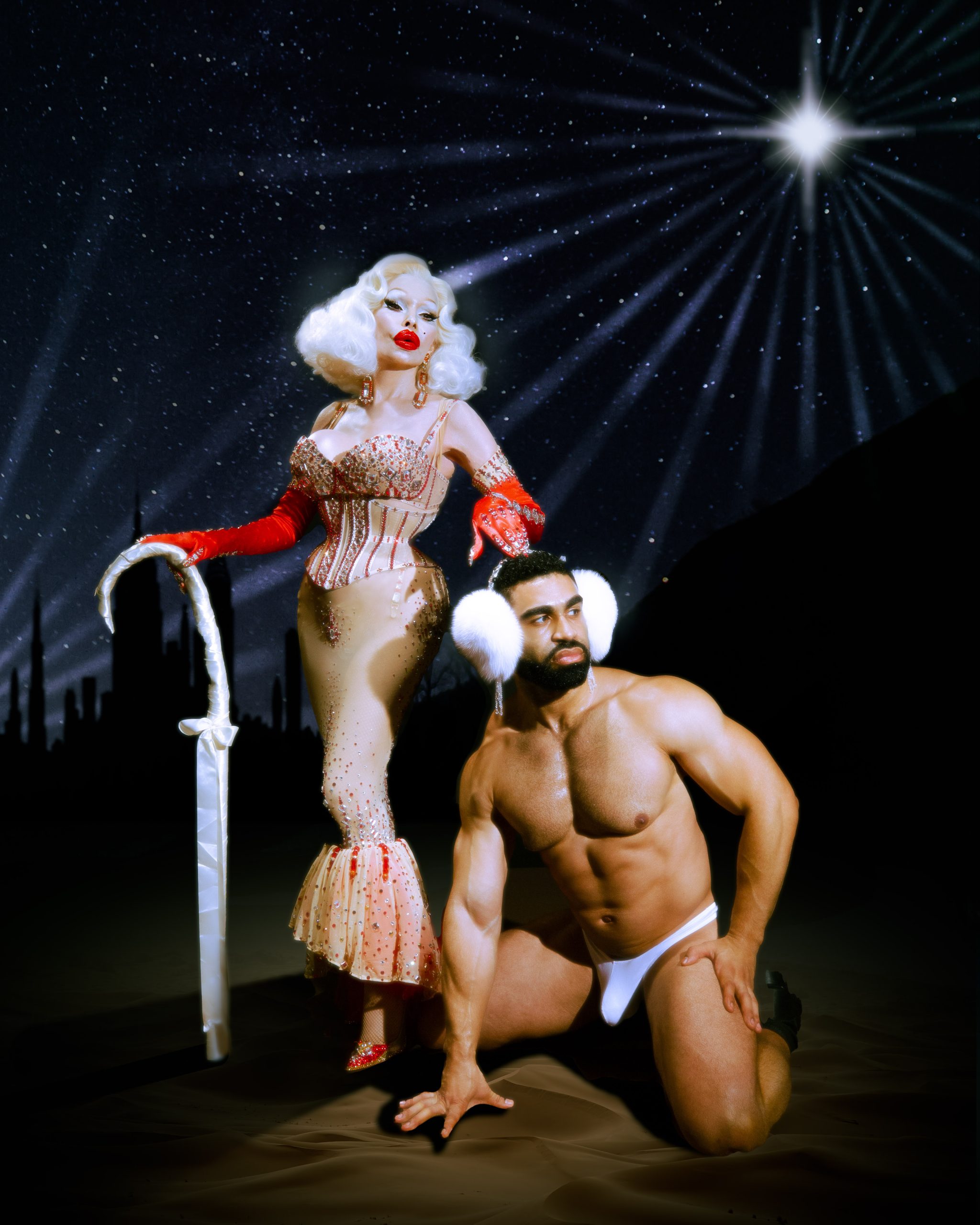 THE SHEPHERD AND HER SHEEP | AMANDA LEPORE +  STEVEN RODRIGUEZ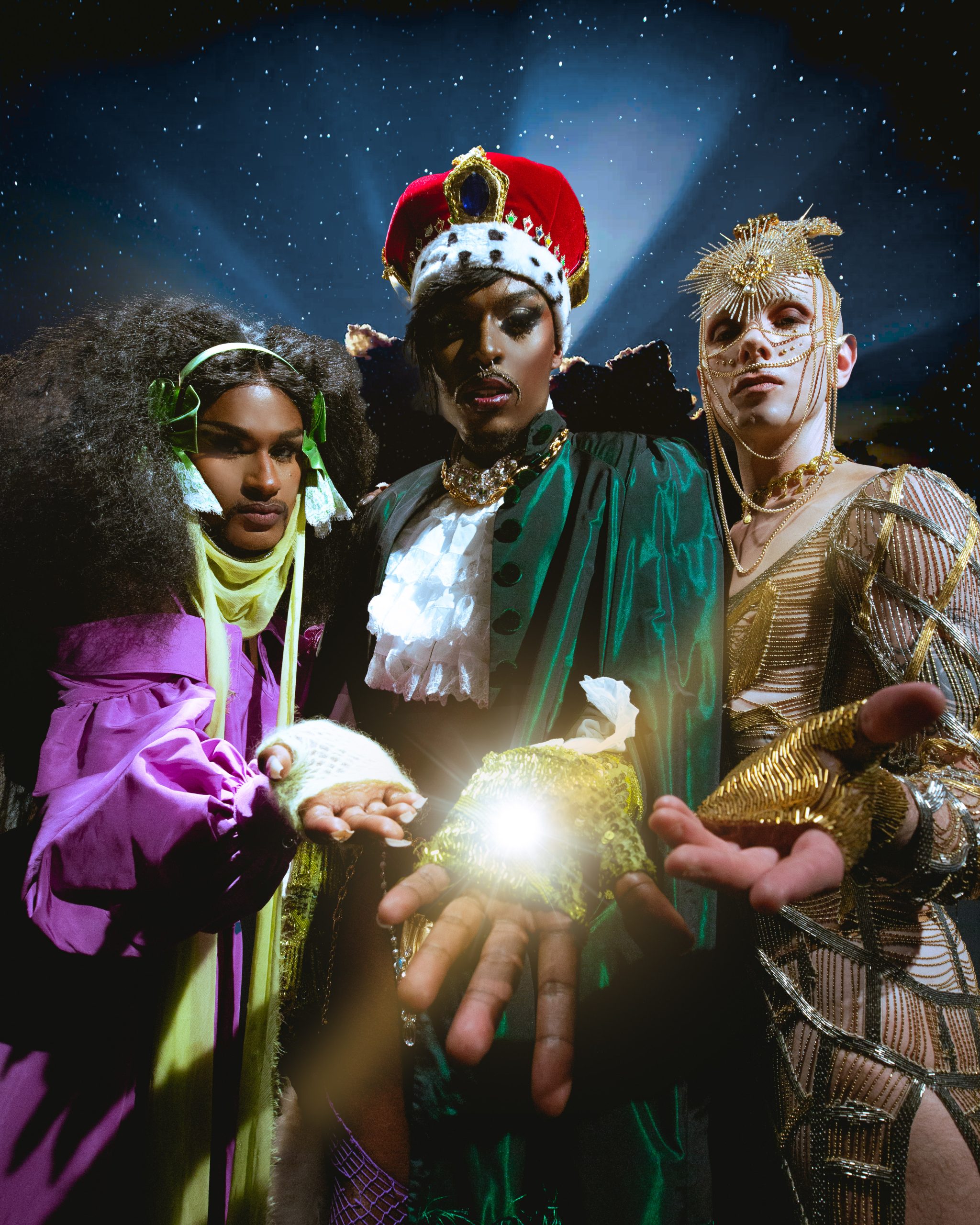 THE THREE WISE QUEENS | BEAUJANGLESS, ANN ARTIST, RYAN BURKE
THE ARCHANGEL | LOLA VON ROX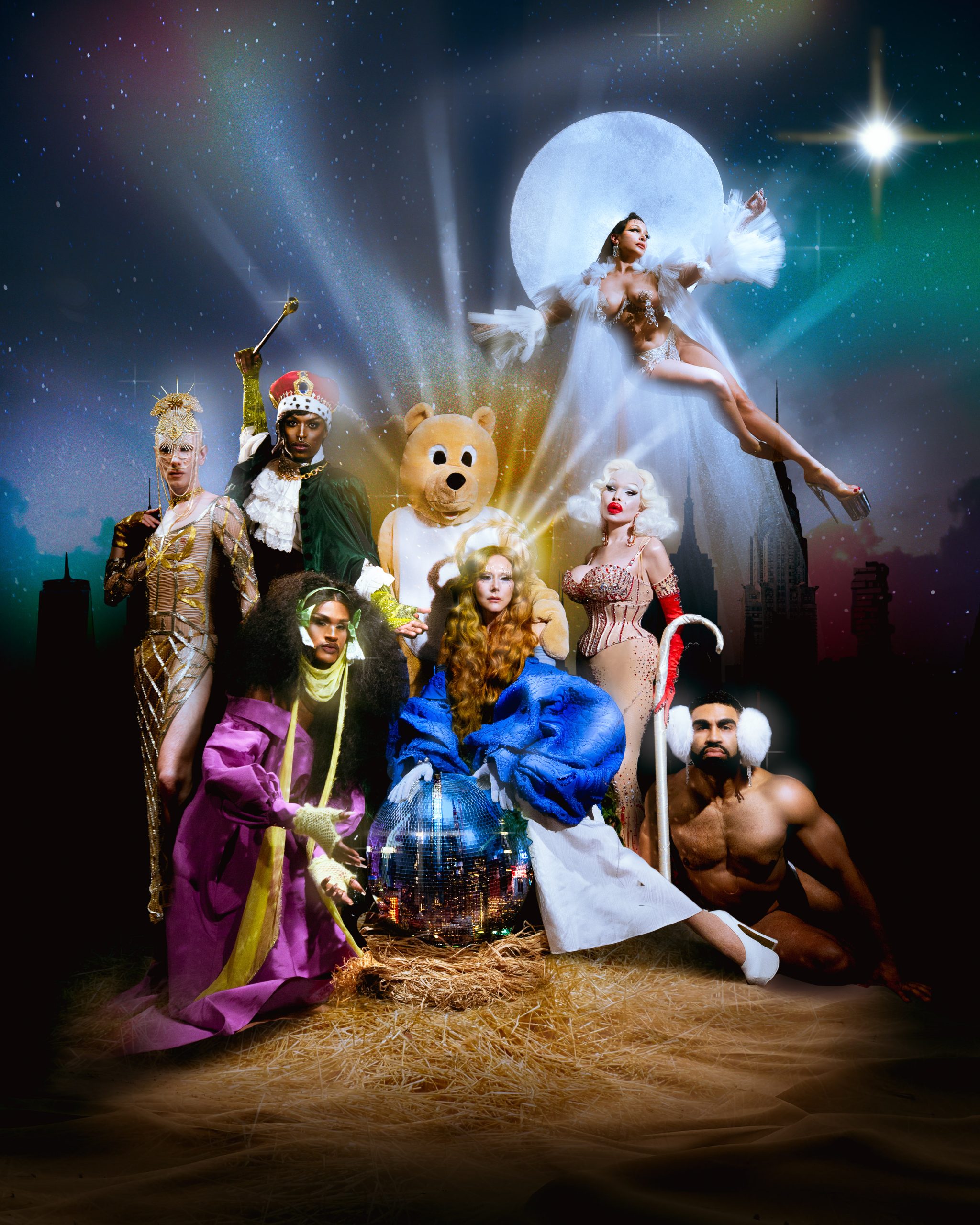 HAPPY HOLIDAYS, WE LOVE YOU!
Talent | SUSANNE BARTSCH | AMANDA LEPORE
LOLA VON ROX | BEAUJANGLESS | ANN ARTIST | RYAN BURKE | THE BOX BEAR (JOSEPH GRAHAM) | STEVEN RODRIGUEZ
Photo + Editor | Hope Glassel
Creative Direction + Styling | Phil Gomez
Wardrobe | Wiederhoeft
Glam | Andrew Dahling, Sean Michael Bennett, Esteban Martinez, Lorenzo Diaz
PA | Sam Berlin
Cover art | Pearl Zhang
Copy editor | Joann Zhang
Location | Yindee Studio