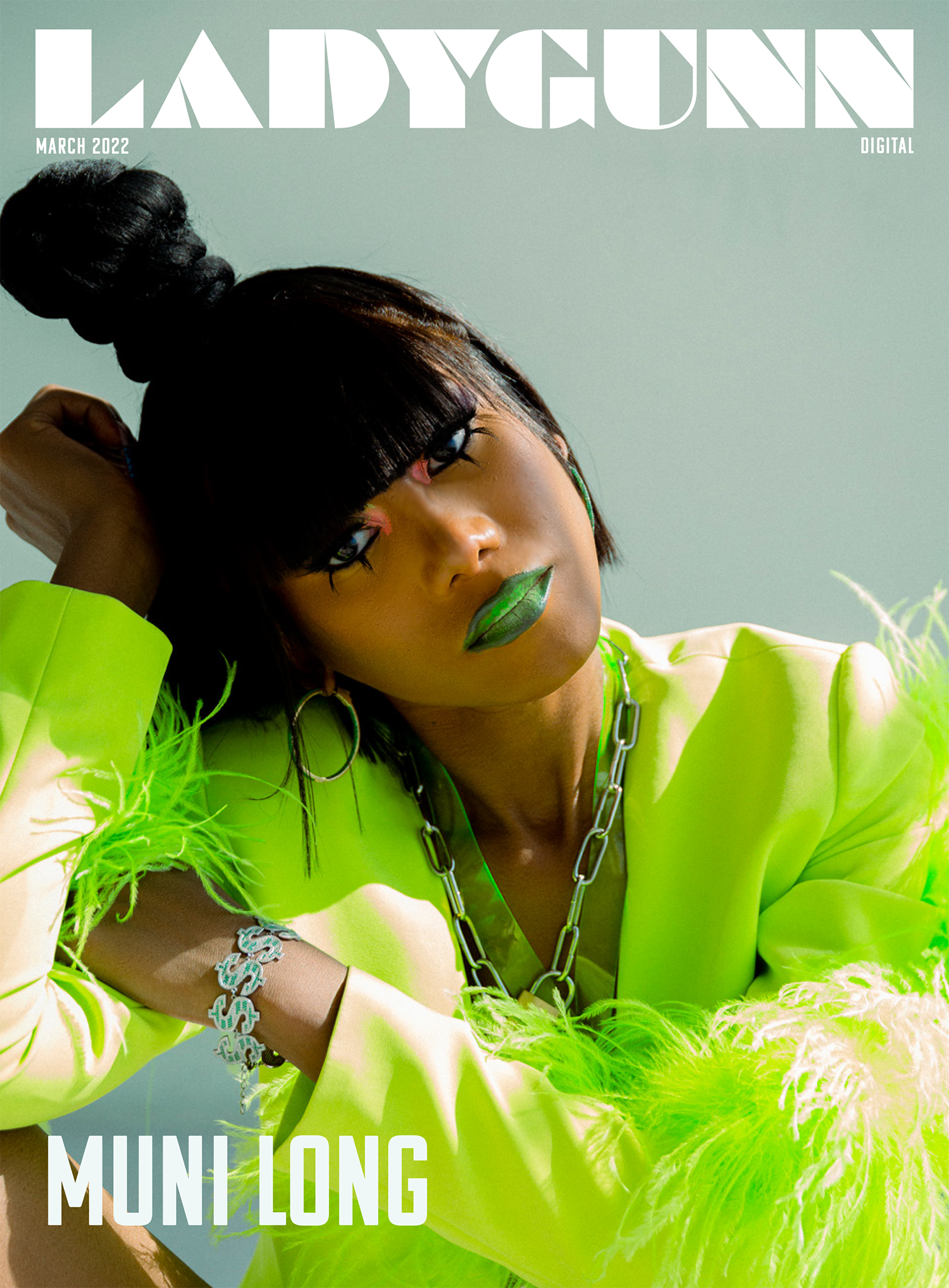 The reinvention of Muni Long could be likened to Dr. Jekyll finding a muse in Mr. Hyde. The two sides of the coin are a roundabout into one another finding both peace and torment in the complexities of the self. Priscilla Renea was an established writer in the music industry, penning hits for heavyweights like Rhianna, Ariana Grande, and Mariah Carey, in Los Angeles before she scrapped it all in favor of putting herself first. There were several makeovers and name changes before her current moniker Muni Long broke into the collective conscious.
"In order for me to be able to really like to do what I wanted to do, I had to become an outlier and just start over. For me it's more just the opportunity to express myself without like a limitation. That's more appealing to me and it just, it just feels like a relief that I finally can just be." She goes on to say about leaving Priscilla Renea.
Muni Long is calm and unbothered, unlike someone who has centralized attention attached to her name at the movement. She keeps an even tone, no sign of wavering as she sits with her mother in a restaurant putting in an order for a cheeseburger and fries. She's had a long day filled with doctor appointments, meetings, and studio sessions that an up-and-coming pop star with multiple trending sounds on Tik Tok and a song charting in the Top 10 might.
" I just would prefer to be peaceful and logical and, accept things, how they come," She responds when I tell her how calm she sounds. "I got diagnosed with lupus when I was 23 years old. So I was forced to, learn how to deal with pressure in a way where it would manifest for me physically. I don't allow people to penetrate too deep with shit."
After years of vying to the music industry for a chance, her cinematic rise to fame was made with no compromise, in fact she has been unabashedly herself. Her TikTok byline boasts, "I love that you wanna learn more about me. Welcome. Until I tell you go get out!"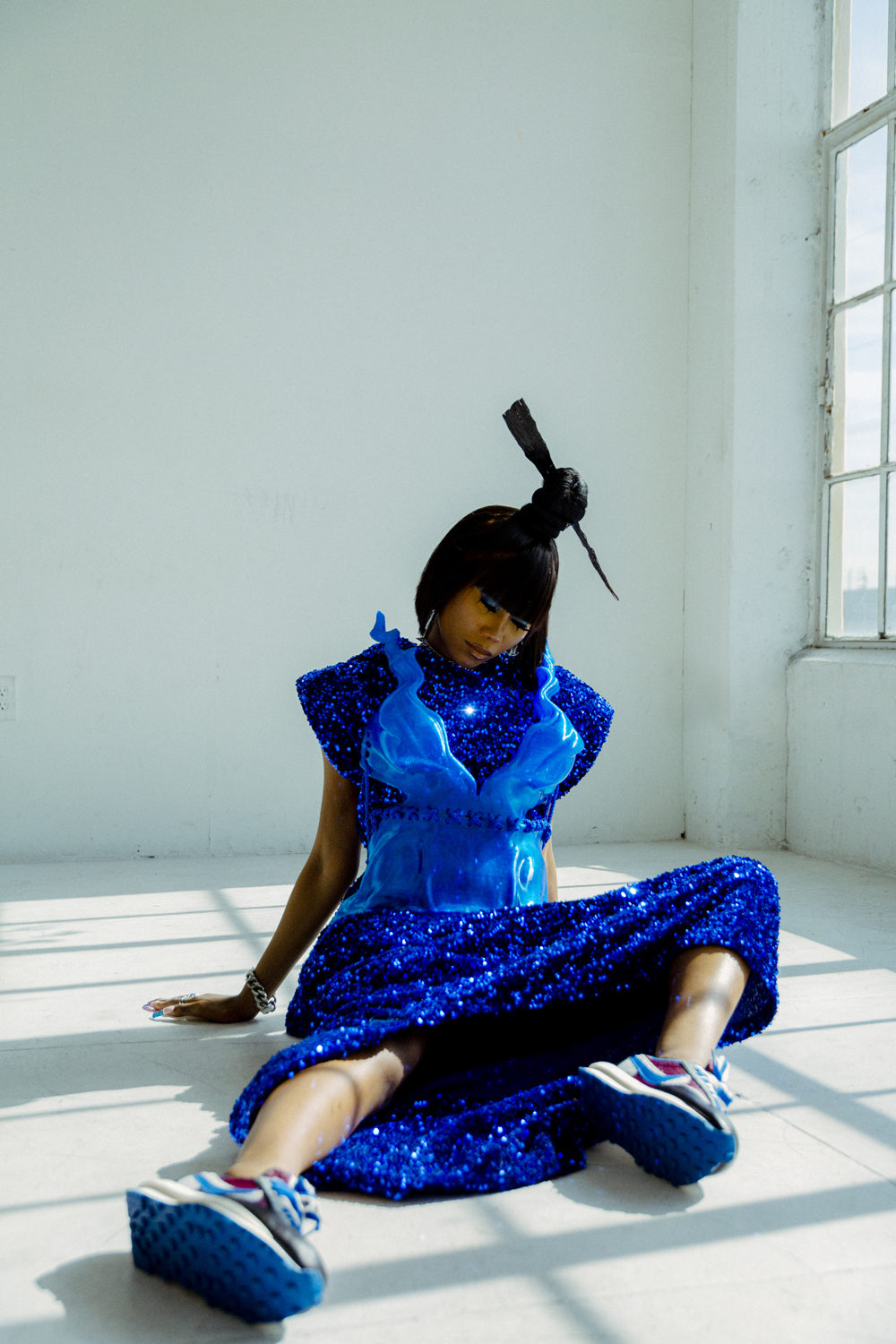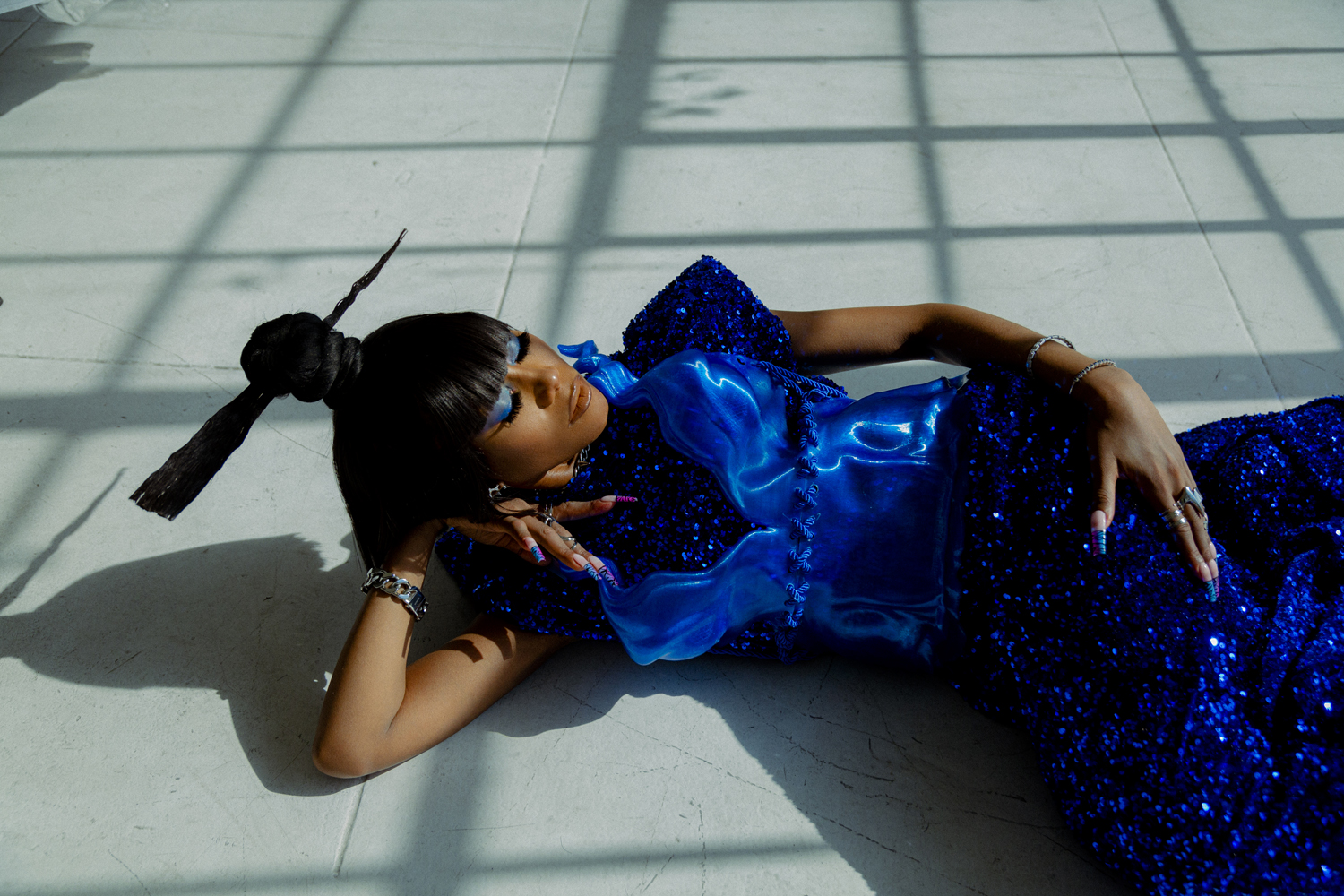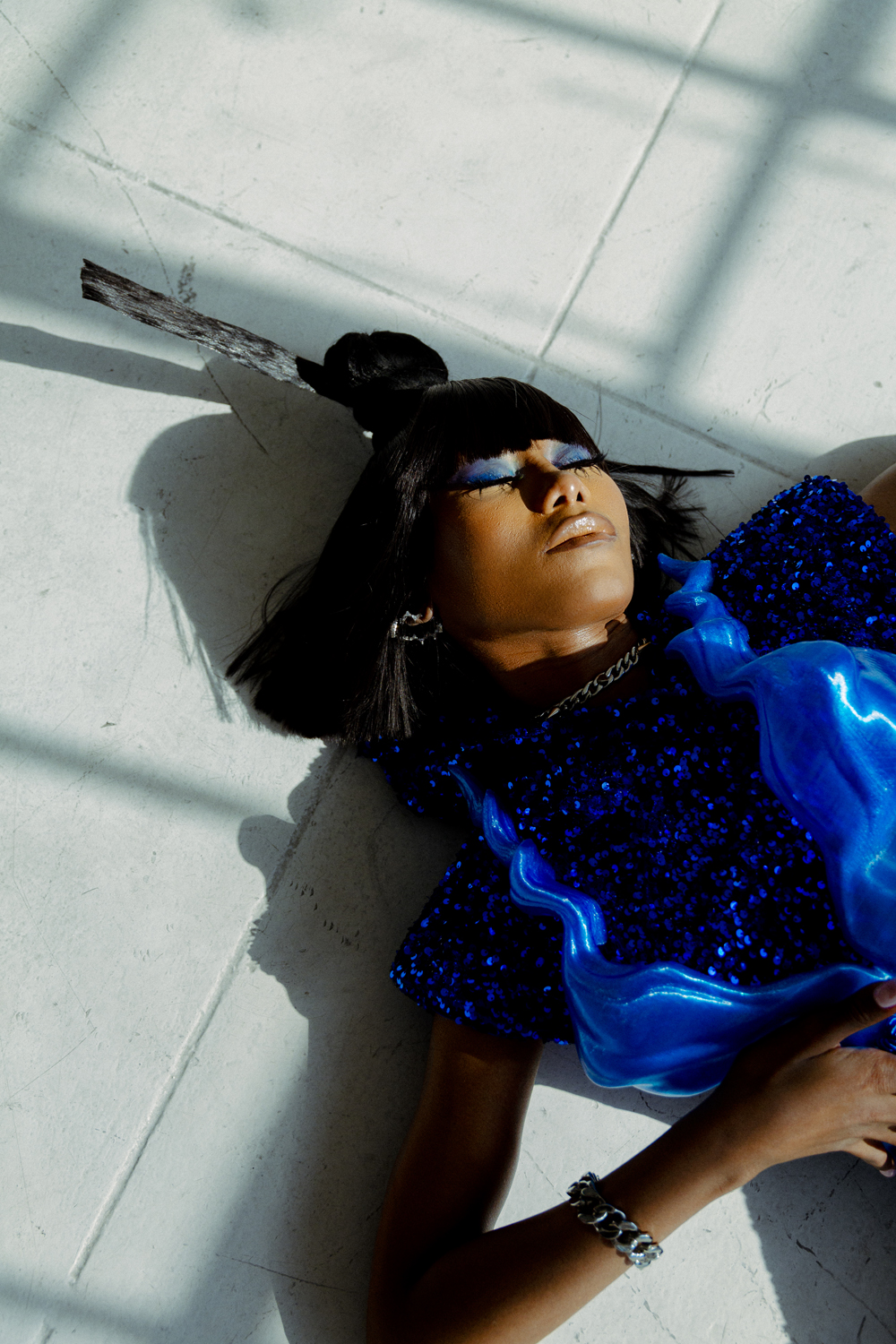 Dress: Gypsy Sport. Bracelets: Vitaly, Uno De 50, Gabriel & Co, Sahira Jewlery Designs. Bustier: Lada Legin. -Shoes: Nike x Undercover
TikTok is where the world first used the R&B anthem Hrs and Hrs, to capture the sentiments of passionate lovers of creators and listeners alike.
"It's very, it's just very authentic to me," Muni says of the track, "I made what I wanted to make. I wasn't trying to like go viral, go get on any chart.  Of course, all of those things are welcome but that wasn't my goal. My goal was just to make something really, great that inspired people. That gave me more freedom to express myself. I just want to be able to create and make things and make a living and make money so I can make bigger and better versions of things without limitation."
For the first time, Muni Long is in the spotlight. Her comfy behind-the-scenes work as a sought-after writer was one that most would happily retire on. Her accolades were there, the work was coming in and she has respected that people spend decades trying to earn. Respectfully why would start over now?
"I think it was the right thing to do. A lot of people were like, 'No, but you built this brand and you're such a notable writer'. I just knew I had to disappear and rebrand, get an extreme makeover basically. And it worked to cause a lot of people are talking about it. A lot of artists hit that wall or feel like they reached a limit on their expression. They're all super inspired, which is the ultimate goal. This is one of the most creative industries in the world. We literally make something out of nothing yet so many people are afraid to try things and like experiment, which has always just been so ironic to me. I never understood that."
Her unwavering process is admirable. Her ability to be impeccable with her word and intention is an art in itself. Her social media is full of esoteric reflections on life and the bigger picture.
"It's like getting out of your ego and just remembering, at least for me, I'm not doing it for notoriety and fame and all that stuff. I enjoy the perks that come with that, which is just the freedom to express myself without questioning, without limitation, more resources to be able to create bigger and better things that will inspire people and show them that anything is possible. I really needed the me that I am today. I really needed that person when I was coming up and that didn't exist."
Muni's art has been crafted by a wide variety of influences and life experiences that have all the ranges of the human vessel. It's the type of music that hits beyond a trend, more so the type of music that defies trends and projects itself into a category of it's own.
"I did an interview where somebody called me genre-agnostic," she muses. "I don't necessarily like make music face color, my skin color, or my upbringing. I make the music that I miss hearing."
That type of music is a whirlpool of the MTV experience of the early aughts. A time in music where all sounds and artists alike had a 6 degree of separation of the notes they embarked on to the listener. It was an undefined era that birthed a new attitude.
"I think people forget about that era of music, you know, they really do. That's how I got put on all these different bands. Smash Mouth, Fall Out Boy,  then there's Destiny's Child, T.L C…..That's how we grew up."
For Muni being able to incorporate her true self in her art is something she is not willing to compromise
"It took me a while to figure that out, to know that I had a choice, you know, to know that I could say no, thank you. I'd rather not. And to be able to like stand up for myself and know when the time is right to make certain changes, because you know, a lot of people will say quick, 'Well, if I was you, this is what I would do'. And I would just be like, 'Well respectfully, you're not me'. That's not what I want to do. And if you want to ride would be cool. If not, I understand. But you'll just have to, see I'm going this way. I think making that choice just as a human, not just as an artist, but being able to make that choice as a human and stand behind it, your intention and focus into it. That's what really brings things into manifestation. Like from your head to reality."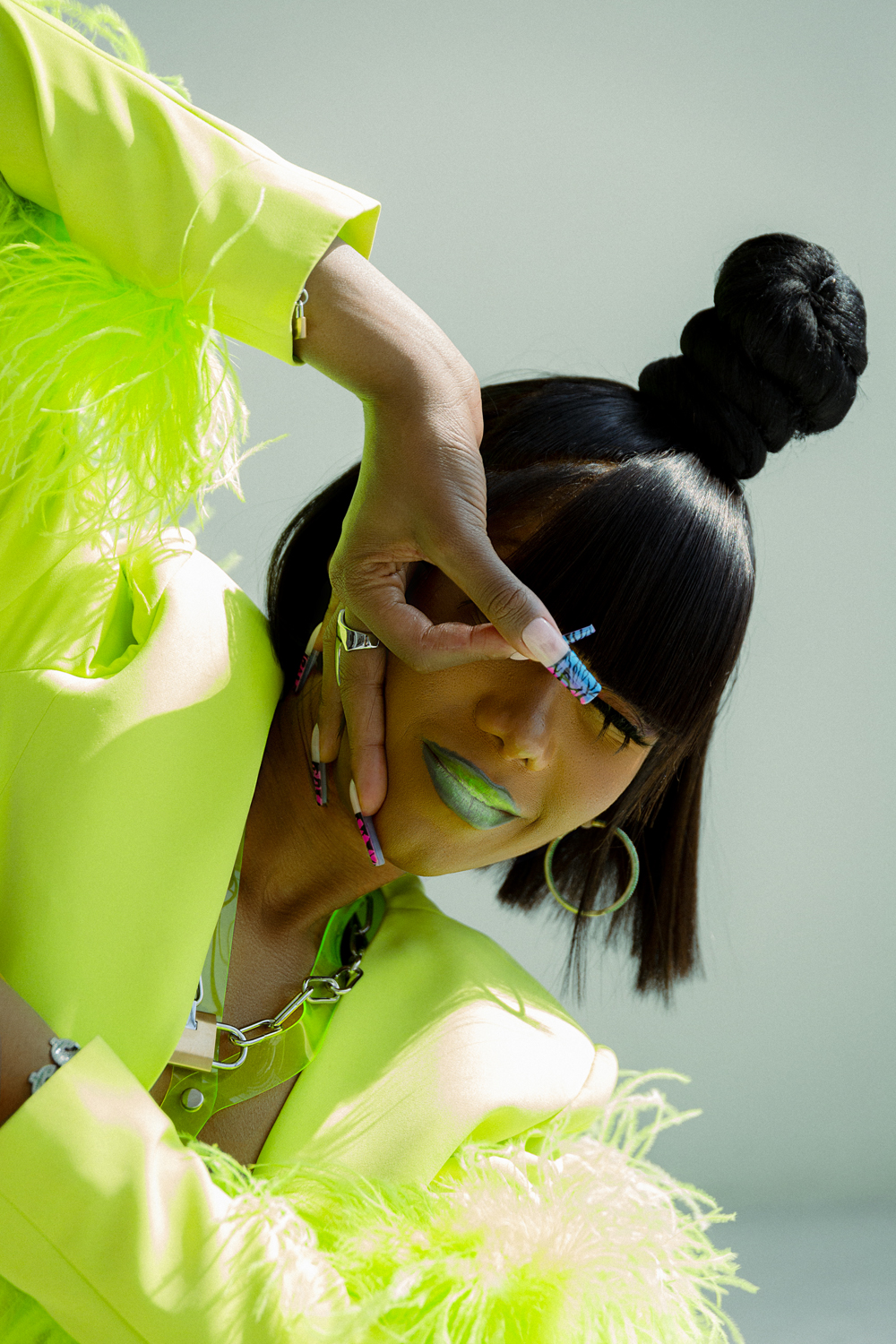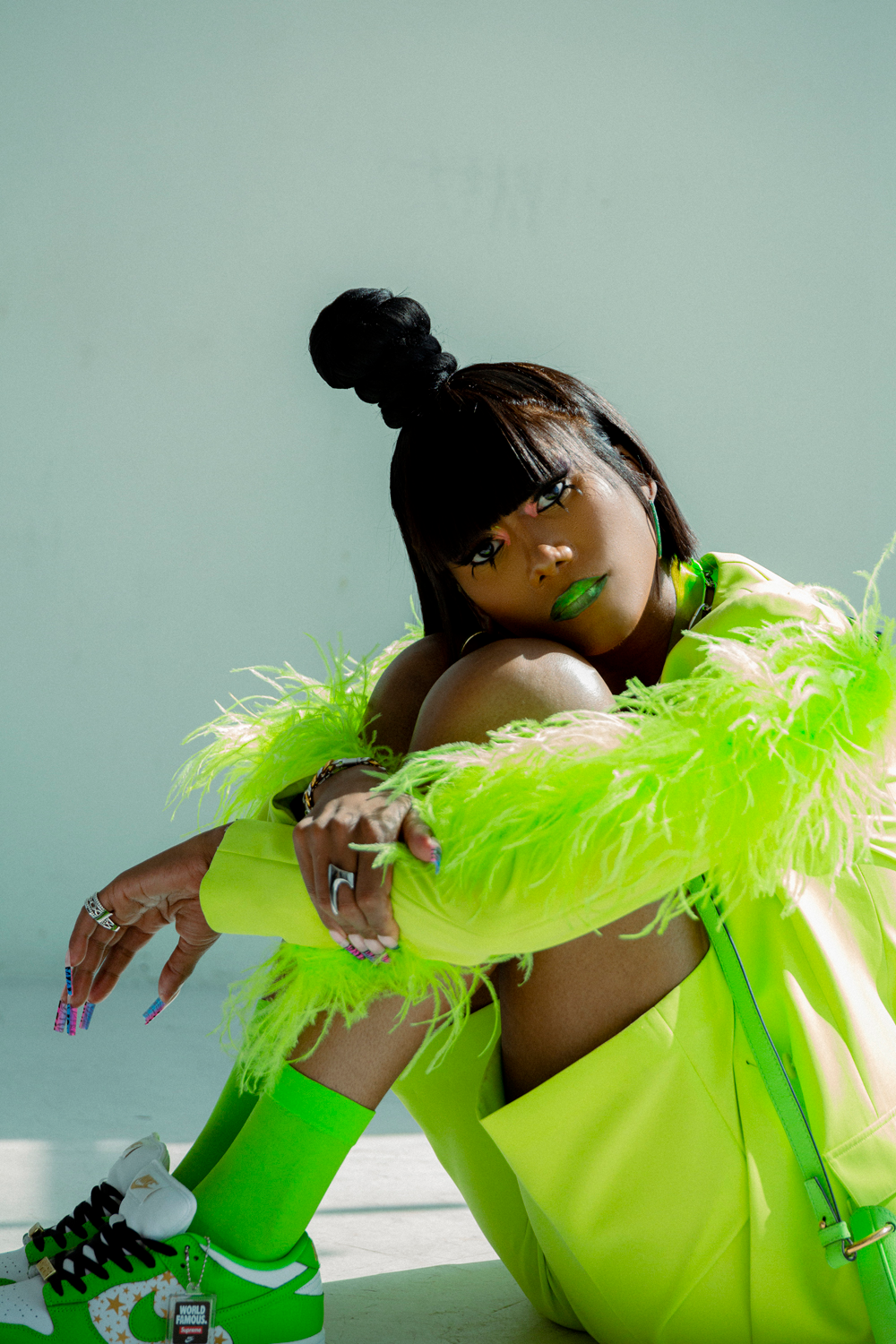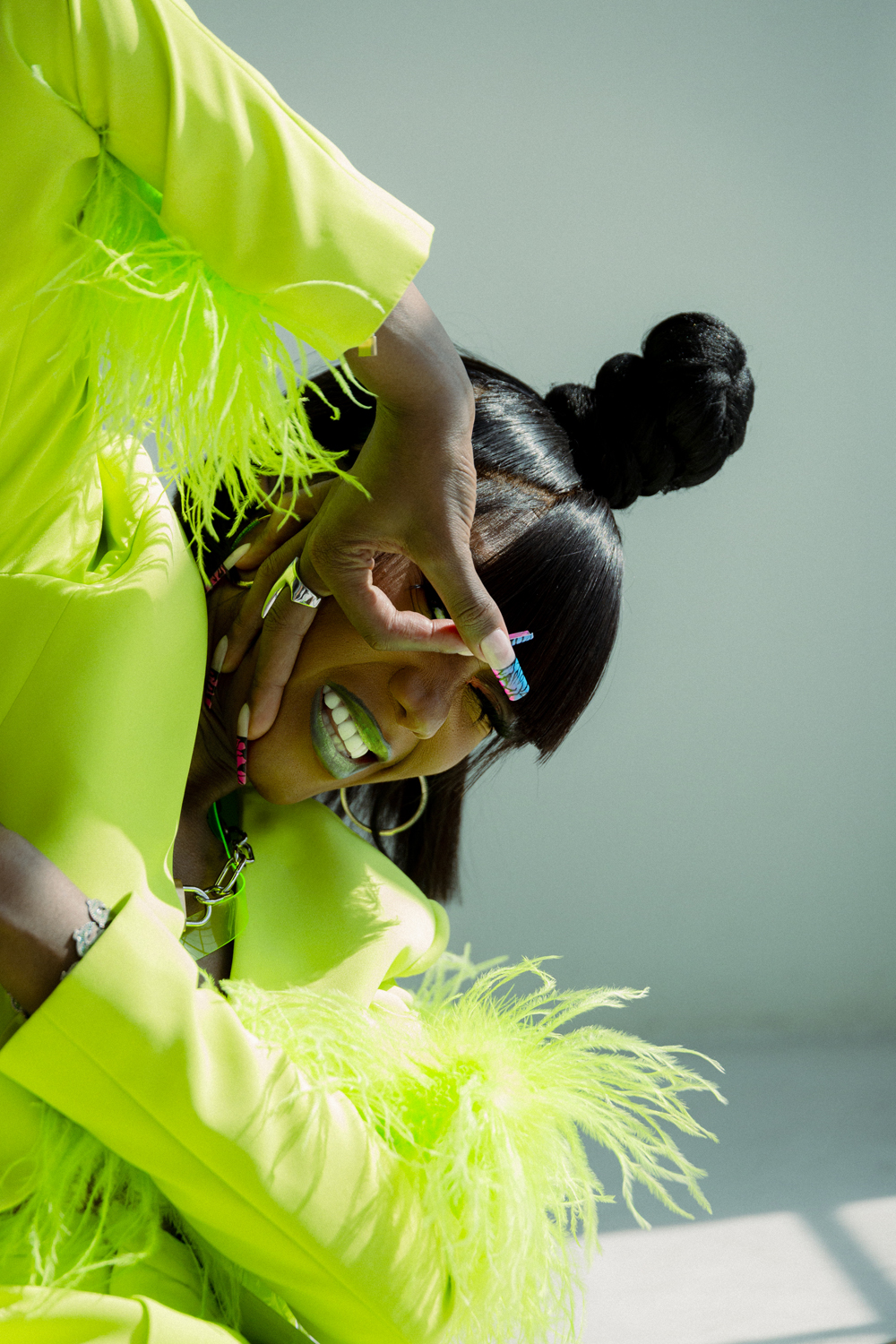 Green Suit & Harness: Sally LaPointe. Earrings: Niko Ray. Necklace: Vitaly. Rings: Vitaly, Sahira Jewlery Design, Gabriel & co. Money sign bracelet: Shyne Boys. Handbag: Versace. Shoes: Nike x Supreme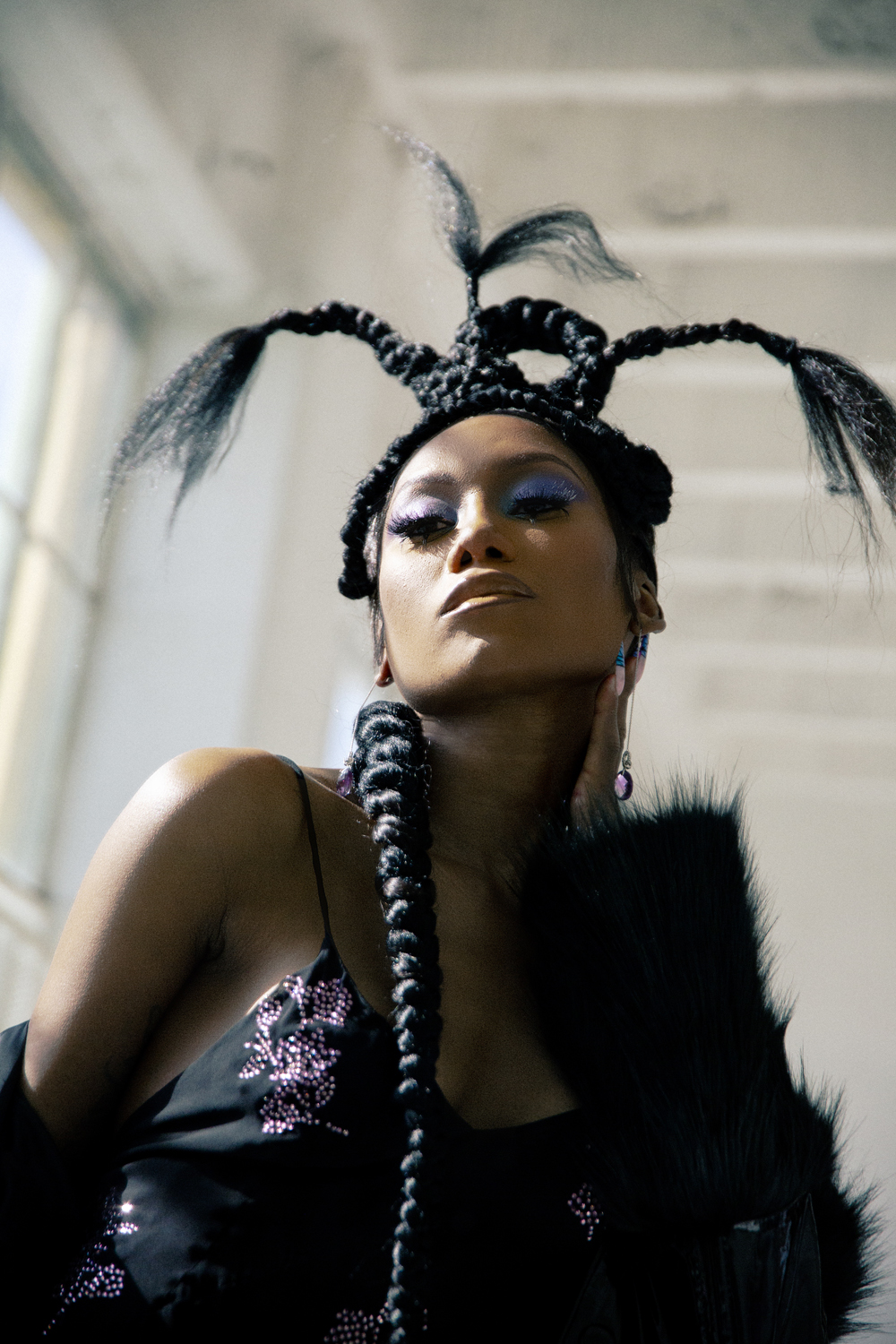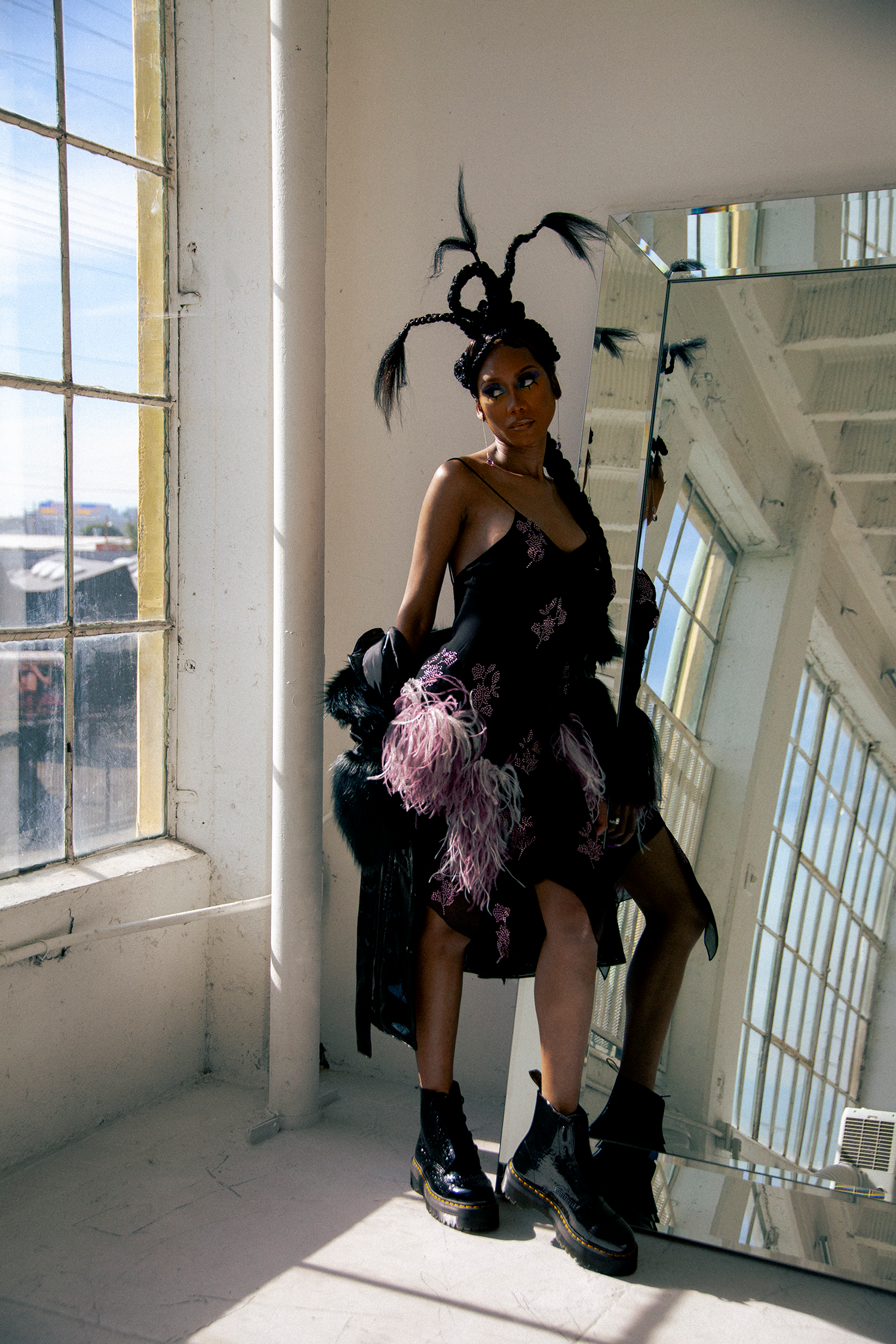 Dress:  16 Arlington. Jacket: Namilia. Shoes: Doc Martin. Earrings: Candy Ice. Wardrobe stylist: Manny Jay @mannyjaystyles. Wardrobe Assistants:Devontae Goodwin. Tosha Hartzog.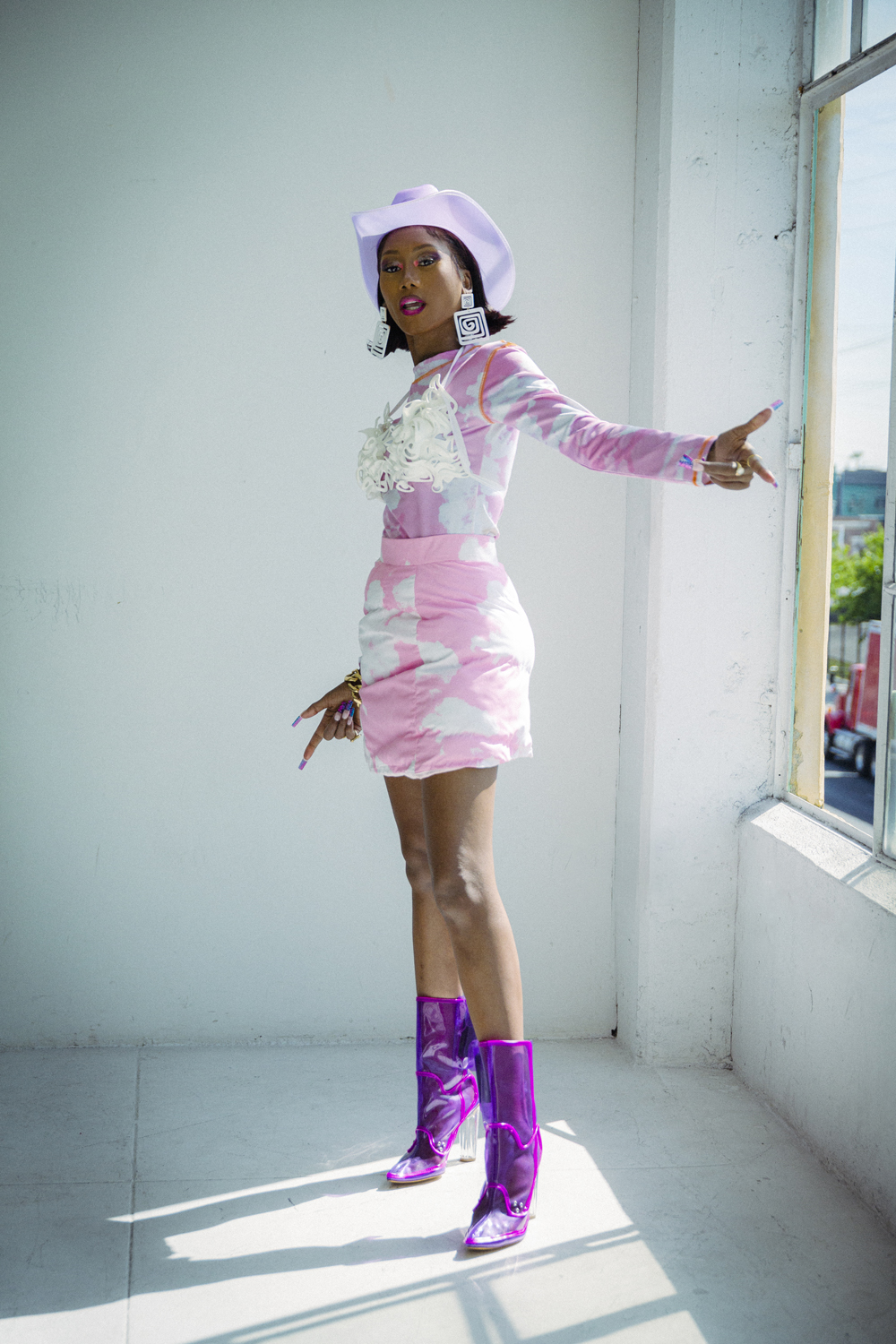 Pink cloud Top and skirt: Phlemuns. Earrings: DC Originals. Bra: Lada Legina. Bracelet: Vitaly. Rings: Uno De 50, Sahira Jewlery Design.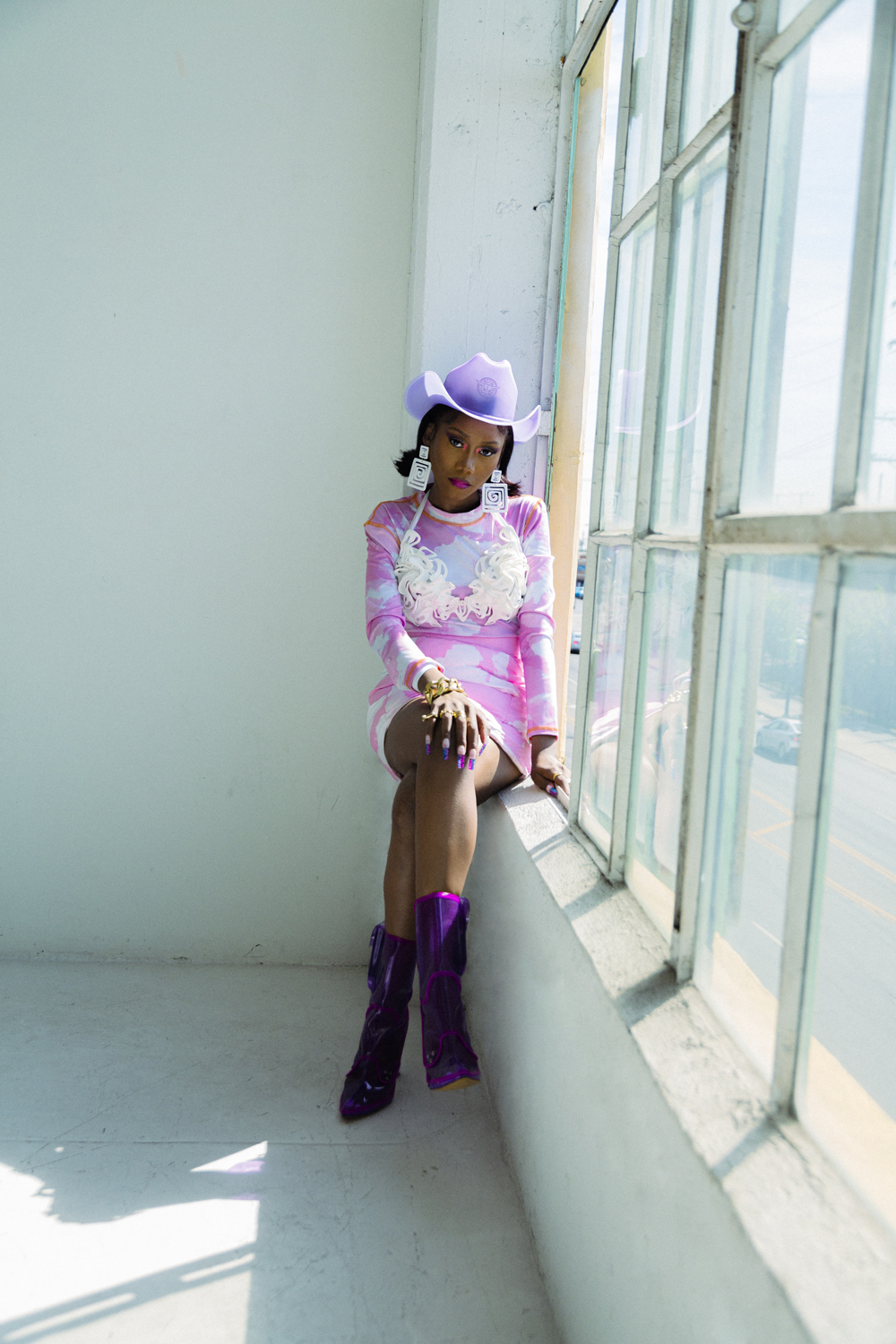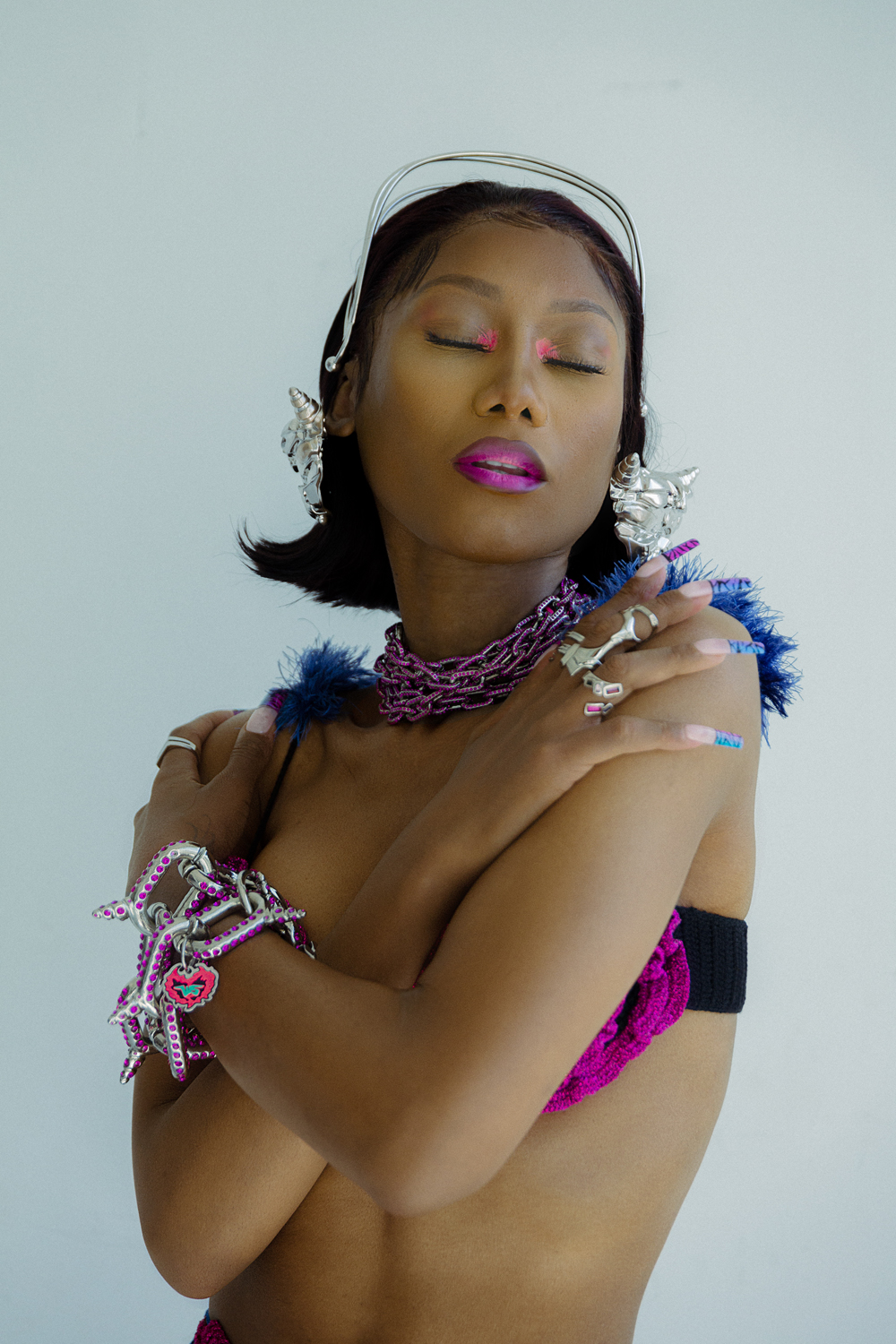 Bra and bottom: 404 Studio. Headpiece/Bracelets/necklace: Windosen. Rings: Vitaly. Shoes: Alzuarr.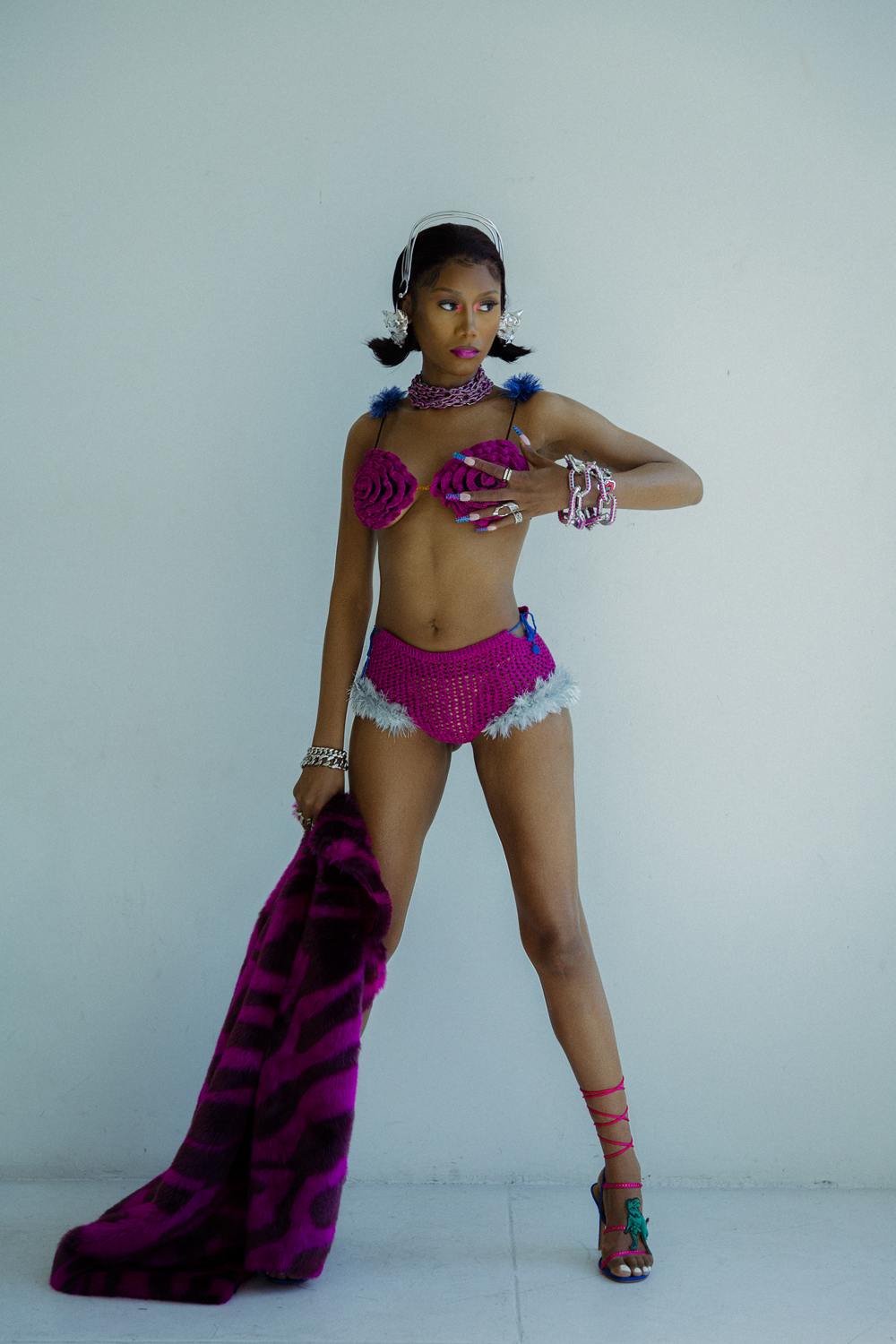 CONNECT WITH MUNI
INSTAGRAM | TIK TOK | OFFICIAL
Photos: @emilymalan
Styling: @mannyjaystyles
Makeup:@faceitreggie
Hair:  @Turnbullhair
Story: @kokontuen
Wardrobe Assistants:  Devontae Goodwin, Tosha Hartzog