To witness strength, perseverance, inspiration, and innovation, meet Kimora Lee Simmons. A model who paved the way for other mixed race beauties to walk the runways, Kimora has been at the helm of the fashion industry since her early teens. She converted her supreme height into a coveted career, signing a contract with Karl Lagerfeld who designed for Chanel. Soon after, she received modeling contracts from a number of other brands, including Valentino and Yves Saint Laurent.
And of course, it wasn't long before Kimora started her own line. Based on trends she liked to wear herself, the beloved brand Baby Phat emerged in the late 90s and instantly became part of an iconic fashion movement among women and girls. The womens' streetwear market was soon blooming with Baby Phat apparel; alongside bedazzled flip phones and apple bottom jeans was the BP logo on velour jumpsuits. If you've ever stepped outside, you know the tracksuit craze is still in favor today and thanks to leading brands like Baby Phat, they come in all shapes and sizes.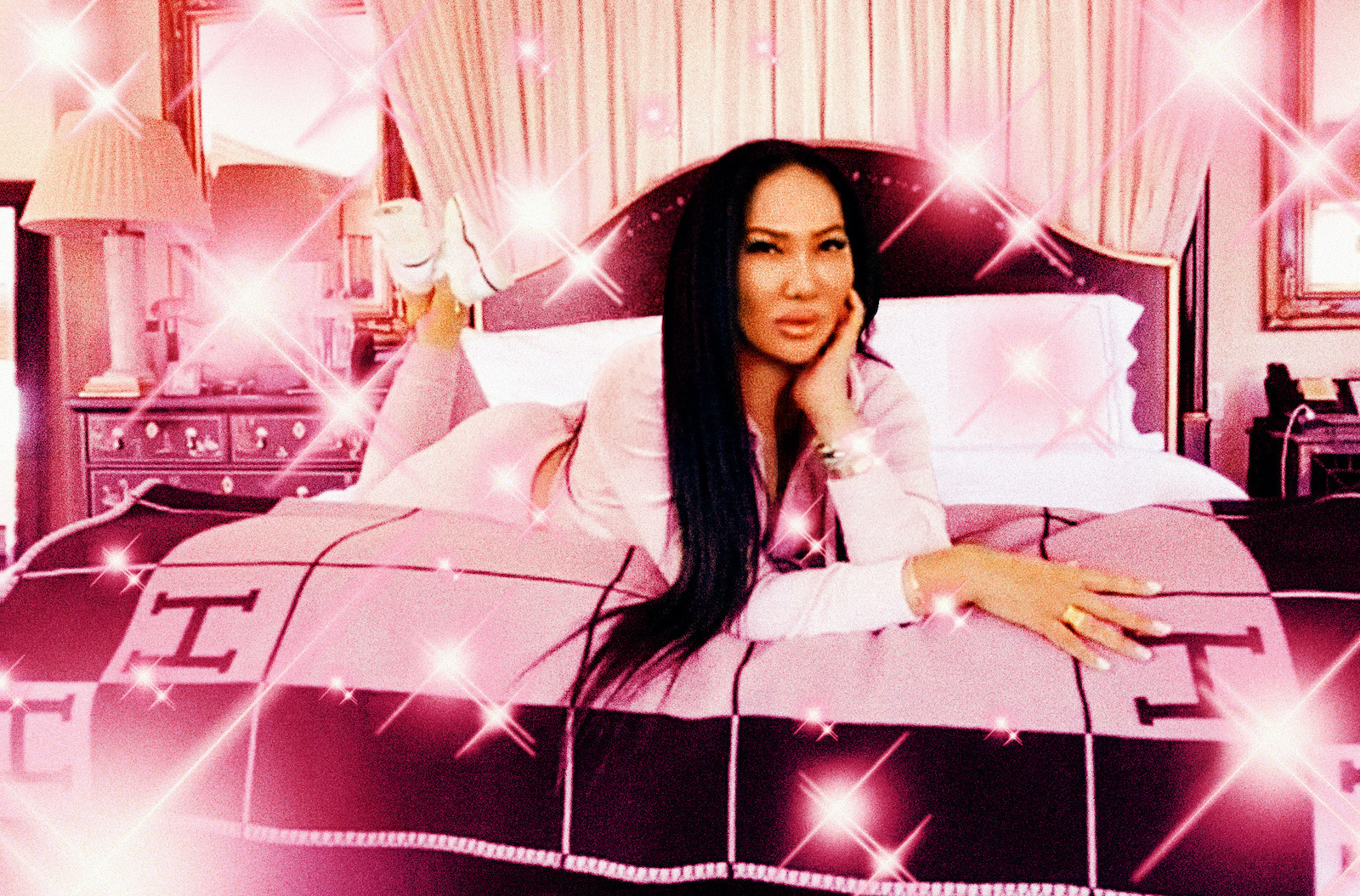 On International Women's Day on March 8th, 2019, Kimora was the keynote speaker for the "She Innovates" initiative led by the UN Women and the Gender Innovation Coalition for Change (GICC). There, and to Bloomberg News, she officially announced the relaunch of her archetypal streetwear brand, Baby Phat by Kimora Lee Simmons.
Now a mother of five, and as Ladygunn's May digi-cover girl, we caught up with Kimora to find out more about the womens' wear market, pressures of quarantine, and life with kids.
The line was such a statement piece for women and girls in the 90's. How do you think that will translate in today's market in terms of the share attitudes and style then?
"I think the statement Baby Phat made back in the late 90s and the 2000s is the same sentiment shared by the market today. To claim space, live out loud and never settle. The mission has always been to shine a light on a generation of women who are clear on what they want and more than willing to work to get it."
What are 3 tips to staying looking and feeling fabulous during quarantine?
"I don't like this pressure I see people putting themselves under to emerge from quarantine looking a certain way. These are unsure times for so many people. Their lives, careers and their health is at jeopardy. Parents are struggling to work and provide as well as educate their kids. Displaced students are trying to fulfill the promise of their education miles and miles away from their schools and students. I believe it will be a triumph for anyone to come out of this healthy, optimistic and hungry to connect."
One of the side effects of a global, connective trauma such as this is vivid, strange dreams at night. Have you been experiencing anything like that? 
"I have five kids so my dreams – when I have them – are primarily to-do lists."
Are you still shopping? Where?
"I haven't been doing much shopping. We bought some art supplies for the boys so they can work on projects."
What's your daily routine?
"My daily routine is really organized around my kids. I have three boys that need to be kept busy. The girls are older and working on final exams and projects for their schools remotely. We take each day at a time and try to focus on the positive parts of all this."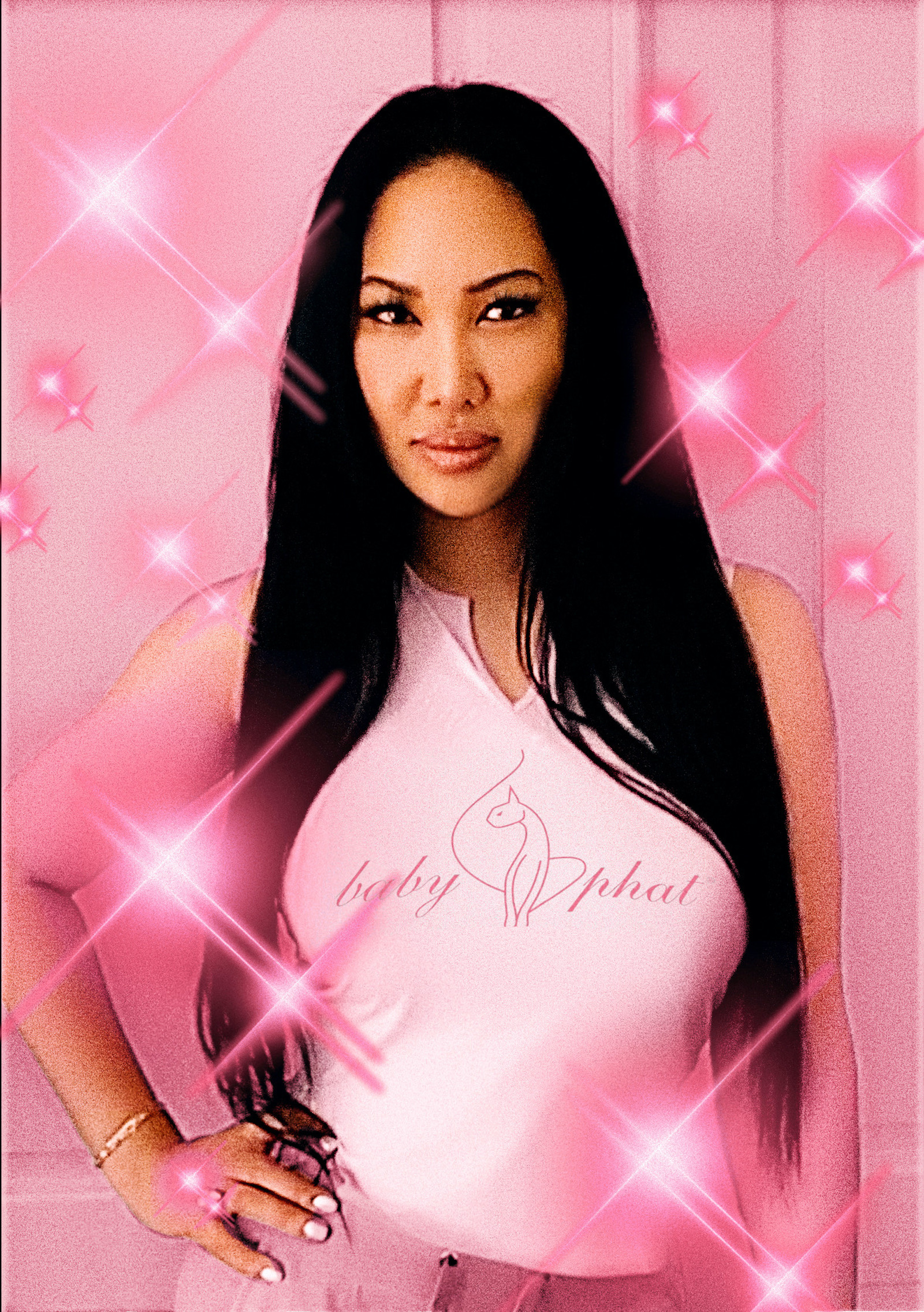 CONNECT WITH KIMORA LEE SIMONS
INSTAGRAM // TWITTER // BABY PHAT
photos / Arturo Evaristo
creative direction / Phil Gomez
story / Ariana Tibi & Koko Ntuen