hat and dress, FARRADAS KITS. jacket, ANGEL CHEN. necklace and ring, SHAY. heart ring, 51 EJOHN. boots, SHUTING QIU.
Pride month hasn't always been a celebration for Hayley Kiyoko. Long before the pop star was known for telling autobiographical, unapologetically queer stories through hits like "Girls Like Girls" and "Curious," her closeted teenage self didn't even feel comfortable being associated with LGBTQ+ Pride. "
I was not prideful of myself, and I was afraid of being outed if I was near a Pride parade," she recalls over Zoom from her Los Angeles home. But nowadays, liberated by her honest creative output and the dedicated support of the fanbase she's built over the past half-decade that's nicknamed her "Lesbian Jesus," she wishes it was Pride all year-'round. "I want to be celebrated outside of June as well, you know? One day. Baby steps," she tells LadyGunn. "I'm just grateful to be able to celebrate myself, the love that I have for myself, and the love that my community is creating."

suit and gloves, SHUTING QIU.  jewelry, SHAY. shoes, O2MONDE.
This year's celebration is especially exciting for the musician, as June has just so happened to coincide with Americans getting vaccinated against COVID and returning to in-person gatherings after a traumatic year in isolation. "There's been some growing pains, but I'm so grateful to have human interaction," she says, having recently performed at OUTLOUD's Raising Voices Pride concert in LA on June 5. Her first show in front of a live audience since 2019, she notes that it was also the first time she didn't experience post-concussion disorder symptoms onstage, which she's dealt with since enduring a head injury in 2016. "I wasn't in pain, which was a huge personal win for myself," she says. "On top of that, listening to live music, feeling the bass of the stage vibrating, and getting to see people smile was just so rewarding. I'll never forget that show."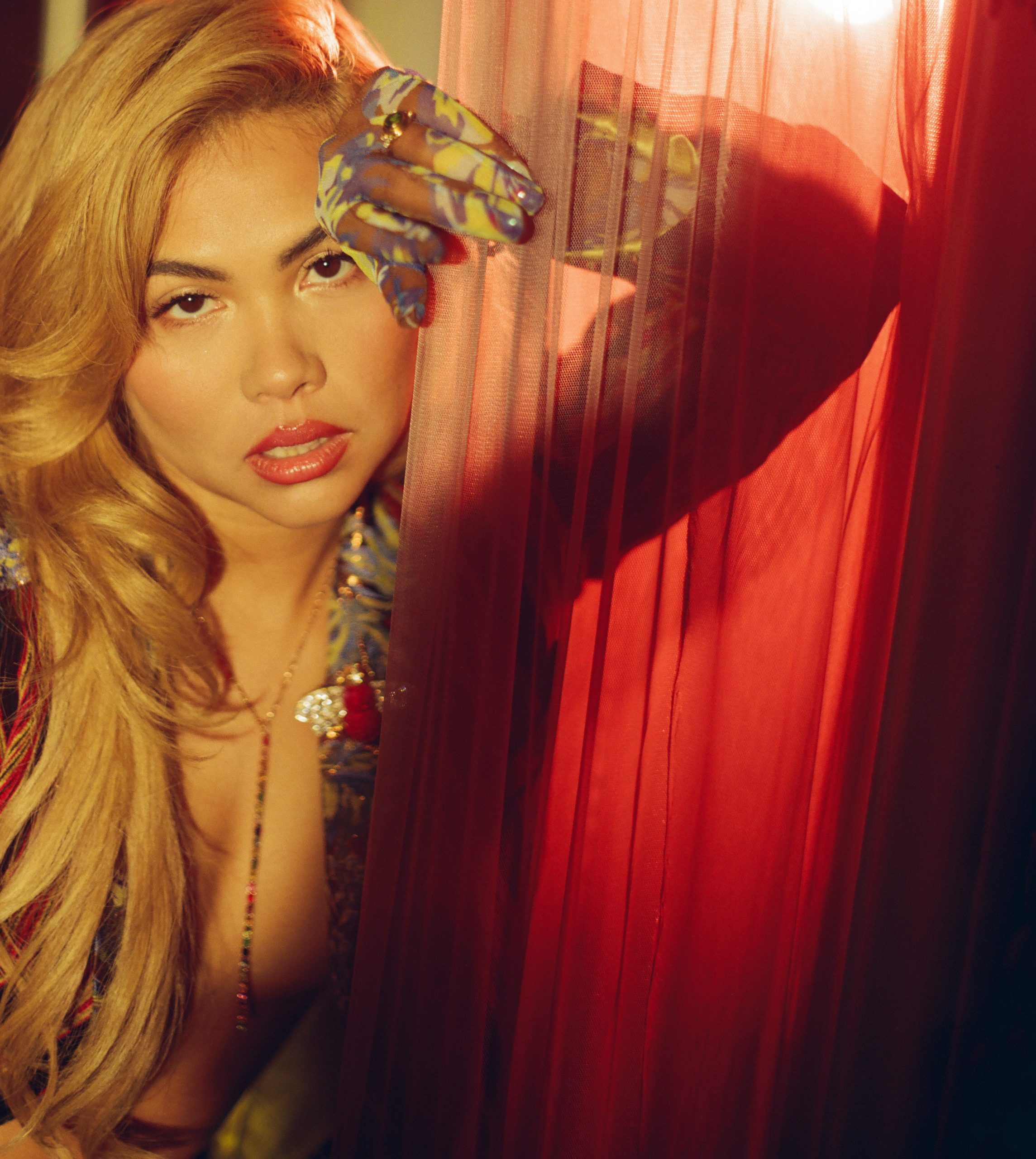 Two months before the pandemic hit in March 2020, Kiyoko released her last project I'm Too Sensitive For This Shit, a collection of dark, introspective dance-pop tracks that she planned to tour but had to cancel "due to a lot of factors not aligning," she said at the time. Little did she know that touring would soon vanish for quite awhile, but looking back she's appreciative of the time it gave her to work on music in person before that opportunity would go away as well. "I was writing during January and February when I was supposed to be on tour, and then everything shut down," she says. During the early 2020 period of studio time she wrote "Found My Friends," a self-love banger inspired by some serious personal reflection and released as her first single of 2021, marking a new era in her artistry.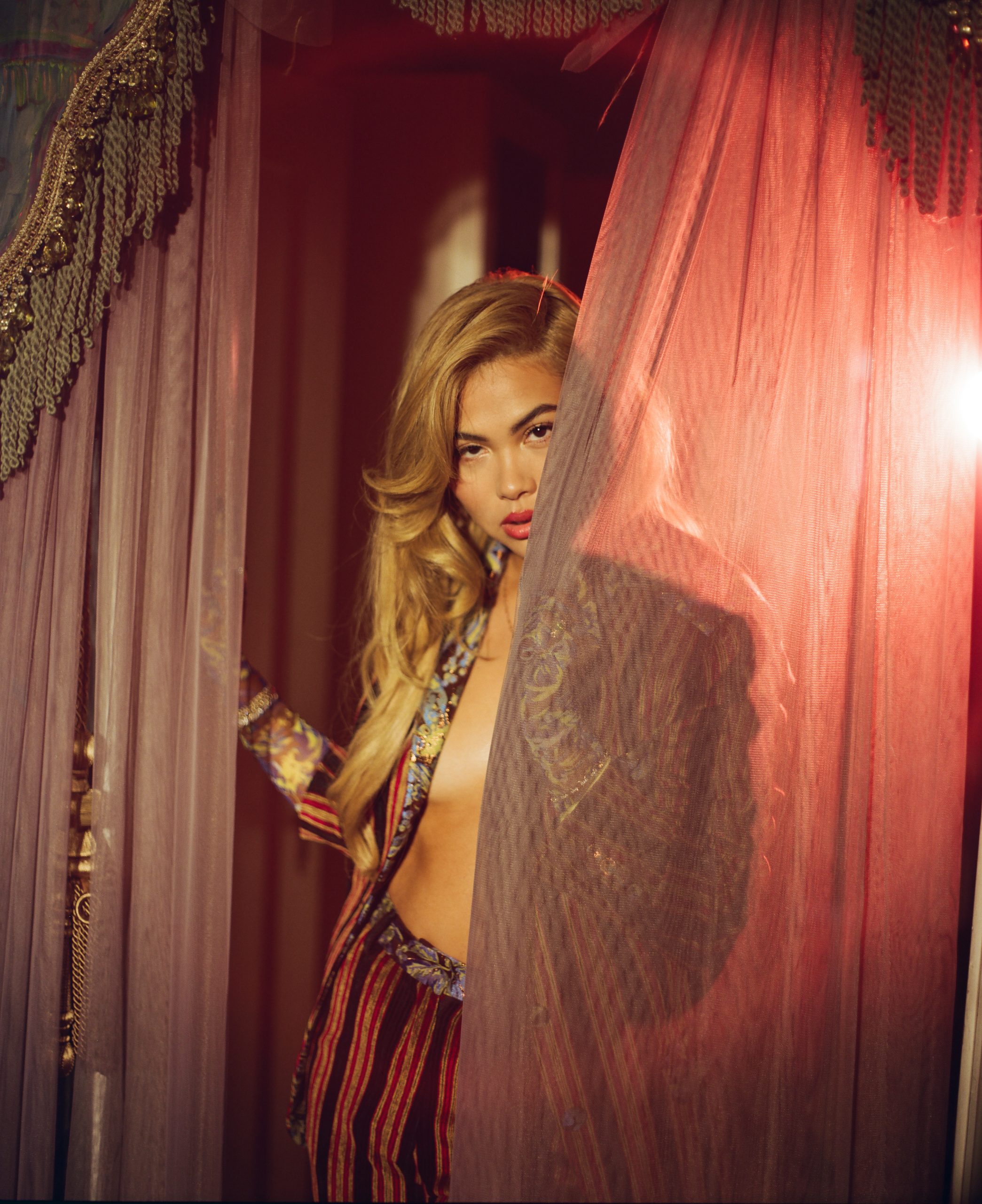 "I was going through a lot of challenges personally and realizing I was beating myself down. I was being my own worst enemy, and I had created so much judgement towards myself," she details. "I had this epiphany in therapy where I was like, 'Oh my gosh. The only person that has been through what I've been through is myself. I have a friend within myself, and I should be celebrating that. I should be nurturing that friendship with myself.' That's where 'Found My Friends' was born."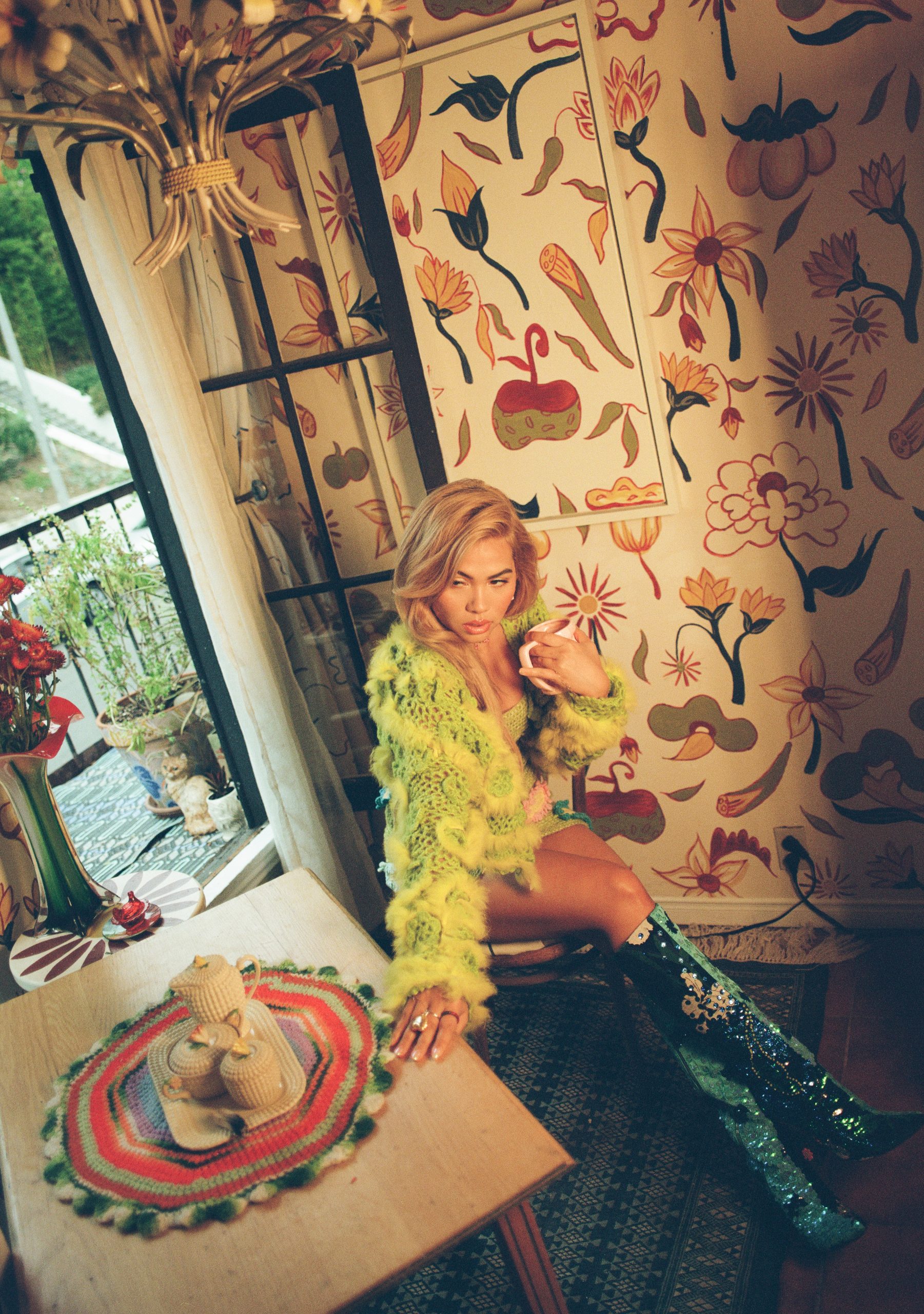 jacket, ANGEL CHEN. dress, FARRADAS KITS. necklace and ring, SHAY. heart ring, 51 E JOHN. boots, SHUTING QIU.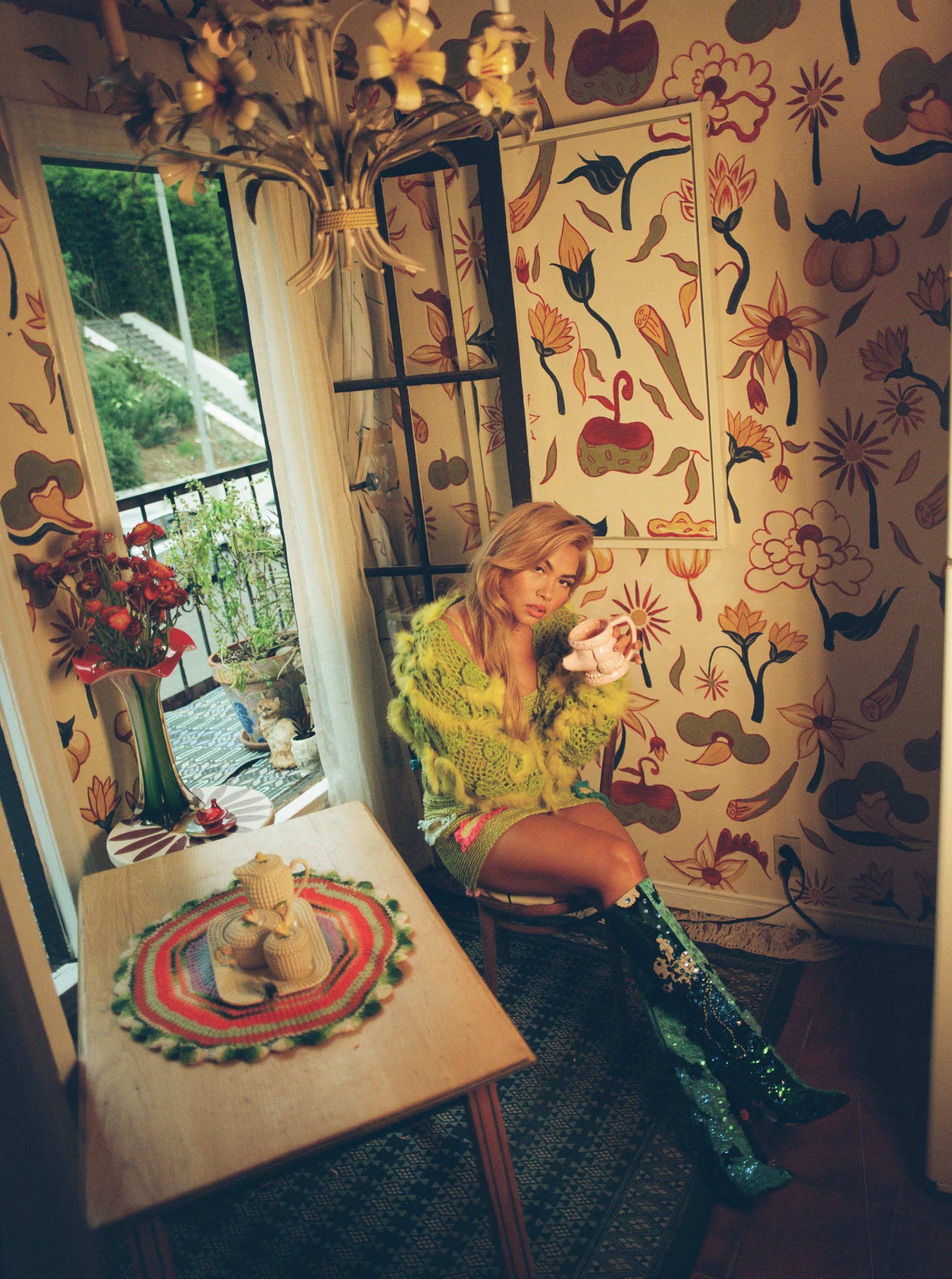 "I just want to dance with you tonight," Kiyoko sings to herself on the track, a message reflected in its self-directed music video that sees her dancing around LA's Millennium Biltmore Hotel, blissfully alone. "You can see my journey just rediscovering love for myself, rediscovering my confidence, [and] being able to own isolation," she says, recognizing the song's lyrical parallels to our collective experience in quarantine. "Who has been through what we've been through? We went through physical isolation, emotional isolation, and so [the message is about] finding ways to comfort yourselves when you can't rely on other people."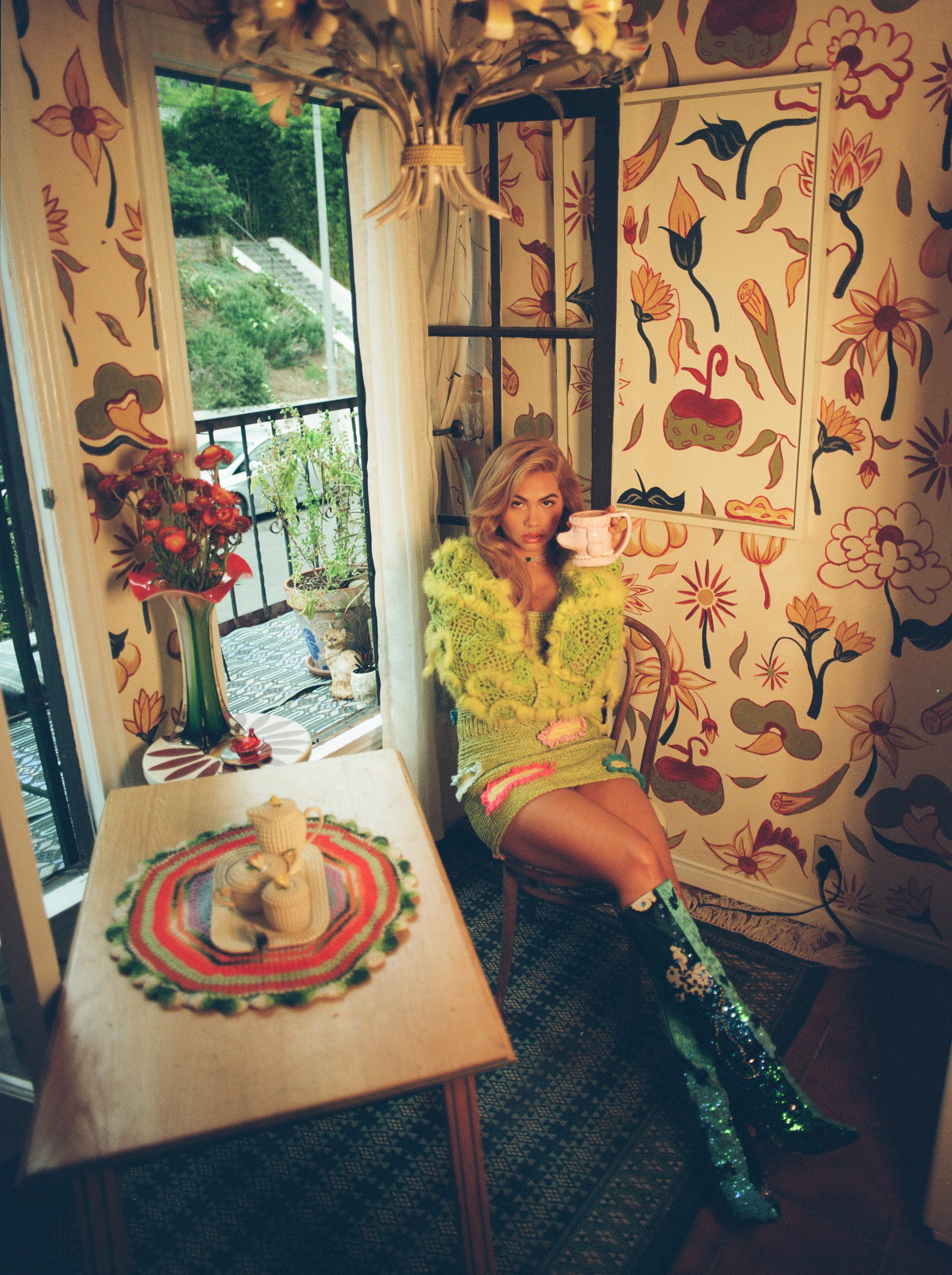 An illuminating celebration of herself, the positive feelings sonically inspired Kiyoko to lean into heavy synths and thumping drum beats, which she's further explored with a collaborator she virtually connected with amid the pandemic: the iconic Danja, who's helmed perfect pop songs from Britney Spears' "Gimme More" to Nelly Furtado's "Say It Right." "He has been an incredible mentor and partner to create with and take my music to the next chapter," she says, "which is this new era."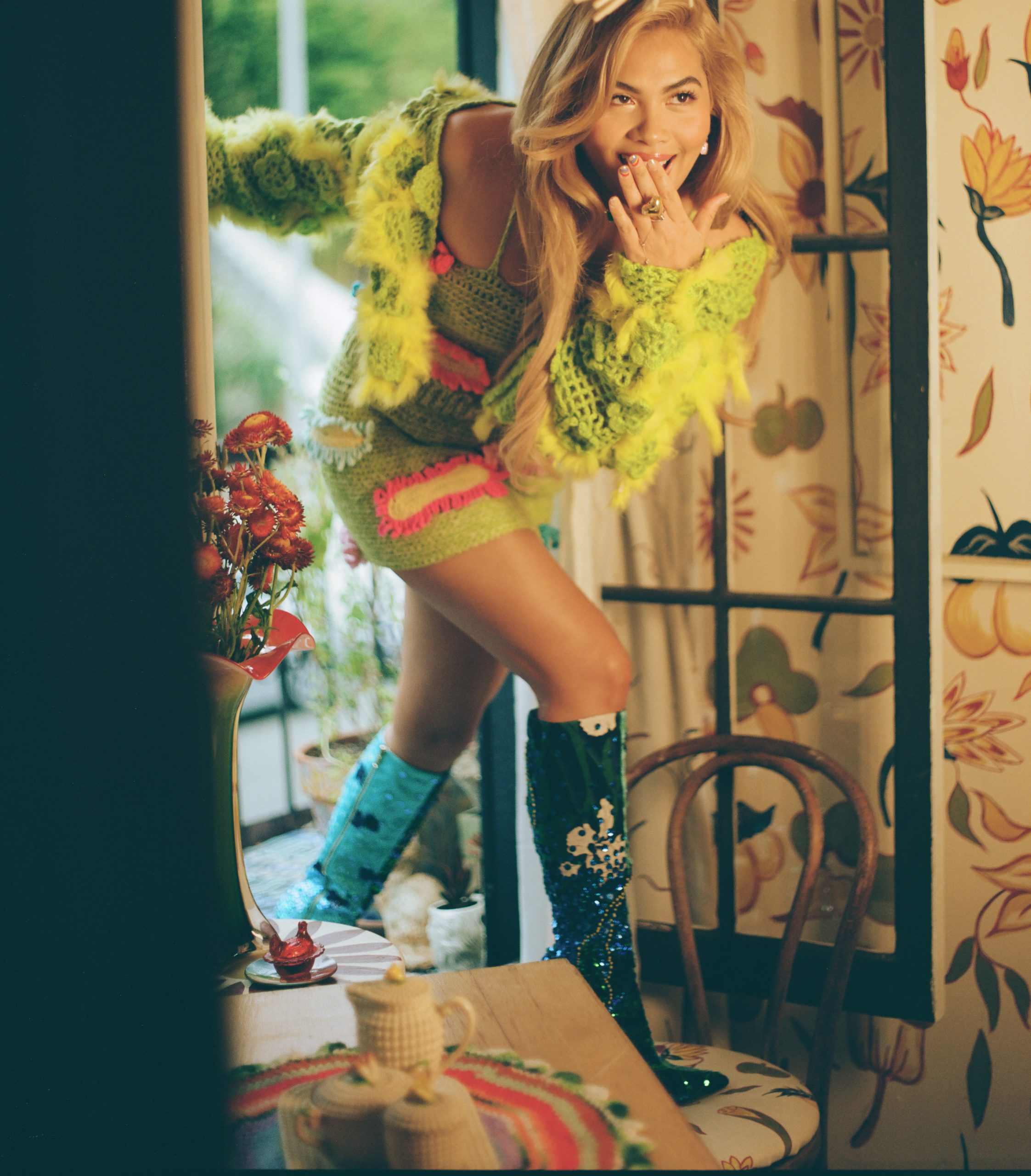 Kiyoko's ongoing path of self-discovery paired with Danja's penchant for infectious production birthed her latest single "Chance," a mid-tempo electro-pop track inspired by all of the potential relationships that nerves have held her back from experiencing. "If I had just taken a chance on myself, I would've had an opportunity with this person," she explains. "But they didn't even have an opportunity with me because I didn't take a chance on myself." While the lyrics are somber, she set out to direct a bright video for the track depicting one of the relationships that could've been, casting Love, Simon's Alexandra Shipp as her love interest and shooting it on 16-millimeter film to emphasize its romantic beauty.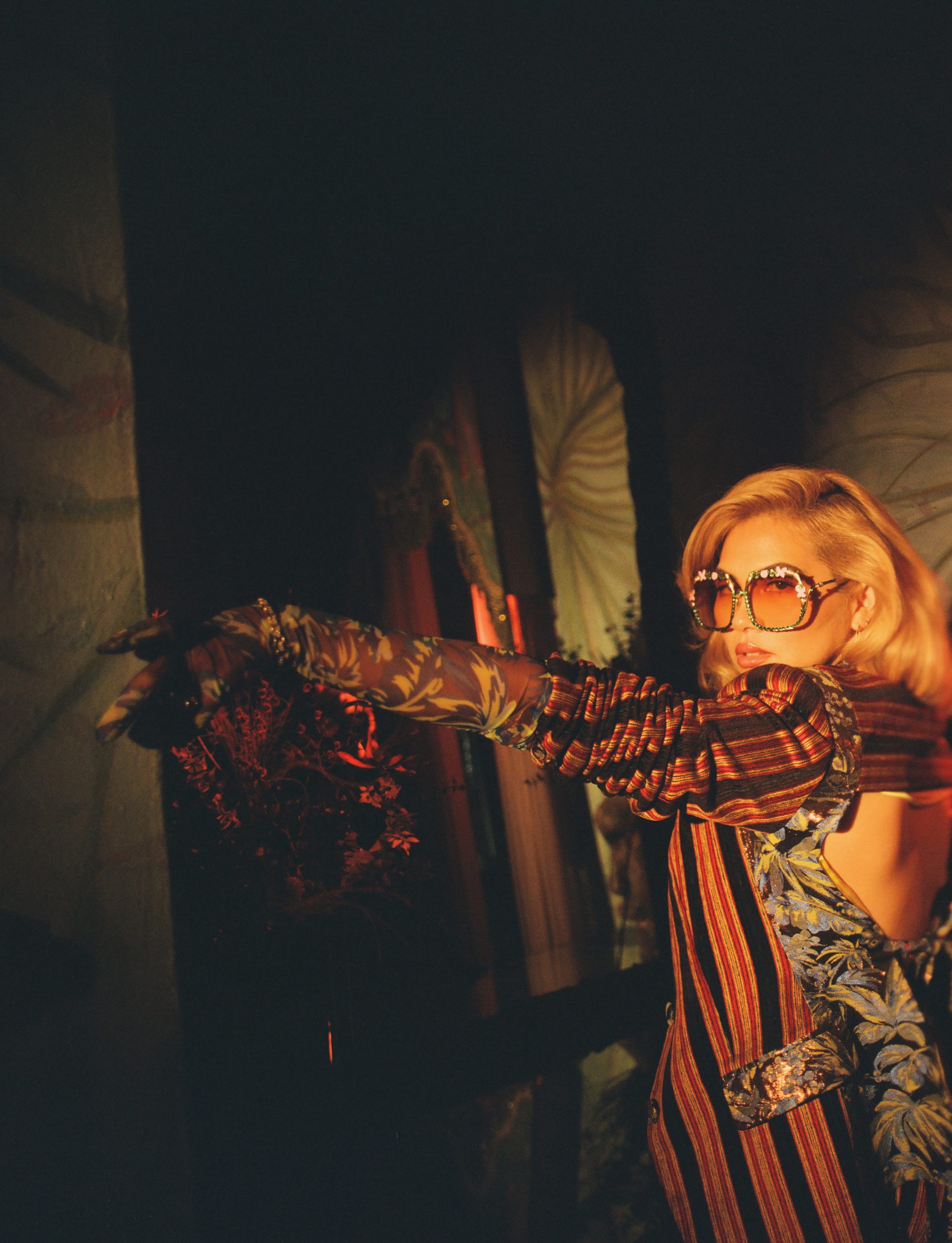 The music video is another move in Kiyoko's overall mission to provide her audience with queer romance narratives in order to prove that true adoration can be achieved by anyone, despite how society views their sexuality. "I want people to feel comforted, loved, and supported. I know the world is really challenging, and a lot of people in our community don't feel the support and the love," she says. "Growing up, I felt extremely isolated. I wasn't in touch with my community, and it was really, really hard. My goal is to make life easier for other people by creating art that can support them."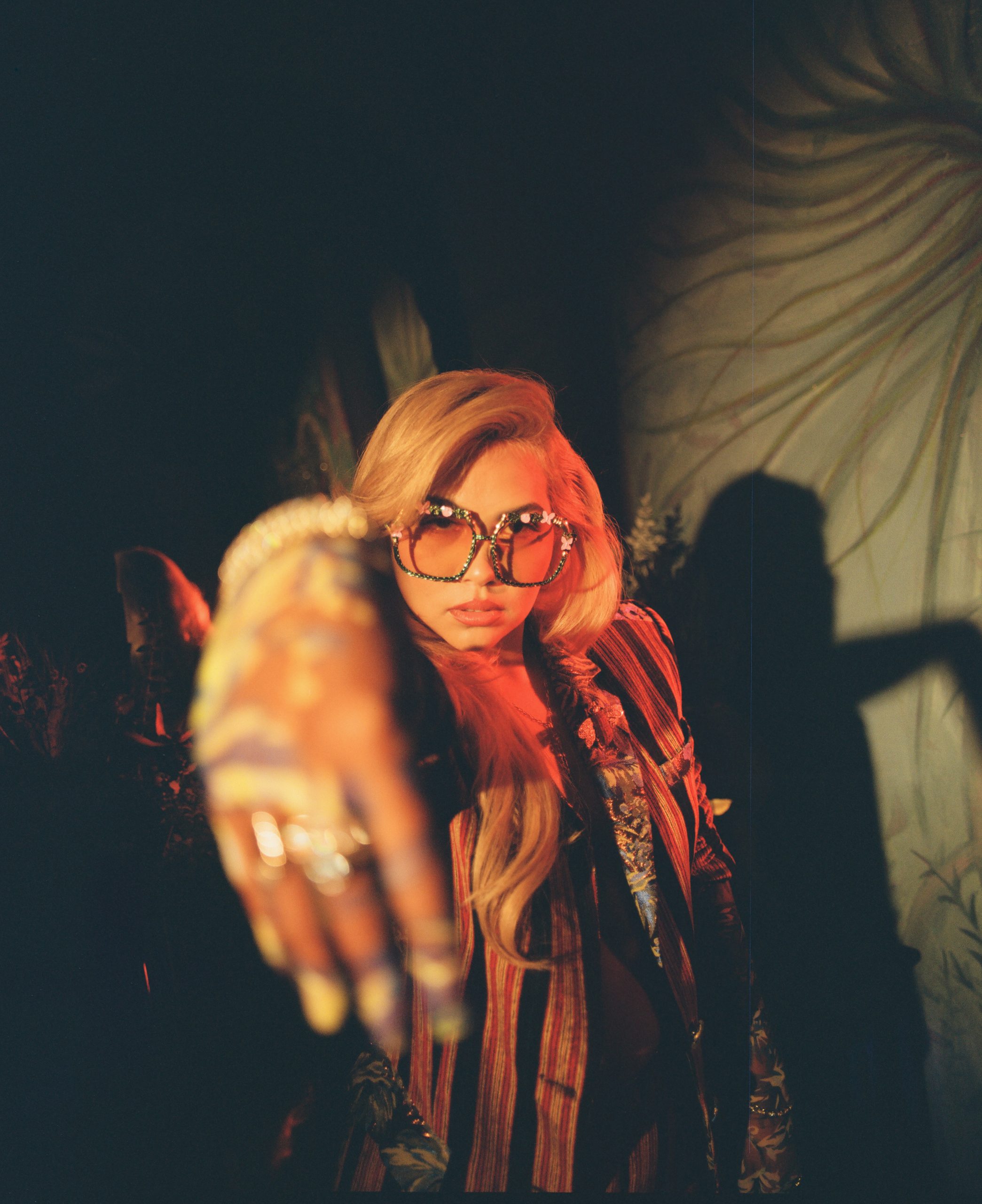 She's been working towards that goal since she released her signature 2015 hit "Girls Like Girls" along with its music video, her directorial debut that's amassed nearly 140 million YouTube views to date. Depicting a troubled love story between two women, the song and video marked Kiyoko's first time creating based on her own experiences as a queer woman. It was her audience's introduction to her identity, though she doesn't consider it her public coming out moment as she never had to announce her sexuality to the world. "I've never really had a coming-out moment, [and] that's all I've ever wanted," she says with a laugh. "My dream was to be able to just exist and be gay."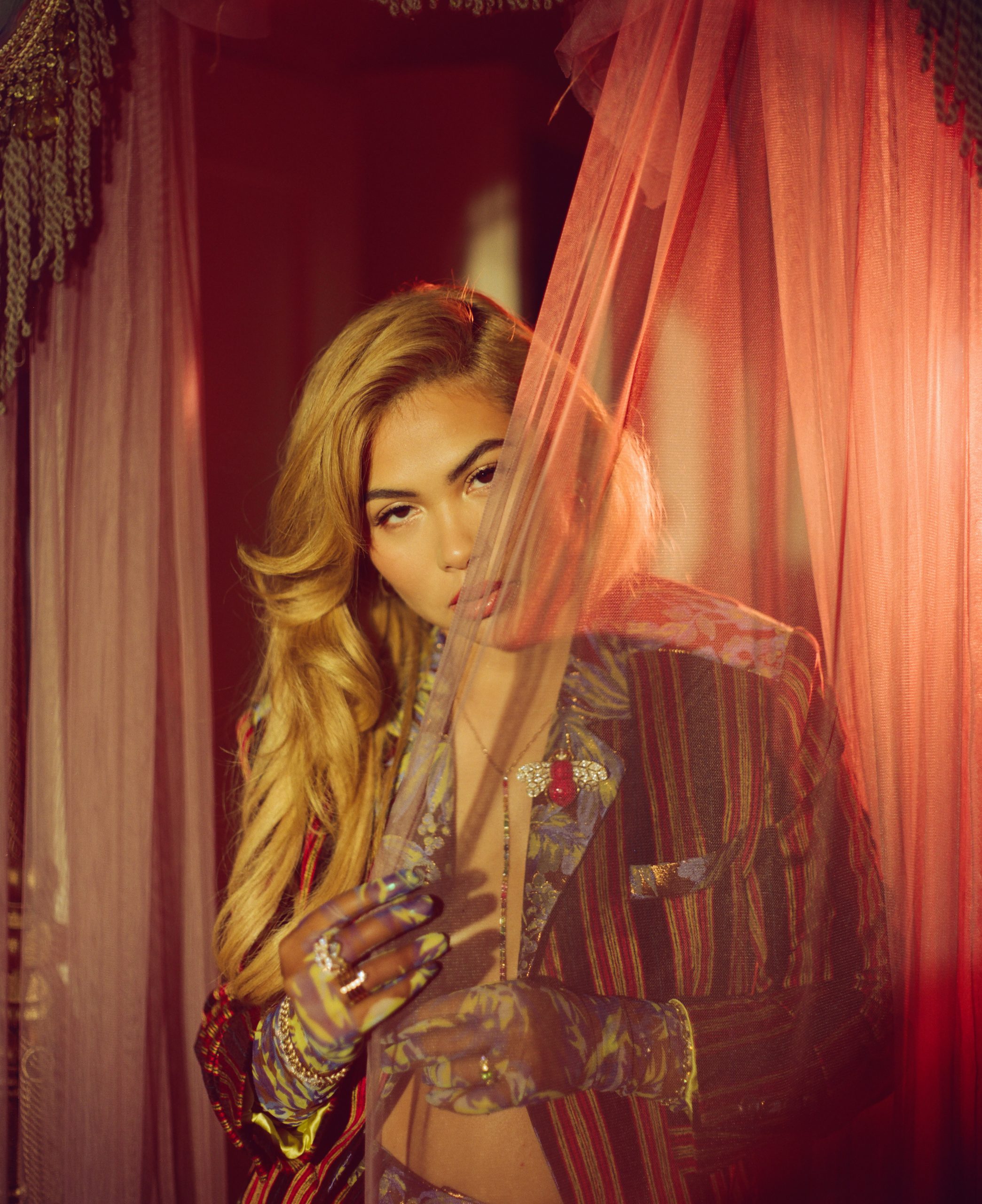 From Melissa Etheridge to Indigo Girls, many out-and-proud lesbian-identifying artists have preceded Kiyoko, but the singer has been referred to as "the first lesbian pop star" signed to a major label by outlets like Entertainment Weekly and Nylon. "There's been queer people forever," she says. "I think I'm just trying to get us in the mainstream." But that objective hasn't always been easy to attain, as she told Refinery29 in 2018 that "several music industry [executives]" had questioned her decision to continuously feature female love interests in her videos. Kiyoko says her own record label (Empire/Atlantic Records) is immensely supportive of her artistry, though she still experiences disheartening conversations surrounding her sexuality today from other industry figures, journalists, and online commenters.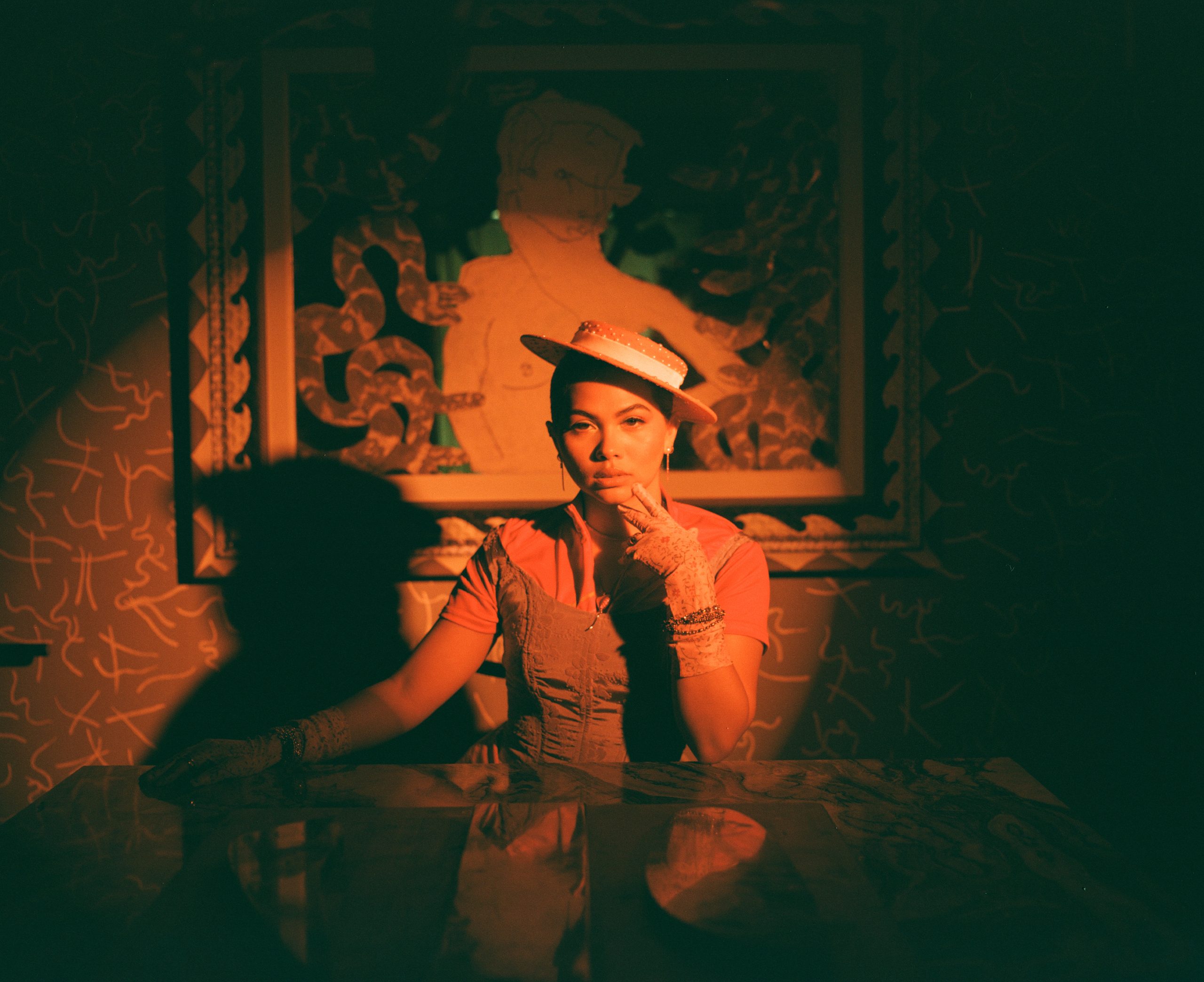 top and skirt, MLAED. hat, SARAH SOKOL. earrings. and necklace. SHAY. heart necklace, 51 E JOHN.  gloves, SERPENTI. bracelets, DSQUARED2
"I've had people tell me, 'Do people outside of lesbians listen to your music?' or 'Are all of your songs lesbian?' … You can educate people, but the reality is I'm still in this industry where there's a lot of leaves that need to be turned," she details. "It's challenging for sure. There's definitely been incredible growth, 'cause I'm seeing so many incredible queer artists thriving… But I do think it's gonna take years, and years, and years, and years to really get everyone on the same page."
Such challenges, however, only call back to Kiyoko's passion for promoting love, support, and acceptance to her listeners, which is mirrored in her present-day thoughts regarding the commemorative month of June. "Pride is extremely important to celebrate, and it's not about coming out. It can be, but it can also be about where you are in your journey and celebrating that," she says. "It's important to acknowledge all of the challenges that we've overcome as people and as a community, and the rights that we're continuing to fight for. It's an uphill battle."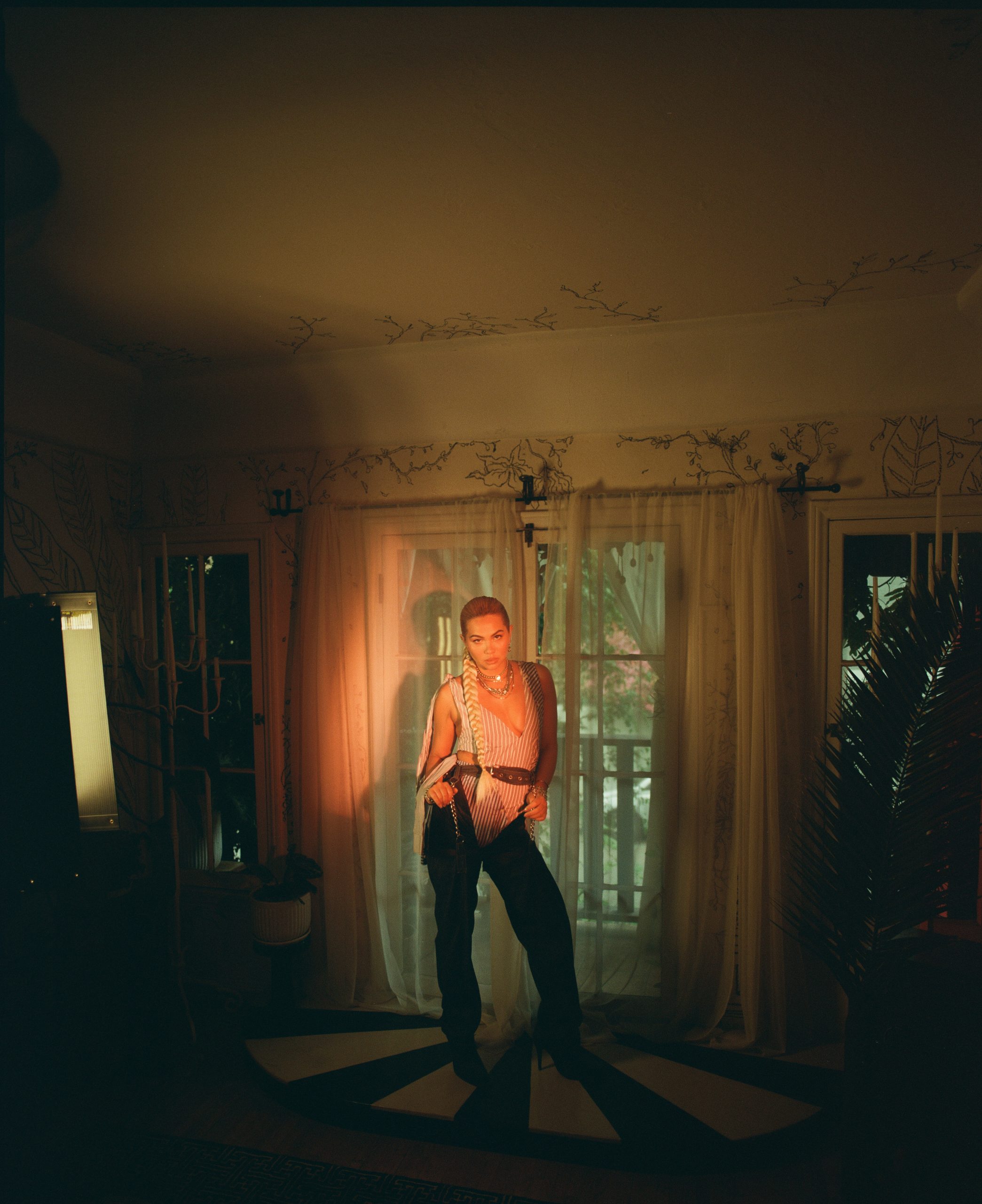 When asked what advice she'd offer her closeted teenage self if, given the chance, she says that version of herself wouldn't even be able to fathom the person she is today — let alone that she gets to proudly "exist and be gay" in front of thousands of appreciative fans every time she plays a show. But if the musician could go back in time, her immediate move would be to break some news: "Well, I would first tell myself that I'm very gay, that it's not changing, and being gay is awesome." Reminiscing on her growth from feeling discomfort at the mention of queerness ("If someone gave me a rainbow, I didn't want it 'cause I didn't want people to think I was gay.") to where she is now, Kiyoko hopes her story offers hope to fans. "Anyone who's reading this, I hope that they know that it takes time and that they're gonna get there," she says. "I truly, truly believe that they're gonna succeed and thrive."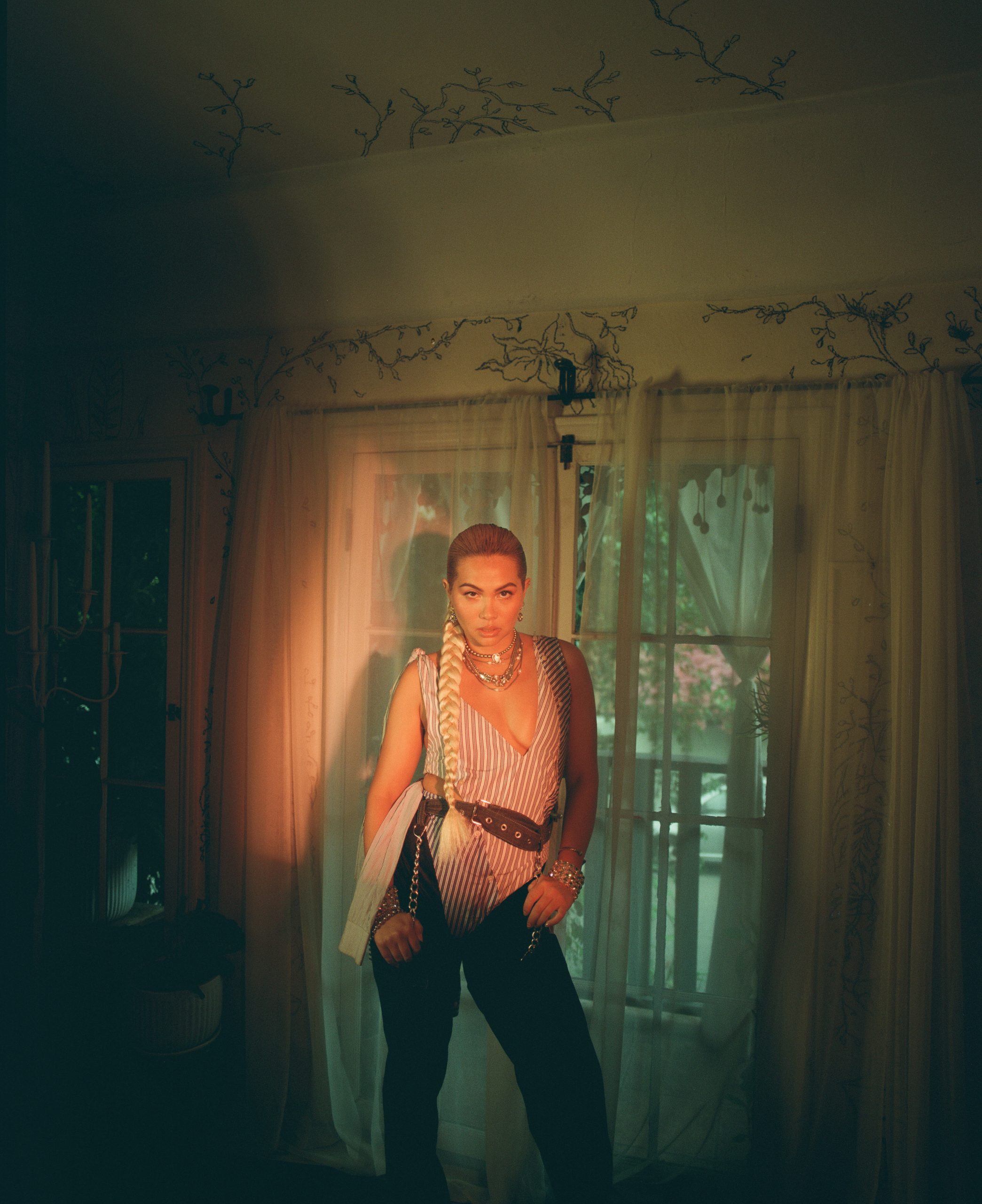 bodysuit and boots, HARDEMAN. necklace, 51 E JOHN. multi-chain necklace, and bracelets, JOHN HARDY. rhinestone cuffs, DSQUARED2.
CONNECT WITH HAYLEY KIYOKO:
INSTAGRAM // TWITTER // SPOTIFY

lighting, Han Radjawane. @h_a_n__
Production Assistant, Melissa Gomez.
@melissag.mez
Location, CASA LARISSA.
@kimswft