For Murray Hill, whose last holiday season was so heartbreaking, this Christmas is an extra special one. 
The heartbreak happened last year, when the Don of cabaret returned home on Thanksgiving to discover his home in ashes: his Brooklyn apartment of many decades had been left uninhabitable and most of his belongings destroyed in a terrible fire's wake. Hill still performed his annual holiday show at Joe's Pub a few days later, but because he was homeless and in crisis, he really wasn't present enough to enjoy the fruitcakes of his labor.
"I got through it," he tells LADYGUNN. "It was tough, but Christmas can't be canceled with Uncle Murray."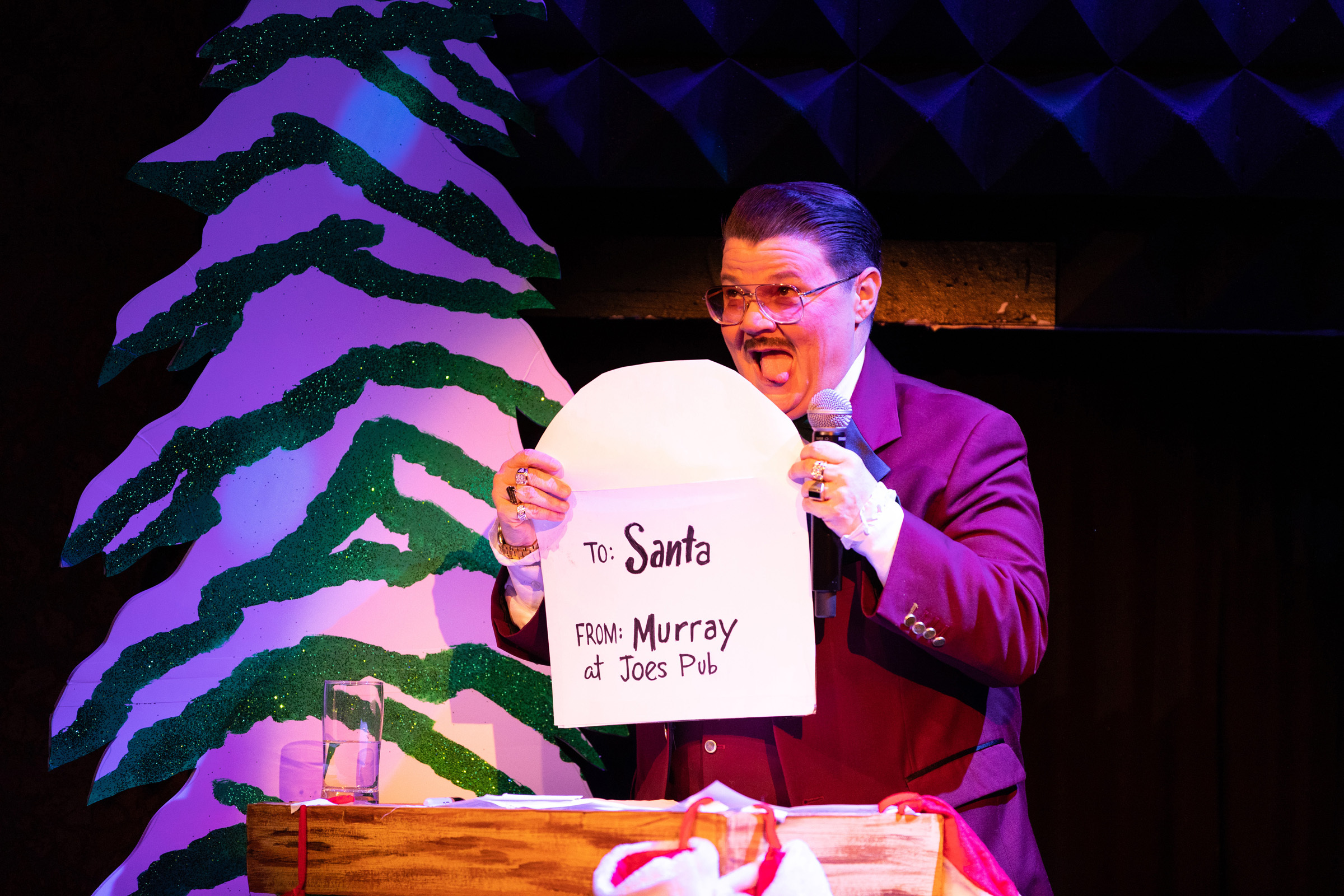 Luckily, the queer arts community of New York City, which Hill has been an outspoken and much loved member of for years now, banded together and gave Hill the support he needed in the weeks following that devastating fire. 
And while last year's show did go on, Hill is really looking forward to this year's iteration, titled "A Murray Little Christmas." Already sold out except for a few tickets here and there, the yuletide cabaret has become a staple of the holiday season in New York, and this year, Hill  is ready to jump back into Santa's sleigh.
"It was originally inspired by those '70s variety shows like Dean Martin, Dolly Parton, Magic Mountain, the Osmonds, all those old Christmas specials," he explains. "It was always about being an adult doing silly holiday traditions, but back then in the East Village none of us talked to our family so we made our own holiday. That general theme still exists 20 years later. It's all about togetherness, love and chosen family."
Having now been on for more than two decades, Hill attempts to freshen up the holiday act every year. New guests and songs are always added to the lineup. But one development for 2022 that Hill is especially excited for: he has a new band, comprised of three women and one nonbinary performer.
"I landed on my feet [this year] with the support of everyone in the community," he says, adding, "Like a phoenix rises from the ashes, no pun intended."
From Meatpacking watering holes to HBO
After moving to New York City in the early '90s to pursue a graduate degree in media at the School of Visual Arts, Hill began photographing the vibrant LGBTQ community who frequented the Chelsea Piers and the various watering holes around the Meatpacking District. It's there where he first experienced drag kings, who were steeped in masculinity and seriousness, in contrast to the often bawdy and flamboyant drag queens of the time. But Hill thought there was a campy side missing from the king community, and that's how the concept of Murray Hill was born.
After appearing in clubs as a cigarette guy and an Elvis impersonator, Hill started hosting burlesque shows and comedy nights around town, building a name for himself in nightlife. A self-proclaimed "Lounge Lizard," he crafted a lasting persona: an entertainment industry insider and mob boss whose hysterical crowd work and witty stage banter made him known as someone quick on their feet, and a have-to-have for any cabaret worth its salt. 
While Hill's star power had mostly been contained to New York for most of his career, he has recently gained a list of esteemed credits that are bringing him into the national zeitgeist. In "Somebody Somewhere" on HBO—returning for a second season in winter 2023—Hill plays alongside his real life best friend Bridget Everett, who helms the comedy-drama series about a woman who finds a gang of queer misfits in rural Kansas.
"Fred Rococo has an interesting storyline this year," Hill said of his character and the next season. "Me, Jeff (Hiller) and Bridget are New York performers who have been around for a long time. So just getting another season was really exciting. Like wow, we get to do this again? Filming season two, we went through a bunch of heat waves, storylines and plot points. My character is gonna show some new sides of himself." 
When asked if his part is a little bigger, he jokingly responds: "I am a little bigger in the part."
And earlier this year, Hill appeared in Amy Schumer's new Hulu dramedy series "Life & Beth" about a woman reexamining her life after a tragedy.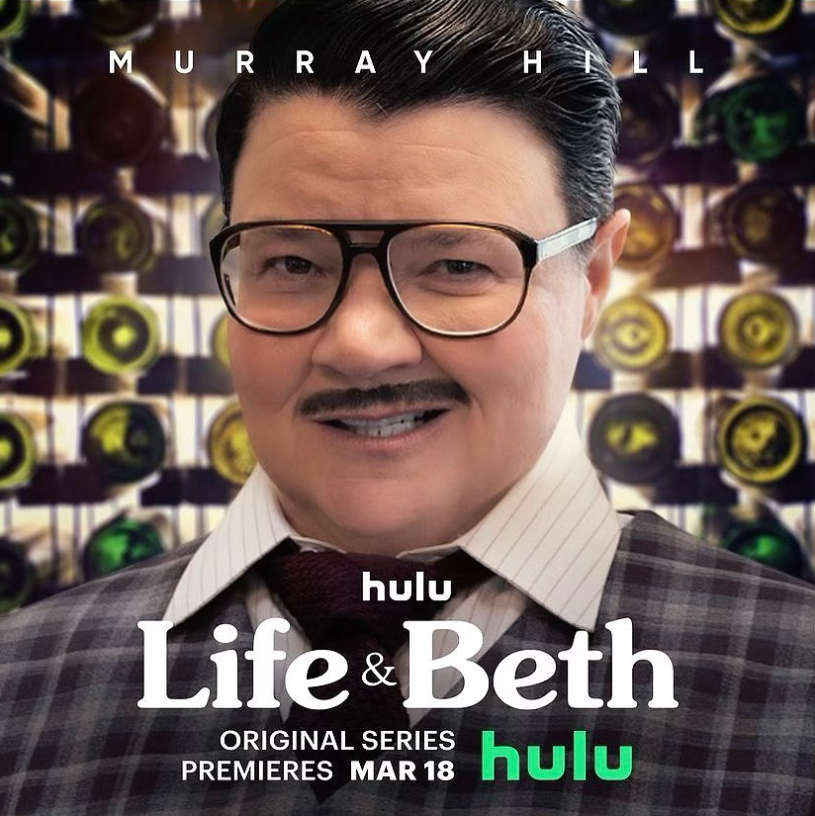 Another project coming out soon that Hill is especially excited about is "Drag Me to Dinner," a cooking and dinner party competition show that makes drag queens go "wig-to-wig" to see who can throw the sickest gathering. Created and executive produced by Neil Patrick Harris and his husband David Burtka, Hill will host the show that is set to premiere on Hulu in spring 2023.
"I can't even talk about it, I was so excited: I had teleprompters!" he gushes. "I'm never going back. I had a nice big teleprompter, little ones too, that was my favorite part. This, to me, told me I made it."
But because he will be doing what he loves to do most — hosting — Hill hopes it continues to open more doors for him in Hollywood. He says, "I have been hosting shows forever live so I am very excited to start doing the thing I am best at on television. I hope that kicks off more hosting on TV."
For now, Hill is focused on Christmas and his holiday show that plays Joe's Pub from December 13 to 17. Before he jetted off to rehearsal, he reflected on the best and worst Christmas seasons of his life. 
"The worst ones were anytime I was with my biological family, and the best were the ones with my chosen family here in New York," he says. "That's why I want to keep doing this show… to keep giving my chosen family something to be happy for at Christmas time."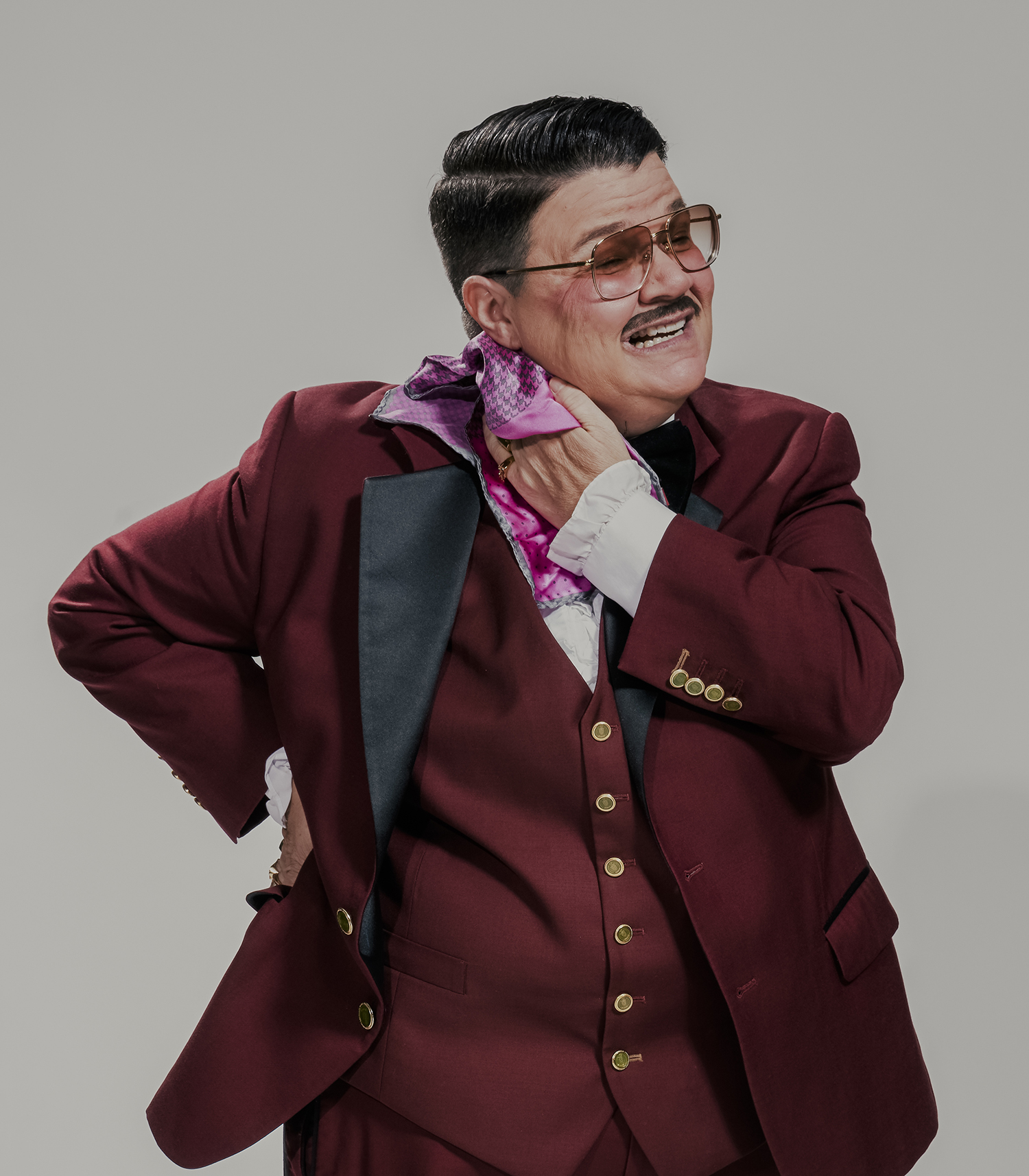 ***
Story / Alexander Kacala
Photos / Ryan Duffin | David Andrako
Editor / Alex Blynn