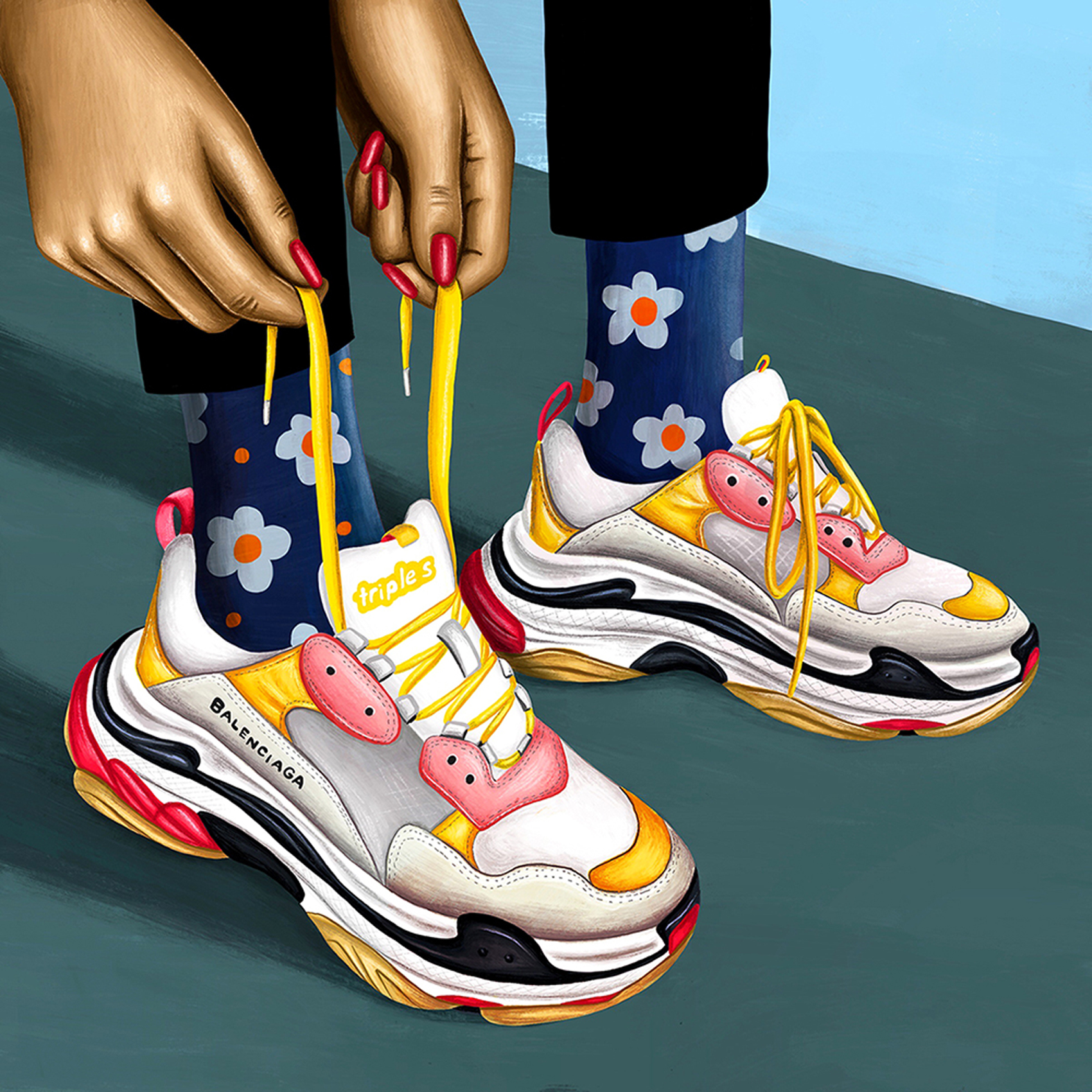 STORY / BRYANNA DOE
ART / JULIETTE TOMA
The two words that best describe Juliette Toma's illustrations are also fitting of the artist herself: vibrant and quirky. "My favorite things to paint," Juliette says, "are people, pop culture, and food. I'm a sucker for things that are bright, bold, and shamelessly themselves. I like to draw people that have something unique about their features and aren't too perfect." Juliette's ability to find the beauty in imperfection is apparent in her illustrations. Her portraits border on caricatures of their subjects, but are never cruel or mocking. Instead Juliette renders their flaws with loving detail, appreciating the weirdness to be found in others just as she tries to appreciate her own quirks and insecurities. "I've always considered myself shy and socially awkward, says Juliette. "Instead of dwelling on my insecurities I choose to celebrate them in the artwork. The characters I paint are the badass confident people I always wished I was. They have pimples and braces, but they wear them like the latest fashion trend. I hope people can see bits of themselves in my paintings, hopefully, laugh a bit, and then feel less alone."
Juliette's illustrated characters have a striking, lifelike quality to them- most look as though they have bigger stories than just the moment we see immortalized by the artist. Though she doesn't make up stories about her characters, Juliette admits that their personalities begin to develop when she starts painting them. Reminiscing about her early days as an artist, Juliette shares that she once had a whole sketchbook of stories that started with a drawing of a girl. "The next page was a girl that I wrote was her sister," says Juliette. "The next page I drew her best friend, and then the school art club. I ended up with a whole sketchbook of a fictional middle school filled with people and different relationships to each other. I definitely think I still have an interest in creating stories about people," she adds, "But now it's just more subconscious."
Juliette hopes that her art is sending a message. She states that she is particularly inspired by strong, bold women like punk rockers Le Tigre and Sleater-Kinney. Of these role models, Juliette says "They gave me the inspiration to be myself and now I channel that into my work by portraying different beauty ideals. I want to make girls feel empowered in a way I felt was lacking growing up. I want them to feel beautiful and special because of who they are and embrace their differences and what makes them unique." Juliette also recalls early inspiration found in her older sister's Bust magazines. "In the back of the issues there was a comic called "Unlovable" by Esther Pearl Watson. The comic is about a teenage girl in the 80's and her diary entries. It explores all the hilariously painful things teenagers go through. I realized the feeling I had when reading the comic was what I wanted people to feel when they saw my work," says Juliette.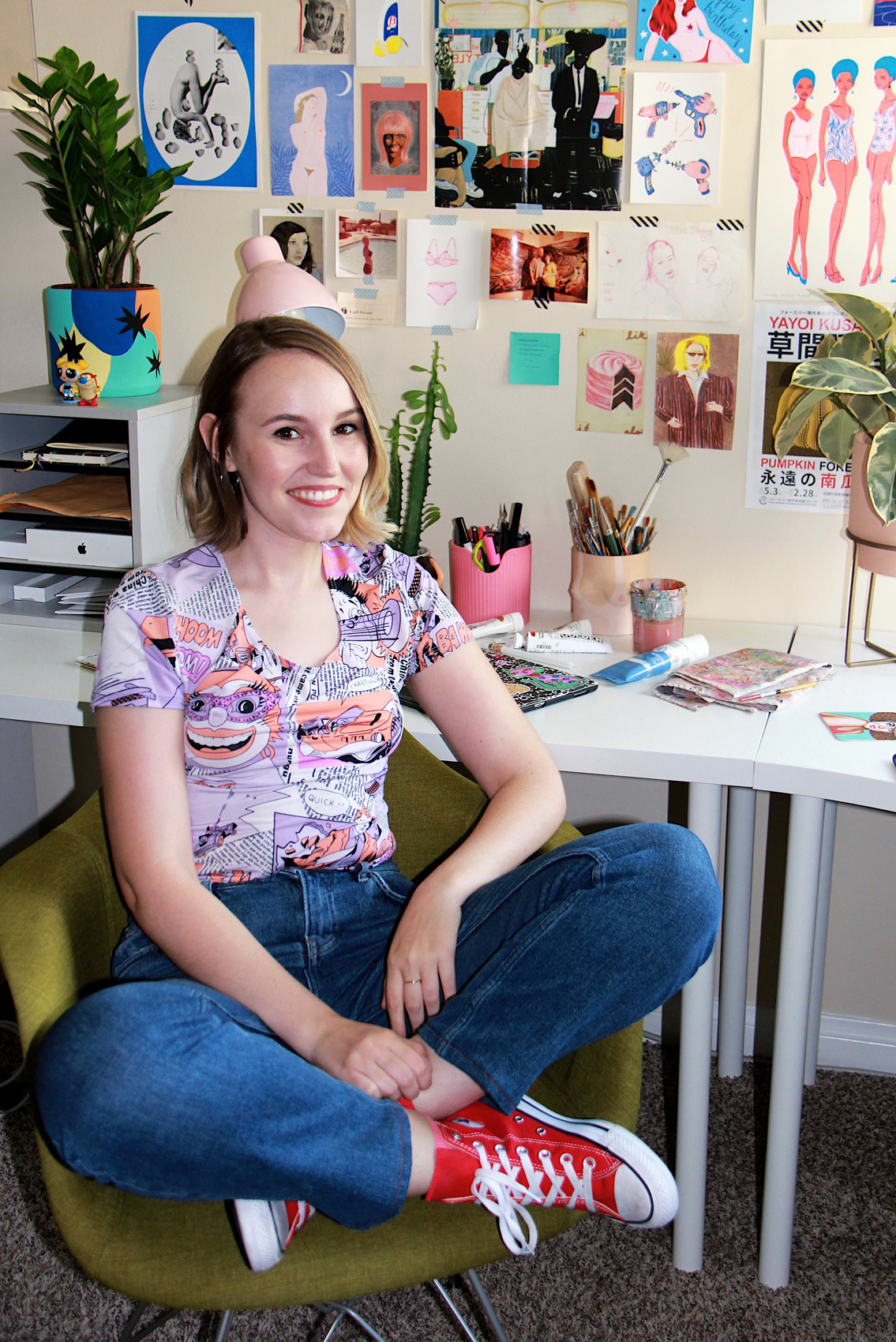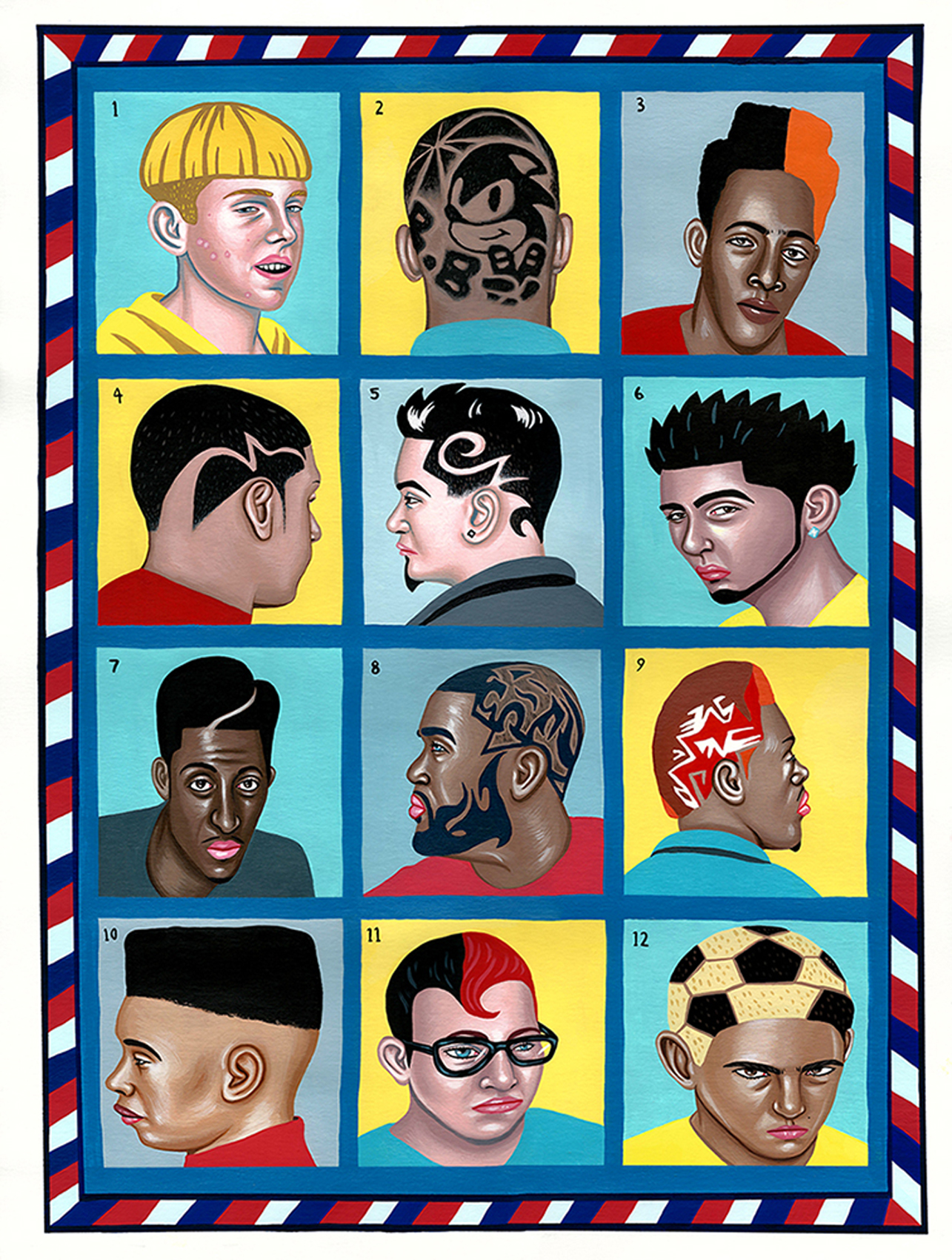 She cites her favorite thing to listen to while creating, The Mortified Podcast, as another work that expresses the same message she is trying to share. "If I'm ever feeling sad or anxious, I'll put on Mortified and it will instantly make me feel better," Juliette says. "Adults read their diaries from when they were younger and it is usually hilarious. The show ends every episode by reminding us that we are freaks, we are fragile, and we all survived. The show does what I want to do with my work. Laugh at embarrassing things you once thought were the end of the world." Expanding further on this message, Juliette states that she wants her art to say, "Be yourself! Embrace your differences, flaws and unique quirks! Don't take yourself too seriously and have fun!"
But even with this positive outlook, Juliette admits that it can be difficult to fight the urge to compare herself to other artists on the internet. "When everyone is putting their best foot forward online, I often find myself thinking my work isn't as good, or I will never be as successful. It can be hard to stay confident and not let your doubts and insecurities get in the way," says Juliette. Nonetheless, she notes that she's succeeded in finding her voice as an artist and that as she continues to illustrate, her voice and what she wants to communicate grows stronger.  "I definitely feel like my work will continue to evolve, but the work I am making now feels the truest to myself and my personality," Juliette says. 
On the horizon, Juliette will soon be releasing a collaboration with fashion label Big Bud Press, and a series of illustrations for famed department store Harrods. The Los Angeles-based artist has a growing internet following, where her work can be found via Instagram handle @drooliette or at her website, juliettetoma.com.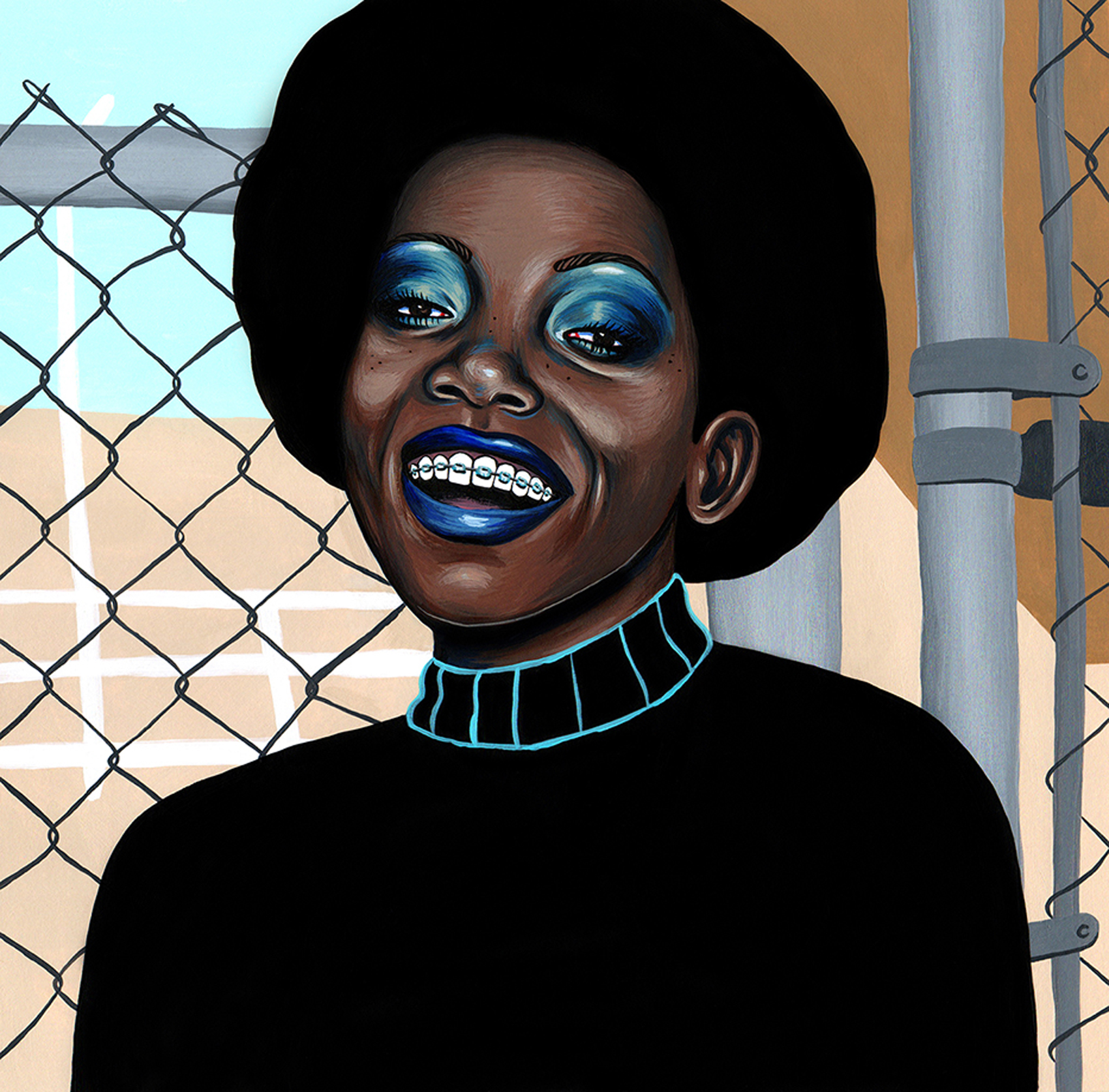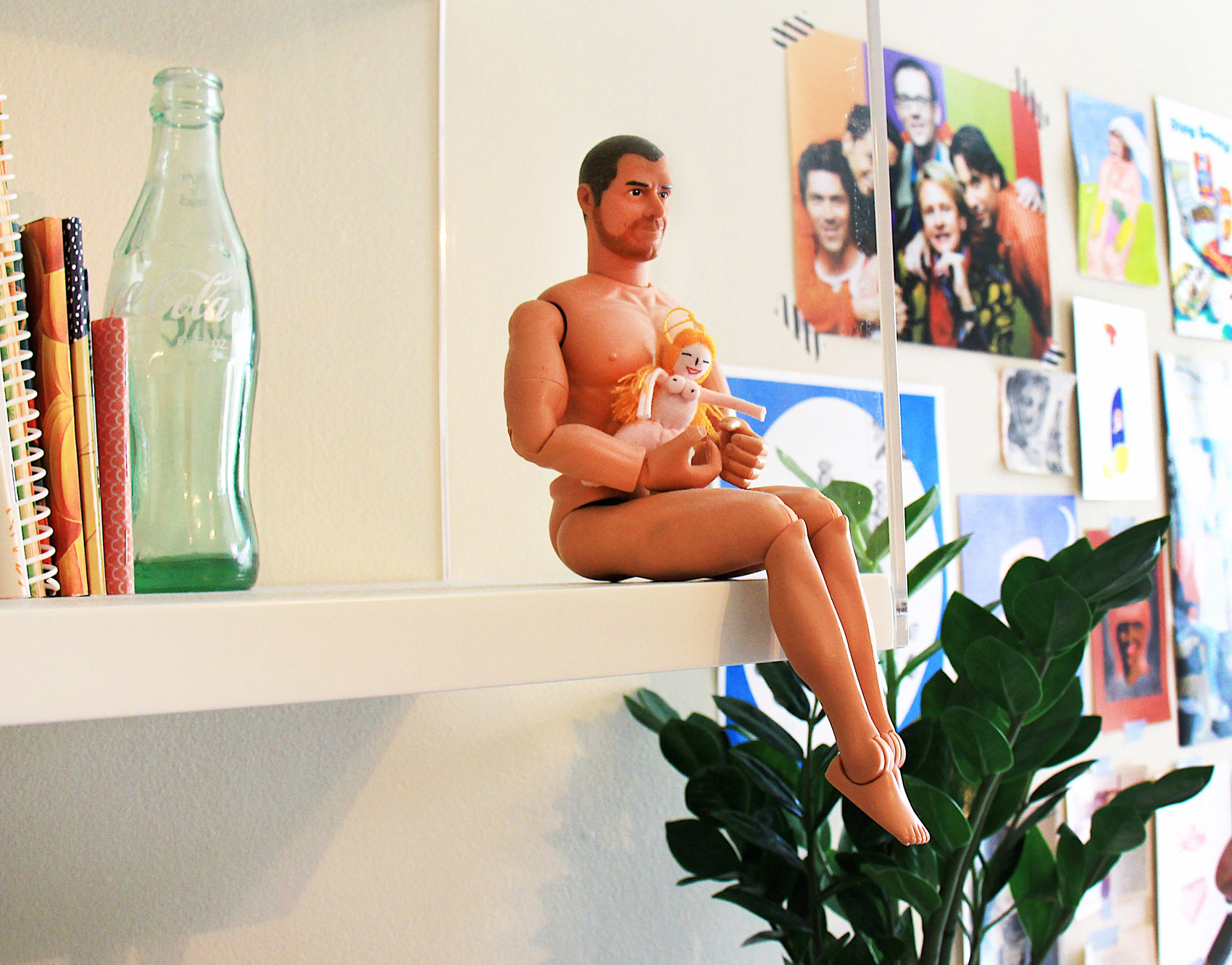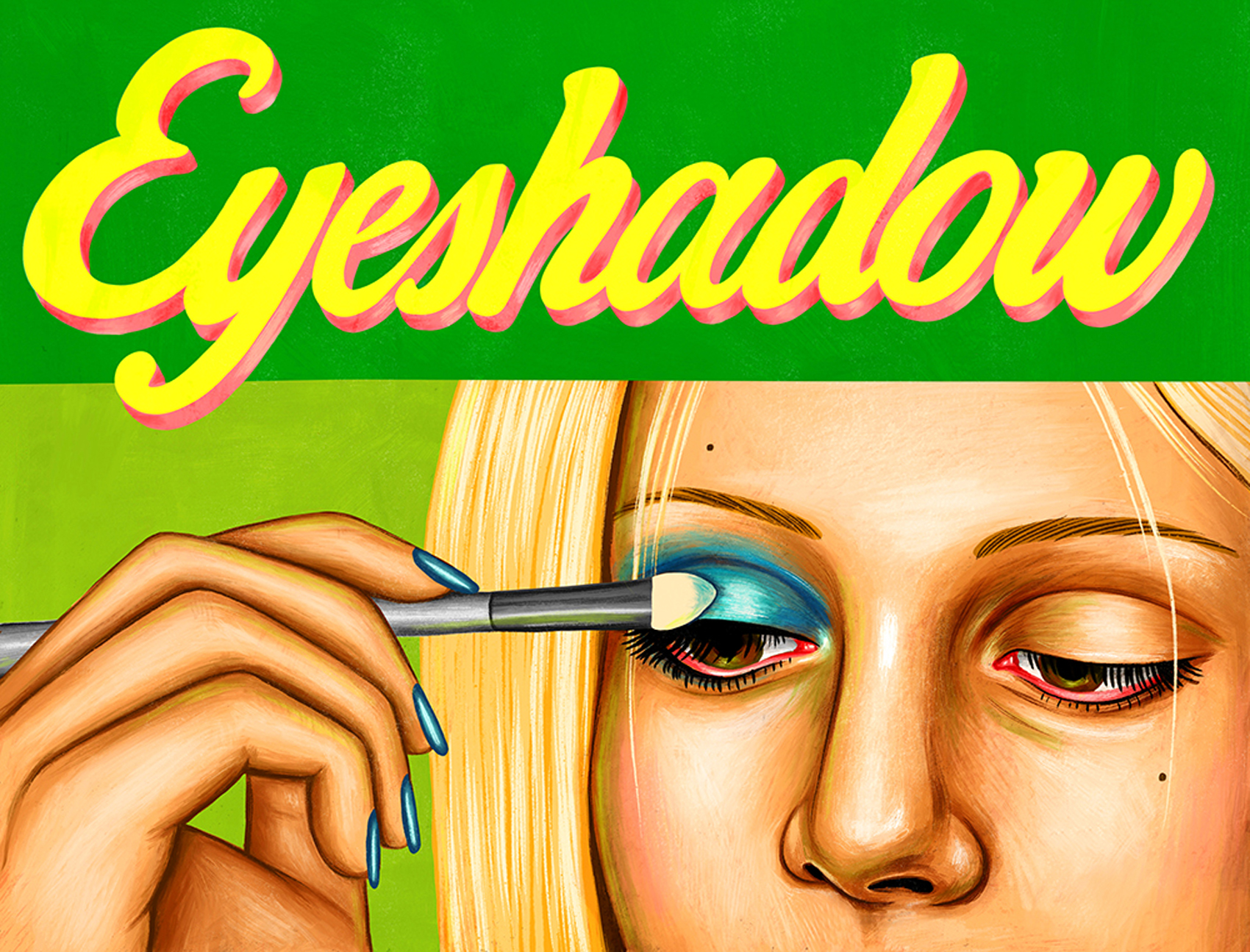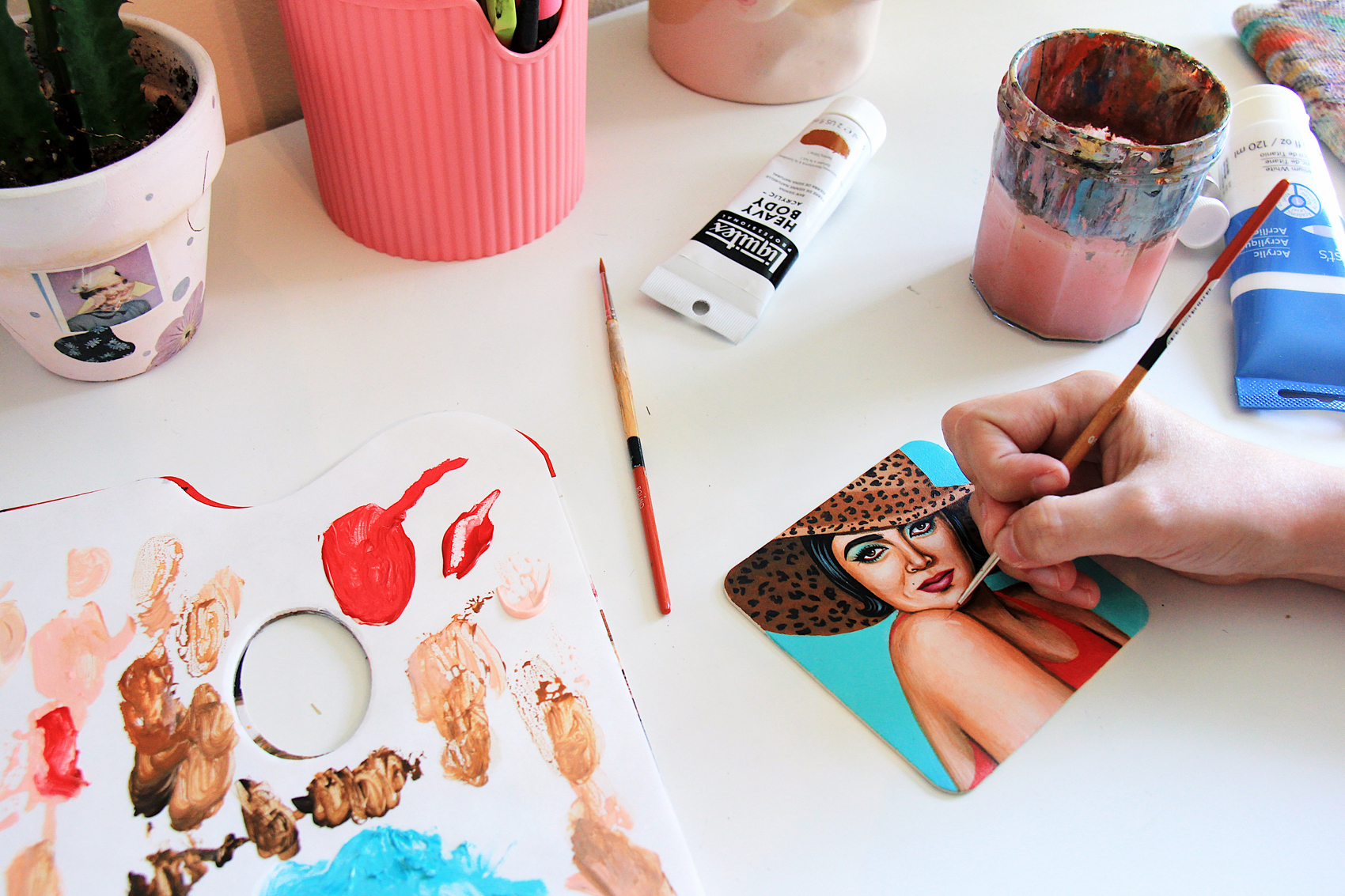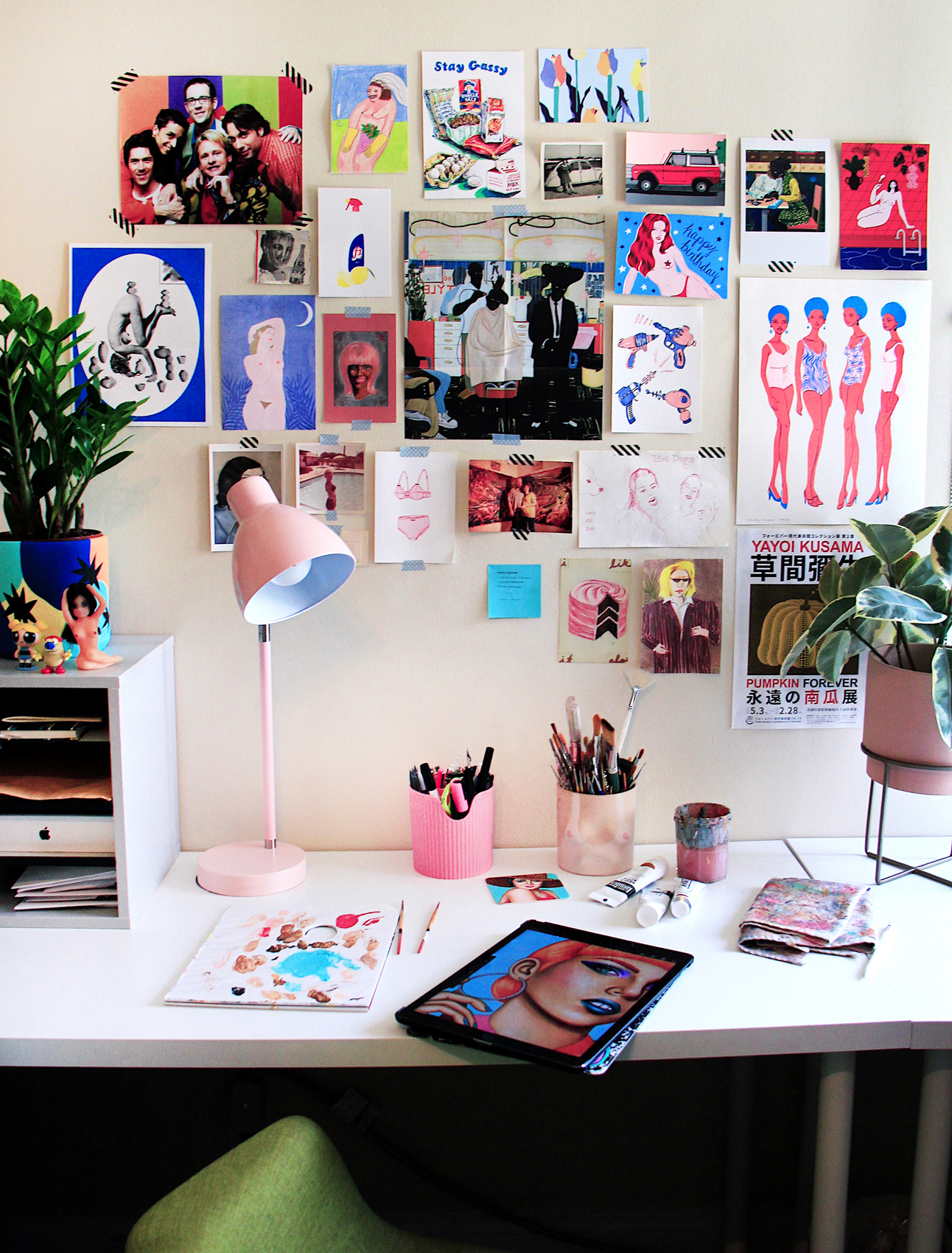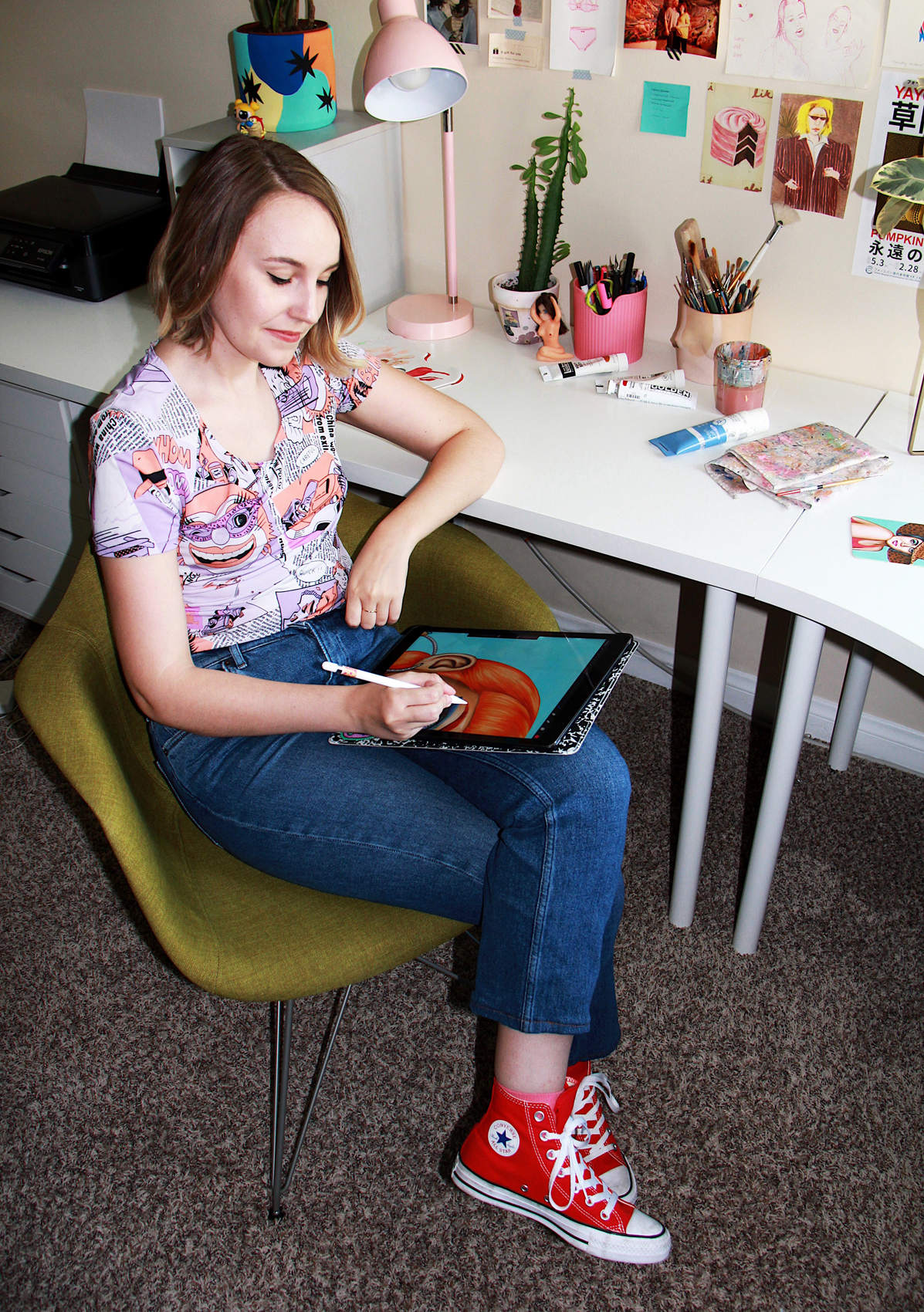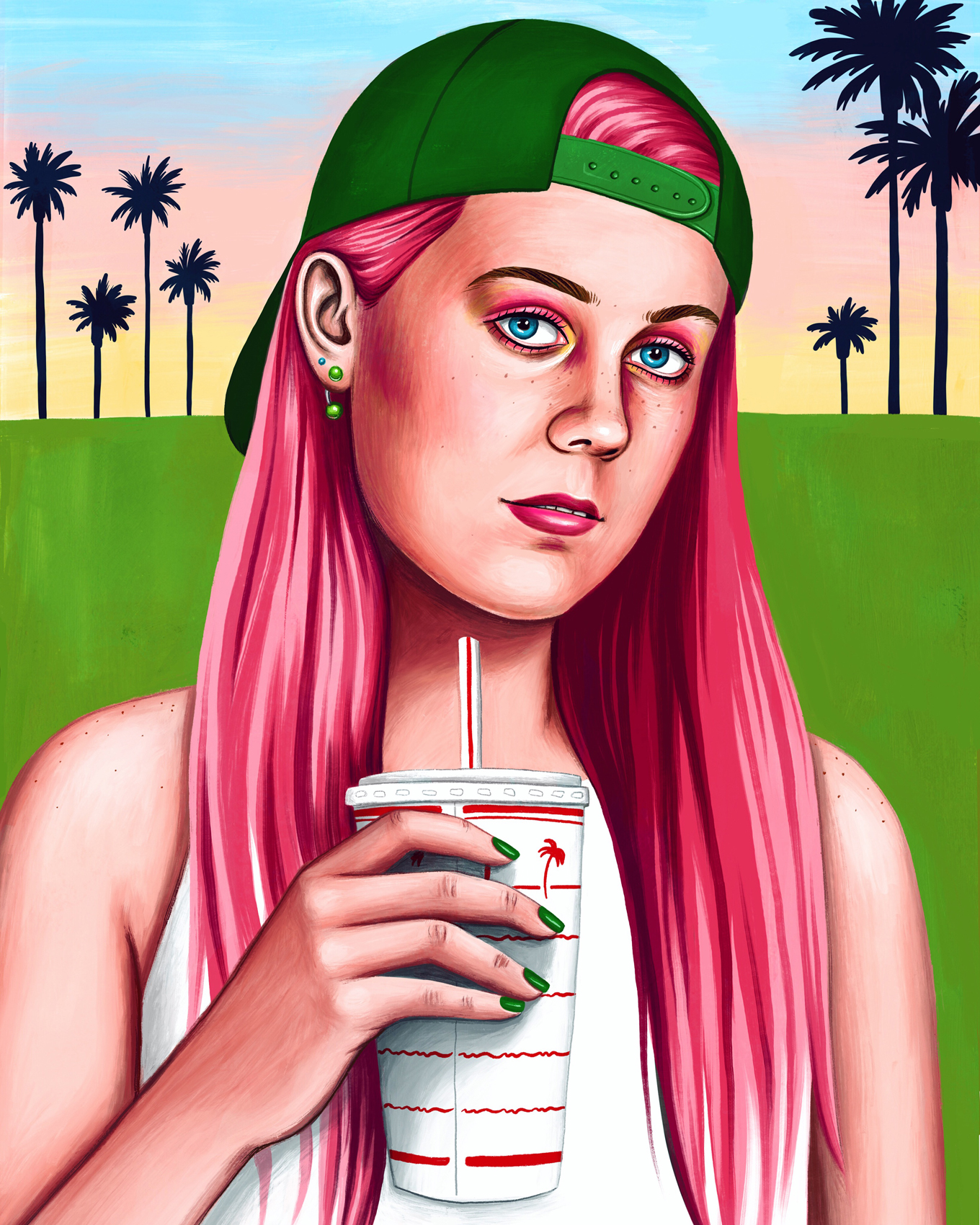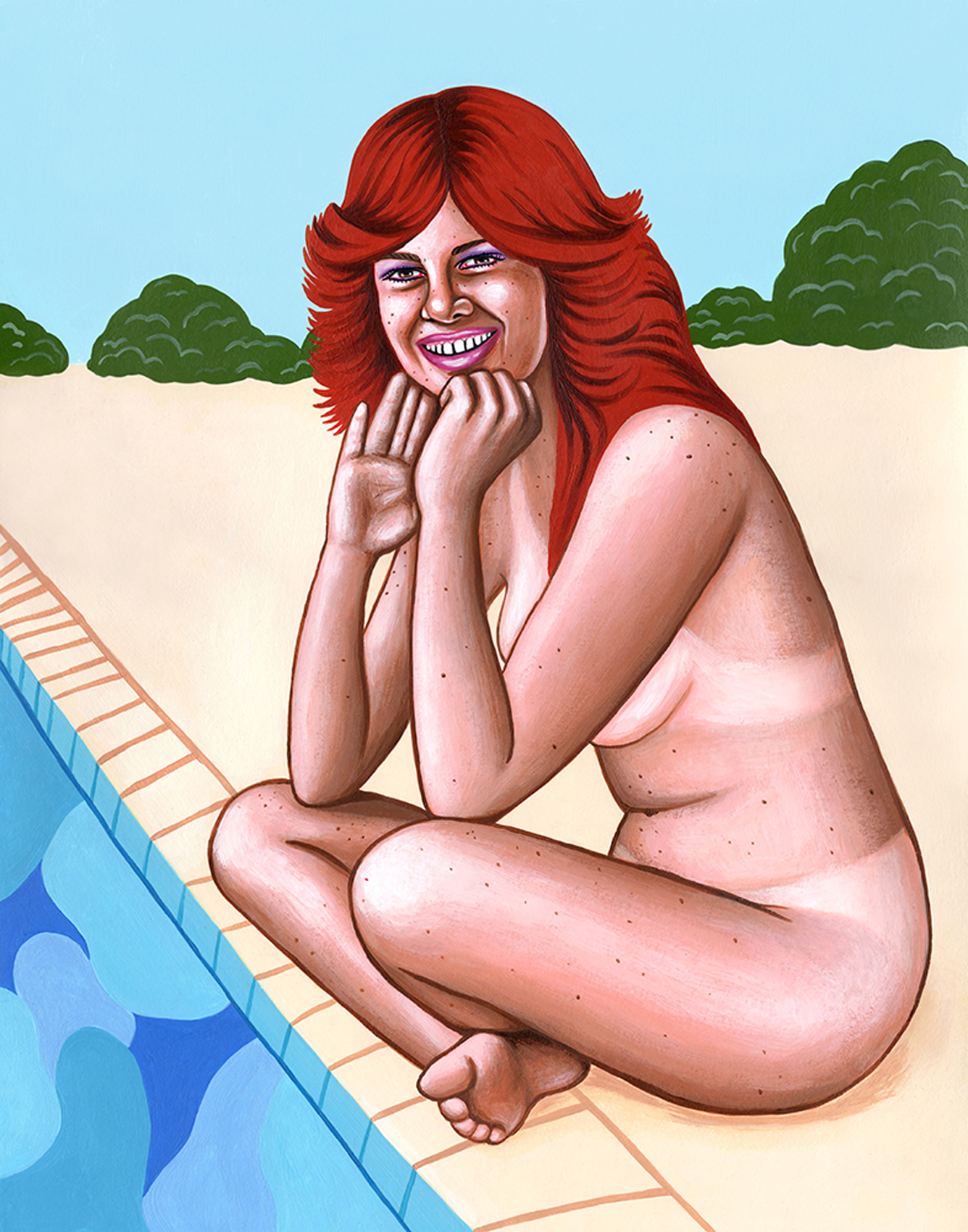 CONNECT WITH JULIETTE: 
TWITTER //  INSTAGRAM