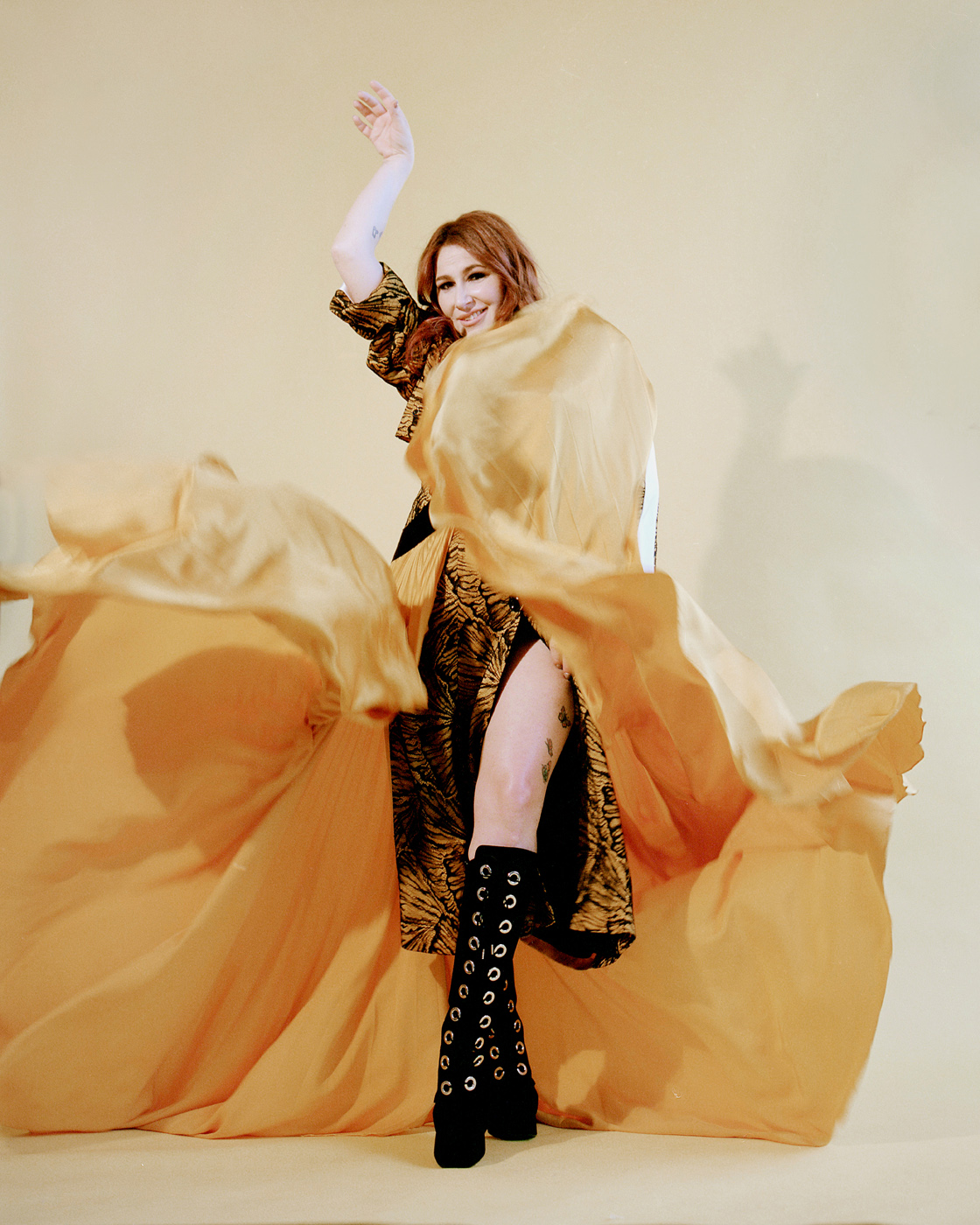 If you don't know who Tiffany is, you definitely haven't been paying attention when your mom starts talking about her teenage years. Sure, you might know all about Madonna, Cyndi Lauper, and Paula Abdul. But if you don't automatically include Tiffany in that list of pop icons, you're missing out on a huge component of what made the '80s the '80s.
Debuting her first single at just fifteen years old, Californian-born Tiffany Darwish immediately changed the face of modern pop music with a totally novel concept: a national mall tour. The up-and-coming singer spent the summer of 1987 touring America and doing exactly what all the other kids her age were doing: just hanging out at the mall. The only difference is that Tiffany was cultivating a loyal fan following with her mall appearances, performing hit songs like her iconic cover of Tommy James and the Shondells' I Think We're Alone Now. Suddenly, teenagers weren't seeing Tiffany just because they happened to be at the mall; they were going to the mall specifically because they wanted to see Tiffany. When you picture '80s mall culture, what you're actually picturing is Tiffany's monumental influence on pop culture.
But as much as we associate Tiffany with the '80s, it's not as though she just stopped there. Since that breakout summer when her career began, Tiffany has gone on to be much more than just another flash-in-the-pan teen sensation. She's consistently released albums over the years, jumping genres as the mood strikes her. The Color of Silence (2000) was pure '00s pop that re-introduced us to "modern" Tiffany. Rose Tattoo (2011) was a country album, allowing the singer to go back to her roots and explore the genre that first gave her an interest in performing. Her latest album, Pieces of Me (2018), was a vulnerable yet hardcore rock album that sounded like a personal diary. Tiffany has also forayed into acting, with roles ranging from the voice of an animated Judy Jetson, to a leading role in the Cannes-premiering indie thriller Necrosis, to playing alongside fellow '80s pop star Debbie Gibson in the mockbuster Mega Shark Versus Giant Octopus.

Jewelry, ALEXIS BITTAR. Gloves, WING & WEFT. Dress, CHENG.
Tiffany says that through all these years, she's really stayed in it for the fans. While at age sixteen the best part of being Tiffany was "the adventure," the forty-eight year old singer says that the present day, the fans are one of the best parts.
"I feel most alive on stage in front of my fans," Tiffany says. "The stage is home, where I feel most centered and happy. My fans reinforce my purpose in life," she says. "My fans are the best fans on earth! They have been there with me for over 30 years and I'm always amazed at all the love and support that they show me every day."
As she looks back at her 30+ career in the music industry, Tiffany says that it's difficult to pin down the biggest difference between making music back then and making music now. "The whole industry has changed," Tiffany says. "The way we get music out there, the way it's sold and purchased.  Labels really handled everything back then, now the artist is doing all the admin work." Tiffany also thinks that it's harder to be a teen pop star these days than it was in the '80s. "It's evolved," she says, "and I think that's because of social media. So much more information is put out there and there's responsibility in that."
Tiffany is no stranger to the kind of negative attention that we typically associate with celebrities being hassled via social media today. In addition to fending off the advances of not just one, but two deranged stalkers (check out the 2008 documentary I Think We're Alone Now), Tiffany also went through a very public legal battle with her mother and stepfather shortly after her career took off, attempting to declare herself as an emancipated minor at age sixteen. Rather than keeping quiet about these tough topics, Tiffany uses the adversity that she's overcome to inspire further creative expression. She's currently working on a book of her memoirs and of the past, Tiffany says, "We each have that inner strength that gets us through the tough times. When we get through things it makes us stronger for the next obstacles.  Also, having faith with amazing friends and family is important."
Tiffany is also working on a new album, to be released sometime in March 2020. "It's my second rock album," Tiffany says. "You'll love it. It's rock and has a little bit of punk rock sound to it." She's not worried in the slightest that fans will be put-off by her evolving sound.  "I love all kinds of music, and I think you shift genres based on where you are in your life," she states, explaining why a new sound is nothing to shy away from. "It's why music is so great. It's there for us regardless of what your day is like or what you're going through."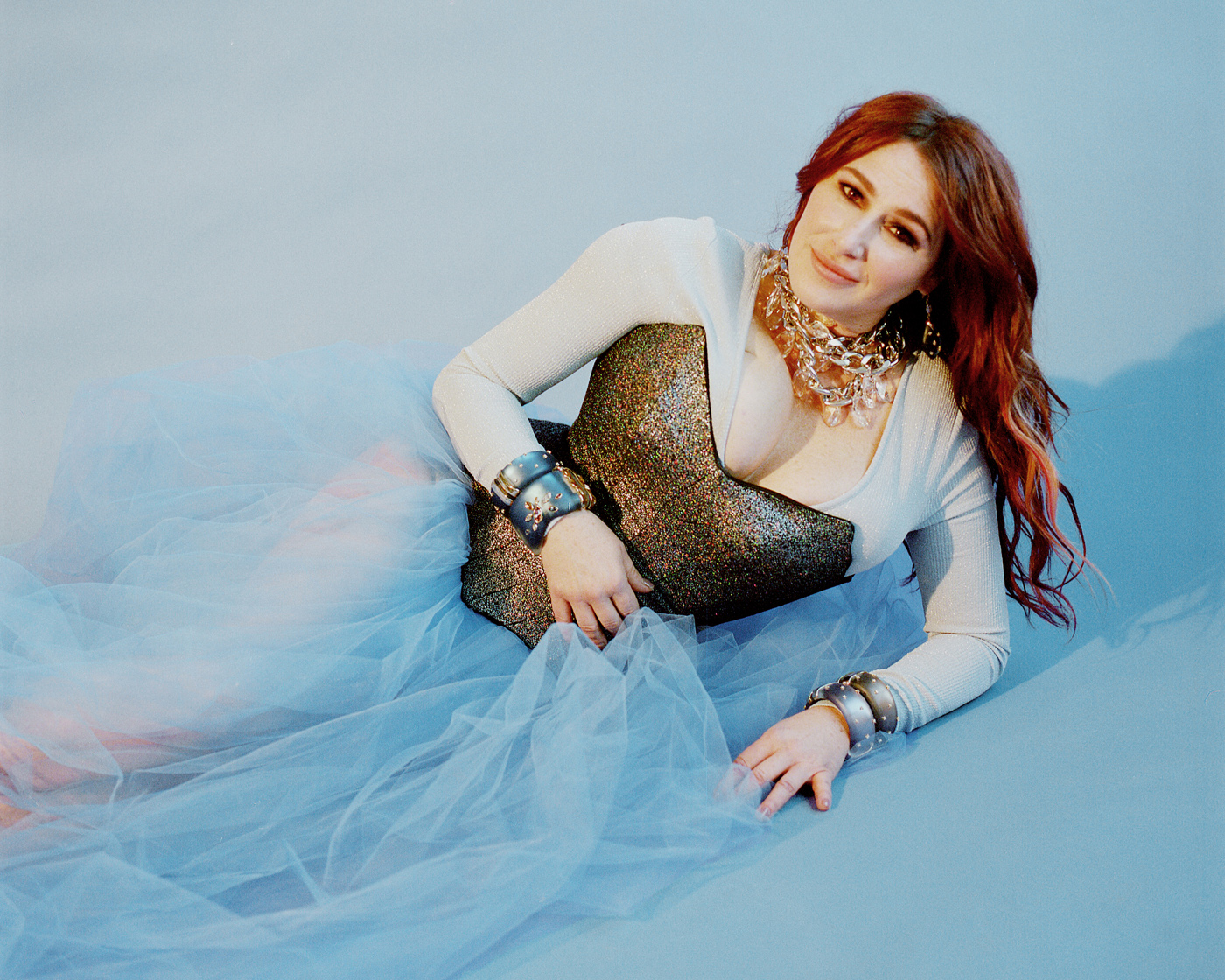 Jewelry, ALEXIS BITTAR. Bodysuit, SWNY. Corset and bottom, GARO SPARO.
       
Corset, THEHOUSEOFPHIL. Black sheer top and Pants, VICTORIA HAYES. Gloves, WING & WEFT.Shoes. RUTHI DAVIS.
First look: dress, VICTORIA HAYES.  boots, JOHN FLUEVOG.
---
Photos /  Jingyu Lin
Styling/ Phil Gomez
Makeup / Robert Greene
  Hair /  Stefanie Hernandez
Story/ Bryanna Doe