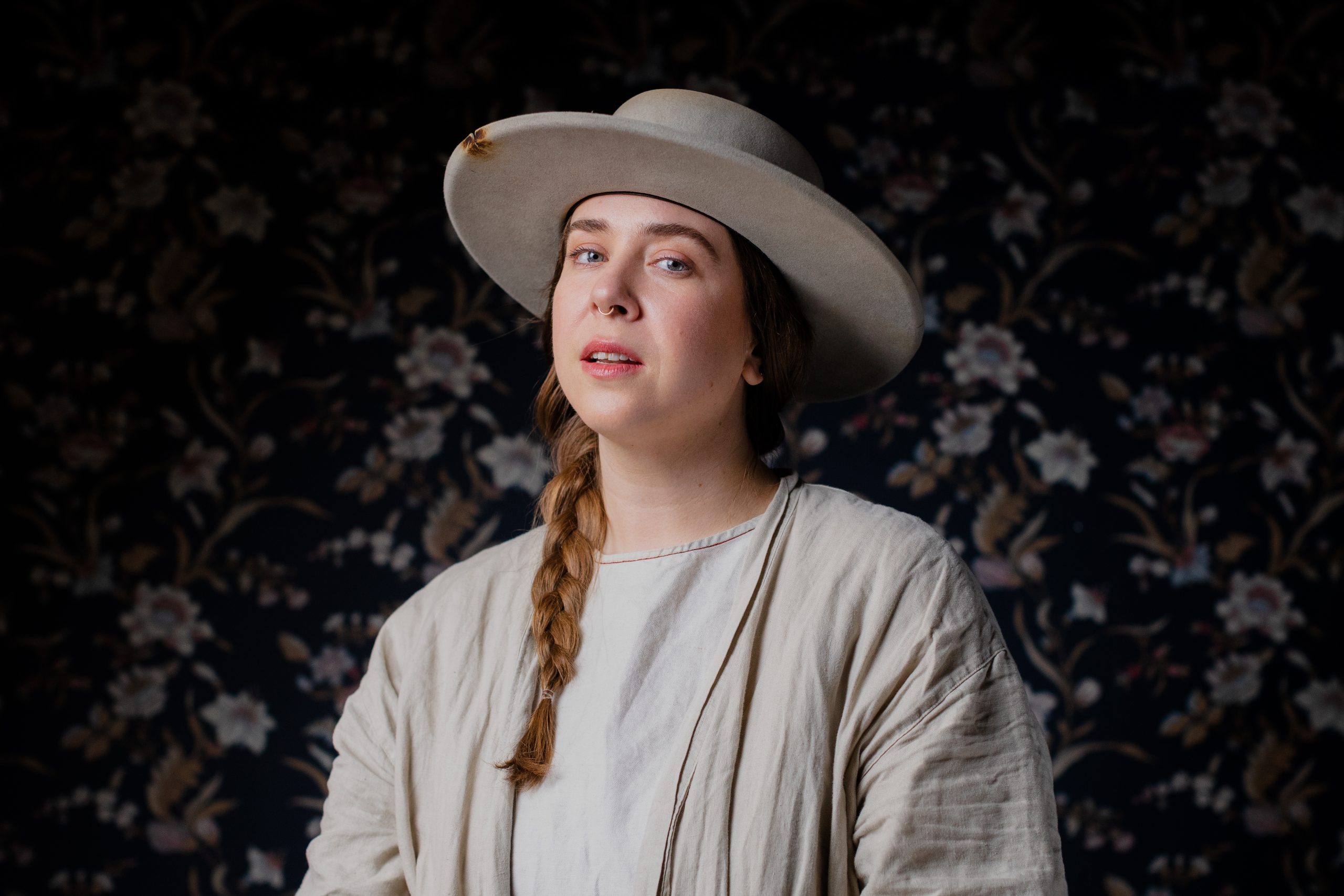 This past year has been tough on all of us with the COVID-19 crisis at hand, but critically acclaimed singer-songwriter Serena Ryder sums it up with a very special album coming out next month. The project, called The Art of Falling Apart, describes the journey of mental health and wellness. It touches home for those struggling with depression, anxiety, and mental health issues. Her vocals and music are as raw as could be on the entire album. Ryder's vocals are stripped down and there is absolutely no autotune used at all. The music is melancholy as is melodic.
Ryder finds herself her most vulnerable and deeply compassionate on the album, which is set for release on March 12. She also finds herself two years sober. This album has been good medicine for her and she's excited for others to hear it.
The singer grew up in a small town outside of Toronto, Canada. "I grew up in a town under of 1,000 people. I've been writing songs since I was little. I first picked up a guitar when I was thirteen years old. My dad bought my first guitar for me at a yard sale," states Ryder.
When the singer was six years old a breakthrough came to her. "I was watching the movie "Beaches". My aha moment came to me when I saw the younger version of CeCe Bloom's character as a young child. I said to myself that's what I want to do with my life," says Ryder.
About seven studio albums in, Ryder has turned the corner and blossomed into one of Canada's most revered songwriters and musicians. LADYGUNN sat down with Ryder to discuss The Art of Falling Apart, how she has grown as a songwriter, and what she wants the public to take away from her music. Check out the full convo down below!
Was it difficult putting this album together?
I actually wasn't planning on making a record. I needed a breather from touring. I just finished writing a keynote speech about mental wellness. The album fell out of me very organically since that was the topic I was writing about.
Musically speaking, this album seems a bit darker than 2017's Utopia. It is very stripped down and has a very ethereal feel to it.
Actually, Utopia was a real dark time for me. I had trouble keeping my shit together. Utopia had a lot of epic sounds to it. It took years to make. What I wanted to portray sonically with this record is authenticity. It's kind of a folk-soul album.
The Art of Falling Apart is about mental health. What prompted the lyrical nature of this album?
The Art of Falling Apart means that you can find so much healing and have mental wellness when you allow yourself to experience uncomfortable feelings without trying to change them. So if you are able to sit with yourself in those comfortable moments, and if you're able to sit down with them long enough, a lot of transformation and healing can happen. It's an album about the journey of transformation from one side of the woods to the other. It's about going through the pain and coming through transformed on the other side.
Did you have to dig deep with this album?
I've always dug deep. I know myself better than I ever have. There are so many mysteries of who I actually am and who I can become because I changed as a human. We are not always the same people that we were years ago, that we were even from yesterday.
The journey has been intense for me. I have experienced a lot of depression and anxiety in the past. I experience a spectrum of emotion. I think my emotional climate is very healthy. If you can see your mental health as a climate and you've taken care of yourself in your climate for a long enough period of time so when there is inclement weather, you've taken care of yourself in the long haul.
How have you grown personally and as a songwriter throughout the years?
I feel like I'm a lot more vulnerable and transparent. I feel like I don't pretend to know as much as I used to. I used to think I knew a lot. Every day is a mystery and there's beauty in the mystery of life. I am enjoying not knowing because it makes life have constant nourishment and lessons every day.
As a songwriter, I am writing more about my actual experiences instead of concepts of ideas. What's happening is what you are hearing. The new album was written in ten days. The album is based on my experiences. The songs are about my mental wellness journey and my keynote speech. Everyone's journey is different.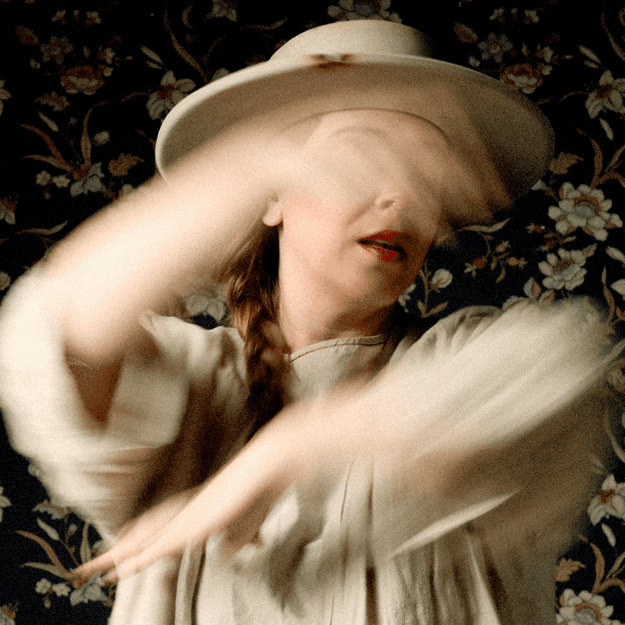 You have a pretty big catalogue of music behind you now.
I love that I'm in a place in my career that I have a really big catalogue so I can keep it interesting for myself and my audience. I love playing "What I Wouldn't Do" and "Stompa" still. The messages are still pure. When you write from that place, those messages are timeless.
Do you miss playing live right now?
I love playing summer festivals, but my schedule has been pretty full with the new album coming out. I also have a free mental wellness program that we run through my record label. It's called the Art of Wellness.
What else do you have going on?
There are remixes that we are doing for each of the few singles that were released off the album so far. The first single I did with Adria Kain. "Waterfall" is done with Melissa Etheridge. "Kid Gloves" remix is with Junia-T.
I've now started my own record label called ArtHaus Music. We are working through Warner Records for distribution here in Canada. After twenty years of doing this you kind of know what you want.
Is it a goal of yours to make a name for yourself in the States?
I don't really want to tour a lot anymore. I want to stay healthy. I love my career and the success I've had in Canada. When I was touring in the States when I was younger, it was too overwhelming for me. In order to be a successful artist numbers-wise, you really have to work hard and for me, that's not healthy. The singles that have been released so far off the new album are doing really well in the States.
What do you want people to take away from your music?
I hope my music feels like home for those who listen to it and that they find more beauty in themselves. I'd love to be a part of someone else's healing journey.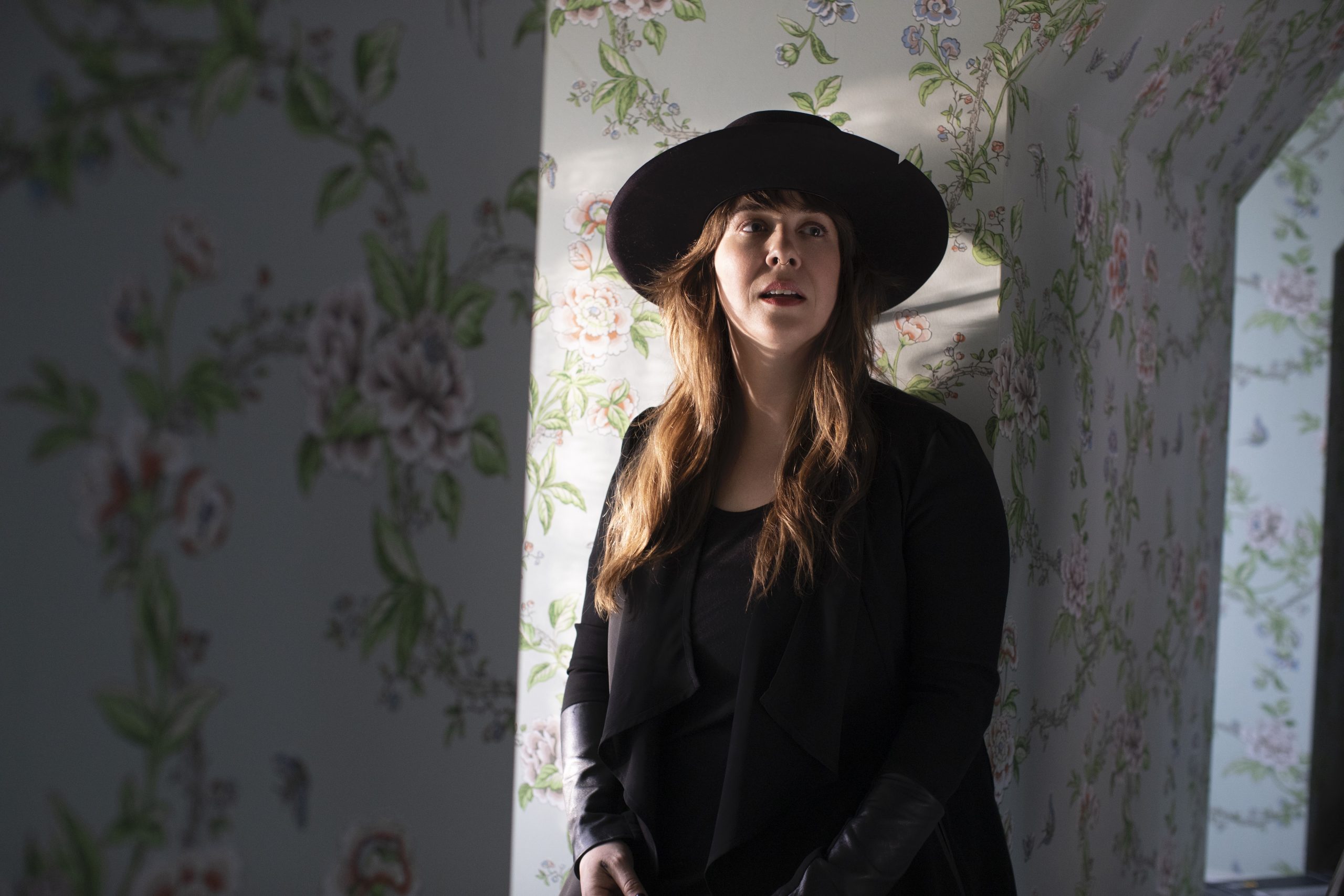 CONNECT WITH SERENA RYDER
INSTAGRAM // TWITTER // SPOTIFY
story / Robert Frezza
photos / Kayla Rocca