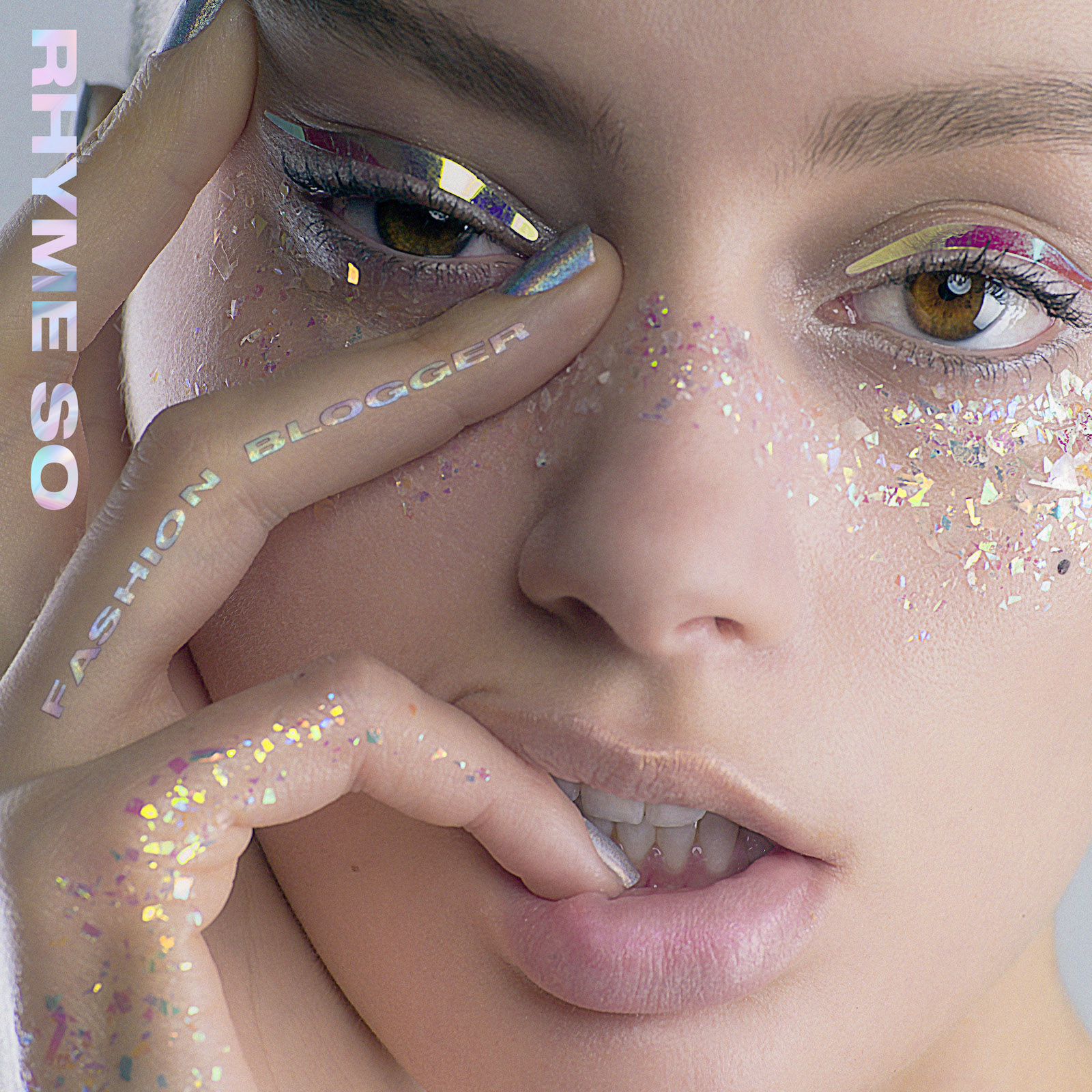 In the age of the influencer, social media can often feel like a cutthroat competition to have the highest follower count and the most eye-pleasing aesthetic. On RHYME SO's new single "Fashion Blogger," the future-pop duo deconstructs society's obsession with online perfection. "I just want you to like me, like me, like me," RHYME speaks in full camp over a hot, pulsating club beat.
"Our main point in 'Fashion Blogger' is to share a widely talked about commentary but make it…you know…fun," the duo says in the track's press release. "It's a way to urge people to take themselves less seriously and get off the excess, unnecessary social media that may harm mental health."
RHYME SO is made up of Australian alt-pop artist RHYME and Japanese electro-pop veteran Shinichi Osawa, often known by his stage name Mondo Grosso. They met back in 2017 and sparked a creative partnership that has spawned ultra-catchy tracks with a unique sound they describe as 'Blank Post Genre.' It's safe to say the venture has been a success as both "Fashion Blogger" and last year's 88rising collaboration "Just Used Music Again," have each garnered millions of streams to date.
Their artistry also lends itself to complex visuals as displayed in the track's avant-garde video that compares social media's aggressive nature to real-life competitive figure skating. The video finds RHYME and drag performer Milk in a fierce face off at the fictitious, aptly-titled 'IAFB Grand Prix 2020' (aka the 'I Am a Fashion Blogger Grand Prix'). Neither artist is a stranger to competition: both skated professionally prior to their current artistic endeavors, and Milk has appeared on both RuPaul's Drag Race and RuPaul's Drag Race: All-Stars.
When RHYME suffers a harsh fall midway through the clip, Milk helps her up and completes the performance alongside her. Sharing the applause, they further metaphorize the necessity of allyship within online communities, which is especially important right now as so many underrepresented voices need to be amplified louder than ever.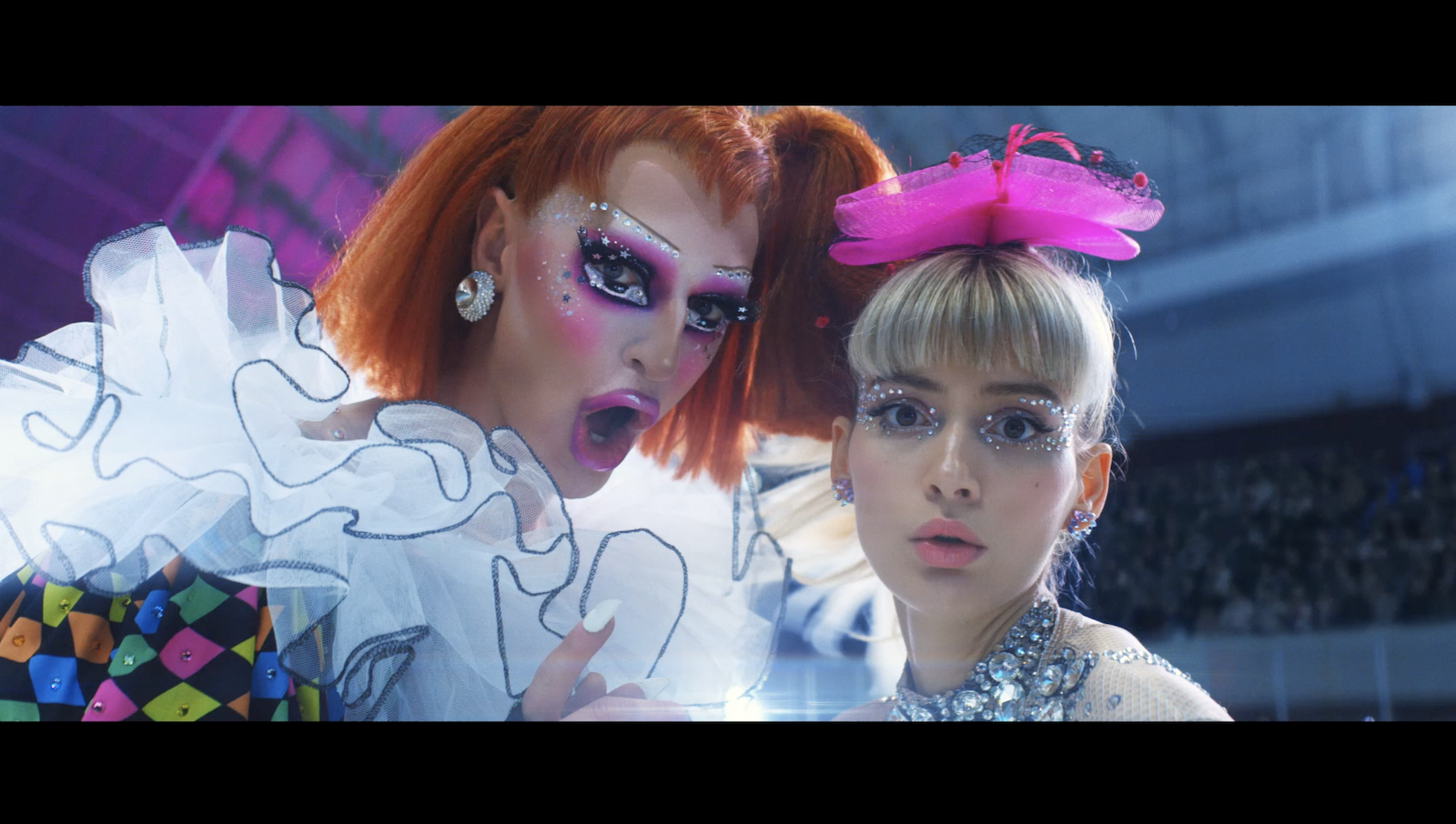 In real life, however, no injuries were required for RHYME and Milk to hit it off. We recently got the two together (virtually, of course) to chat about figure skating, filming the "Fashion Blogger" video in Japan, and more in an exclusive LADYGUNN Pass the Mic.
MILK:
How are you busying yourself through all of this?
RHYME:
Reflecting. Music-making. I've been trying to take it slow. I also miss skating.
MILK:
I miss skating so much. I've been able to use this fake plastic ice from PolyGlide. It's very wild.
But there's something about the actual frozen water ice that I truly miss.
RHYME:
Have you got that PolyGlide Ice in your backyard now?
MILK:
Yes, I brought it back with me to Syracuse. It's fun to see my parents enjoy all the stupid little things I've been doing.
RHYME:
Are you putting on shows for them?
MILK:
For sure! I've also been able to reconnect with music. I grew up playing the piano. I haven't played much, until now that I'm back home with more time. So I'm just annoying my family with my piano playing.
RHYME:
I hope there's some opera singing too.
MILK:
There's singing. There's a bunch of "Performing arts!" Speaking of singing, can we talk about your music video for "Fashion Blogger?"
It all started during the summer when I was living in Provincetown Massachusetts where I was doing my one-woman show "Alphie" there. You sent me this beautiful video message asking me to be part of this music video you were going to film. You were lip-syncing in it, skating, talking – it was this art project that was so intriguing. I was like "I need to know more about this!" We got in contact, and you flew over from Japan to Provincetown to come see my show. We chatted about skating, life, and me being a part of this amazing project.
So why don't you talk to us a little bit about "Fashion Blogger" and where that came from too.
RHYME:
(sarcastically) I guess I wanted to be a fashion blogger and I never got there. It was the end of 2017. My partner S.O. (Shinichi Osawa) and I were having coffee one day and suddenly we were looking around like "Phones, Instagram, followers, likes and dislikes" … that was the world we were living in. So we decided to put that in a song. Because music at some point is a great creative way to project a reflection of what we're seeing outside of us and to put it into form and present it. And when S.O. came out with the bass guitar….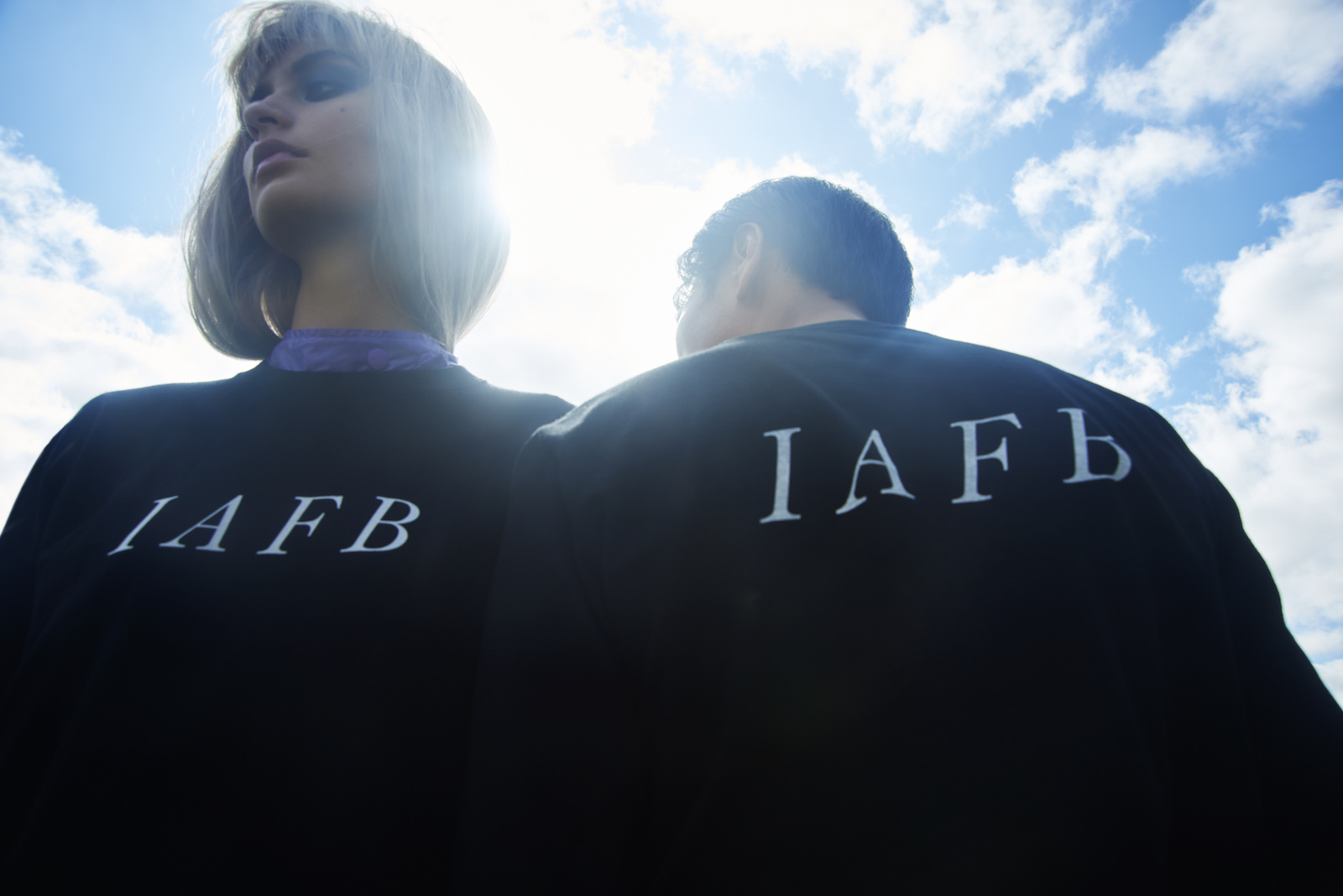 MILK:
The lyrics are 100% out of this world, but to back that up with such a great production… so magical!
RHYME:
Thank you. It was a process. It started off as a techno song (that SO produced) so we didn't expect to get it all funked out but the song was like "give me the funk!" So we just listened and let it come thru, and 2 years later, it worked out!
It's kinda been in the works for a while but it needed the music video to really tell the story about it.
MILK:
The concept for the music video is; a grand prix figure skating competition where RHYME and I are the skating competitors.
RHYME:
(Alluding to something) At first.
MILK:
At first, yes.
View this post on Instagram
RHYME:
I thought about the competition being similar to Instagram, at some point having this attention competition feeling; Who dresses the best, who gets the most likes and followers, etc.
We are artists and we put ourselves out there, and I'm using this arena as a metaphor – you have to put yourself on the ice – in the competition or stadium to be an artist or to express. Everyone is able to do that, but it takes a lot of courage.
Tell me about your figure skating career because I learned a lot from you while choreographing this music video.
MILK:
You came to NY and we got to spend those couple days on the ice creating this "masterpiece" – if I say so myself.
I grew up as a little figure skater. I started figure skating when I was 9. I tried to keep this secret my entire life because a boy that figure skates is thought of as a weirdo, and I didn't want to be that weirdo, so I had my inner demons.
But I got to move to Boston and started skating competitively and made it to US nationals.
But for your video – to be able to join in drag was so lovely. I grew up as a figure skater – now with drag – I got to join my passions together. In the figure skating world, boys aren't "supposed" to wear white skates because white skates are for girls and black skates are for boys… you know, "Gender!"
RHYME: What was your favorite memory on set?
MILK:
Lunch break! The bento boxes were delicious.
I really enjoyed the food in Japan.
It was my first time there.
I got to go to Tokyo Disneyland. I got pulled aside there when I was going on one of the rides because they thought I was too tall to fit on the ride. I had to go sit in a test ride to see if I would fit in the actual ride. wild!
I hope when this is all over and we can travel again, I get back to Japan.
RHYME:
I want to quickly talk about the makeup…
While creating the visuals for Fashion Blogger, we used a lot of transparent stickers just to give a little bit more "pop". We used it on the single cover for example.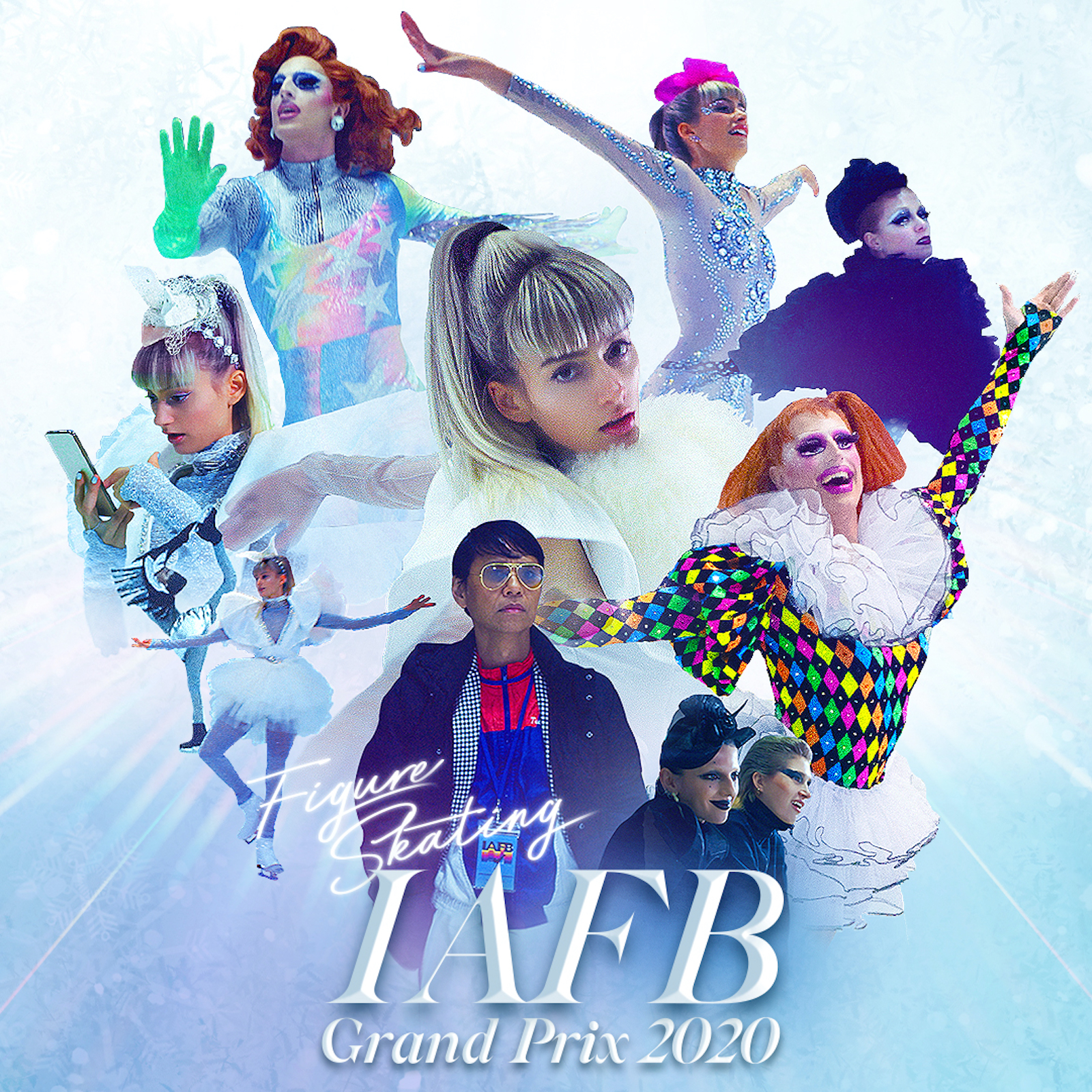 MILK:
My makeup is basically just a bunch of clown paint.
Make up is so fun and I'm happy you like to have fun with makeup too.
RHYME:
For when we did the "are you clone?" scene it was glitter inspired, as well as the scene with the gloves choreography and you came up with the styling for the gloves.
MILK:
Yeah, it was just all about showing weird faces because we all put on a mask sometimes – we all put on a face.
it was all so wonderful and getting to travel to Japan to do it was otherworldly.
RHYME:
I'm also doing this cute spin challenge on TikTok right now where I have to spin as many times as I can in my socks on the floor. I can only get to 1 and three quarters. You need to outdo me.
MILK:
I will put on my slipperiest socks and spin for you! The IAFB Grand Prix Spin Challenge!
RHYME:
Thank you so much. Can't wait!
MILK:
What do you have planned for the rest of this time?
RHYME:
Well we also released 2 remixes of "Fashion Blogger." The Soft Rave and Alternative, groovy baby!
MILK:
I'm so glad I got to join you and get groovy with your new jam "Fashion Blogger"
RHYME:
We can't wait to have you again and thank you so much for coming over last year for our 'Fashion Blogger' video, spending time together and skating.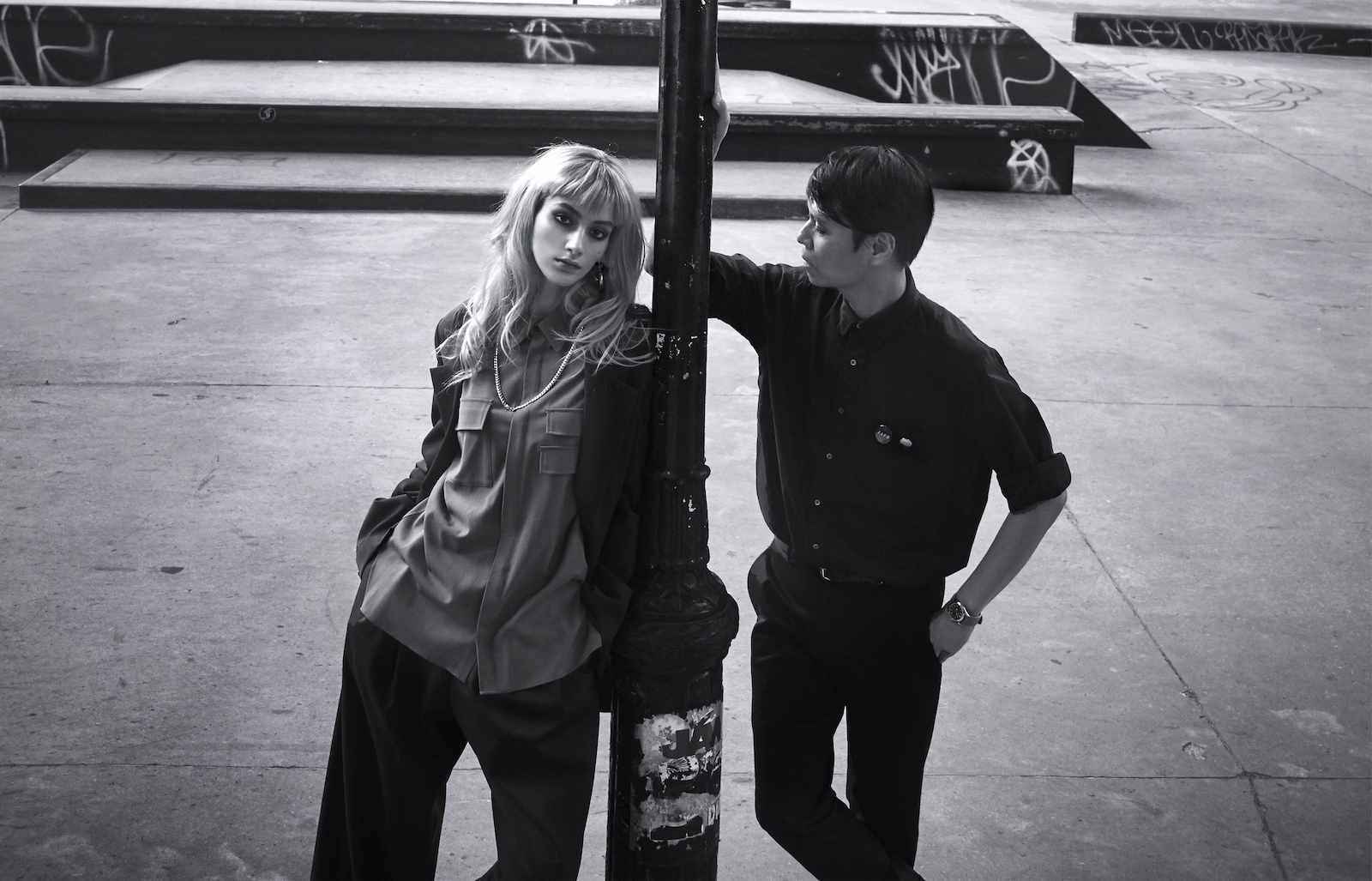 CONNECT WITH RHYME SO
INSTAGRAM // TWITTER // SPOTIFY
photos / Sarai Mari
story / Jack Irvin