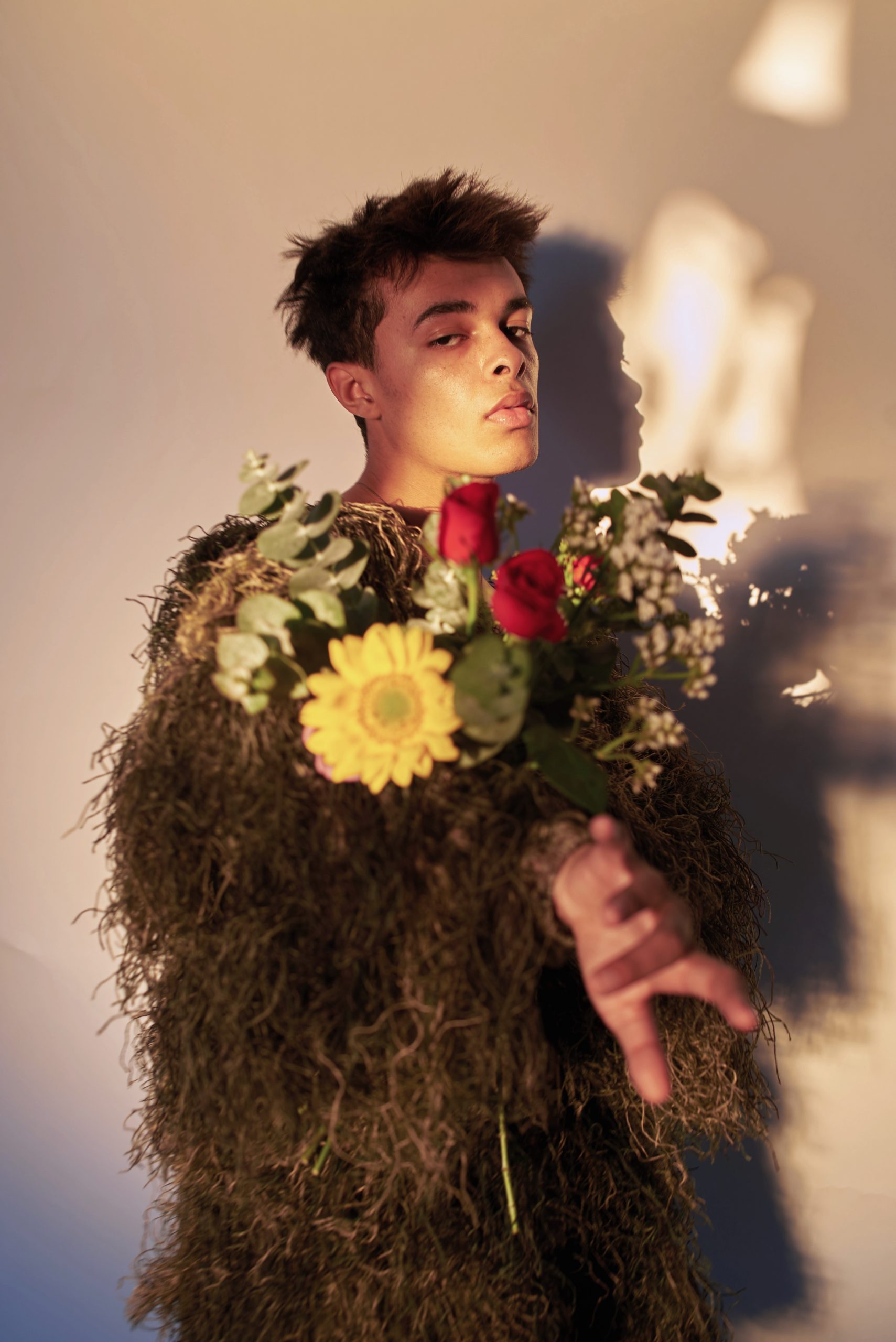 Pride, by definition, is the "consciousness of one's own dignity." It is an attribute critical for survival, essential to the achievement of human potential, and obligatory for fulfillment. It is the key to self-expression, to victory, to overcoming any and all adversity.
While the Pride of the LGBTQIA Community had been impounded by our society, our government, and our world, the last fifty years have seen this pride reclaimed – through our protests, our voices, and our expression.
June of 1969 saw years of silence broken. After a plethora of unjust police officers raided the Stonewall Inn, a gay bar in the city of New York, a revolution commenced. This riot was met with resistance, both inside and outside of the bar, as rioters battled police oppression and protesters took their stances on the streets. This marked the end of our silence.
So, June is Pride month. It serves to not only honor the commencement of the revolution, but to celebrate the rights of the queer community, legislated through President Obama's legalization of gay marrriage and adoption in 2015. It reminds us of the victories achieved by the queer community and the measures we still must tackle to achieve equality and freedom.
As part of LadyGunn's Pride Week, this Release Radar will feature up-and-coming, queer artists, who are revolutionaries in their openness, artistry, and messages. With their pride, they inspire millions globally to celebrate themselves, to come out to their communities, and to loudly reach their fullest potentials.
We Love You.
Forever chanting with you,
LadyGunn
ANDREA DI GIOVANNI – Stand Up

"Stand Up" is this year's theme song of Pride. Andrea Di Giovanni, lyrically and rhythmically, directly adresses the queer community, both those in and out of the closet, to embrace one's sexuality, to spread love, and to "shine." It is a beacon of hope and change, as it celebrates, captivates, and motivates.
Not only does the song foster change and growth through its words and tune, but Andrea comments, "Part of the streaming earnings from Stand Up is going towards The Outside Project, the UK's first LGBTIQ+ crisis/homeless Shelter & Community Centre in London. They do incredible work in tackling queer homelessness, I believe that supporting these grassroots organisations is of vital importance right now."
KEIYNAN LONSDALE – Gay Street Fighter

"Gay Street Fighter" is original, tuneful, sanguine, and empowering. With this track's meticulous mix of funk, r&b, pop, and soul, the Australia-born singer, songwriter, and actor compounds a flavorful, thorough album, entitled Rainbow Boy.
Keiynan speaks to being a queer artist, as he voices, "It's been a lot of things. It's been really beautiful and very enlightening. And at other times it's been very challenging…Because we've never been allowed to have a balanced amount of queer entertainers in the public eye, on the front line, people can often misunderstand the intentions…I think anyone should be able to create what they desire. That can help to uplift and hold up a mirror to culture and society."
CAKES DA KILLA – Don Dada

Pioneer of the LGBTQ+ hip-hop/electronic/dance scene, Cakes Da Killa gifts us with a pulsating bop. The Brooklyn-born rapper offers us a sneak preview into his upcoming EP, Muvaland, and if it's anything like his 2016 debut, Hedonism, we are in for a treat.
Cakes Da Killa publicly shared his hesitation in releasing this track due to the state of our world; however, he voiced, "I reminded myself that artistic expression is even more essential during turbulent times…as an artist, my voice is the least I can contribute. Whether you listen to this in your living room to lose yourself for just a moment, or blast it in your headphones before facing the day, please: stay safe, stay strong and stay true."
PRINCESS NOKIA – Gemini

Smooth, spiritual, lyrical, and melodic, "Gemini," unveils Princess Nokia's layers as an artist, those binded in truth and authenticity. Her seamless transitions are perfectly paralleled with her methodical words, as she demonstrates the juxtapositional mindset and nature of those with ruling planet Gemini. Her deep, profound, and ethereal essence bleeds out of this track and flows through her performance.
SHAMIR – On My Own

"I don't mind to live all on my own / And I never did / And I don't care to feel like I belong / But you always did."
While many love songs elucidate the defeat of heartbreak, "On My Own" is a breath of fresh air, as it places us into an independent, unshackling mindset after a relationship. Shamir's colorful and captivating confidence reinvigorates his listeners, encouraging us to embrace freedom and change; afterall, "Shamir is Shamir and remains Shamir through and through, no matter what the universe puts him through."
AUSTRA – I Am Not Waiting
A new chapter has begun for Canadian-based band Austra and the life of lead singer, Katie Austra Stelmanis, with their new album, Hirudin. Not only do breathy and harmonious tracks such as "I Am Not Waiting" usher in an exciting wave of new sound, but they are representative of Katie's journey of rising above her insecurities and abandoning toxicity. Hirudin is raw, catchy, inspiring – a true expression of life and growth.
BRONZE AVERY – Only You

Bronze Avery, a Los Angeles-based singer, song-writer, and producer, breaks through all barriers – musically and emotionally – with his new single, "Only You." After struggling with a serious case of writer's block and grappling with emotional obstacles for the past two years, Avery admits,"Only You": a much-needed love letter to myself. It's about being the only person in my life who can bring me constant joy and inspiration."
ANGIE, HARRISON FIRST – BAMBAM

"BAMBAM" is a song to play on repeat. Ängie and Harrison First have teamed up to create the most addicting tune, (as part of their joint EP Not Pushing Daisies) heavy in bass and drums, and exciting in chord progression and tone.
Ängie, an up-and-coming Swedish rapper and popstar, known for addressing the topics of mental health, substance abuse, familial relationships, and her bisexuality in her songs, comments, "When we wrote and produced the songs, I really wanted to create something that felt authentic in the moment, and I hope everyone can relate in some way."
JOY OLADOKUN FEAT. TIM GENT – mercy

A tuneful, meditative reflection on life and change, "mercy" is what our world needs. As the words rise with each ascending, gospel-like chord progression, both Joy and Tim remind us to remain present in our lives and adversities, and to honor the uncertainty that provides us with our humanity and our strength.
"moral of the story we ain't kids no more / moral of the story you can't take it w you / moral of the story everybody needs something or somebody everybody needs a lil mercy"
ISAAC DUNBAR – Somebody to Tell Me (Theme Song from "Love, Victor")

While a cinematic soundtrack serves to develop a show, a storyline, a plot, "Somebody to Tell Me," along with other tracks on the "Love, Simon" soundtrack, exceed all expectations. Dunbar's song, in particular, captures the very essence of the show, one of hope, maturation, and acceptance of oneself. He voices the struggle of voicing one's sexuality, as he sings,
"Waiting for the time / Waiting for the place / And I need / Somebody to tell me it will be alright / Somebody to tell me it will be just fine / If someone's has been there before, say right now, 'cuz I just need to hear it"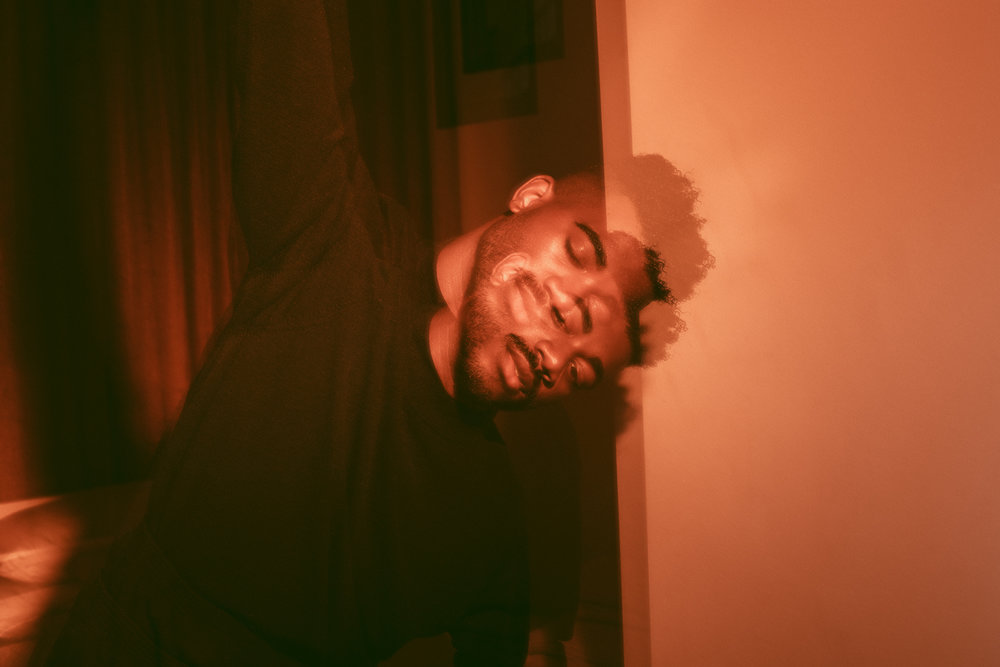 photos / courtesy of the artist
story / Taylor Thompson