Attempting to stray away from the career paths of her artistically inclined family, twenty-something-year-old Zoë Chao desperately sought to find her calling. After an epiphany involving a mute squirrel cub and an ice cream truck, she would later discover that she inevitably was always meant to be in front of the camera rather than behind it.
Since her breakout role as Isobel in Strangers, Chao has taken every opportunity to showcase her range as an actress, playing characters that continue to force her to uncover different parts of herself with each role. From the quintessential mean girl, the problematic best friend, to the endearing love interest and everything in between, refusing to be typecast, she is constantly on the hunt for roles that keep audiences on their toes.
In an hour-long Zoom call with Zoë, it felt less like an interview and more as though I was catching up with an old friend. The affable actress was clad in a red sweatshirt, morning coffee in hand, telling me how she just wrapped shooting for a film in New Orleans. We then discussed her process of getting into character, her journey in the entertainment industry, how she grapples with representation as an Asian actress, and the different versions of herself she gets to explore through acting.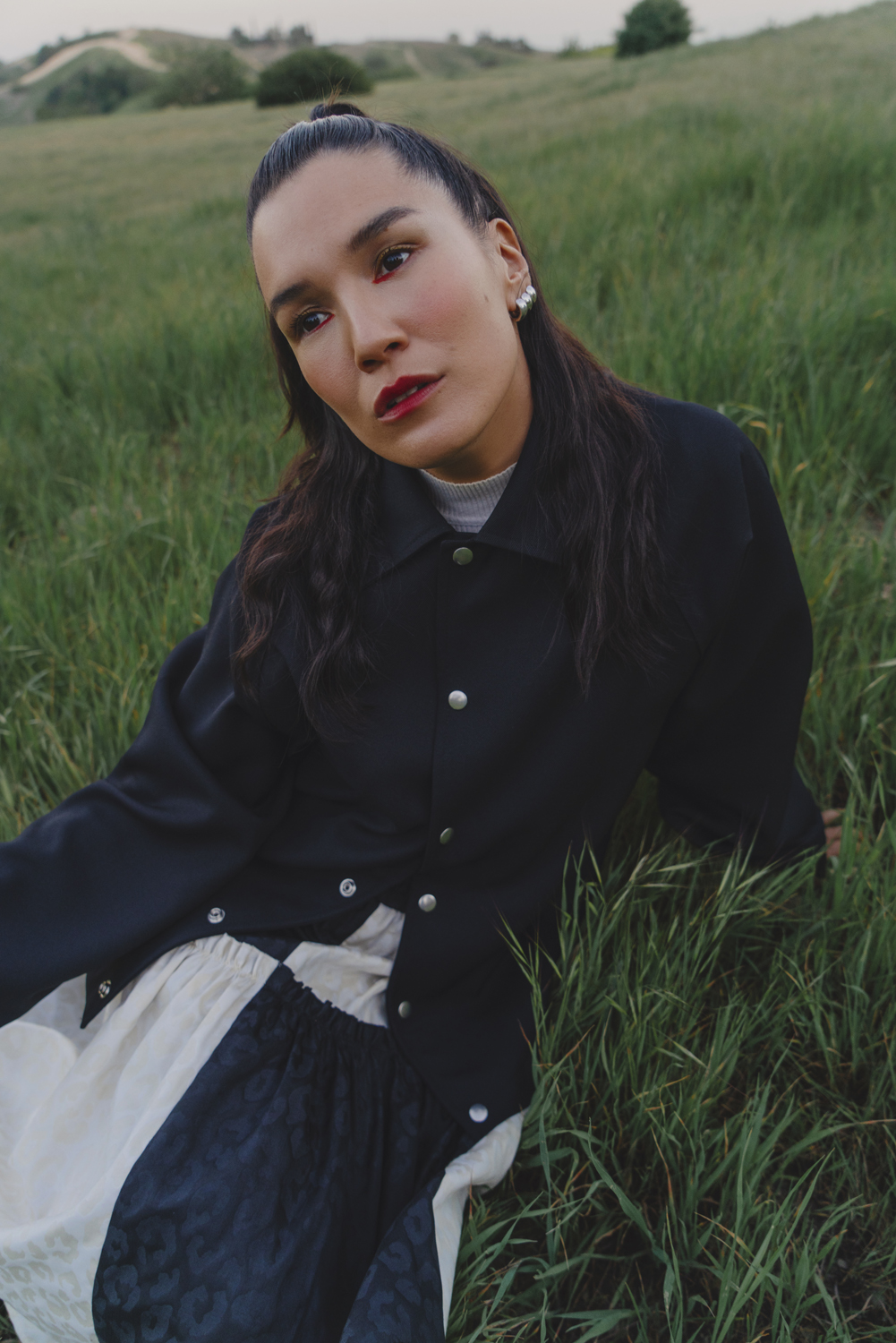 I've read that you had an epiphany when you were younger, which led you to want to become an actor and it involved…a squirrel?
My parents and sister are visual artists and teachers. I thought I should do something adjacent to visual art. I wanted to study art history for my undergrad, maybe be a curator and work in a gallery in some capacity. I worked for a not-for-profit art gallery called LACE (Los Angeles Contemporary Exhibitions) the summer after my junior year. My job was to spearhead this tour for this karaoke truck, which was this traveling ice cream truck turned karaoke truck. I had to seek out social happenings in LA and ask if we could be invited to pull the karaoke truck up, open our doors, and have people come in and sing pop songs. The truck would be driven and MC'd by a mute squirrel cub.
Another part of my job was to hold auditions for this mute squirrel cub. I was just itching to be the squirrel cub. I was like, "I can do this job! I can be the squirrel cub!" But I had to go back to school or would have done it.
You've had a really successful career that just keeps growing. You play so many different types of characters, do you have a process?
I think that I'm first attracted to the story and the character. I think there are many different people inside of each person that you can know. I feel like maybe they could have graced you in a previous life and you just gravitate to them and have instincts about them. Sometimes they're characters that seem much closer to who you are but you just don't know who that person is. For me, every project is different, I don't have the same approach to every character.
I just finished a movie in New Orleans with Anthony Mackie called If You Were The Last, where it's just the two of us and we're stuck in space for three years and we think we're never going to make it back. This character, Jade, is a lot closer to me so I don't actually spend too much time on the lines. I want them to be a little bit barely there so that I'm searching for them. I think the tempo of a character informs what the process is going to be.
I'm not a super heady performer. I'm much more physical. For Tiffany [in Senior Year], it was important to have the long nails and the snatched-back hair and the heels—the sound of a bitch. The clothes play such a big part in it.
Unfortunately, actors can get typecast and are only known for one kind of role whereas you've managed to have such a range throughout your career!
I don't want people to think they know what to expect from me. I also don't want to feel like I know what to expect from myself. I want to keep it spicy!
What was it like filming the animated episode of The Afterparty?
It was a blast! I had never done VoiceOver work before and that's a whole other medium. It's liberating not having to worry about what your face is doing. Lord Miller [Productions] are titans of animation so I felt like I was in really good hands. They just gave me permission to go for it. I believe in the thesis of that episode in that we have different versions of ourselves inside us and how to let them all exist so they don't rebel.
Did you have a favorite version of Zoë to play?
It's interesting, just tying into what you said about the range my body of work has sort of touched so far, I think there's definitely a Tiffany in me, there's definitely a Sara Yang in me, and there is definitely an Isabel from Strangers in me, I would say that maybe is me. They're all in there. I think what's nice about acting for me is they get to come out and live. I get to scratch that itch.
Although you've recently done more comedy-centric roles, you've said in an interview that you don't consider yourself a comedy actor. So, what's the next step you'd like to take in your career? Or what's your dream role?
I think a dark, weird, stylistic genre. Those are the words that come to mind and are the spaces I want to inhabit in the future. When I was in my covid hiatus, I was revisiting some old Hitchcock movies and I don't know who the equivalent of Hitchcock is these days but it would be fun to be in a space like that. I think there's more to be done with playing a villain too.
I just really love when it's a collaborative experience. I think anything that has a really strong take on a point of view is something that I'm drawn to.
In terms of representation, you're paving the way for other Asian actors and women of color. How does that feel?
I think it's really overwhelming to sometimes feel like you're representing an entire demographic of people or that you have to speak for a group of people. It's a lot of responsibility. But I feel really honored to get to do the work I get to do. It wasn't always the case. When I came out of grad school in 2011, that was a very different landscape. What was available to me is not what is available to me now and I think there's a lot of work that needs to be continued to be done. I do feel like every time I'm on screen, it is radical.
How did younger Zoë feel about the industry?
I think about younger Zoë and how thirsty she was for someone that looked like her to be on screen. That is really exciting for me to think about; younger Zoë's out there getting to see themselves represented in media. Media is so powerful and I think what was so confusing growing up was, "Do I exist?" In a way, media sort of affirms your existence, "Oh yeah I'm worthy of being the center of a story."
How have your views changed since being in the entertainment industry?
Here's what I'm trying to implement more when I walk onto any set; I really try to summon my ancestors and bring them into that space. I want to remember that I'm here because of them and feel that way about all the other Asian actors that have come before me. I have a lot of gratitude for what they had to endure and that to me makes the work more meaningful and knowing that it doesn't end here. I'm a part of a bigger story and I'm just contributing in this chapter and that there will be many more after me.
It has been deeply affirming to have other Asian women come up to me and be like, "Your portrayal of Sara Yang was very moving to me to break this model minority stereotype. To show  someone in the process, who is figuring it out and who is allowing herself to be messy." That to me is the most gratifying feedback.
Do you have any advice for young creatives that are trying to get into the industry or just do something they love?
I think aligning yourself with people who excite you. Write for yourself. If you don't see the thing out there that you want to see, write it. I think to remember that there's no train, you didn't miss it. You are on time. Everybody's journey is very singular. I try to keep remembering that "Zoë, you got to keep your life full!"
Later this year, Zoë is set to star in Party Down Season 3, Your Place or Mine on Netflix, The Afterparty Season 2 on Apple TV, and If You Were The Last.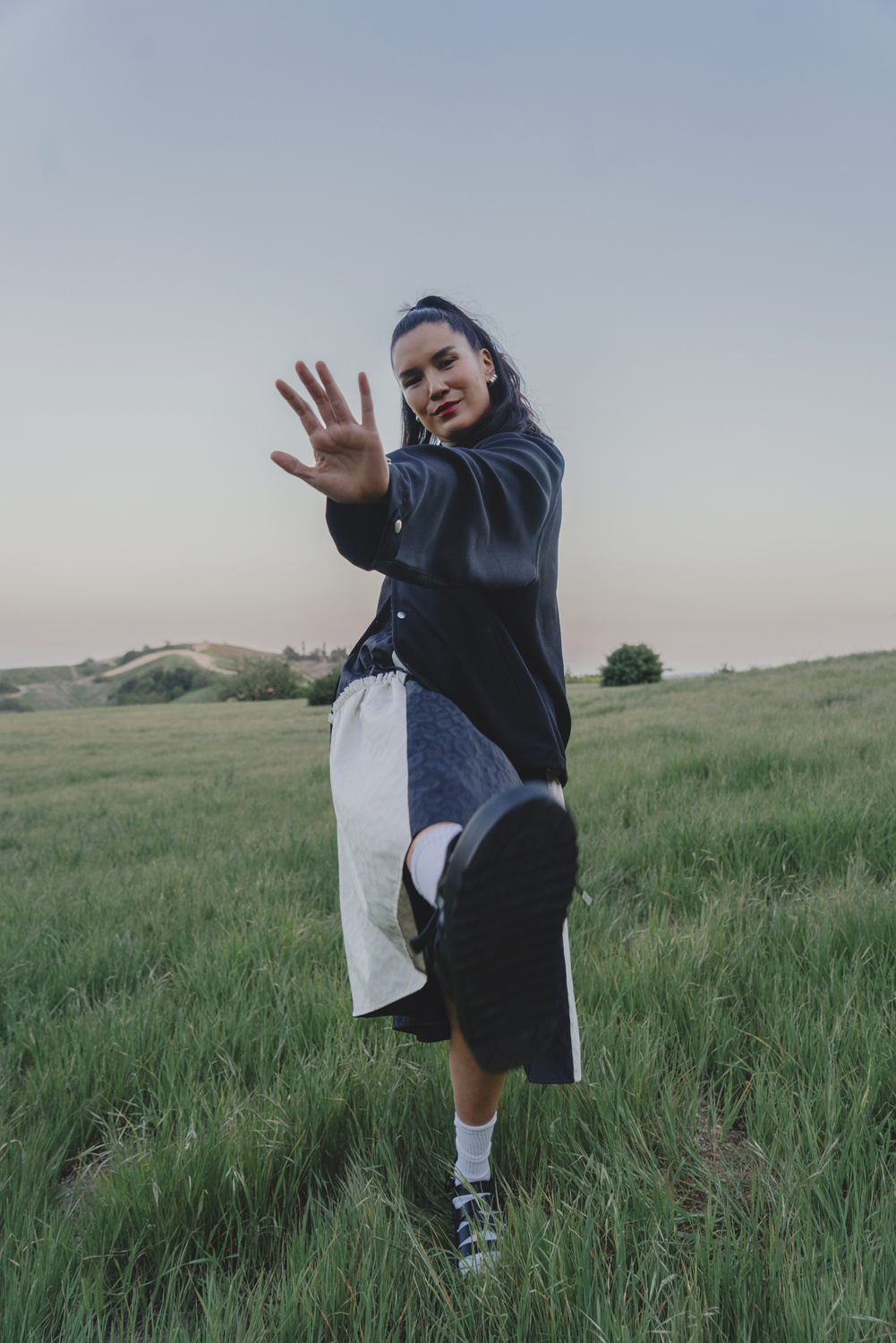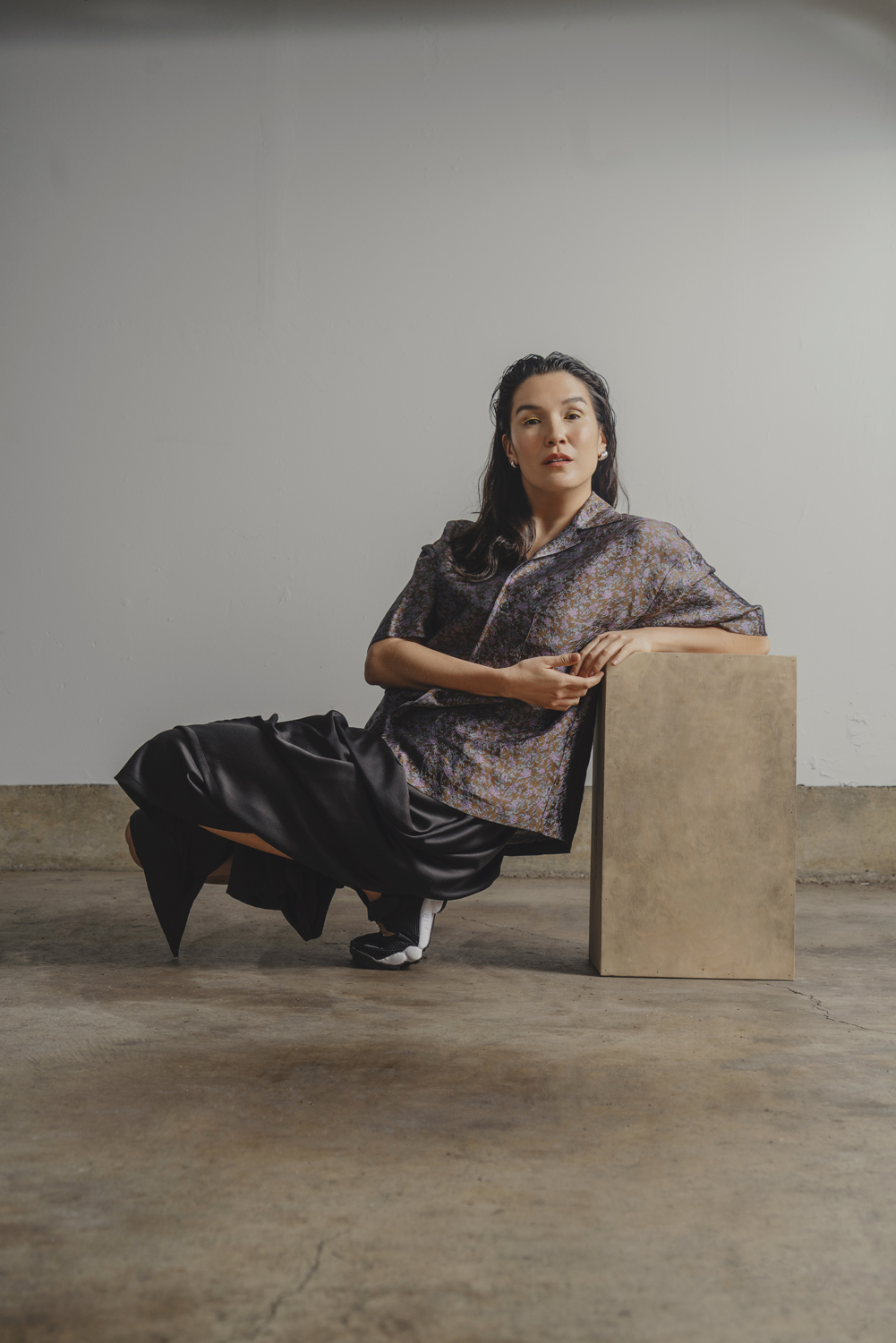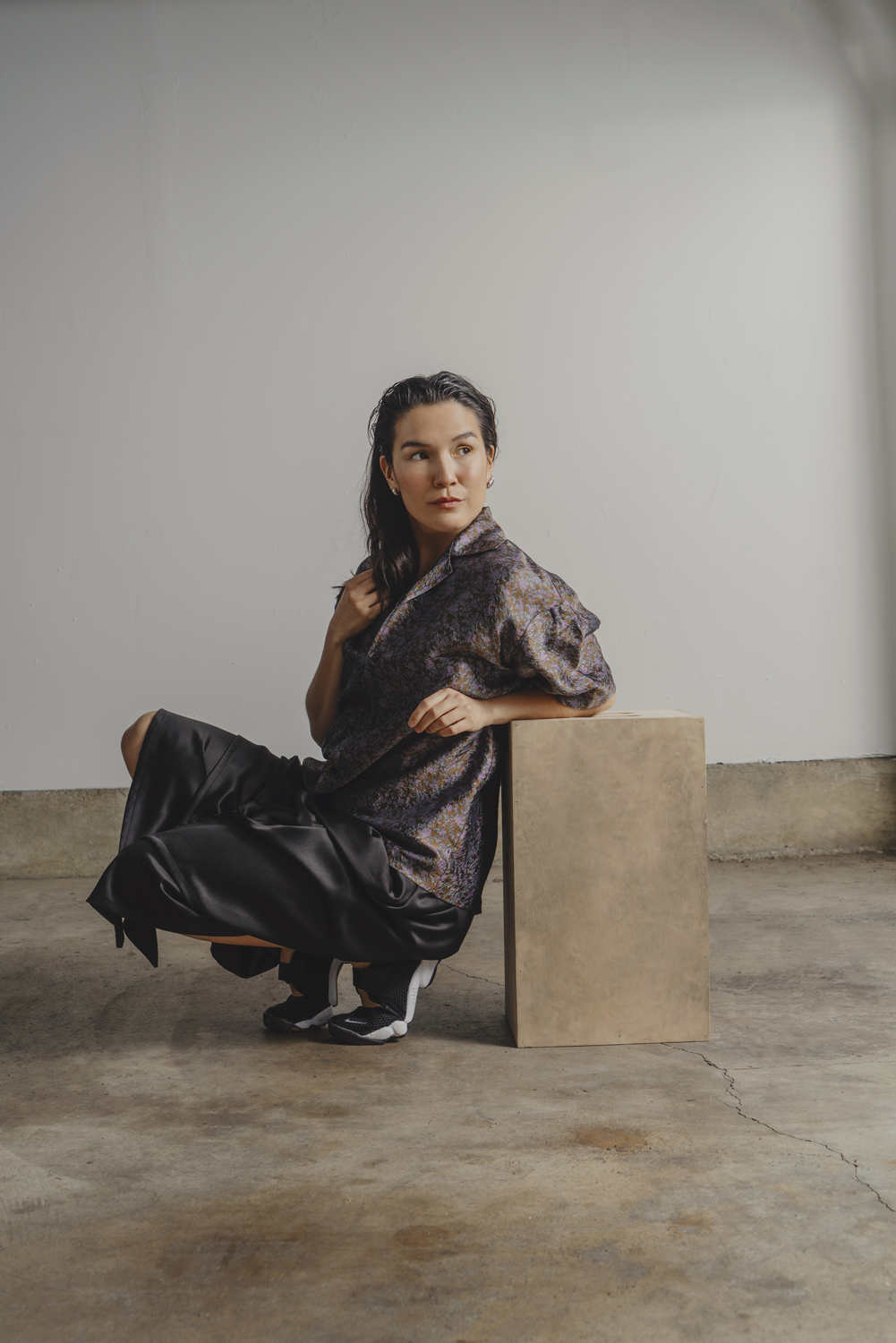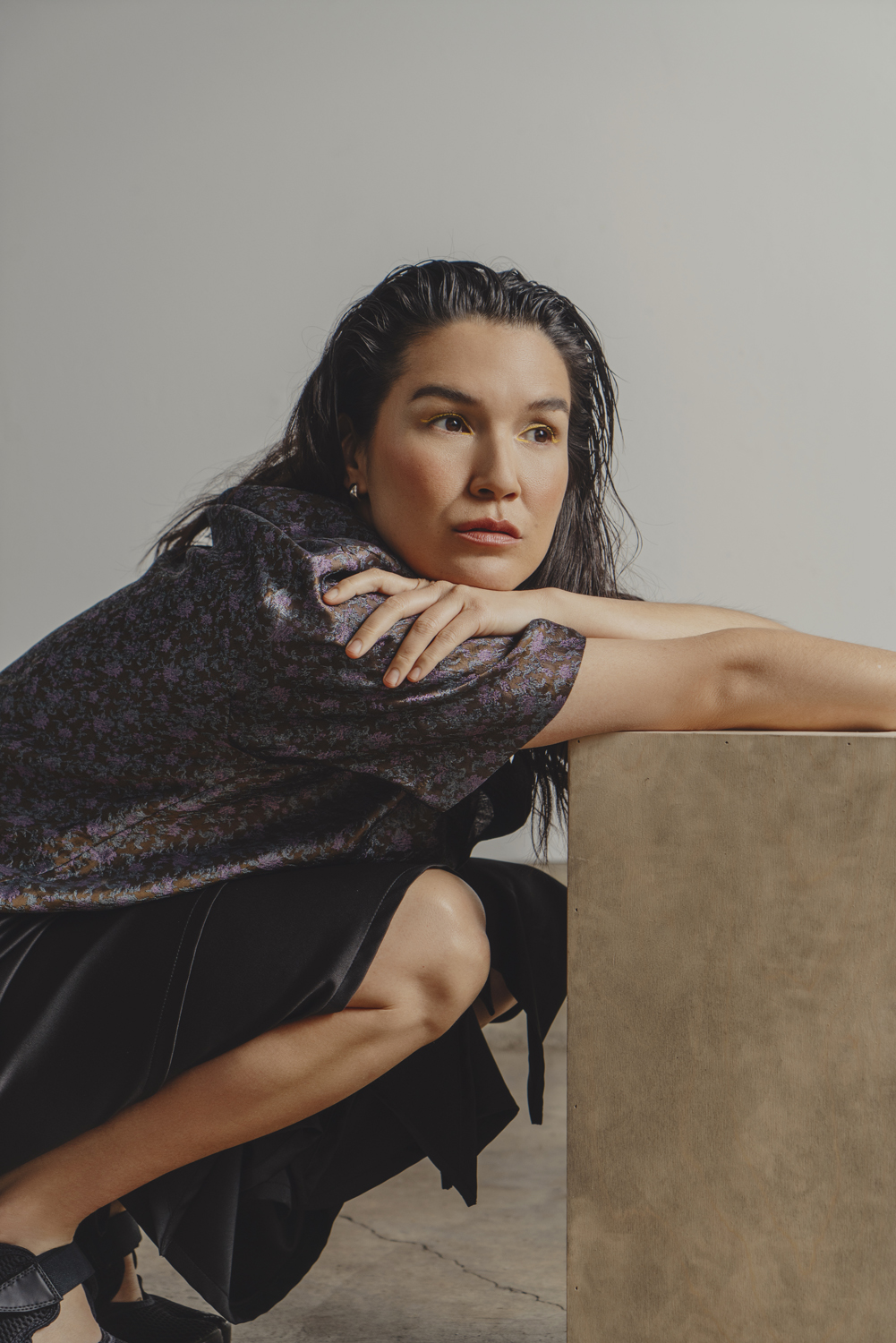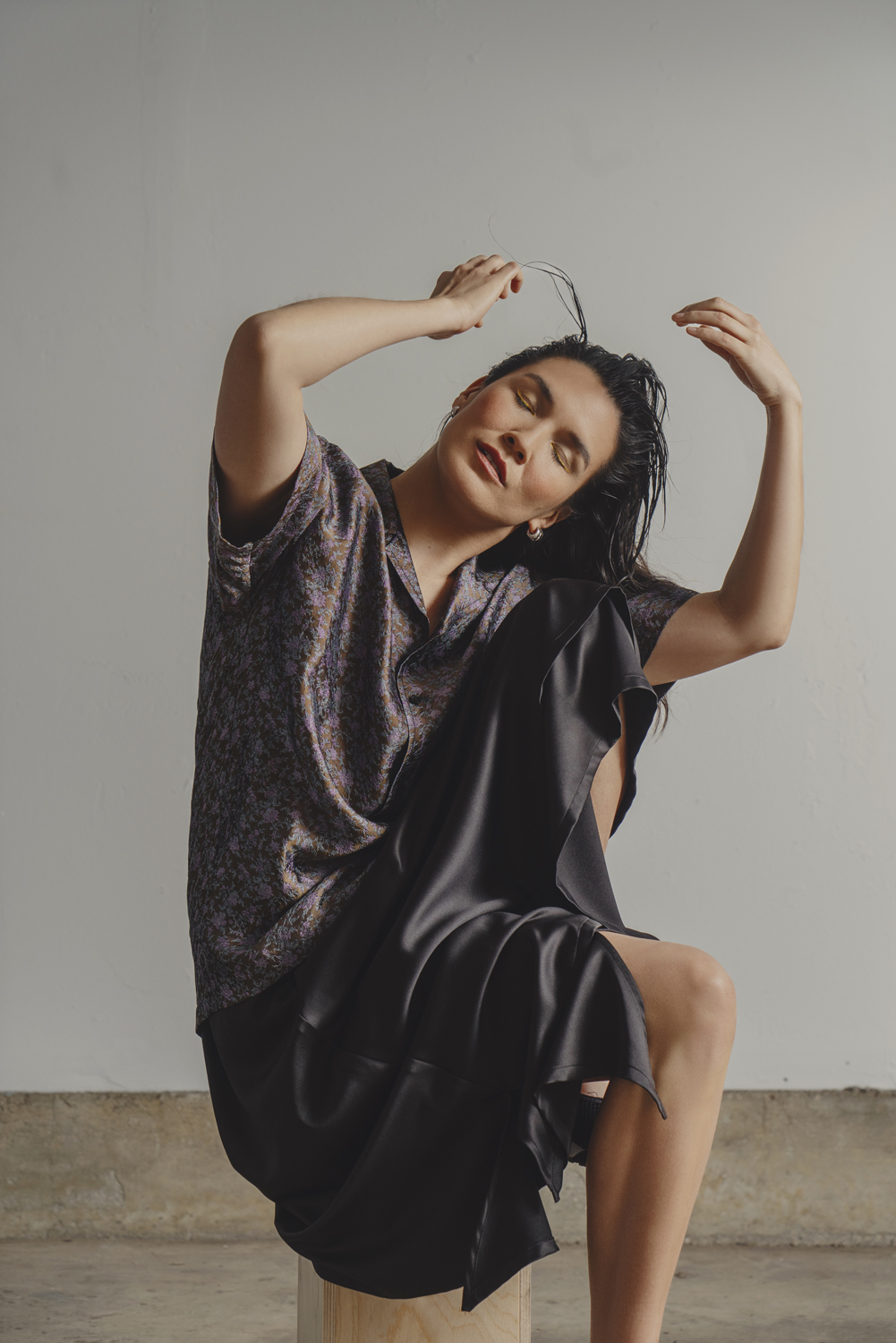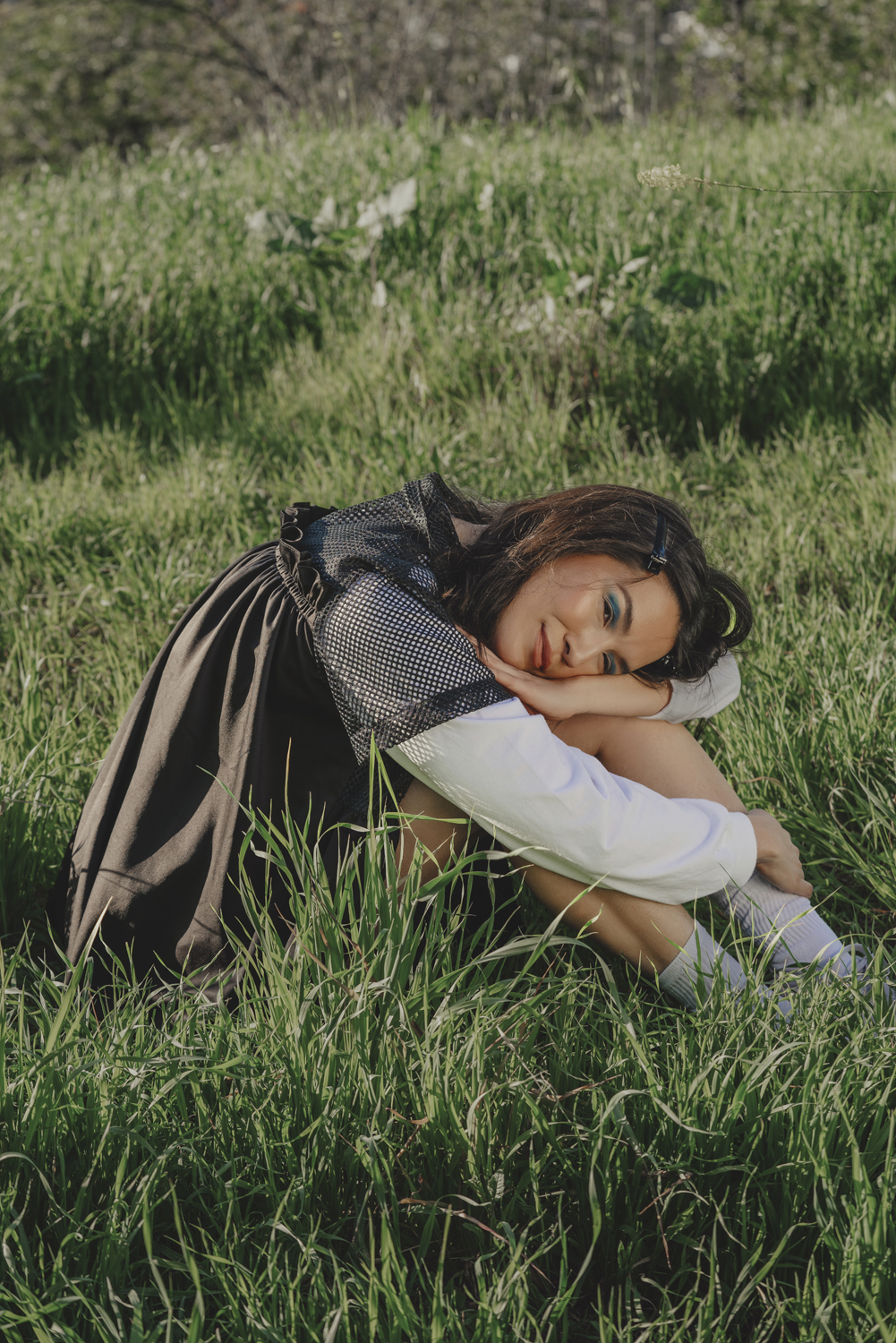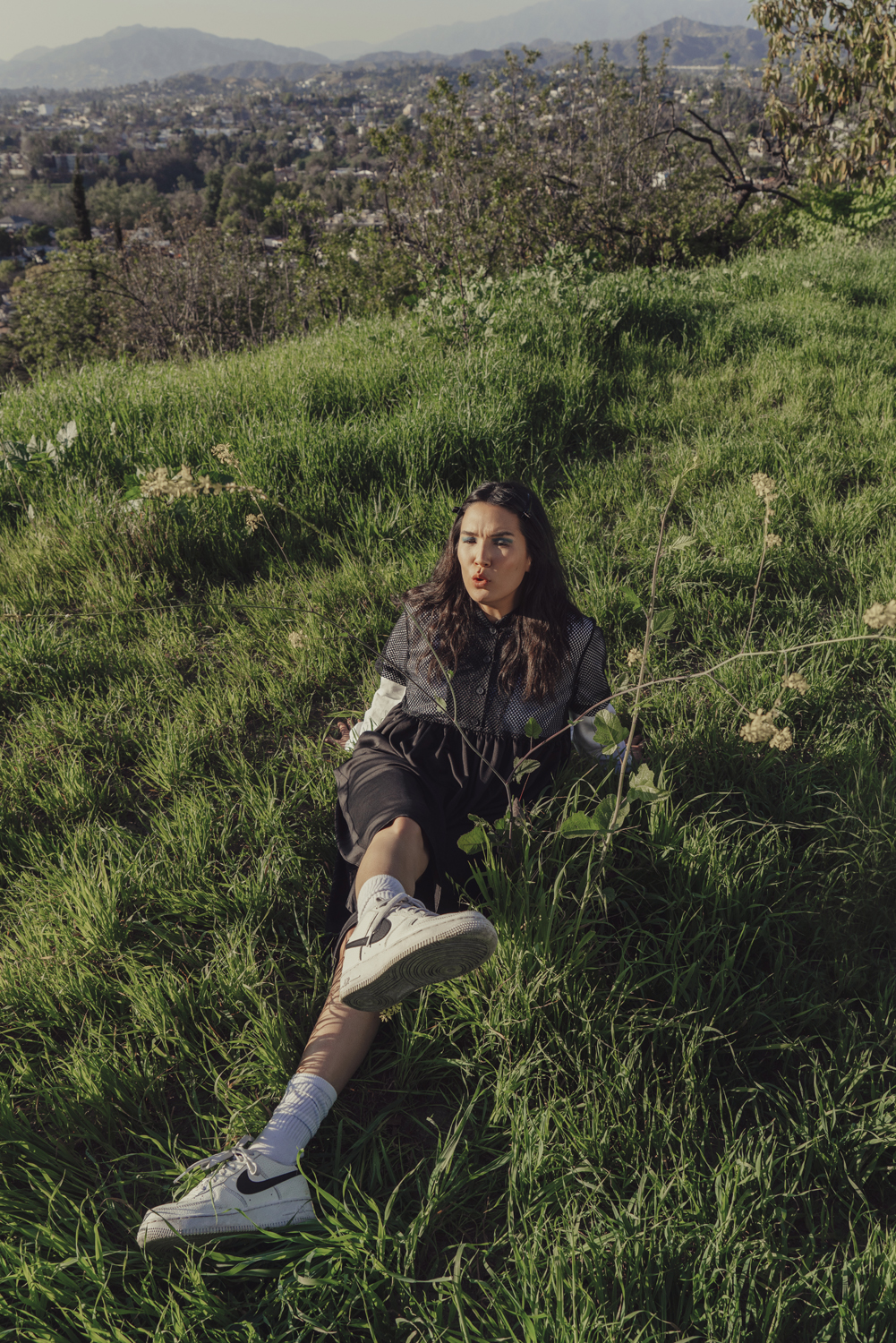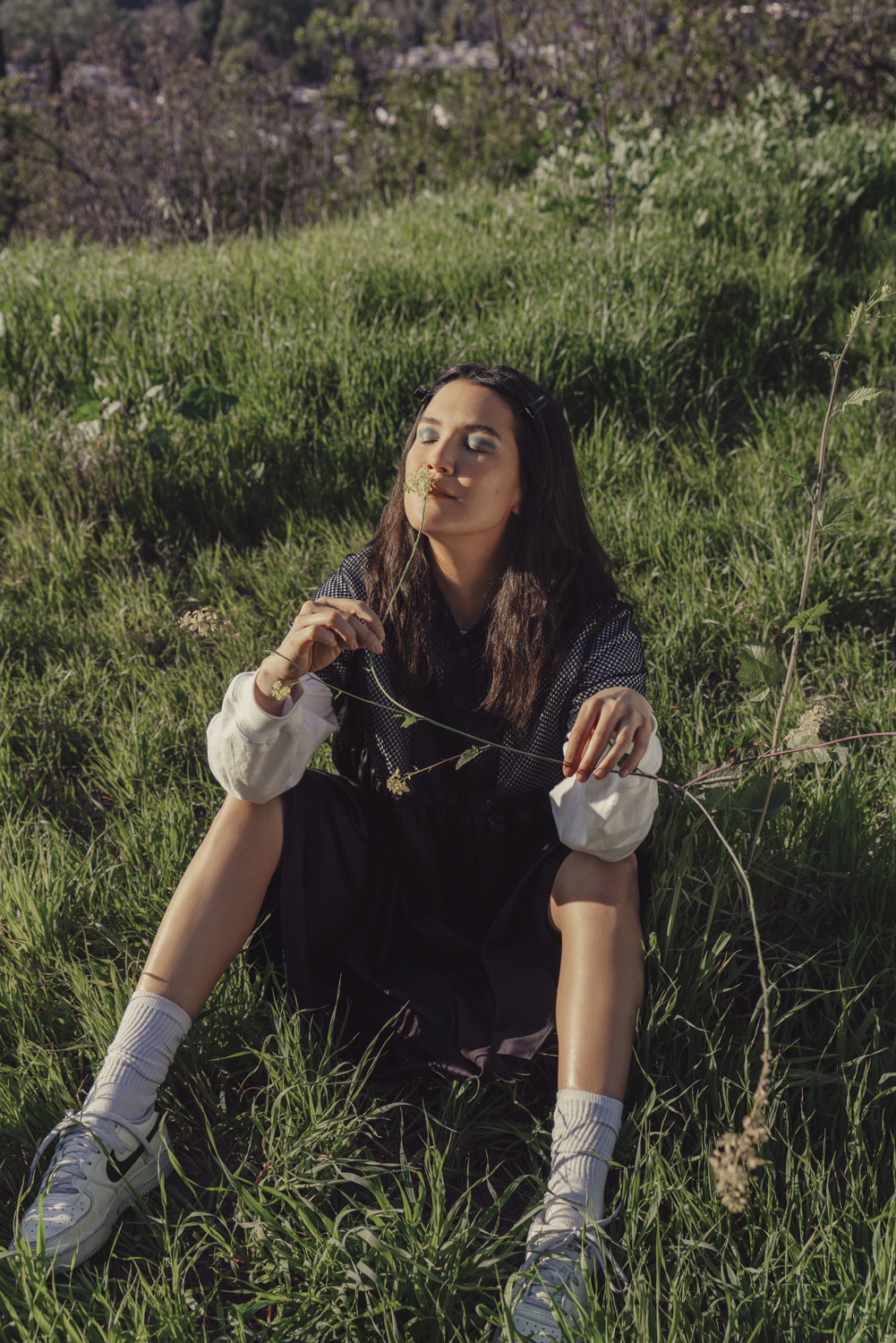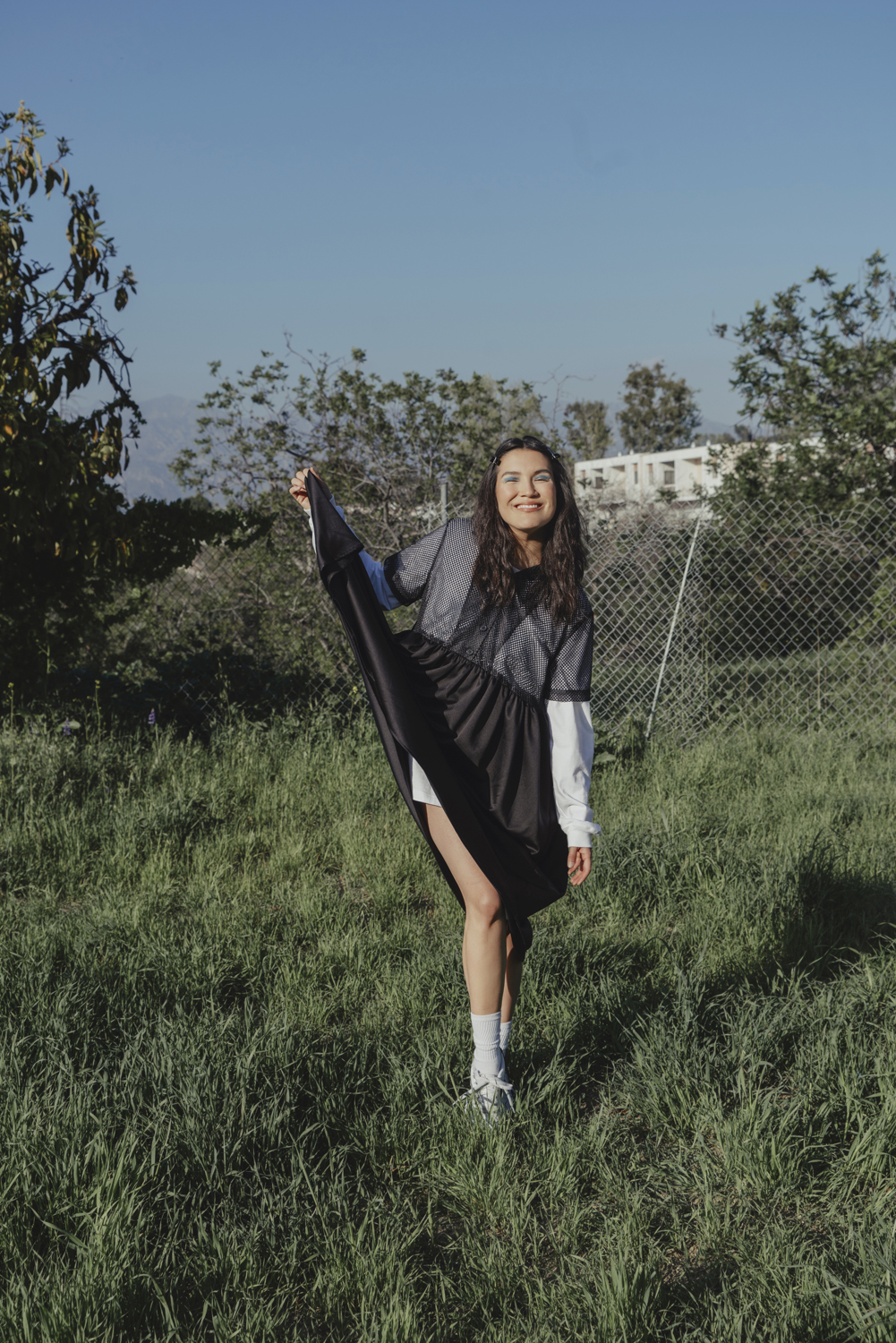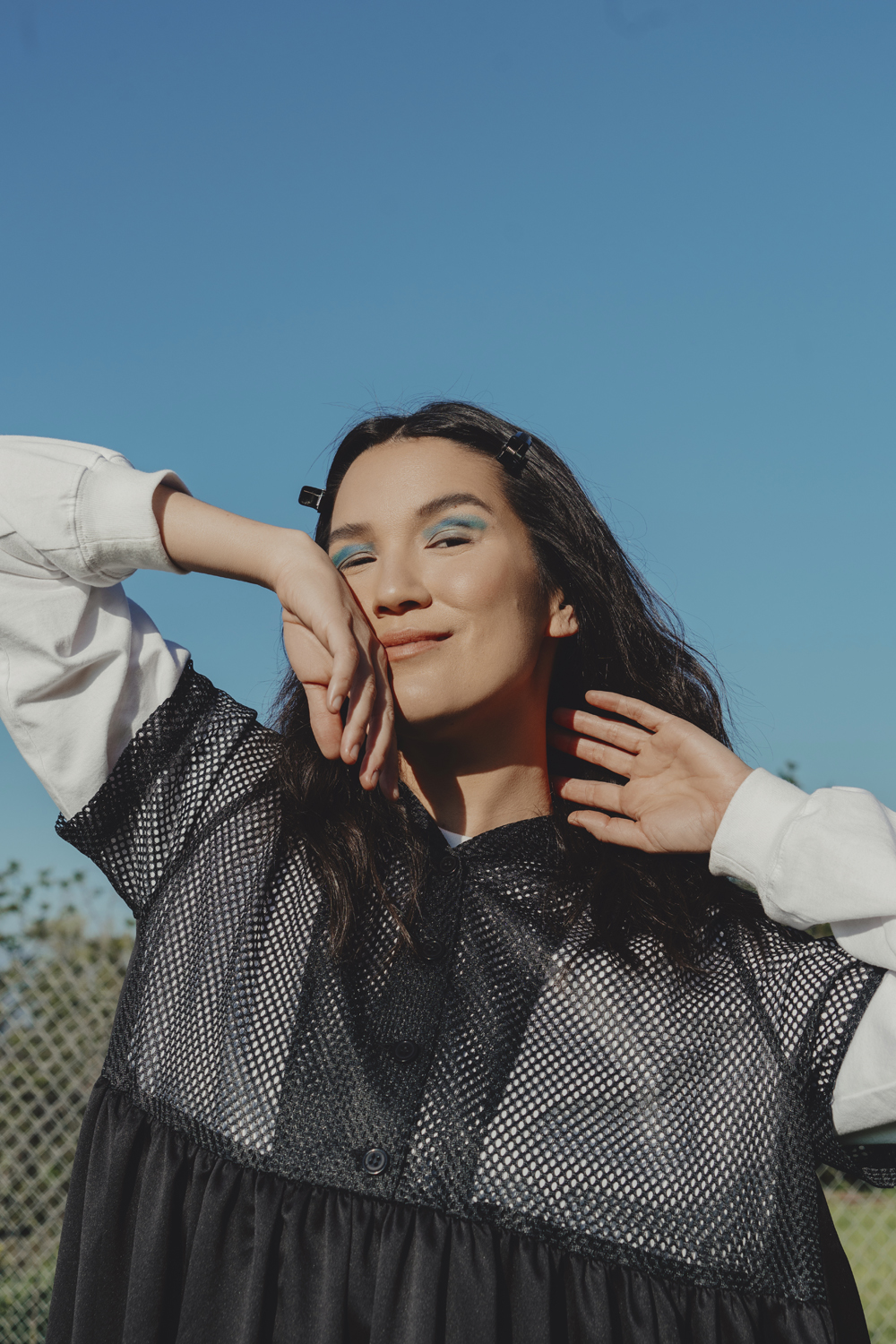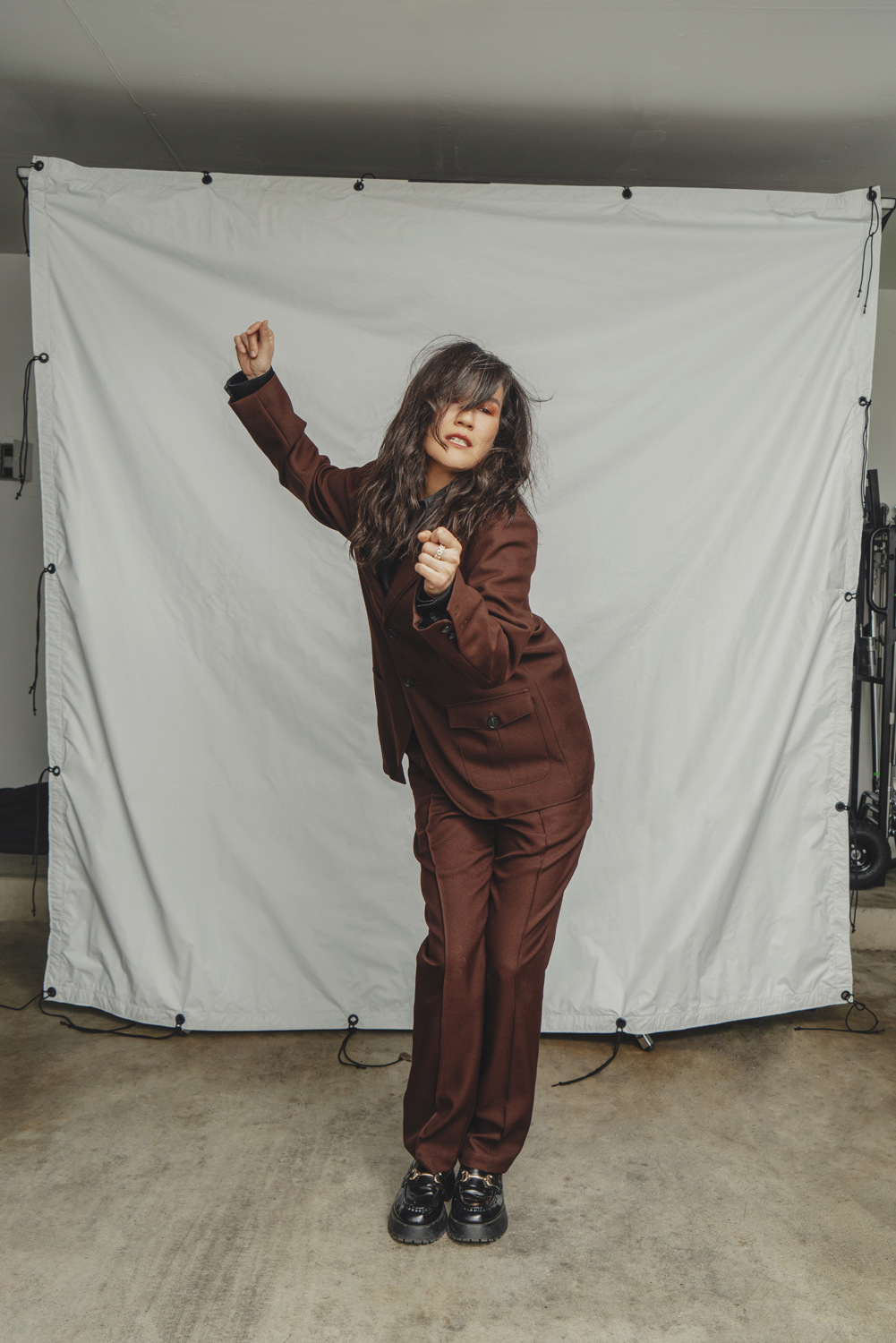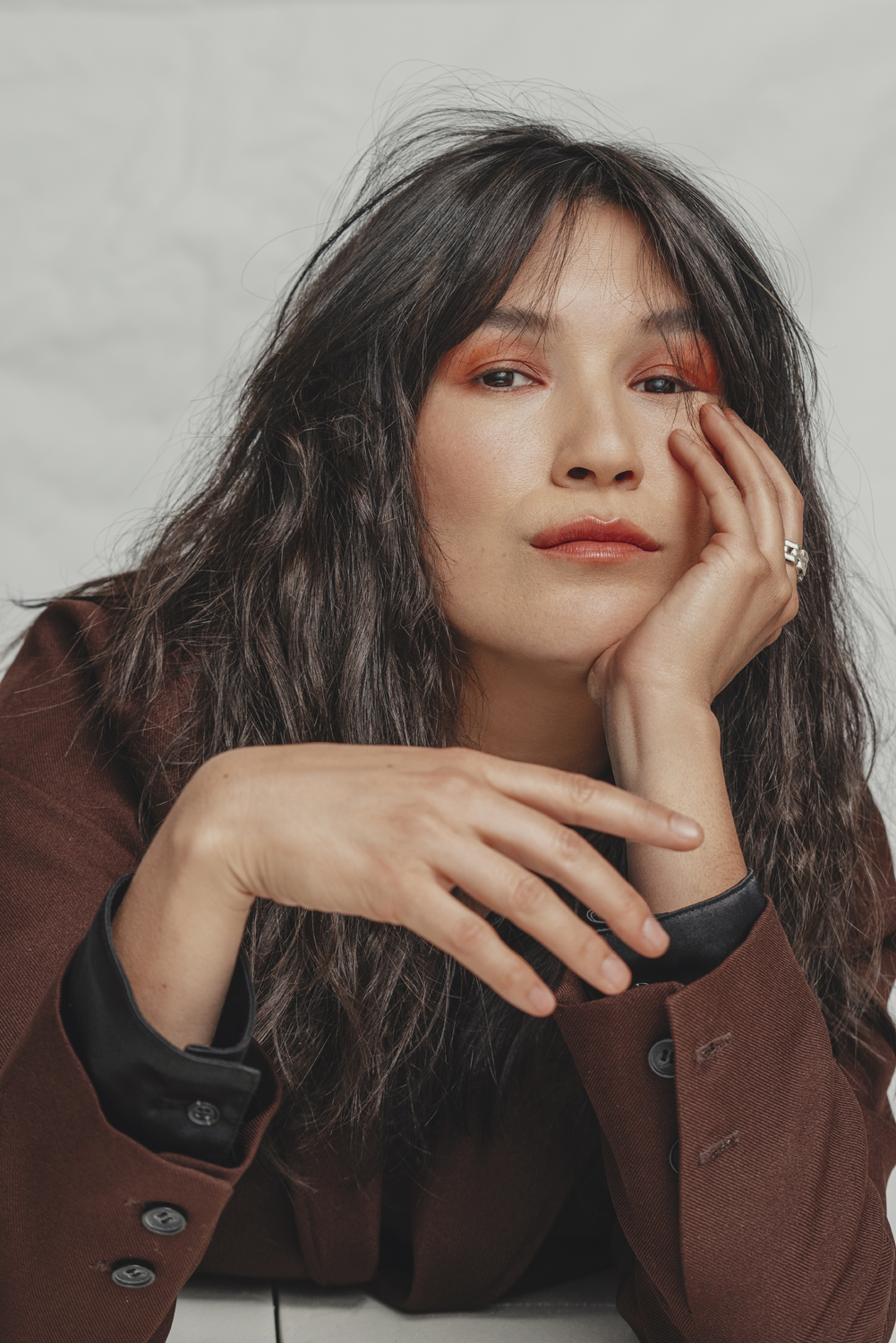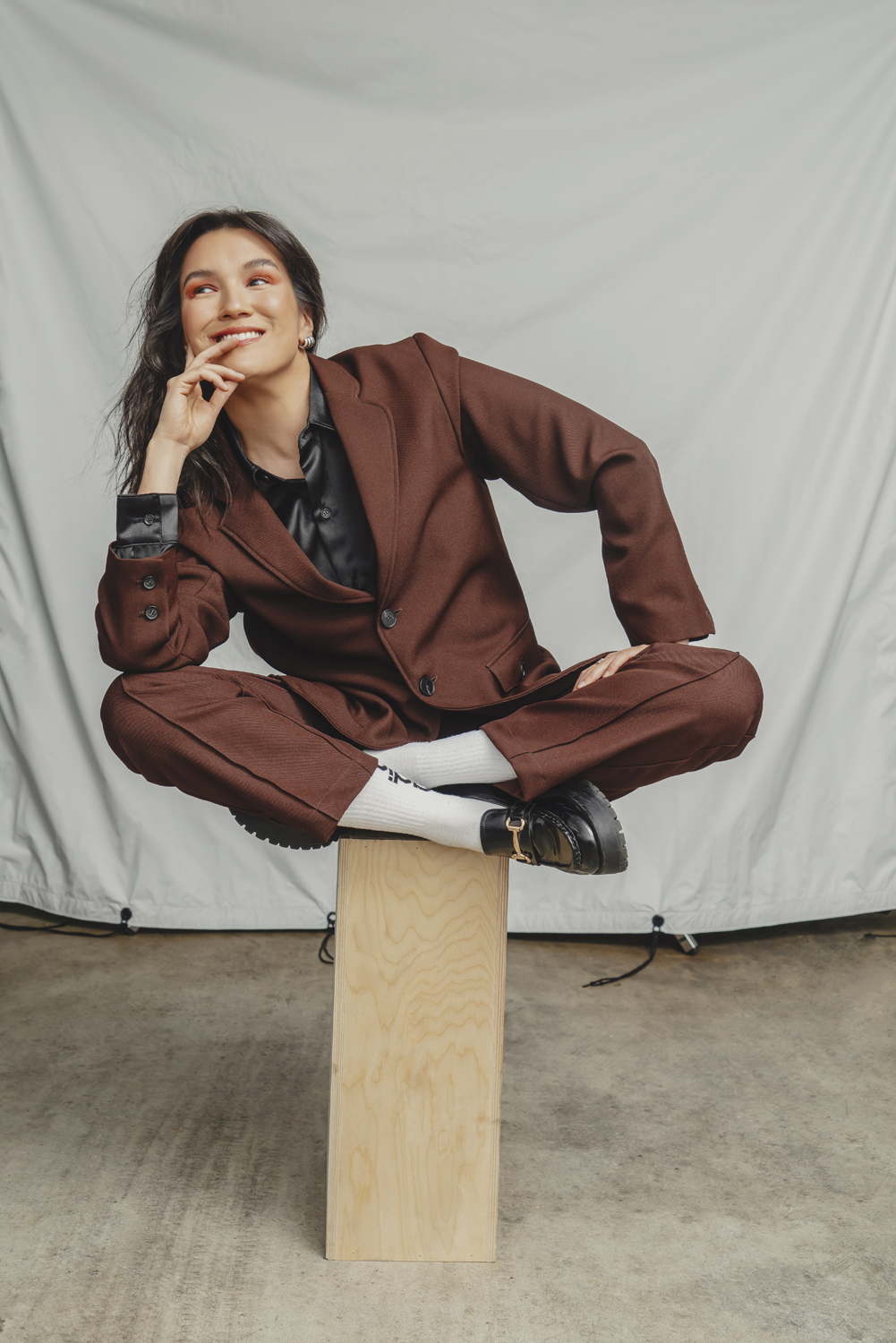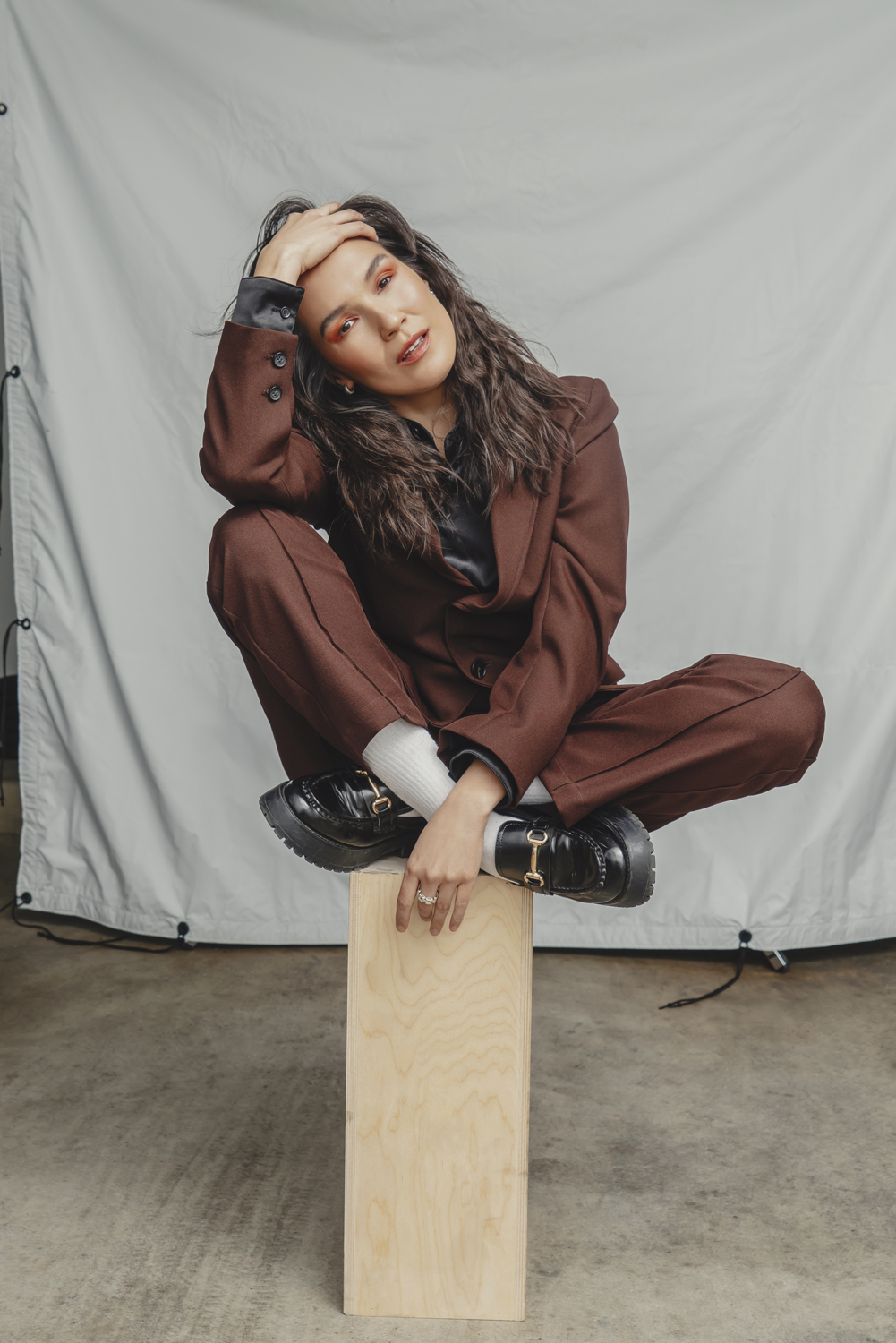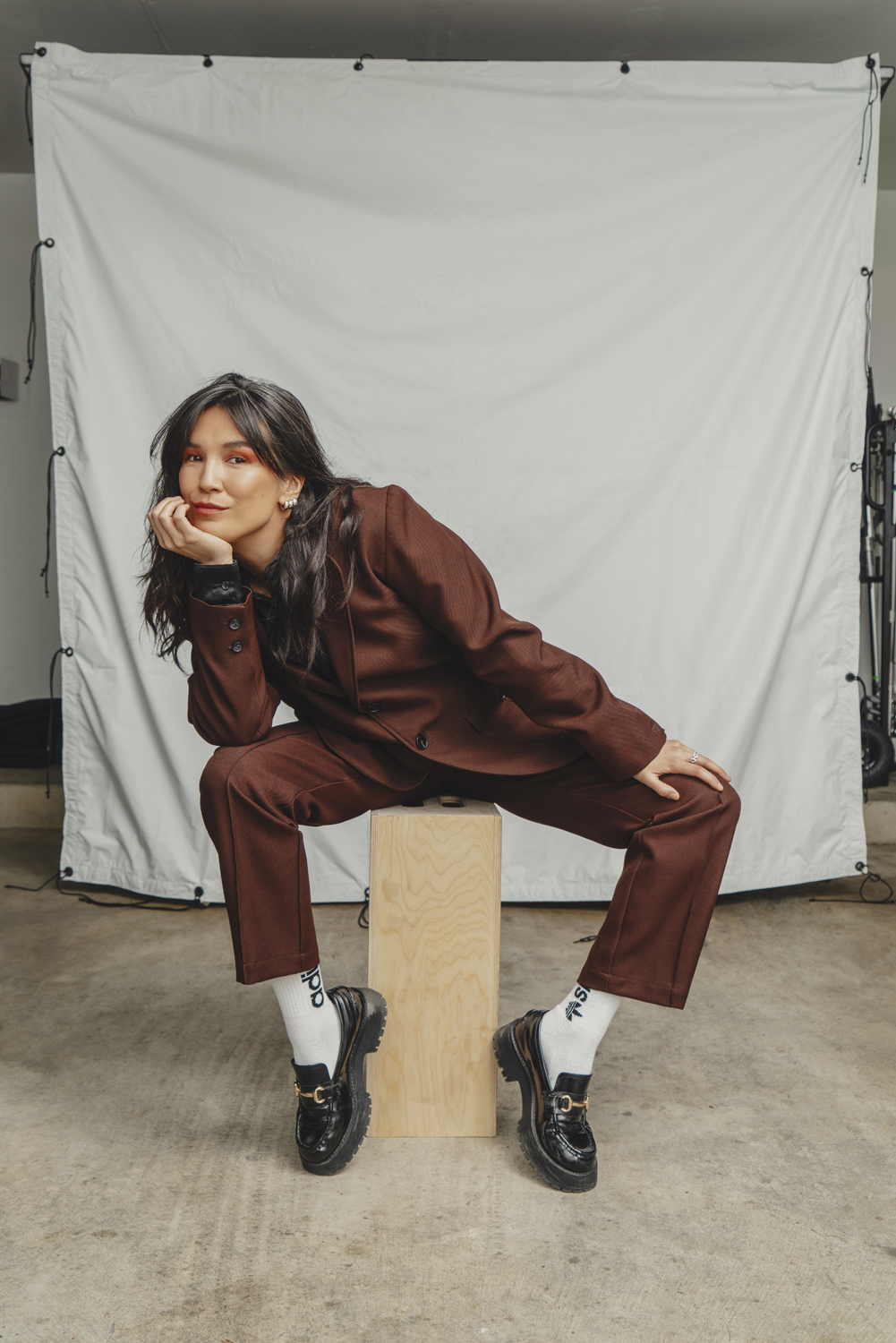 Story /  Devyn Molina (@devynnmolina)
Photos / Nolwen Cifuentes @nolwencif
Talent / Zoë  
Chao

 @zchao
Makeup & Hair /Danielle Haxton @daniellehaxtonmua
Styling / Caleb Lin @caleb_gdfht
Fashion Credits: All items, Goodfight @goodfight