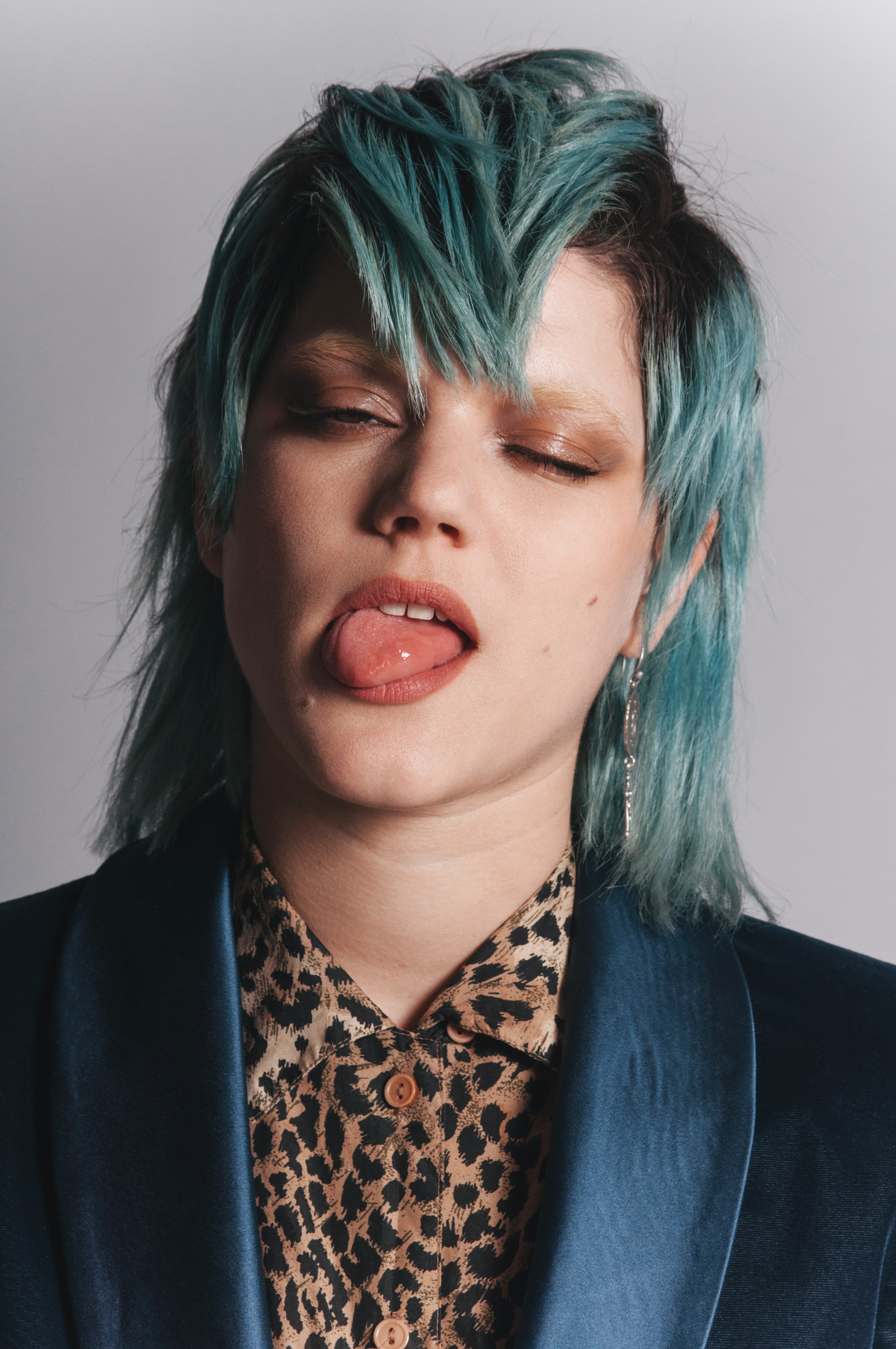 photos + interview / Danielle DeFoe
styling / Brittny Moore
makeup / Jeffrey Baum @Jedroot using Obsessive Compulsive Cosmetics
hair / Amber Duarte @The Rex Agency 
Punk rock French superstar Soko is a generational icon-in-the-making. A musician, model, singer-songwriter and actress, she is the ultimate It Girl but without the meaningless frivolity of the phrase. Emotional nuance seeps into every crevice of her art—where in lyric form or during an onscreen performance.
Here, LADYGUNN speaks to the triple-plus-threat about her latest Cannes-premiered films, fashion and first kisses.
You recently had two films premiere at the Cannes Film Festival: The Stopover, where you play a female solider in the French army, and The Dancer, which is a biographical drama about Loie Fuller. Tell me about your experience playing two very different roles.
Both of these characters are so different. The soldier from The Stopover is very masculine, so I had to shed every bit of femininity to fit into the male dominated world she evolves in. She's violent and left the war with a bad case of PTSD. I'm very much against war, violence, guns, all that jazz. But I liked that the movie addressed the feminine condition inside such a harsh world, from a woman's perspective, and gave hope for getting out of it, feeling feminine, wanting to be loved and feeling like a woman again—freeing yourself from having to shut up in life.
The Dancer, on the other end, is all my movie dreams come into one—the beautiful portrait of an amazing artist, a true portrait of the struggles and highs and lows. Loie Fuller was such an icon of her generation, and still is, and I had to train so much for it. Seven hours a day to transform from a clumsy, disgraceful me into an incredibly beautiful, magical, graceful dancer. It was the most incredible experience of my life.
It was truly incredible to take both movies to Cannes, both being directed by super strong women directors too. It's such an amazing way to set these stories into the world.
Are you working on any new music projects lately?
Yes, I've been writing everyday and in the studio working on my third album. So excited about it.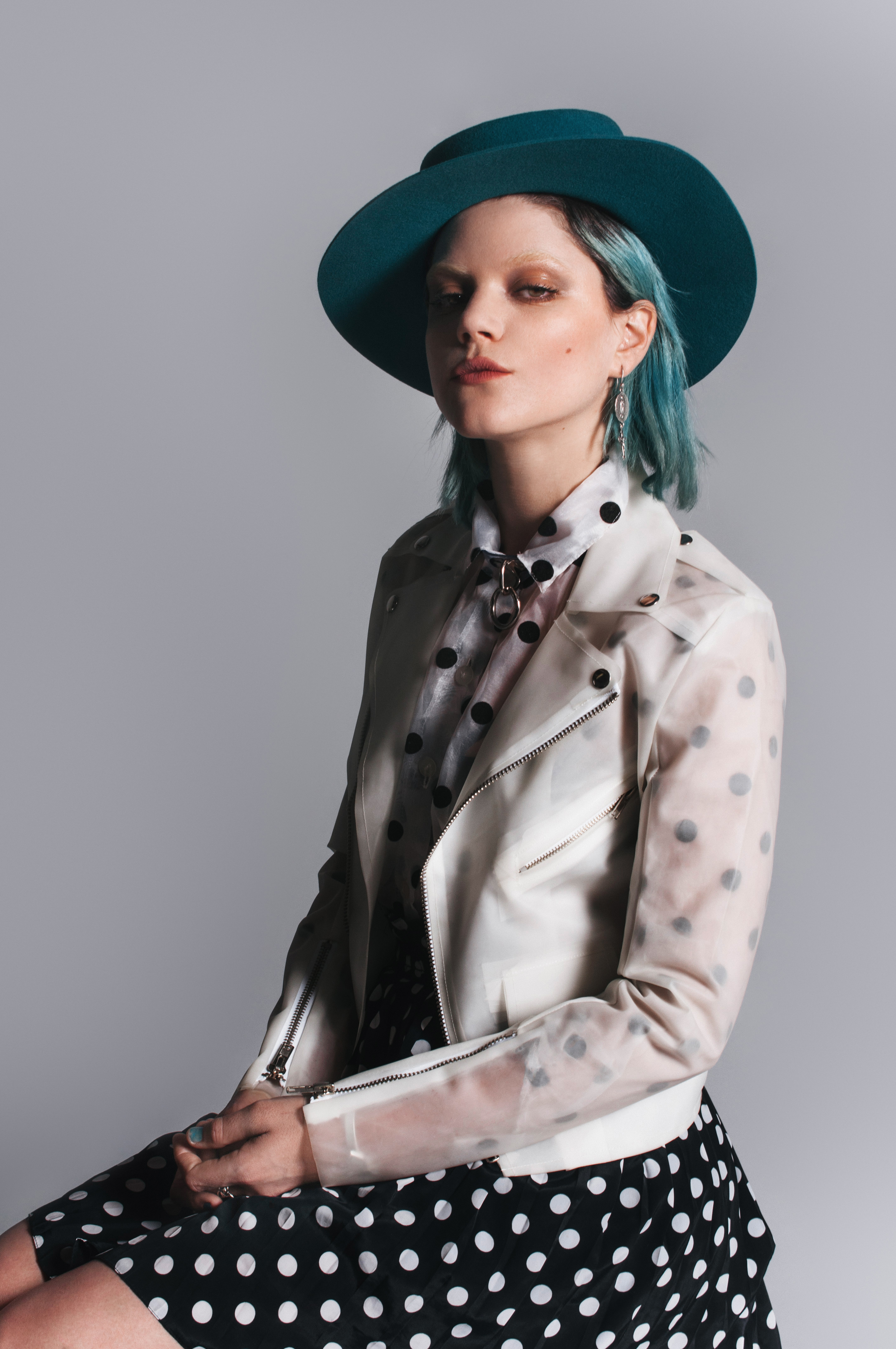 Gladys Tamez Millinery, hat / Vintage, blouse + skirt / Unif, jacket / Zana Bayne, choker / Soko's own, rings + earrings
What puts you in the mood to write and where do you draw inspiration?
Dreams, life, heartbreak… I need to be alone, smoke weed, and have insomnia for a few days. Let it simmer and then a song will pop out of nowhere with a bigger urge to come out than my urge to live. It's the most satisfying feeling ever.
Besides the premieres of your films. what are some of the most exciting moments from this year so far?
Well, I think nothing beats that so far… Now I'm preparing and developing another movie that I'm really excited about. Which on top of making music has been keeping me really busy…
You are considered a fashion muse and have been front row at some of the best shows. What are some of your favorite designers and where do you draw style inspiration from?
Gucci is my absolute favorite right now. The last Gucci Cruise '17 show in London is actually my dream closet. My actual closet looks more like a vintage store. A lot of '80ss stuff, punk stuff… Plaid and stripes!
Now for the fun question: Can you describe your first kiss?
Smiley, disgusting. It was [at[ summer camp, I was 10, he put the tongue too deep, they turned the light on on us. I was super grossed out, but also kind of proud I got it out of the way.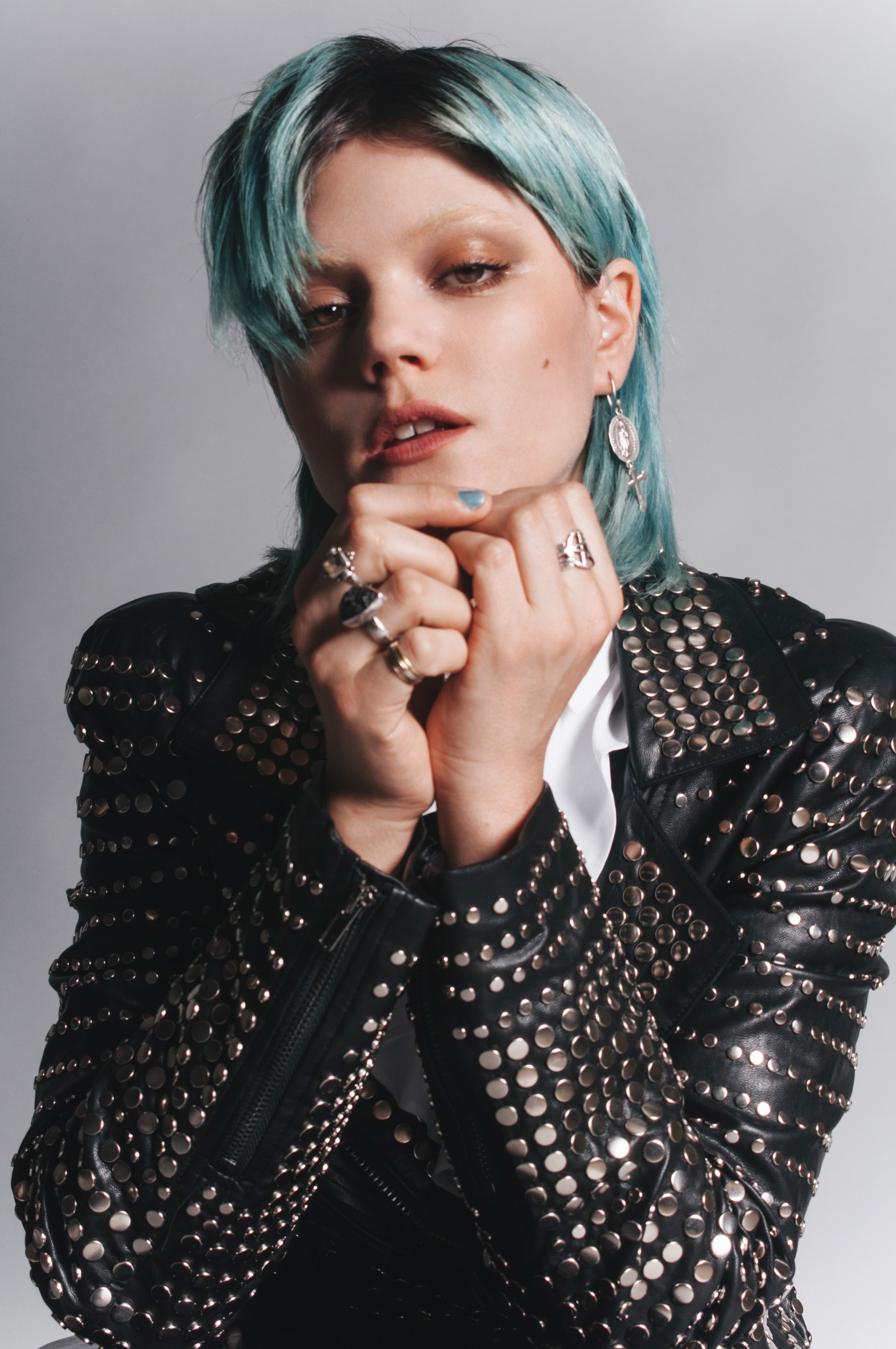 Olivaceous from No Season Los Angeles, jacket / H&M, blouse / Soko's Own, rings + earrings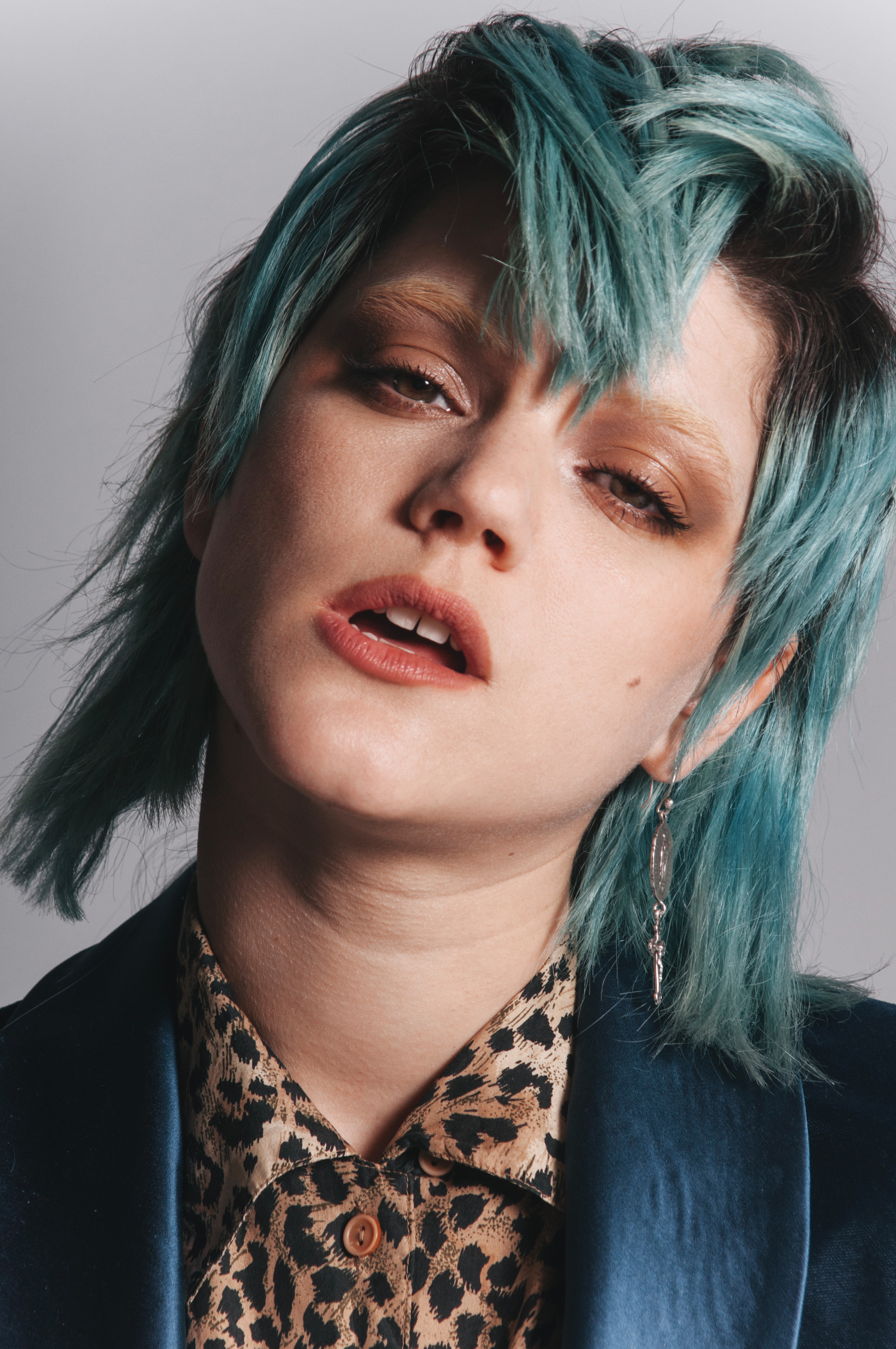 Anthony Franco, blazer / Soko's own, earrings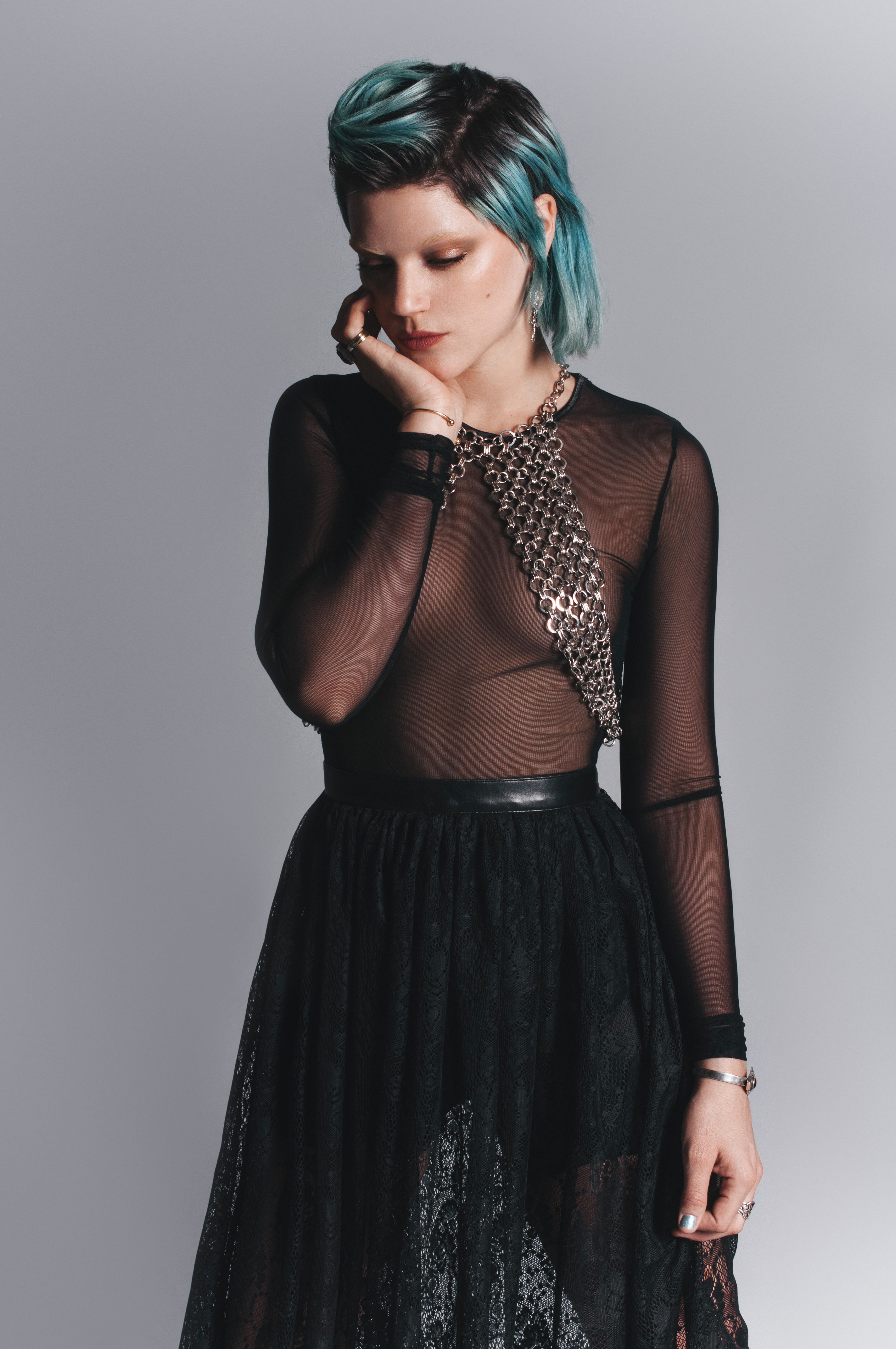 Vintage, mesh shirt / Haati Chai, body chain / Ashley Michealson, skirt / Soko's own, rings + bracelets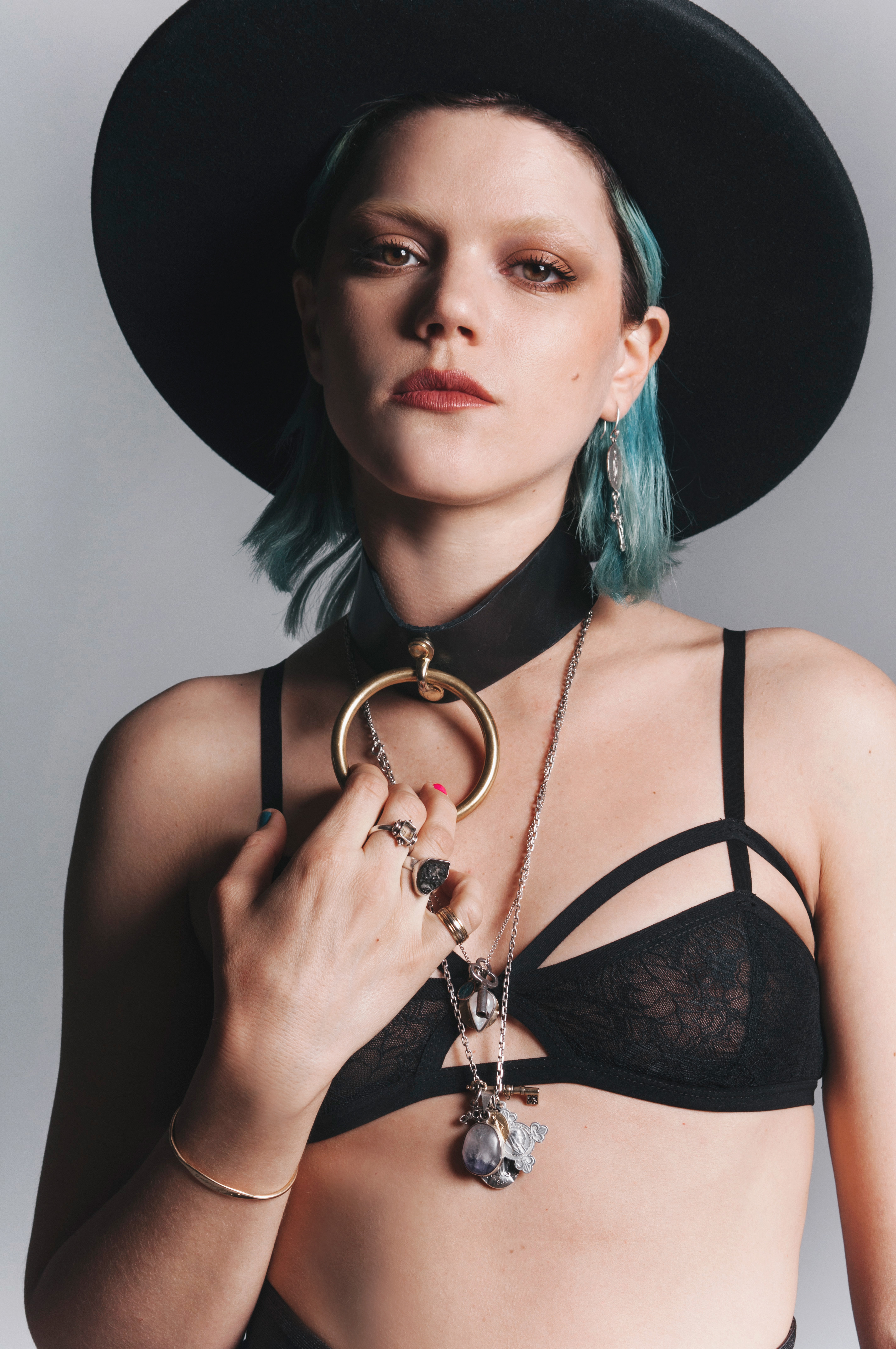 Gladys Tamez Millinery, hat / Zana Bayne, choker / Out From Under, bra / Soko's own, jewelry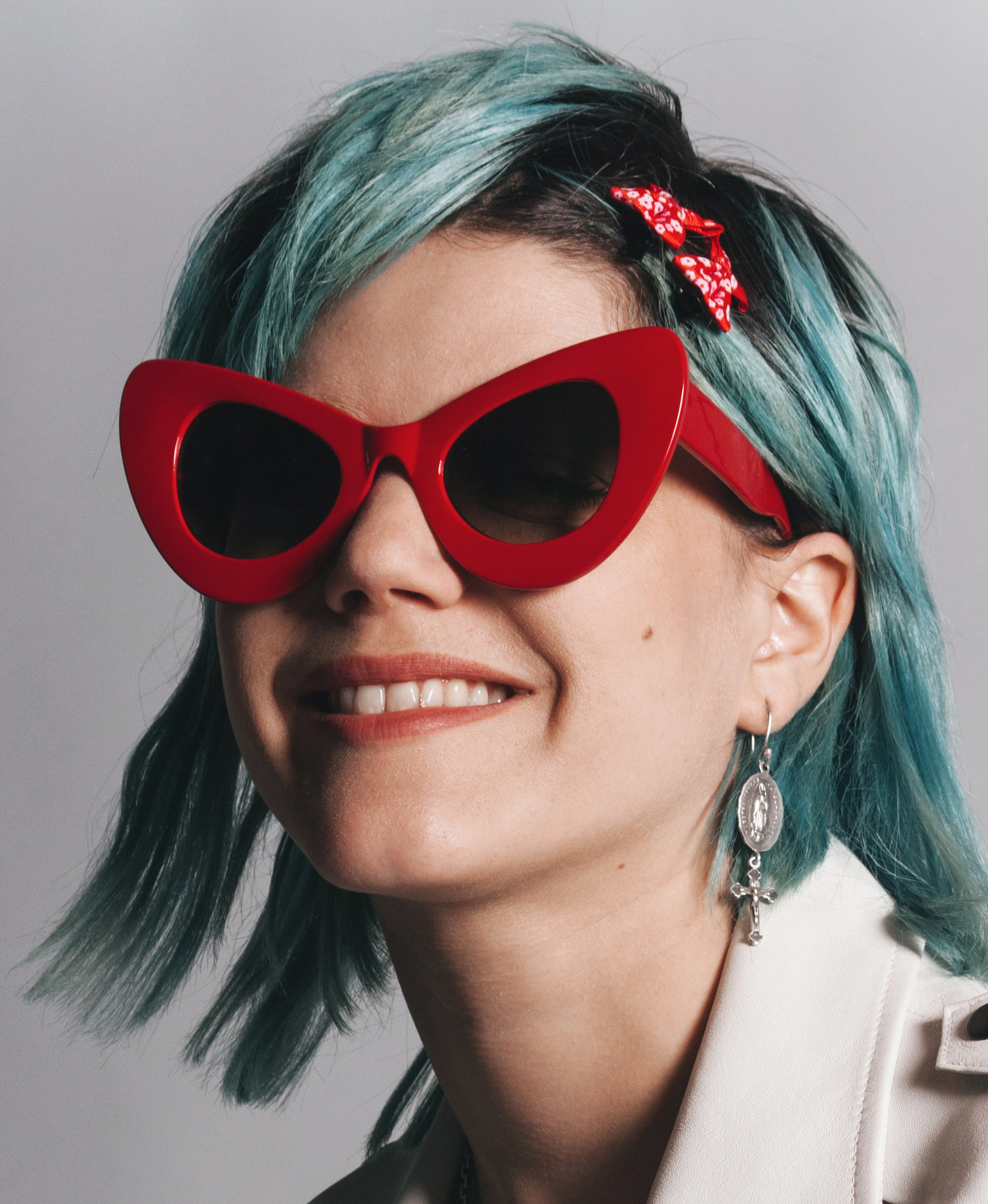 Again Collection, jacket / Vintage, sunglasses / Soko's own, earrings