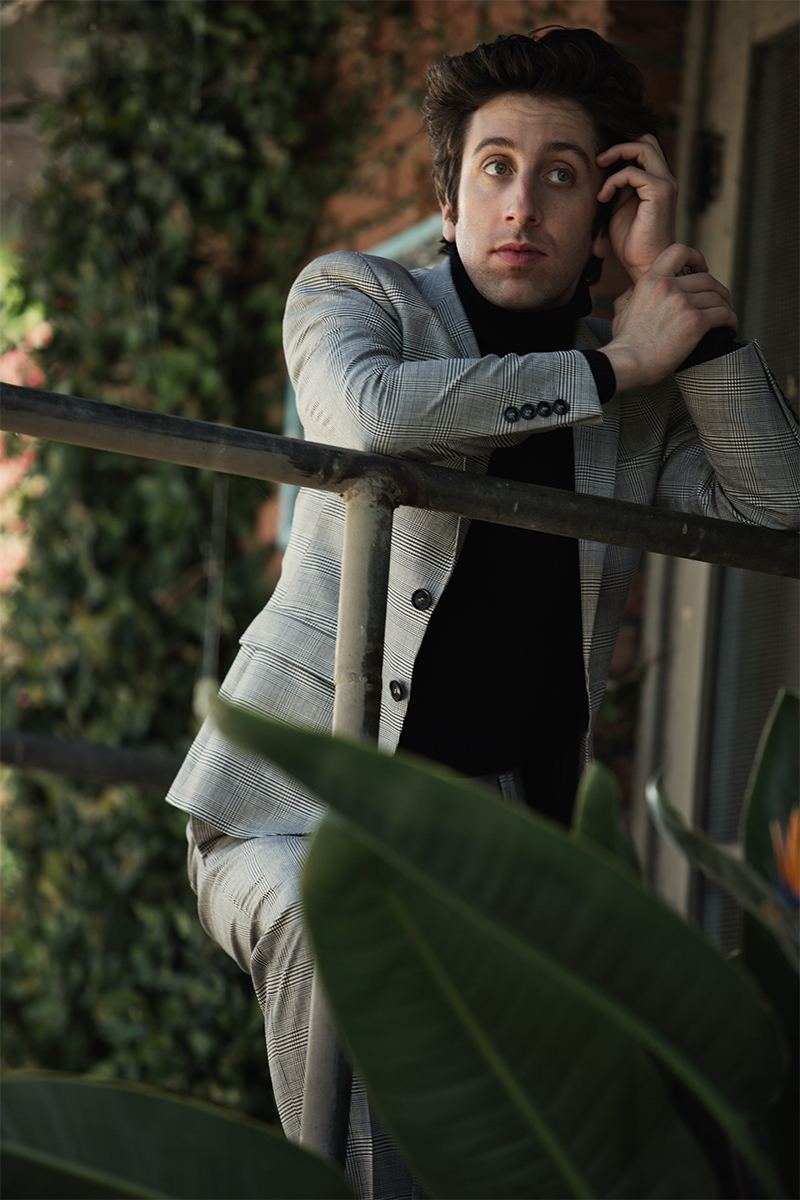 story / Megan Laber
photos /   Evan Duning 
styling / Hanni Fox
grooming /  Elie Maalouf @ Jed Root
The moans of Hollywood can be heard echoing through the hills by film industry hopefuls on the brink, a sound that has been ringing there probably as long as the iconic sign has been up. It's not often someone makes it on to something greater, let alone commits "the jump," the move from successful television sitcom to major motion pictures. That is why Simon Helberg, best known for his absurdist remarks and perfectly timed awkward advances as Howard Holowitz on The Big Bang Theory is a shining example of taking your dreams seriously, as well as the "right place, right time" mentality.
With a ten year running mark on Big Bang, and an upcoming season scheduled for filming, Helberg took a meeting with director Stephen Frears for a role in Florence Foster Jenkins after casting pushed for the two to sit down together.
"My hero in this whole story is the casting director," the actor says. "Because Stephen is so eccentric and brilliant, he lives on a different plane than the rest of us. The guy is this genius, and I think it can be hard to fully comprehend what goes through someone's head when they're like that. He seemed unfamiliar with me and the show, which didn't surprise me, but he trusted his people and what they were saying about my role. We sat down and met, and one of the first things he asked me was how well I play piano."
Starring alongside Meryl Streep and Hugh Grant, Helberg's role of Cosme McMoon, realist accompanying pianist to the slightly delusional socialite who wants to be a great opera singer, hits this mark that Helberg is well known for: unique comedic relief in the midst of out-there circumstances. Bouncing off the energy of a well-collected Grant and an ever-dynamic and eccentric Streep, Helberg maintains his own presence, something which has been praised by his co-stars in other interviews.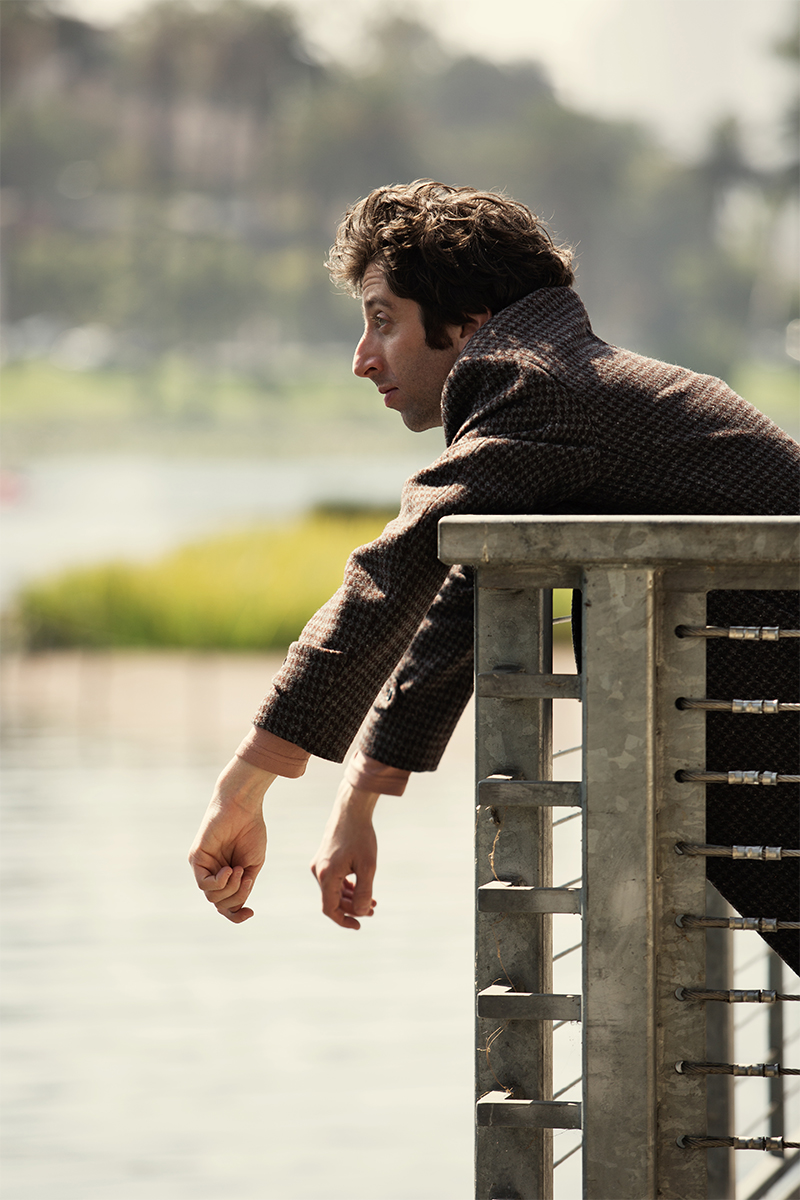 coat, H&M studio.
"I've never done this before, this scope and size of a film," Helberg reveals. "This script and character alone would have made me take this. I felt like I could lend my voice. I'm attracted to characters with a distorted sense of who they are, despite their differences and oddities."
But one thing was missing from Helberg's ability to take the role, and that was an exceptional knowledge of piano.  
"I bit off a bit more than I could chew. I rented an apartment in Koreatown to get away from my house, and learned all of this music, and took lessons which was essentially a crash course in technique. I had to work with someone to get the look of being classically trained."
Perfectly timed during a break for Big Bang, Helberg committed heart and soul to getting the character down, to the point where what you see in the film is not sound played over cinematography, but instead Streep singing and Helberg playing live for the audience.
"I had a few months to get into it, and once I met Meryl we had to jump into the volcano together. It came together so fast, but we looked at each other as a team. It was amazing to work with someone at that caliber."
Insane frenzy to learn a new instrument aside, it takes a lot to combine that with taking on the persona of a different person, especially when you've become so familiar with someone like quirky Howard. With any new position or transition, we all have the ability to take away something bigger, especially when you get to step into the literal shoes of another human. What Helberg took away from McMoon is a more optimistic outlook.
"I admire this quality in the character, a complete lack of judgement and cynicism," he shares. "He has a glass half-full view of everything, that Florence also has. You wouldn't guess you're walking into a guise for this woman that everyone has constructed. You see this character see the crack in the entire plan, but goes into the venture with this purity and an open heart. I think we could all use a little more of that in our perception of how we look at things."
And for fans awaiting The Big Bang Theory news and what's to come for the series' tenth season, Helberg says the evolution of growing up with his character has been an experience in itself.
"The show is exploring parenthood now! That feels crazy to think about when we look back ten years. We have Judd Hirsch, Katey Sagal, and just a wonderful supporting cast coming in that's taking the show to new places," Helberg gushes. "It's so fun to explore the expansion of the characters. You're get to see the new chapters of their lives play out instead of assuming where they went or forgetting about them after a series ends too soon."
If longevity, something not often found in Hollywood, as well as an innate ability to capture an audience with hilarious aplomb is a recipe for success, we can only imagine that Simon Helberg will be making us laugh for the long run.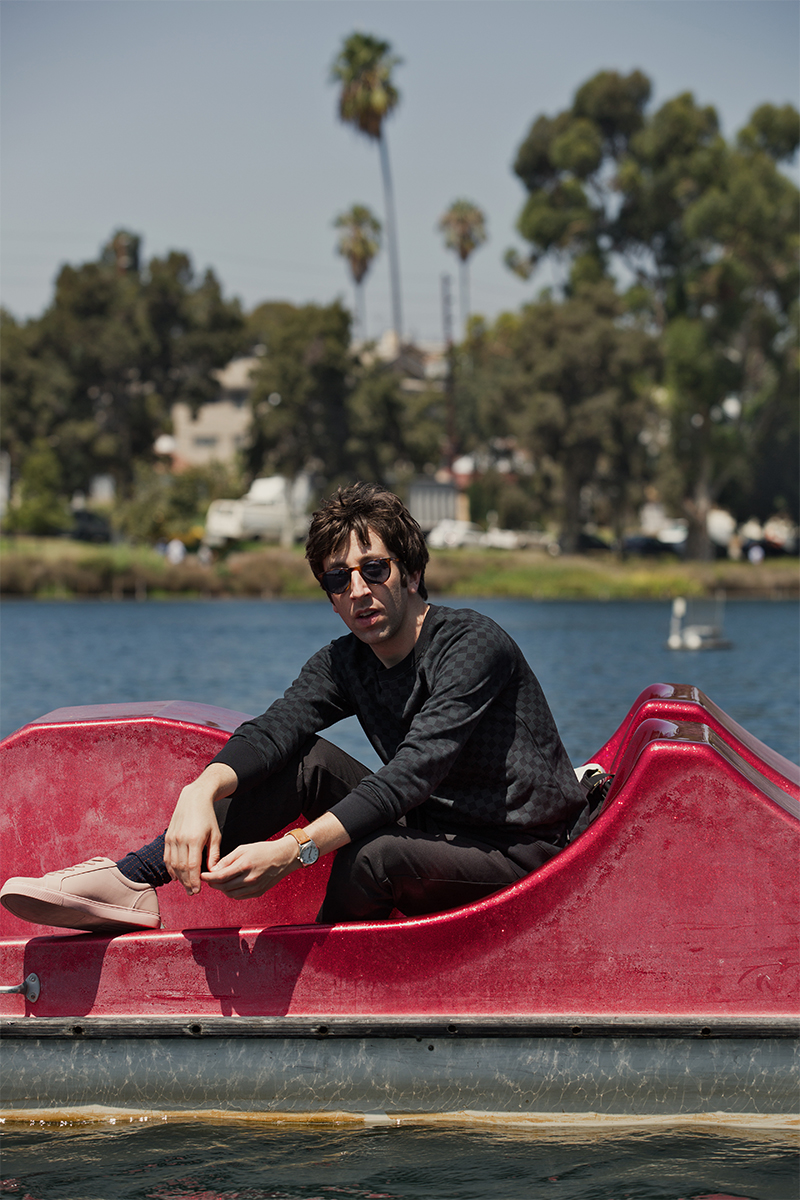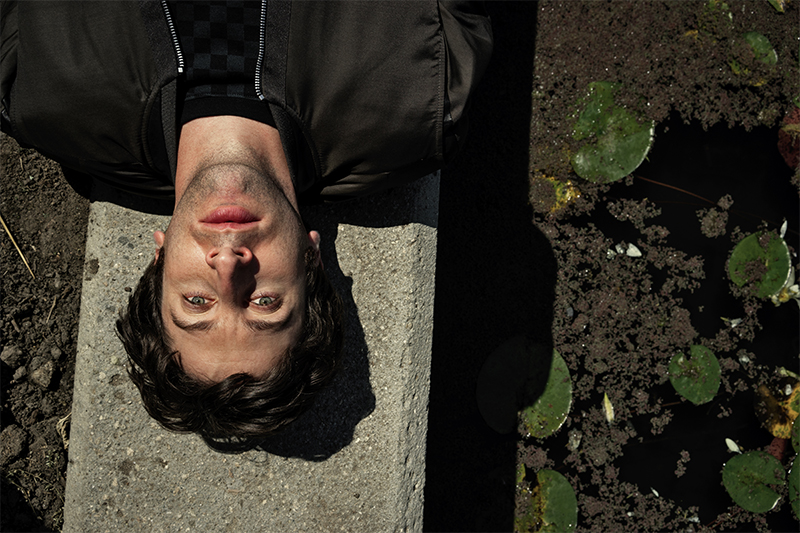 sweatshirt, Vans. pants,Zara.  sneakers, Asos. jacket, The Kooples. sunglasses,Warby Parker socks,Topshop. 
First look:suit, Zara. turtleneck, H&M studio. shoes,H&M studio