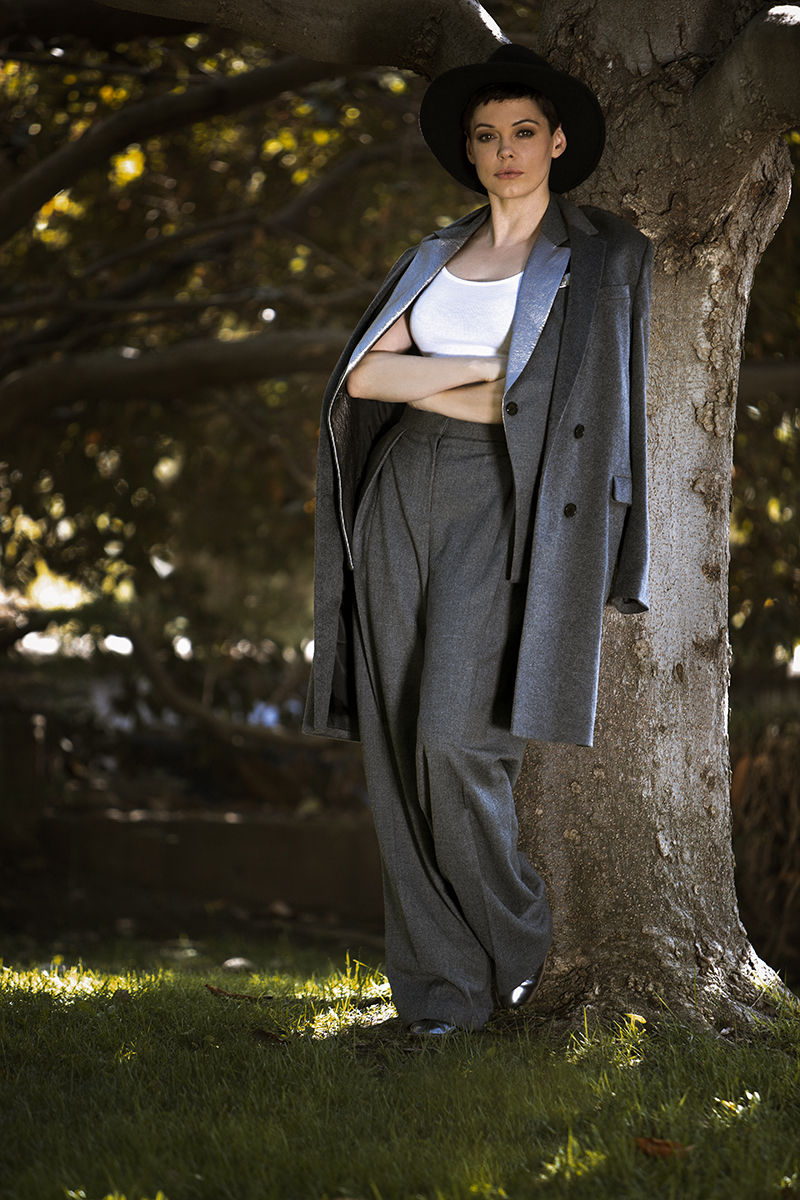 photographer / Scott Nathan
writer / Erica Russell
stylist assistant / Becca Griffin
makeup / Sonia Reshetnikova
Ever since Rose McGowan made her screen debut back in 1992, the effortlessly comedic and seductive actress has become a sort of cult queen, known for her tongue-in-cheek wit, bad-girl-meets-bombshell attitude, and for playing some of the most iconic characters in our American pop culture canon.
It's difficult to accurately pinpoint McGowan's most iconic role. For many, it was the starlet's turn as Amy Blue in Gregg Araki's 1995 dark comedy The Doom Generation. Others look to homicidal high-school clique queen Courtney of 1999's post-Heathers, pre-Mean Girls teen classic, Jawbreaker. Then again, there's always Tarantino's one-legged go-go dancer Cherry Darling, the heroine of 2007's Planet Terror. And did I mention Paige from TV's Charmed?
This past year, however, McGowan took on an entirely new role, one which she hadn't tried her hand at before: director. Released in early 2014, Dawn – an atmospheric short film about a teenage girl growing up among the social suffocation of the 1960s – ushered in McGowan's official directorial debut. There has already been Oscar buzz circling the film.
In celebration of her career-defining work on DAWN, I spoke with the pop culture icon and multitalented artist about feminist issues, her passion for music, and finally finding her voice in filmmaking.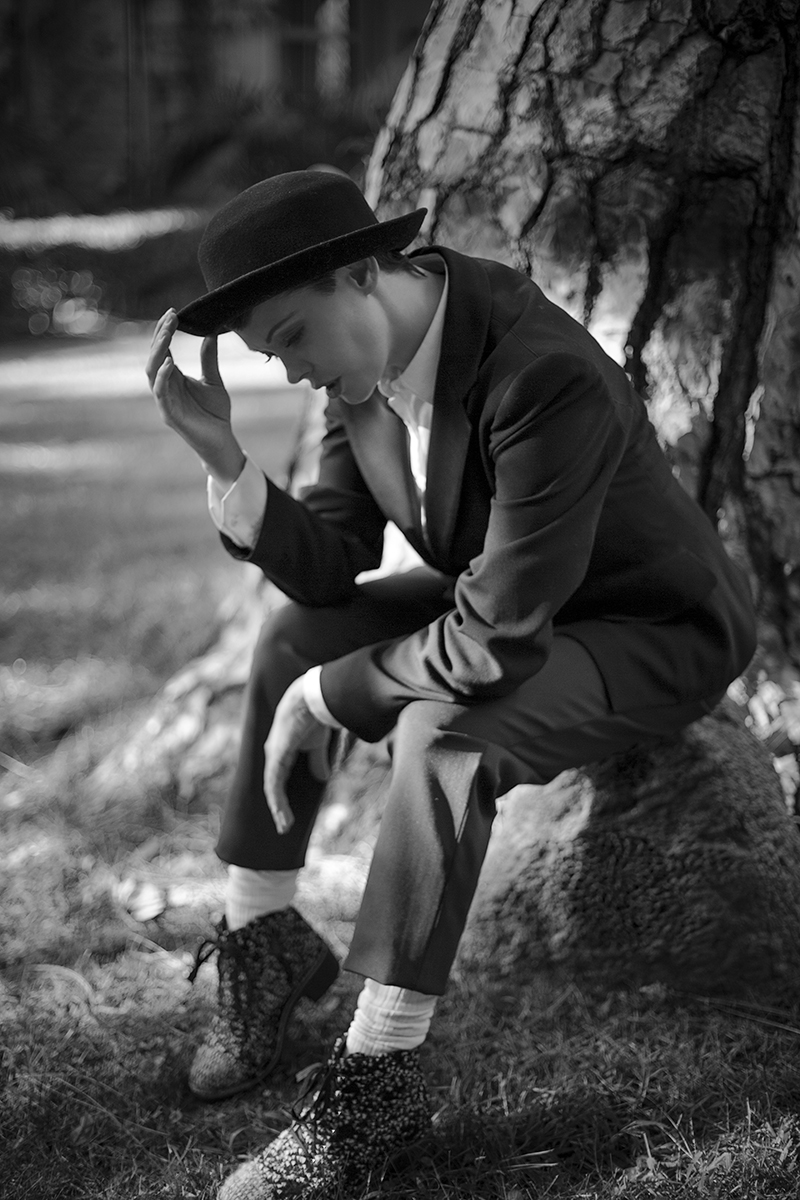 Can you talk a little about DAWN and the conception of the film?
DAWN is my first film. I wanted to make a full feature in 18 minutes. It's set in 1961 and explores what happens when society binds the proverbial hands of a young girl, leaving her defenseless. My great friends, Joshua Miller & Mark Fortin, wrote it for me and they simply said, "It's time for you to direct." And I did.
There are some intense themes and messages regarding women's voices and empowerment in the film. How did you decide to explore these themes for your first directorial venture?
I wanted to say something important. The screenwriters wanted to say something important. There's enough triviality on-screen, and I'm not particularly interested in bringing more. I am, and always have been, very political. I feel like it's my duty to speak up for those without a voice. A lot of that gets me in trouble but I don't much care about that.
Were there any particular challenges you had to overcome as a director during filming the project?
Not really. There were just minor emergencies here and there, but I'm good at putting out fires.
Creatively, how does filmmaking compare to acting for you?
For me, creativity lives the mind. Directing has me firing on all cylinders. Acting is largely emotional for me so my brain wasn't getting enough of a workout. It took me a long time to identify what was wrong in my life.
You've talked about filming CHARMED and how intense it was. How do you find the balance between work and life? How do you prioritize?
I didn't have any balance during the CHARMED period. I don't think I'll ever do a schedule like that again. I prize my freedom above all else and I need to honor that!
You have a very strong feminist voice. How do you view the state of things for women currently in our society? What do you think needs to change immediately?
The list is too long for this interview! I think we need to collectively start viewing each other as humans instead of just a sex. Compassion for one another is key and to stand up for women if you're a man.
I feel like your role in JAWBREAKER was resurrected a bit with your appearance in Charli XCX's video. How did that come about?
I got a call and just went to film. She's a cool one, that Charli!
I know that you have been passionate about music for a long time. Does music play a big role in film-making, or even acting, for you?
Oh yes, completely. All you have to do is turn the sound off on your TV and play a song. You'll see how it transforms the tone of the work entirely.
Do you have any plans for an official Rose McGowan music release anytime soon?
Yes! I'm working on it now, actually!
What's next for you, Rose? What are you looking towards over the horizon?
My autobiography, music, writing a screenplay and directing more films. It's all happening! It's a very exciting time for me.