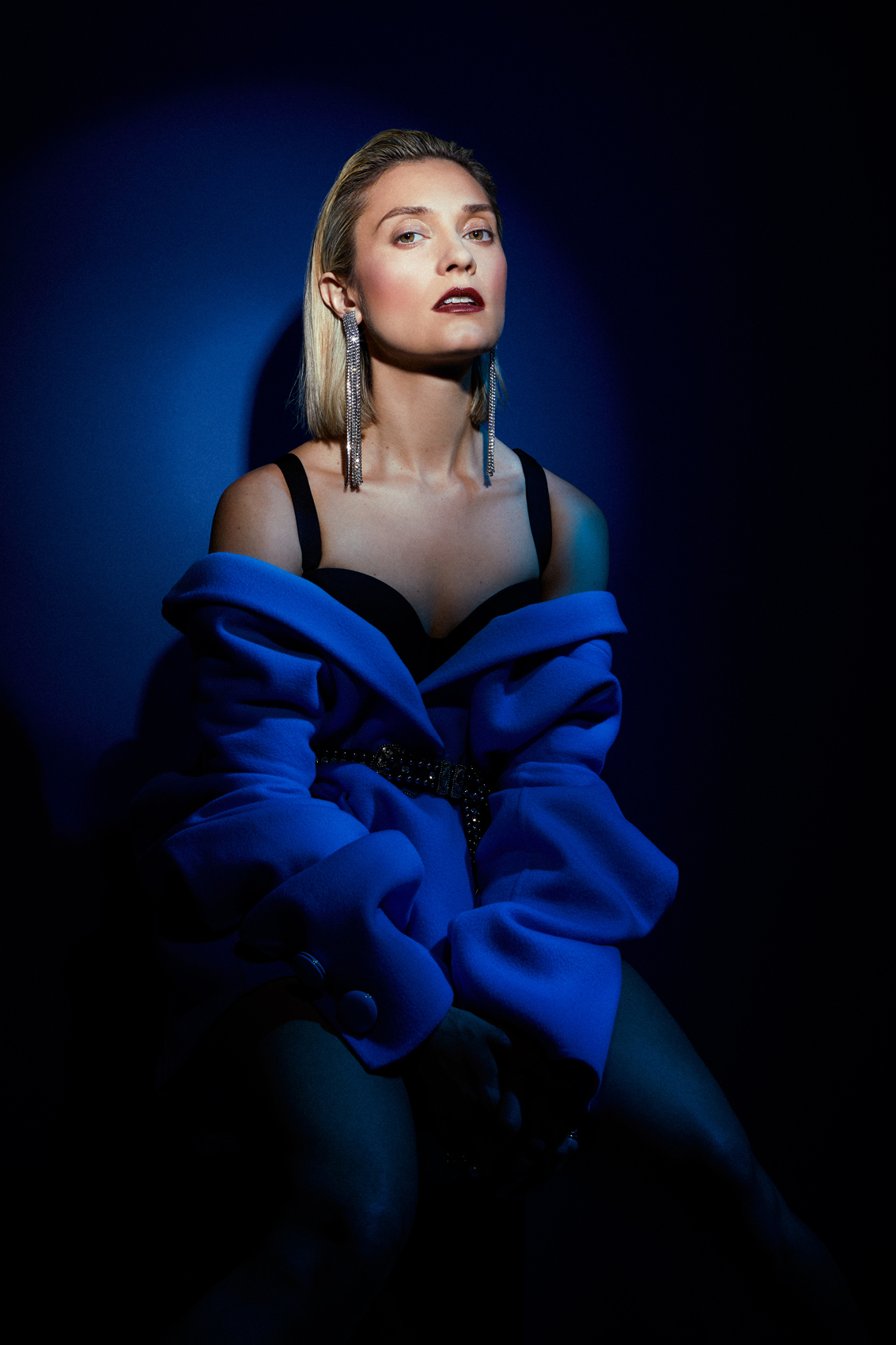 Bodysuit by DKNY Coat by Marc Jacobs Belt by B-Low The Belt Earrings are Stylist's Own
It's 3:30PM in Los Angeles and Spencer Grammer is poolside at a friends house doing interviews, in casual "it-girl" fashion. Spencer's tone airs icon status, possibly have something to do with being part of the prized, cult-favorite series Rick and Morty. More than being the voice of a character, though, Spencer is a a student of Colombia University, a budding screenwriter, and a mother.
Oh and to answer your question, yes, she is an offspring of that Grammer: Kelsey, a Hollywood mogul in his own right. Spencer grew up in Hollywood with the limelight in her backyard. Like her character Summer on Rick and Morty she was an angsty teen, but with a famous dad.
"I wouldn't say it's hard, but different." She says of having a celebrity parent.
Despite growing up in Los Angeles with an easy path to becoming a socialite, Spencer has carved her own spotlight with quirky roles and a spunky personae. We talk with the actress about all the routes that took her there.
Summer is such a loved character, is there any anxiety about voicing her to life? Has anyone ever recognized her by your voice when you have been out ordering a coffee or something?
Have not been voice « recognized » but I carry around a Rick and Morty card holder and people always comment about how much they like it.
Do you relate to the irreverent, jaded, "WTF Mom and Dad?" Summer as a teenager?
Yes of course. I was a rebellious teen.
What sort of voice exercises do you have to do to get in the mood?
Generally, drink lots of water to keep your vocal chords pliant. I do a little bit of tongue twisters and general breathing exercises.
Do you ever prank call people?
I will call and leave a message for a friend's birthday as summer.
Was being an actress a natural progression or was there any pushback from either of your parents?
Performance is the family trade. Its not for everyone but the advice I was given was to only do it if its the only thing you can imagine doing. Its a hard life and it takes dedication and sacrifice. I wouldn't want to do anything else, apart from making my own films and writing but those feel like a natural progression.
What have been your favorite roles to date?
My favorite roles have been Casey Cartwright from Greek. I love playing Summer. I most recently had a guest spot on the show Project Blue Book which takes place during the 1950s and I loved working on that show.
If you could direct and star in any project what would it be? Genre, time period, etc?
Im a huge horror fan, in every time period. My favorite time period for film would most likely be the 70s.Kubrick, Altman, Allen, Scorcese and incredibly inventive and inspiring filmmaking.
The Exorcist is one of my favorite films, and William Friedkin is an amazing director. I would have loved to be in that film. The acting was superb and fantastically directed.
What were you like as a teenager? Tell us about your upbringing in Hollywood?
I was a weird artsy kid, and I really wouldn't say I grew up in Hollywood, not the way its portrayed by other celebrity families. I was always dedicated to my studies and to finding the thing I wanted to do for the rest of my life. I worked at a coffee shop when I was 17, and had an internship at the LA times before moving to NY for college.
What was it like growing up in a "showbusiness" type of environment?
My childhood had some interesting perks, like going to cool events like the Grammy's or the Emmy's but show business is still a business and hard work is how anyone makes it.
What did you want to be when you grew up?
Well, I wanted to be an actor, and a writer/director. I also love biology and science, but they are also very creative. Acting become more important to me as I got older. Acting is not like a choice but something you feel pulled to do. So I guess Ive grown up and am doing what I love.
It says on Wikipedia you are going to Columbia and studying screenwriting/directing. What are your dream plans in the future?
I've already completed two years and working on my thesis film as a director. I am currently cowriting a feature with a colleague and very excited about its future.
How would your friends describe you?
Like a walking contradiction
What was the last fight you got in?
Some guy tried to make a left on a walk signal in new york, and I said I had the right of way. He called me a bitch and I said "oh thats the best you got, very original. Have a good day"
Who are your absolute idols?
Jean Seberg, Sylvia Plath, Rainer Maria Rilke, TS Eliot, Albert Camus, Sigmund Freud. There are many.
What was the last song you listened to?
"The White Flash" by Modeselektor and Thom Yorke.
How did becoming a mother change your life?
In all the best ways possible. I take care of myself, and I prioritize my life in a way to give him a greater one.
When do you feel most alive?
Tough question…. probably when I am working on a project I love or when I am with someone I love, who inspires me, and challenges me.
If you could come back reincarnated as anything what would it be?
Today.. a housecat. But this changes often.

Dress by Drome Belt by B-Low The Belt Hat and Headband by Eugenia Kim Earrings by Dominique Ranieri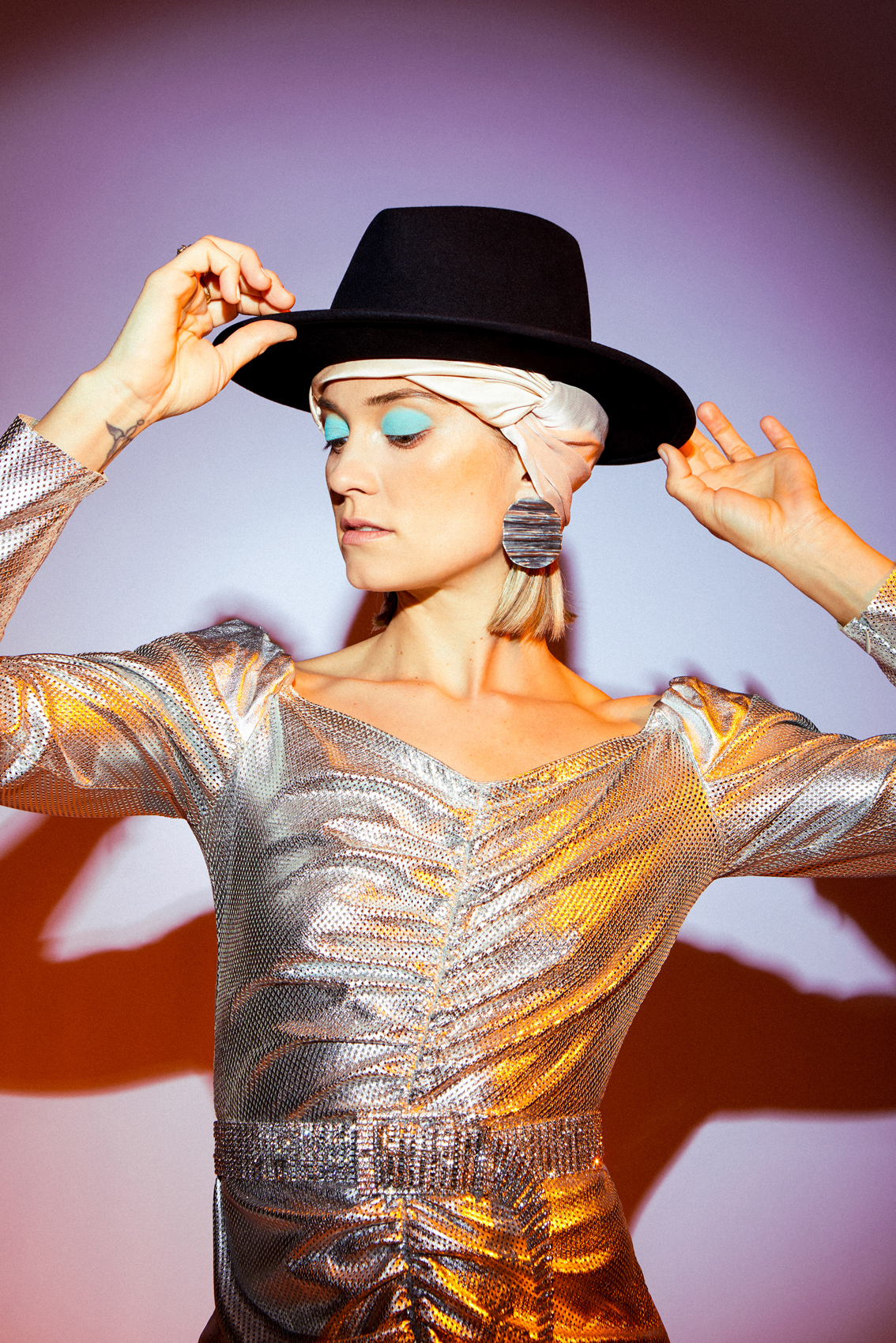 Dress by Drome Belt by B-Low The Belt Hat and Headband by Eugenia Kim Earrings by Dominique Ranieri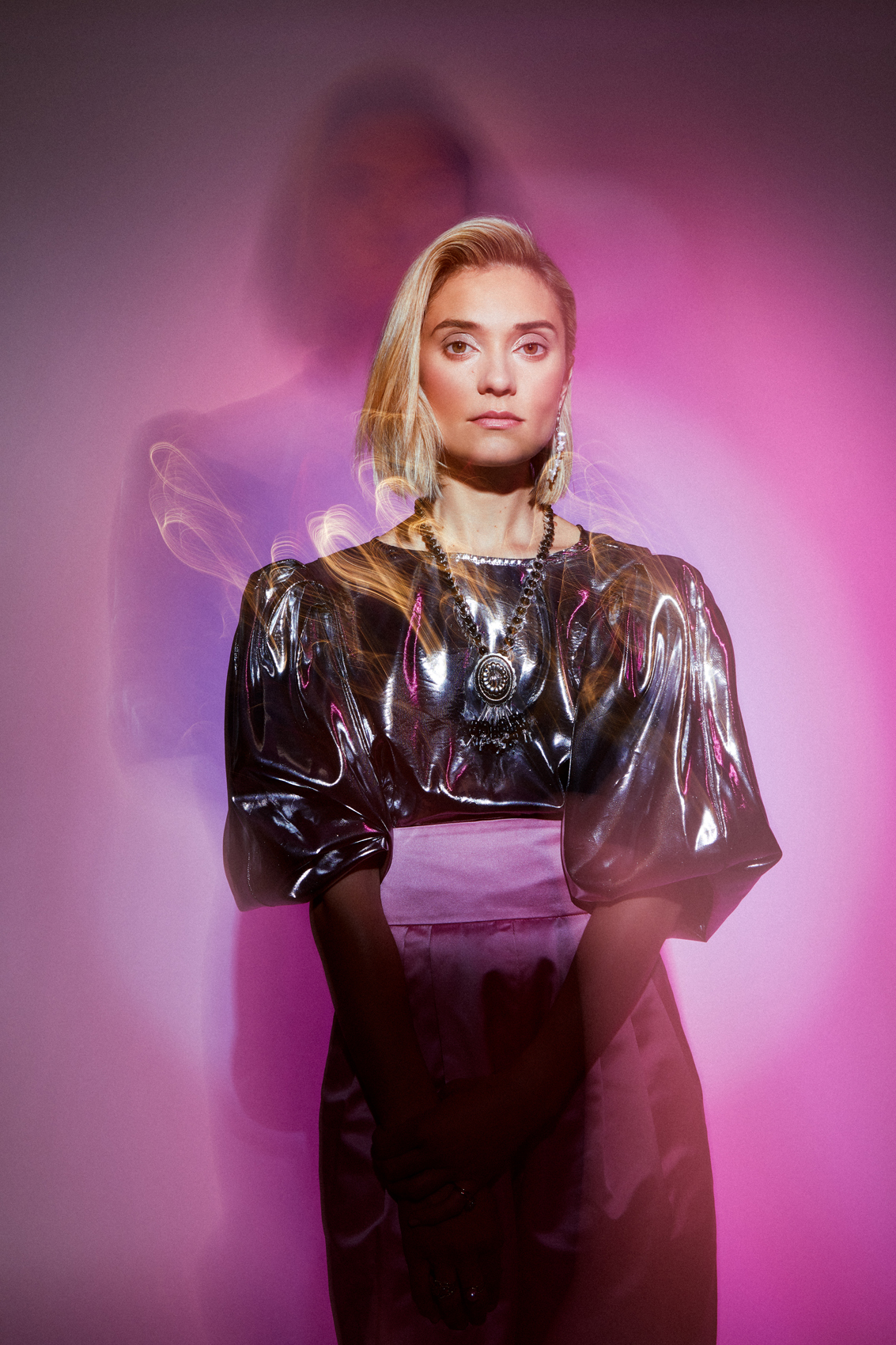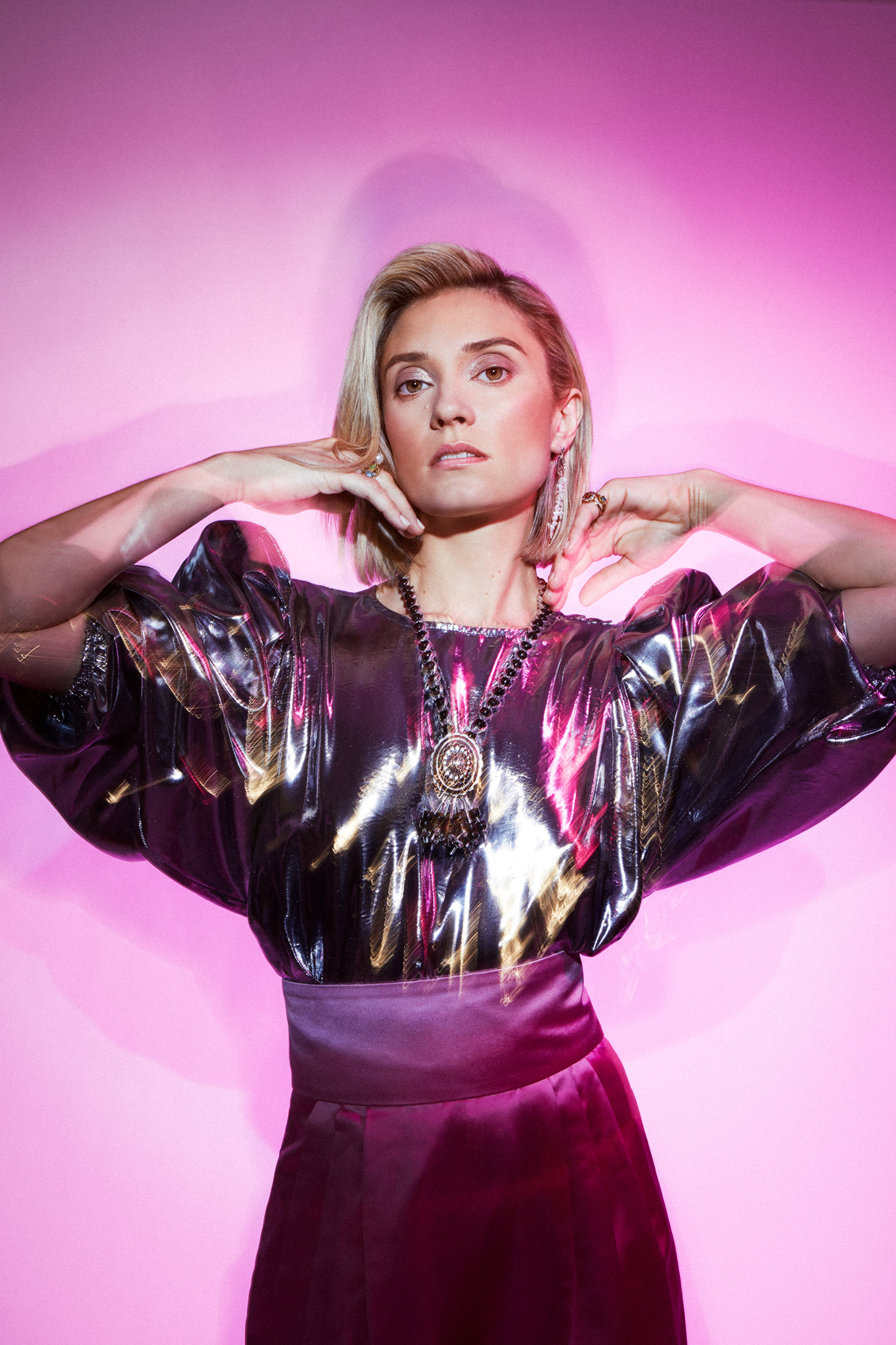 Top by Isabel Marant Pants by Marc Jacobs Earrings and Necklace by Shiny Squirrel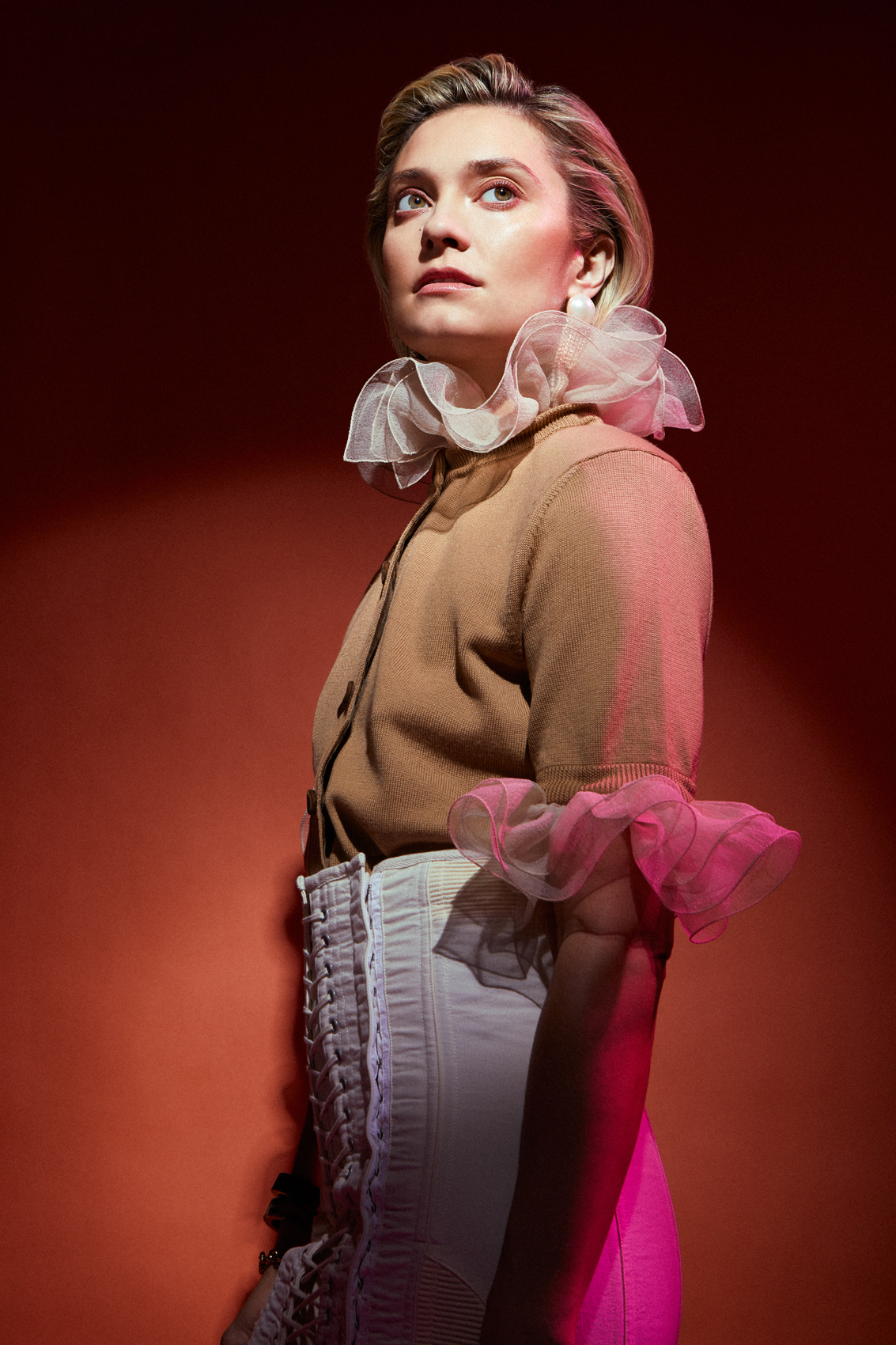 Sweater by Marc Jacobs Skirt by Orseund Iris Earrings are Stylist's Own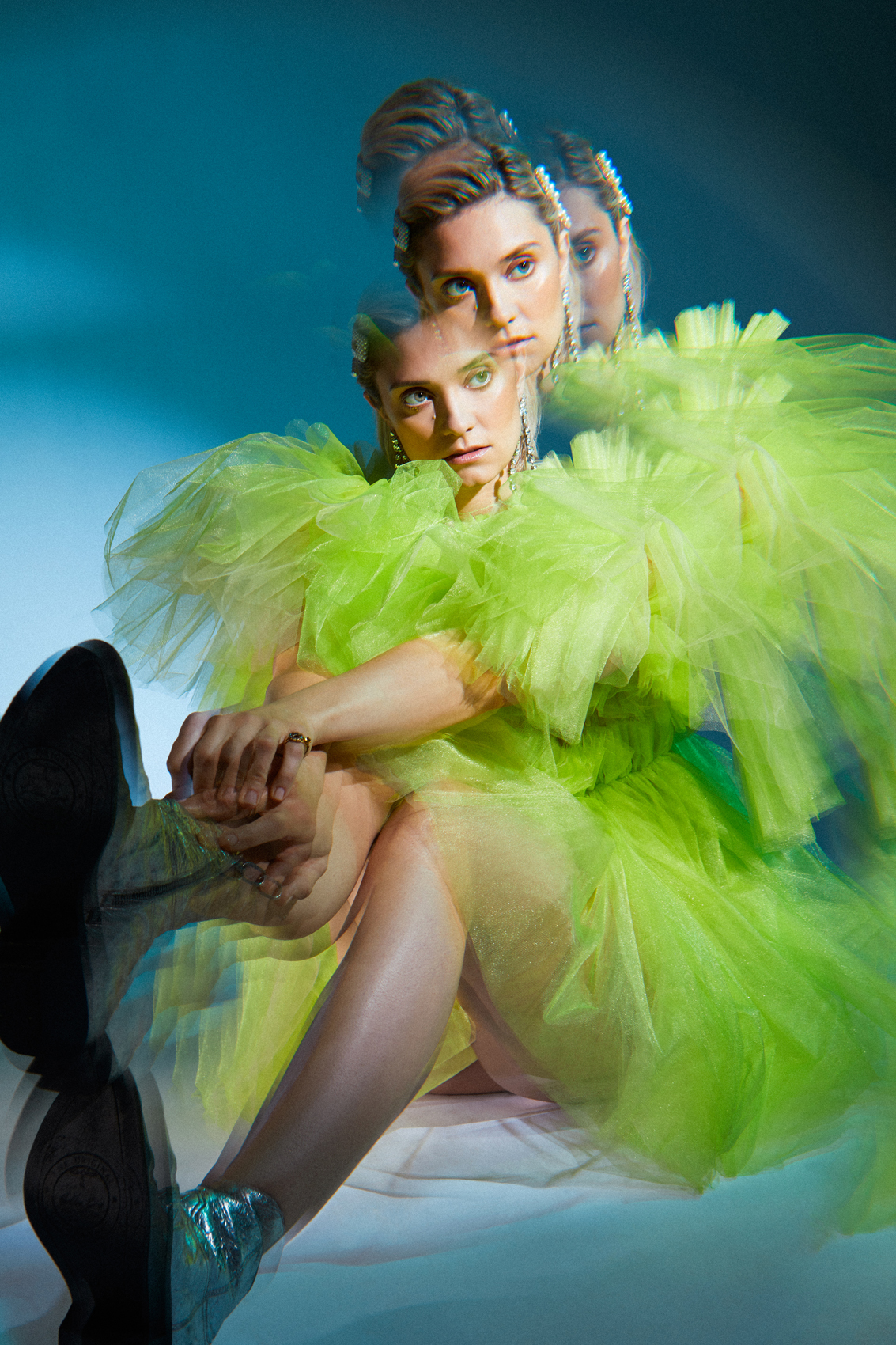 Shamedaisy Dress by TROY DYLAN ALLEN Boots by Golden Goose Barrettes, Earrings and Ring by Shiny Squirrel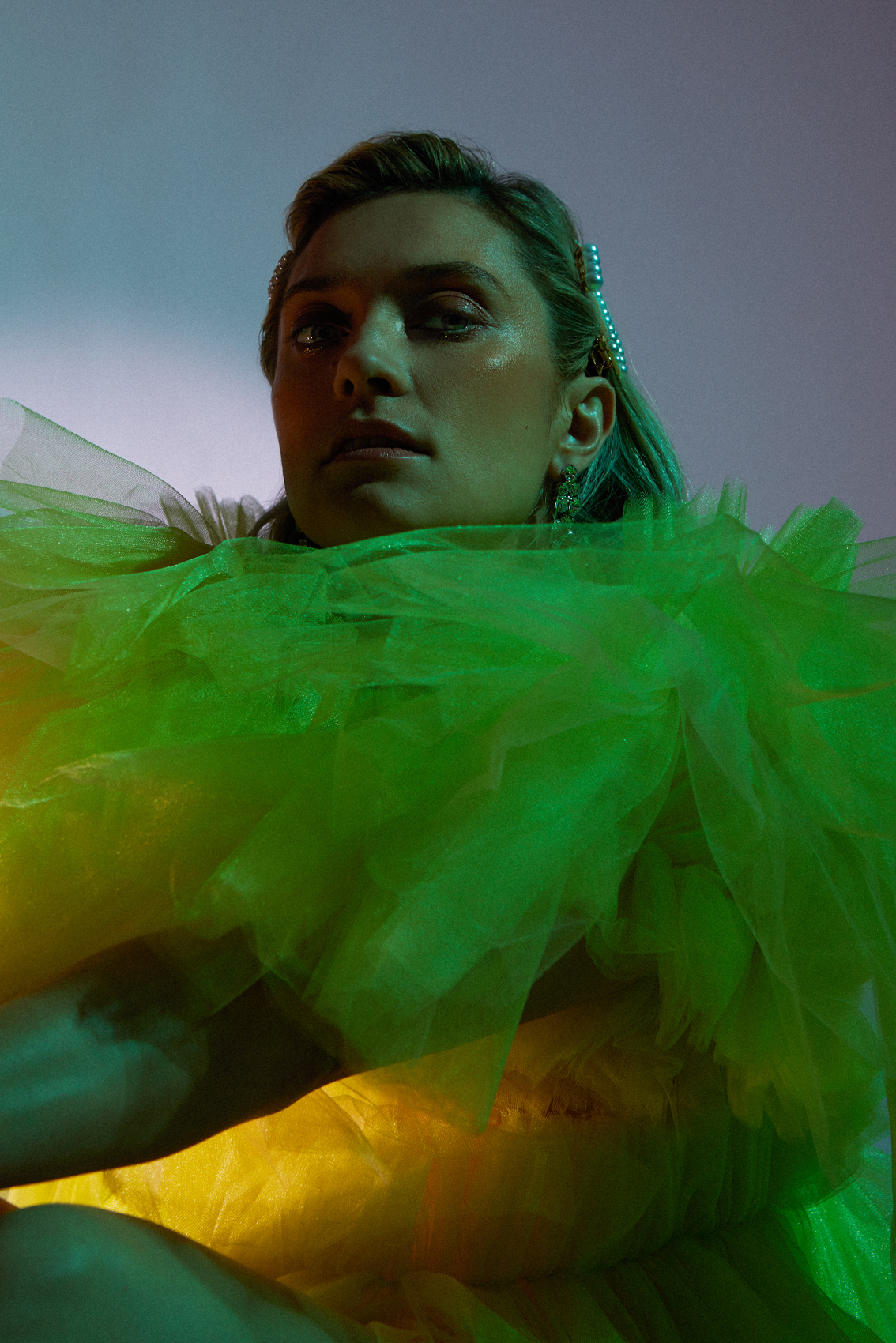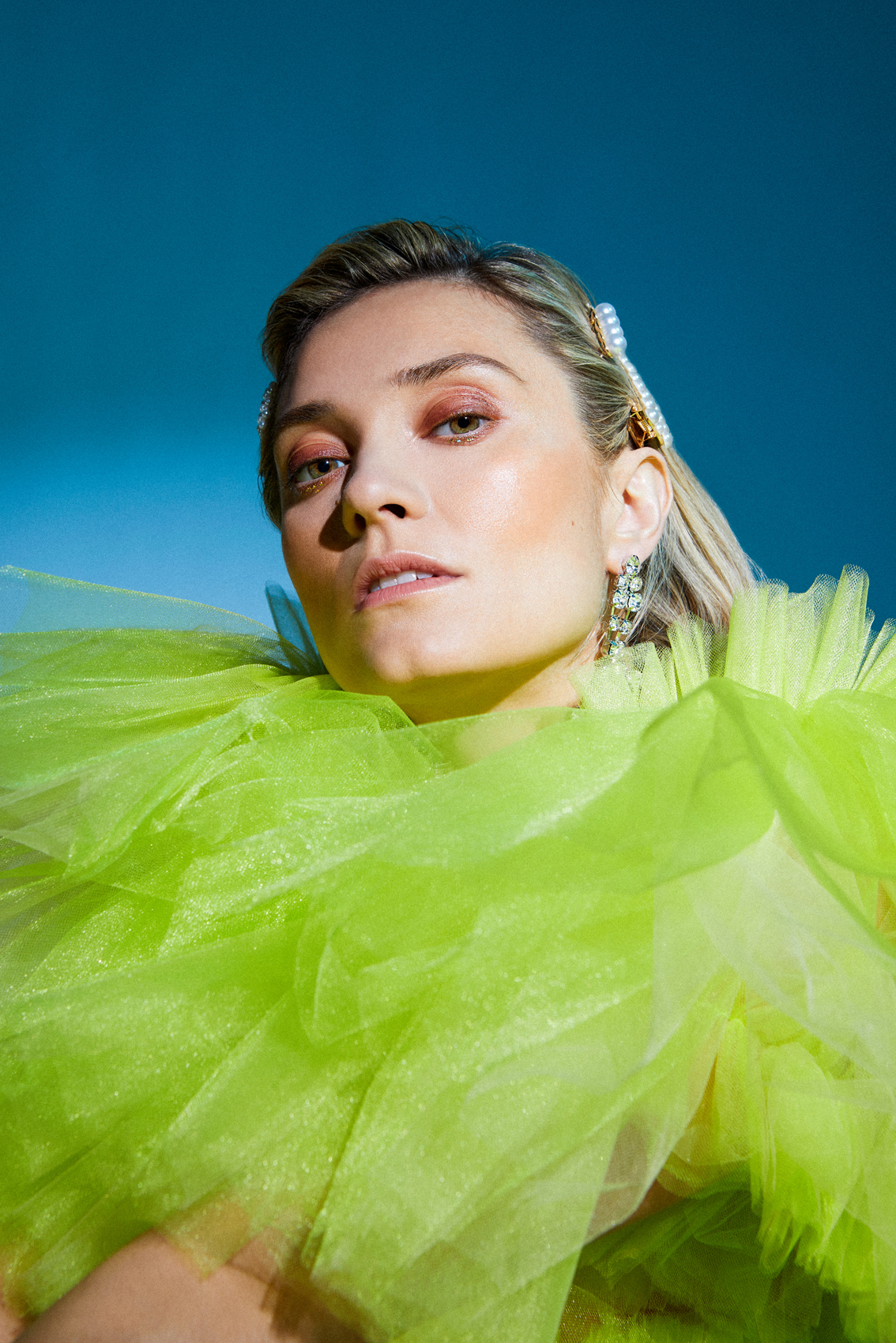 CONNECT WITH SPENCER:
photos / Alexandra Arnold
photo assistant / Sarah Gardner & Arielle Arnold
hair / ELSA using Leonor Greyl USA
make up / Ashleigh Ciucci (SEE Management) using NARS
styled by / Naomi Kotter
story / Koko Ntuen