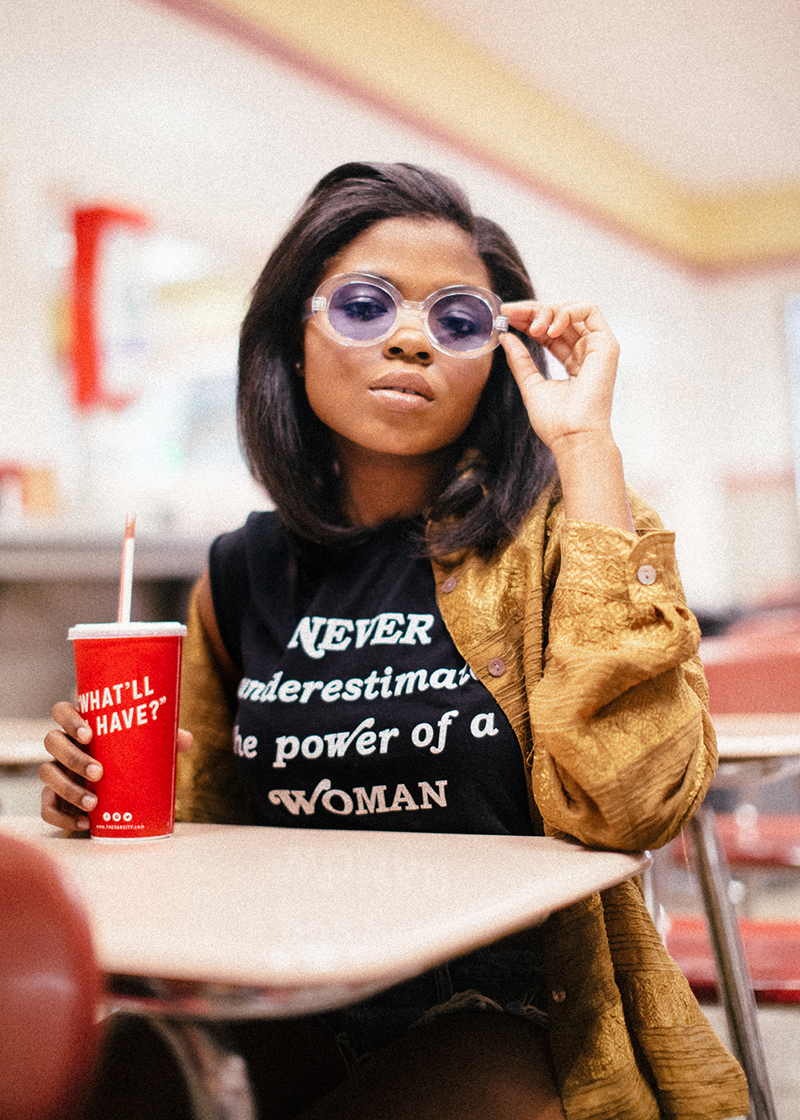 Kyanna Simone Simpson is an extraordinary study on the theory of mind over matter. Manifestations are her driving force and have worked spectacularly for the young, yet seasoned actress.
Growing up in Decatur, Georgia, she recalls going home every day after school as early as 7th grade and googling how to be an actress. Oprah Winfrey once said, "You get in life what you have the courage to ask for." And that is what Simpson did when by chance she ran into Tony Vaughn (Tyler Perry's Meet The Browns) in a grocery store. "I approached him and asked the boldest question of my life: "Can you help me get on TV?" Simpson's spur-of-the-moment decision led to a steady stream of meetings with role models and landing a career in entertainment by fervently wishing it into existence.
Years later Simpson got to work alongside the global mogul, herself. Winfrey was an icon to Simpson. Her high school nickname, "Oprah", was embroidered on her cheerleading jacket as an homage. When she was cast as the teenage version of Winfrey's character in HBO's critically acclaimed film The Immortal Life of Henrietta Lacks, it was kismet. A table read with Oprah was their first meeting. Simpson laughs as she recalls the memory. "My stomach dropped because, well, it's Oprah! I turned around and froze for a second, and Ms. Winfrey came in to give me the biggest and warmest hug. At that moment, I was never nervous when speaking to her again. In fact, every time I speak to Ms. Winfrey I get very excited! Having her in my life is absolutely priceless and I treasure every piece of advice she's given me. I still can't believe it!"
Describing the experience of filming The Immortal Life of Henrietta Lacks as a "double life," Simpson was simultaneously working with one of the most famous women on the planet while studying at UGA's Franklin College of Arts and Sciences. "I'd go to work and be sitting with Ms. Winfrey learning far more than I could ever imagine. Then, I'd go back to class and try my hardest to concentrate on the lessons! I believe the knowledge that I've gained from both college and my mentors will provide me with a very sturdy foundation for my future endeavors."
Simpson's mentality is magnetic. As she soars through Hollywood, her humble mindset has kept her grounded enough to star impressively alongside individuals such as Octavia Spencer, Gabrielle Union, LaTanya Richardson, and of course, Oprah. As immense as these folks seem from a distance, Simpson insists they are down-to-earth, relatable people. "A lot of the times, the convos are the same as any other: Stories about their kids, their dogs, childhood memories, favorite sports teams…of course, there is that instance when I can be like 'Whoa am I really speaking to _____?!?!', but my encounters have proven that we're all 'normal' people just with different life experiences!"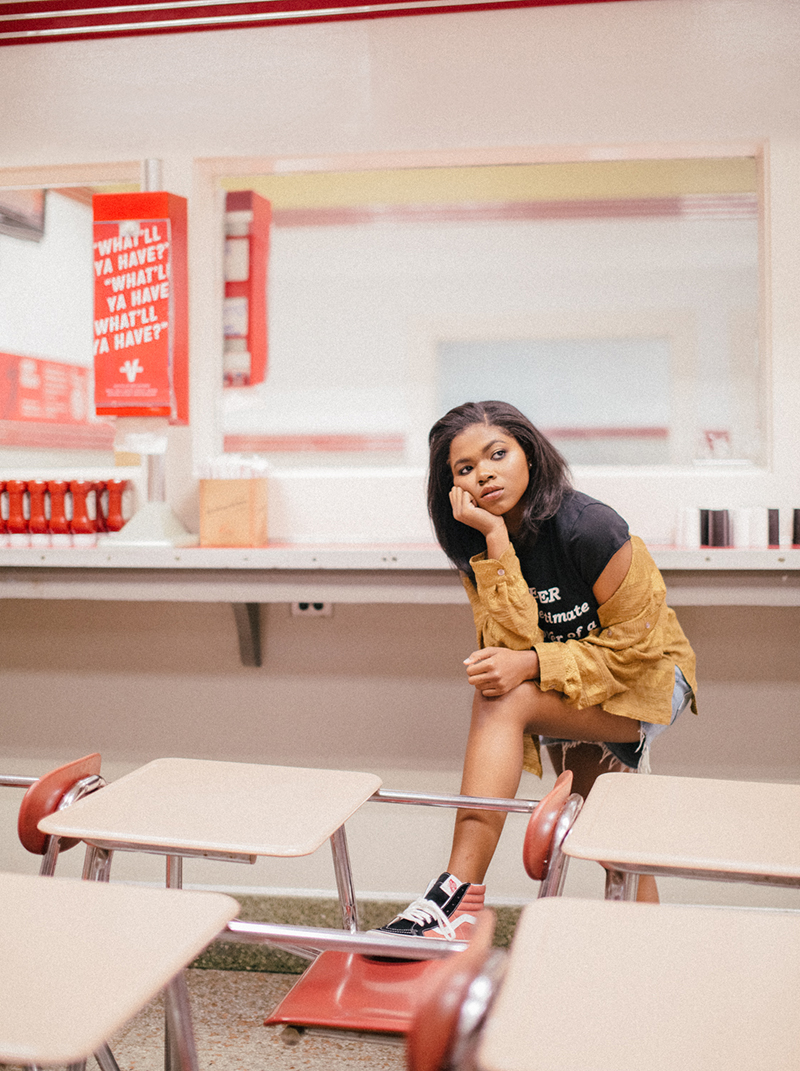 Simpson is featured in the CW series Black Lightning which premiered to rabid fanfare and stars opposite Matthew McConaughey in White Boy Rick, which hits theaters this summer. The actress has built a steady diet of intriguing roles and credits during her run in the industry. But it has not always been easy. "I've been told to my face exactly why I'd 'never be cast' on a project and it used to affect me." She notes, "Thick skin is necessary, but I've also learned to be my #1 supporter so that I can always believe in me." Self-love and a connection with God has driven Simpson to keep striving and achieving. This coincides beautifully with a new era for women and people of color on the horizon in the entertainment industry which will hopefully provide her with new and exciting opportunities not previously available. "I am so happy to see the progress Hollywood has made. WAKANDA FOREVER!"
In the era of social media and digital records of our every move, Simpson would like to use her platform and popularity to promote more than her thriving career. "I hope to bring more awareness to the horrible results of bullying. Depression is real and young children can experience it too. I want to help prevent that."
When she is not on a film or television set, Simpson spends her time pursuing a degree in Entertainment and Media studies, hoping to add director and producer to her resume in the future.  "I plan on directing feature films and producing network television shows. I've been drawn to a lot of subjects, but I've mainly been attracted to those of real-life issues faced by people that are underrepresented."
If that means more Kyanna Simone Simpson on the screen, then I say: Here's to the future.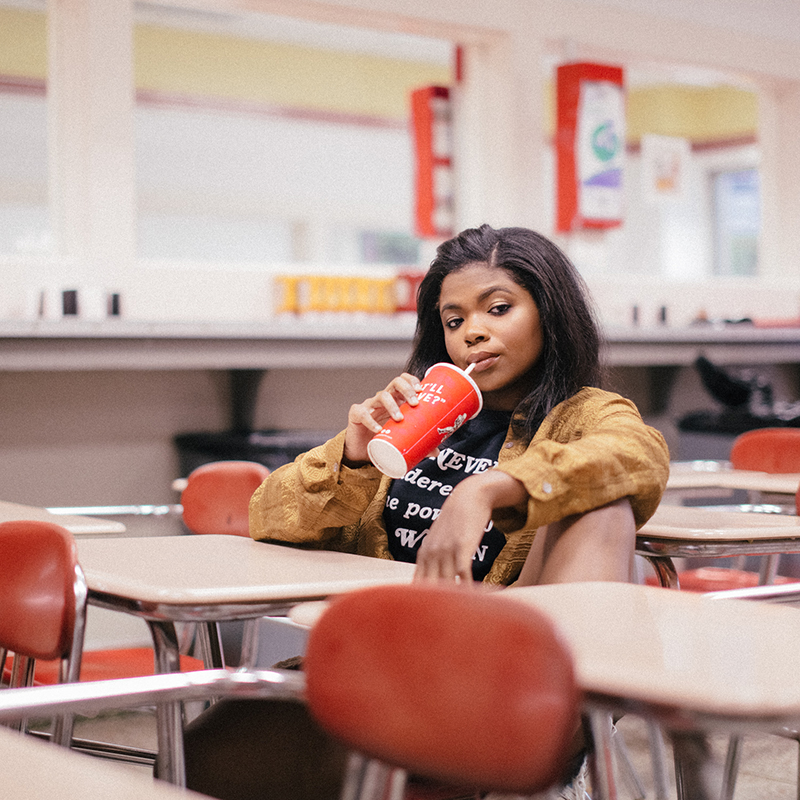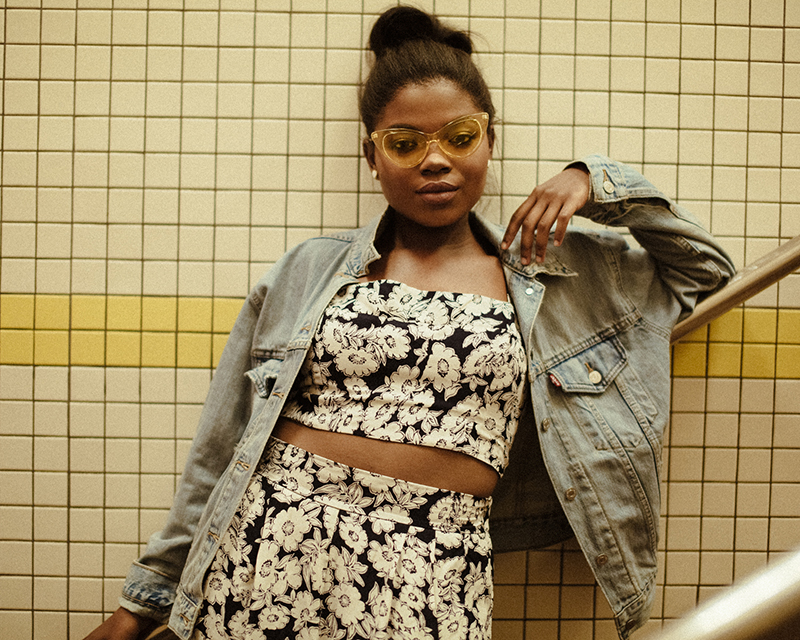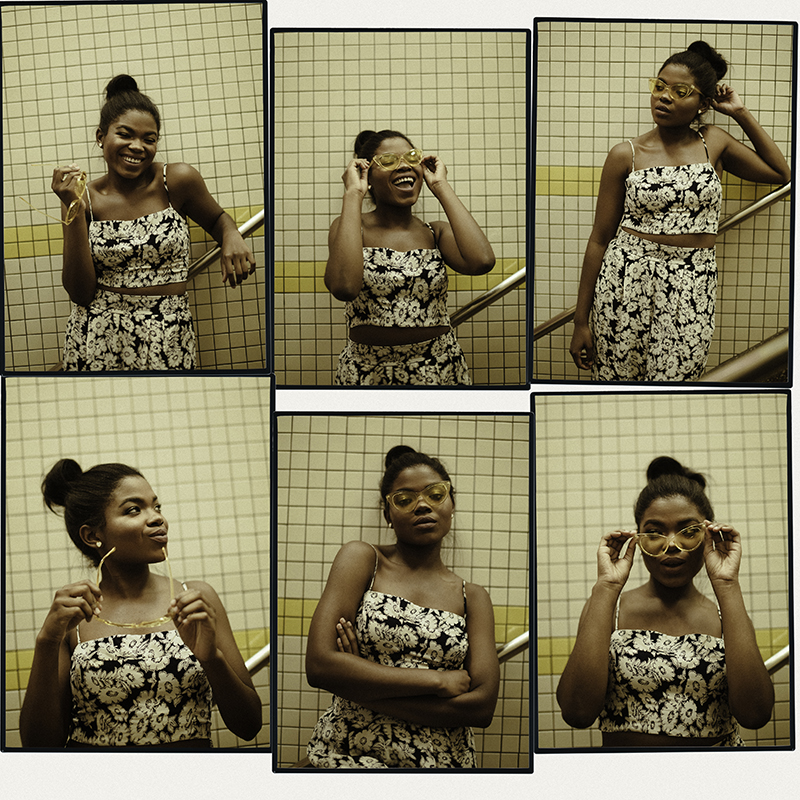 photos / Valheria Rocha
styling / Makala Mulder
makeup / Jah Quinones

hair / KEN
photo assistant / Laura Del Mundo
story / Koko Ntuen