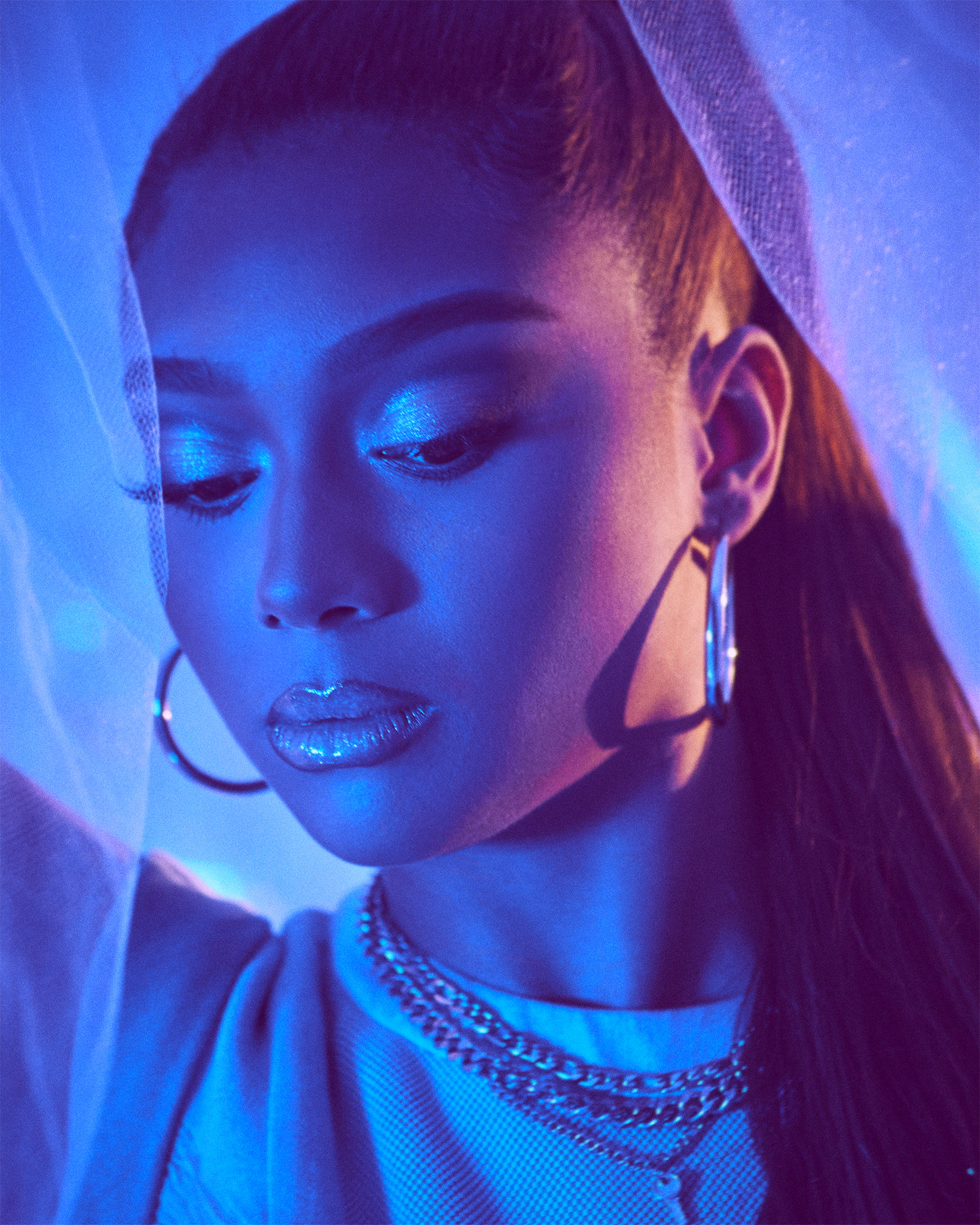 Sierra Capri is one of the strongest voices in Young Hollywood – and that says a lot for a fresh face on the scene. Most of us were introduced to Capri in the Netflix original series, "On My Block," which took Generation Z and millennials by storm as they embarked on a journey with a quartet of inner-city Los Angeles teens as they experience the pains and pleasures of being a high schooler in the 21st century. The Baltimore native plays Monse Finnie, who is described as "an Afro-Latina, self-possessed young woman who advocates for herself in a male-dominated environment." Sounds very timely in the age of feminism and demand for more diversity and inclusion efforts from major brands and corporations. 
"From then on, it's been going nowhere but up," Capri recalled of her "On My Block" chemistry read and meeting her cast members for the first time. "It's a journey." As the star of the most binged show of 2018, according to Netflix statistics, the rising starlet continues to remain humble as she leaves her mark on the Internet, streaming platforms, and the world of entertainment. Though she has just begun to make her mark, Sierra has unapologetically given the entertainment industry the multifaceted diversity and representation of the lives of young adults across America we've all been waiting for. 
LADYGUNN spoke to Sierra Capri about how her role in Hidden Figures kickstarted her acting career, her journey, and growth as an actress since auditioning for Netflix's "On My Block," the importance of multicultural and biracial representation on television and in films, and her upcoming role in Nate Parker's "American Skin."
TELL ME HOW YOUR UPBRINGING IN BALTIMORE LEAD YOU TO YOUR ROLE AS AN EXTRA IN HIDDEN FIGURES, AND THEN ONTO BEING THE STAR THAT YOU ARE TODAY?
My mother and I lived in Baltimore until I was about 11 or 12-years-old. We moved to Georgia and moved in with my grandmother where I went to high school and college. I think that's why she and I are so close to this day because we've been on this journey together; just me and my mom. When we moved in with my grandmother, I went to college, I was going into my last year of college and I had always wanted to be an actress but I promised my parents that I would wait until I got a college degree before pursuing it. Of course, if you tell your parents what you wanna do and it's something in entertainment, most likely, they'll be like, "Okay, that sounds cute and sounds nice but you need to get something that you know is gonna bring in work."
It's funny because I saw the audition for "On My Block" on a website called Actors' Access where basically anybody can go in and submit themselves. I remember I was sitting in my dorm room, I saw it online and I submitted. About a week or two later, I got an email from one of the casting directors and he said that someone wanted me to submit an audition. After filming Hidden Figures, I met one of the cast members Crystal Lee Brown who played Bernie and she was giving an acting seminar where she would be giving tips. I went and there I met one of her friends named Deja Dee who's a self-tape coach. When I had the audition, I called her and told her, "Hey, I got an audition for this new show called 'On My Block' and I would really love your help with it." She lived in Atlanta and I was still in school in Savannah, so I drove there for four hours by myself. 
We taped it and a week or two after that, that's when I got the email from the casting director saying one of the producers wanted to FaceTime and it turned out to be Lauren [Iungerich], who's the co-creator of the show. They said, "She said that she really liked your tape and we want to fly you out to L.A. for a chemistry read with our other cast members." I remember having the FaceTime call with her at my grandmother's house sitting underneath her carport in a small town near Macon, Georgia and I remember a plane going over my head. When she told me that, I couldn't believe it and I asked my mom what to do because I knew I only had a year of school left. She said I could always go back and she understood this is something I really wanted to do. I've never seen my grandmother jump up – and she has arthritis – so fast and we were all screaming, hugging each other and crying.
HOW DID YOUR AUDITION PROCESS FROM "ON MY BLOCK" DIFFER FROM YOUR AUDITION PROCESS FOR 'AMERICAN SKIN?'
I was just so green when I got "On My Block." Again, I had only been an extra in Hidden Figures and Neighbors 2: Sorority Rising, so at that point, I didn't know much about the industry or what to expect. Flash forward two years, I didn't audition for American Skin. It was a casting director; she actually brought it to me and said that she had this movie she was casting for, she saw this part and she thought I'd be perfect for me. I was like, "Oh really, what is it? Who's producing it?" She said Nate Parker and I was like, "Are you kidding me? What? Nate Parker?," she said "Yes, he wants to meet you," and I was like, "Okay, I'm with it."
Me and my family have always been a big fan of his. I was so nervous to meet him but I met him and we talked about the script, my role and the message that he wants to send out to the world through telling the story. I kind of assumed from what I had seen before interviews how he would be, but he was even better than I'd imagined. He was so sweet, so genuine and that's when I got on board. It was probably one of the best set experiences that I've had.
TALK TO ME ABOUT YOUR ROLE IN NATE PARKER'S 'AMERICAN SKIN'. HOW DID YOU KNOW THIS ROLE AND THIS PROJECT WAS ONE FOR YOU TO BE INVOLVED IN?
I play Kai, she's a film student and she and her two friends are doing a film documentary on a war veteran played by Nate Parker whose son gets killed by a cop and the judge lets him off. Because he feels that justice wasn't served, he decides to take matters into his own hands and we get taken on this wild ride with him. So many things happen that are very unexpected and I don't want to give any spoilers away but after initially reading the script, I knew that it was something I had to be part of because the film itself promotes a much-needed dialogue to be had between law enforcement and communities of color. With me being from Baltimore, Maryland also having three older brothers, I've seen them go through a lot and I felt obligated to do it. Nate Parker honestly understands the responsibility that we have as artists which is to create content that inspires people whether that is to help or make people have an open mindset that they didn't before. As soon as I read it, I immediately wanted to jump onboard regardless of how big my role was or how much I was getting paid. I had to be part of this.
HOW DOES KAI COMPARE TO MONSE IN "ON MY BLOCK?"
I'd say Kai is a little more still. It's funny because they're kind of similar and they're both the backbone of the crew, but Kai tries to be the calm in the craziness and makes sure that Jordan and her other friends in the film crew are confident and have support. She's more of a rock for her friends.
AS A WOMAN OF COLOR, THE ROLES THAT YOU PLAY ARE SO ESSENTIAL TO THE LARGER PICTURE OF THE CULTURE. WHAT IS THE IMPORTANCE OF THE ROLES THAT YOU PERSONALLY TAKE ON IN TELEVISION AND FILM, AND WHAT EXAMPLES ARE YOU SETTING FOR THE YOUNGER GENERATIONS WHO ARE WATCHING YOU?
In the age of social media, Generation Z's attention span is already but so long. We have the power as entertainers through media to influence and inspire the next generation to do better and to remember that they have a voice and there's power in their voices. That's why I do what I do. I want to make projects that inspire people and myself to be better and maybe make changes in someone's life, whether big or small.
WE KNOW THAT THE BLACK CULTURE ISN'T MONOLITHIC. THERE ARE DIFFERENT MIXES, SHADES, AND EXPERIENCES. WHEN IT COMES TO HUMANIZING THE MULTICULTURAL AND BIRACIAL CHARACTERS ON SCREEN, HOW HAS IT BEEN CHANGING THE SCOPE OF ENTERTAINMENT?
On one hand, I feel like there's a big misconception that there isn't a certain experience that is had by people who are biracial or multiethnic. Just as I'm sure there are many misconceptions about a lot of different shades of Black. One thing I want to remember is that it's really interesting how only in communities of color we're encouraged to compete against each other instead of unite when you rarely see that happen with other races. 
You always see them stick together but for some reason in communities of color, especially Black women, are always pinned against each other. I honestly feel like a win for one is a win for all whether it be someone else who's getting a part or doing something that I aspire to do. We all have one common goal and that's to remind little Black girls, Black guys, multiracial and anybody of color that they are seen and they can do anything that they put their minds to.
WITH ALL OF THE CHARACTERS THAT YOU'VE PLAYED, HOW MUCH DO YOU EMPATHIZE WITH THEIR COMING-OF-AGE JOURNEYS? WHAT'S THE MOST DIFFICULT PART OF PLAYING THESE CHARACTERS?
The most difficult part would probably be getting people to see you for who you are rather than the color of your skin or what you look like even though, especially in the age of social media, it seems to be very important topics that people are fixated on. When I play certain parts where people say, "what makes her qualified? What makes her the voice for young Black girls? What makes her the voice for Afro-Latina girls?," it's very subjective. That's the only challenging part about playing different roles, but again, you always see other races playing African-American roles and you see other races playing certain things, but when it's reversed, it's a problem. That's another interesting thing.
LET'S TALK ABOUT IT. THERE HAS BEEN A LOT OF CONVERSATIONS ON SOCIAL MEDIA ABOUT THE DIFFERENT ROLES THAT ARE AVAILABLE VERSUS THOSE WHO ARE CASTED. AS AN ACTRESS, WHAT'RE YOUR VIEWS ON THAT?
I'd be lying if I said the industry doesn't show favoritism towards certain actors and actresses normally. However, I'm not gonna sit here and act like, for instance, if a Latina girl can do an R&B tribute, it's accepted but if an African-American girl, regardless if she was light-skinned or dark-skinned, tried to do a reggaeton tribute, there would be an issue and an uproar. 
There's a lot to be said about being an African-American woman, even if you're light-skinned, you know you're African-American, you don't consider yourself to be biracial or mixed. You can preach all day about your beliefs and what you identify with, but the world won't see you as such especially not on a TV screen. It's always gonna be that first and then your work comes afterwards. My job as an actress is to make sure that my work speaks for itself, I'm always doing the best job that I could do, I'm improving myself with each project and making sure that I'm representing Black women well.
THE ROLES THAT YOU PLAY ARE VERY EMPATHETIC TO DIFFERENT LANES OF THE BLACK EXPERIENCE. IN AN INTERVIEW WITH REMEZCLA, YOU SAID THAT YOU FACE A LOT OF THE CHALLENGES THAT MONSE FACES AND YOU CAN IDENTIFY WITH HER IN A LOT OF WAYS. HOW DO YOU FEEL PLAYING A CHARACTER WHO ALIGNS WITH YOU MENTALLY AND EMOTIONALLY?
I never play a role that I can't identify with on some level. Doesn't necessarily have to be a deep one but I have to at least be able to relate to the story in some aspect for me to even want to play it. I try to do that with any role that I take on, is brought to me or I audition for. When I read it and say, "This is a great piece of material. I definitely can see myself in this character and I hope that if I play her, other little girls will see myself in her," that makes me so happy and so emotional that I would be able to be that hope and inspiration for someone else.
WHEN IT COMES TO BEING THAT HOPE AND INSPIRATION, WHAT ADVICE WOULD YOU GIVE TO YOUNGER GIRLS WHO ARE WATCHING YOU AND WANT TO PURSUE AN ACTING CAREER?
First and foremost, keep God first. Without Him, nothing is possible. Put in the work, work hard and I promise it'll pay off to some degree. Put God first, always have faith in yourself and put in the work.
YOU'VE GOT "ON MY BLOCK," NATE PARKER'S PROJECT, BUT WHAT ELSE CAN FANS EXPECT FROM SIERRA CAPRI?
I actually have another project that I'm gonna be filming this spring or summer, but I can't talk about it right now even though I really wish I could because I'm so excited about it. You'll be the first person I let know when I can talk about it again!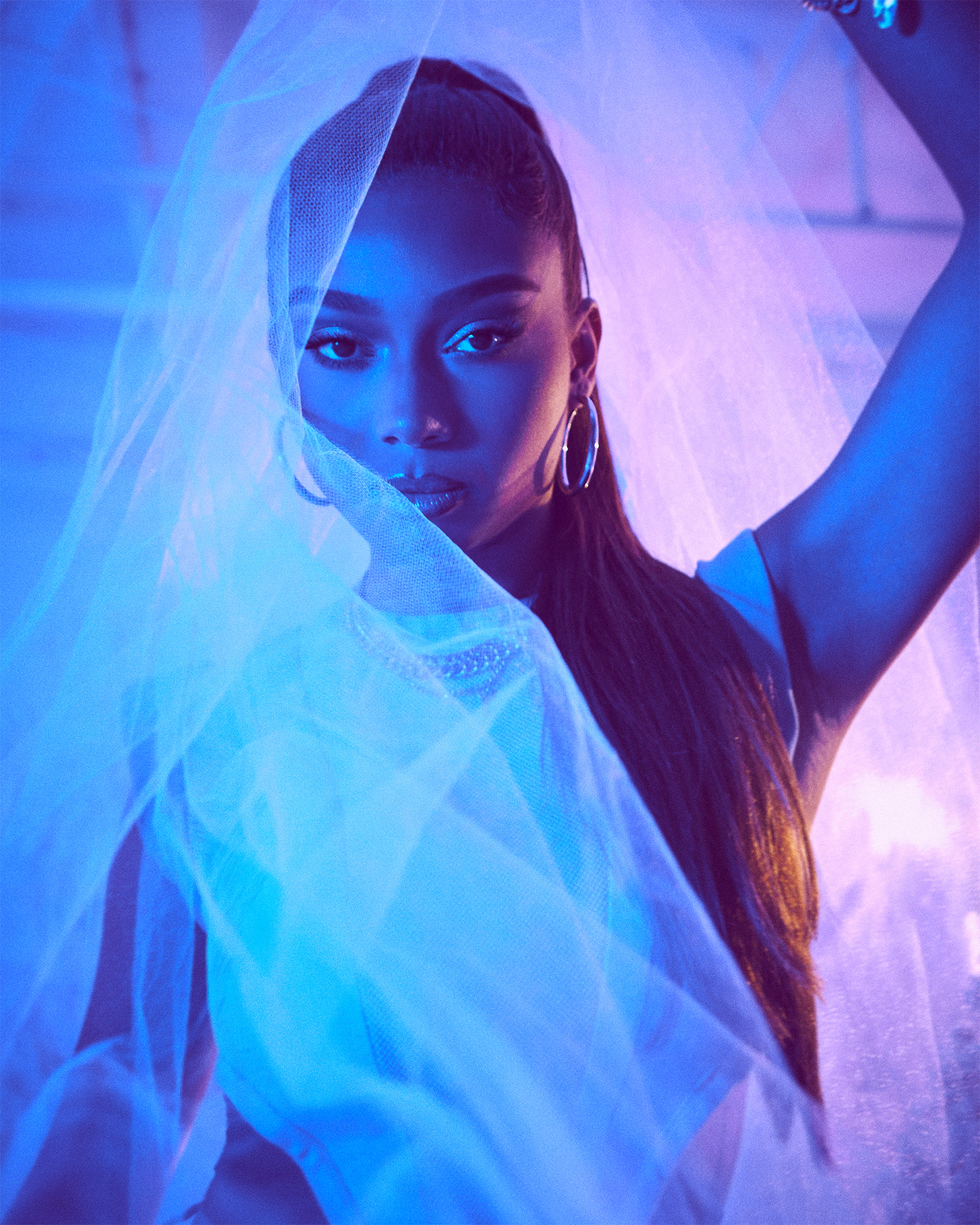 CONNECT WITH SIERRA CAPRI
INSTAGRAM // TWITTER // YOUTUBE // AMERICAN SKIN MOVIE
Photos / Amanda Yanez
Story / D'Shonda Brown (@SignedShonda)